Do you ask this question on the weekends? What should I bake today? Well, today, you're in luck. We will be sharing a bunch of awesome recipes that should spark your culinary skills.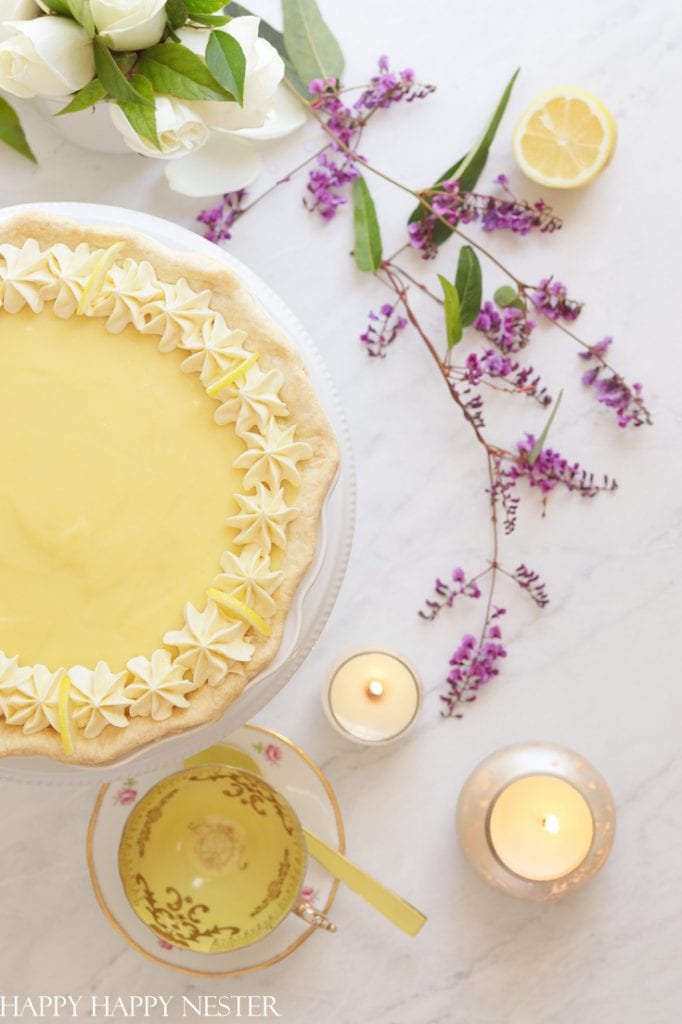 You see, I have a list of gazillion things I want to bake, and I'm happy to share some of them with you.
Saturday Chitchat with Janine – Volume 5
Hello Friends!
I love sitting in my sun filled room as I write this post.
This time is my reprieve from the busy week I had in the kitchen.
This week, I dug deep into my blog and pulled out my old Lemon Pie post. And I got busy making pies! I had a blast baking, and my family had fun eating them. I have to say that I am so focused on baking that it will be difficult to switch to spring crafting next week!
But, for now, if you want a few things to bake this weekend, then you will enjoy this post.
With Spring and Easter coming up, it's time to make a few yummy recipes.
By the way, I made two of my Lemon Sour Cream Pies, so if you want a slice, come on over!
So, like last week, get comfy, grab a yummy warm drink and let's chat about baking and cooking!
A Personal Note From Janine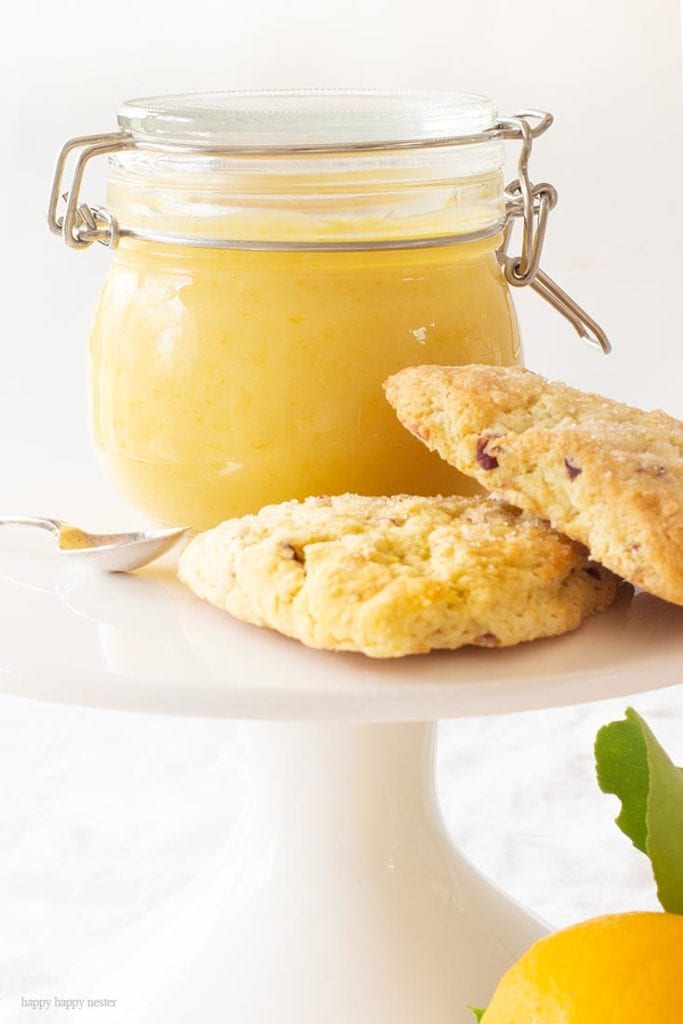 Do you have a type of activity that is your weekly therapy?
I have a few things that soothe my soul.
Baking is my therapy, and my husband finds devouring my desserts is his therapy. So we make a great couple.
I'm sure my passion for baking began as a girl with my Easy-Bake Oven. But, recently, it blossomed while vacationing in Montana.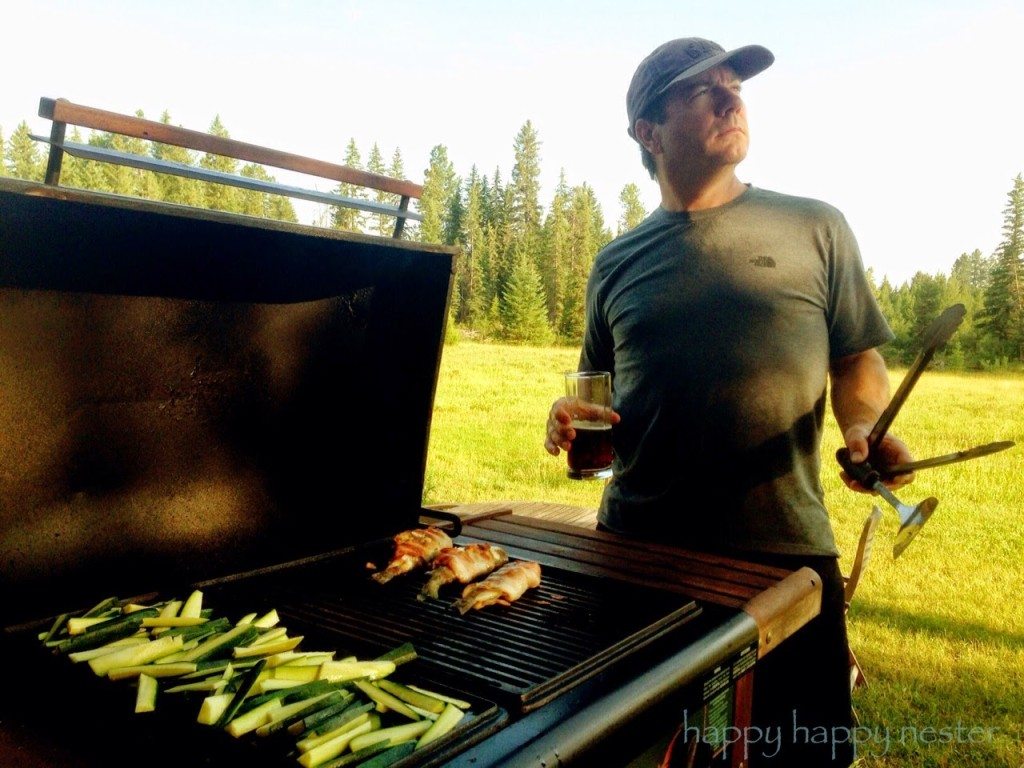 You see, my husband is an avid fly fisherman, and each summer, he loves to book his dream trip to Montana.
Our summer tradition is to rent a remote cabin along the Bitterroot River outside the town of Missoula. This cabin is rustic, with no wifi or cell phone reception.
As you can imagine, this has been our children's nightmare! I think we have permanently scared them since our son won't be joining us this summer.
But my husband and I see our Montana vacations as pure relaxation.
This year, I will make a list of things I want to bake, and I will return to my retreat in Montana and embrace my baking therapy session!
---
This Week's Inspiration – New Recipes on the Blog
Here are some things to put on your list to bake.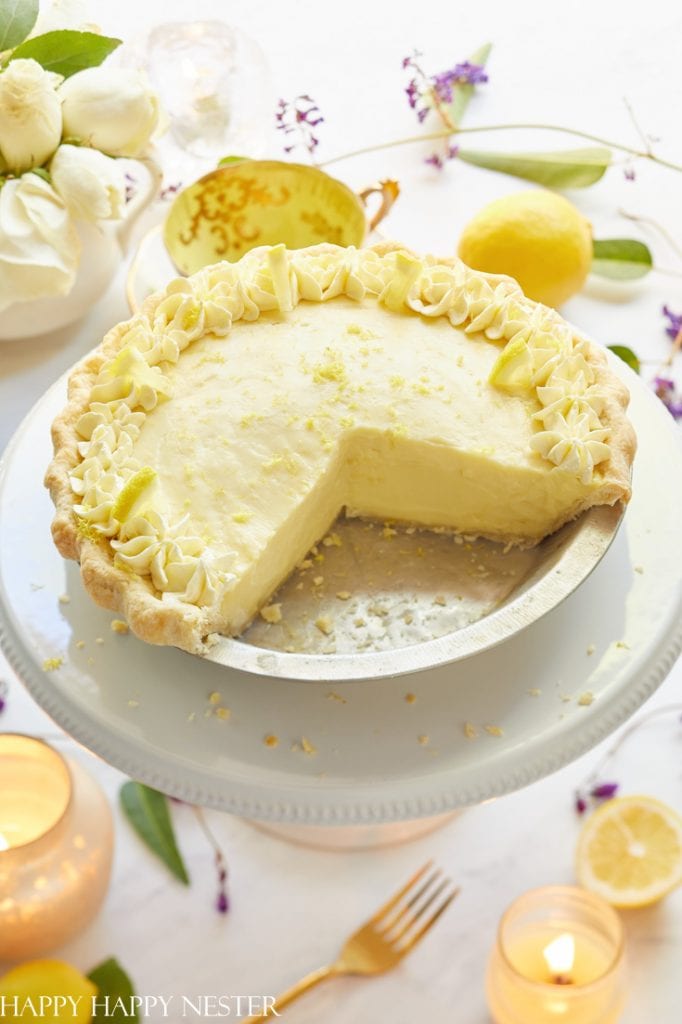 THE BEST LEMON SOUR CREAM PIE RECIPE
I can confidently say that this is the Best Lemon Sour Cream Pie recipe.
This lemon pie has a rich, smooth lemon flavor similar to my favorite English Lemon Curd recipe. But, the sour cream mellows the sweetness and tartness of the lemon and creates a luscious taste.
The recipe comes from my mom's collection of recipes. I still love this pie many years later, and it stands the test of time.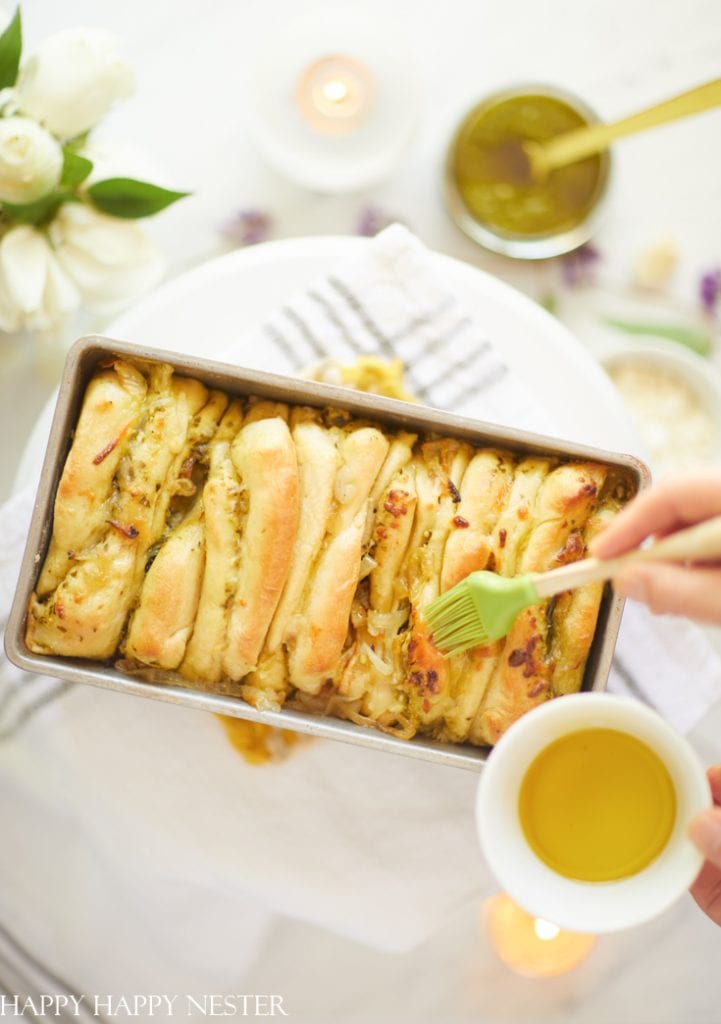 Do you watch the Great British Baking Show? If you do, you may remember Nadiya as one of the contestants. Well, she now has a show of her own.
She made this Pizza Bread, and I had to make it this week. It is eight individual pizzas placed in a loaf pan. The fabulous thing about this recipe is that you can customize the toppings to your favorite foods.
And if you proof the bread in your oven, then this process can save you time.
Find out some of my helpful tips over on the blog post.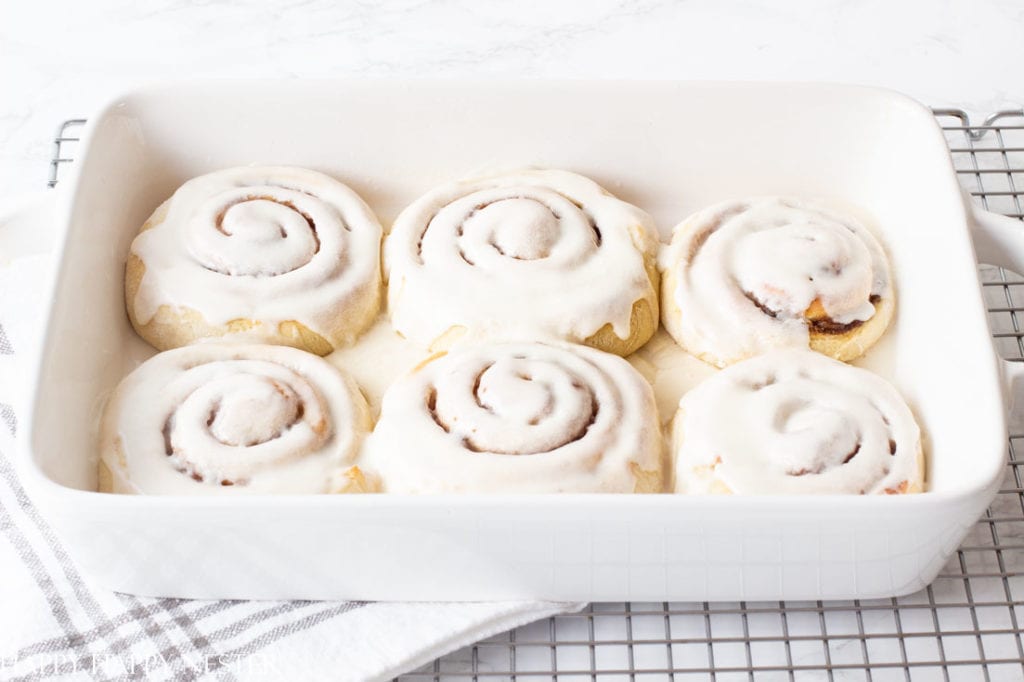 I can't think of anything better than waking up to the smell of cinnamon rolls baking!
Well, here are some Homemade Cinnamon Rolls that are light and delicious and perfect for any breakfast. This recipe does contain yeast, but don't panic since it only requires one dough rise. And if your oven has a bread proofing option, you're in luck. But, no worries since you can easily proof your bread by setting your oven to 100 degrees Fahrenheit.
I love these rolls since they are still delicious warmed up. I feel that when you make a non-yeast cinnamon roll, they are only good the moment they pop out of the oven.
So why not try to make some rolls this weekend!
---
This Week's – Boutique of the Week (Baking and Cooking Utensils)
*The following post contains affiliate links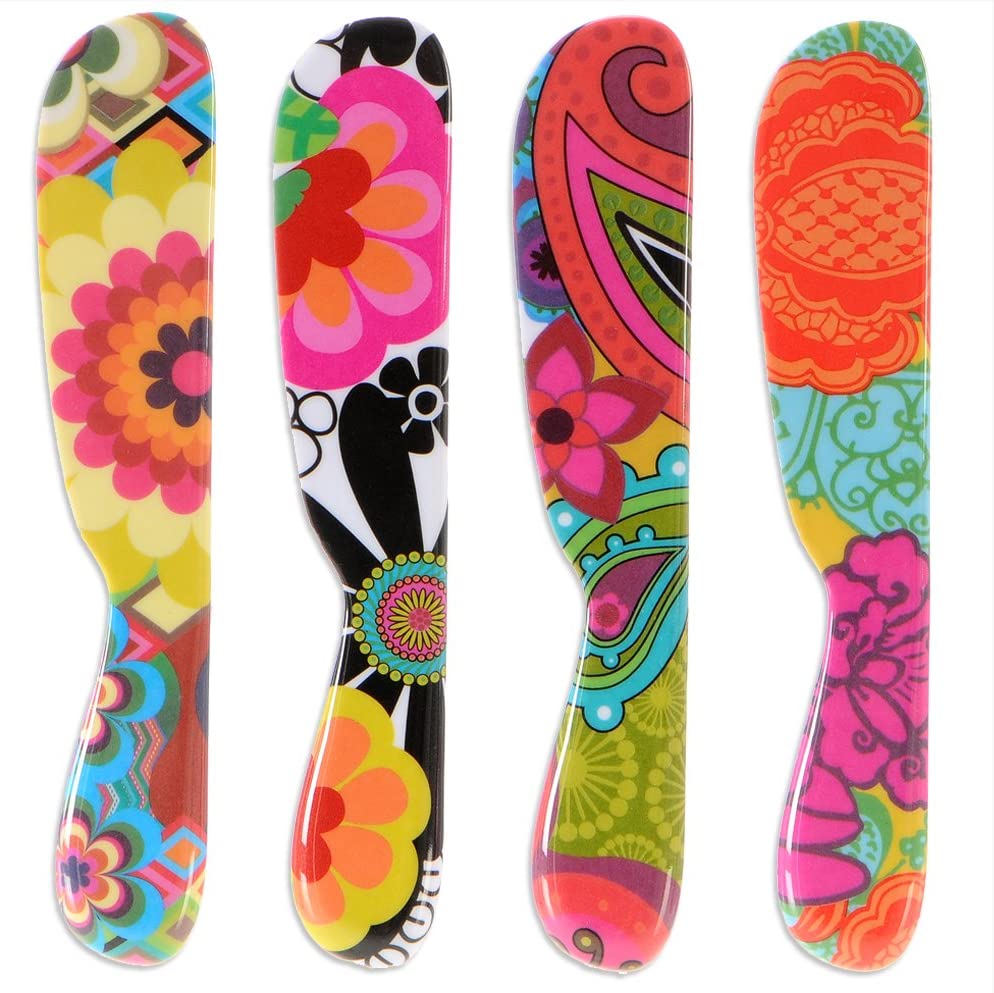 Since we have another week about baking and cooking in the kitchen, I rounded up my favorite kitchen items. I love my Wednesday Boutique of the Week posts where I find unique items.
When it comes to my kitchen supplies, I'm slowly figuring out which things I love the most about making meals and desserts. You know what I'm talking about, that perfect measuring spoon or the annoying scale you have to calculate the ingredients minus the measuring bowl.
By the way, these Swedish melamine butter knives are so colorful. I own a few of the plastic ones and I love them!
I feel that the right kitchen tools make a world of difference to a chef! So make sure to check out this fun post.
---
My Favorite Things – in the Kitchen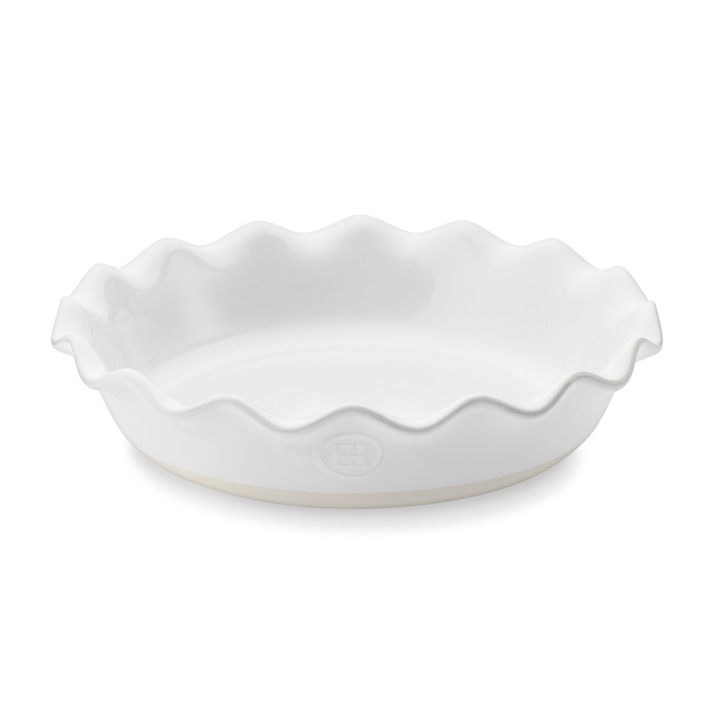 I own this pie pan from Emile Henry and I love the presentation.
It's so pretty and my pie ends up looking beautiful too. It really is a big step up from the Marie Calendar pie tins!
I love the white glaze since most desserts show off against the color.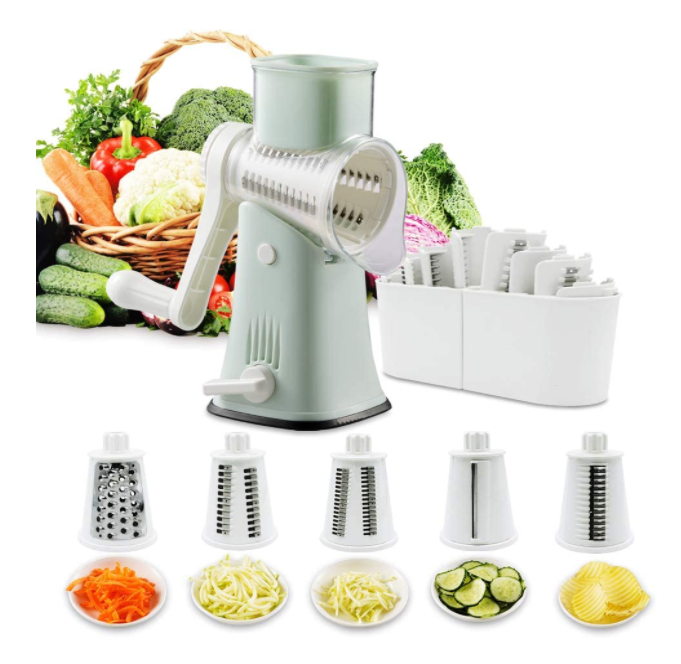 THIS GRATER IS ON MY SHOPPING LIST
For about a year, my husband has been making some tasty salads. I need to get a few of them on the blog!
Well, one of things he discovered is that it is best if you chop up the vegetables and fruit into small pieces. So with every bite it you get a little bit of everything. We found that we don't have to add too much salad dressing to our salads since each bite is packed with so much flavor.
This little tool would make his job of chopping so much easier. So, it's on my long list of things to buy for our culinary habits.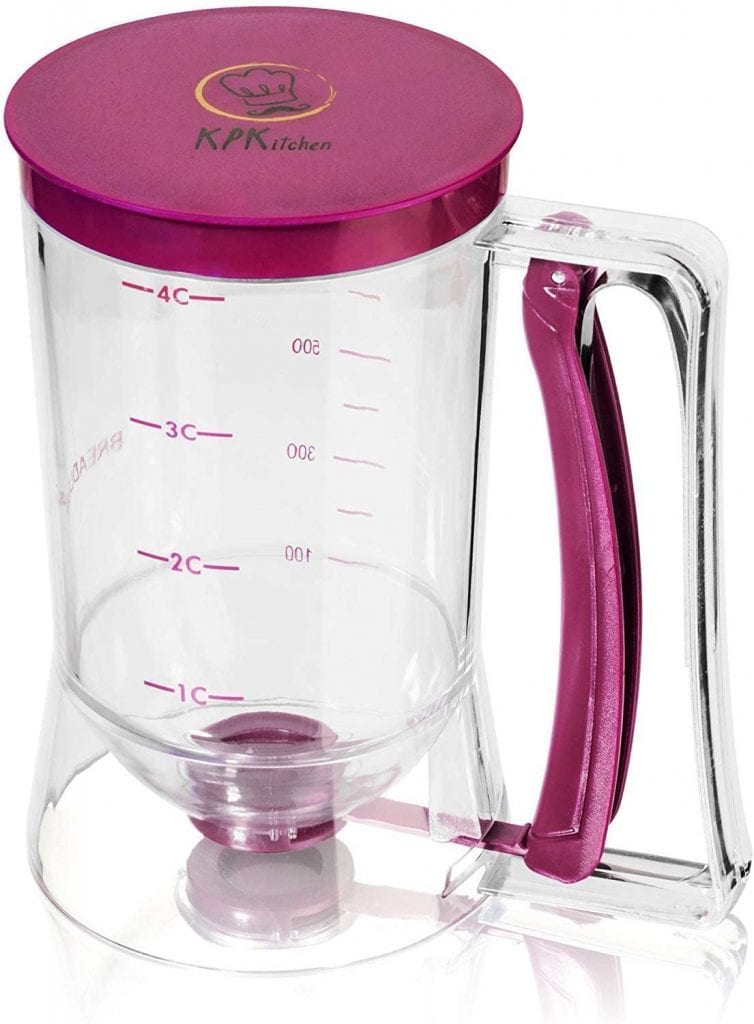 If you are at all obsessed with pancakes like my husband, then you'll appreciate this great dispenser.
We own the other ones that only have a spout without the control handle. I need to buy him one of these since you can shut of the flow of batter. Also, it holds four cups of batter which is a fair amount of pancake mix.
It looks like it received great reviews, so I have it in my shopping cart!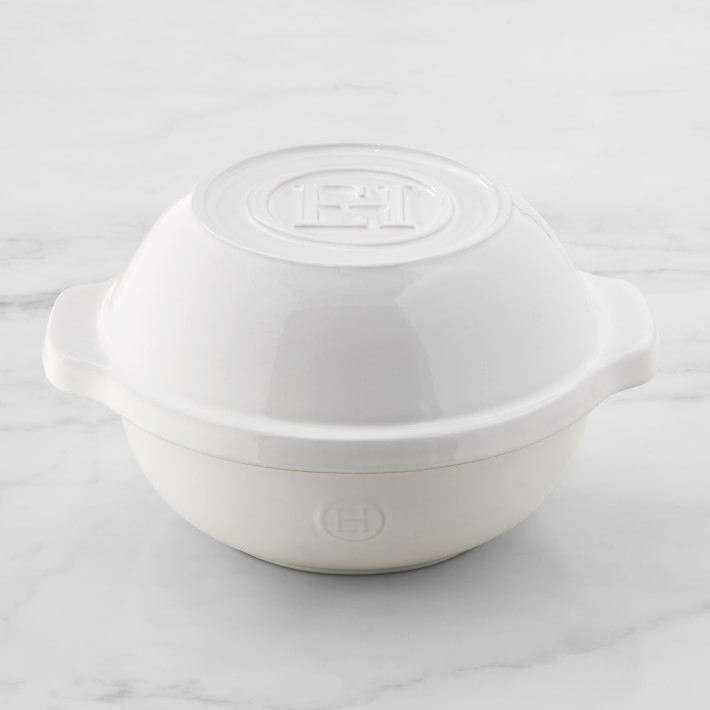 So I admit that I was a bit skeptical when my brother talked about his Emile Henry no-knead bread pot. He arrived with his dough and beautiful white baking pot and then made his bread in my oven.
Uh, the bread is crazy good. I think Paul Hollywood would give him a handshake for his rustic bread. It has the perfect amount of air and is a wonderfully dense texture!
I had to apologize for my skepticism and my brother will now submit his recipe and photos as a future blog post.
Here is what they say about this pot,
Bake rustic round loaves to perfection in Emile Henry's covered pan, inspired by vintage French bakeware. The Burgundian clay absorbs, distributes and retains heat evenly, so bread bakes to a golden, crispy crust. Ridges in the base distribute heat across the bottom and prevent sticking. The special domed lid keeps moisture inside for a moist, fluffy interior, while allowing the bread to rise to its full height.
---
Recipes for the Week – Desserts to Bake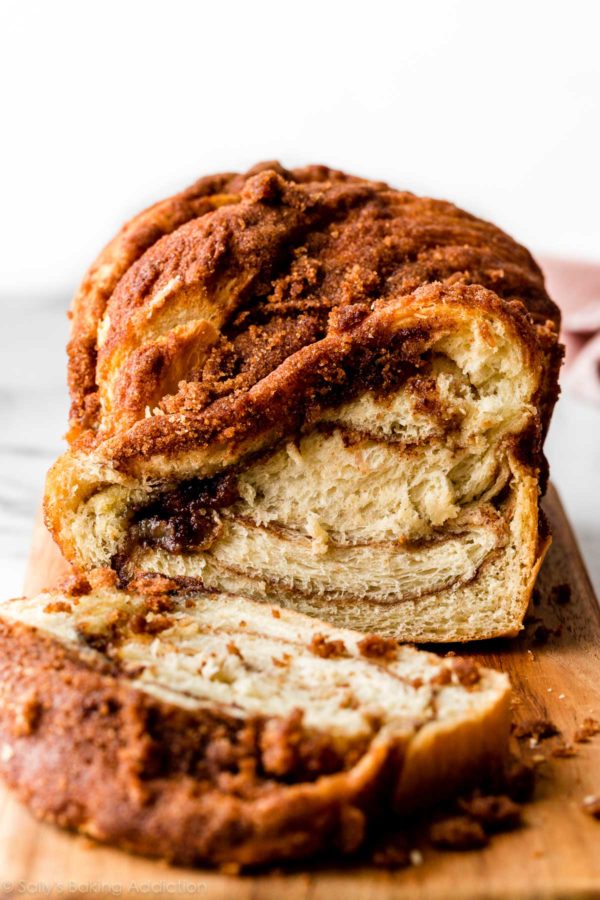 This Cinnamon Crunch bread recipe comes via Sally's Baking Addiction blog. Oh my, her photo captures all the nooks and cinnamon crannies!
If I made this bread it wouldn't last long in our family of dessert enthusiasts.
I love anything with cinnamon!
If you like a less sweet cinnamon raisin bread, then try my bread machine recipe. It's moist and delicious. I love it best with peanut butter and jam spread all over it!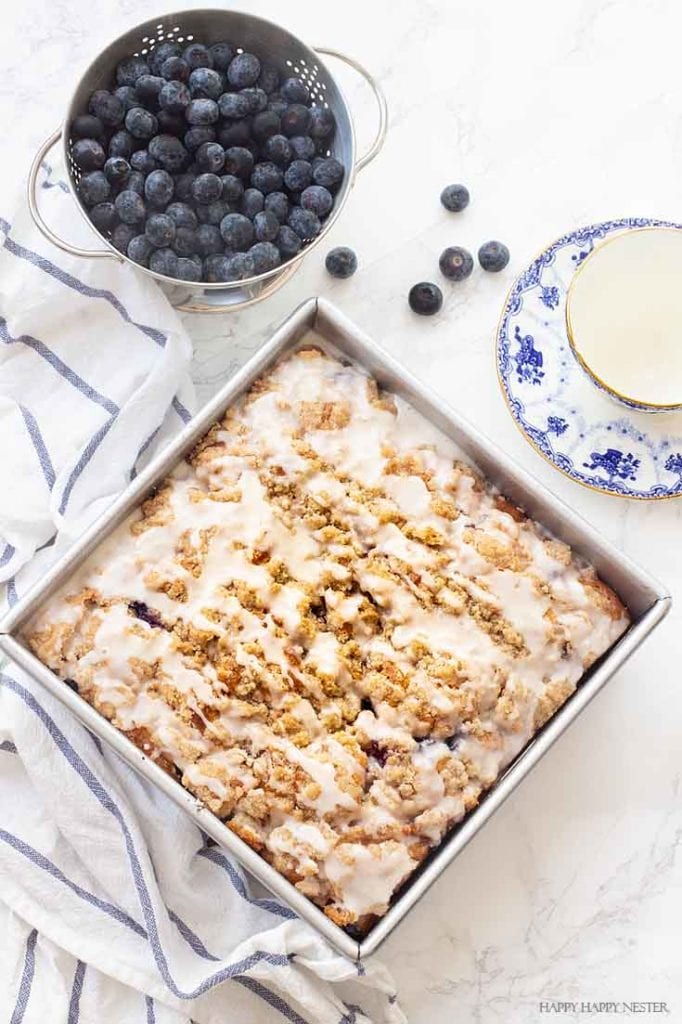 MARGARET'S BLUEBERRY BUCKLE RECIPE
So, quite a few years ago, I tried Martha Stewart's mom's Blueberry Buckle recipe, and I was so disappointed since it was a total flop.
My husband being the cynic, called his mom and got her recipe. And on the piece of paper, he titled her recipe, Margaret's Better than Martha's Blueberry Buckle! I, of course, chuckled, but he was right.
What I love most about this Blueberry Buckle recipe is that it's simple to make. It is tasty with the crunchy crumb topping and the sweet icing mixed with the moist yummy blueberries.
And a blog reader, Amanda, brought it to my attention that the recipe wasn't on the blog but rather a peach buckle. Sometimes my blog recipe plugin gets things messed up. So, I quickly got the recipe back up and runny. So thank you, Amanda!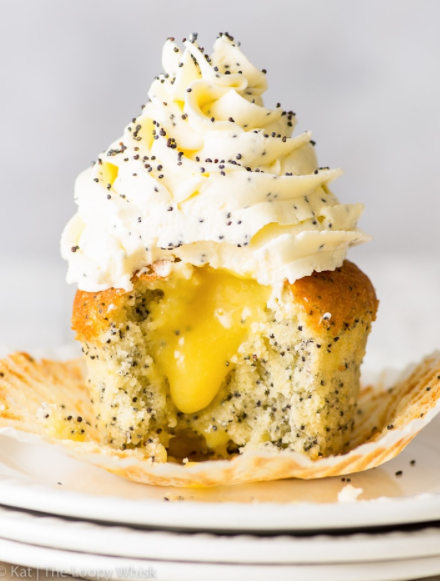 Kat the owner of the Loopy Whisk has this delicious looking lemon cupcake.
So, that is lemon curd that is oozing out of the middle of her cupcake. Oh my, the combination of a lemon cupcake with lemon curd and a buttercream frosting sounds fantastic!
I seriously love any dessert with lemons!
If you like lemons as much as I do, then you might like to try making my English Lemon Curd Recipe.
---
Crafts for the Week – Weekend Craft Projects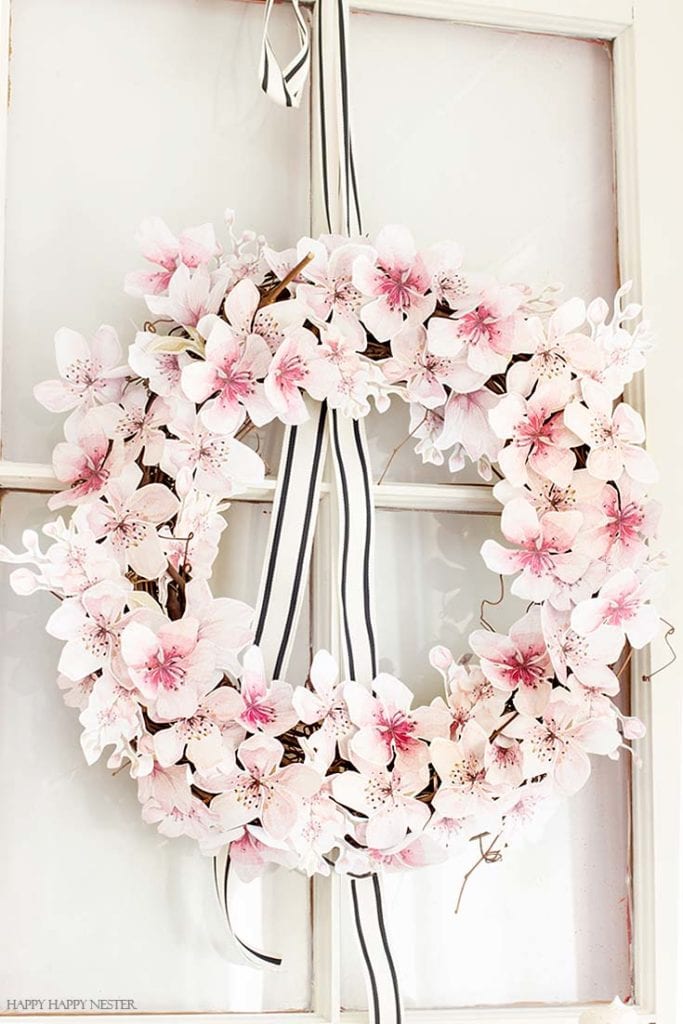 This is one of my easiest paper flower wreaths to make! All that is required is printing the flowers and cutting them out. Next, attach them to a grapevine wreath, and you're done!
I love to break my projects into stages, so I get all my flowers done in one day, and then the next day, I attach them. However, any way you want to tackle this project is all good.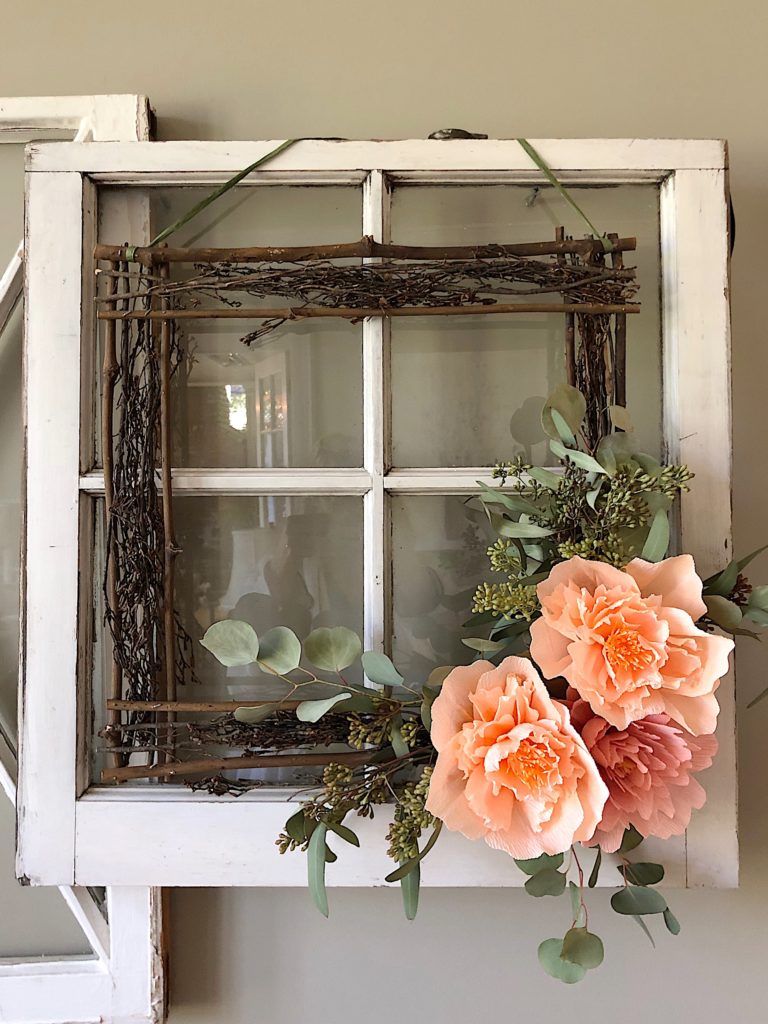 My friend Leslie has the prettiest paper flowers. She has a great tutorial on how to make this crepe paper flower.
If you are new to making flowers, her step-by-step instructions are thorough! You'll be hooked. And soon you will fill your home with paper flowers.
Check out Crepe Paper Flower Wreath!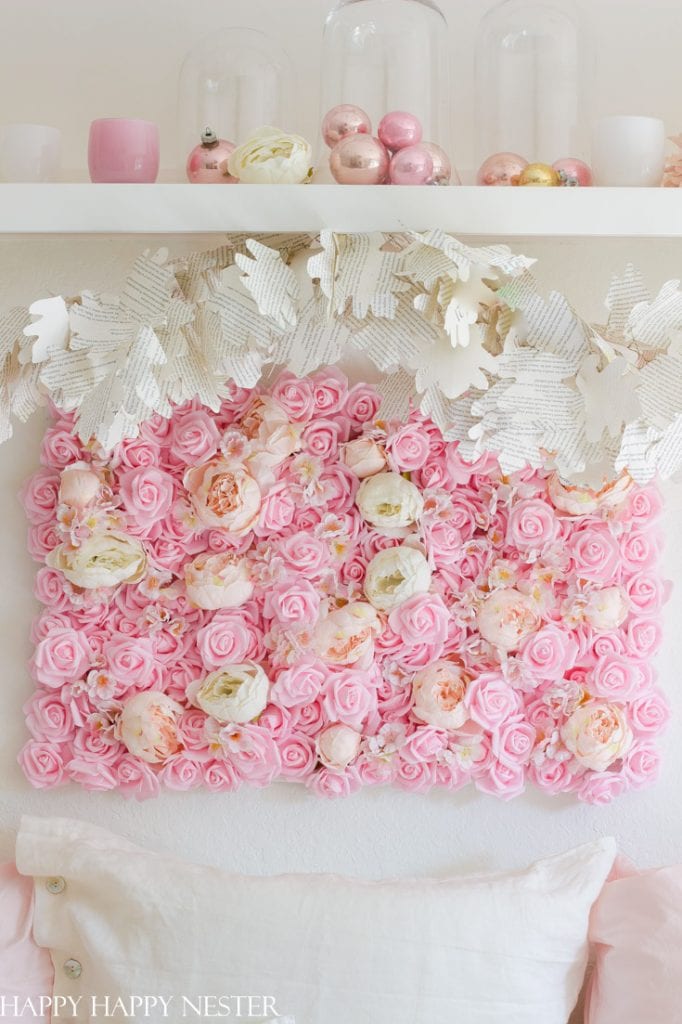 I was amazed at how fun and easy this wall-hanging flower arrangement was to create. It's perfect for a wall, wedding, dorm room, office, birthday, or any special occasion.
This easy DIY Flower Wall Hanging is easy to create with faux flowers. Decorate your bedroom wall with it for Valentine's Day or Spring.
---
Helpful Home Tips
Most evenings my husband and I always munch on some homemade popcorn while watching a movie.
I bought this popcorn maker for him a couple years ago and he loves it! It is the most used pot in our kitchen!
It cooks the popcorn at an even temperature and he rarely burns a batch. Now that is super important in my book.
You can view my caramel popcorn recipe if you want to enjoy a easy sweet treat.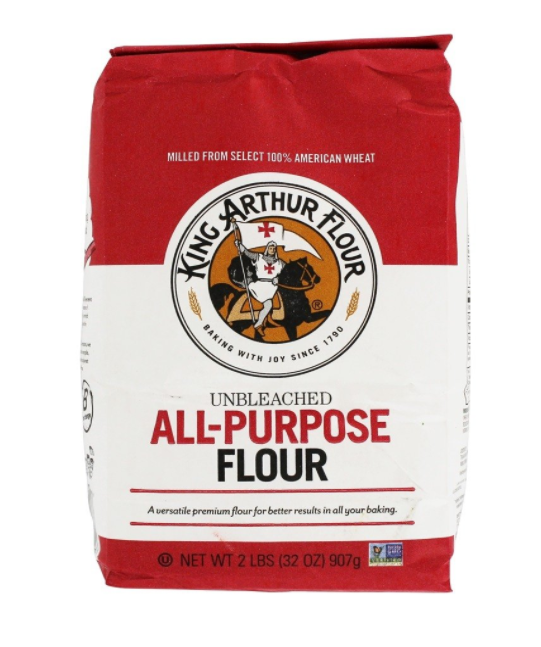 King Arthur flour is a great baking flour. I love that it doesn't contain Bromate. And if you are wondering what Bromate is then here is a quote from King Arthur's website,
Potassium bromate (KBrO3), is a flour "improver" that strengthens dough and allows for greater oven spring and higher rising in the oven. Potassium bromate, commonly referred to as simply "bromate," is a slow-acting oxidizer, contributing its functionality throughout the mixing, fermentation and proofing stages, with important residual action during the early stages of baking.

Bromate, when applied within the prescribed limits (15-30ppm), is completely used up during the bake leaving no trace in the finished product. However, if too much is used, or the bread is not baked long enough or at a high enough temperature, then a residual amount will remain.

King Arthur
So, Bromate is known to cause cancer and the FDA won't ban it in the United States. The United Kingdom and Canada has banned the use of it in food.
The bottom line, be safe and buy and use bromate free flour products.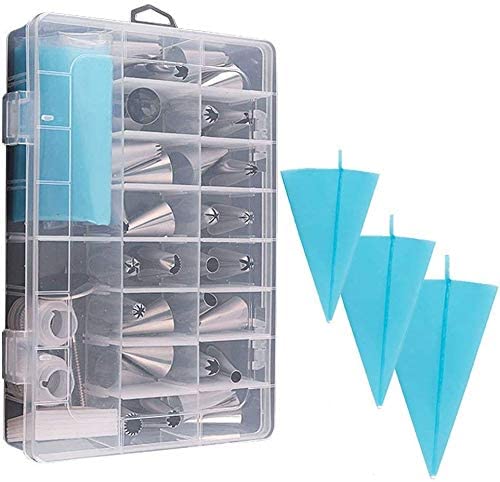 I hate to admit it, but for years, I used a few sad pastry bags. They were made of a stiff plastic that held onto the oily buttercream frosting so, and they were difficult to clean.
Well, I finally took the plunge and bought this set of pastry tips and bags, and I love them! The silicone bags are flexible and easy to clean, and the tips are nicely stored in this organized box.
Last year, I did tackle a little piping on my spring cake!
I'm so ready to try decorating more cakes!
Look What We are Cooking for Dinner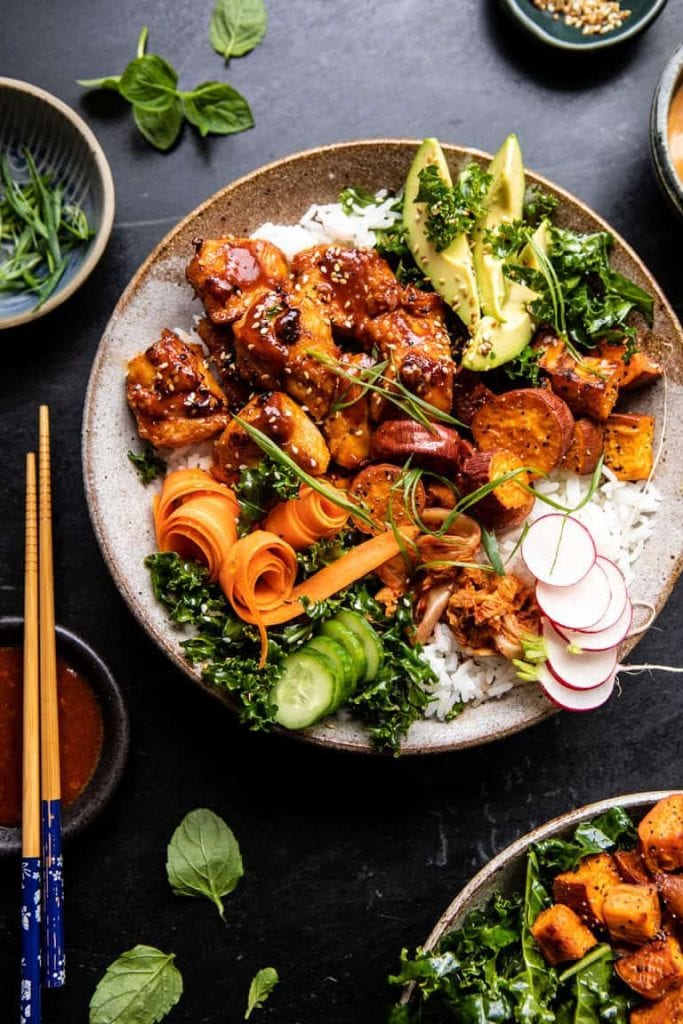 The family made this dinner last night. The sauce that you coat everything in is so so yummy. I could only eat the roasted yams with toasted sesame oil, and I would be a happy camper!
My husband was a bit skeptical of the recipe. But once he tasted it, he was a big fan.
The only thing that I would omit is the yum-yum sauce. If you make it buy the Gochujang sauce on Amazon, it's now my favorite chili sauce.
---
I'm happy that you joined me for this Saturday Chitchat. This week was all about baking and so it is fitting that I shared a post on what to bake today!
Next week I will dive into spring and Easter projects. Well, until next Monday, have a lovely weekend!
Cheers,

IN CASE YOU MISSED IT: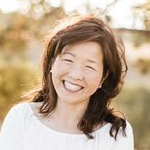 Latest posts by Janine Waite
(see all)