Lemon Curd is one of my all-time favorites. Spread it on a freshly baked scone or even a yummy piece of toast with butter. If you like lemon desserts than you might want to check out my
9 Refreshing Lemon Desserts
!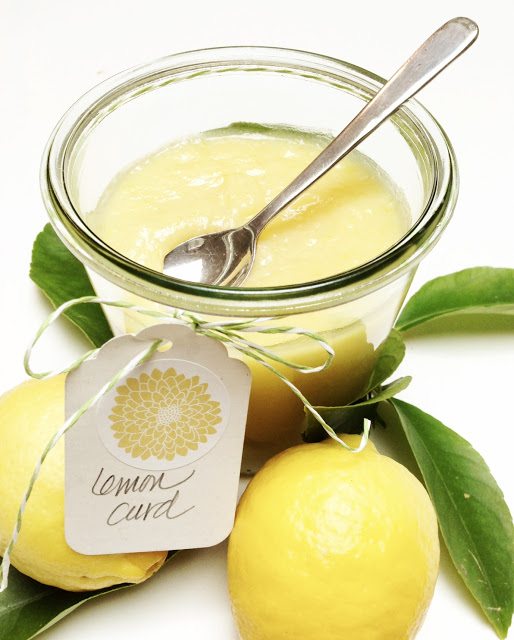 Lemon Curd
I just love this recipe.  My good friend, Mindy gave me that she got from an English cookbook that her mom gave her years ago. the cookbook was published in the mid-'60s.  This lemon curd is so yummy that I had to take the photo quickly since my husband wanted it on an English muffin.  I think I will forget about the muffin and eat most of it just from a spoon!  The recipe is easy and you only need 4 ingredients. Btw, I have a simple recipe that you'll definitely love,
Amy's Almond Cookie Recipe
.
Here are the ingredients, it's pretty simple…
Lemon Curd
1 cup butter (salted or unsalted)
1 cup granulated sugar (superfine baker's sugar..not totally necessary)
3 eggs (room temp) well beaten
grated rind and juice of 2-3 lemons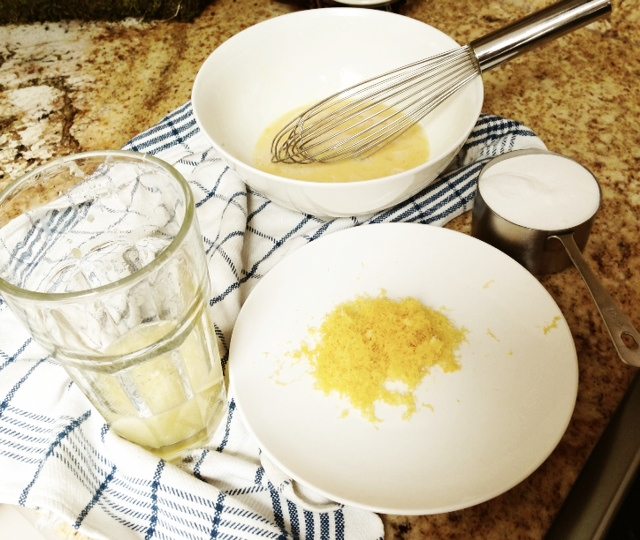 I like to get the ingredients ready before I start since it can be a little hectic once things get started on the stove.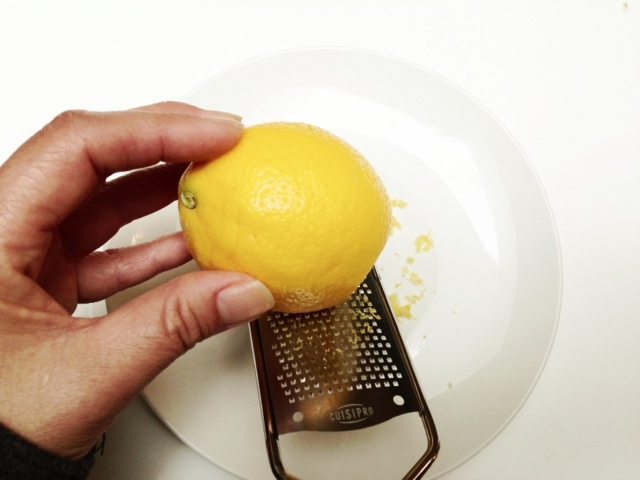 Here is the how I grated the lemon peel. Did you know that I have a blog post of my
favorite kitchen tools
? The right tools make your experience in the kitchen go so much better.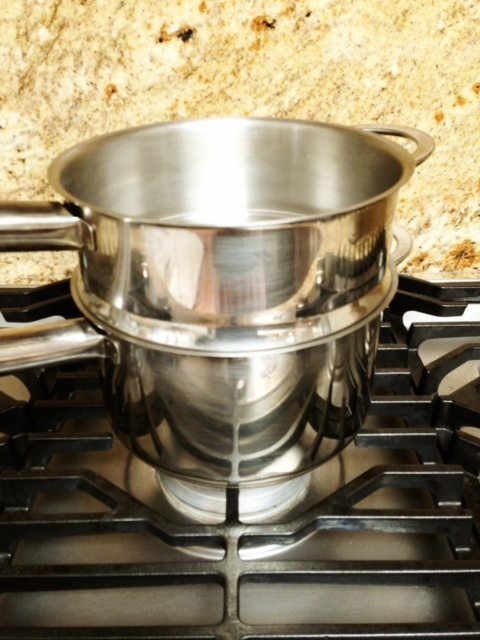 Melt butter in the top part of a double boiler, place over low heat.
Add sugar slowly and stir until well blended. Thoroughly beat eggs and pour them gradually into the butter and sugar.  Stir until mixture is light and creamy; do not allow it to get very hot. I did get clumps of cooked eggs, just remove clumps while cooking and don't panic.  You'll probably want to turn down the heat.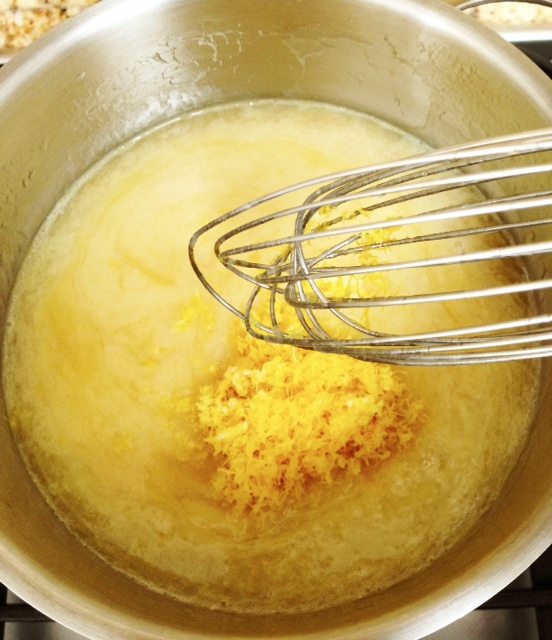 Add lemon peel and juice to the sugar mixture.  Cook, longer until the mixture gets pretty close to pudding thickness.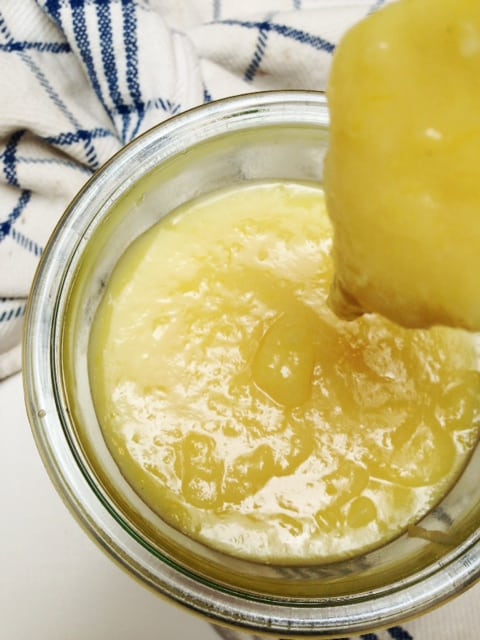 This should give you an idea of how thick it should be.
Well, enjoy! And thanks again for visiting. I also have a great
crepe recipe
that will go nicely with this lemon curd.
Cheers,