Gluten Free Coconut Macaroons are such an easy cookie to make. This light and sweet dessert only has five to six ingredients.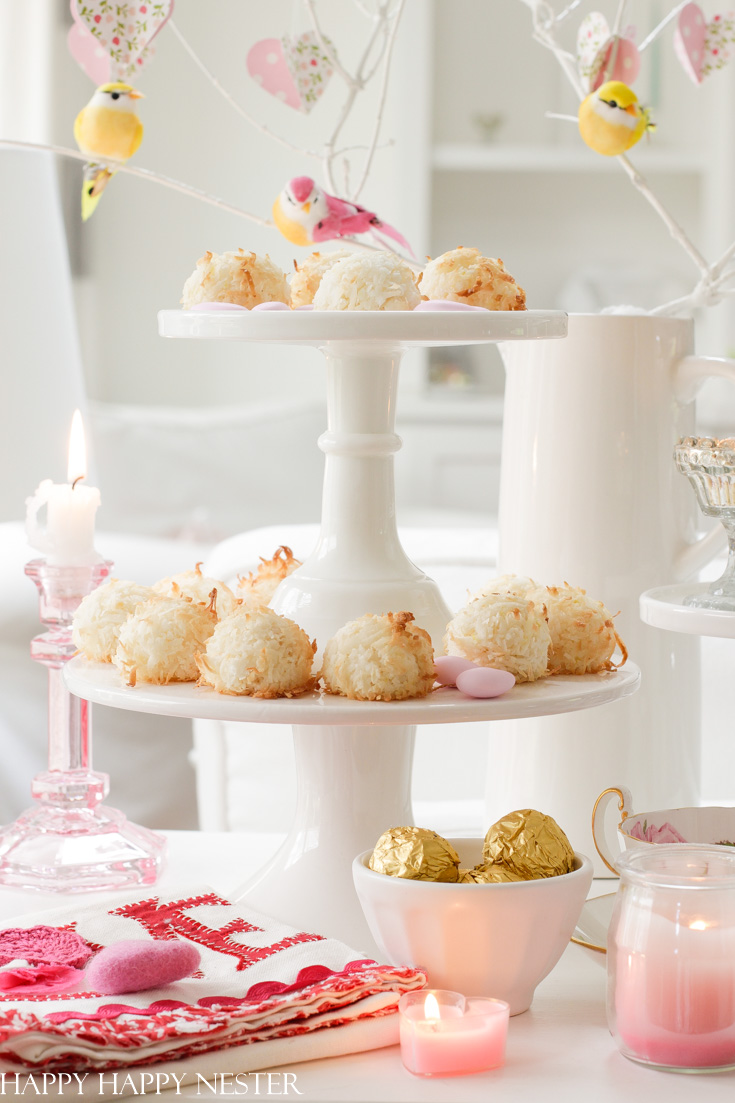 As a girl, I wasn't too obsessed with these cookies. But I don't think I ever had a freshly baked one. Even a couple of days later, it still tastes yummy.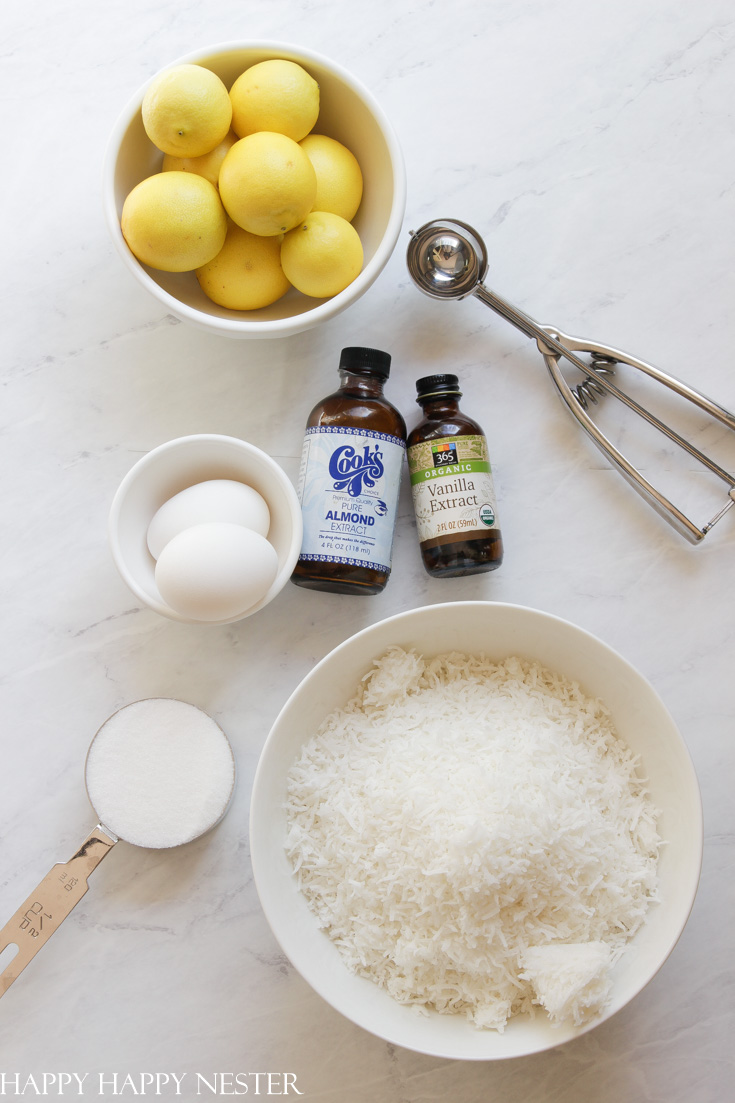 Gluten-Free Coconut Macaroons
A perfect cookie for valentine's day!
Hi everyone! for the last couple of days, I've been trying many recipes for coconut macaroons. It all started when I bought some of these yummy store-bought cookies for my daughter, gluten intolerant.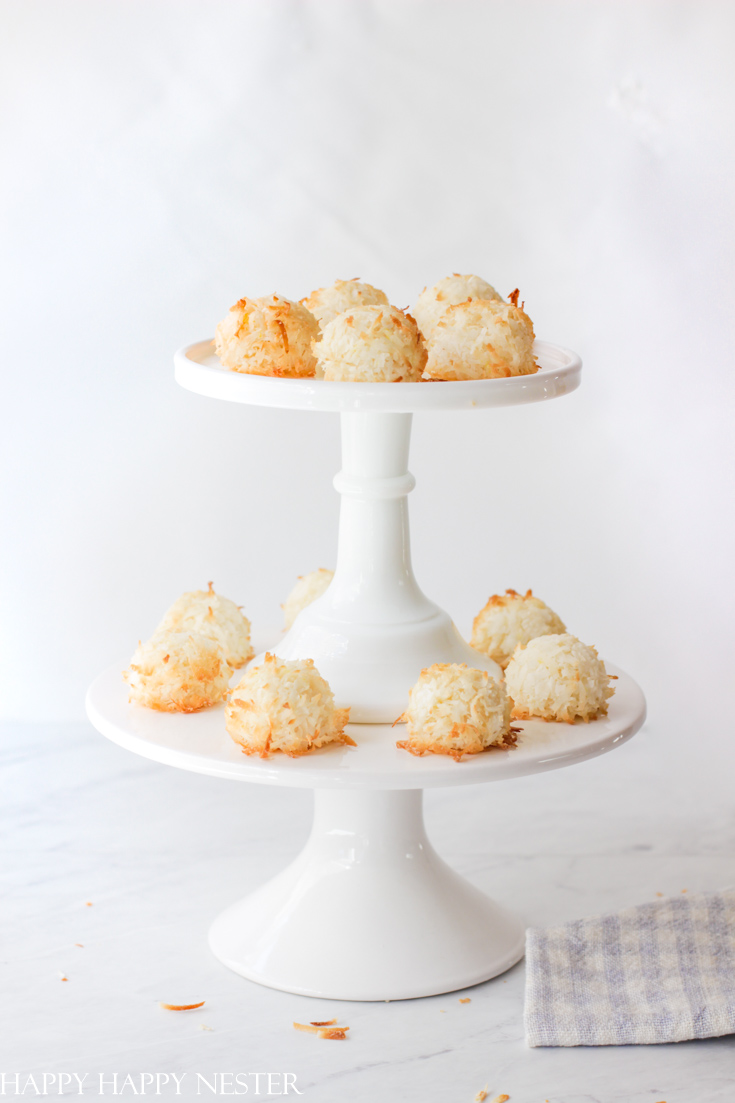 To be honest, I had never had a homemade coconut macaroon…hard to believe. So quickly did some research, and I found some recipes and thus began my journey to homemade macaroons.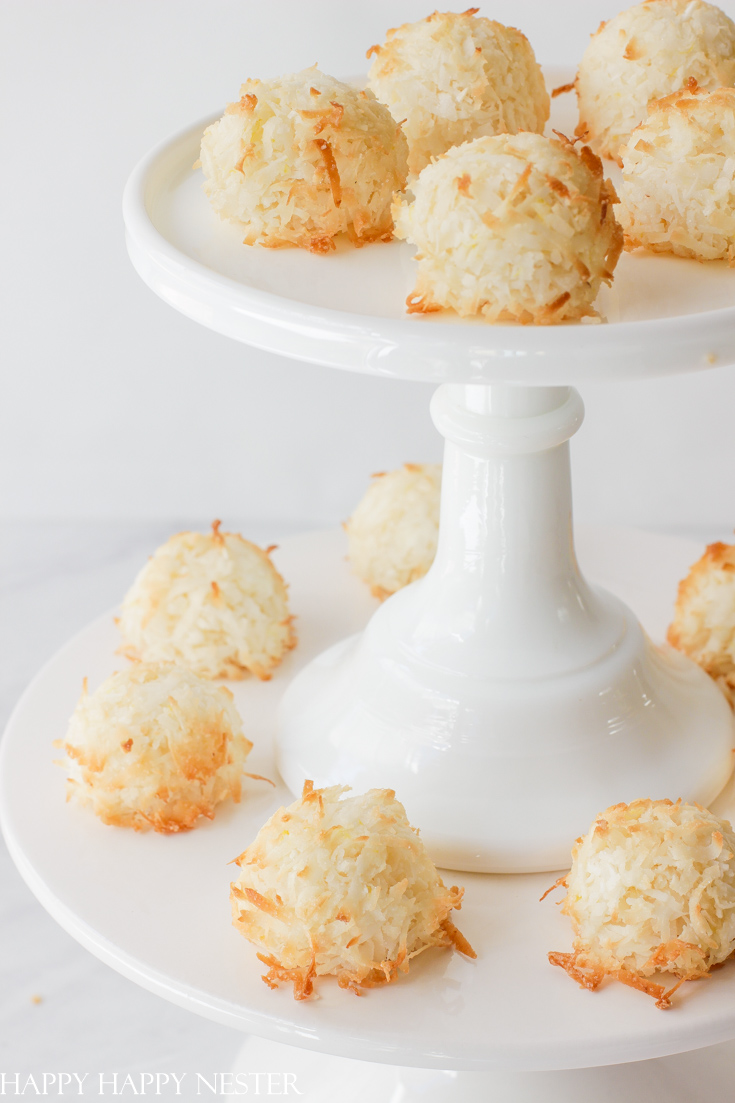 This process wasn't a smooth one, and I had two batches that were a complete flop (see photo below)! So, I'm sharing the final recipe that I came up with so that you can enjoy these coconut macaroons. I'm sure our local grocery store wondered what I was doing with all the numerous bags of coconut I bought!
Well, I think I won my husband's heart by making these delicious cookies. Also, my daughter can enjoy them too, which makes it a double success story! Happy Valentine's Day to you!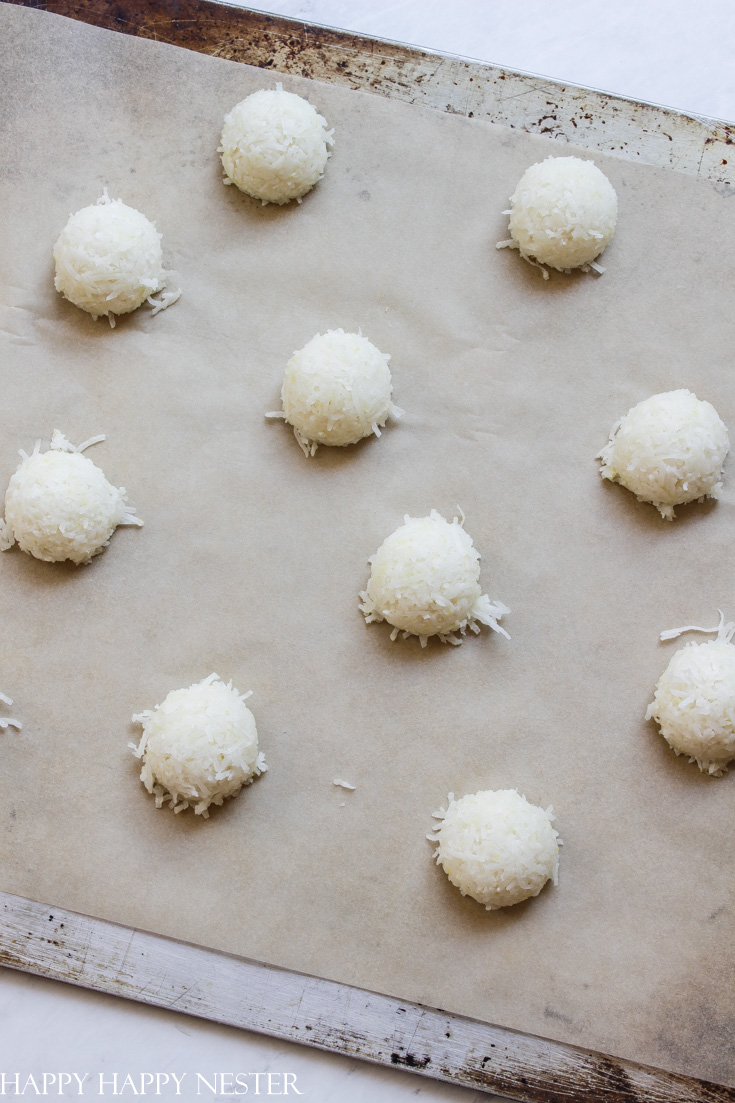 Gluten Free Macaroons
These delicious gluten-free coconut macaroons are so light and sweet. It is an easy cookie to make.
Servings:
32
small cookies
Ingredients
2

large

eggs

large

½

cup

granulated sugar

1

tsp

vanilla extract

½

tsp

almond extract

zest of one lemon

optional

14

oz

sweetened shredded coconut flakes

1 package of coconut
Instructions
Line cookie sheets with parchment paper.

If you have a Kitchen Aid mixer, use the paddle attachment.

This recipe only uses egg whites, so separate the egg whites from the yolk.

Whip egg whites on high to medium speed until they are smooth and somewhat thick consistency.

Add vanilla, almond extract to egg whites. Then add the granulated sugar.

The dough will kind of look like sticky rice. It will not look like dough but somewhat dry and not runny.

Place coconut mixture into a small melon scoop. Make sure to pack the scoop with the coconut tightly.

Release the dough onto the parchment-lined baking sheet.

Bake for 10 minutes. In the last couple of minutes, watch carefully so they don't burn.
Nutrition
Serving:
1
servings
|
Calories:
79
kcal
|
Carbohydrates:
9
g
|
Protein:
1
g
|
Fat:
5
g
|
Saturated Fat:
4
g
|
Trans Fat:
1
g
|
Cholesterol:
12
mg
|
Sodium:
37
mg
|
Potassium:
46
mg
|
Fiber:
1
g
|
Sugar:
9
g
|
Vitamin A:
17
IU
|
Vitamin C:
1
mg
|
Calcium:
4
mg
|
Iron:
1
mg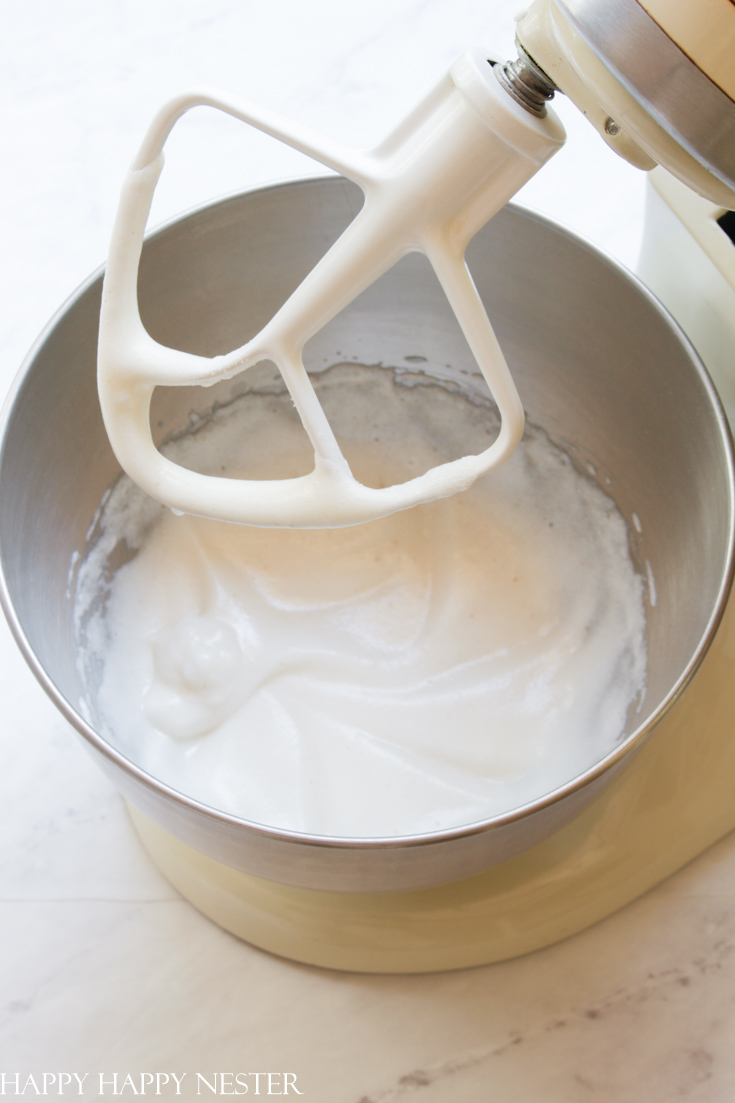 Here's what mine looks like. At this point, add the sugar, vanilla and almond extract, and lemon zest. Mix well.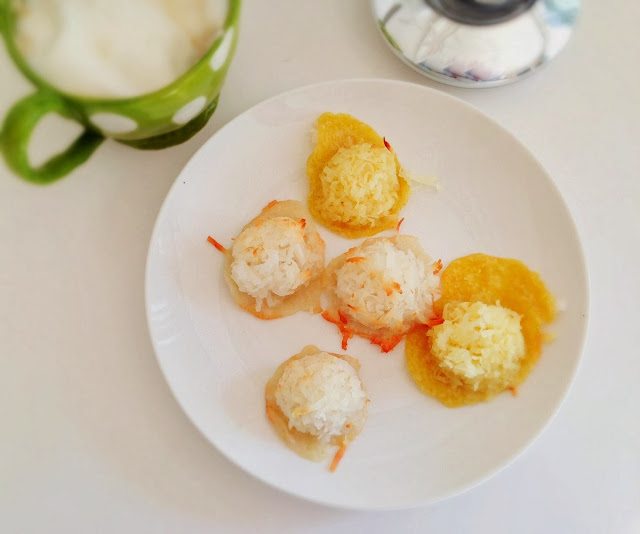 Here's what happens if you don't whip the eggs, the batter is runny, and you get cookies that look like a fried egg!
I definitely used a whole package of coconut. Add as much coconut so that you get a consistency similar to the above photo. I did make another batch, and my eggs weren't all that large, so the coconut was perfect.
The mixture should be like rice that is sticky and not watery. If it is watery, you didn't quite beat the egg whites enough or didn't add enough coconut. I had this problem with the first batches I tried.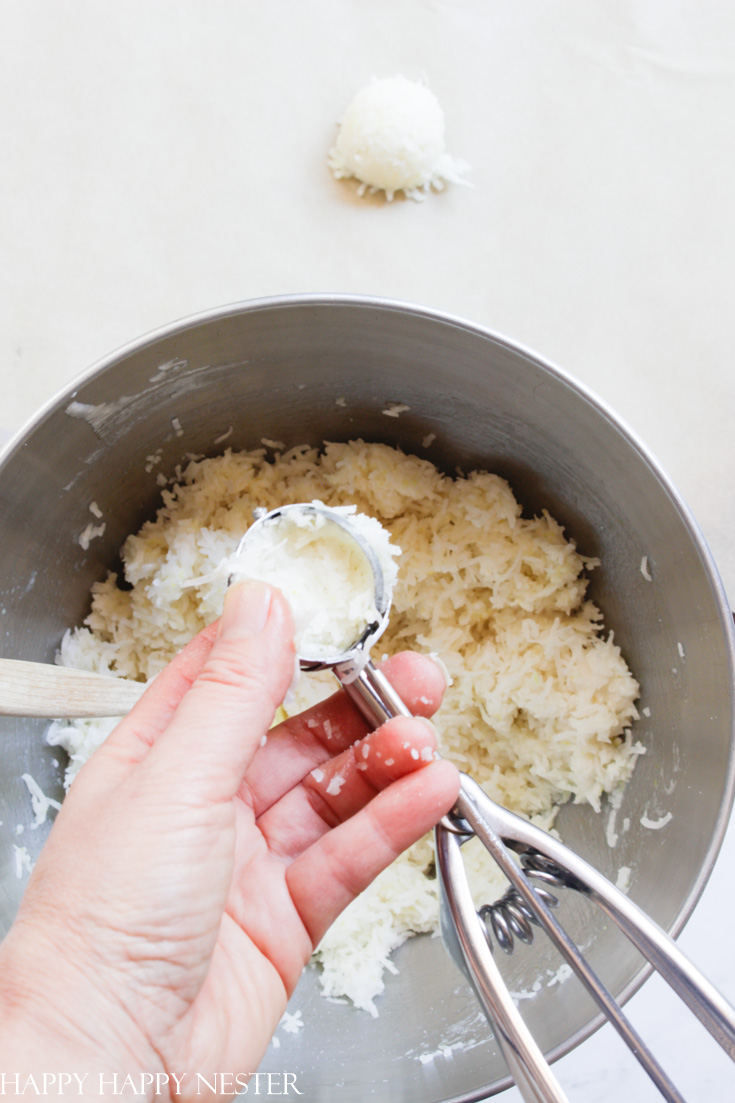 You'll want to shape them in a small ice cream scoop. So, I went out and bought this great melon/cookie scoop. And I noticed that not all of these scoops are made equal. I paid a pretty penny for this one, and the ejecting mechanism is smooth and effortless! When filling the dough in the scoop, pack it firmly, or it will fall apart when you place it on the cookie sheet. You want to make sure the bottom doesn't have excess coconut.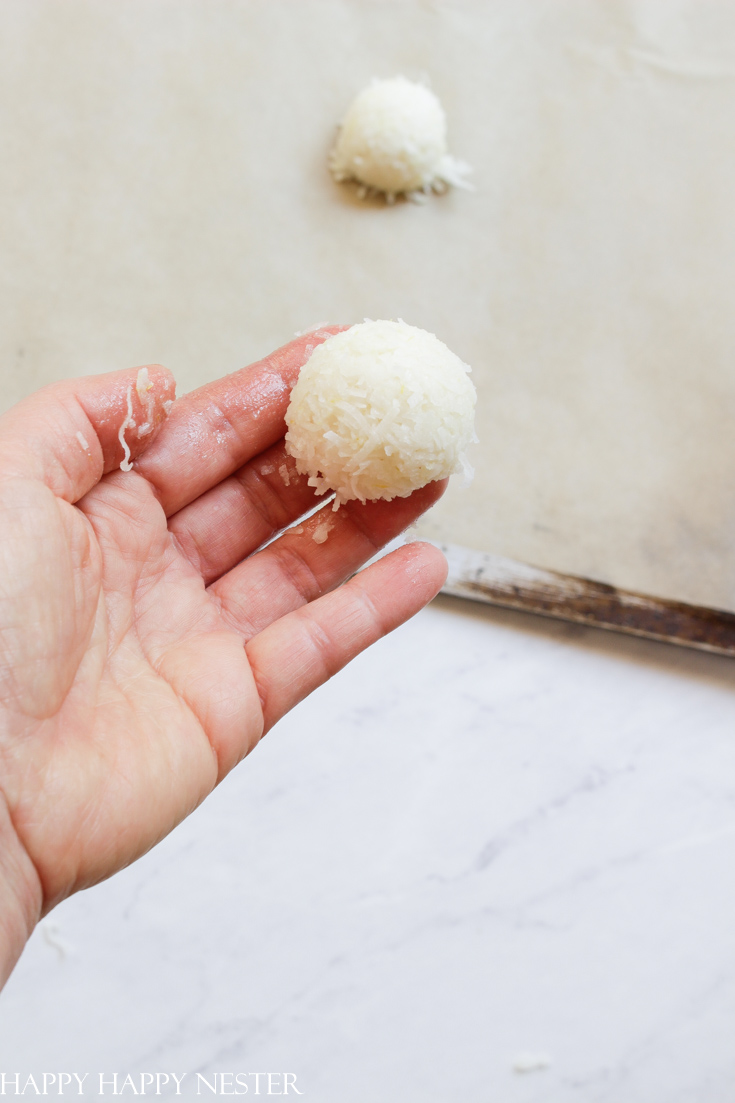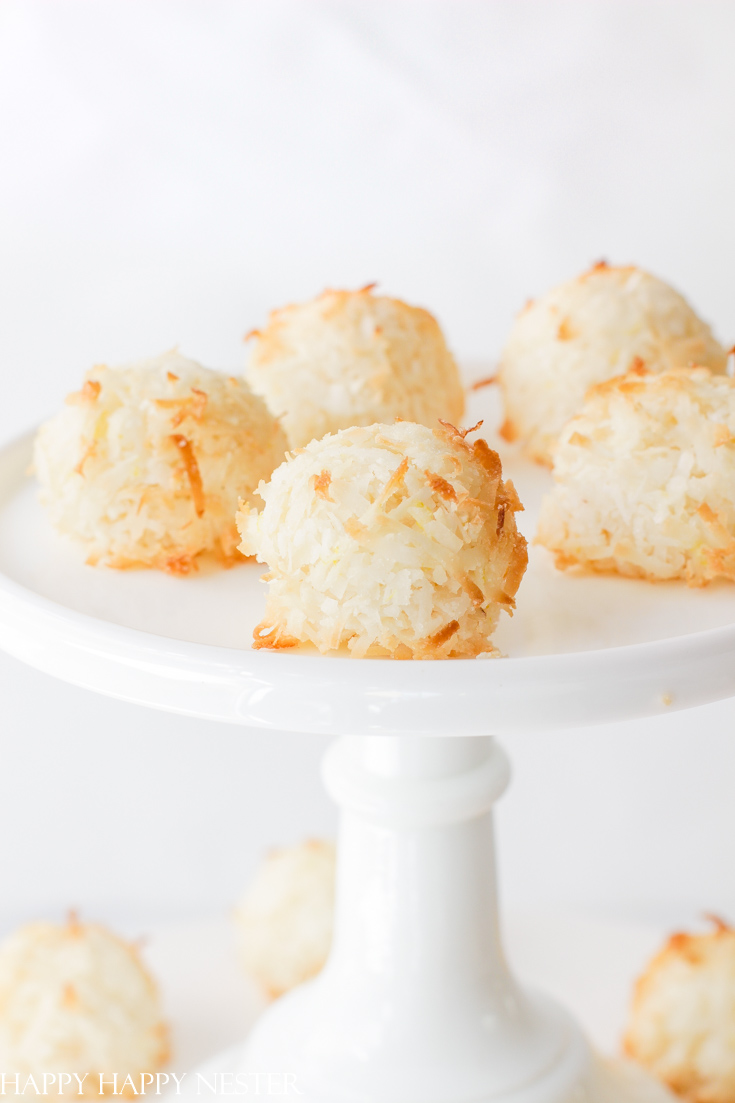 These cookies don't spread much, so that you can place them close together on the cookie sheet. I didn't do that here, but I figured this out eventually.
If you dip these cookies in chocolate, maybe wait a bit for them to dry and solidify, so they stand up to the hot chocolate layer.
Happy Baking, friends!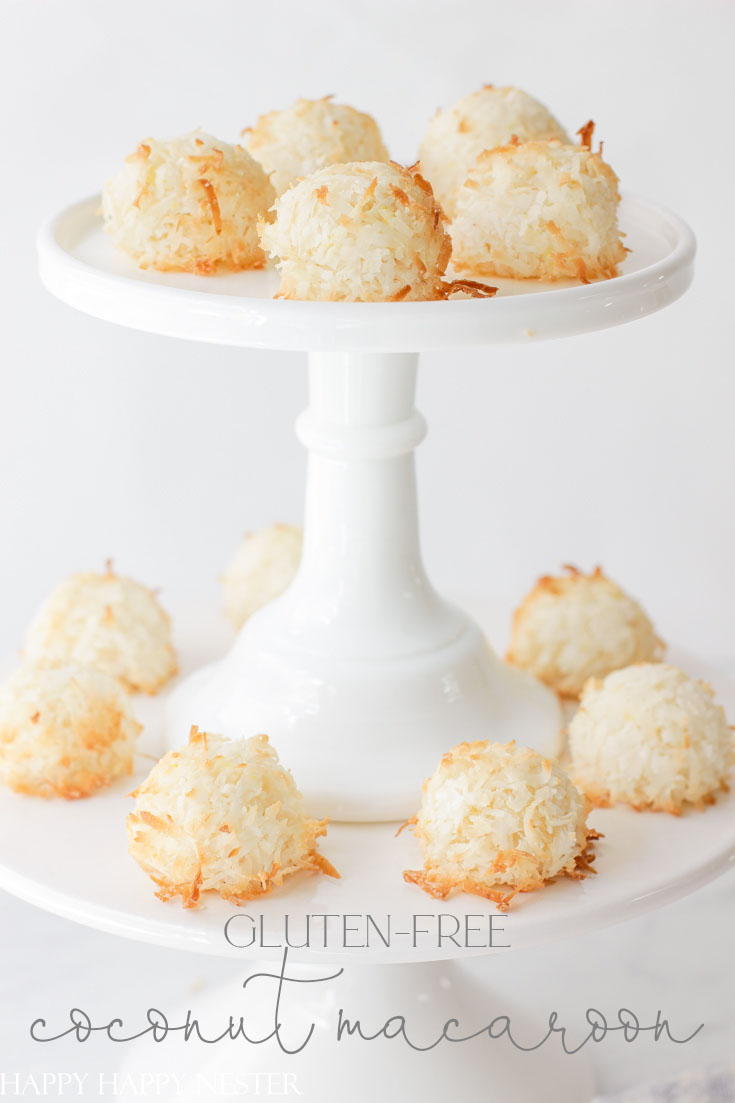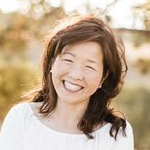 Latest posts by Janine Waite
(see all)