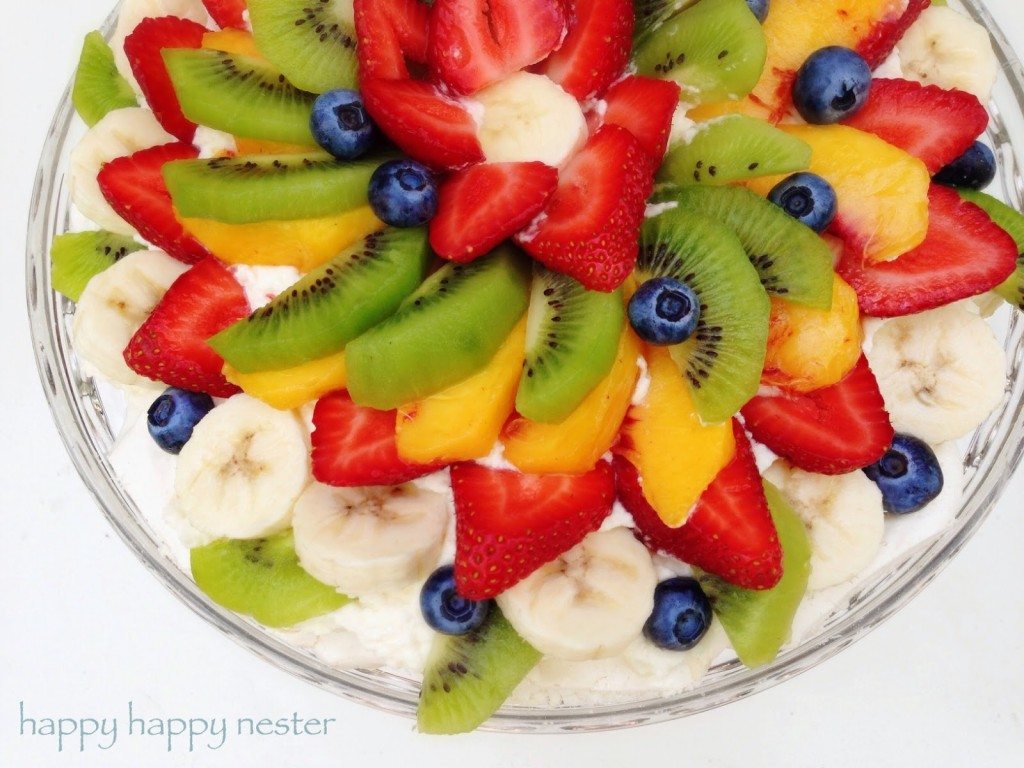 yummy pavlova
i used to work as an in house graphic designer for an opera company.  yes, i used to have another life before blogging! it was a great job and i especially loved the special events that i was in charge of decorating. but, back today's post… i had a co-worker who was originally from new zealand and he generously gave me his mom's delicious pavlova recipe. at the time, 16 years ago i had no idea what pavlova was. according to wikipedia it is a meringue-base dessert named after the russian ballet dancer anna pavlova. this dish is believed to have been created in honor of the dancer either during or after one of her tours to australia or new zealand in the 1920's. i guess there has been a argument between new zealand and australia as to which country this dessert originated from. formal research indicated new zealand as the source. in the two countries, it is popular dish for holidays but is mostly identified with the summer time. i agree that when the fruit are fresh in the summer, this dessert is the best dish to grace any party!
craig's pavlova cake
1 cup sugar
1 oz cornflower (1 large tsp of corn starch)
3 egg whites
6 oz heavy cream
fresh fruit
sift sugar and corn starch together twice. beat egg whites til foamy. then add half the sugar mixture and beat until egg whites stand in peaks. then add the rest of the sugar and corn starch and beat until the sugar is well blended. on a non stick cookie sheet, or cookie sheet lines with parchment paper… place the mixture in a circle and add a scallop edge. to make the scallop design make a circle and then put little dollops on the edges and blend with circle. bake for 2-3 hours in a 200 degree oven. bake until dry and crisp. lift off tray and while still warm, place on cooling rack and store in air tight container. you can make the meringue base ahead of time, like a day or two. the bottom of the meringue will start to liquefy after a bit so don't make it too far in advanced.  also the meringue tends to crack, don't panic since most of this dessert is covered in whip cream and fruit, so just patch it up and carry on!  :o) in the meantime, whip the cream and add a small amount of sugar and vanilla. whip until cream is thick and then place a layer of it on top of the meringue. the cream can be just spread in a layer about 1/2 inches thick. with your cut fruit arrange a layer starting in the middle and working out. have fun with the fruit and the colors, this is the best part of this dessert since it looks so amazing and it will impress your friends!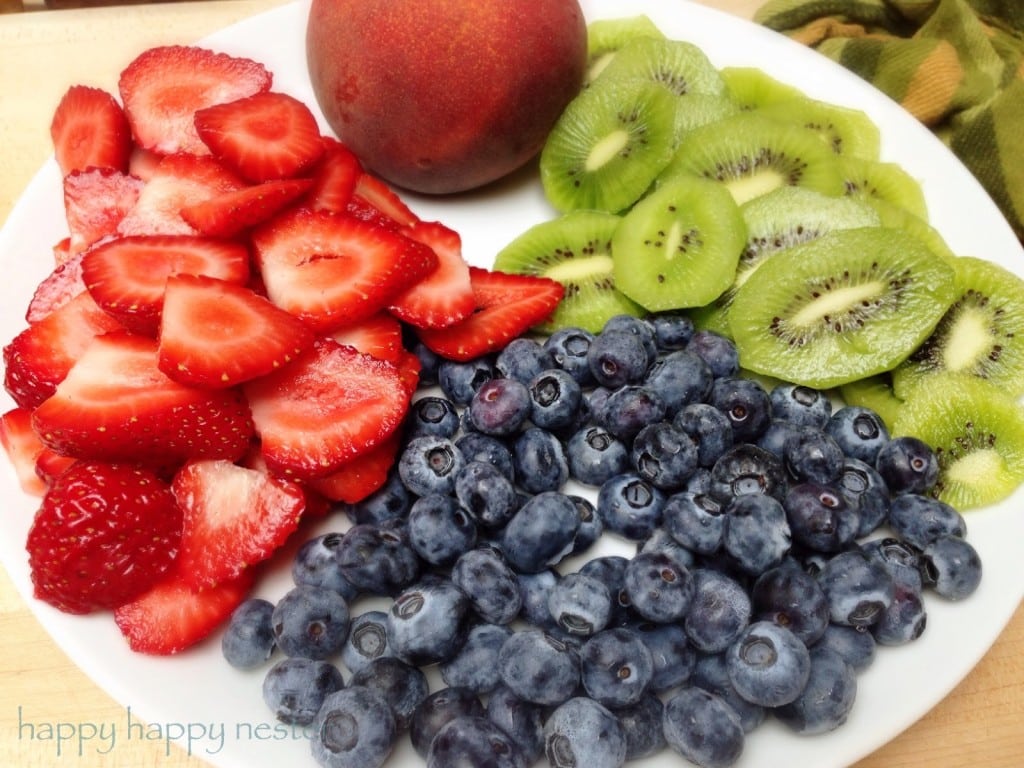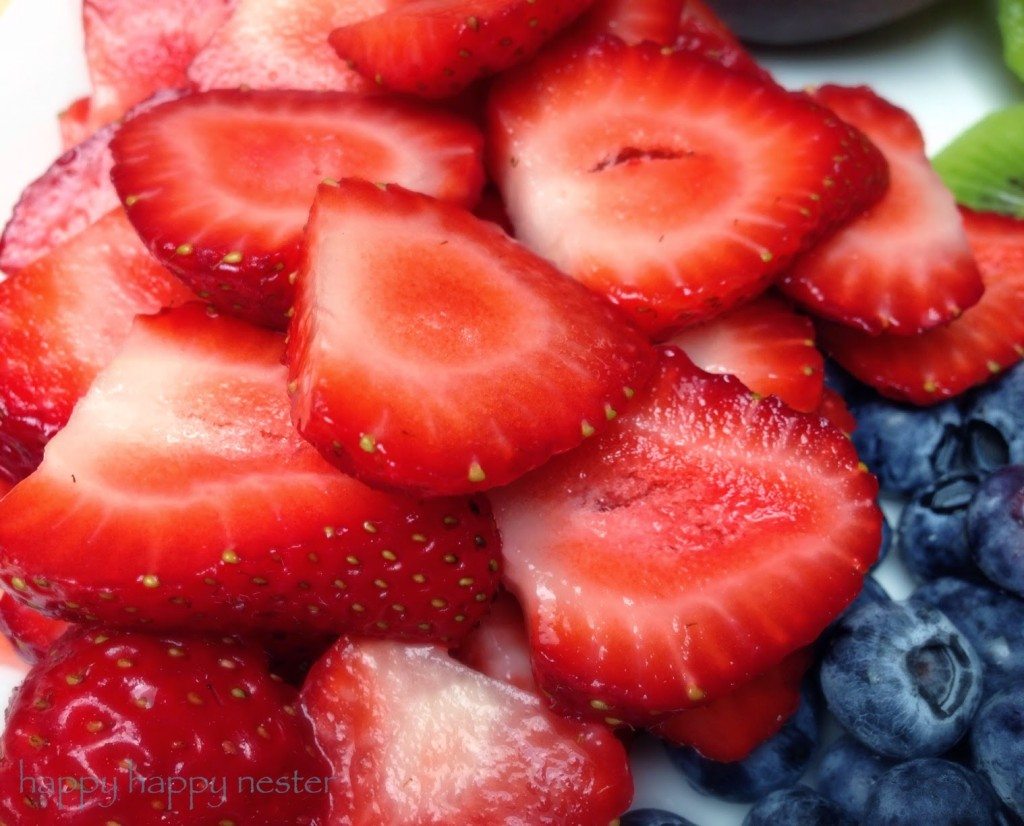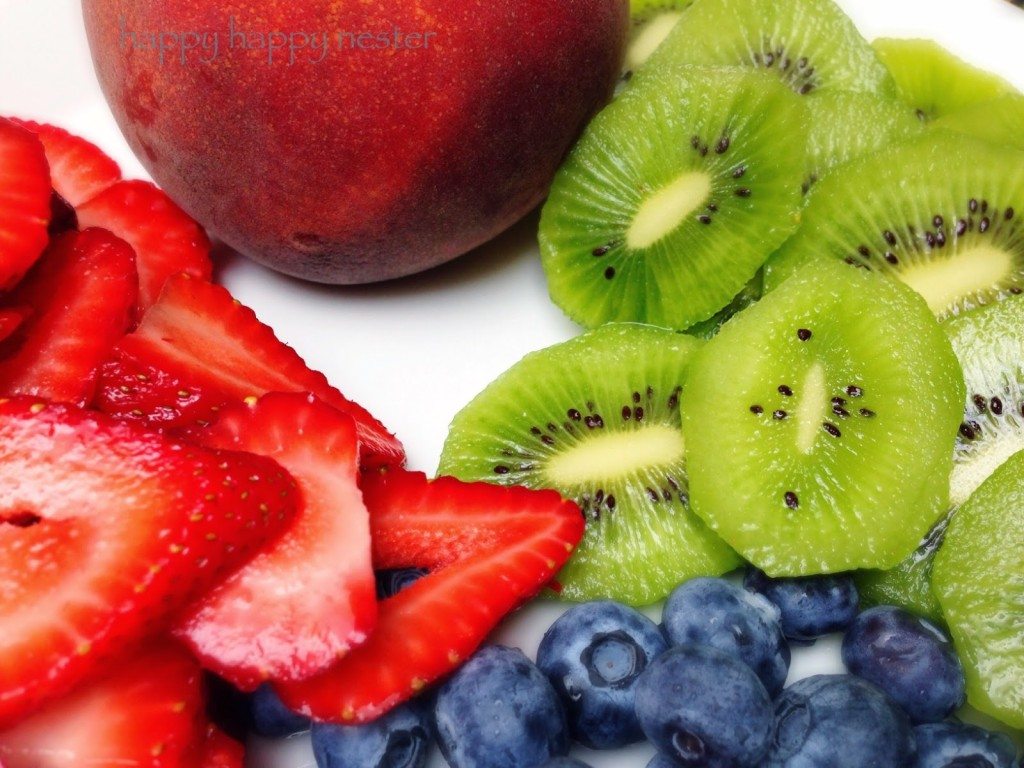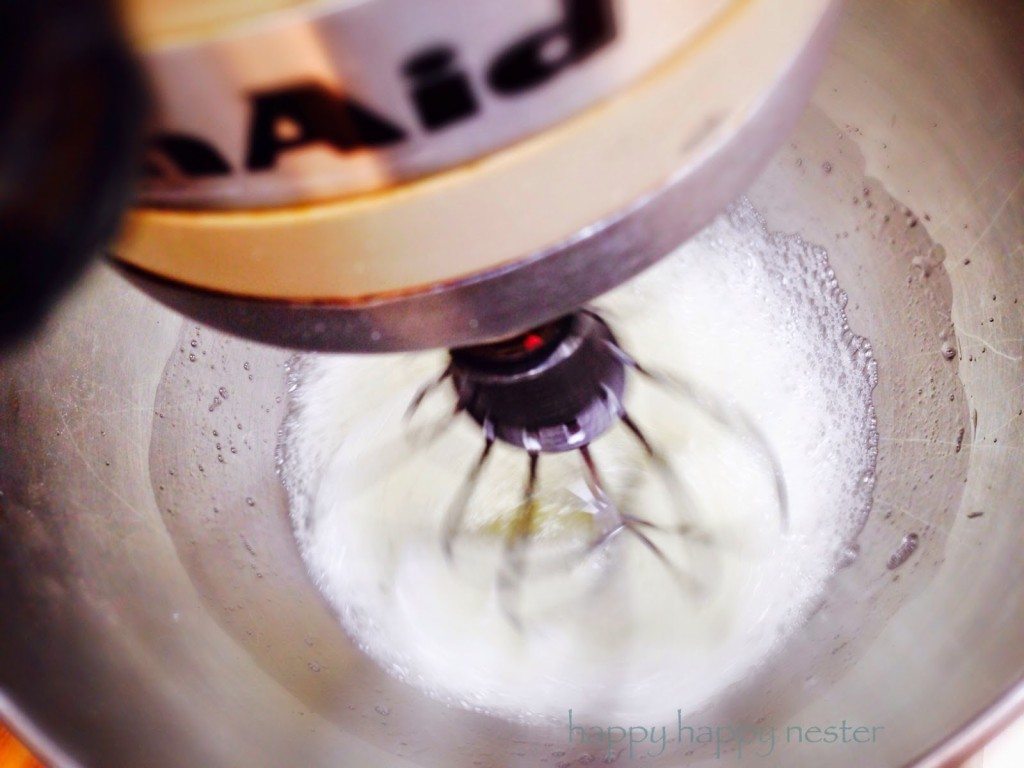 the eggs are looking foamy… it is ready for the first half of the sugar mixture.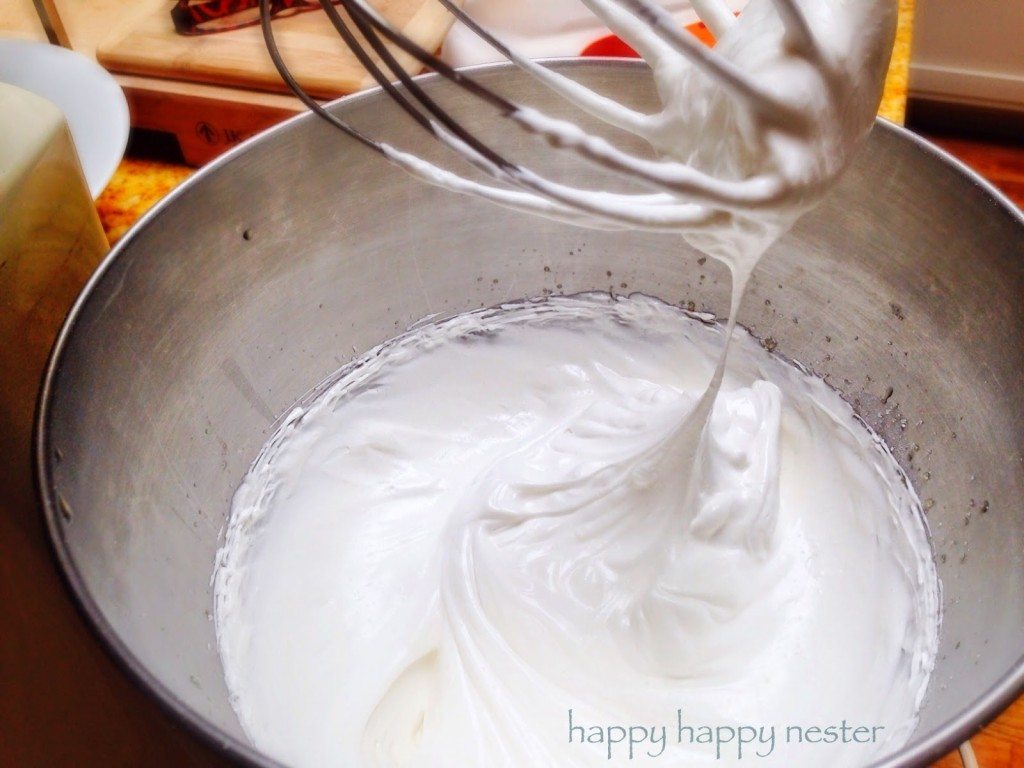 egg whites are stiff and standing up, it is ready for the second batch of sugar and corn starch.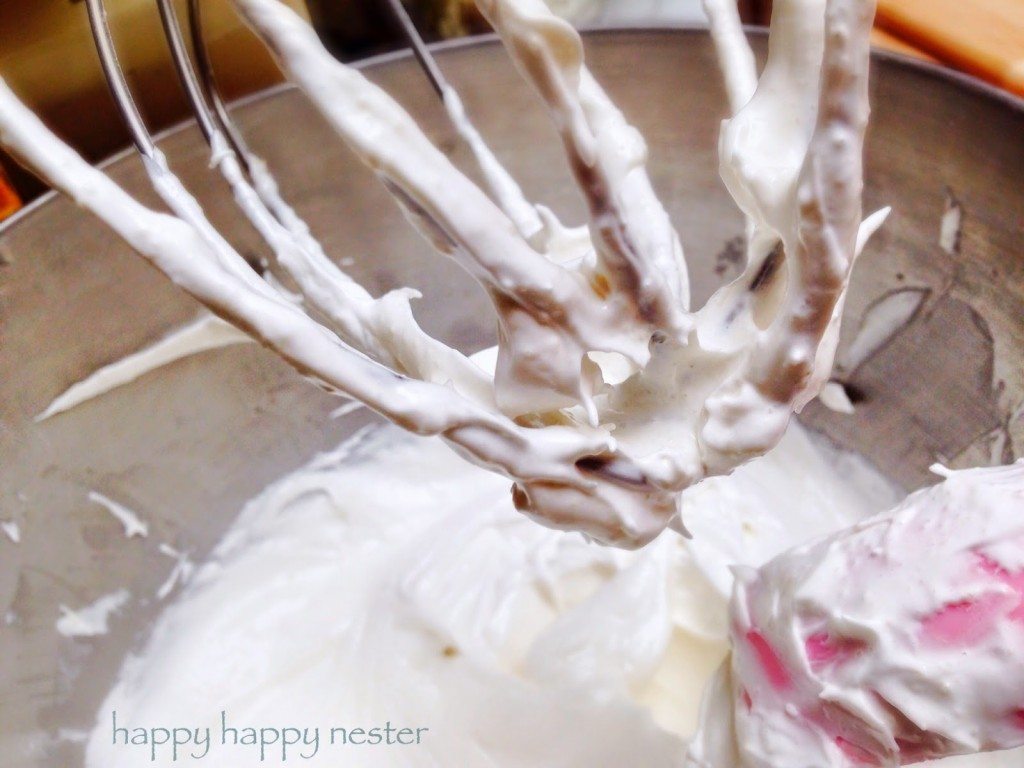 this is how it looks, all thick and ready to smooth out on a cookie sheet.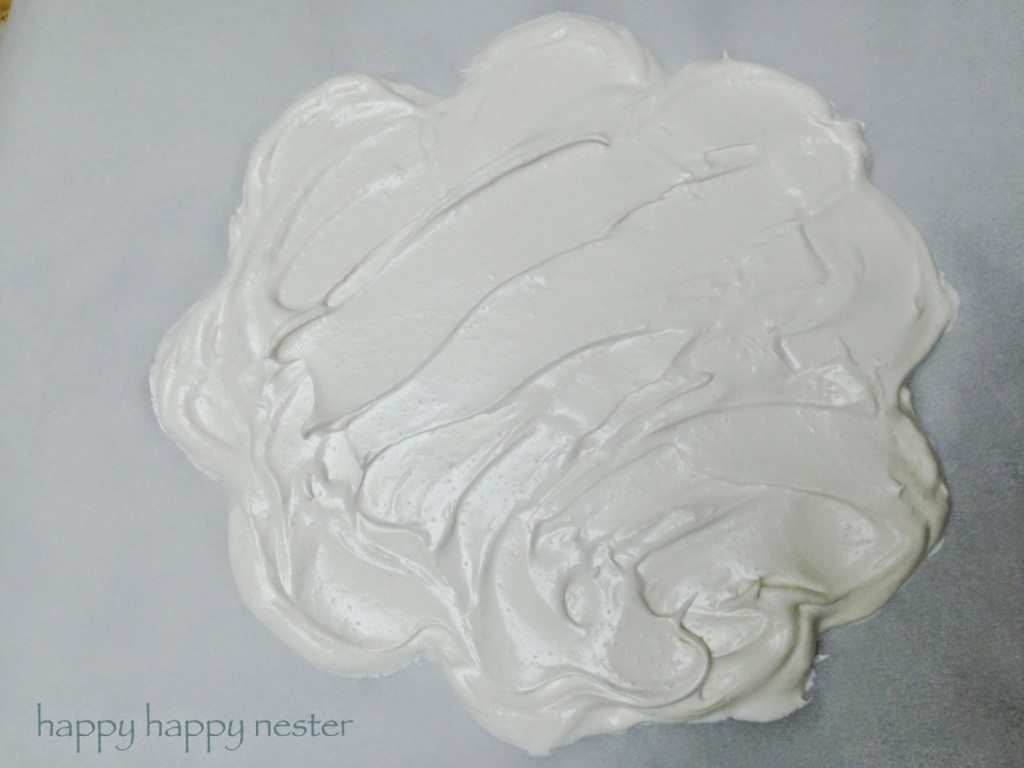 this is how the baked meringue will look like out of the oven.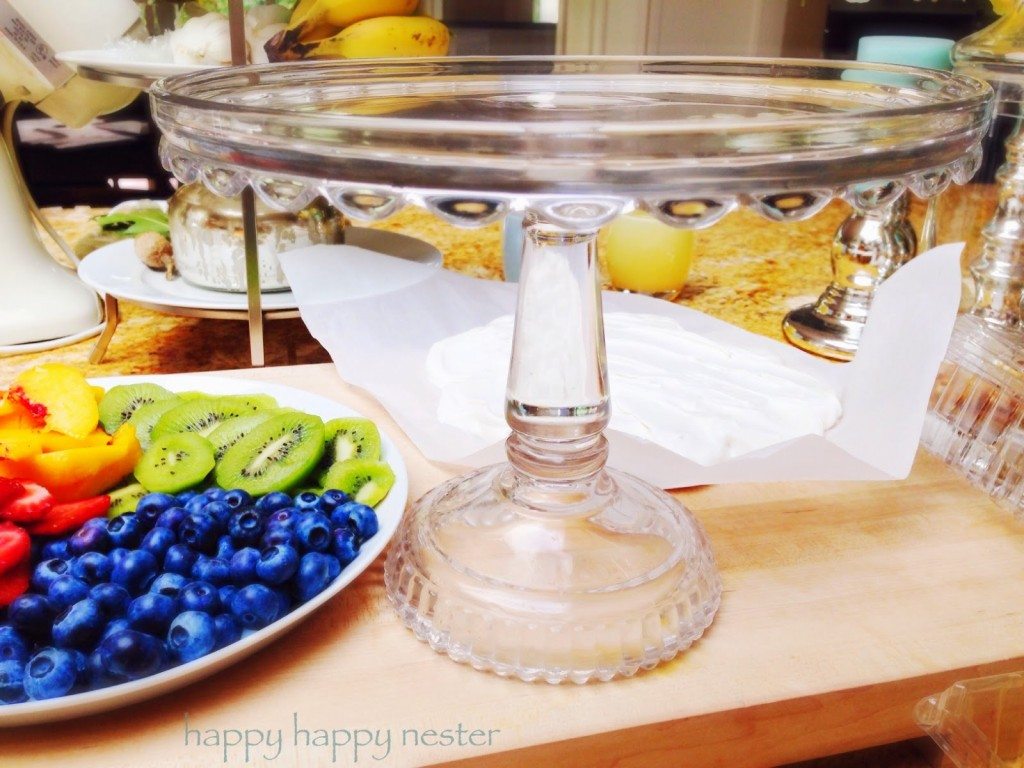 this is antique cake stand that makes a nice presentation of the pavlova.  so dig out your cake stand and decorate it with this yummy and impressive dessert.