This weekend, let's take a look at What's Cooking in the Kitchen! We've been busy over here and I'm excited to share all the recipes.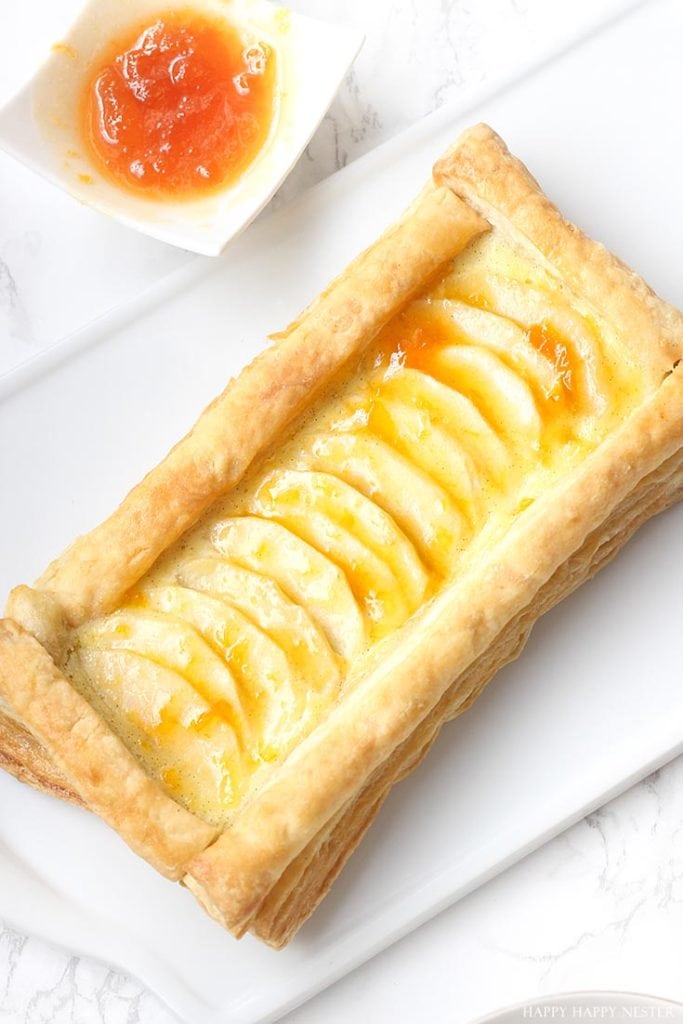 This French Apple Custard Tart is a pretty special recipe and dessert. And I'm happy to say that it's now on the blog! Today's post is all about baking and cooking, so you're in for a big treat.
Saturday Chitchat with Janine – Volume 14
Here's a new week of recipes!
Welcome to this week's Saturday Chitchat!
I sure enjoy touching base with you all every week. These Saturday posts have inspired me to streamline my blog posts each week. What this means is that each week has a theme.
It keeps me focused and more productive. And the best part is that I'm happier about blogging.
I also hired my daughter to help me, and she is doing such a fantastic job. I now feel empowered to bring even more content to you all. She is my best friend and now my blog partner!
Here's to a fantastic weekend and Happy Saturday to you!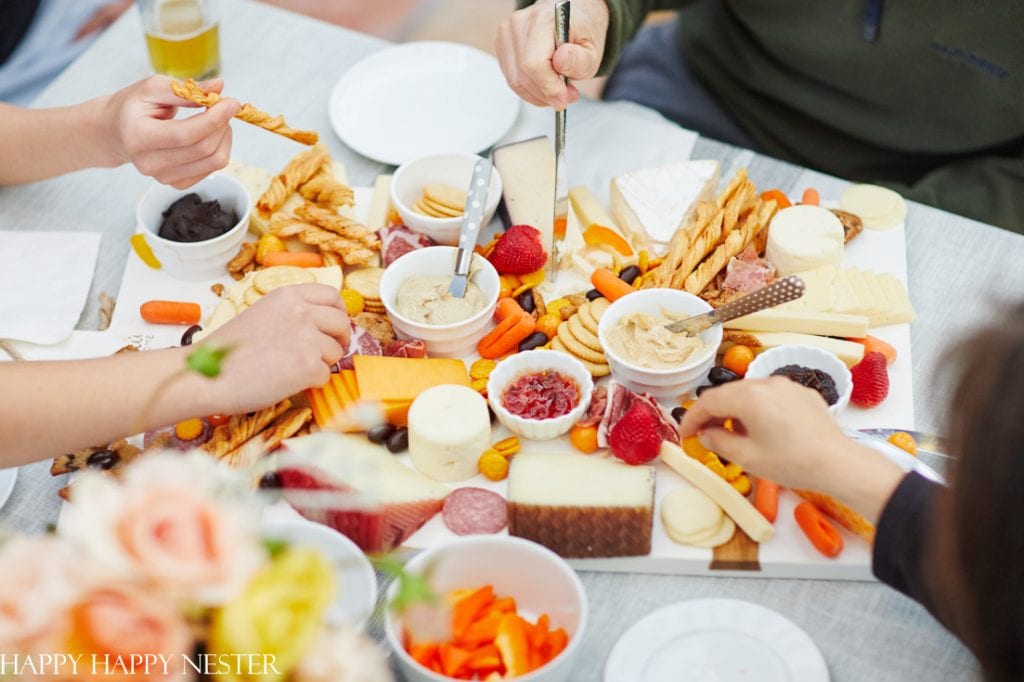 A Personal Note from Janine
I am a spaz on the computer. I lost my recipe to the French Apple Custard Tart.
Long story short, it was lost forever over here on the blog.
Visitors would write and ask me for the recipe, but I couldn't get around to recreating this delicious recipe since I was busy.
So for about a year, the post didn't have the correct recipe.
Trust me, it's not like any apple tart you've tasted.
We had it on a trip to France while stopping at a little food market. Everything was refrigerated and once you bought your food, they would reheat the items for you. Super neat!
When we ordered the apple tart, we didn't have great expectations. But, once we tasted it, my husband and I were intrigued with the ingredients and couldn't get enough!
You see most tarts have a layer of crust and apples. Well, this one had puff pastry with egg custard and then topped with apples! Tasted like heaven as my husband said!
The other day, I finally got around to baking the recipe.
Let's just say my hubby ate most of it, I couldn't get many bites since he was hogging it!
That's when you know it's a good dessert!
I'm now happy to say that the recipe is now on the blog with step-by-step instructions to help you along the way!

---
What's Cooking in the Kitchen
This Week's Inspiration – Cooking
*The following posts contains affiliate links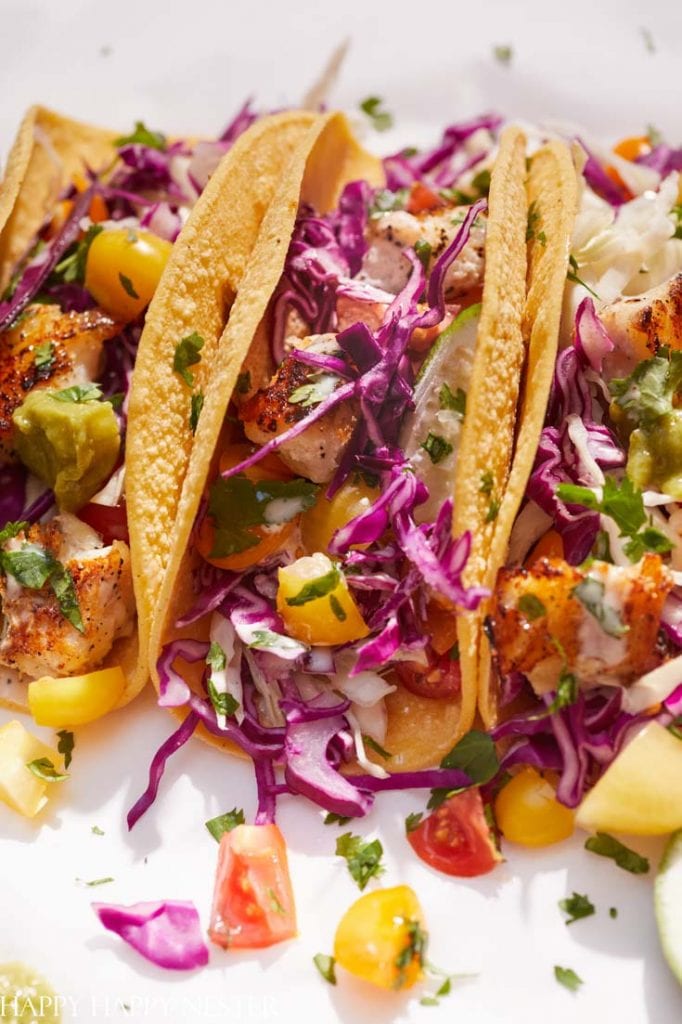 Easy Fish Tacos
One night, my daughter came home and said she had eaten some of the best fish tacos! I knew that we had to recreate them immediately!
I can now say that these fish tacos are a family favorite! One of my hobbies has been creating or recreating delicious recipes to share with friends and family. In this post, I am thrilled to share with you the best ever fish tacos!
These fish tacos have it all. They are easy and simple and can be prepared in less than 25 minutes! They are crispy and creamy with a bit of a spicy, tangy and salty flavoring! And the best part about them is, they are gluten-free! Check them out!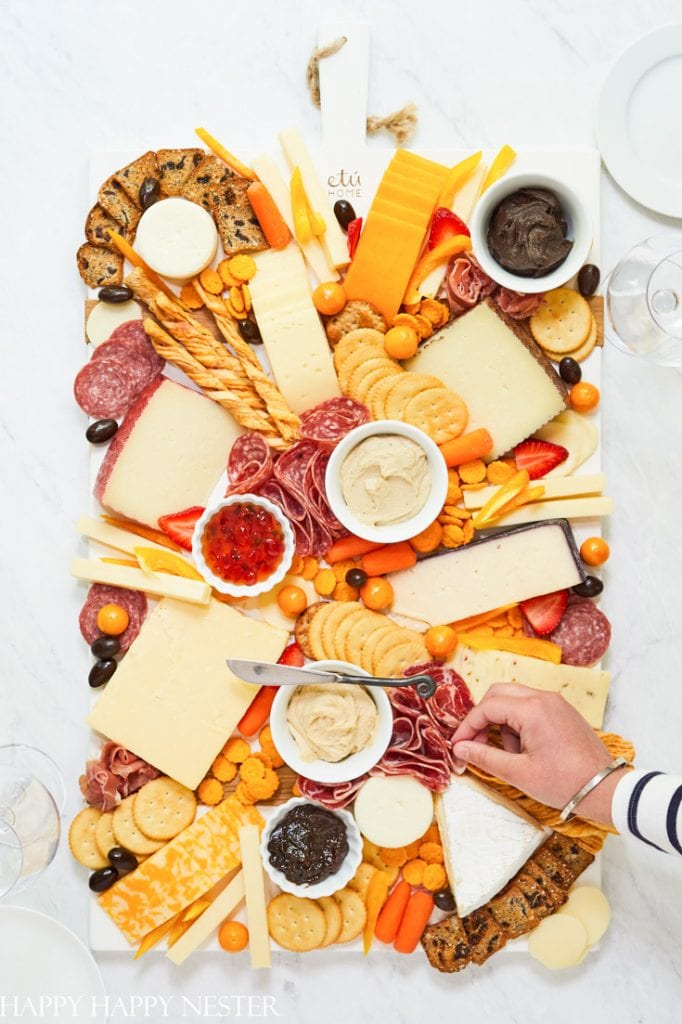 Trader Joe's Charcuterie DIY
Cheeseboards, dessert boards, veggie boards, you name it. I've tried them all, but this time I am creating a Trader Joe's Charcuterie Board full of some of our family favorites.
Over on this post, I share how to create your own charcuterie board using some of the best snacks, cheeses, meats and treats including chocolate-covered almonds from Trader Joe's.
In this blog post, I answer some frequently asked questions that you and others may have! I also include step-by-step instructions on how to create a charcuterie board so you're not alone!
Come on over to the blog to recreate a Trader Joe's charcuterie board or get inspired to create your very own with some of your favorite foods!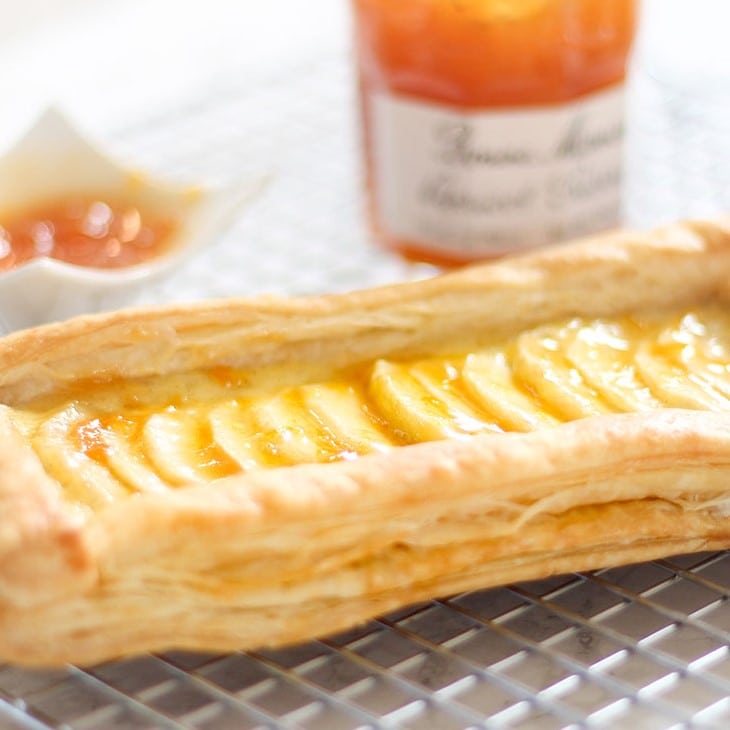 French Apple Custard Tart
The recipe is finally here and it is here to stay.
If you haven't heard my story, basically I lost this recipe over on the blog, and just last week I had some free time to bake the apple tart again. And let me tell you, oh have I missed this dessert!
If you're not familiar with this recipe, it's unlike any other. It's a combination of egg custard with puff pastry and the sweetest apples on top!
In the blog post, I have reintroduced the french apple custard tart recipe along with step-by-step instructions to help you start and finish with perfection! Check it out!
---
This Week's – Boutique of the Week (Mother's Day Gifts)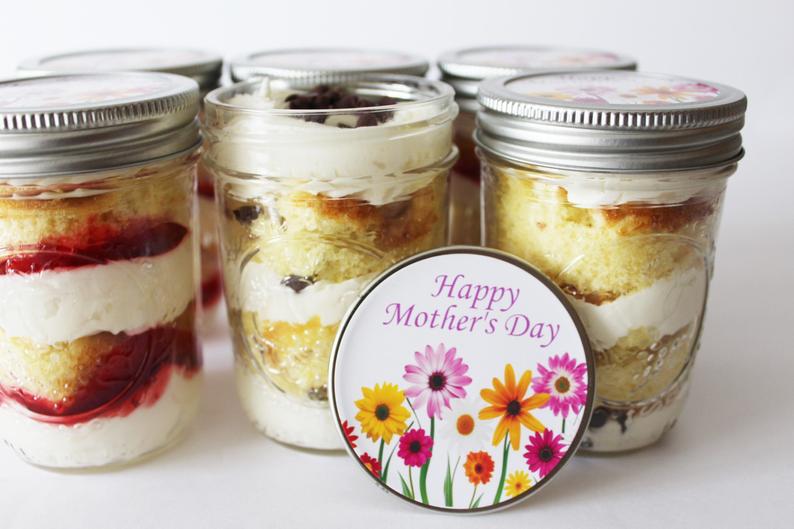 20 BEAUTIFUL Mother's Day Gifts
Every Mother's Day is special and with these gifts ideas, this special day will be remembered forever.
And if you're like me, you want the gifts to come from the heart. Here, I share 20 lovely and homemade, and unique gifts for you to give to your mom!
It has always been a struggle to find the perfect gift for an important person, role model, best friend, and most of all mother. With these gift ideas, you won't be struggling to find the perfect present.
Check out the post over on the blog about some of the best Mother's Day gifts!
---
My Favorite Things – Baking and Cooking Tools
*The following post contains affiliate links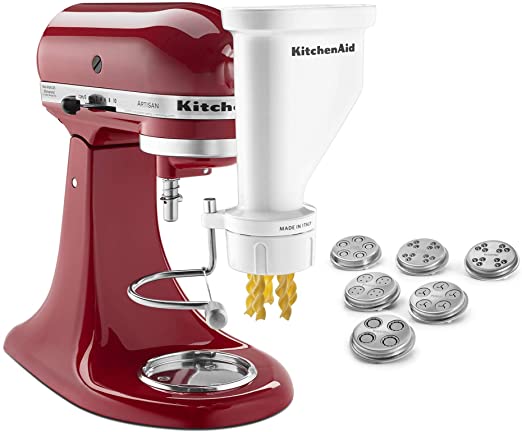 KITCHEN AID GOURMET PASTA PRESS
I have always loved making pasta, something about homemade pasta just tastes right. So to support our love of homemade pasta, we purchased this Kitchen Aid Pasta Press and we are loving it!
This pasta maker was a Mother's Day gift from my husband a while back. And it's been a blast to make pasta with all different options. Oh, and it almost seems like the pasta tastes better too! I have an Asian Noodle Salad if you are looking for a yummy pasta dish.
So, if you share our love of pasta and might not know what to get a friend or family member as a gift, then this is a great and long-lasting present that will create memories of cooking in the kitchen!

I own this sauté pan and I love it! If you have ever sautéed anything, then you know about oil splattering everywhere. It's a mess while cooking and difficult to clean up. Luckily, this pan has higher sides, so it catches some of that oil that goes flying.
I'm slowly transition to replacing all my pots and pans to All Clad. Even though I still love my cast iron pans, these are nice compliment to them.
Besides this All Clad pan, there is a majority of other options that you can mix and match with and decorate your kitchen with your All Clad preferences!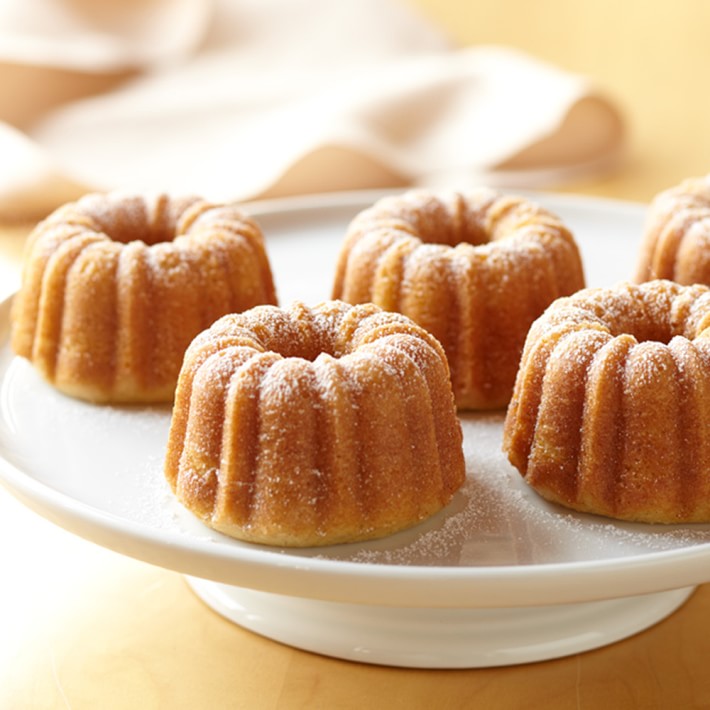 I bought this mini-bundt pan, and I plan to break it out and bake with it. My daughter loves the Nothing But Bundt cakes, so I want to make our own version.
Hmmm, I'm sure my carrot cake recipe would be delicious as mini bundt cakes. Oh boy, I will fill the middle with frosting!
Oh my, I do love baking and I love cakes too.
---
Recipes for the Week – Chocolate Desserts
Chocolate Cake Recipe
Could you say that you have tasted the BEST chocolate cake recipe and nothing else can beat it? Well, I am here to prove you wrong! I have a recipe like no other!
To be completely honest, it took me a while to perfect this recipe but now that it is here, it is here to stay. Unlike any other recipe because of its secret ingredient, this chocolate cake doesn't worry. I'll get to that later.
This cake is moist but not too moist to the point where it's soggy. It's rich in chocolate flavor, and it's a family favorite among many!
This recipe is unique because the secret ingredient is beets. Yep, the vegetable. But don't worry, you won't be able to taste a hint of beet in the final product.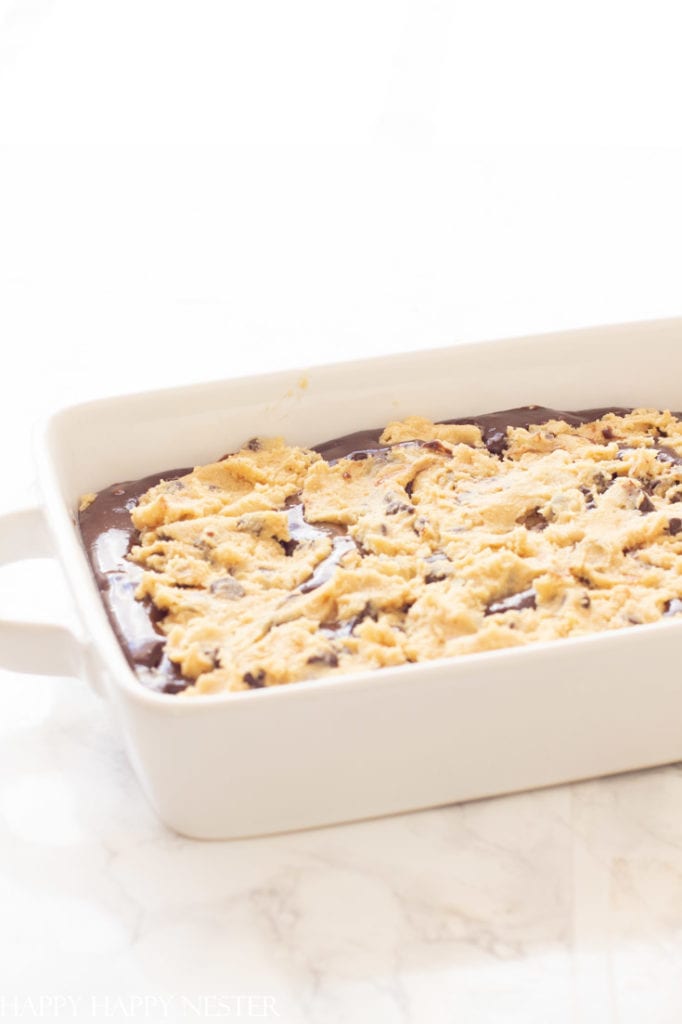 Chocolate Chip Cookie Brownie
Have you ever heard of a brookie? It's basically a chocolate chip cookie AND a brownie! A couple of years ago, my daughter and I came across this and knew that we had to create a recipe!
So here it is! This recipe is a must if you love cookies and brownies, trust me.
It's crumbly like a cookie but surprisingly holds together with the brownie for support. It's a delicious dessert to share with family and friends or a perfect treat to share by yourself! It will be gone in seconds!
Check out the blog post on this mouthwatering chocolate chip cookie brownie aka a brookie!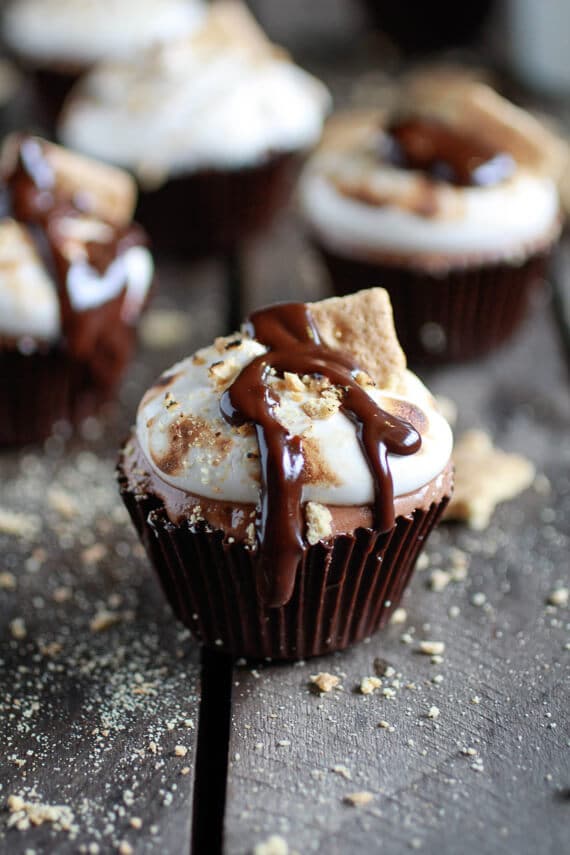 S'mores Milk Chocolate Mousse Filled Chocolate Cups
Who doesn't love s'mores and cupcakes? What about a s'mores filled chocolate cupcake? Sign me up!
In this post, Half Baked Harvest includes the ingredients, step-by-step instructions, and recipe on how to bake these s'more's milk chocolate mousse-filled chocolate cupcakes!
Hop on over today to make this delicious recipe!
---
Trending Over On The Blog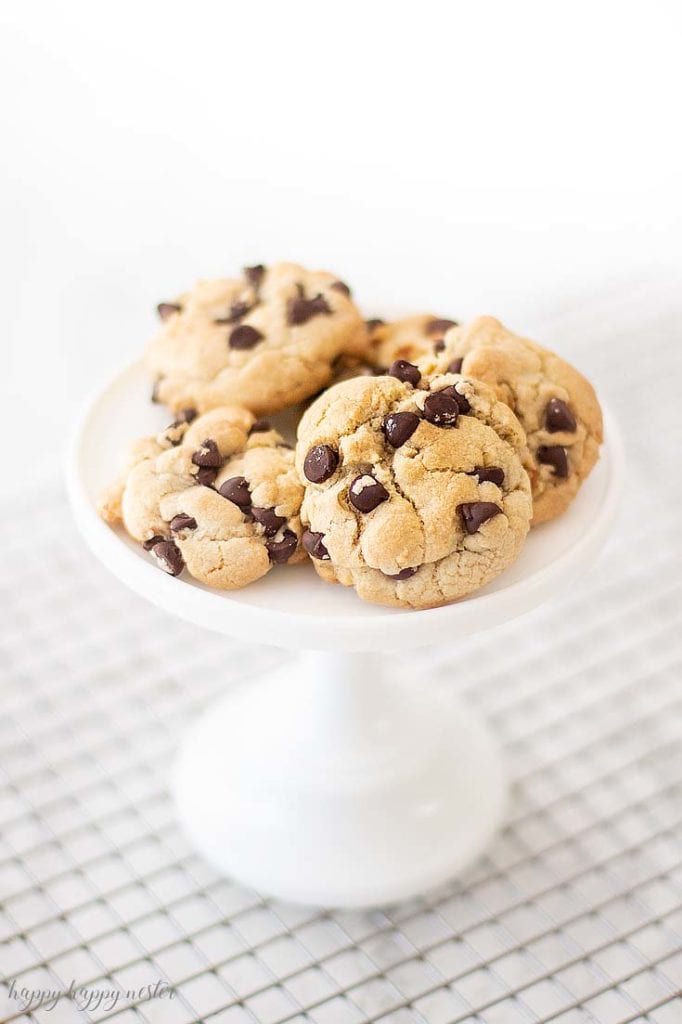 Chocolate Chip Cookie Recipe
This chocolate chip cookie recipe is like no other! I promise! it's the best crunchy crispy chocolate chip cookie recipe!
If you like a crunchy cookie, then this is a must try dessert for you. Seriously, this cookie melts in your mouth with the rich flavor of chocolate chips along with a crispy layer.
I include my story of how I created some of the best chocolate chip cookies, I also answer some frequently asked questions you and others may have! And yes, I included step-by-step instructions for this recipe!
Come on over to the post to try this crispy and crunchy chocolate chip cookie recipe to share with family and friends!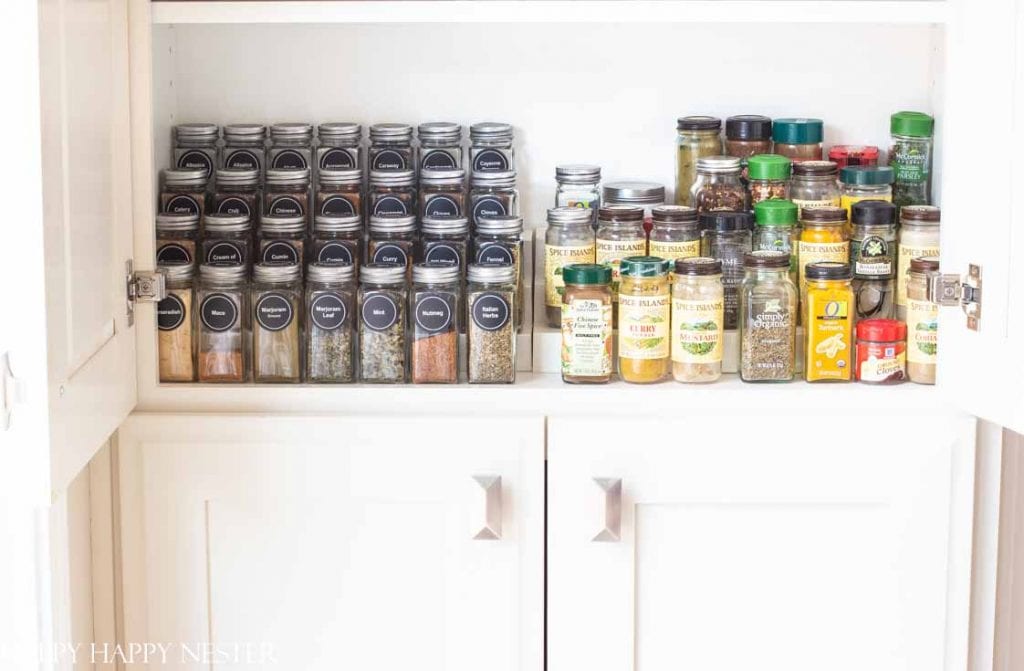 Spice Rack Organizing
Who has struggled with organizing their spice rack? I am guilty of this and have researched ways on how to keep it nice and tidy. So, today I am here to tell you all of the tricks I have learned over the years on how to organize your spice rack.
This post includes how to have a successful spice rack with some key tips!
One secret I'll let you in on is always organize your spices to eye level because that way it is easier to identify each spice.
Check this post out for more fun and useful tips on how to organize your spice rack!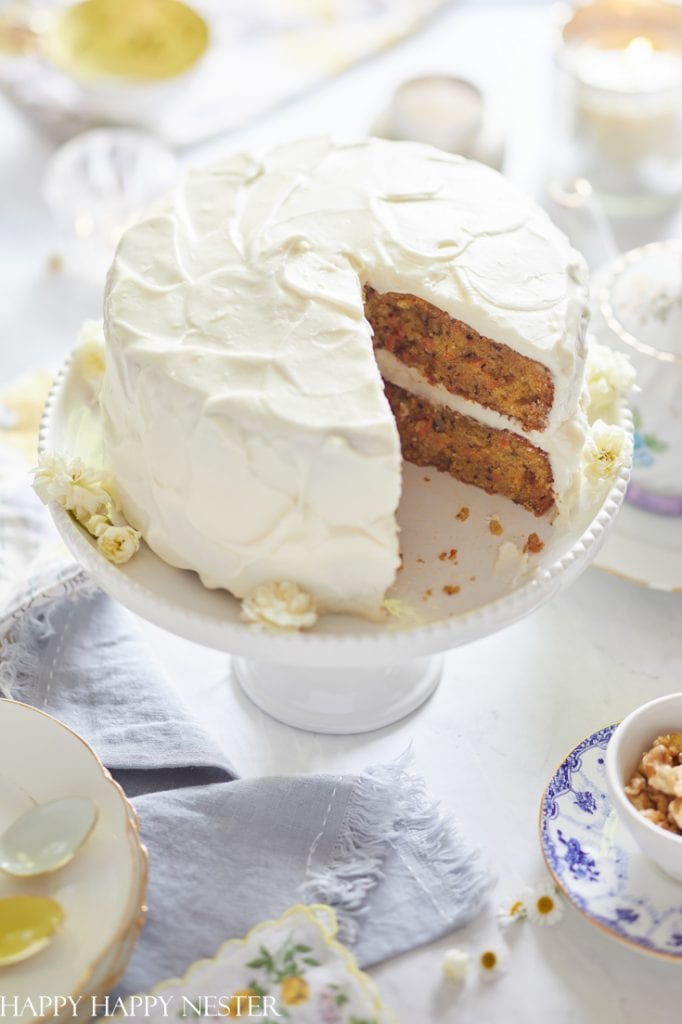 THE BEST CARROT CAKE RECIPE
Carrot cake has always been a family favorite and today I am delighted to share the recipe with you!
This cake is moist and has the most delicious cream cheese frosting! It's a perfect cake for events such as birthdays, graduation parties or even a fun dessert to bake and share with loved ones!
For this blog post, I let you in on, what I call, the BEST carrot cake recipe and I promise you won't be disappointed.
Come on over to the blog to try this cake recipe along with many other desserts!
---
Look What's Cooking!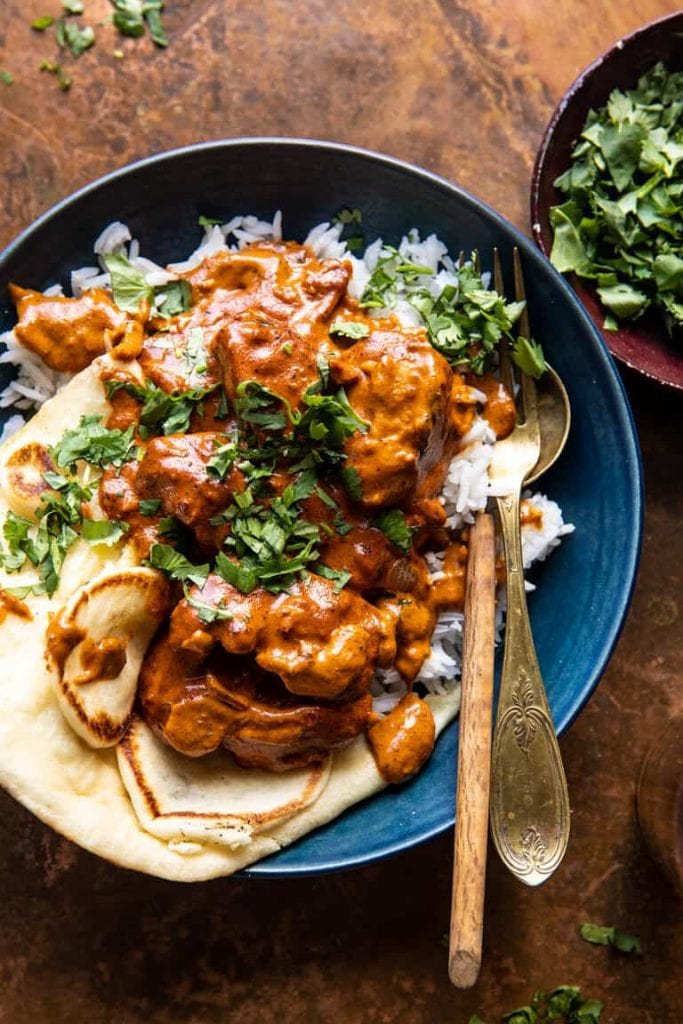 DELICIOUS BUTTER CHICKEN RECIPE
We love Indian food, and whether it's homemade or take-out, it's so good! One of our favorite dishes is Butter Chicken, so we decided to recreate a homemade version!
This recipe tastes just as good as restaurant quality and will have you wanting seconds!
If you love Indian food, then this recipe is a must try!
---
This Week's Tips – Around the Kitchen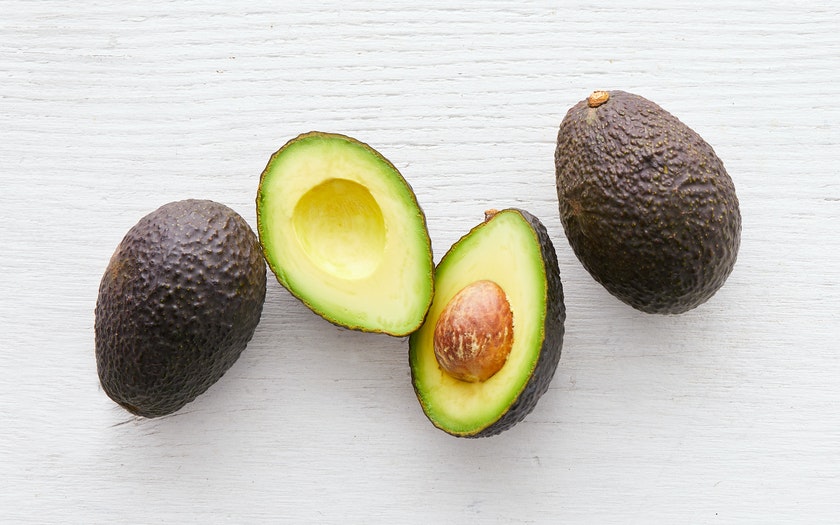 HOW TO TELL WHEN AN AVOCADO IS RIPE
Here are a few tips about avocados.
Do you have a difficult time figuring out if an avocado is ripe and ready to eat? Well, take the stem off and if the inside of the hole is lime green the avocado is still green.
If the inside is a tan color or brown it is ready to eat.
Also, once the avocado is ripe, place it in the refrigerator and it will stay good for two weeks. Chilling an avocado slows down the ripening process and as a result they last longer!
If you have a lot of avocado skins and pits then maybe check out my dyeing fabric with avocados post.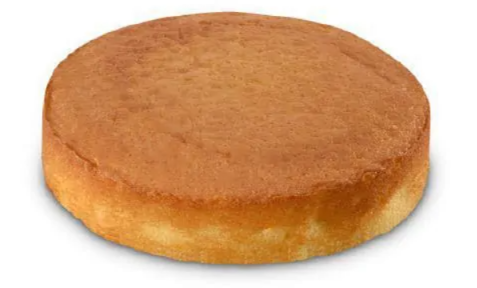 FROSTING A CAKE TIP
If you have frosted a cake, then you know about getting cake crumbs in the frosting.
Well, here is an easy tip.
Place your unfrosted cake layers in the freezer. I wrap my cakes in plastic and leave them in the freezer until they are cold and solid. I pull them out as I frost my cake.
The frozen cake keeps the crumbs from coming off the cake and into yoru frosting.
I recently did this little trick when frosting my Berry Chantilly Cake.
---
My Current Project in the Kitchen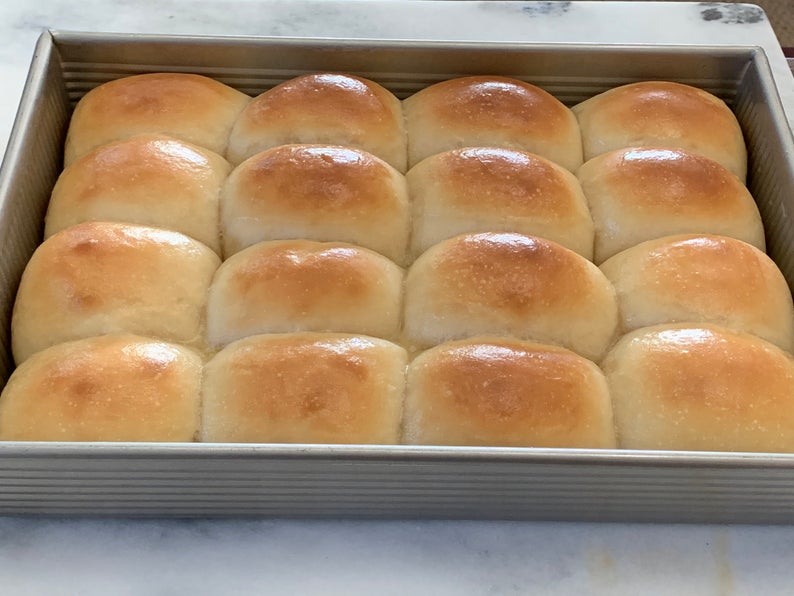 SAN FRANCISCO SOURDOUGH STARTER
I bought my San Francisco sourdough starter quite a while ago. It sat in the kitchen until I recently decided to break it out and begin the process of reconstituting the culture.
I've been feeding the starter every week, and in two more weeks, I switch off to monthly feedings. Despite being a total newbie at this bread thing, I am sure having fun with my newfound hobby.
Today, I mixed two bread doughs, and tomorrow if all goes well, I will knead it one more time, and then I'll bake my first loaves of sourdough! I'll let you know next Saturday how they turn out, I promise. I'll take a photo no matter how the bread bakes.
If you want to try this sourdough thing, here is the link to the starter I bought. Just a note, after a couple of days of feeding it, I didn't have any fermentation bubbles. Then lo and behold, it started to bubble!
---
This wraps up this week's Saturday Chitchat of baking and cooking in the kitchen.
Thanks so much for chatting with me!
Happy Weekend to you and your family,

Catch up on Saturday Chitchats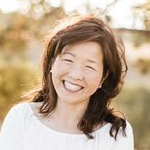 Latest posts by Janine Waite
(see all)