Here is a collection of everything fall, from crafts to recipes to decor! I also include DIY fall decor, my favorites, what's trending on the blog, and lots more!
I am here to inspire you to create a warm and welcoming oasis, whether that means baking in the kitchen or crafting up a new DIY!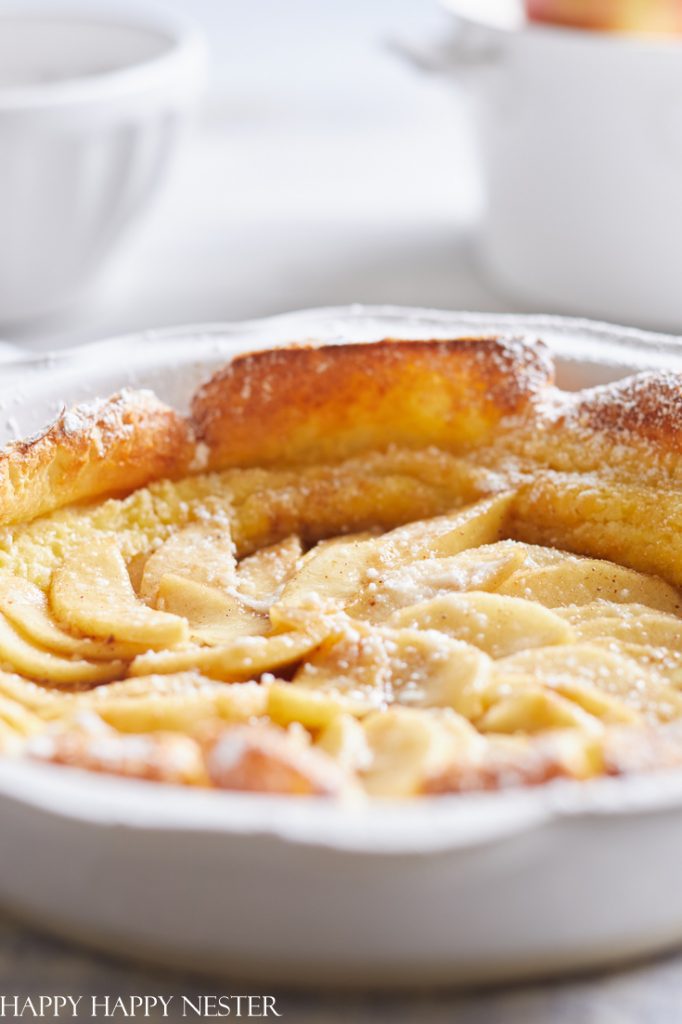 Can you believe that September is over? I cannot, but I am looking forward to seeing what October has in store. So let's look forward to better days full of pumpkin spice, falling leaves, and a spooky season!
But first things first, let's fill your home with everything fall-styled crafts, decor, and more!
So for all those fall fanatics, scroll down, and let's get this party started!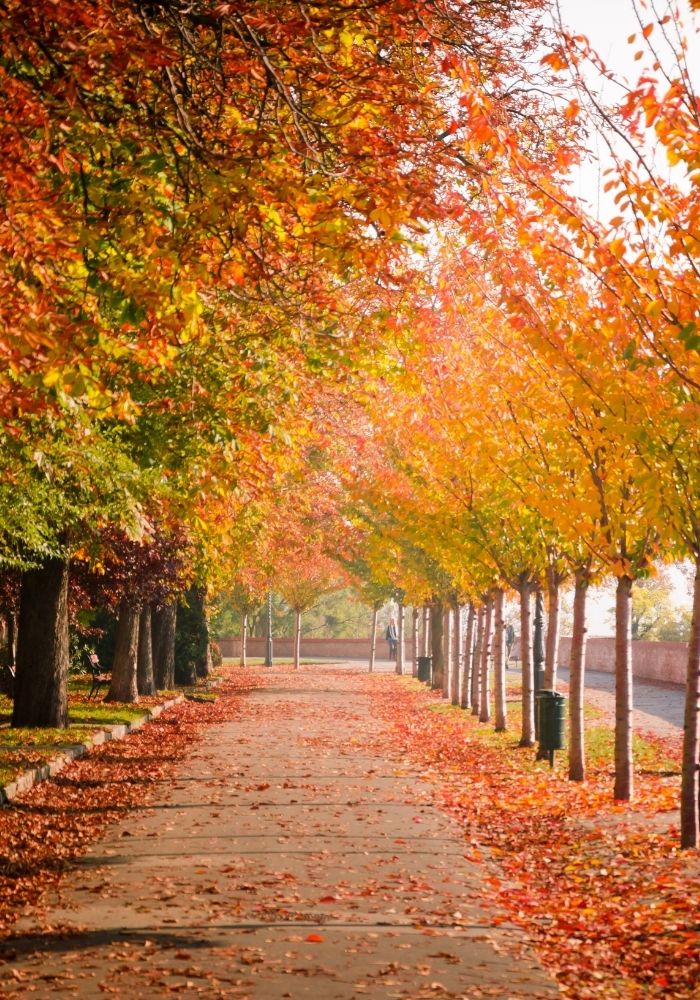 *This post contains affiliate links
Saturday Chitchat with Janine – Volume 35
Hello, weekend and happy October,
I still can't believe it's October.
Even though it is getting closer to cold weather, I will admit I am looking forward to staying inside to bake delicious desserts that will warm up the house with the smell of pumpkin and cinnamon.
So who's with me? I say it's about time we craft up Autumn decor and create delicious desserts while also decorating the house with a pumpkin (or two)!
Check out this everything fall collection where you'll find some new recipes to add to your list of favorites, decor to keep forever, and crafts to create with loved ones!
Have a splendid Saturday!
A Personal Note from Janine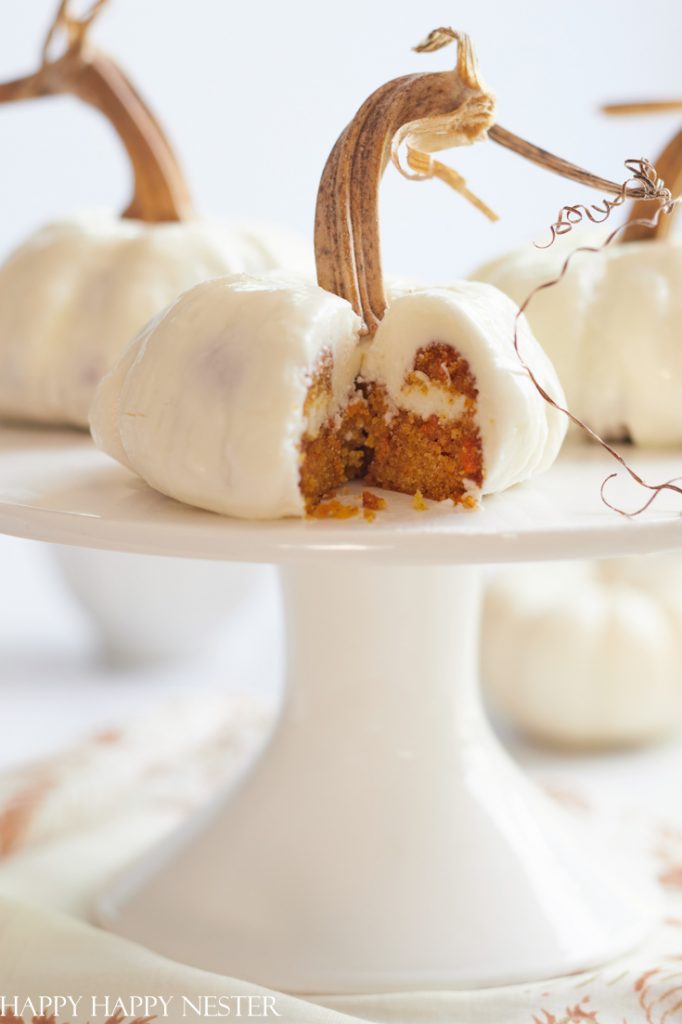 Have you ever had a Nothing Bundt Cakes?
I finally ate one, and it was yummy.
Well, I do like their cakes, but I think my carrot cake recipe is better. And that's just my humble opinion.
This week, I made a mini bundt cake with a bit of twist. I baked my bundt cakes and then sculpted them into white mini pumpkins. The base is my carrot cake recipe which is so delicious. Well, this fall dessert is adorable and so delicious! And I think they look pretty realistic.
It was popular over on Instagram this week, which makes me happy.
Okay, this week, I've been busy in the kitchen creating desserts for you. It's like I'm training to become a contestant on The Great British Baking Show. Yikes, and as a result, our kitchen is my laboratory, and it's messy too!
I must let you know that my dream to be a food blogger is pretty strong these days. But I still do love decorating our home, so don't panic. I'll still blog about decor and crafts.
Enjoy this Saturday, Chitchat, and thanks for joining me today!
Cheers,

This Week's Inspiration -All Things Fall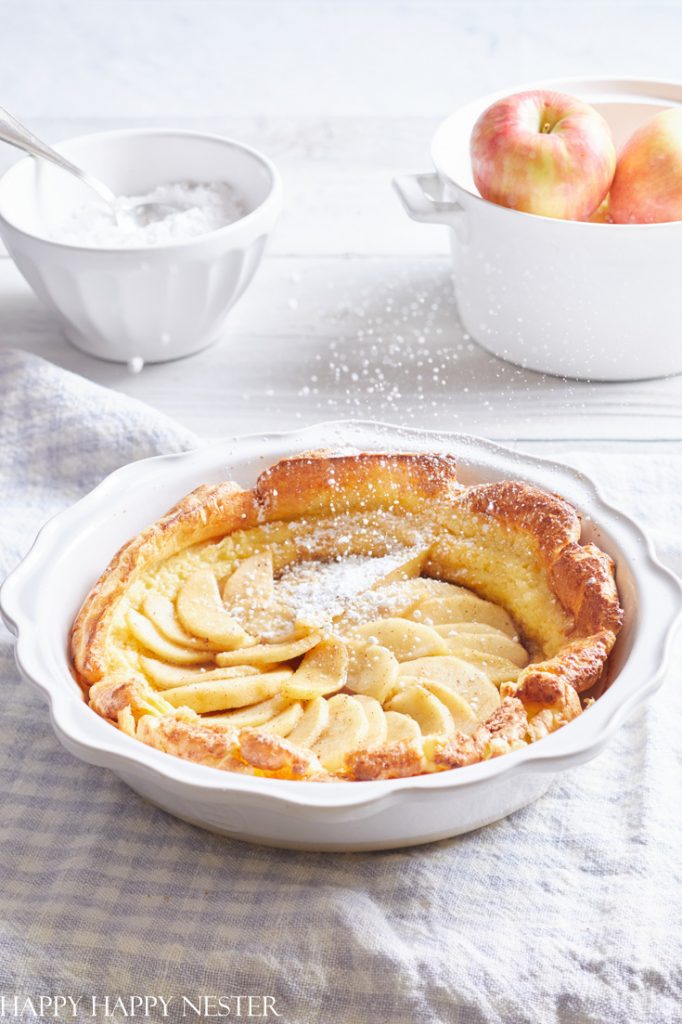 I am calling all apple fans! This dessert is a must, and it's my Apple Dutch Baby Recipe, and it's superb if I do say so myself.
It oozes with the smell of crisp, cooked apples along with the sweet taste of cinnamon, nutmeg, and custard! Oh my! I am drooling just talking about this dessert.
I think you get the gist of this recipe. It's amazing. Check it out or don't. Just know you'll be missing out on one mouthwatering treat.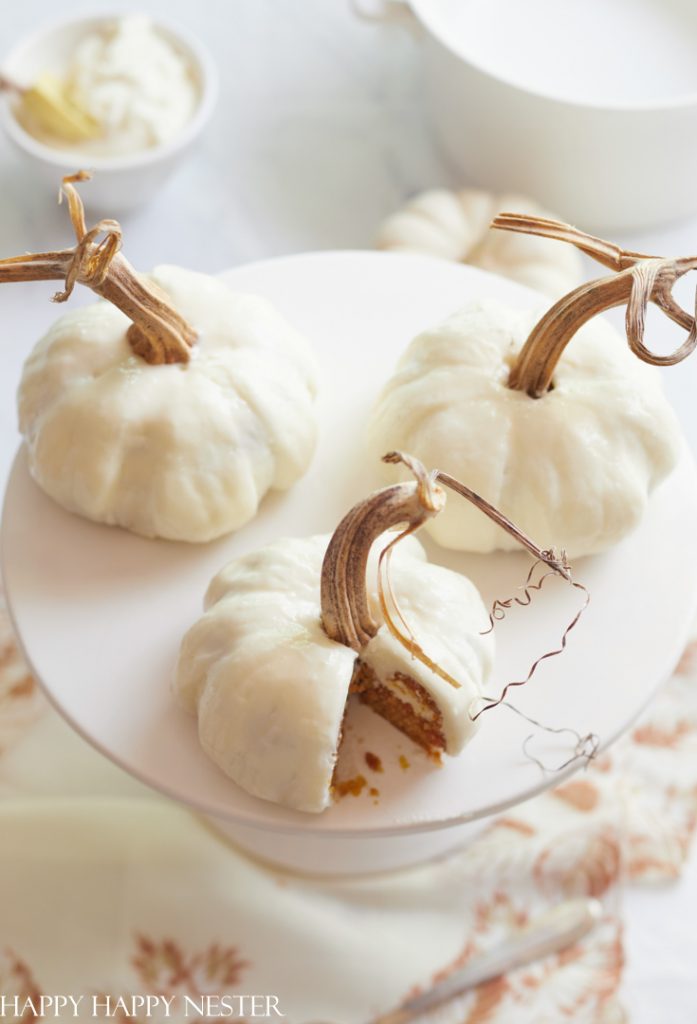 How to Make Mini Pumpkin Bundt Cakes
These cute mini pumpkin bundt cakes are moist carrot cake and cream cheese frosting recipes. It's the perfect dessert for this season to share with family and friends!
And besides, it's shaped like a pumpkin, so of course, it's going to be adorable!
The taste of the sweet cream cheese frosting melts in your mouth along with the inviting flavor of carrot cake! You will be coming back for seconds (or thirds)!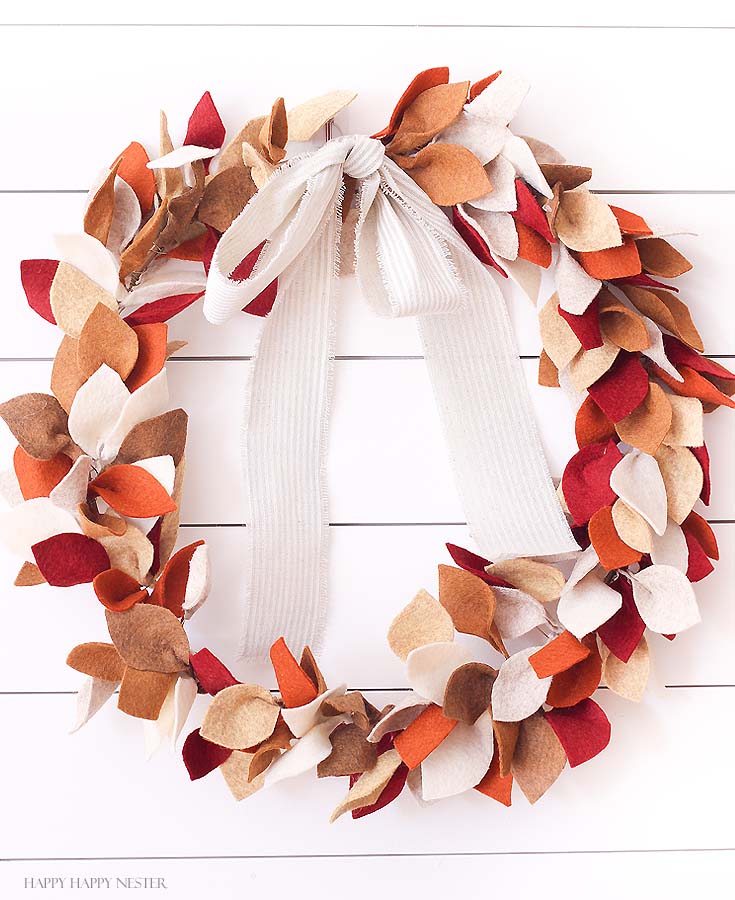 I think we can all agree that wreaths make all the difference on the front porch. So why not make one, right? And besides, it's more fun creating than buying a wreath.
Here is one of my favorite fall wreaths on the blog because of how simple it is to put together!
It's perfect for the front porch, in the window, or inside! Either way, it will make a statement within your home!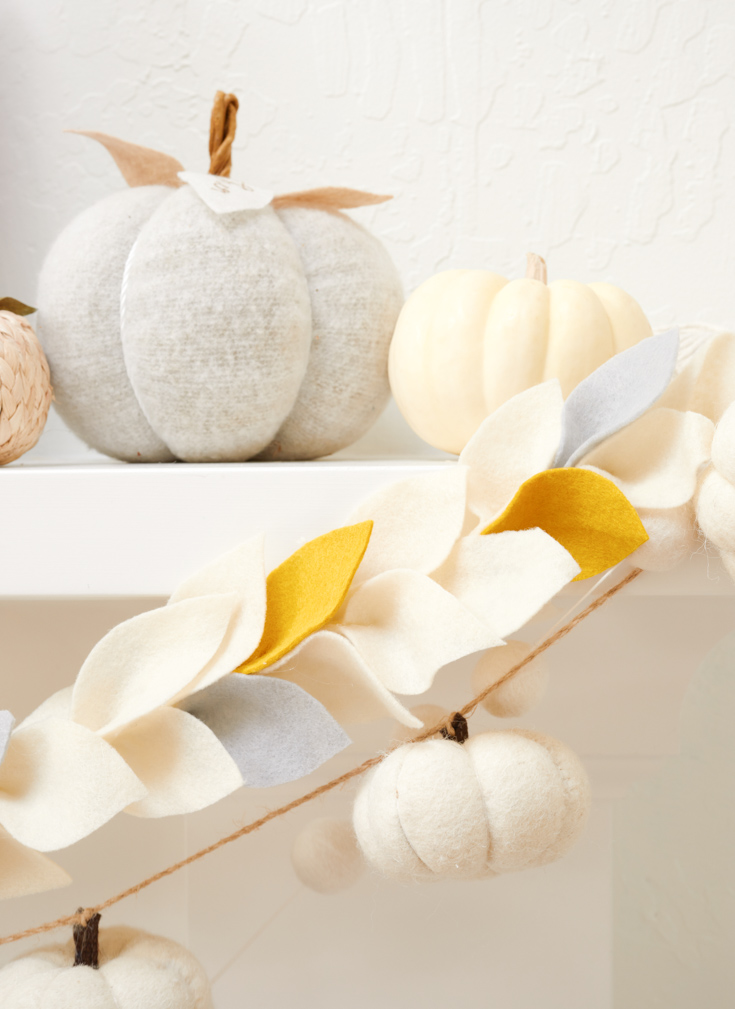 As we begin to spend more time indoors, this time of year screams for decor. I love to decorate with garlands, so I got busy and made this fun felt project.
I love any felt decor. Felt draws me in with its inviting and cozy look, and this garland is the definition of a welcoming, warm look! It's one of the many pieces of cozy fall home decor I have created.
If you're looking for a stylish and straightforward piece of decor to create in your free time, here it is!
---
This Week's – Boutique of the Week (Fall Sweaters From Target)
*The following post contains affiliate links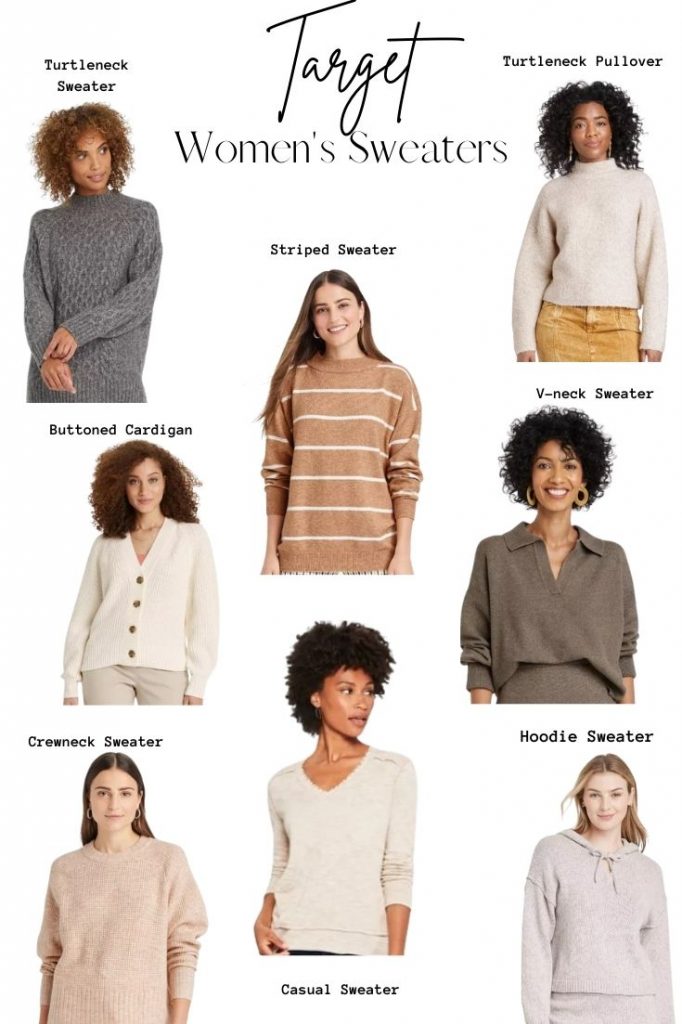 Boutique of the Week – Target Women's Sweaters
Sweater weather is officially here and guess what?
I have a great collection of target women's sweaters just for you! Whether it's hanging out at home, running errands, or going out to dinner with friends, these pieces of clothing will keep you warm while also looking stylish!
With these sweaters, you will create cute, trendy, and beautiful outfits for the Autumn days! So come on and let's get shopping!
---
My Favorite Things – Fall Decor
Alright, I want to make one of these wreaths but I have to ask a neighbor for their tree's leaves. So in the meantime, buying one might be a better option.
This wreath is so big and beautiful, and it will make a statement on the front door! So if you're looking for that type of wreath, check out this fresh magnolia wreath!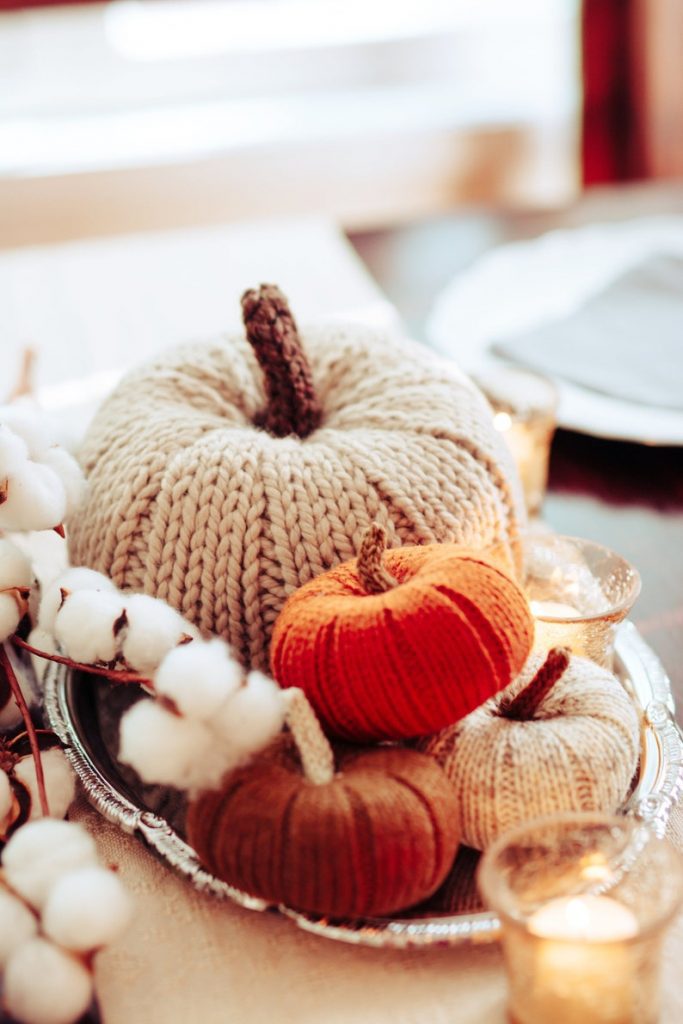 If you know me at all, you know I love pumpkins, mainly knit pumpkins! So, I decided to pick out some adorable hand-knit pumpkins for you guys!
These pumpkins are perfect for decor, whether placing them around the house or in a tray! They will bring a cozy vibe to your home!
And besides, don't these pumpkins scream fall time with their autumn colors? See, I told you these pumpkins are perfect.
---
Fall Desserts From My Friends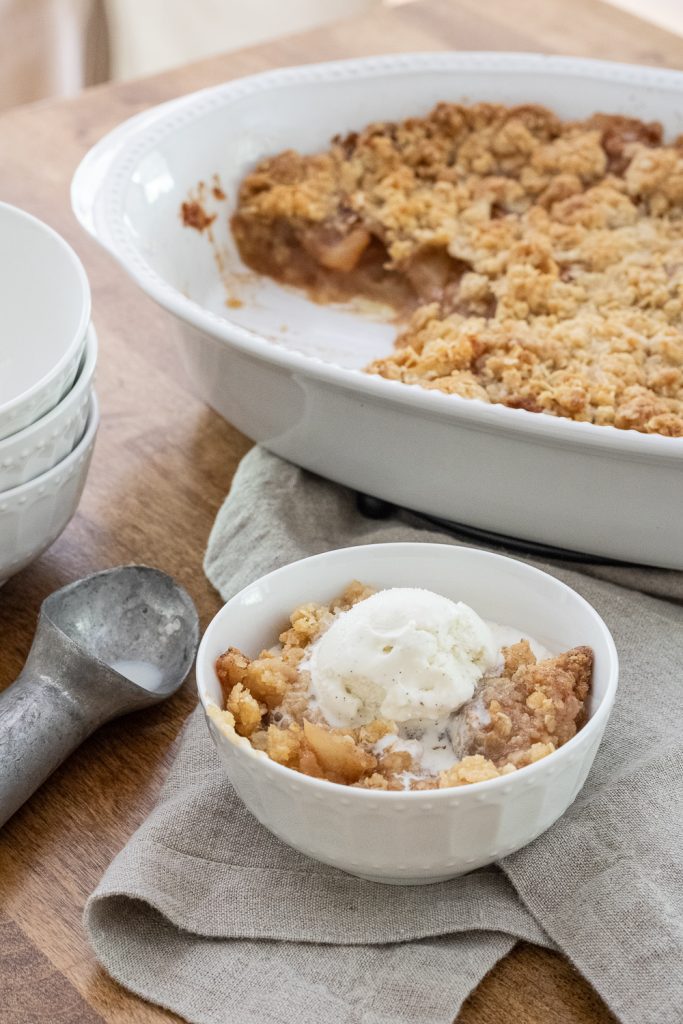 This old fashioned apple crumble is a classic dessert and for a good reason. Its tart apples with sweet oats and brown sugar crumble topping is bound to please any crowd. I know you'll love this recipe as much as I do! 
Apple crumble is one of those fall desserts that I look forward to each year and never seem to get tired of. Today, I'm pleased to share with you a good friend of mine, Amanda Marie's, old fashioned apple crumble recipe!
Amanda has her own blog, SincerelyMarieDesigns, and she creates some of the best recipes ever including the apple crumble.
So apple fans, here is your next recipe to conquer!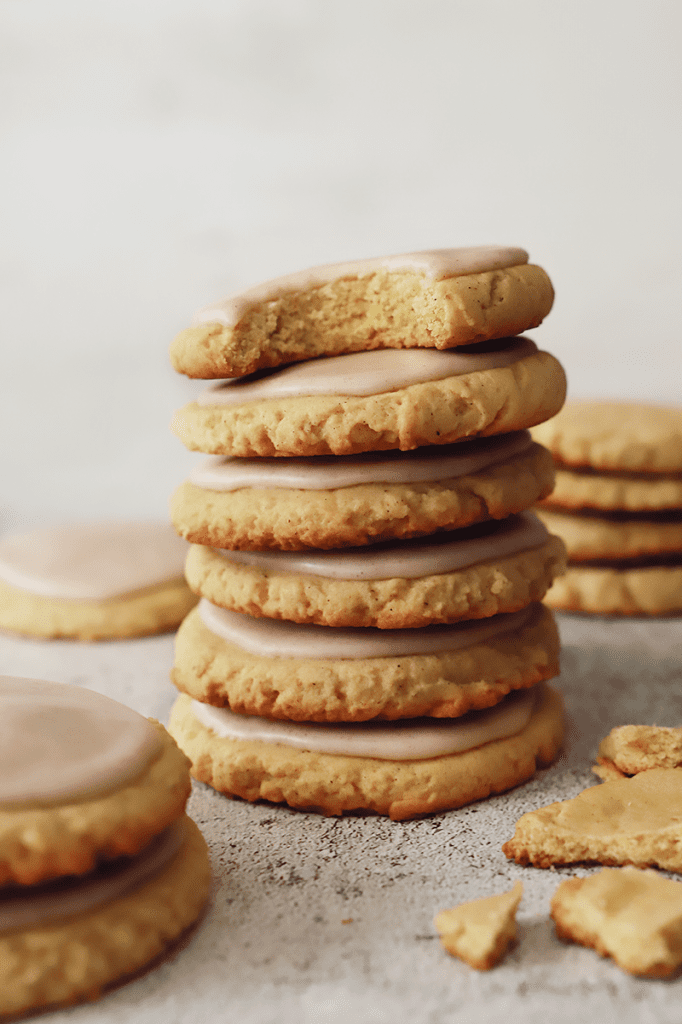 Pumpkin spice and everything nice, right? To honor that saying, here are some soft pumpkin spice cookies from my dear friend, Norma, from PaintMePink!
These are the type of cookies you want to make! The soft chew on the first bite, along with the sweet glaze, will make you fall in love with this recipe.
So since it's Fall, I say it's about time you make these cookies!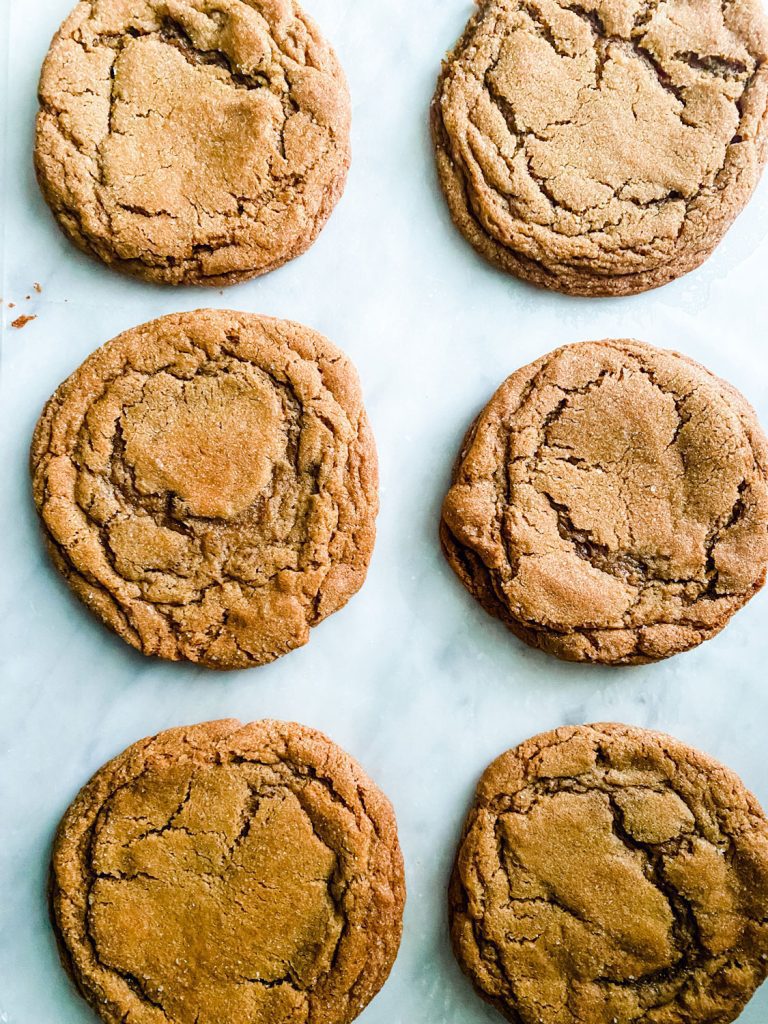 Okay, here is the recipe that is perfect for this season. These chewy molasses cookies are from my good friend, Annie, from MostLovelyThings.
When I tell you, these cookies are perfect for Fall! You can taste cinnamon, ginger, and pure sugar, sounds about right to me!
But seriously, these cookies will become a family favorite!
---
Trending Over On The Blog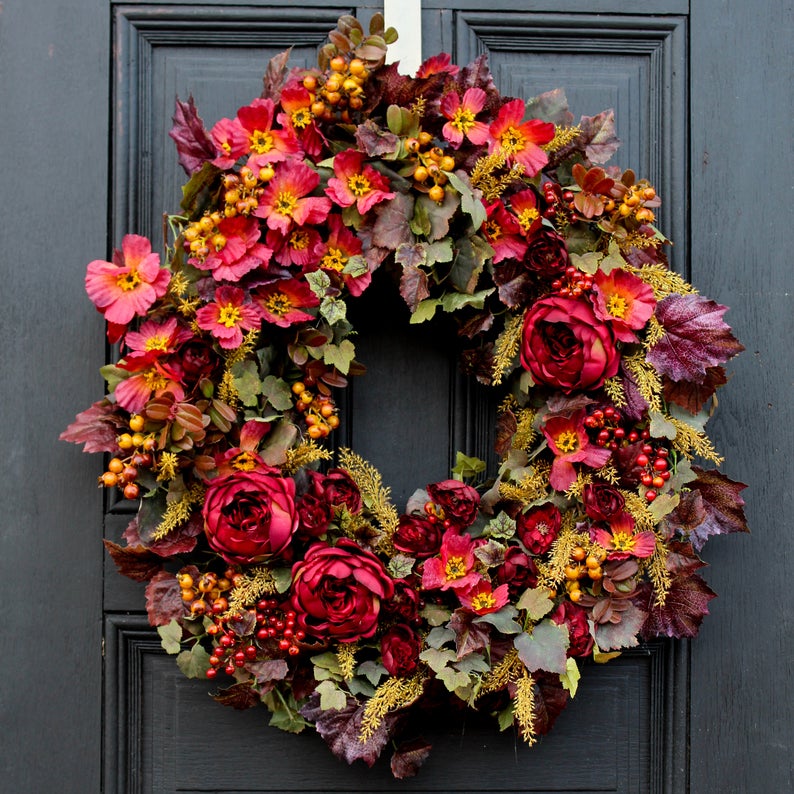 19 Beautiful Fall Wreaths For Your Front Door
Embrace the new season but with these beautiful Fall wreaths for your front door!
This collection of wreaths you will not find in most craft stores. I've hand-picked a few that are handmade by several small business owners over on Etsy. I appreciate their artistry and craftsmanship, and I hope you do too. 
With these wreaths, you will create a warm and welcoming look to your home no one else on the block will have, so check out this collection!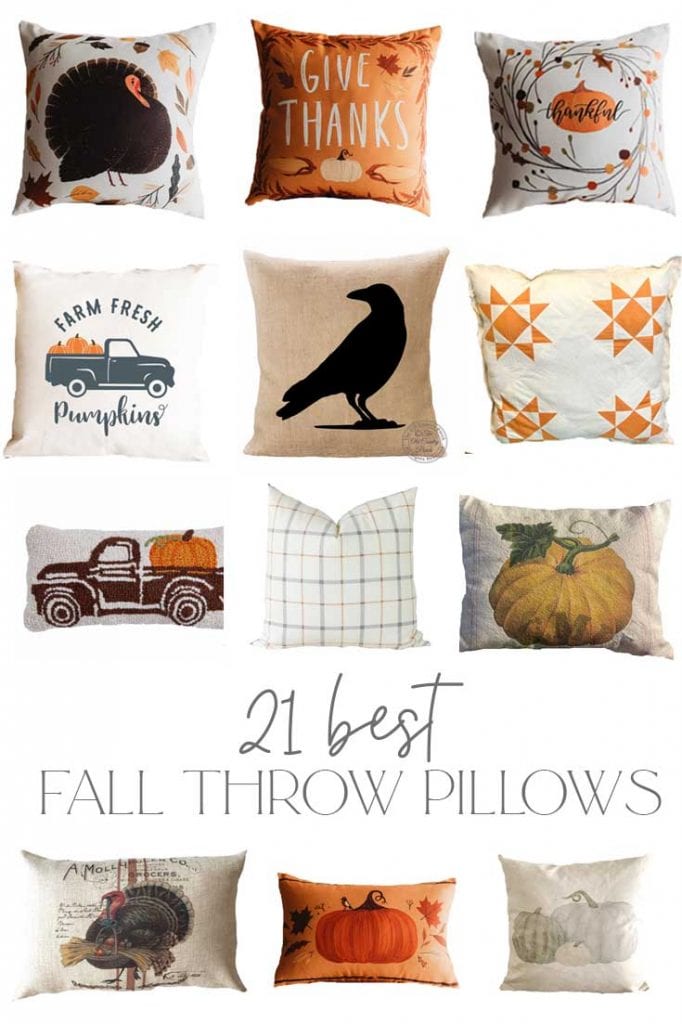 If you want an easy way to introduce some fall decor to your home, then you'll love my Favorite Fall Throw Pillows!
I have found some pretty fall quilt pillows as well as French flour sack designs. There is a variety to choose from, so hop on over to this big roundup of fall decor.
In the last couple of weeks, I have had fall decor on my mind. And this obsession has morphed into shopping for fall wreaths, pillows, banners, and pumpkins.
It only made sense to share the cute fall pillows that I found online! So have fun picking out the perfect pillow as cozy fall home decor!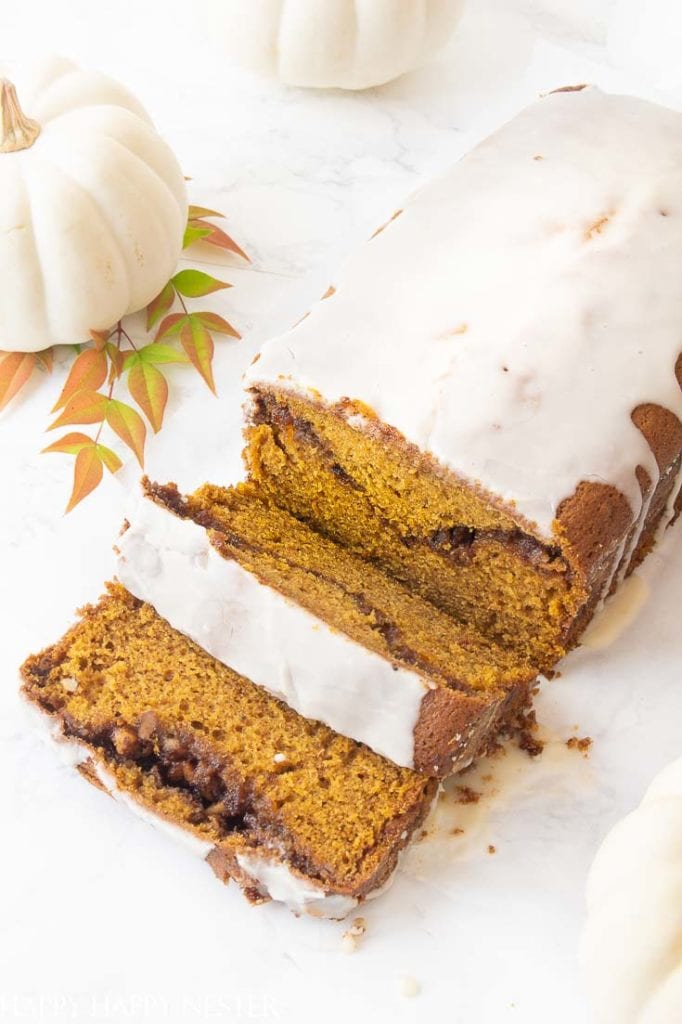 Well, I was experimenting in the kitchen the other day and was inspired to create a pumpkin bread with a cinnamon swirl in the middle.
And guess what? This pumpkin bread is probably the best I have ever tasted.
I love anything pumpkin and even talking about it makes me crave this yummy moist pumpkin bread recipe.
So come on, less talking and more baking! Check out my moist pumpkin bread over on the blog today!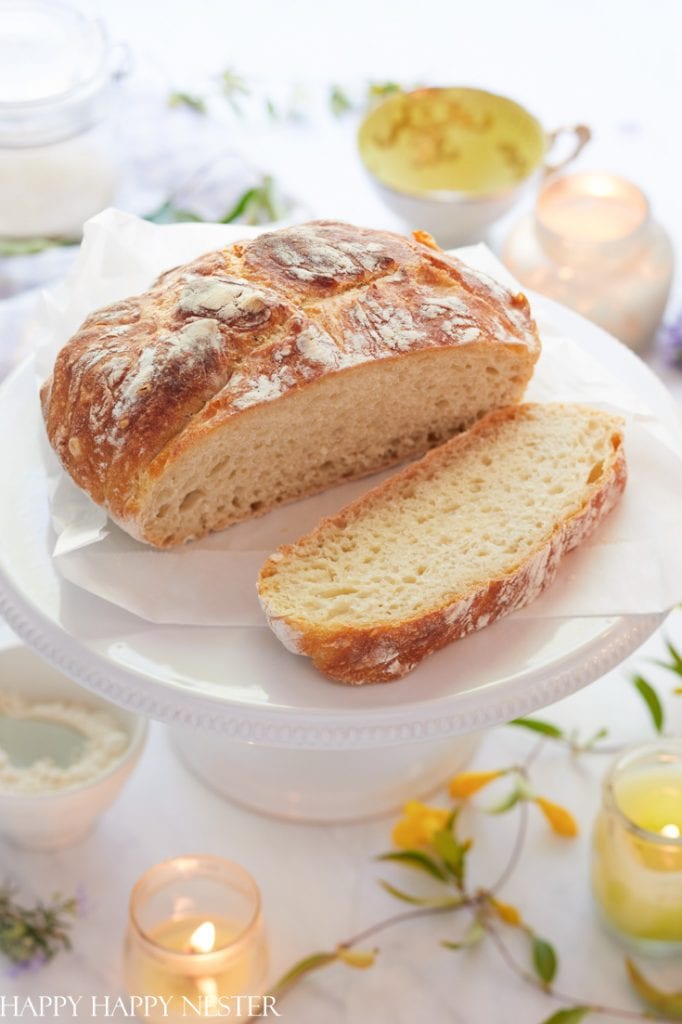 New York Times No Knead Bread Recipe
I am obsessed with making bread. There are so many bread recipes that I would love to share, but today, we will focus on the New York Times No-Knead Bread recipe.
This is a no knead bread, and that saves you time and hassle. So this recipe is a win-win!
Check out this delicious bread recipe to start making scrumptious sandwiches, garlic bread and more!
---
This Week's Tip – Trader Joe's Israeli Couscous Recipe
Israeli Couscous Recipe
Have you had this coucous?
The coucous is bigger than the popular pearls and I love recipe that is on the back of the box. I usually don't have shallots on hand so I saute chopped onions. And instead of raisins, I chop up dried cranberries. One of these days, I will cook some yams or butternut squash and add them to this recipe.
If you are looking for a delicious fall side dish, then this one fits the bill.
If you don't have Trader Joe's near you, here is a link to have it delivered to your house.
---
My Latest Obsession – Pumpkin Mugs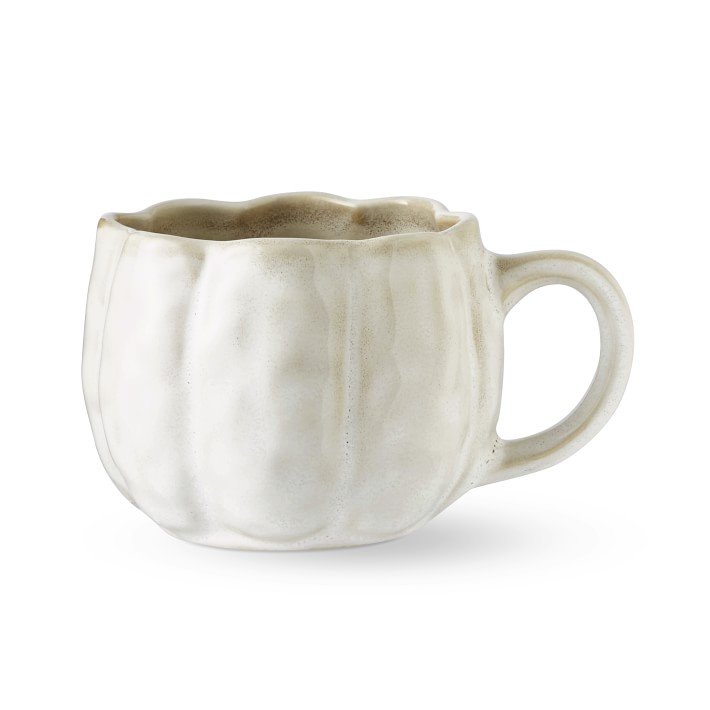 Cute Pumpkin Mugs
Shaped like a harvest pumpkin, this charming mug is cast from durable stoneware and finished with a pristine white glaze. The textured mug has a slightly uneven rim and variations for organic appeal!
I've been searching for a mug like this for a while now. So I was really happy to find one that is adorable and affordable!
---
Hello, sweet friends! I hope you're having a great Saturday so far. Thanks for sticking around to see some of everything fall-styled pieces! I hope this new month brings happiness and lots and lots of pumpkins!
Have a great weekend, and stay tuned for more recipes, crafts, decor, and more!
Cheers,

Catch up on Saturday Chitchats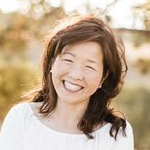 Latest posts by Janine Waite
(see all)