Here is a collection of Easy Homemade Dessert Recipes! These sweets will help inspire you to create delicious baked goods that will bring warmth and coziness to your home during the Fall. I also include DIY fall decor, my favorites, what's trending on the blog, and lots more!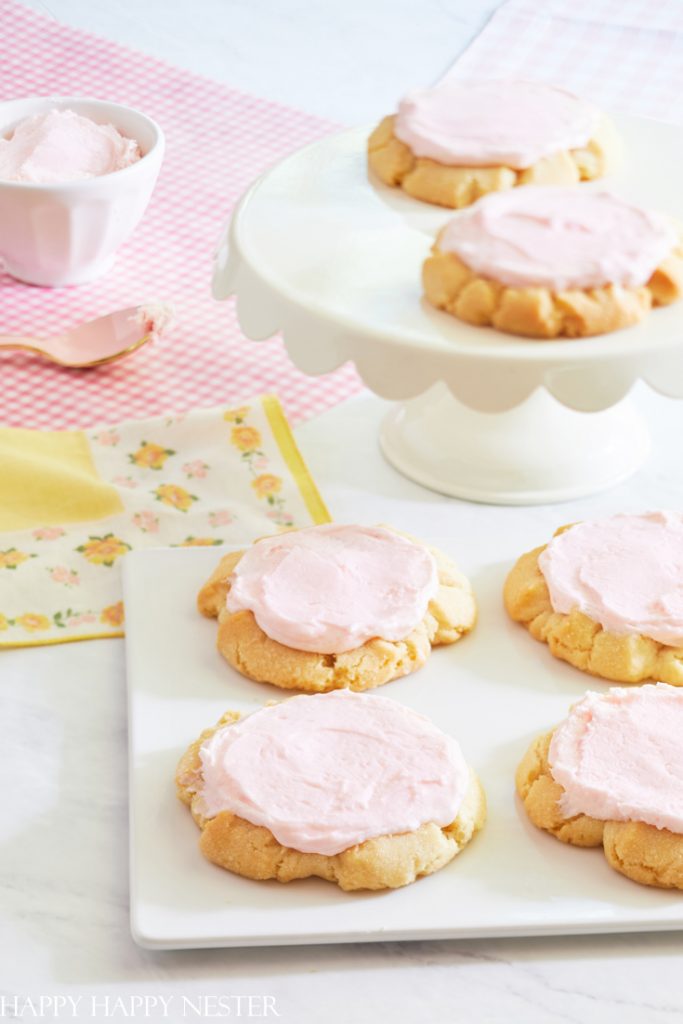 This Fall, it's all about baking new treats and old sweets, whether it's bringing out your family recipe books or trying a new recipe from a friend.
Fill your home with fantastic baking smells and give your taste buds the ride of their life with these mouthwatering desserts.
So for all those bakers out there, you're definitely in the right place. Scroll down for easy homemade dessert recipes and more!
*This post contains affiliate links
Saturday Chitchat with Janine – Volume 33
Yay for the weekend!
Can Fall come any sooner? I am ready for cold weather, falling leaves, and pumpkins, please.
When this time of year happens, I am in the kitchen 24/7. I'm baking new recipes and creating fresh dinners to share with my family. That's what Fall is all about for me, family.
Giving thanks with a grateful heart and a new dessert to share with loved ones is what I do. I love creating and sharing my inspirations and ideas with you all.
By saying that, here are my easy homemade dessert recipes that will make you wonder why you didn't start baking earlier. There is always something to be grateful for, and in this case, it's delicious desserts!
Have a wonderful Saturday!
A Personal Note from Janine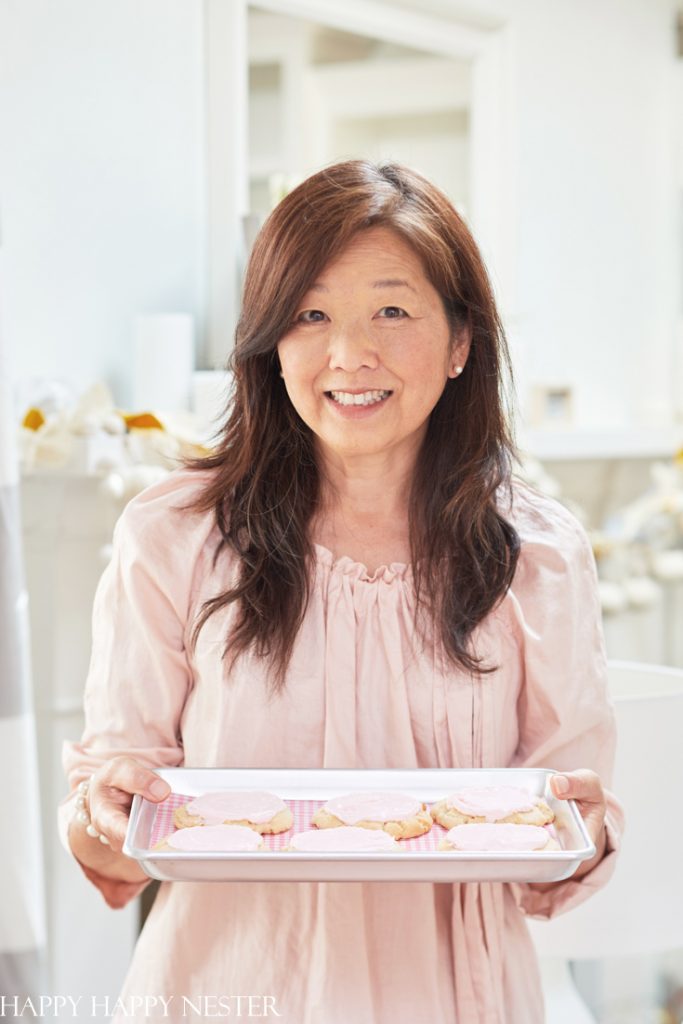 My favorite desserts are cookies and cakes.
Over the summer, my daughter introduced me to the Crumbl cookies.
Have you heard of this brand of cookies? They originated in Logan Utah and now have stores nationwide. When we were vacationing in Montana, we spied a store in the town of Missoula.
If you aren't familiar with Crumbl, they make a wide range of sugar cookies.
On my first visit to our local store, I was excited to see all the yummy cookies. You can't believe how happy I was to see that cookies are popular again.
So Crumbl changes out their daily cookie selection, so each day is a surprise lineup. They carry chocolate cookies with luscious chocolate frosting, a birthday cake cookie with lots of colorful sprinkles, and many more varieties.
But, my favorite is their classic sugar cookie, and I love the almond flavoring. So, I got busy in the kitchen and came up with my version.
And I must say it tastes pretty close to theirs, and maybe mine is somewhat better.
Now my mind is happily spinning with new cookie combinations. I feel like the sky's the limit. Oh, the cookies I can create for the holidays.
Cheers,

This Week's Inspiration -Easy Homemade Desserts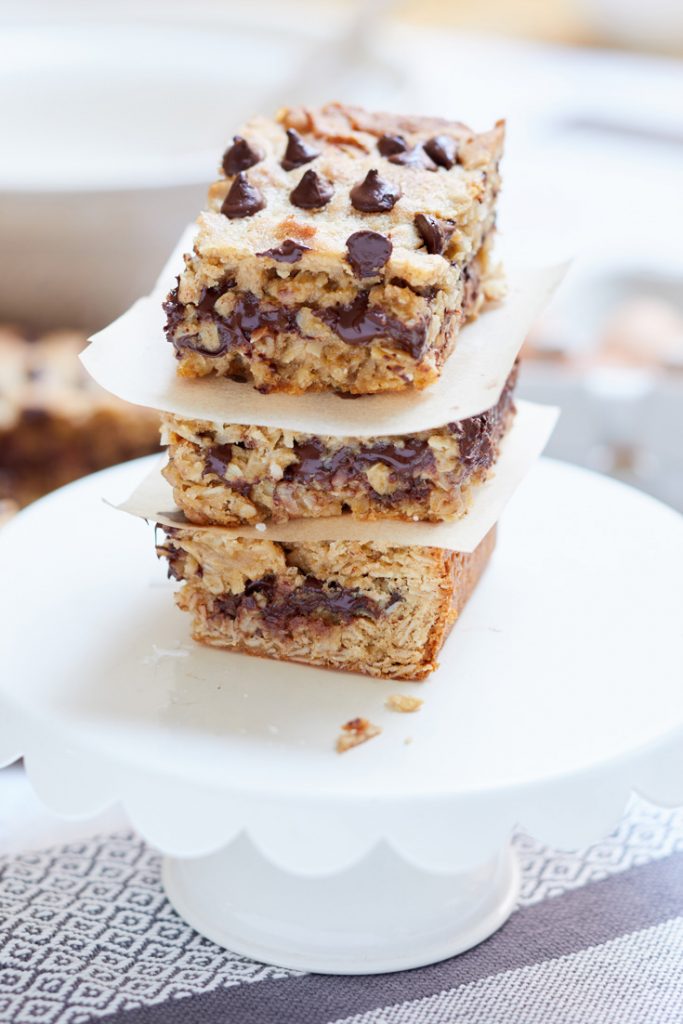 This fudgy oatmeal bars recipe is so delicious and simple to make, and your taste buds will be thanking you later.
The chocolate center is in between yummy oatmeal along with a layer of cookie dough.
The overall combination of a dark chocolate layer and oatmeal with shredded coconut is perfect!
Make this layered cookie bar in a baking dish and then cut them after they cooled down to enjoy a bar (or two) with friends and family!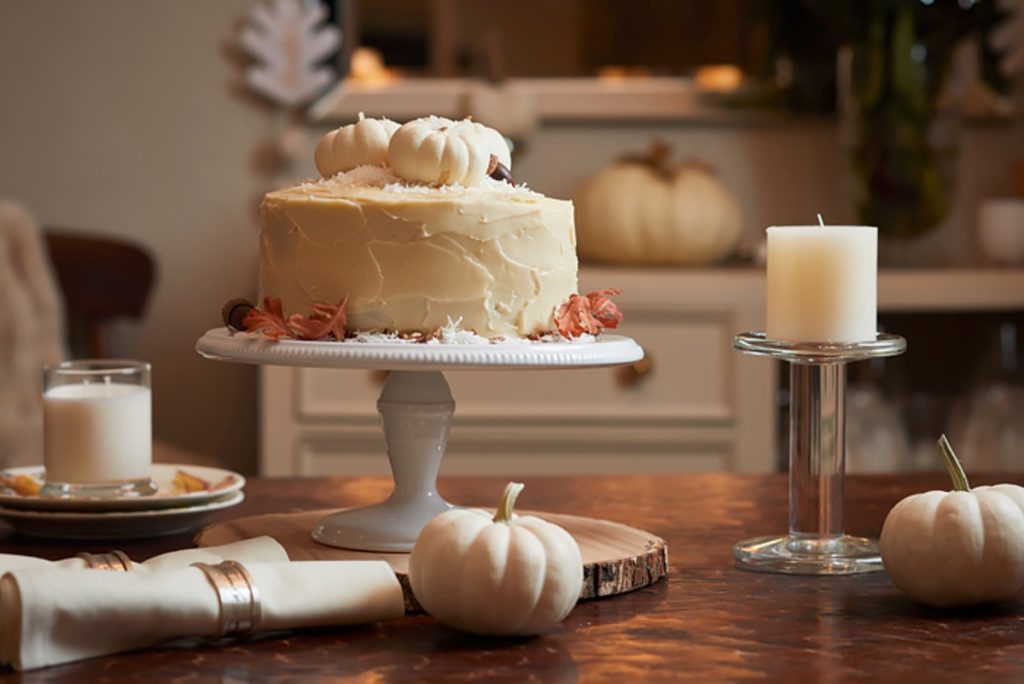 Italian Cream Cake with a Twist of Pumpkin
This Italian cream cake is full of pumpkin kisses and harvest wishes, along with a pumpkin cream cheese frosting that makes this a winning combination!
This dessert is perfect for the holidays or any occasion and is one of my family's favorite easy, homemade dessert recipes!
There is nothing as yummy as a cake. It is my favorite dessert to bake, and it's like a project with the sweetest results. So for all those cake fans, check out this sweet treat!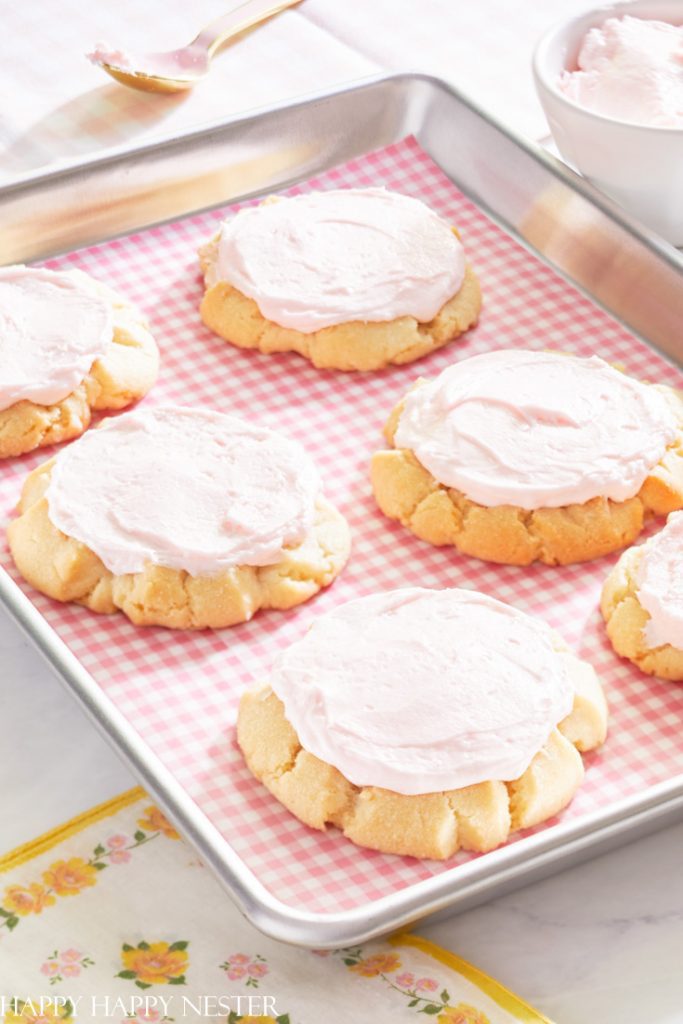 Crumbl Sugar Cookie Recipe (Copycat)
Do you love sugar cookies? This copycat version of the Crumbl Classic Sugar Cookie recipe is delicious. I recently became addicted to the original and decided to create my own.
This yummy cookie doesn't contain vanilla extract but rather almond extract. It has a fresh and surprising taste, and the pink frosting also has a hint of almond!
I love my mom's almond cookie recipe, and I had no idea there was room for improvement. But, once I frosted her cookie with some delicious almond cream frosting, my heart skipped a beat.
It is a fabulous cookie that will instantly become a favorite family cookie, so come on to the blog and check it out!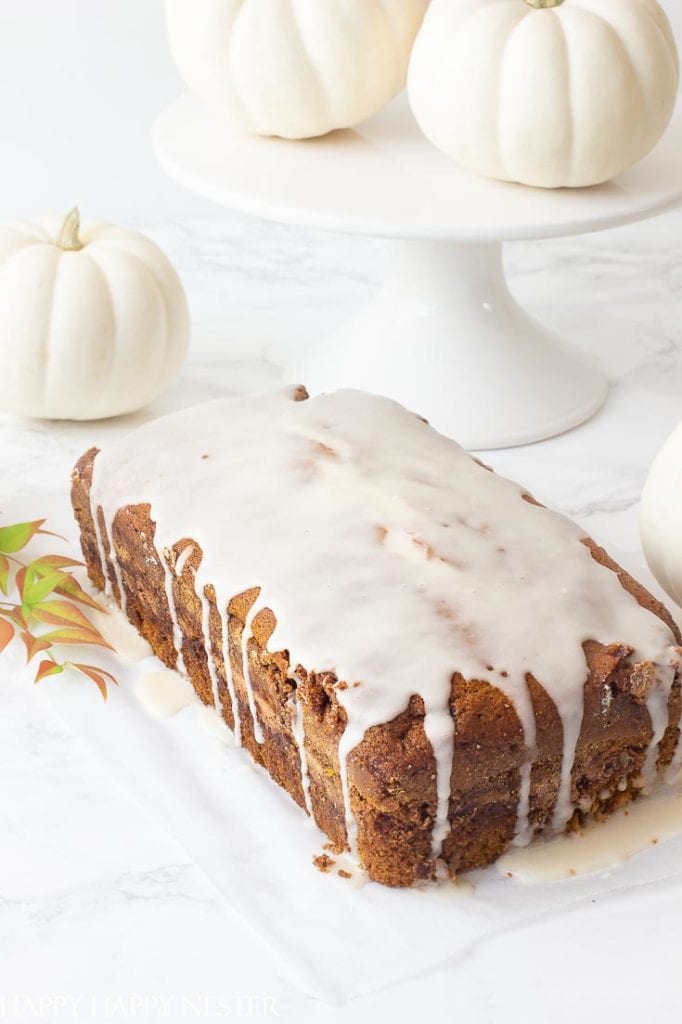 I was experimenting in the kitchen the other day and was inspired to create a pumpkin bread with a cinnamon swirl in the middle. Can I say this version is crazy yummy?! It will cure your cravings.
Calling all pumpkin lovers, are you ready for one of my go-to easy, homemade dessert recipes? Ok, brace yourself.
I love anything pumpkin and even talking about it makes me crave this yummy moist pumpkin bread recipe.
So when the leaves start to fall and the air gets colder, whip out this recipe to fill your home with warmth and welcome.
Or start now. I think now is better.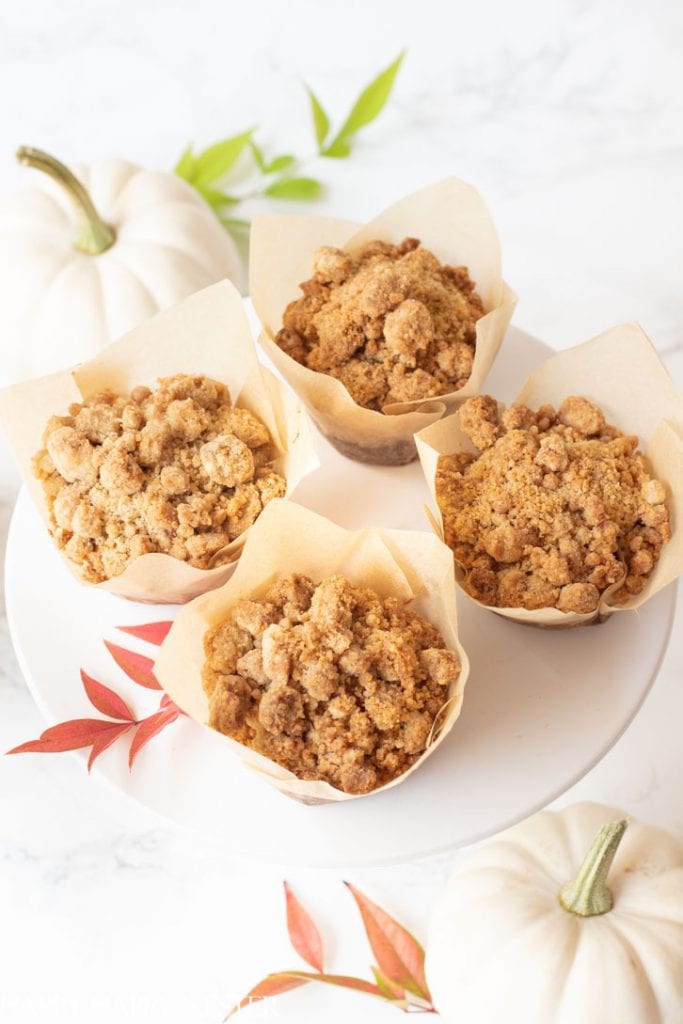 These pumpkin muffins with my secret crumb topping are like the easy homemade dessert recipes you'd find in a fancy pastry shop.
The crumb topping is something that I have always wanted to recreate, and now I am thrilled to say this recipe is a success!
I love to bake, and I also love a challenge. And like I said, I've always wanted to create a muffin with a mile-high crumble.
So, finally, I have the best crumble. So for all of those pumpkin people who adore pumpkin everything, check out this recipe, and cheers to Fall!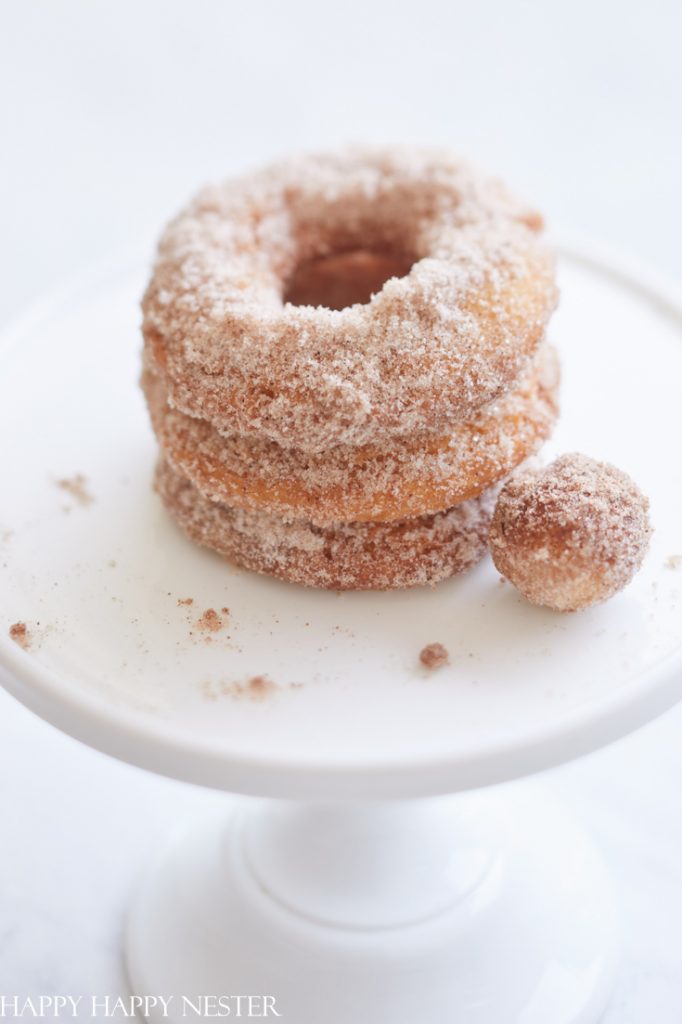 With fall coming up, you might need some new desserts. Well, I have the perfect recipe for you. It's one of those easy homemade dessert recipes that you crave all the time.
This Buttermilk Doughnuts Recipe is a simple recipe that makes a crispy, fluffy doughnut.
This is my mother-in-law's classic doughnut recipe. She has made it for years and taught and shared it with many of her friends. Well, she recently shared it with me, and I'm so excited to share it with you!
This recipe is sugary, sweet, crispy with a bit of hint of a secret ingredient. Check out this fantastic recipe!
---
This Week's – Boutique of the Week (Front Porch Fall Decor)
*The following post contains affiliate links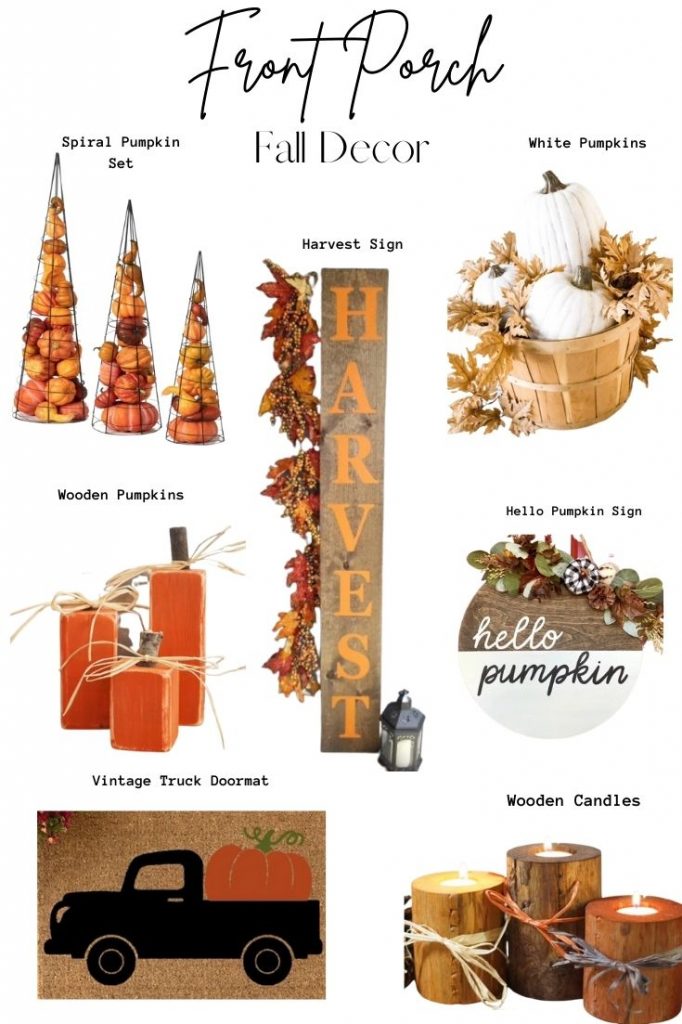 Time to spice up your home with some front porch fall decor! From rustic farmhouse pieces to traditional Halloween vibes, there is something here for everyone!
When it comes to decorating your front porch, you want to wow your neighbors and have the best porch on the street!
With this front porch fall decor collection, your home will transform from a sweet summer look to a style full of ghosts & goblins, spooks galore, scary witches at your door. Jack-o-lanterns are smiling bright, wishing you a haunting night.
---
My Favorite Things – Cookbooks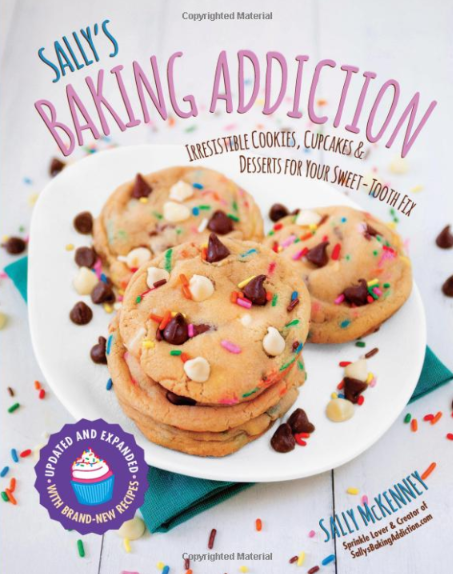 Sally's Baking Addiction Cookbook
It's no secret that Sally McKenney loves to bake.
Her popular blog, Sally's Baking Addiction, has become a trusted source for fellow dessert lovers who are also eager to bake from scratch.
Sally's famous recipes include award-winning Salted Caramel Dark Chocolate Cookies, No-Bake Peanut Butter Banana Pie, delectable Dark Chocolate Butterscotch Cupcakes, and yummy Marshmallow Swirl S'mores Fudge.
This cookbook of hers is perfect and will make you wonder why you didn't start baking earlier.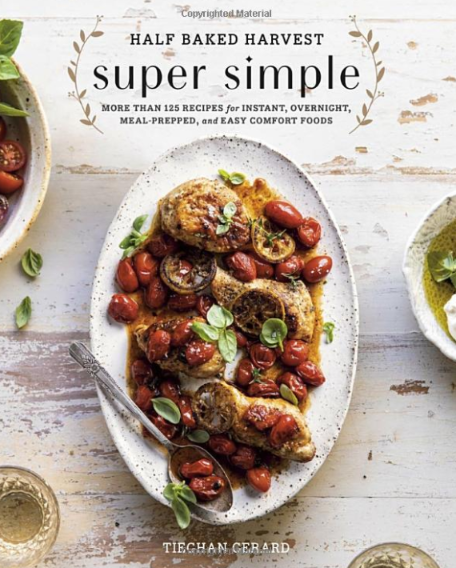 Here's what you need to know. Within this cookbook, Tieghan is sharing some of her favorite recipes. They are flavorful, colorful, and straightforward, and some of them are healthy . . . and some have a good amount of cheese. It's all about balance.
She has organized the book by types of meals and popular main ingredients: breakfast, appetizers and sides, salad and soup, pizza and pasta, vegetarian, poultry and pork, meat, seafood, and last but certainly and not least, desserts.
So, all your primary and most loved food groups, right?
While these recipes are straightforward enough for everyday cooking, they do not fall exclusively into the ten-ingredients-or-fewer and made-in-under-thirty-minutes categories—though there are plenty of both!
Check out Tieghan's Half Baked Harvest Cookbook today and get cooking in the kitchen!
---
Dessert Recipes From My Friends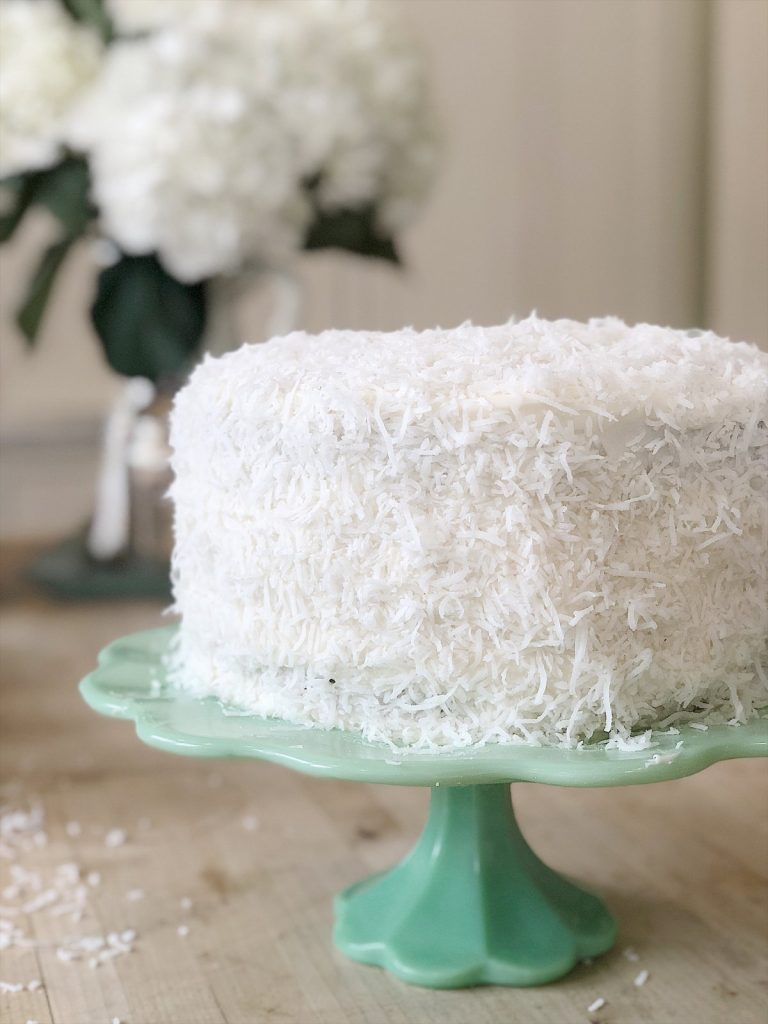 I love to cook, and so does my good friend, Leslie, from My100YearOldHome. She loves to bake so much that she created one of the best coconut cakes I have ever had.
This is my favorite easy homemade dessert recipe because the coconut cake is moist and delicious and uses fresh coconut!
I absolutely love coconut, and this cake is the perfect dessert for coconut lovers. 
So without further to do, cake fans, check out this recipe and get ready to have your taste buds blown away!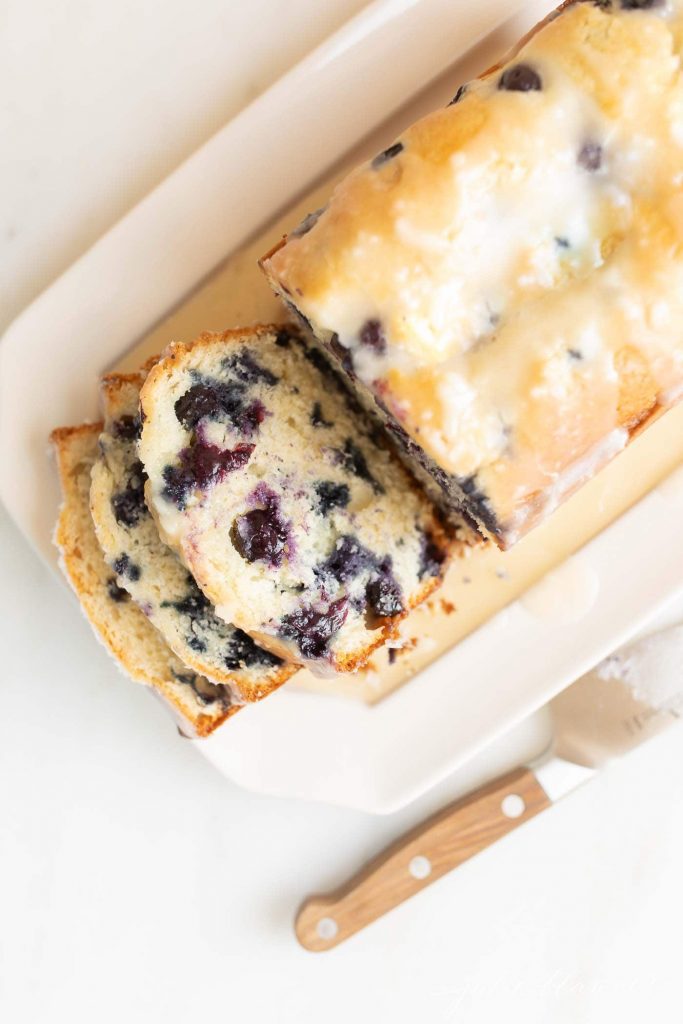 Blueberry Bread is a quick bread made in just five minutes without yeast! You'll love this easy blueberry bread recipe from Julie Blanner.
To add more yumminess, make it into a Blueberry Loaf Cake by drenching it in the glaze!
It doesn't matter the occasion, this dessert is perfect any day, any time, anywhere!
Blueberry fans, are you ready? Check out Julie's recipe today!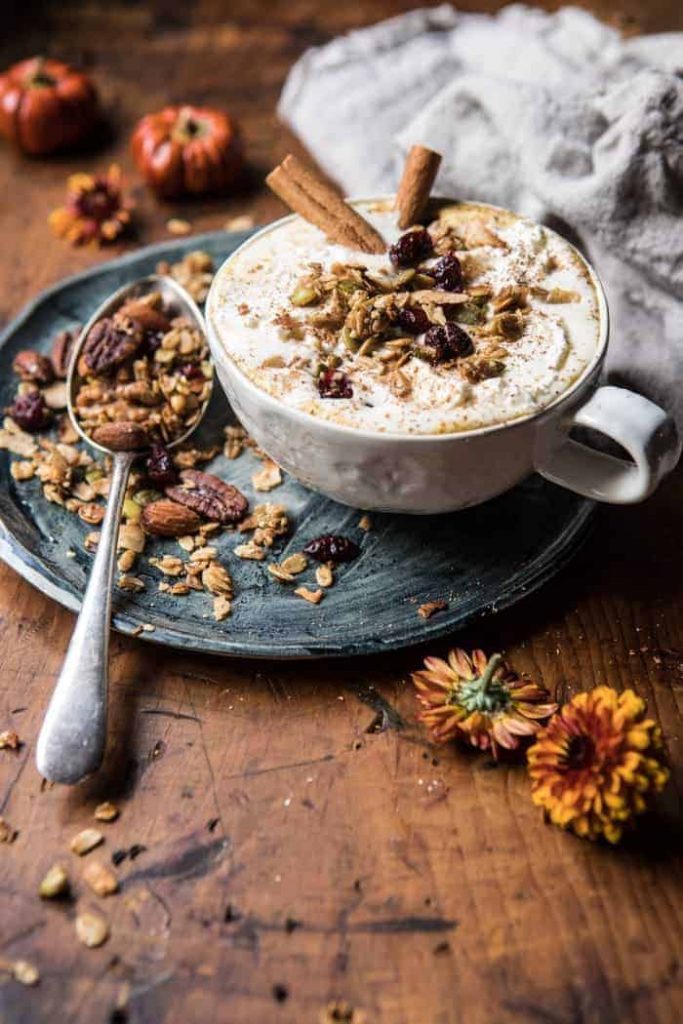 Pumpkin Spice Oatmeal Latte Recipe
Fall recipes are my favorite, and this recipe is my number 1. This pumpkin spice oatmeal latte is from Tieghan, from Half Baked Harvest, and oh my! It's amazing!
It's one of those easy, homemade dessert recipes to die for. It's packed with spice, sweetness, saltiness, and 100% deliciousness!
To be honest, let's pumpkin spice things up a bit and check out this recipe to start baking today!
---
Trending Over On The Blog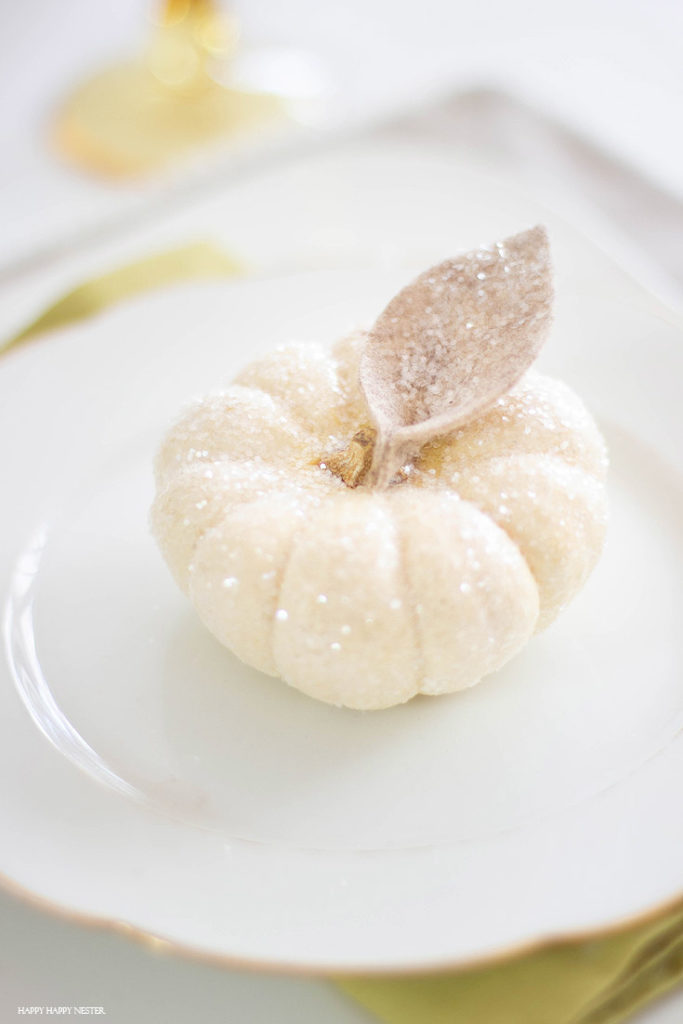 How to make glitter pumpkins is surprisingly easy. Like most of my craft projects, you'll enjoy creating these cute pumpkins!
And I promise that this project will only take you a couple of minutes to make. Soon you will be obsessed with these fun glittery pumpkins, and they will take over your home.
Once you know how to make these glitter pumpkins, you'll find many ways to decorate with them. Their sparkly appearance makes them feel so magical as fall decor!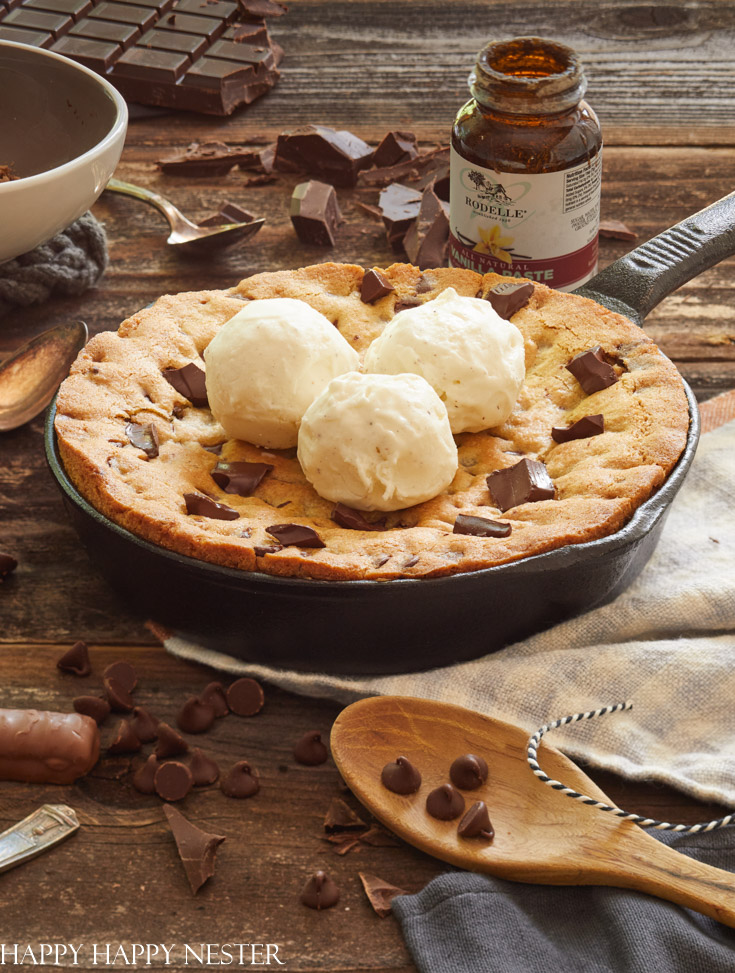 Chocolate Chip Skillet Cookie Recipe
This delicious Chocolate Chip Skillet Cookie is a fabulous treat any time of the year. It's our family's comfort food when it comes to desserts, and lately, it's been one of our go-to summer dessert recipes!
If you're a fan of cookies, brownies, or everything chocolate, check this recipe out! Trust me, and your taste buds will thank you later!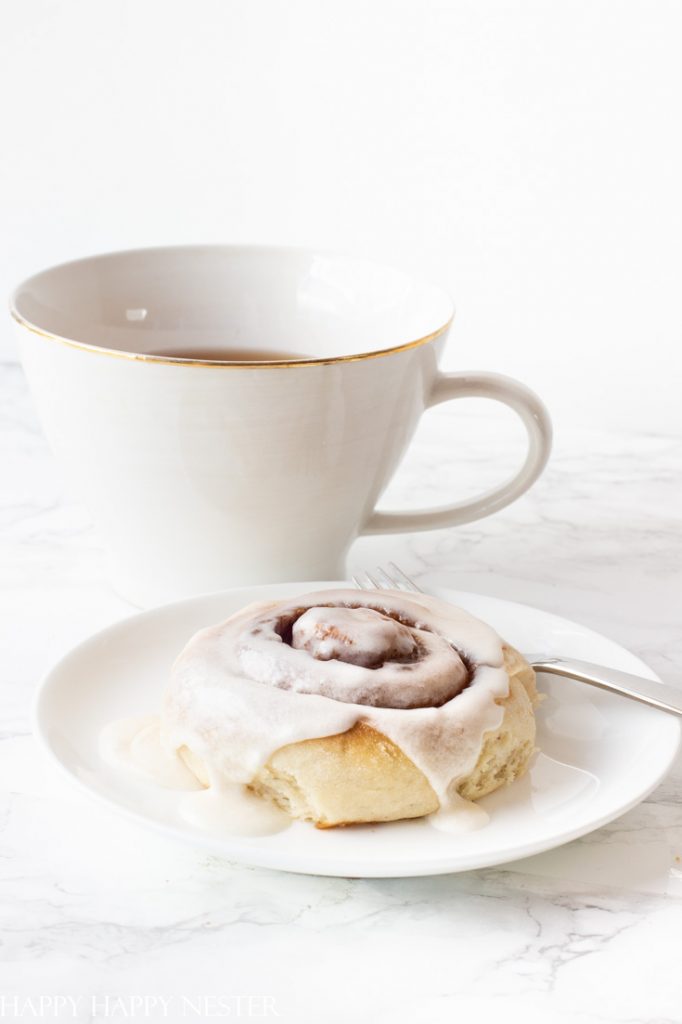 Homemade Cinnamon Rolls – From Scratch
Here are some homemade cinnamon rolls that are light and delicious and perfect for any breakfast.
During the Fall, baking warm treats is a hobby of mine. Not only does it fill your home with cinnamon and pumpkin scents, but it also creates such a cozy feeling.
Right now, I'm craving a few warm homemade cinnamon rolls to have alongside my coffee.
So to cure those cravings of yours, check out this recipe!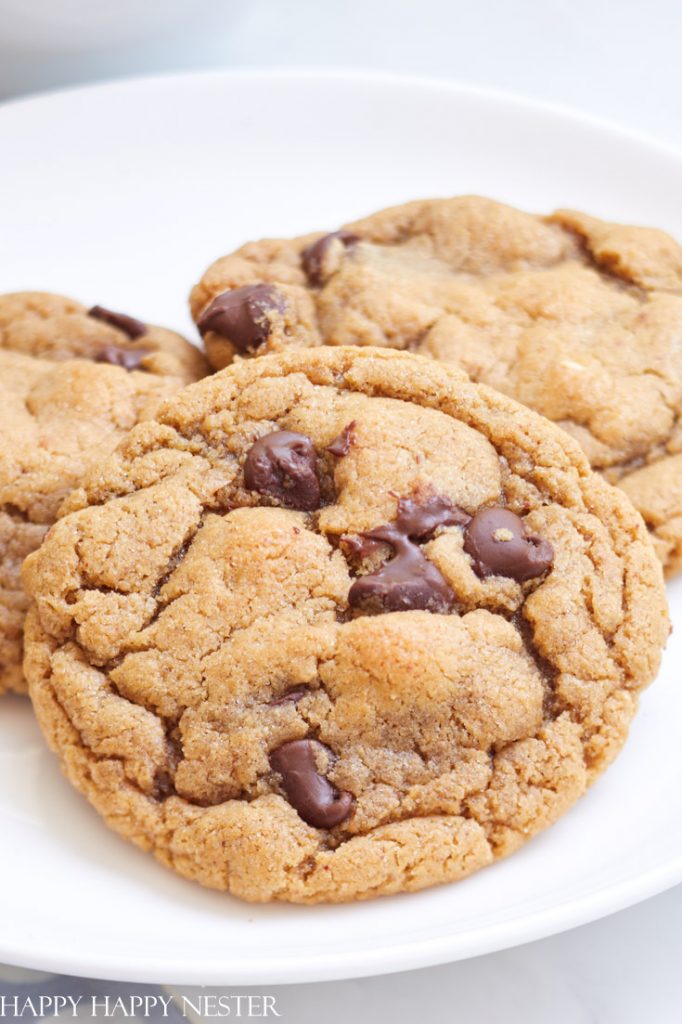 Gluten-Free Peanut Butter Chocolate Chip Cookies
This recipe is the best Gluten-Free Peanut Butter Chocolate Chip Cookie. In addition, this is the best recipe since it only has four ingredients!
This cookie contains no wheat flour at all, which is a perfect gluten-free dessert. Instead, it's a chewy and soft chocolate chip cookie that is simple to make.
I always love a gluten-free cookie recipe, and this one is among my favorite easy homemade dessert recipes!
Too good to be true? Check out the recipe and find out for yourself!
---
This Week's Tip -Chemicals in our Baking Flour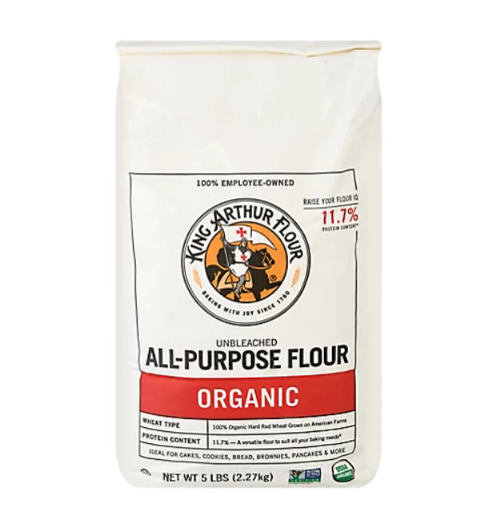 So, I'm going out on a limb on this subject about flour and Bromate.
Maybe you haven't a clue about this chemical added to our flour, or perhaps you already know.
Well, when I looked into gluten-free flour a couple of years ago, my research unearthed this topic of Bromate.
Here's the rough definition of Bromate. It improves flour dough strength and spring and also enhances the rise of baked goods. You would think this is a good thing, but a 1982 study showed that it causes cancer in rats.
In 1991 the FDA encouraged us not to use products with Bromate. But they haven't banned it like other European countries.
Ok, you're probably wondering which flours are safe. Well, King Arthur has it on their packaging that their flour is Bromate free, and also, Bob's Red Mill doesn't contain Bromate.
I use both brands, and I don't see a difference in the rise of my baked goods.
I hope this baking tip helps in creating healthy treats for your family.
---
My Latest Obsession – Cute Cookie Cutter for Fall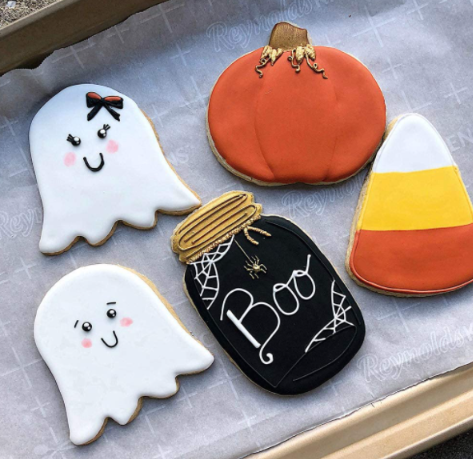 As friendly as Casper, this Cute Ghost shape will delight party goers at Halloween.
As you probably know, I love baking, especially during the Fall, and purchasing new cookie cutters like these were the first on my to-do list.
These cute ghost cookie cutters will make creating easy homemade dessert recipes more fun!
---
Hello, sweet friends! I hope you're having a great Saturday so far. Thanks for joining me on this journey of baking my favorite, easy homemade dessert recipes! I hope your kitchen is starting to smell like Autumn.
Have a great weekend and stay tuned for more recipes, crafts, decor and more!
Cheers,

Catch up on Saturday Chitchats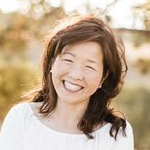 Latest posts by Janine Waite
(see all)