Here are some Rainy Day Recipes For Summer! This collection includes some of my favorite foods like my lemon tart puff pastry, fluffy Japanese pancakes, and more. Plus, you'll find some decor ideas like a stunning sea glass candle holder and an outdoor chandelier to style your home!
I am so excited to share with you my favorite recipes to bake during the summer because what is summer without a bit of sweetness?
I hope today's post will inspire you to create and bake in the kitchen with these rainy day recipes and more!
Saturday Chitchat with Janine – Volume 27
Welcome to this week's Saturday Chitchat!
Hello Weekend! Finally! Time to get cooking and baking in the kitchen with some of my summer recipes, favorite foods, and more.
Summer is the time to try new things, accomplish your goals, and check those boxes off your bucket list. So all those sweet summer recipes you have been holding off, this is the time to try them out!
You're in luck because I have a few recipes up my sleeve on this post that makes for the perfect summer treat!
I am so happy you're here. So, grab your cup of tea or coffee and stay awhile.
Check out these posts below full of delicious, mouthwatering recipes along with some entertaining ideas, and have a great Saturday!
A Personal Note from Janine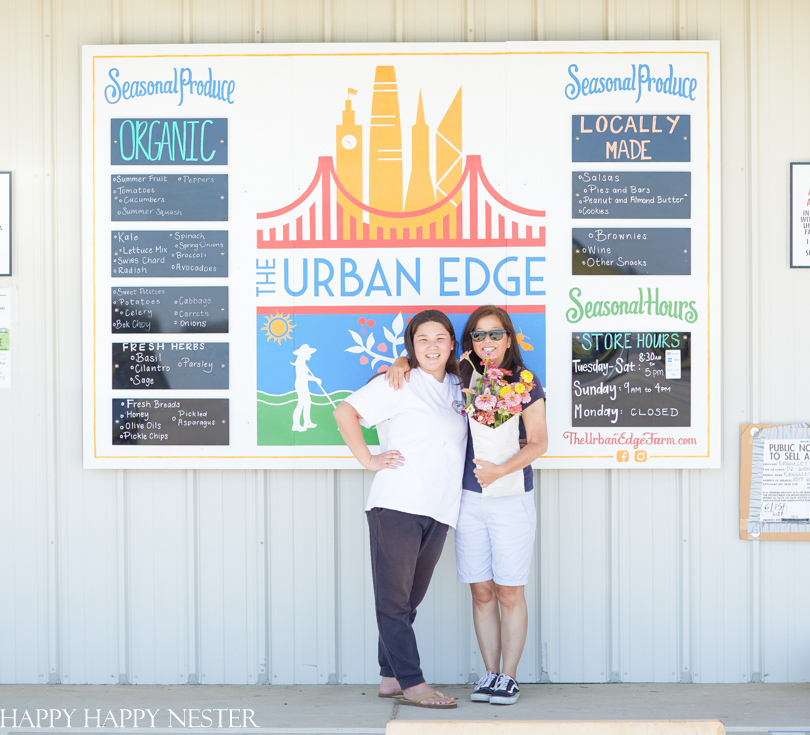 My mom loved fruit and especially farm-fresh fruit right off the tree. So she never passed up a chance to visit a local farm and pick fresh fruit.
When lived in Vermont, she would visit, and immediately she wanted to visit the apple orchards. She, my dad, and I would pick Macintosh apples until our buckets were full and we had way too many apples. She was in her element when it came to fruit since she would make a gazillion of pies, and we would freeze them.
Eventually, my husband and I made our way out to Oregon, and when she visited us, we picked peaches. Once home, we canned peach pie fillings until we were dog tired and our feet hurt from standing all day in the kitchen.
This month, my daughter and I are continuing my mom's passion for fruit. We both love picking peaches and also devouring every last juicy peach.
Well, if you can't get farm-fresh peaches, maybe visit your local farmer's market. Fresh peaches make the best cobbler!
Thanks for joining me today! Happy Saturday.

This Week's Inspiration – Rainy Day Recipes for Summer
Rotisserie Chicken for the Instant Pot
Rotisserie chicken in an Instant Pot is such an easy way to prepare chicken. Seriously. A four-pound whole chicken takes 24 minutes to pressure cook and six minutes to roast in an oven!
This post of mine is packed with instructional steps, guidelines, and answered questions to help you cook this meal from start to finish!
This recipe is a quick and easy meal to enjoy with family and friends, especially when you're out of ideas about what to prepare.
Here is my long-awaited peach cobbler recipe! It is one of my all-time favorite rainy day recipes to bake during the summer, and it will become yours too.
We are talking about the sweet taste of fresh peaches, a drizzled melted butter topping that creates the perfect crunchy buttery crust, and the cold, refreshing scoop of vanilla ice cream.
Are you drooling yet? Check out this recipe. Your taste buds will thank me later.
Here is my Hawaiian chicken recipe that has been of my favorites ever since I was younger! This recipe is a simple dish full of fun flavors and makes for a perfect meal.
So for the people who love chicken, try out this recipe for a fried chicken coated with Mochiko flour and drizzled with soy sauce ending with a crispy coating and moist meat inside.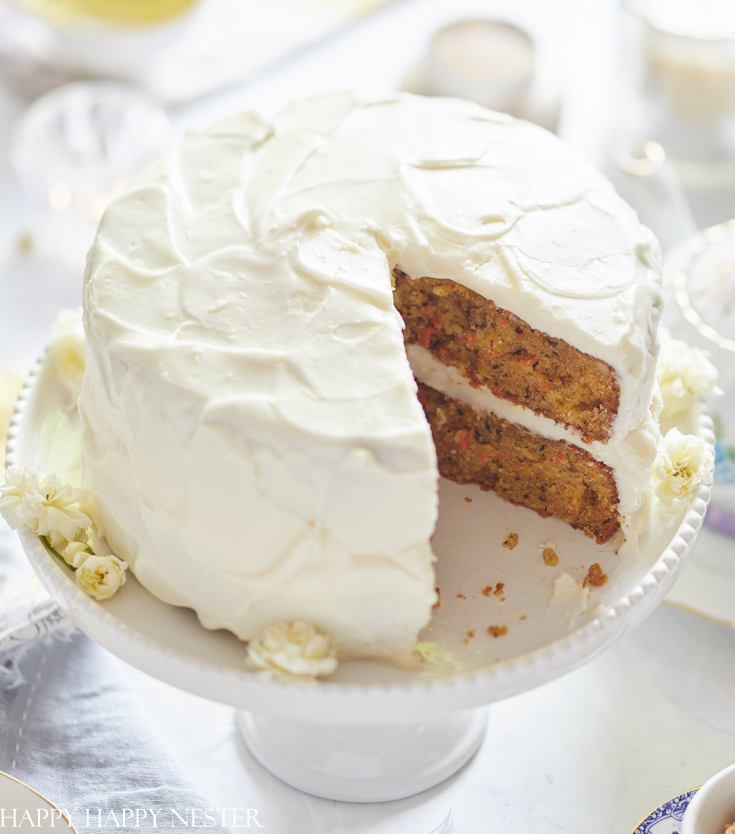 When I say, this is the BEST carrot cake. I'm not lying. Not only is this such a delicious recipe, but it's simple. Who doesn't love yummy and easy? I do, and I think you do too.
Check out this carrot cake recipe to not only have a new favorite cake but to have this recipe to share with family and friends!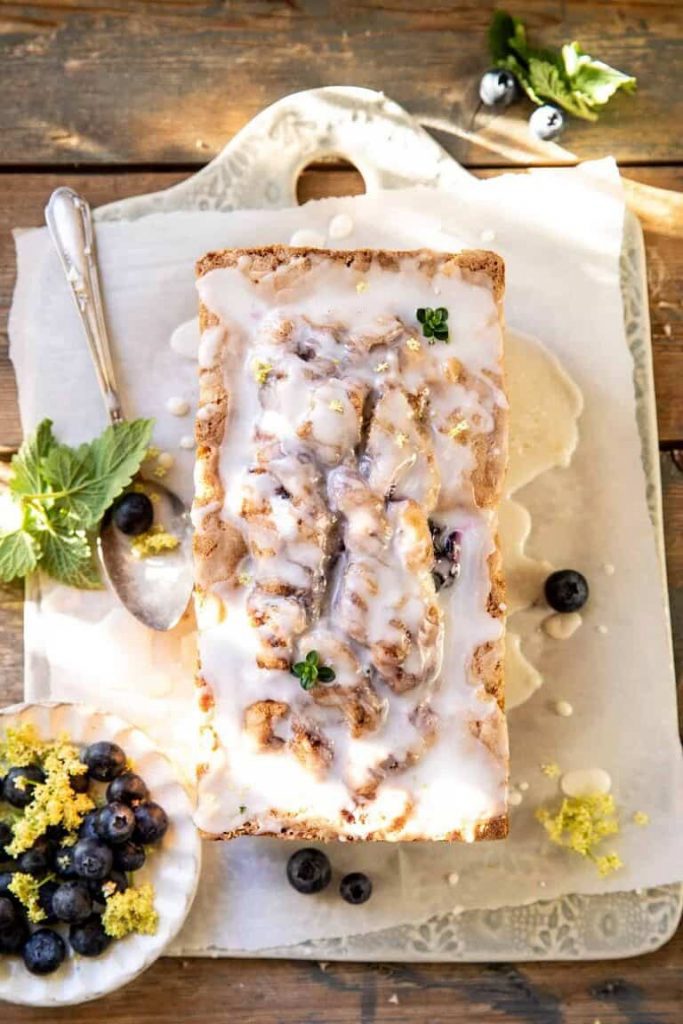 This blueberry lemon thyme cake recipe is from Half Baked Harvest, and just looking at the picture makes me want a slice.
I've always been a fan of blueberry mixed with lemon, so if you love the mix of the two as well, try out this cake to have a new favorite summer dessert!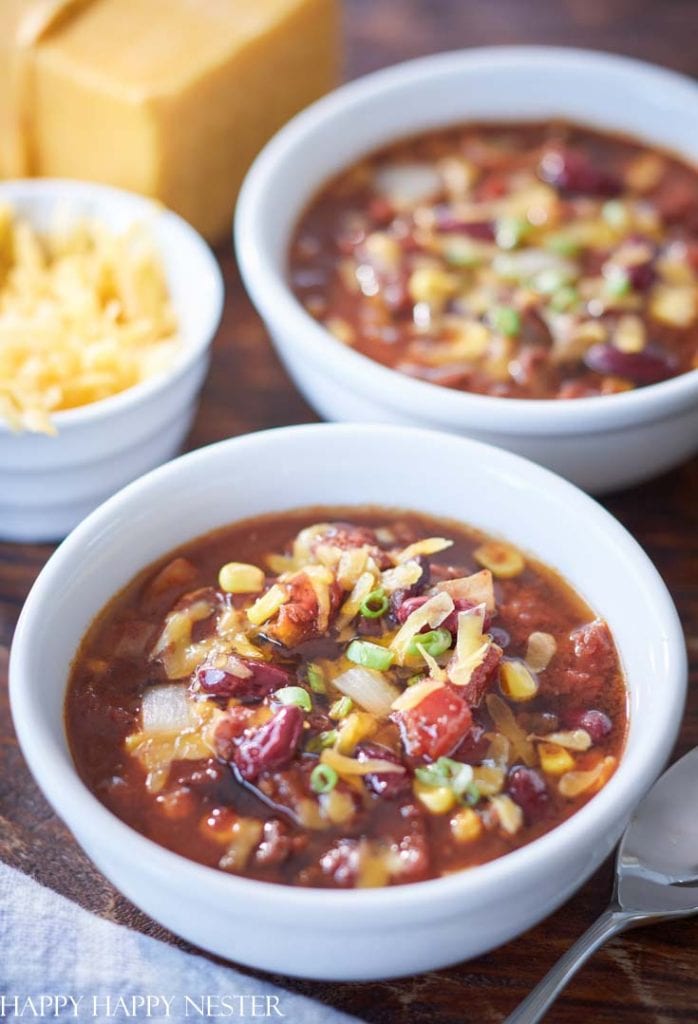 Who says you can't have chili during the summer? So even though this chili recipe is not actually "chilly" during these hot summers, it's still a wonderful meal to enjoy.
It's been one of my go-to rainy day recipes because of how simple and delicious it is and how many leftovers you'll have left.
Check out this crockpot chili recipe to find your next go-to meal to share with family and friends!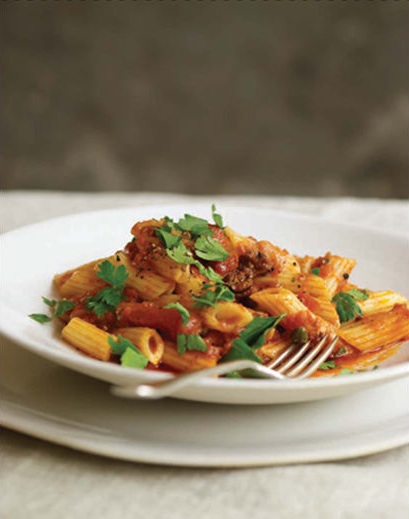 This recipe has been and might always be one of our favorite meals. It's spicy because of the anchovies, salty from the capers, and tangy from the kalamata olives. This blend is so yummy, and you'll be coming back for seconds.
It is from Gwyneth Paltrow's cookbook, My Father's Daughter: Delicious, Easy Recipes Celebrating Family & Togetherness.
Unfortunately, since this recipe is not online, you have to own a copy of the cookbook. However, you'll be happy to know my copy of this cookbook is well-loved and is a special one.
If you want simple meals for dinner, take a look at the cookbook because there are tons of recipes, whether it's desserts, snacks, or meals worth making!
---
This Week's – Boutique of the Week (Cute and Welcoming Doormats)
*The following post contains affiliate links
Spicing up my front porch decor is a must when seasons change, so here is a collection of the best coir doormats for the front door and more!
Check out this collection of coir doormats to incorporate some style on the inside and outside of your home to give it a unique look no one else on the block will have!
Regardless of your style, there is something for everyone here! So come on, stay a while and check out this post to find the perfect rug!
---
My Favorite Things – In the Kitchen

It's official; we love this ergonomic ice cream scooper. It scoops out hard ice cream like it's soft butter!
We needed a new ice cream scooper, and this one checked all my boxes when looking for a new one. You see, all our past ice cream scoopers got pitted inside in the scooper and didn't last long enough.
Luckily, this ice cream scooper is premium quality forged from solid 6061 industrial-strength aluminum. As a result, it's the ideal kitchen product for both right-handed or left-handed scoopers!
Overall, this ice cream tool is designed well while also allowing us to create the perfect scoop!
Our family can't get enough of this tasty burger seasoning mix. If you like ground turkey but find it a bit dry, make sure to try Burger Bomb. It adds moisture to the meat. And to be honest, this seasoning makes everything taste better!
We use this jar of classic seasoning every time we cook burgers.
All of those barbecue nights with friends or family cookouts, check out this seasoning and try it out on your burgers. No harm in trying something new, right?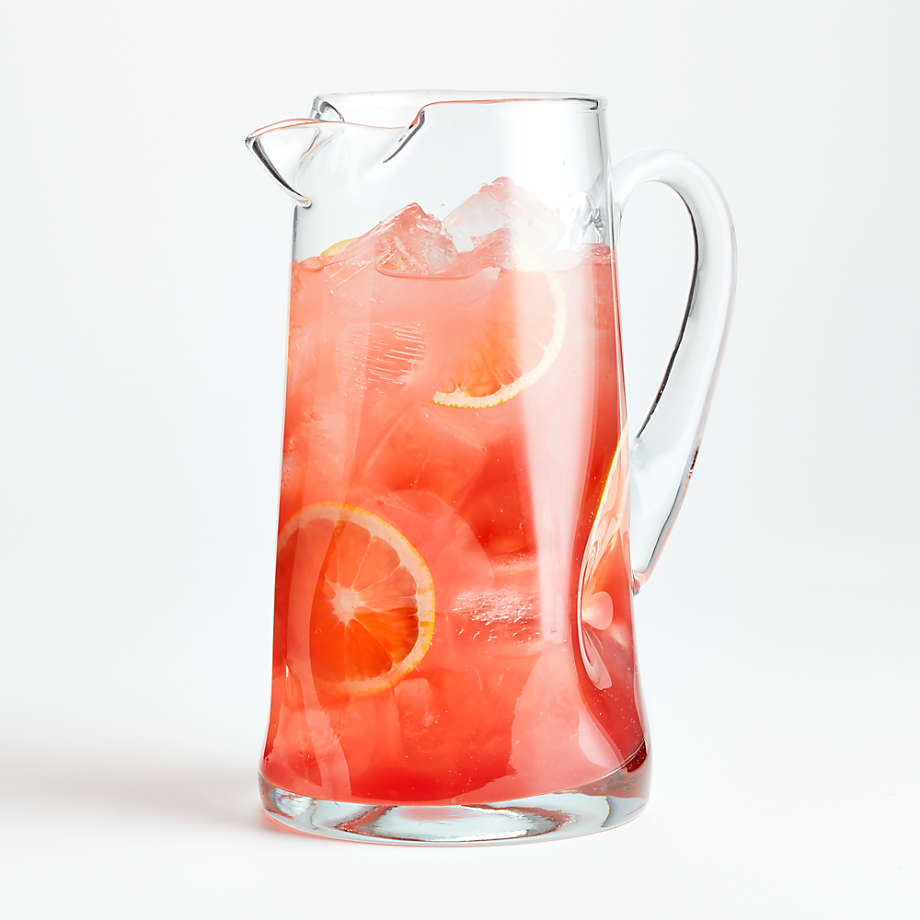 This is my favorite glass pitchers to hold some of my rainy day recipes for summer drinks! But, seriously, this beautiful glass pitcher makes any drink look pretty!
When having friends and family over, it's time to makes drinks, meals, and more.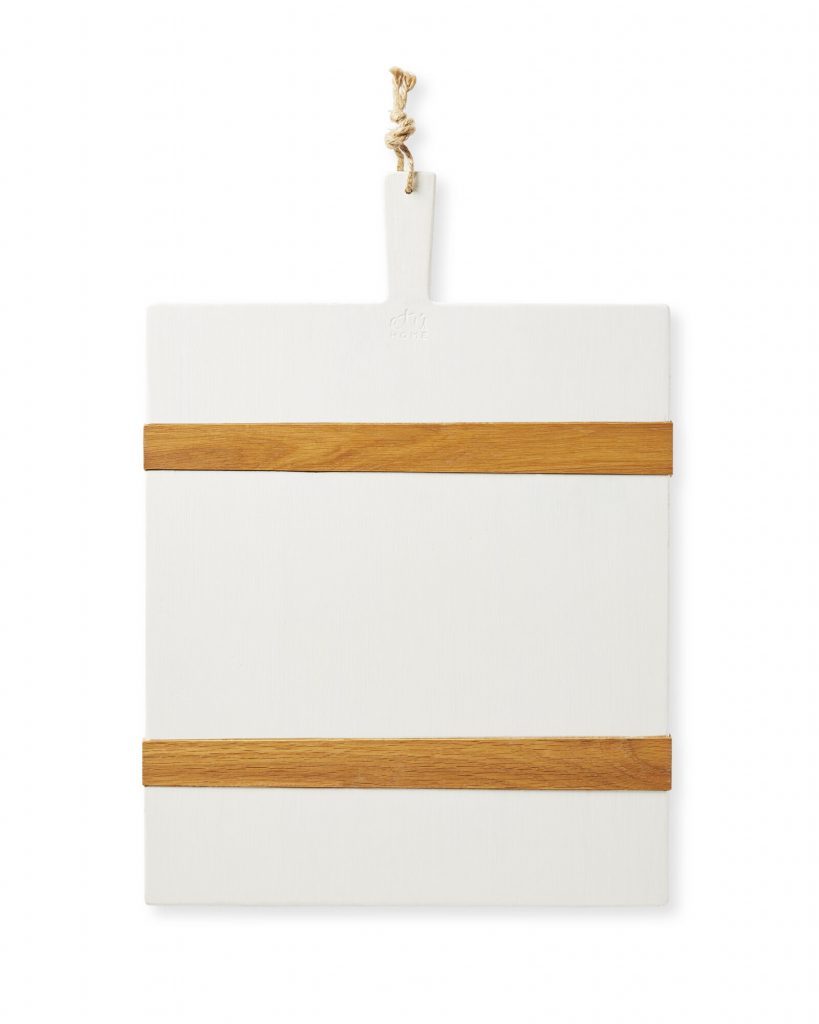 I am a big fan of creating (and eating) charcuterie boards! I try and make one for every dinner party, holiday.
Serena & Lily carries this gorgeous charcuterie board, and I just had to share! I ended up using one of these boards for my Trader Joe's charcuterie board DIY, which is up on my blog!
Check out this gorgeous charcuterie board to create fun boards with your favorite snacks, treats, and more!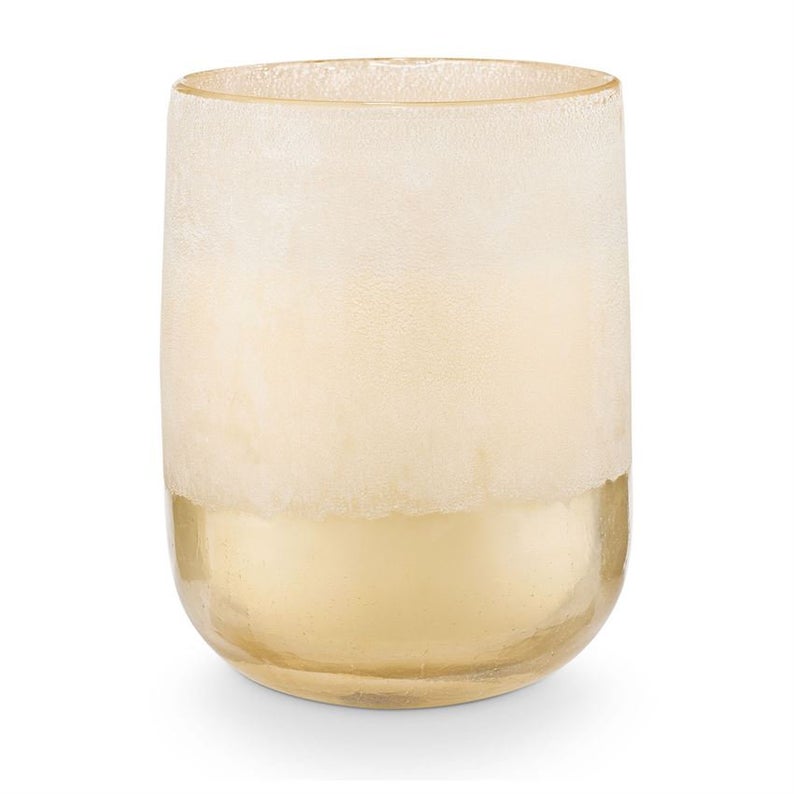 This beautiful candle votive is from my friend Rhonda Hallstrom. All of her decor pieces amaze me, but this sea glass candle holder seemed to call my name.
The gorgeous color, along with the simple look, makes this a stunning candleholder. Add the beachy look to any room in your home.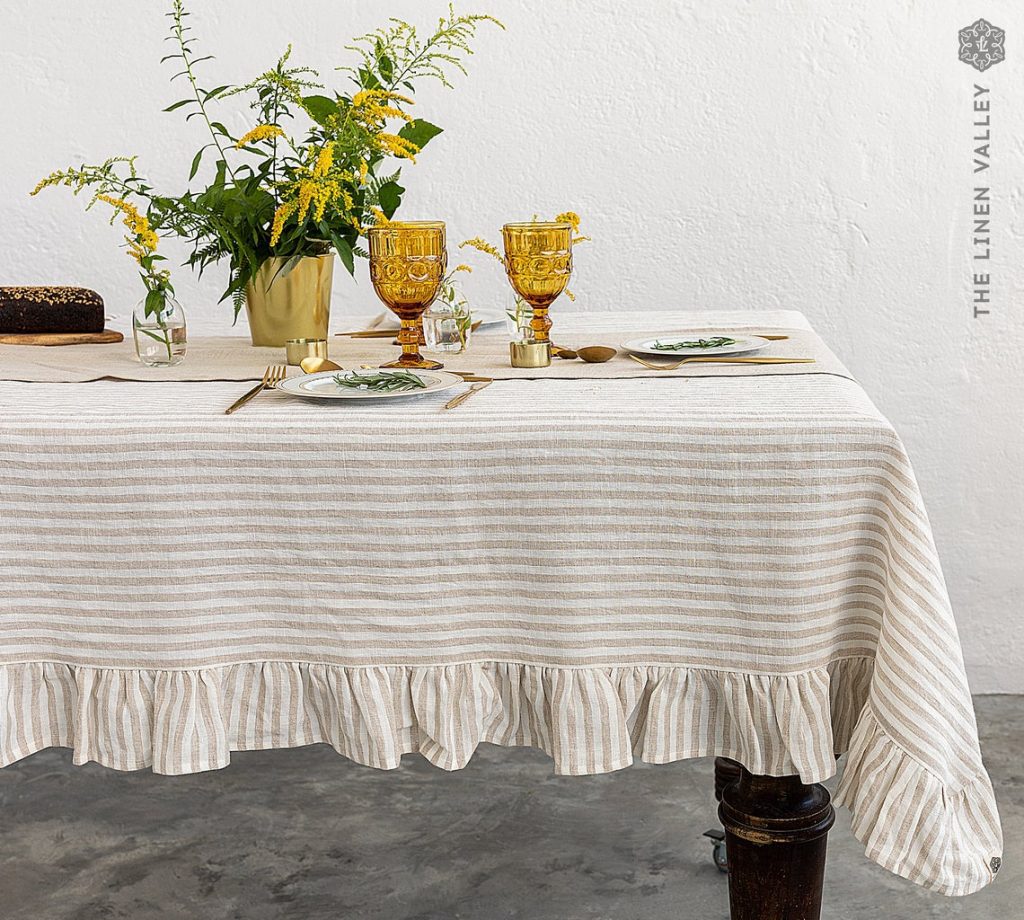 I am a big fan of outdoor meals. Meaning I love decorating our table with flower arrangments, placemats, napkins, candles, and table cloths like this one!
This simple look and design are perfect to have a table cloth inside and outside, so check this striped linen table cloth to add a new look to your table!
---
Entertaining Ideas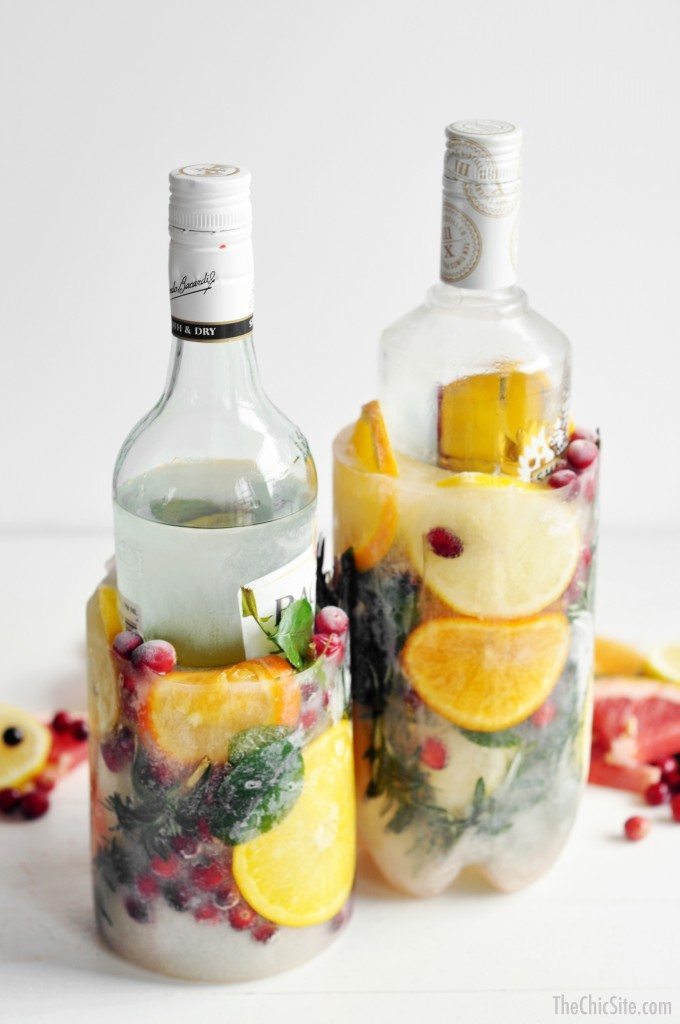 Look at these DIY ice buckets! Crazy, right? But cool. This fabulous DIY is from Rachel Hollis, and it's one that I need to make!
To all my fans of DIYs, make this! I love that you can mix and match with the fruit and create your unique ice holder! It's a great craft that will keep your summer beverages cool!
Hanging Chandelier with Candles
Look at this! I have never seen this type of chandelier before, and now I seriously want to make this fabulous outdoor candle chandelier!
During the summer, we spend all our meals outside. So to have an excellent light source like this chandelier would be perfect.
Whether you're looking for a new chandelier or a light source to enjoy time outside with friends and family, check out this hanging chandelier with candles!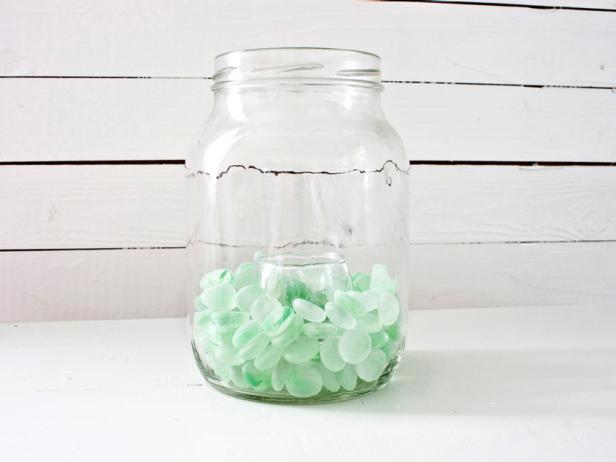 This beautiful sea glass candle holder is a perfect piece of decor. It's simple, small, and casual enough to fit in any spot for any theme!
HGTV shared this fabulous sea glass candle holder, and I loved it the minute I spied it.
If you love the simple yet stunning decor, check out this sea glass candleholder!
Trending Over On The Blog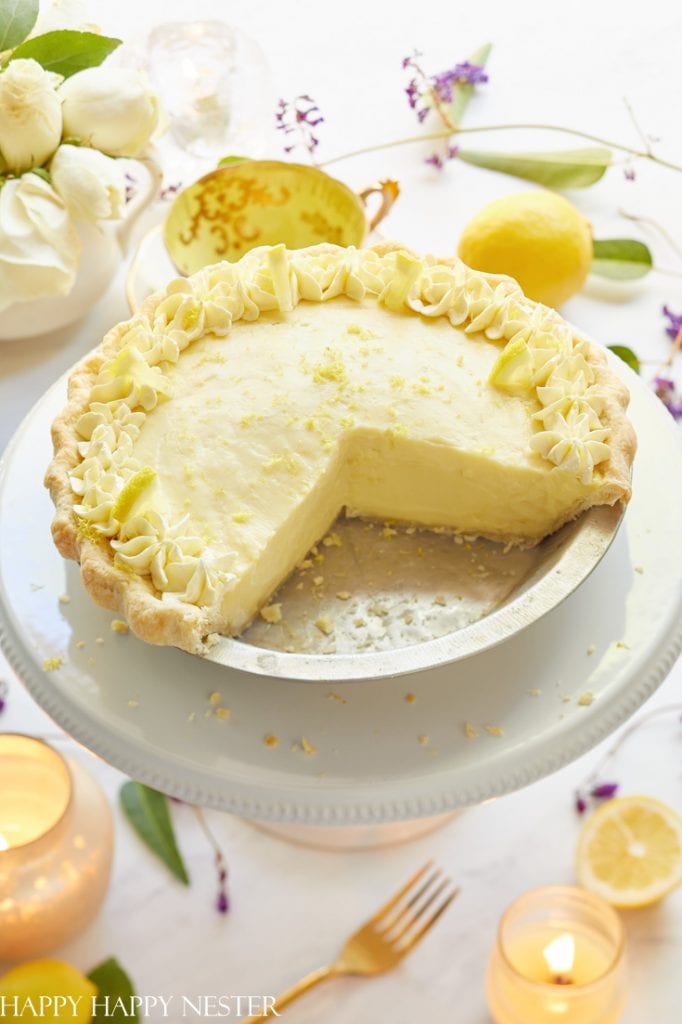 The Best Lemon Sour Cream Pie Recipe
I am a big fan of lemon desserts. I can't resist. If you're like me, you're in the right place. So to honor my love for lemon desserts, here is my lemon sour cream pie recipe!
Lemon fans, here is the dessert you have been waiting for! Check out one of my favorite rainy day recipes for a sweet lemon curd flavor, a mouthwatering crust, and the smooth flavor of sour cream. It's worth it.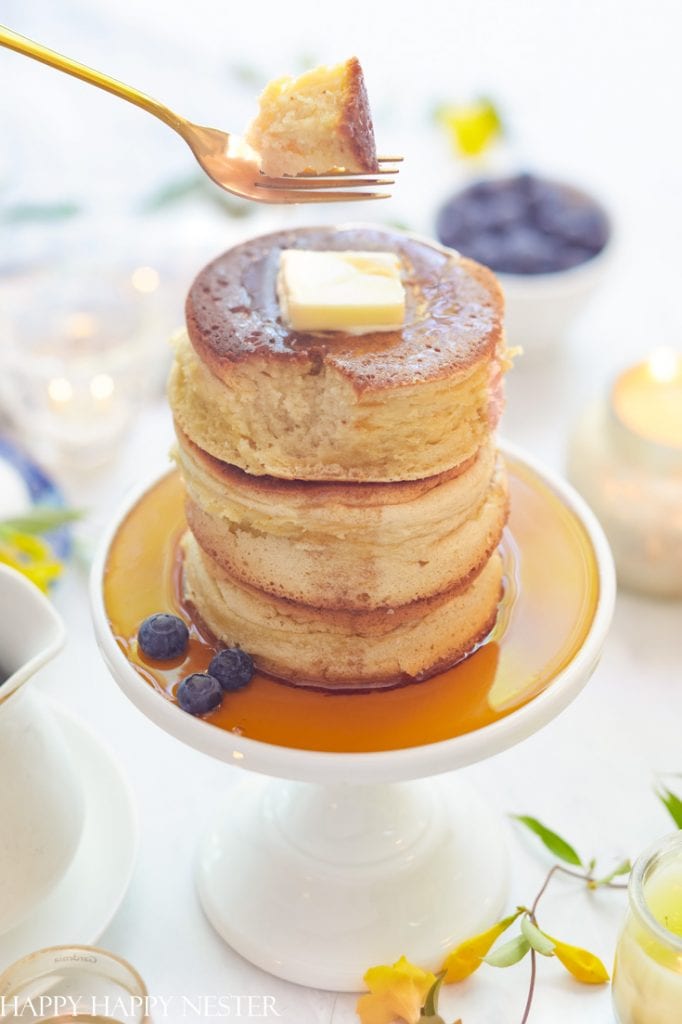 Fluffy Japanese Pancake Recipe
Have you ever heard of a fluffy Japanese pancake? Let alone, have you seen one? So, to sum it up, it's a super fluffy, sweet pancake!
The pictures don't do this recipe justice. Each bite makes you feel like you're floating on clouds!
Don't be fooled. This recipe is a difficult task but one that is well worth the time and commitment. Check out these fluffy pancakes for a new breakfast idea or dessert treat!
For all of those lemon fans out there, this one is for you. I present my lemon tart puff pastry recipe! This recipe is so easy to make. It honestly tastes like this dessert was made in a fancy bakery!
Of course, the key is to use fresh homemade lemon curd. But lucky for you, I have a lemon curd recipe that you can also make, or if you're short on time, store-bought will do just fine.
This recipe is the epitome of one of my favorite summer recipes. So if you love everything lemon and need a new dessert, this recipe is 100% worth it.
I mean, who would resist a sweet, fluffy, easy-to-make, lemony dessert? I wouldn't, and you shouldn't either!
---
This Week's Tip – Awesome Vegetable Storage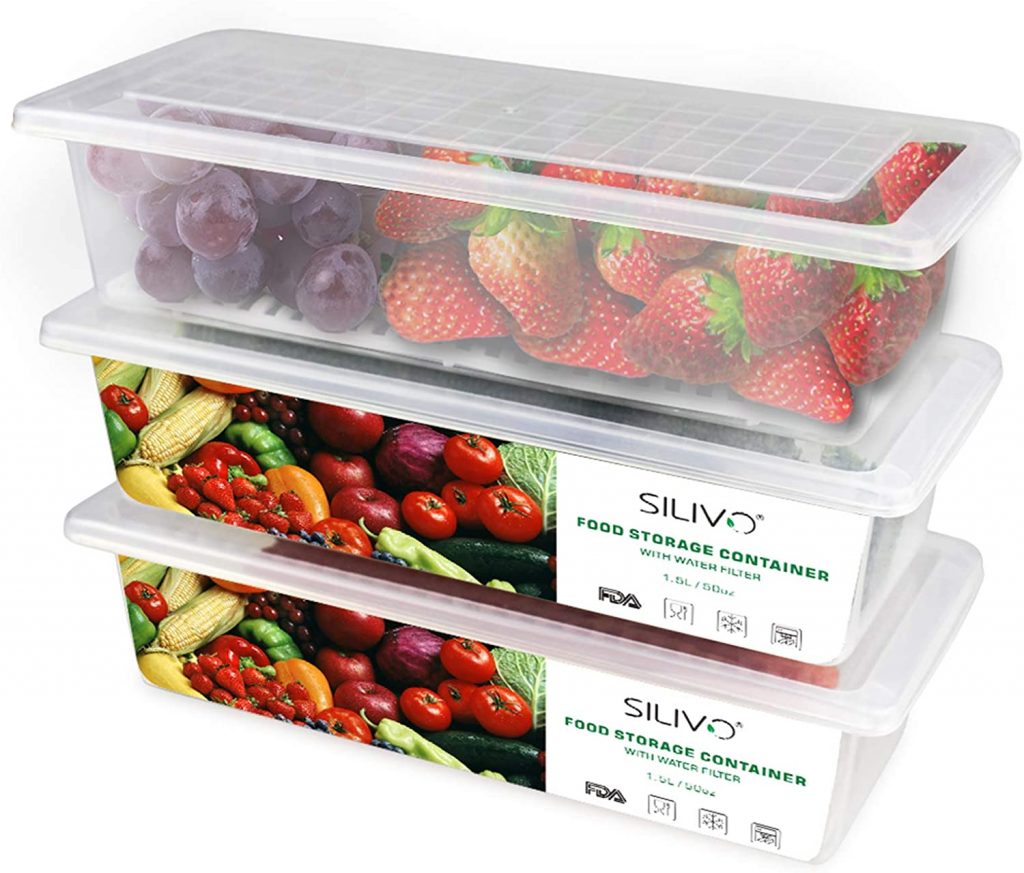 The Best Food Storage Containers
I am on the grind of cleaning and organizing my whole fridge for those of you who don't know. So in honor of that, I bought some food storage containers from both Amazon and The Container Store.
I tested the containers out, and it turns out, the inexpensive ones from Amazon proved to be the better containers!
My lettuce was the ultimate test, and the Silvo storage containers kept it fresh and crispy! Unfortunately, the Container Store vegetable storage boxes weren't all that great. Our lettuce, within days, got super wilted! I am super disappointed about it, and I plan to return the item.
For anyone out there who is also cleaning out and organizing their fridge, check out these Silvo storage containers!
---
My Latest Obsession
I recently found these unique chocolate bars at Whole Foods. I must admit that the bold graphic wrapper caught my eye, and so I bought a few.
Well, this Belgium chocolate is creamy with yummy crunchy bits of candies. There are so many flavors for every taste bud. There are about five to choose from over on Amazon, but if you go into your neighborhood Whole Foods, you'll find a whole bunch more to choose from.
This chocolate is so yummy that you'll want your own secret stash. Believe me, this chocolate will be a hit with your family and kids.
---
Well, this wraps up this week's Saturday Chitchat celebrating our rainy day recipes for the summer and more! So try out these delicious meals and let me know what you think of them. I always love hearing from you. Thanks for taking the time to come on over to the blog!
Have a wonderful Saturday!

Catch up on Saturday Chitchats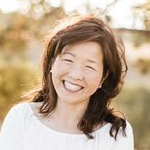 Latest posts by Janine Waite
(see all)