Style your favorite space with Summer Decor and More to create your dream backyard, host the best barbecue and design the trendiest DIYs.
Check out this collection of decor inspiration, recipes, and crafts to find your next obsession for the summer.
Hello friends and hello summer! Look at my round-up of all-things summer to start this new season on the right foot.
Embrace the hot temperatures, stressful traveling plans, and failing air conditioners because summer is only a few months of the year.
Instead, let's look on the bright side to longer evenings, summer sunsets, and reuniting with friends, family, and loved ones.
Here you will discover my latest and best recipes, crafts, and decorations, including summer drinks, wreaths, furniture favorites, and more!
Saturday Chitchat with Janine – Volume 69
Happy Saturday,
I am so thrilled it's summer. Who is happy and slightly relieved that it's summer?
I'm happy for obvious reasons (great weather, family time, and traveling) and relieved because we can finally relax with no worries!
So far this summer, I have decorated our (new) backyard patio with furniture and landscaping and am now on the wagon of creating easy DIY recipes, crafts, and decorations to have the best house/party on the block.
What have you been up to lately? Let's relate and check out some of my favorite summer decor and more to have the best break yet.
Personal Note from Janine
We finally brought out our outdoor furniture for the summer!
It was a long journey getting our backyard patio done over the winter. And after about five months of remodeling, our outdoor dining area is complete and ready for meals.
In November, we began tearing up our patio tile, pool plaster, and grass. The patio flooring is a gorgeous white tumbled marble, and the pool is a pristine white. My husband and I are super happy with how it turned out.
You'll be happy to know that I made sure to log the progress with my camera. I plan to share a post or two about the project.
We plan to stay home this weekend and hang out in our new backyard.
What are your plans for Memorial Day?
This Week's Inspiration – Summer Decor and More
*This post contains affiliate links
This summer, make sure to enjoy this Dragon Fruit Popsicle Recipe. This easy cold treat is healthy and full of antioxidants, fiber, Vitamin C, and iron.
Have a supply of these on hand this summer for your kids and their friends!
This White Daisy Wreath DIY is an easy project. And it's a perfect spring or summer wreath for inside your home and on your front door.
Even if you're not a crafty person, you'll have no problem making this simple wreath!
Yankee Candle Outdoor Collection
I'm excited to share this Yankee Candle Outdoor Collection of summer candles. These unique outdoor candles add the perfect touch to my summer table.
Plus, I am happy to report that their ingredients include essential oils and citronella to ward off summer insects!
Here's 25% off ALL Outdoor Candles from 5/24 – 5/30. Use my code HAPPYHAPPYNESTER
Summer is here! Time to celebrate by making these Easy Summer Drinks! I have everything from fruity and non-alcoholic beverages to whipped coffee and boba tea.
Join me, and let's stir up some delicious refreshments to have the best summer yet.
How to Design an Easy Outdoor Summer Table
An Easy Outdoor Summer Table is my favorite kind of table to style. In this post are nine helpful tips on creating a beautiful outdoor tablescape.
This table was set up rather quickly. I believe that if you have a few elements, then you can create this dreamy and bohemian outdoor table too.
Today, I am sharing tips, ideas, and inspiration on incorporating peonies in your home for the spring and summer season ahead.
That's what today is all about. Whether you're a crafter, designer, or baker, with these beautiful peonies, I am going to help inspire you to create your dream spring/summer look.
Outdoor Table Decorations for Summer
Need any ideas for your summer table? Here are some tips for creating Outdoor Table Decorations for Summer.
You all know that I love to style a colorful table setting, and this one includes some fun plates and flowers!
Backyard Patio Ideas for Outdoor Living
Summer is finally here, meaning warmer weather to eat outside! So, since we are spending most of our time hanging out on the backyard patio, here are some simple yet stunning patio ideas for outdoor living!
Let's have some fun decorating the backyard patio with today's post, including stunning decor that will transform your outdoors!
Cheers to the weekend. Start by looking at some Easy Wreath Making Ideas to create and craft your wreath for summertime!
These are some of my favorite crafts from the blog, so I couldn't be more excited to show you.
Boutique of the Week – Favorite Outdoor Furniture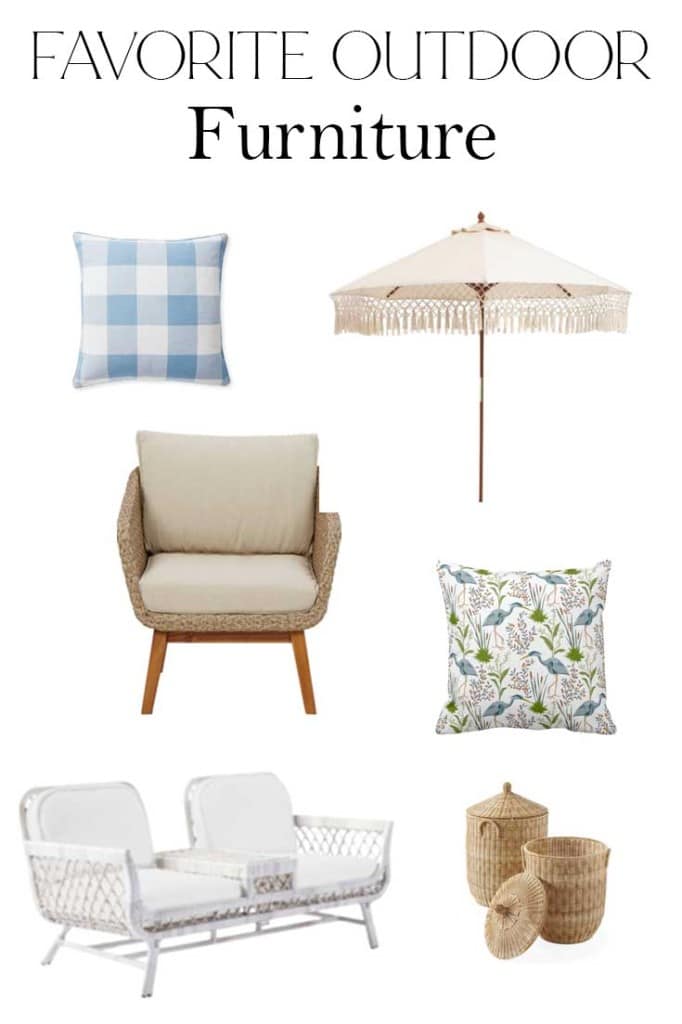 Boutique of the Week – Favorite Outdoor Furniture
It's officially summer, so let's look at my Favorite Outdoor Furniture to inspire you to start decorating for the new season.
Here you will find my go-to chairs, tables, pillows, umbrellas, and more that went into creating my dream backyard.
My Favorite Things – Summer Decor and More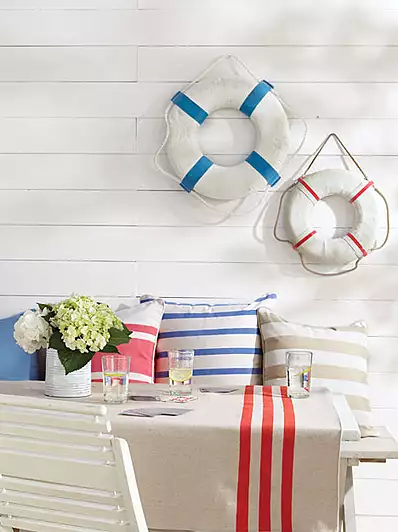 Is your backyard ready? Check out Martha Stewart's decorating ideas to style your space for the summer!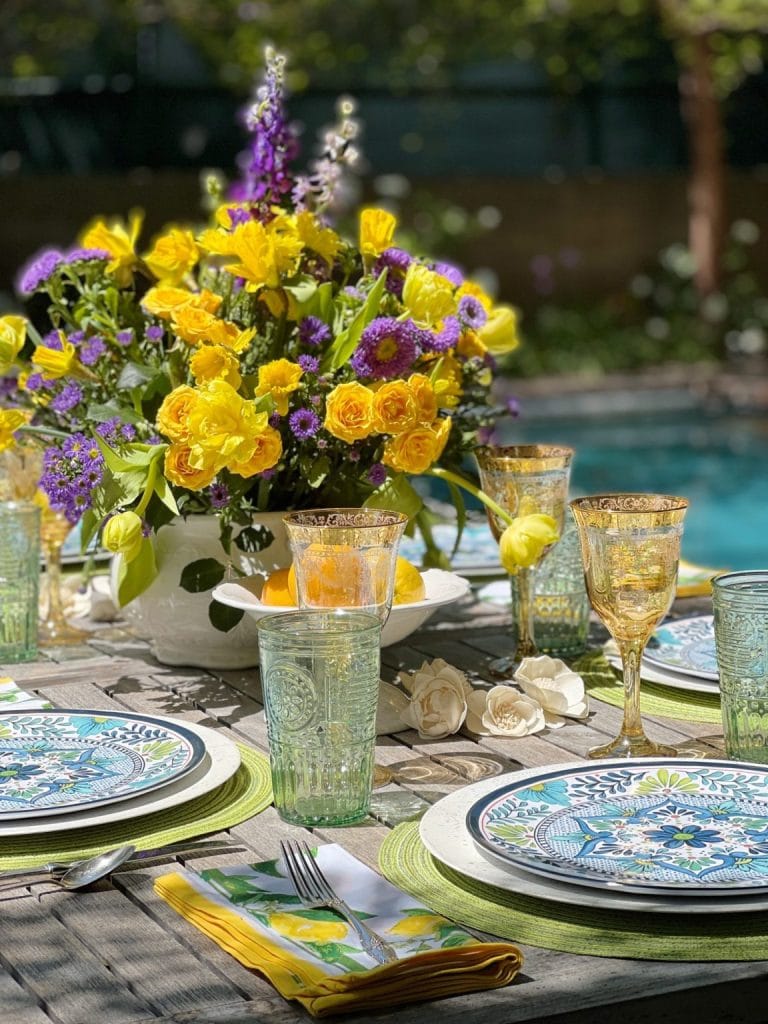 7 Ways to Enjoy Lemons This Summer
Learn how to incorporate lemons with your summer decor with Leslie! Here you will find crafts, recipes, and lots more.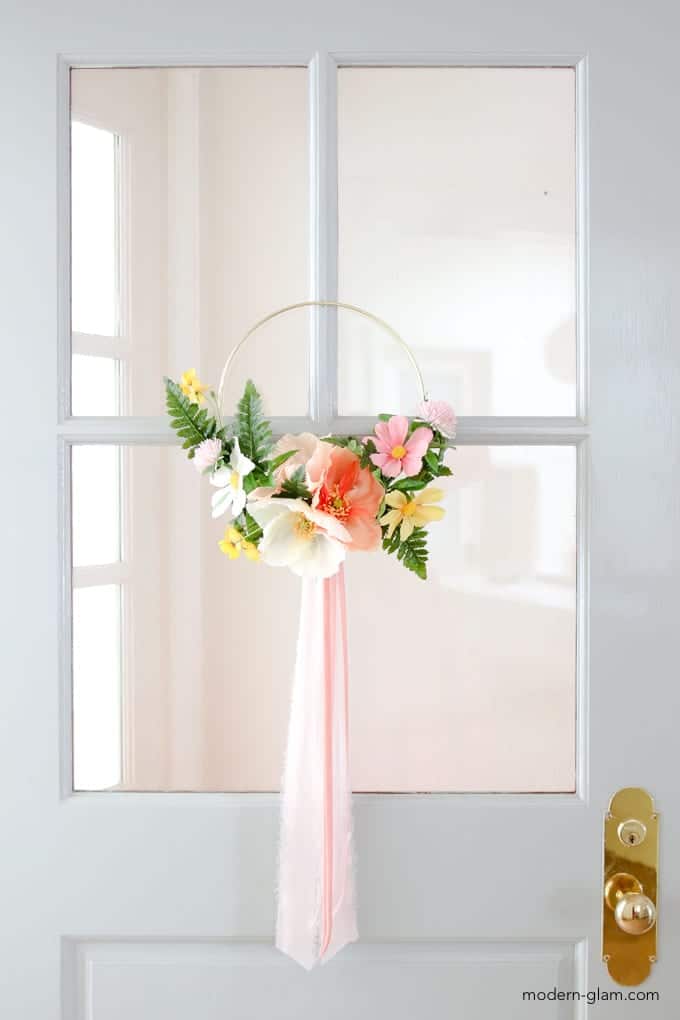 10 Creative DIY Summer Wreath Ideas
Check out ten creative wreaths from Ashley to decorate your door for the summer! These are some of the easiest crafts to make in no time.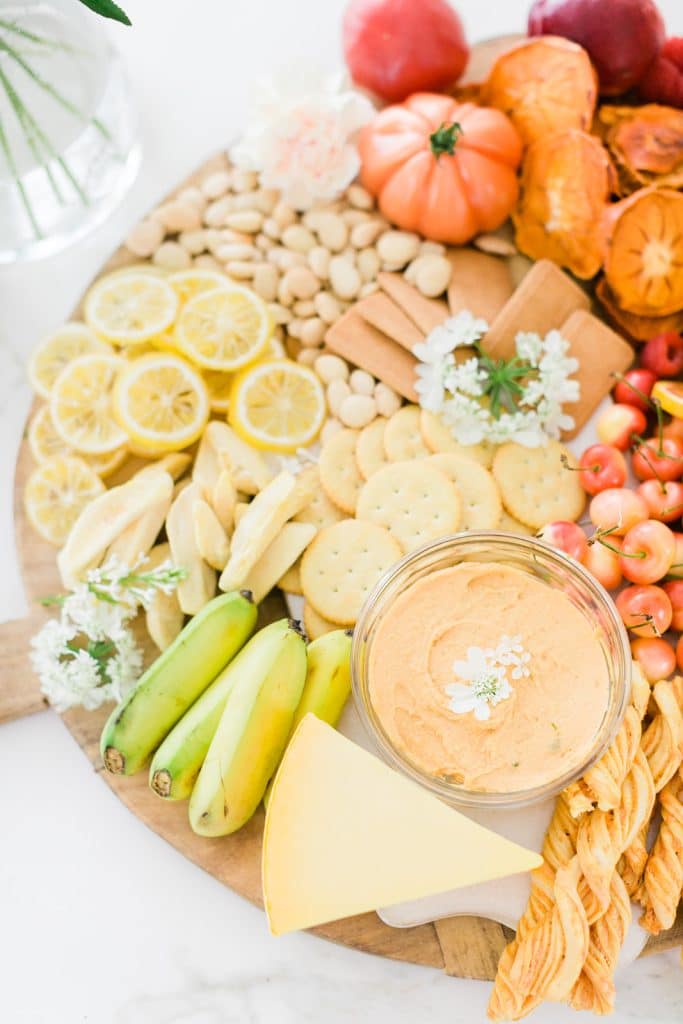 Host a party with friends or a meal with family and enjoy this delicious charcuterie board made by Jackie! Check out this perfect idea for summer.
What's Trending on the Blog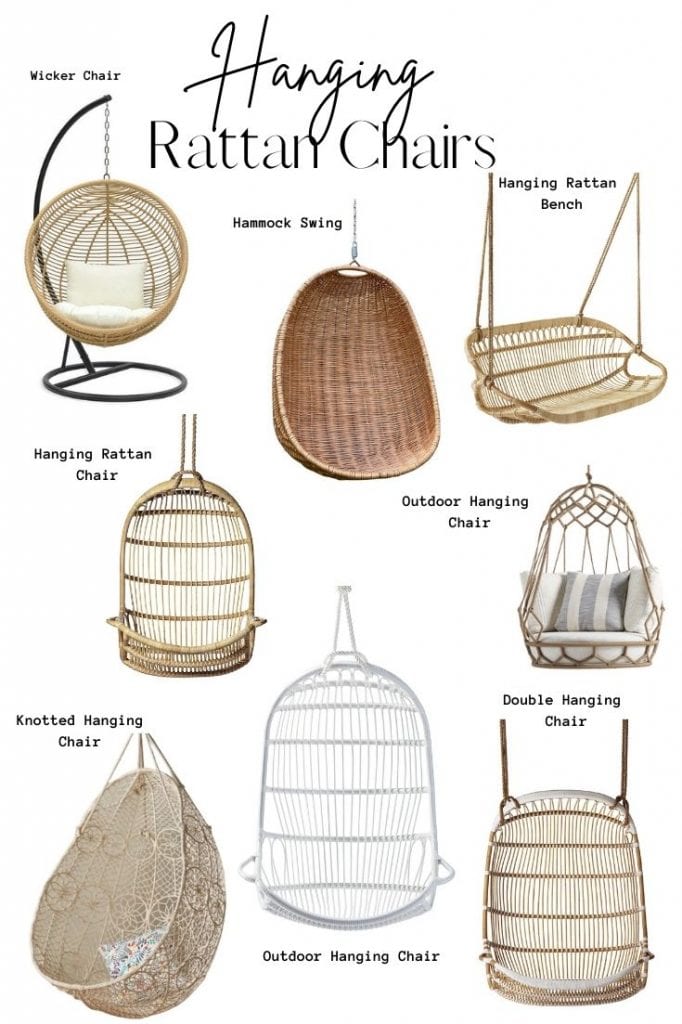 Summer calls for time to rewind and relax, whether indoors or outdoors. What better way to spend some "you-time" than chilling in a chair reading a book or magazine or playing your favorite crossword game!
Here I have 15 options of the best Hanging Rattan Chairs from Serena & Lily, Etsy, Amazon, and more!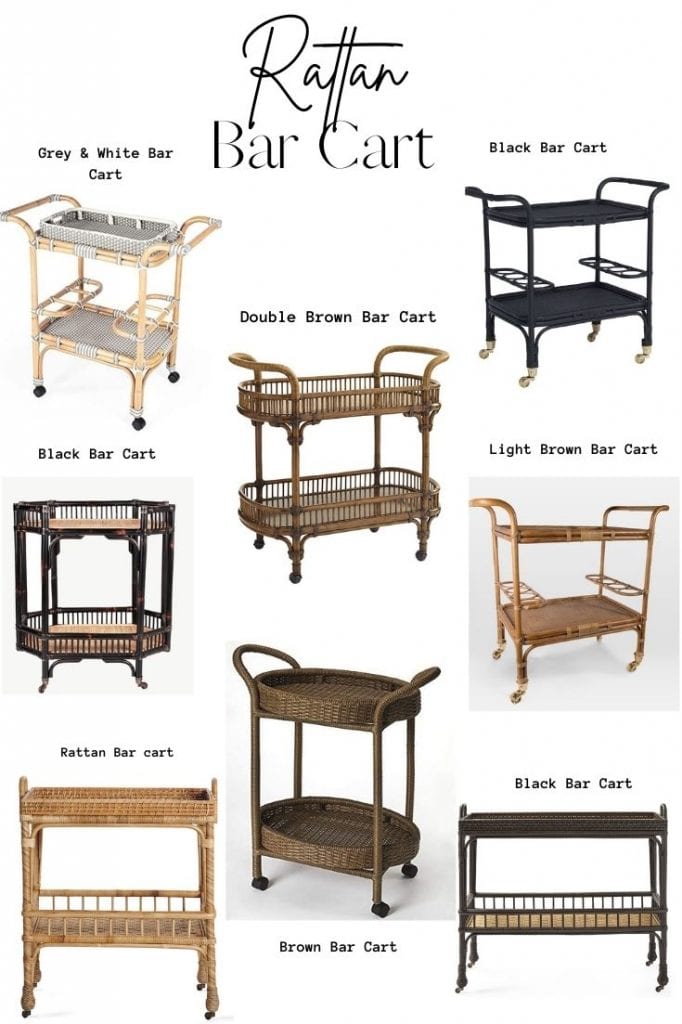 The Best Outdoor Rattan Bar Carts
Enjoying meals outside is a given for my family, especially during the summer. Here are 17 options of the best Outdoor Rattan Bar Carts!
Check out some outdoor bar carts and more to fulfill your outdoor eating needs!
How to Organize a Small Kitchen
Let's combine our cleaning hacks and inspire each other to organize, clean, and refresh our favorite space – the kitchen!
I share my tips, tricks, favorite products, and more that help me keep my kitchen clean.
Take a chance to get to know my family better with some of our Family's Favorite Recipes from the blog.
Here, you'll find healthy snacks, delicious desserts, and simple dinner ideas to gain food inspiration from my home to yours!
Mixed Berry Dessert Recipes Easy
Here are some of my Easy Berry Dessert Recipes!
This collection includes some of my favorite mixed berry dessert recipes, such as cobblers, cakes, healthy snacks, and more!
This Week's Tip – Sun Sail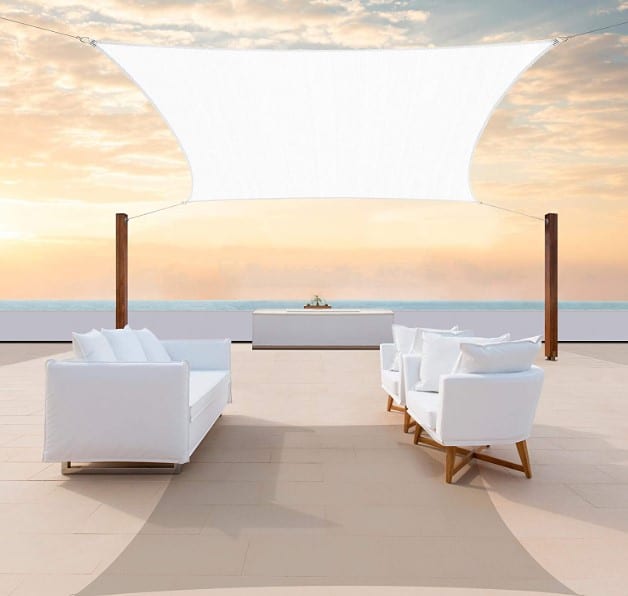 We have a white wooden pergola in our backyard. We love this spot, but it can get a bit too sunny. And last year, we moved our outdoor table under the pergola.
So my husband bought a white sun sail to place on top of the patio.
We didn't know what to expect, but we immediately fell in love with it. The sail blends nicely with our white pergola, and it shades the patio but still allows sunlight to come through. It's the best of both worlds.
I highly recommend investing in one if your backyard is way too sunny! I love it more than having our table under an umbrella!
My Latest Obsession – Outdoor Table Cloths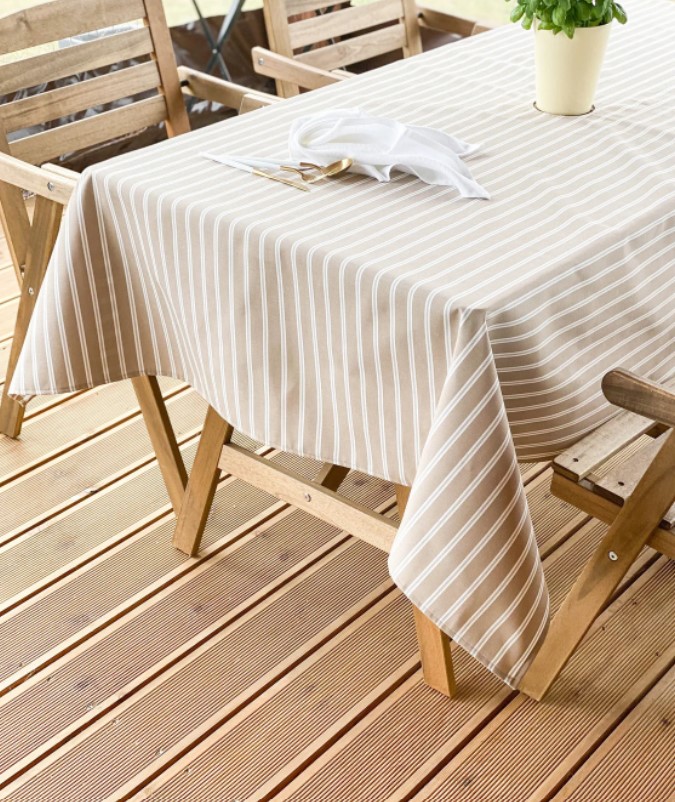 I own a couple of outdoor tablecloths that are grey. But this summer, I plan to buy this tan one since our backyard is now mostly white.
A tablecloth dresses up a table, and I love how cozy it makes our outdoor dining area feel. I love the feel and look of the fabric rather than our dark metal table surface.
I have a few so that I can replace them with the extra one when I have to clean one. I'm excited to buy this tan striped tablecloth, and I'll let you know how I like it!
---
Hello friends,
I hope you're having a great weekend so far! Since it's summertime, I thought I would round up summer decor and more from the blog including recipes, crafts and decorations to style your summer space!
Let's hope you found a new drink recipe for a party, wreath to make or a new beach chair to buy!
I'm off to spend the weekend with my family and see the movie, Top Gun! Have you seen it yet?
Cheers,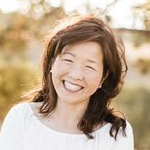 Latest posts by Janine Waite
(see all)