Here are some fun 4th of July Decorations DIY that you'll want to try this year!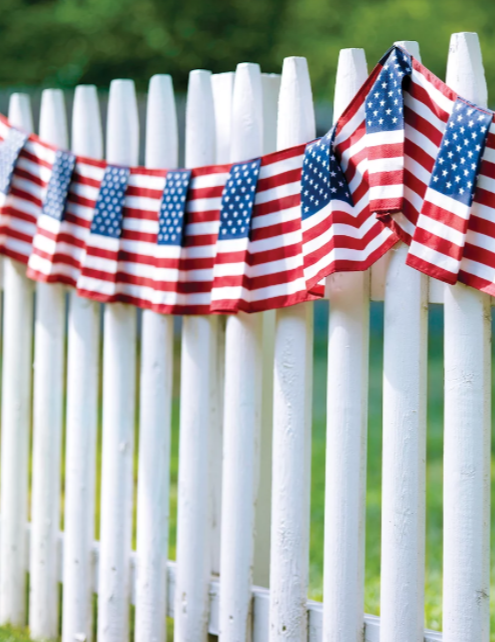 We have rounded up some fun festive patriotic decorations for this summer. This collection and post is packed full of great diy projects, so make sure to keep reading.
Saturday Chitchat with Janine – Volume 20
Welcome to this week's Saturday Chitchat!
It's finally the weekend, and it's going to be a good time because who doesn't love the weekend? This means it's time to have fun and make memories with family and friends!
To start the weekend on the right foot, below, I have listed some super fun 4th of July decorations to enjoy inside and outside your home to have a great holiday!
So for all of you people out there who are wanting to have a good weekend, let's get started!
Check these posts out below and have a great Saturday!
A Personal Note from Janine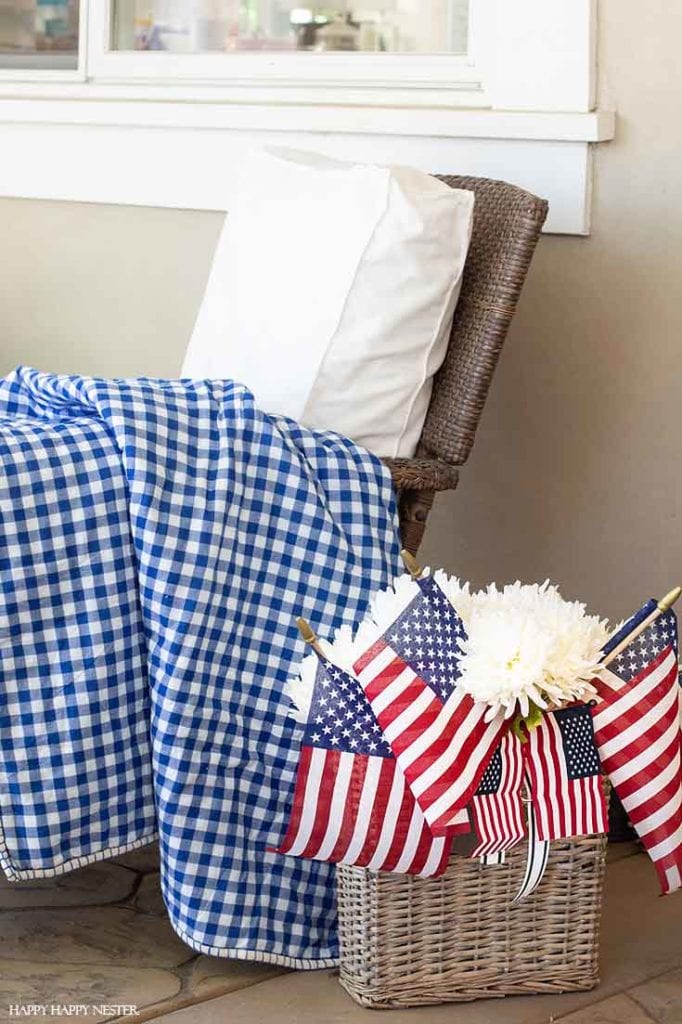 Many years ago, we lived in Seattle. We loved our time in Washington, and we especially enjoyed all the lakes and beaches in the area. As you probably know, the ocean and lakes surround Seattle.
We were always off in the mountains or the ocean on the weekends. But, especially during summer, you seize the sunny summer days.
Luckily for us, our friends Randy and Debbie owned a boat that they moored at Elliot Bay.
They would invite us to cruise around in the bay on occasions which was so fun. Then, they had this grand idea that we should boat over to Lake Union to view the fireworks. Back then, they allowed boats on the lake on the 4th to watch the fireworks.
When we arrived, all the boats were bumper to bumper, and it was one big boat party. As far as the allowed boats, people had big yachts, and others had floatable rafts. There was every style of flotation you could think of out on the lake.
It was a hoot!
The city had a radio station that synced up to the fireworks, and we could hear the patriotic music play and echo from everyone's boats. It was a super memorable evening with our friends.
Those were the fun days of life in the Pacific Northwest!
Today, we will have a quiet celebration and this year it will consist of our immediately family and my brother. I'm hanging on to every moment with our kiddos!
So, here is to a fun 4th of July with family and friends!

This Week's Inspiration – 4th of July Projects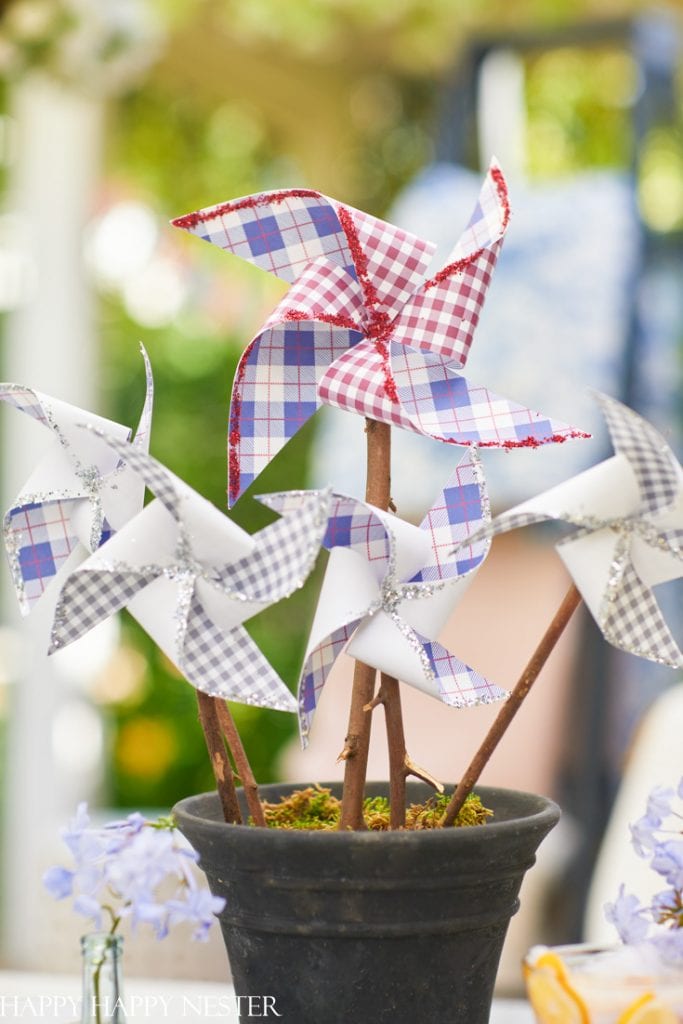 I have always enjoyed creating crafts and making DIY's to share with my fellow friends and followers! So for this 4th of July, I decided to create some simple yet stunning paper pinwheels as decor!
I decided to create these paper pinwheels because who doesn't love fun and festive decor around the house, whether inside or outside?
For this post, I share with you step-by-step instructions on how to assemble these decorations, along with a list of supplies to guide you on how to create this fun DIY!
Come on over to the blog to learn how to make these patriotic paper pinwheels to start decorating your home!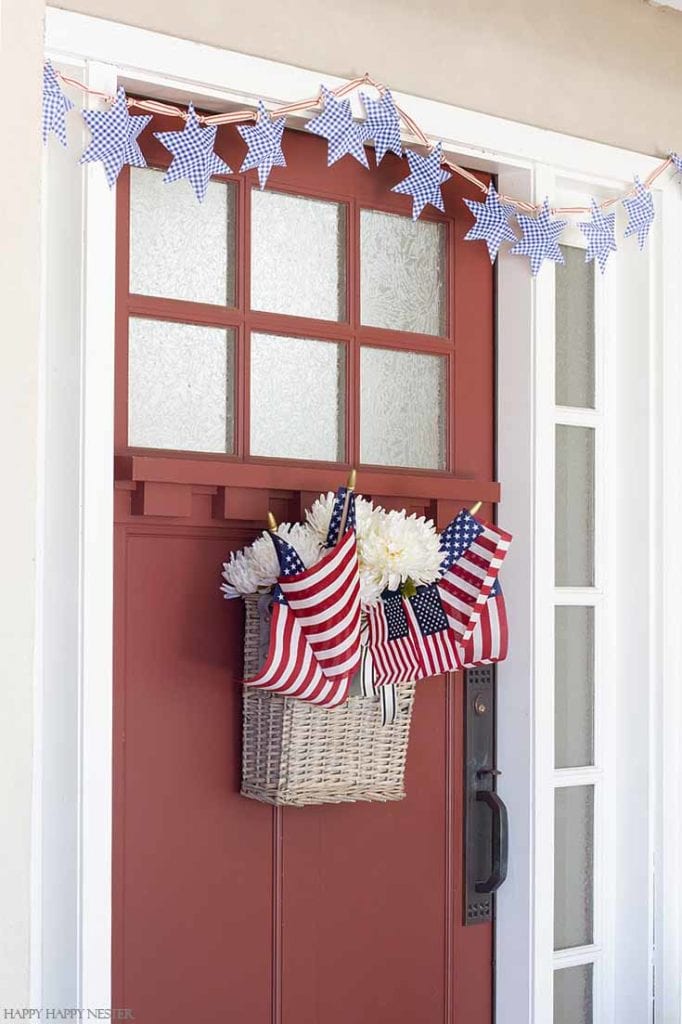 I usually don't decorate much for the 4th of July, but I decided to make this DIY Paper Stars for the 4th of July Garland this year. This festive craft is a simple paper project, and it will dress up any door or wall for the holidays.
In this post, I include a list of supplies needed and step-by-step instructions on creating this fun garland for a fun holiday!
Since it is a busy time of year for our family, I wanted to develop a project that isn't too difficult to make. So, for this paper project, all you have to do is print, cut, fold, thread the ribbon, and you have a patriotic garland ready for the Fourth of July!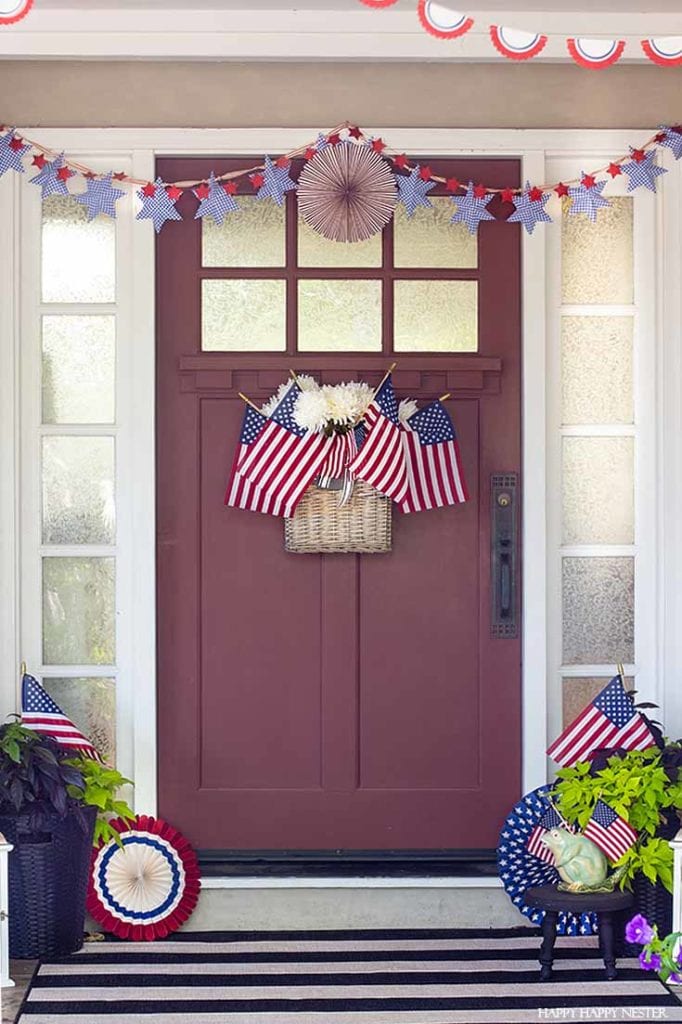 Front Porch Ideas for the 4th of July
I hope your summer is coming along swimmingly, and you are ready for my Front Porch Ideas for the 4th of July. Can you believe that the Fourth is almost here? Well, somehow, I decorated our front porch before going on vacation.
It's funny that when it comes to decorating, I keep it simple, and then when I create crafts and recipes, I get a tiny bit more involved. Well, you are in luck since I feel my front porch ideas for the 4th of July are very doable!
So, for this post, I give tips and tricks on how to create a simple yet stunning porch for 4th of July, so check it out!
---
This Week's – Boutique of the Week (4th of July Decorations)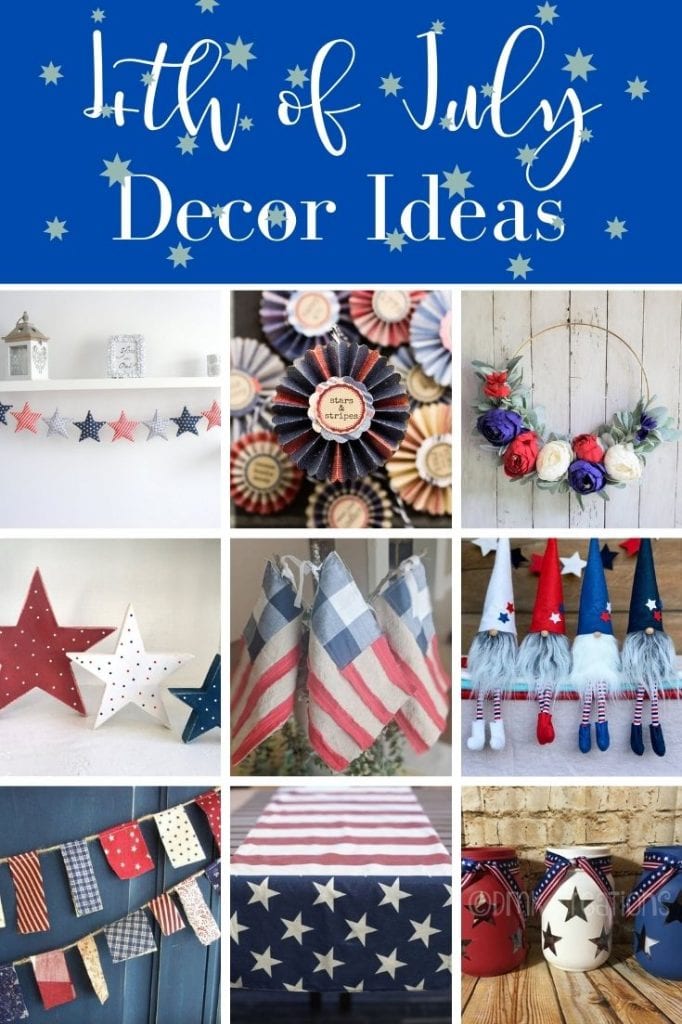 Whether you're wanting to go all out for this holiday or wanting to keep it simple this year, these decorations are some of the best to decorate and celebrate with!
When the 4th of July comes around, it is time to decorate and celebrate! This holiday calls for fun times with friends and family to make memories that we will cherish forever. So, for those who require some simple yet fun decor, check this post out!
Instead of making the trip to the nearest HomeGoods to buy decor, let's support small businesses that create simple yet stunning decorations!
---
My Favorite Things – 4th of July Decor
*The following post contains affiliate links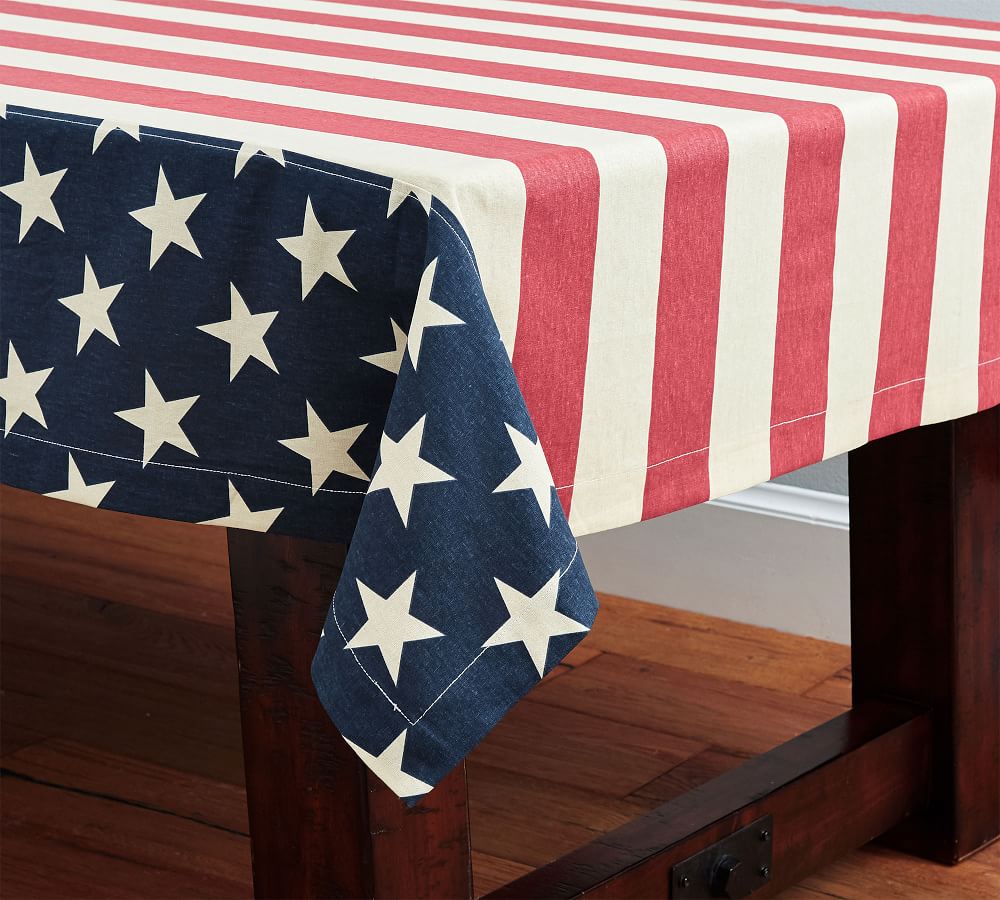 Line your 4th of July feast along with the festive stripes of this true-blue tablecloth. This is a fun accent to outdoor picnics or any meal wanting a spark of patriotism!
But seriously, this American flag tablecloth is so stunning! Since it's summertime, meaning we spend most of our time outside, this tablecloth would be perfect for decorating when celebrating the fourth of July!
So if you're trying to find the perfect tablecloth for this holiday, the hunt is done. I recommend this tablecloth over any other!
Check out this patriotic tablecloth today!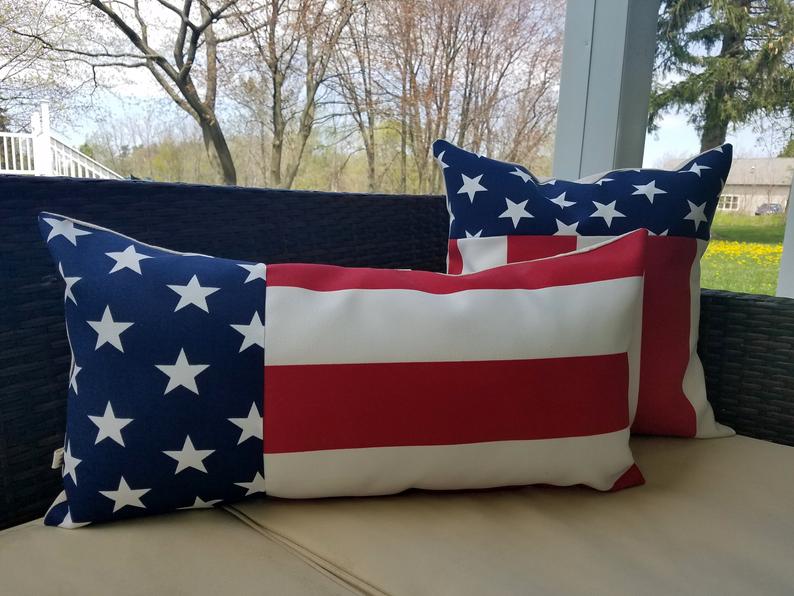 When decorating my home, I always want decor that will pop out, whether it's many small items or one big piece. If you're the same, these patriotic pillows are a perfect choice!
These pillows are a simple design to fill up any space needed which works well with your front porch!
This decor piece is perfect when adding a big enough item to add some pop to your home!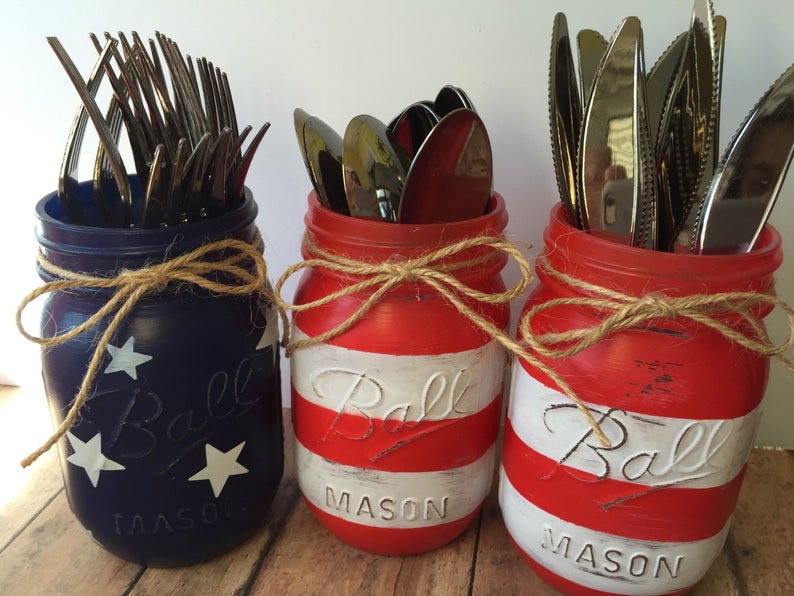 Summer is here, meaning we tend to spend a lot of dinners outside since it's warmer! I have always loved decorating our table with fun decorations, so here is a fun one for you!
If you want to start styling the table with simple decor, whether it's inside or outside, these mason jars should be your first culprit!
These patriotic mason jars for the 4th of July are simple yet so stunning, which will give your home a perfect glance of decor!
With the fun colors and lovely string, this piece of decor will for sure bring summer into your home! Perfect for your July 4th bbq or all summer long! It makes great utensil holders or uses a pop of color for your summer decor! It makes a great gift!
---
4th of July Projects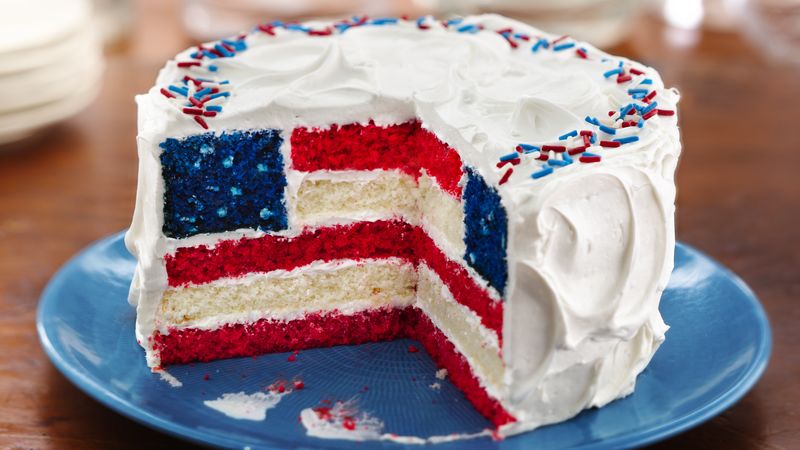 If I had to recommend one easy yet fun dessert that will wow your friends and family for this Fourth of July, this Red, White, and Blue Layered Flag Cake is the one!
But seriously, this cake looks like a blast to make and will definitely bring the patriotic look to the table!
This fun, patriotic cake is easier to make than you think! Betty's directions for this recipe are straightforward, and the results are simply stunning.
Let this cake be your signature for this Fourth of July and for every Fourth of July to come. Each slice of this incredible red, white and blue cake will be accounted for. Fireworks beware. This cake may steal the show!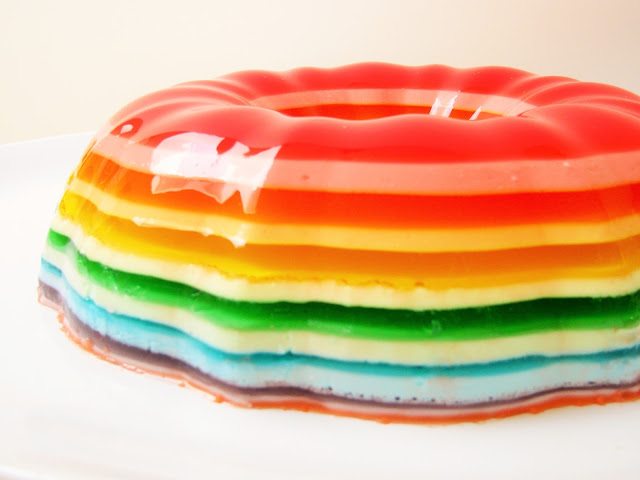 This impressive Rainbow Jell-o dessert is perfect for entertaining a crowd. Learn how to make this delicious and pretty jello mold!
One of my favorite dishes has always been Rainbow Jell-O. I know you're thinking, "Jell-O?" YES! Jell-O. This rainbow Jell-O is a family favorite and a dish we look forward to at family gatherings!
This post includes the list of ingredients, step-by-step instructions, and a back story on how this Jell-O dessert came to be!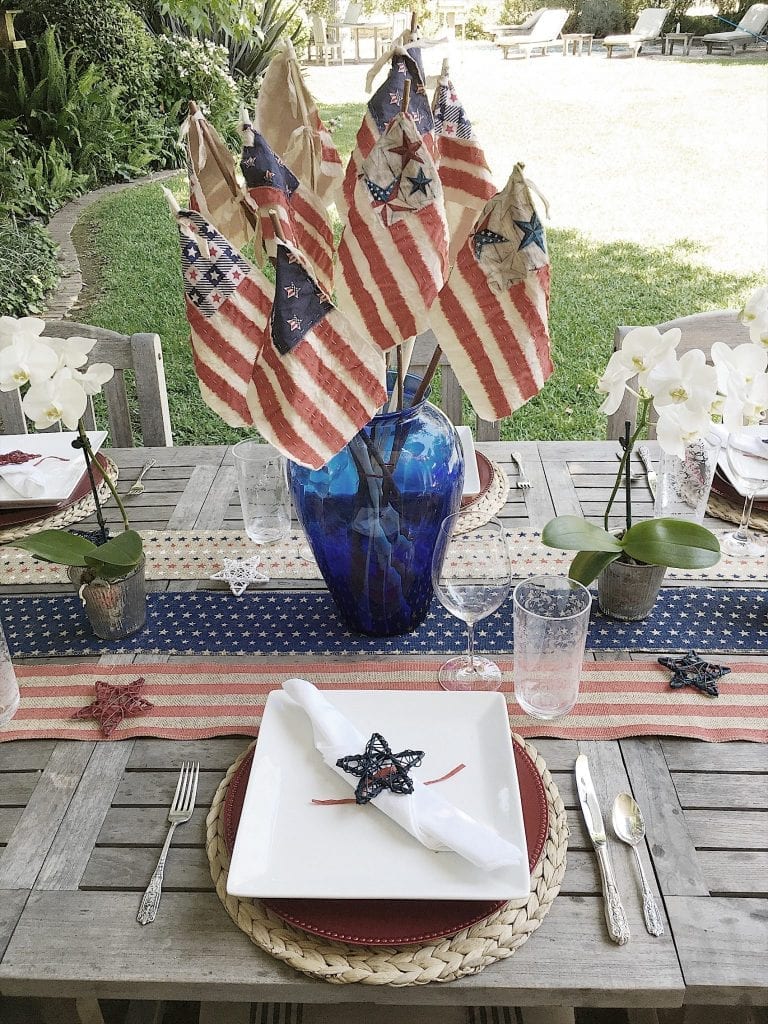 How to Set an Outdoor Table for 4th of July
My great friend, Leslie, from My 100 Year Old Home, always invents amazing projects and crafts to share with people who love all things decor, entertaining, cooking, and crafts!
She recently created this post about how to set a perfect outdoor table for the Fourth of July! I don't know about you, but this tutorial will get the job done when you need a patriotic table setting!
So, come on over to Leslie's blog, My 100 Year Old Home, to check out this fantastic outdoor table!
Here is how to make delicious Fourth of July Layered Popsicles using yogurt and fruit! You will be the hit of the party, and they are so fun to make, too!
Nothing says Fourth of July like Red, White, and Blue! These popsicles are not completely perfect, and all exactly symmetrical, but they are so fun and festive for the Fourth of July! Plus, they taste good, so that is just a bonus.
Check this dessert out for some a fun and festive recipe for this 4th of July!
---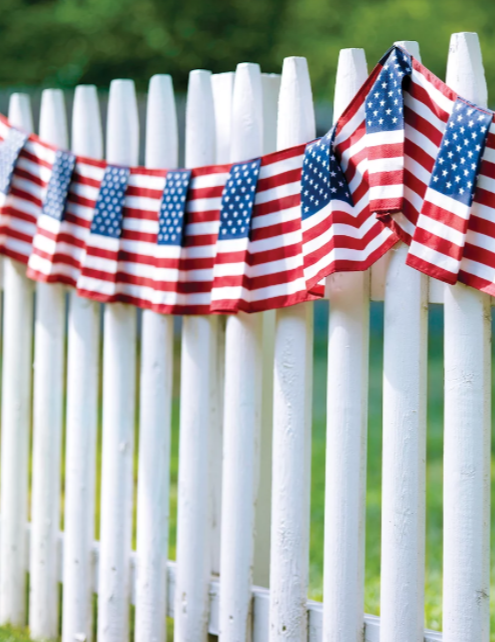 This DIY is perfect when it comes to decorating the outside of your home, especially if you have a fence! Leading up to the front door, adorn your white picket fence with flag-patterned swag!
This post guides you on creating this DIY so if you need some fun and festive decor for the outside, check out this post!
Trending Over On The Blog
Summer Wreaths For The Front Door
Alright, let's talk summer wreaths. I have always wanted to create a welcoming front porch when it comes to summertime. Finding the perfect wreath is the first step to putting together a comfortable and homey feeling when inviting friends and family to have fun and make memories!
Instead of spending hours, maybe even days on making your own wreath, check out this blog post to find a wreath idea that fits your style!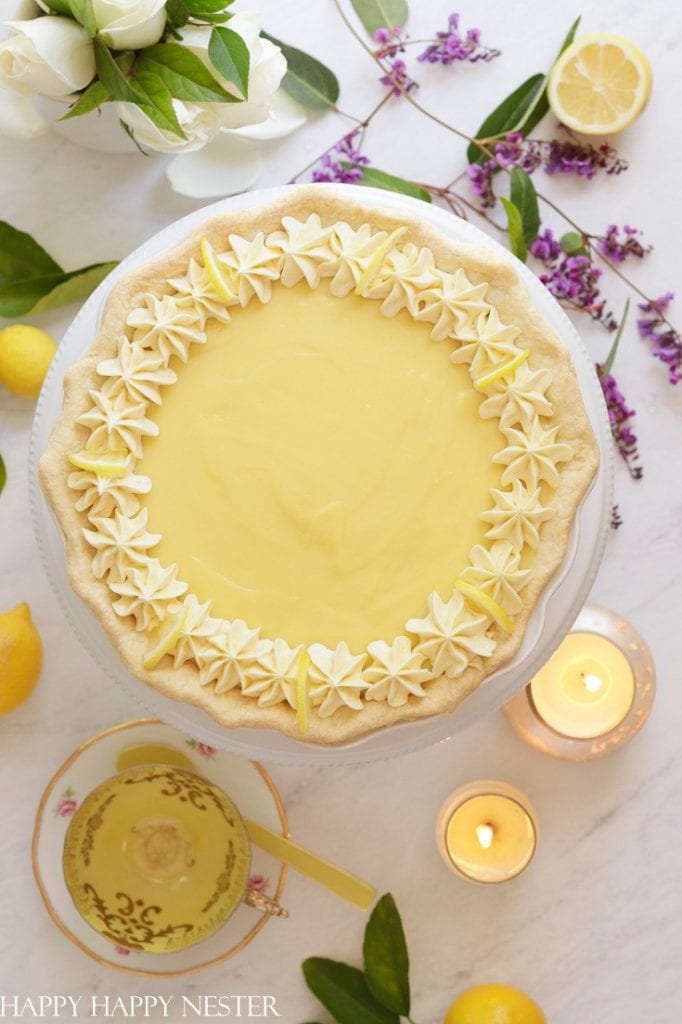 Today, I'm sharing the Best Lemon Sour Cream Pie recipe. This lemon pie has a rich, smooth lemon flavor similar to my favorite English Lemon Curd recipe. Of course, this homemade pie has sour cream, which mellows the sweetness and creates a luscious taste.
This lemon pie will quickly become a family favorite. It is a pretty simple pie to make, but it tastes very gourmet!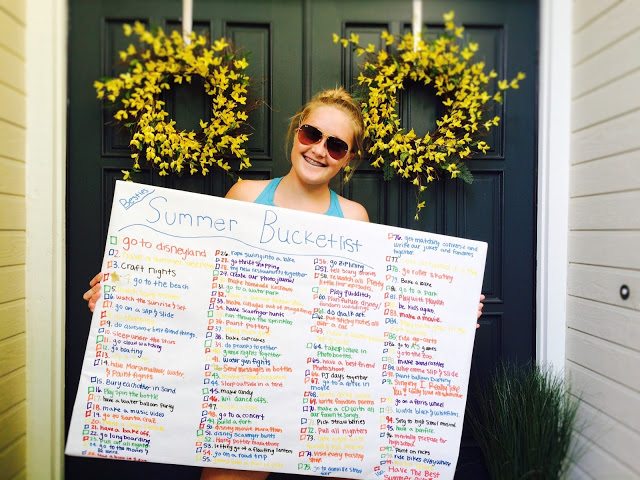 Today's summer topic, Teen's Summer Bucket List. Do you have a bored teen this summer? Want them busy creating rather than constantly on their phones? Well, you'll love this fun post.
This summer while your kiddos are complaining about being bored, you may want to attempt this great plan!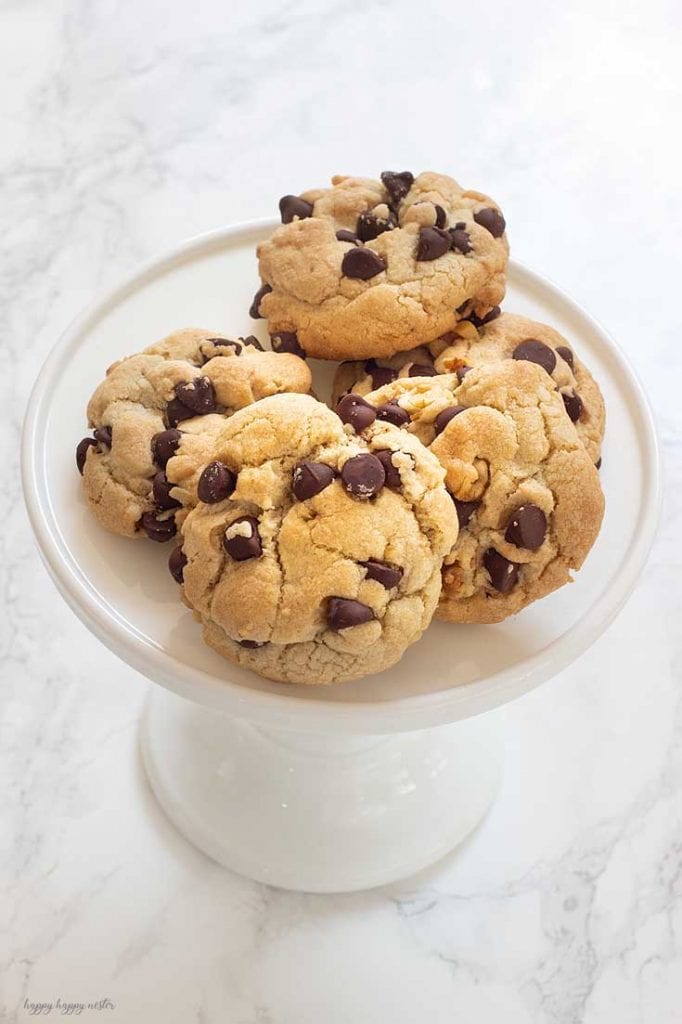 The Best Crunchy Crispy Chocolate Chip Cookie
I want to shout it from every rooftop that I finally have the Best Crunchy Crispy Chocolate Chip Cookie recipe. But, creating this cookie hasn't been an easy task. You might say that I've been a bit obsessed for the last couple of days trying to perfect my mom's chocolate chip recipe. And after four seven batches of cookies, I finally had success.
If you like a crunchy cookie, then this is the cookie for you! It is packed full of chocolate chips in every bite. I promise you that you probably haven't had a cookie like this one ever!
---
This Week's Tip – Easy Flag Project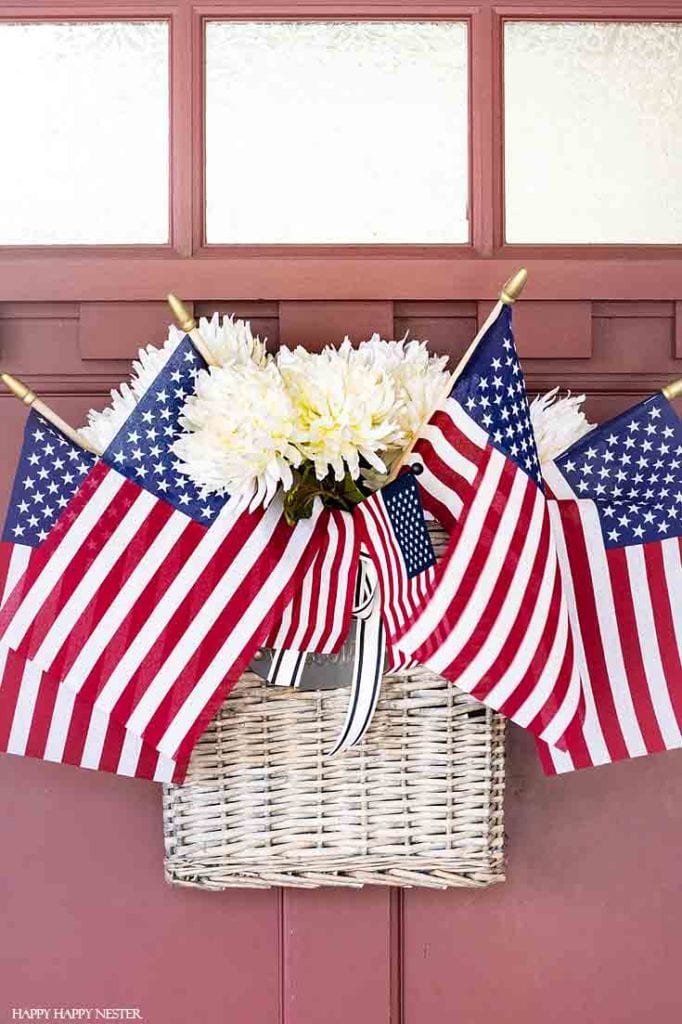 An Easy Alternative to a Wreath
People think wreaths are the classic circle shape, but actually can be anything you want it to be! For instance, this basket counts as a wreath! I added some simple flowers and some flags as festive decor in one of my favorite baskets!
Keep it simple which takes less time but will make quite the seasonal statement when it comes to creating a main piece of decor!
So if you want to spice up your home with a unique wreath, try recreating this one or create one of your own to match your style!
---
Summer Project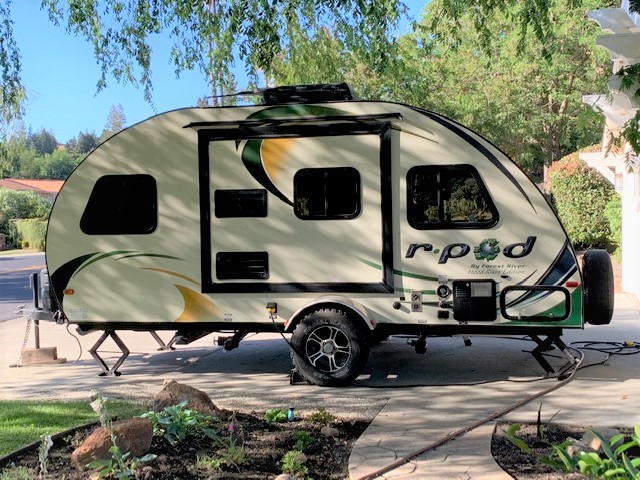 Remodeling a Small Camper
This summer, we decided that we aren't going to sit around on the weekends. So we took matters into our own hands the other day. We bought a little camper called an RPod.
We have owned about three trailers in our lifetime, and we hadn't had one for a while now. The kids kind of put a damper in this department since the two of them weren't into camping. On occasion, my husband took them on some backpacking trips, but they would rather stay in a hotel for the most part.
Now that they are almost on their own and we are almost semi-empty nesters, we decided to invest in a small camper.
After a little bit of search on Craigslist, we finally found one that fit our needs. My biggest priority was a bathroom with a toilet and shower. I have to say that I laid down my foot on this requirement.
Anywhoo, we found one, and it's about five years old. I must say that it's in pretty good shape, but it still can use a little bit of cosmetic updating. So, this weekend we will check and make sure everything is working. Then, my husband plans to check all the water lines and tanks, and I may tackle painting a few walls.
We'll see if we have enough energy after traveling on a trip to Vermont this week.
If you are like me, I'm researching my projects over on Pinterest any chance I get. And I recently started a Pinterest board that I save my ideas and inspirations for future projects. I'm sure my husband thinks I'm a bit overboard with all my plans, but he is happy that I'm excited about the camper.
Plus the camper is super small, so how much trouble can I get into?
I'll share my progress over here on the blog, so make sure to watch my weekly newsletters.
---
Well, this wraps up this week's Saturday Chitchat celebrating 4th of July projects!
Thanks so much for chatting with me!
Happy Memorial Day Weekend!

Catch up on Saturday Chitchats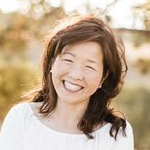 Latest posts by Janine Waite
(see all)