Here's a new week celebrating National Chocolate Chip Day! Here are ten recipes that will inspire you to get busy baking in the kitchen this weekend.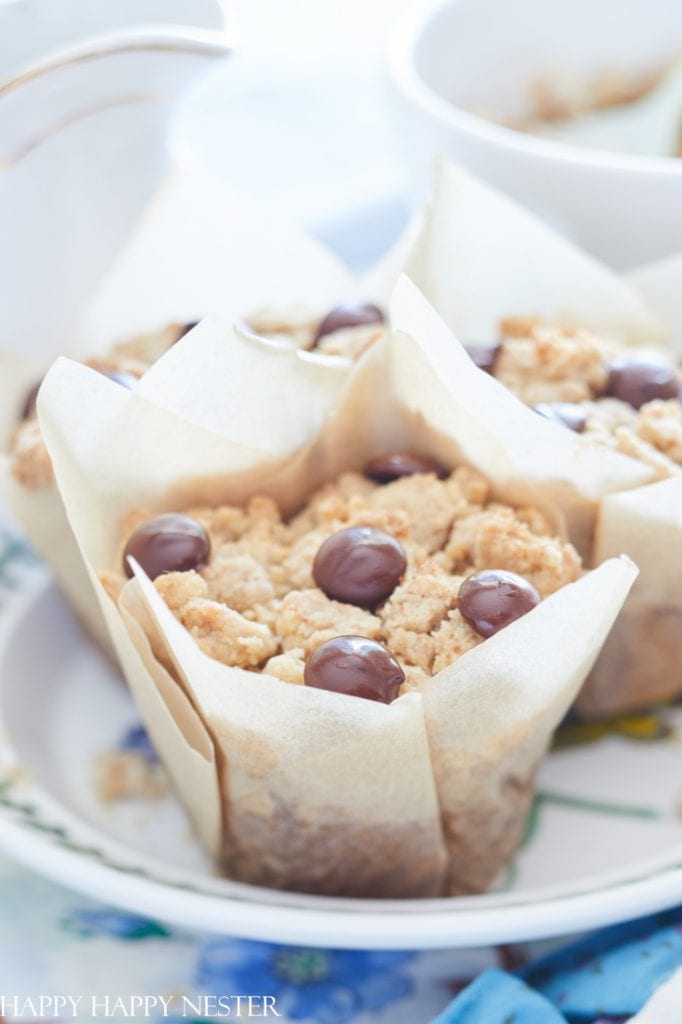 In this post, you'll find lots of inspiring recipes to help you on your way to creating yummy chocolatey desserts!
Saturday Chitchat with Janine – Volume 16
Welcome to this week's Saturday Chitchat!
It's finally the weekend, and this weekend is a special one because it's National Chocolate Chip Day today!
To celebrate such a fun holiday, I have 10 recipes with nothing but chocolate chips in them!
So for all of you chocolate fans, these recipes are for you!
Check them out and start baking!
A Personal Note from Janine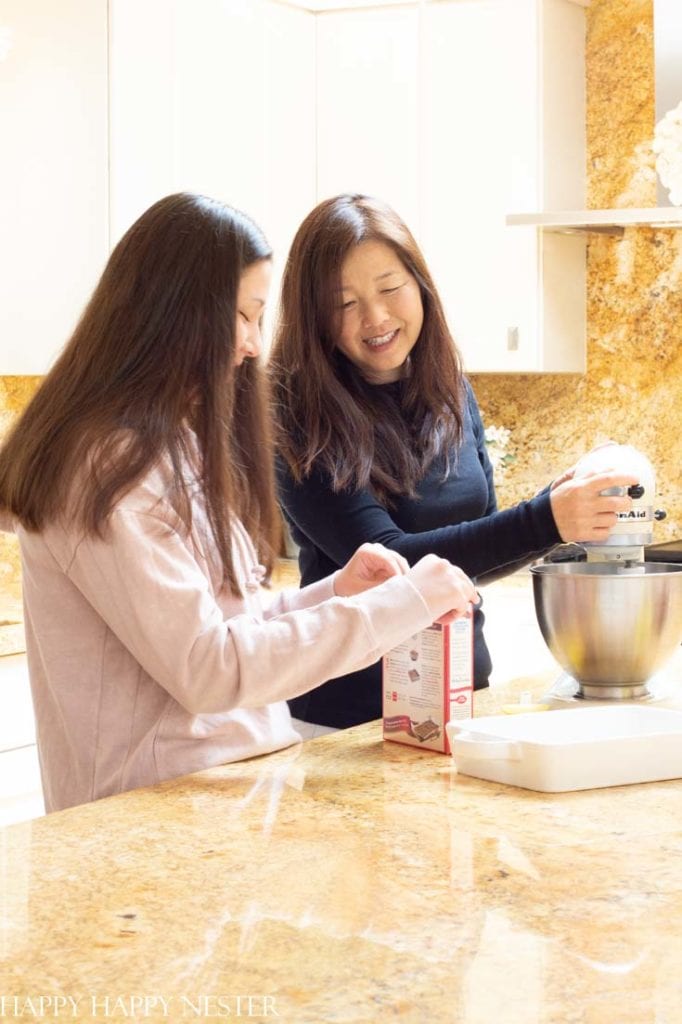 Our kitchen is the most popular room in our house. And since our whole family is working from home these days, that means every meal and snack is made in our kitchen.
If you were to drop in right now, you would see that our kitchen island is filled with snacks, groceries, projects, and much more. It is the center of activity for our family!
But, our kitchen wasn't always like this. Here is the link to our kitchen remodel post.
When we bought our 1970's California ranch styled home, the kitchen was super tiny. My husband called it "the one butt kitchen!" Yes, only one person could fit in the small space. The counter space was super limited, and if we wanted to bake or cook, that meant that we were piling stuff on top of our dining room table.
After a couple of years of living in the house, we finally tackled the big remodel. We took down the walls and opened the space. The result is that our kitchen is now open and significantly larger!
Our kitchen is a perfect space for all my baking and cooking. It has become my other office, where I'm always creating some dessert!
And this week, I was busy baking, so I'm happy to be now sharing the recipes with you today!
I hope this week's Saturday Chitchat inspires you to bake some of these delicious recipes!

---
Let's Celebrate National Chocolate Chip Day – May 15th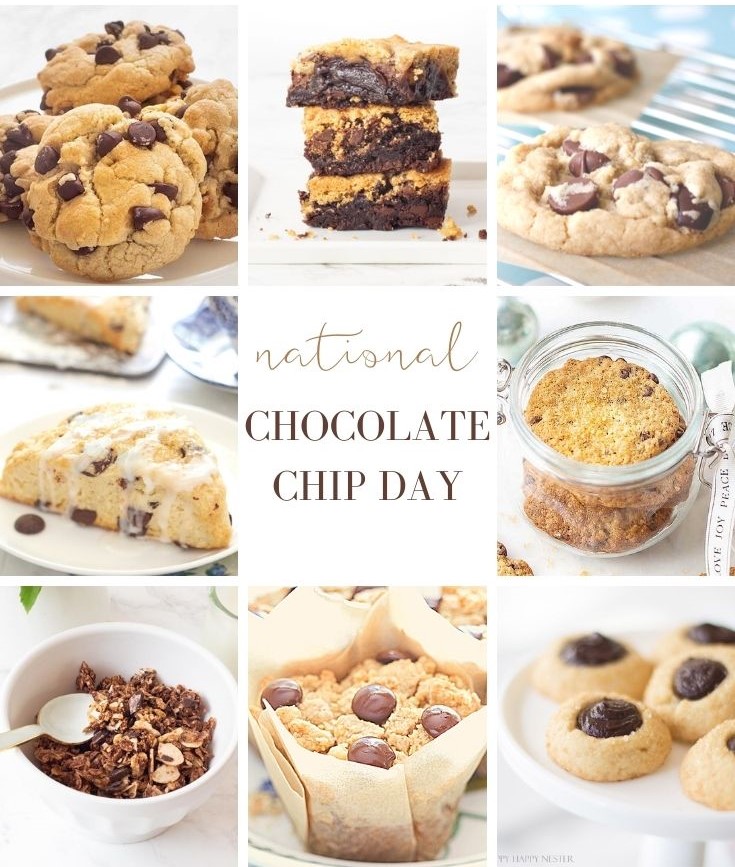 10 Chocolate Chip Recipes
This Week's Inspiration – Chocolate Chip Day
*The following posts contains affiliate links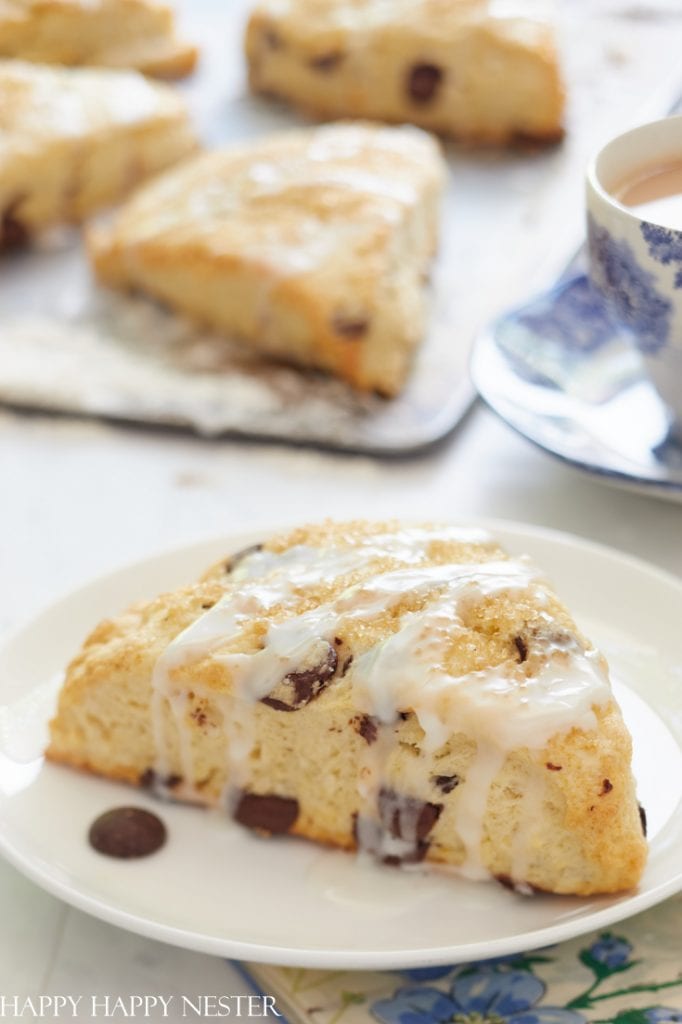 Easy Chocolate Chip Scones
Anyone would appreciate a delicious breakfast in the morning, don't worry we got you covered.
I have created a Chocolate Chip Scone Recipe, and I promise you, you'll end up making these on a daily. They require no butter nor eggs. Just whip the cream with the remaining ingredients, and voila!
This recipe is simple, sweet and I guarantee will impress your special someone on your baking skills!
Join me and visit the blog for this scrumptious recipe!
Carrot Cake Muffin Recipe – with Chocolate Chips
Who knew that carrot cake and chocolate chips would taste so good together?
I sure didn't, but after baking Carrot Cake Muffins with Chocolate Chips inside and on top, I can promise you this recipe is a must-try!
If you love carrot cake, then you'll love these muffins, my daughter's favorite cake is carrot cake, and once she tried these muffins, she was hooked!
This dessert is a delicious, moist, sweet and chocolatey with a bakery style topping as a bonus!
Check the recipe out over on the blog and get baking!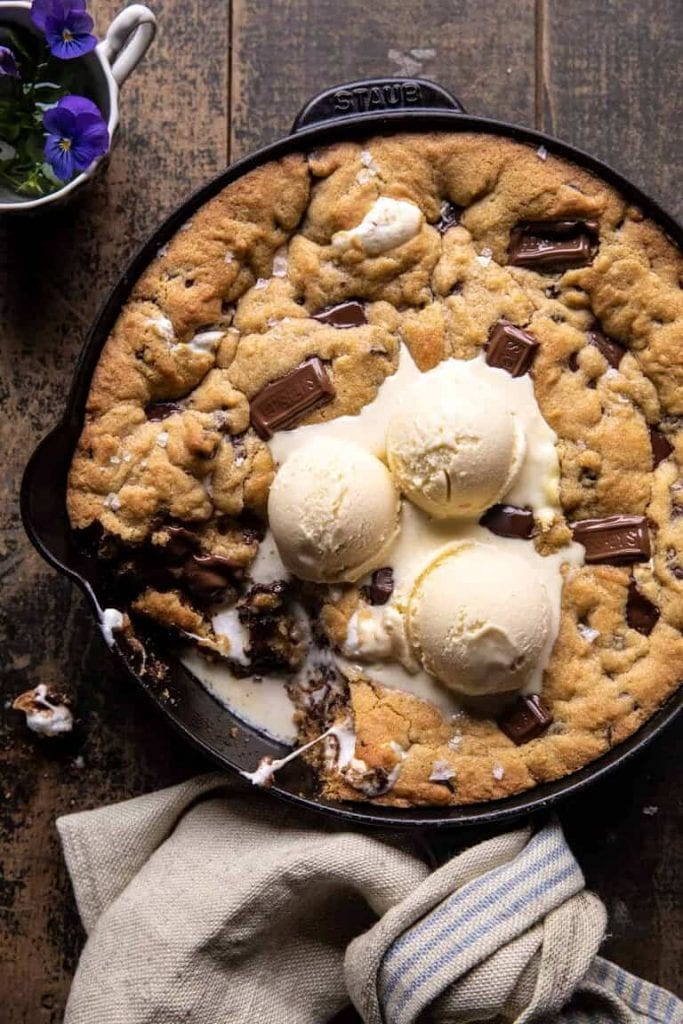 Giant S'mores Chocolate Chip Skillet Recipe
Does Giant S'mores Stuffed Chocolate Chip Skillet Cookie sound good to you? It does to me and it's just the dessert your weekend needs the most.
You only need one skillet, simple at-home ingredients and you're ready to get baking in the kitchen!
We have had our eyes on a recipe like this forever and haven't had the time to create the delicious-looking dessert but don't fear. We will be whipping this up in the future!
In the meantime, check out the recipe from Half-Baked Harvest and get ready to enjoy this dessert on the daily!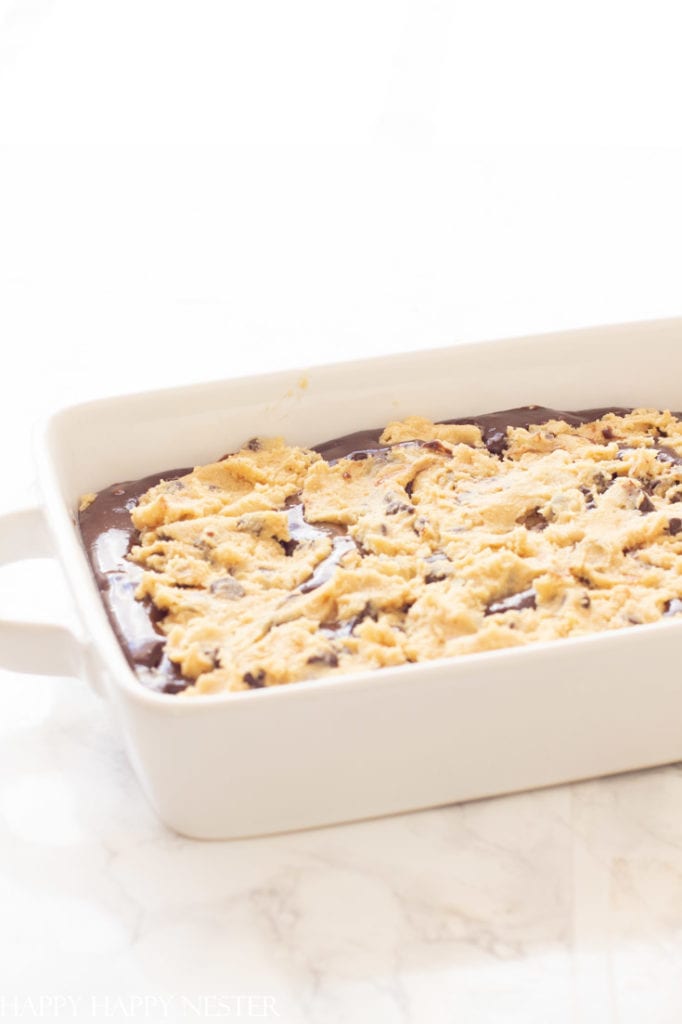 Chocolate Chip Cookie Brownies
Who loves an easy, delicious dessert recipe? Me! I try to find and create simple yet mouthwatering dessert recipes to share with friends and family, and today I have one for the books.
I have created a Chocolate Chip Cookie Brownie recipe, also known as a "brookie"! Trust me, it sounds too sweet, but once you taste it, the flavors end up working so well together!
In this blog post, I include a recipe with step-by-step instructions to help you along the way and offer other delicious recipes to experiment with!
Come on over to the blog to check out these one of a kind brookies!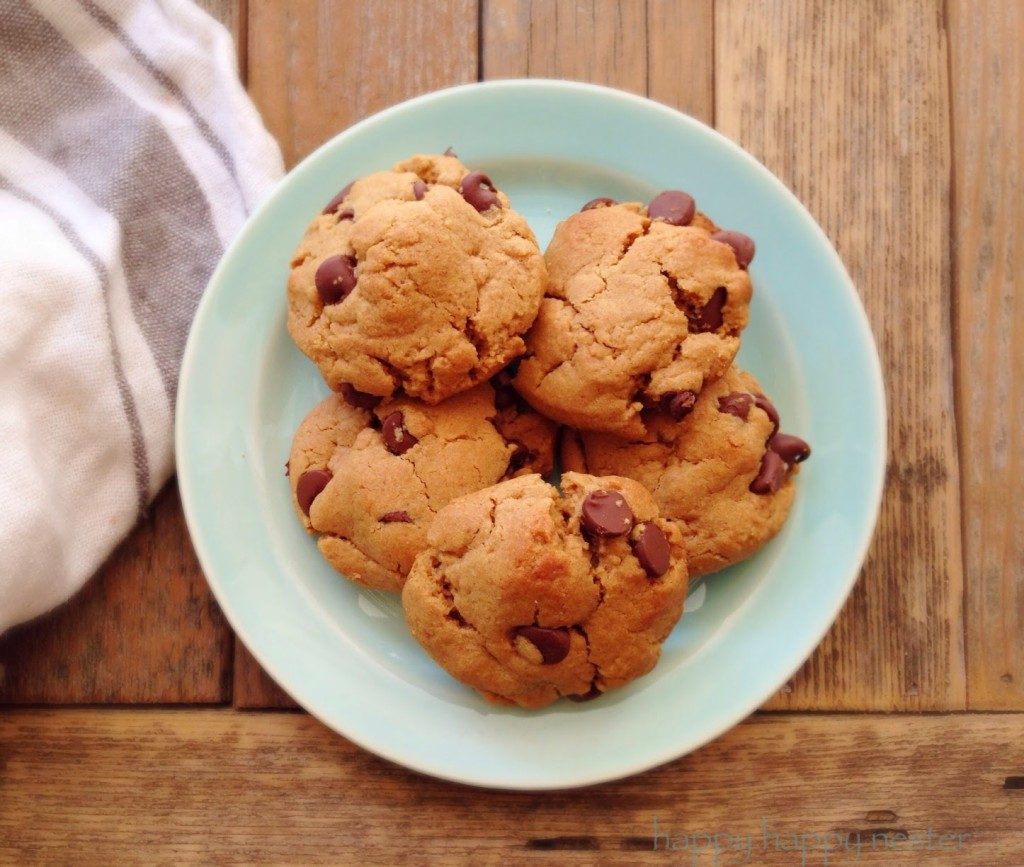 Gluten Free Peanut Butter Chocolate Chip Cookies
Here is another one of my easy and simple recipes and this time, it's gluten free!
These Peanut Butter Chocolate Chip Cookies are a favorite of the family and can be served for any occasion or event!
This recipe will meet your needs for a peanut butter chocolate chip cookie and blow your taste buds away, trust me, at first, I doubted the mix of peanut butter and chocolate, but now I make them every year!
Come on over to the blog for this simple yet tasty recipe!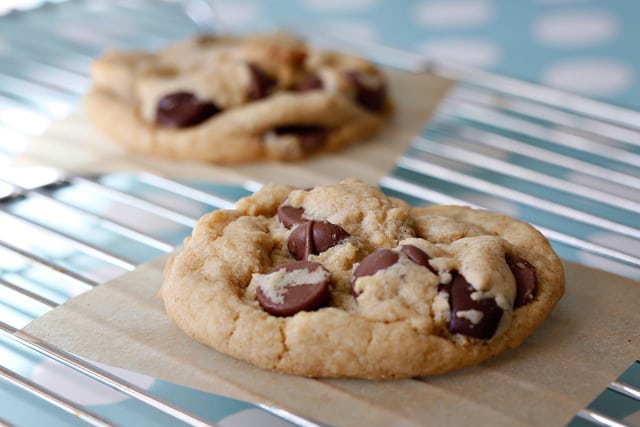 Crispy Chocolate Chip Cookie
I bet all of you have been on the hunt to find the perfect chocolate chip cookie that is crispy, doughy, and delicious enough. The hunt has come to an end because my Chocolate Chip Cookie recipe is exactly that!
This cookie is moist, crispy, yet doughy that includes a secret ingredient to make this dessert so good. Who would have thought vanilla pudding would help create the best chocolate chip cookies? And yes, vanilla pudding is the secret ingredient!
Come check out my recipe and be ready to become amazed!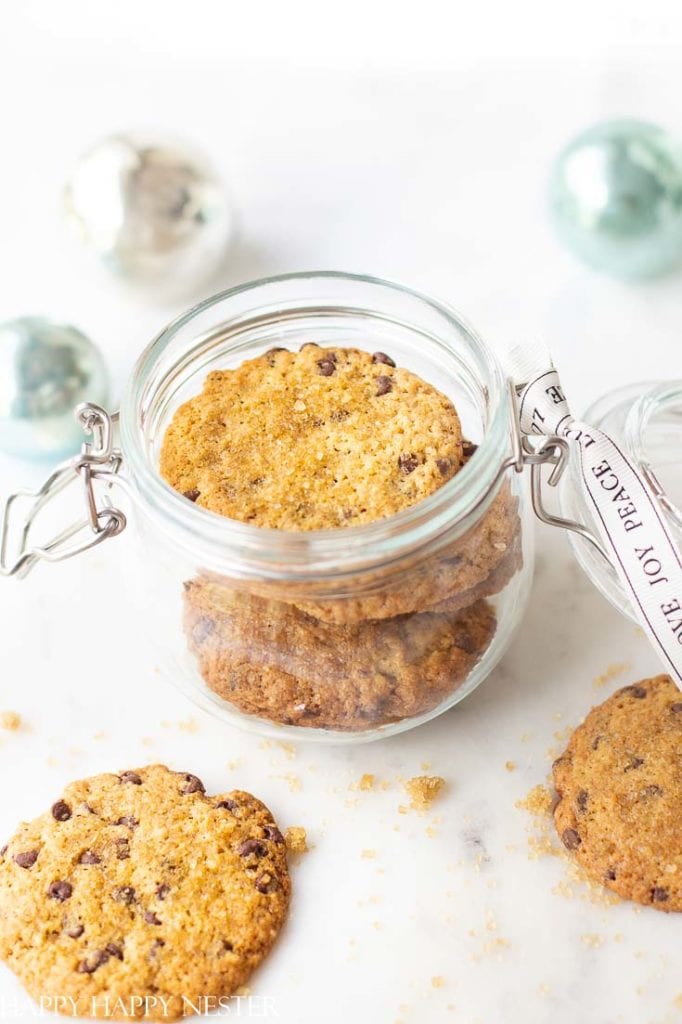 The Best Chocolate Chip Cookie
If you're more of a thin chocolate chip cookie fan, I got you! My Chocolate Chip Cookies are thin, crunchy, crispy with a delicious aftertaste!
These have always been a favorite when it comes to wanting something simple and sweet to bake!
My goal was to re-create a cookie we had tasted while on our trip in Hawaii, and I'm pretty sure it's the one, maybe even better than the cookie we had on vacation.
Come on and check this recipe out on the blog to taste one of the best thin and crispy chocolate chip cookies!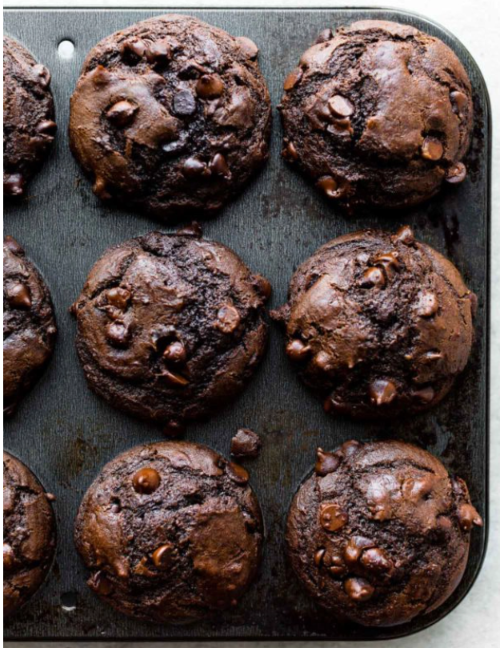 Double Chocolate Muffins
Here is a recipe that is easy and simple and will definitely satisfy your chocolate cravings. I present to you Double Chocolate Muffins!
This post includes details, key ingredients and tips on how to create some of the best tasting chocolate muffins ever!
I have always wanted to perfect a chocolate muffin, I mean, it seems easy, but I haven't had the time to make my wish come true.
In the meantime, check out this recipe from Sally's Baking Addiction and fix those cravings!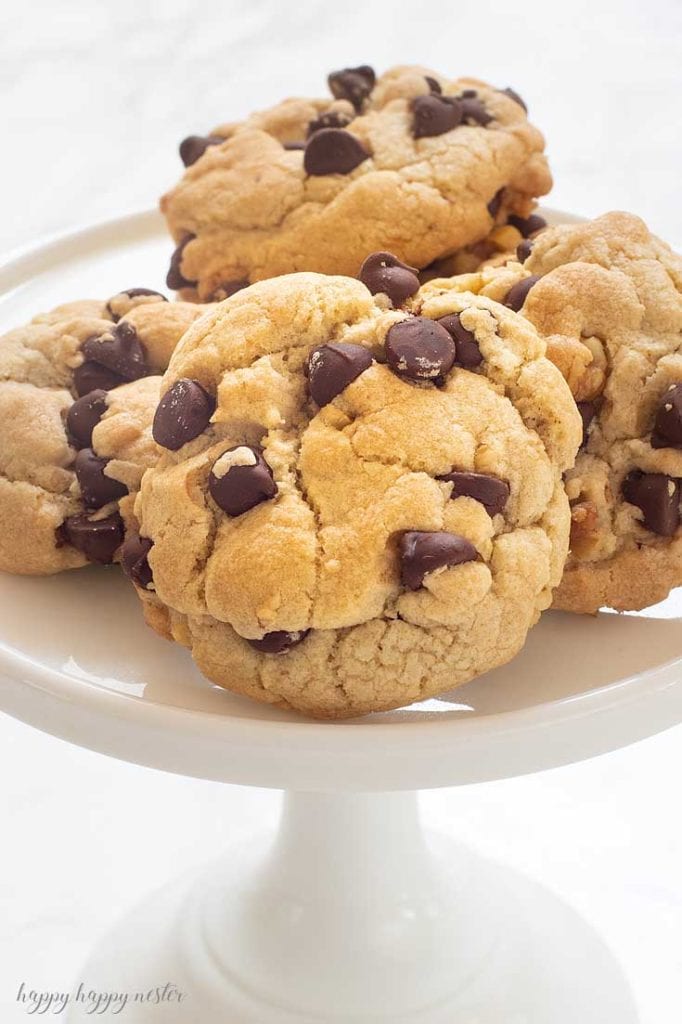 The Best Crunchy Crispy and Chunky Chocolate Chip Cookie
Everyone loves a good chocolate chip cookie, right? I've never met anyone who didn't.
So for all of you chocolate chip cookie fans out there, this recipe is for you. I have a Chocolate Chip Cookie recipe like no other. It's crunchy, crispy, and packed with chocolate chips!
But seriously, this recipe is a must-try and one of the best cookies I have ever had, and I have tried quite a few versions of chocolate chip cookies, but I always come back to this recipe.
Check out this recipe over on the blog and get ready to have your taste buds thank you later!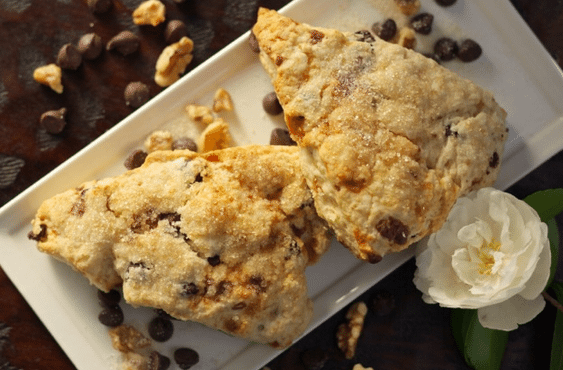 Yummy Scones
These scones are perfect for any occasion, whether it's breakfast in bed, a tea party, after-dinner dessert with loved ones, you name it!
Light and fluffy but instead of butter, I use whipping cream to create the fluffiness of this delicious dessert!
My husband loves scones, so if you have a friend, partner, sibling, or family member who also is a fan, then this recipe is for you!
Come on over to the blog to check out this yummy scone recipe and wow your friends, family, and loved ones with your baking skills!
---
This Week's – Boutique of the Week (Cute Casual Summer Outfits)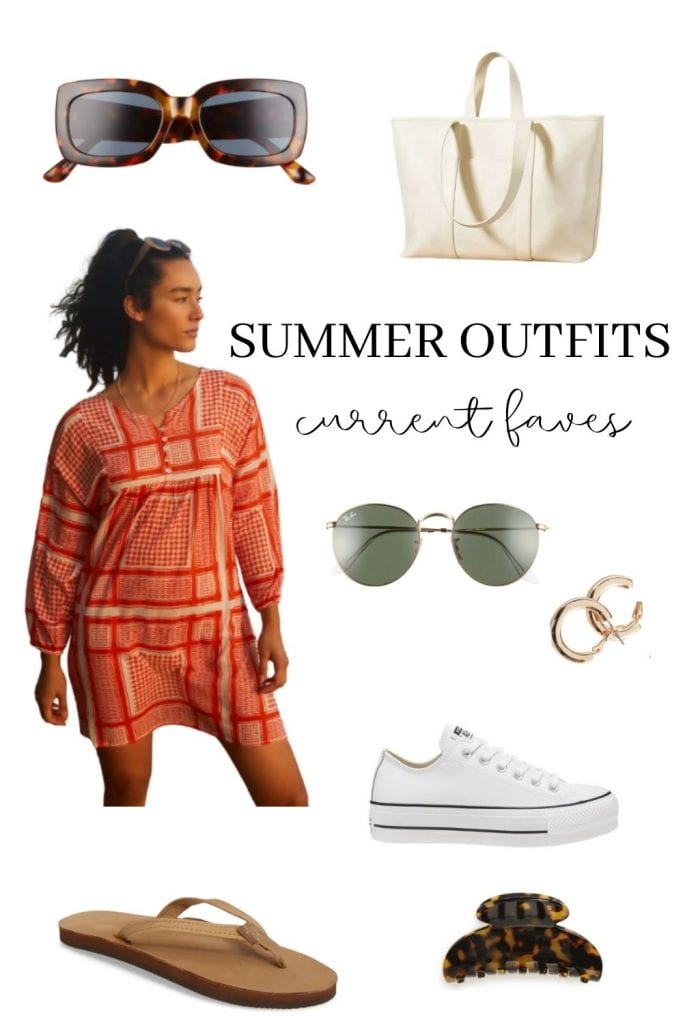 Cute Casual Summer Outfits
In need of a new wardrobe for summer? Well, you're in luck! I have created 7 Cute and Casual Summer Outfits to make you feel good and look good for the best summer ever!
From shoes to women's clothing to accessories, this is where you can find some of the best fits for summer!
It's time to get out of those sweats and pj's we have been wearing every day for the past year, and time to start summer 2021 with good vibes and even better style!
Check these outfits out on the blog to find your wardrobe or become inspired to create your own summer outfits!
---
My Favorite Things – in the Kitchen
*The following post contains affiliate links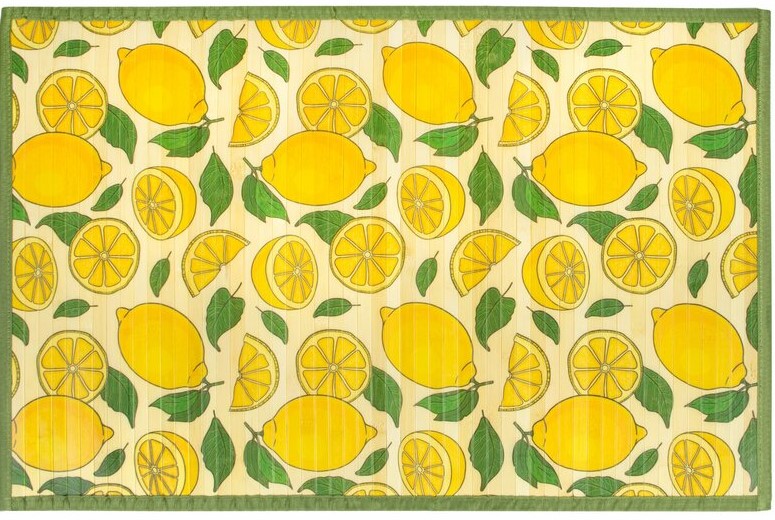 I had tried to find a stylish yet durable mat to go right below my sink when washing dishes. I looked everywhere and couldn't find one that suited me or my needs.
Until now. Thankfully I can finally say that I have found a mat that works for me! It is a Bamboo Mat and it's amazing!
To be serious, this mat works so well with my kitchen style. It's comfortable underneath our feet, and it doesn't slip around or move.
It's the perfect mat if you're looking for one!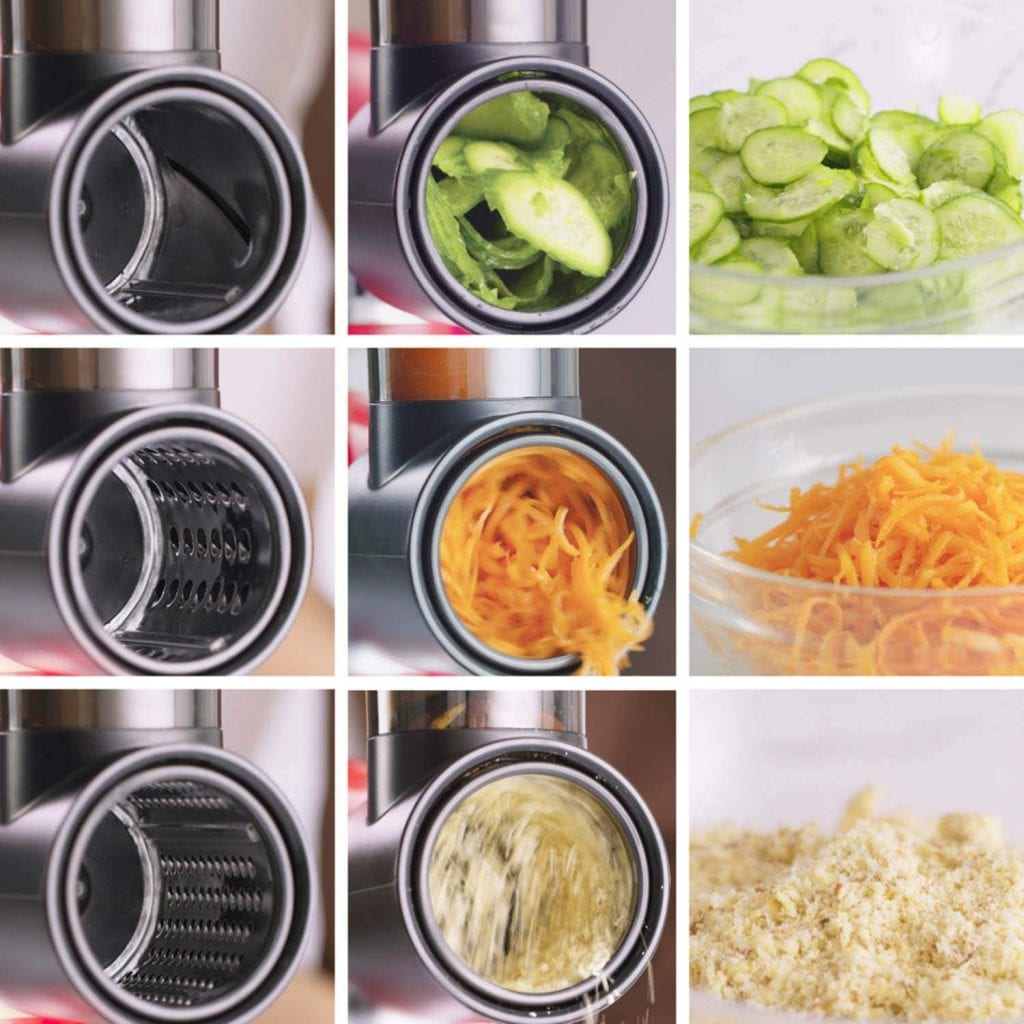 For me, it's sometimes difficult to find some of the best kitchen aids to have that will stay durable through cooking and baking. But once I find one that gets the job done, there's no going back.
I have had my eye on these kitchen aid attachments for the longest time and trust me, I have good reason to want these.
They save time and help our everyday needs when making salads where we are chopping and grating ingredients, it's just seems like a no brainer when it comes to purchasing this.
Plus, if you already have a kitchen aid, why wouldn't you purchase these attachments? It would make preparing and cooking a lot easier! Besides, who doesn't love easy, simple and time-saving equipment?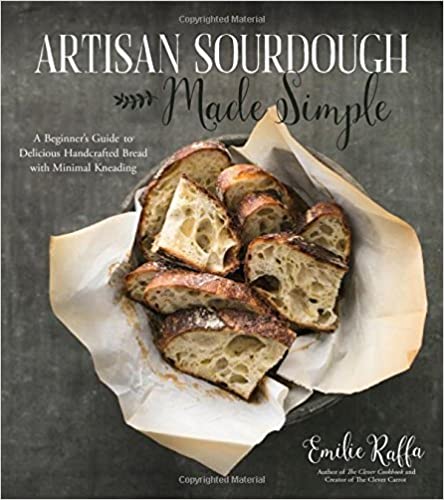 If you haven't noticed, I have been obsessing over baking bread, especially sourdough bread. Since I have been experimenting with new recipes and different types of bread, I would first need to get a cookbook to help me out.
Well, I have found the perfect sourdough cookbook to fill my needs!
It's basically a beginner's guide to making some of the yummiest bread which seems like my type of book.
If you're on the same boat as I am and looking for a cookbook, purchase this and join me in baking some delicious loafs of bread!
---
Easy Desserts to Bake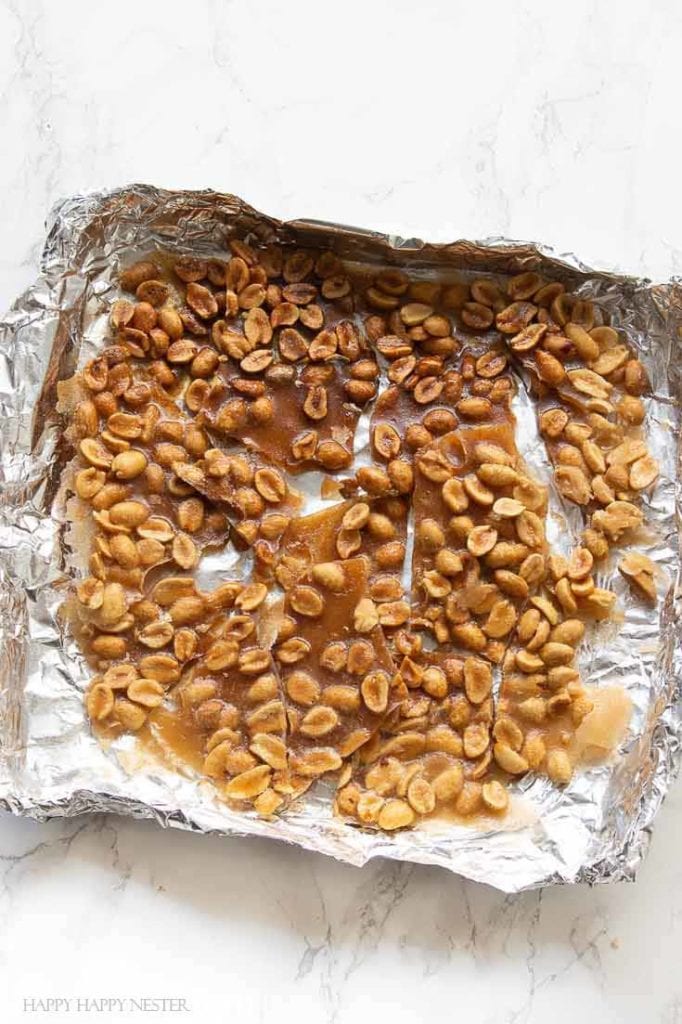 Easy Brittle
You'll be shocked how easy this brittle recipe is! It is one of our favorite quick and easy desserts and deserves to be shared.
This delicious, brittle recipe is the perfect amount of crunch and crisp to fill those needs and satisfy any snack cravings of yours!
The local grocery stores didn't use to carry the Betty Crocker Brittle Mix, but thankfully they do now! There are multiple types to choose from, including brownie, chocolate chip cookie, and peanut brittle mix!
I would definitely recommend taking the drive to your local store and purchasing this brittle mix for an easy, simple yet sweet dessert that requires little hassle!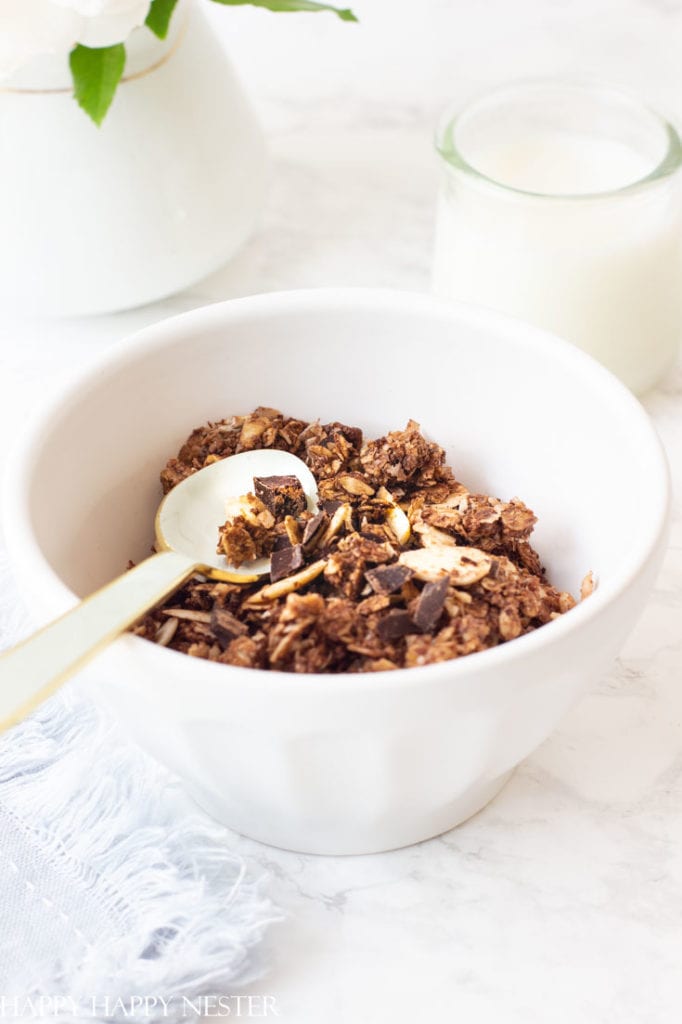 Easy Homemade Granola with Chocolate
Granola has been a family favorite when it comes to breakfast, a snack to go, or a little something to have when on the run. We decided to spice up our recipe a bit by adding chocolate chunks to add some sweetness!
Recreating a good recipe seems to always happen after a trip. We end up tasting different foods in other countries and end up needing to recreate them at home! That was the case this time when we came home from France from having amazing granola there!
If you love granola but want a little twist to add, then check out this recipe over on the blog!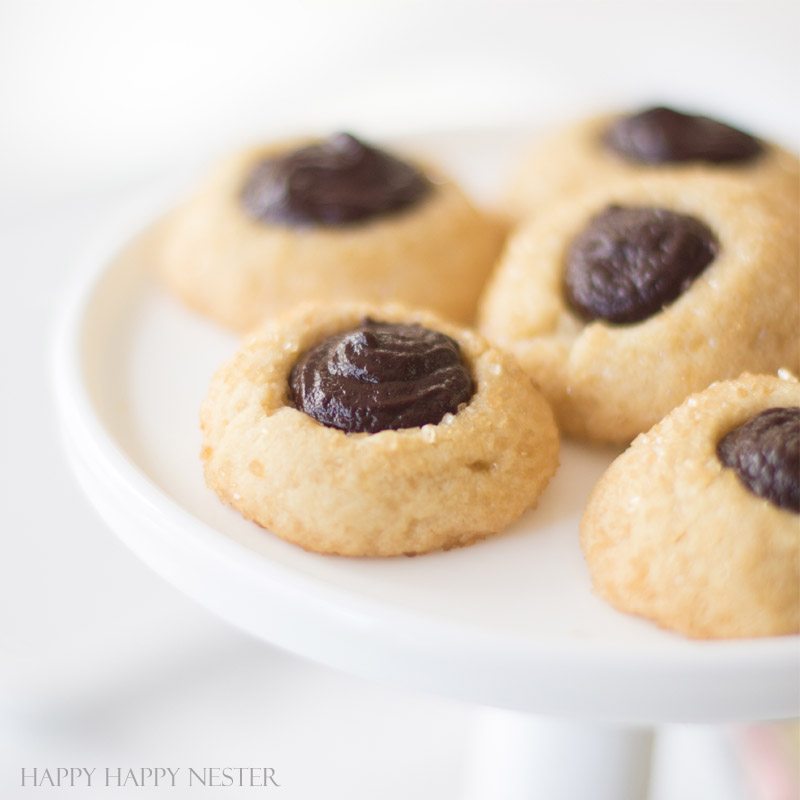 Chocolate Chip Thumbprint Cookie
If I had to choose one dessert recipe of mine to bake forever, this would be the one!
Seriously, I have always loved baking these Chocolate Chip Thumbprint Cookies and even better my family loves eating them! So you could definitely say, they are a family favorite!
We tend to bake them around Christmas time, but hey, why not all the time! What makes them so delicious is the chocolate ganache along with turbinado sugar on top!
If you're looking for a cookie to bring to your friend's holiday party or a cookie to enjoy no matter the occasion, then come over to the blog and get baking today!
---
Trending Over On The Blog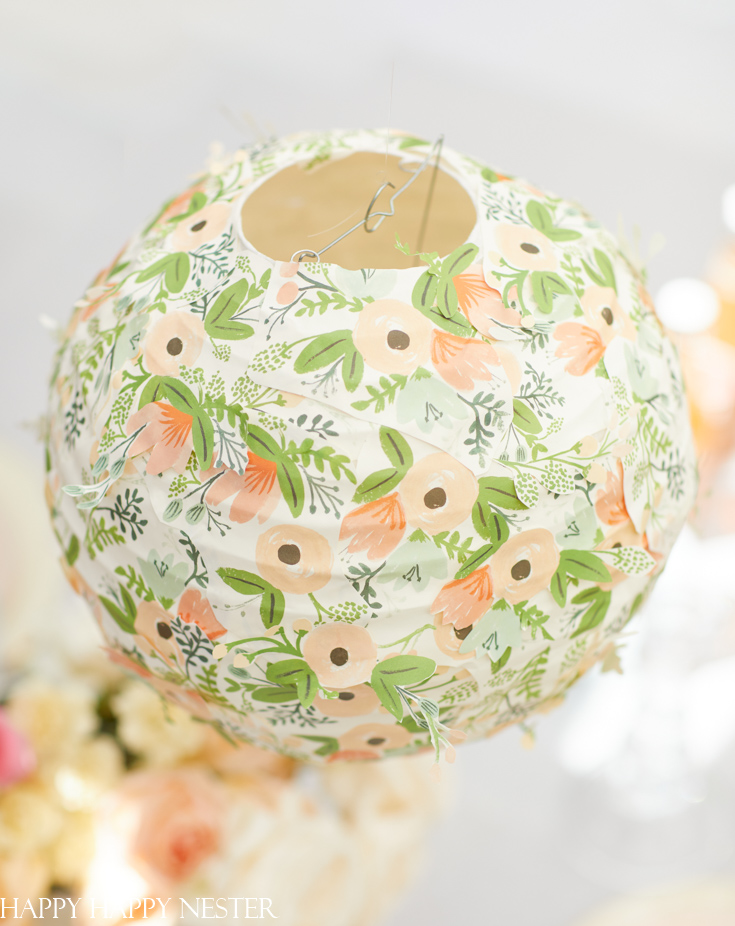 Paper Lantern DIY
In need of a fun and gorgeous DIY craft to decorate your outside patio with? I recently made this paper lantern, hung it in my backyard, and I am loving the look!
It was so much fun to create because I could pick out what design I wanted and choose where I wanted to hang it!
Since summer is coming, we are all starting to have family and friends over again to enjoy evenings outside, meaning we all want our outside oasis to look welcoming. In that case, I would definitely recommend this DIY craft to add to your backyard!
Come on over to the blog to check out this craft to start decorating your outside patio!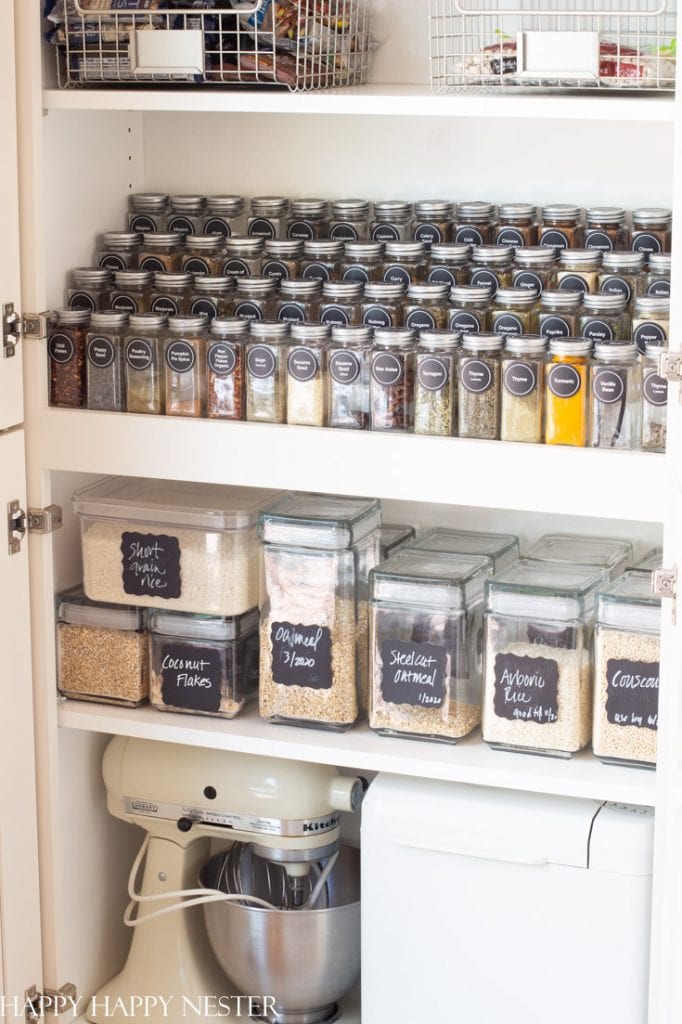 The Best Tips For Organizing a Spice Rack
Having a tough time trying to organize? I have been there and trust me it wasn't easy but with these tips and tricks that I am going to be sharing with you today, I have finally come to a organizing style that suits me!
I am here to share with you some of the best tips for organizing a spice rack! This will help you along the way of organization starting in a small space like the spice rack that will move throughout your kitchen!
In this post, I let you in on some tips and tricks on organization and how to do it right!
So, come on over and check out these tips to start organizing today!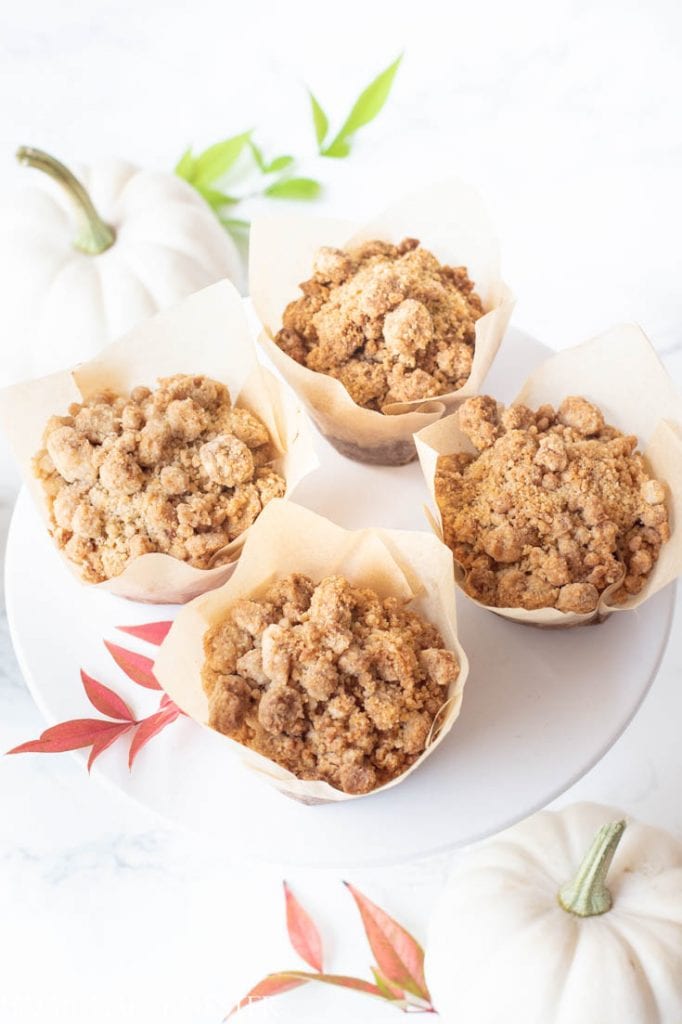 PUMPKIN MUFFIN RECIPE
I have found that I am a fan of pumpkin flavored everything whether it's drinks, snacks, treats and desserts!
Since I love pumpkin-flavored food so much, I thought I would share my Pumpkin Muffin Recipe with all of you who may also be pumpkin fans!
This recipe is so delicious and the crumb topping just adds to the mouthwatering taste!
So, if you're a fan of all treats pumpkin, try out my recipe out on the blog!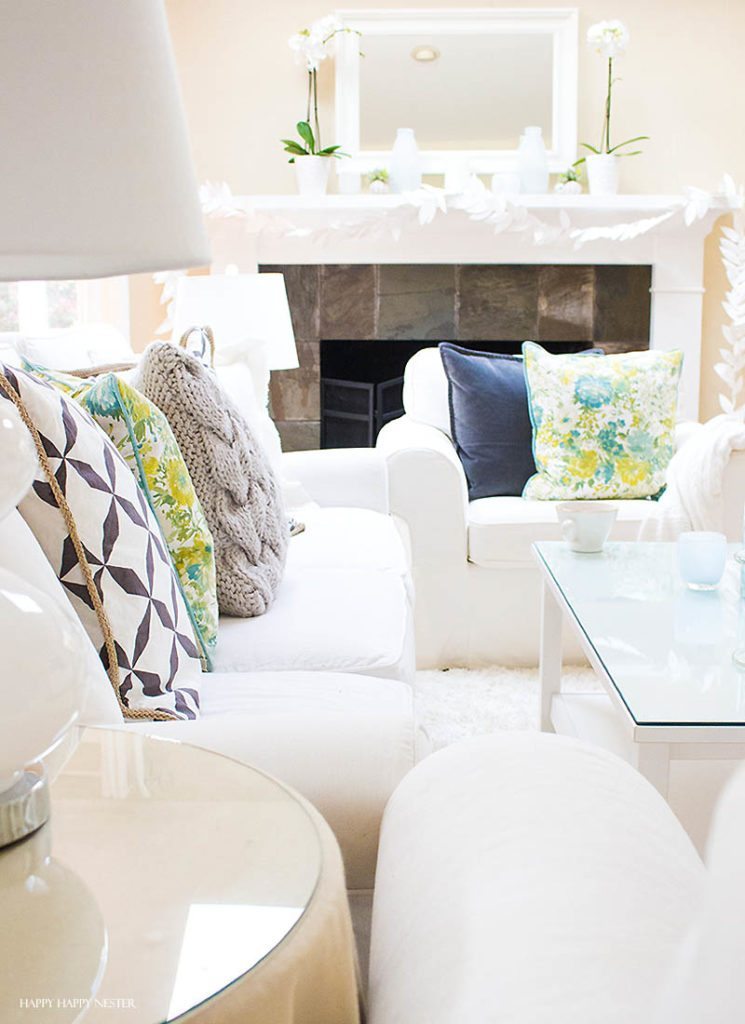 5 REASONS MY CRATE AND BARREL SOFA IS THE BEST
Having trouble finding the perfect sofa for you? I have been in your shoes and had no idea where to start. But several years later, I couldn't be happier with the one we have!
We chose the Crate And Barrel Sofa because it satisfied all of my needs and it looked incredible in our living room!
This post includes 5 reasons why this sofa is the best and why it's worthy of a purchase. Trust me, these reasons are worth knowing!
If you're either hunting for your first sofa or looking for a new sofa, check out this post over on the blog!
---
Look What's Baking!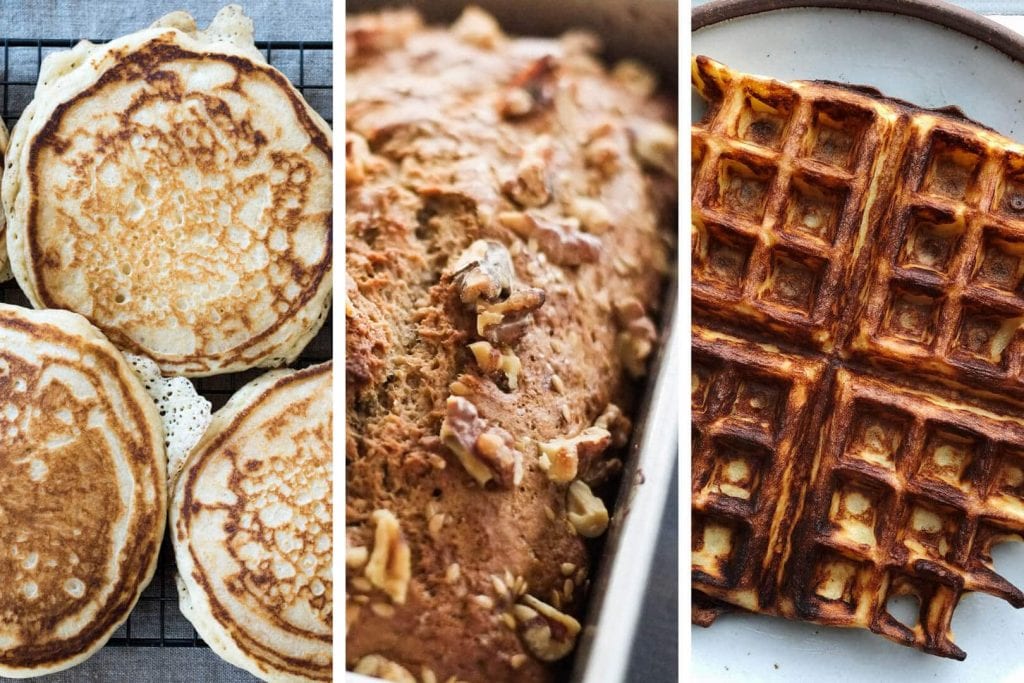 SOURDOUGH RECIPES
It's no secret that I love bread. Not only do I love eating it but I also love baking bread.
So here are a few of my favorite bread recipes to enjoy whenever and with whoever! But in all seriousness, who doesn't love a warm loaf of their favorite bread? I do, and I am here wanting to share my love of baking bread with you all!
These are delightful recipes to serve with sandwiches, dinners, lunches and even to mix within your own favorite meals!
I promise the results are a beautiful, mouthwatering loaf of bread with a thin yet crispy crust to fill those cravings and satisfy those needs!
---
This Week's Tips – Around the Kitchen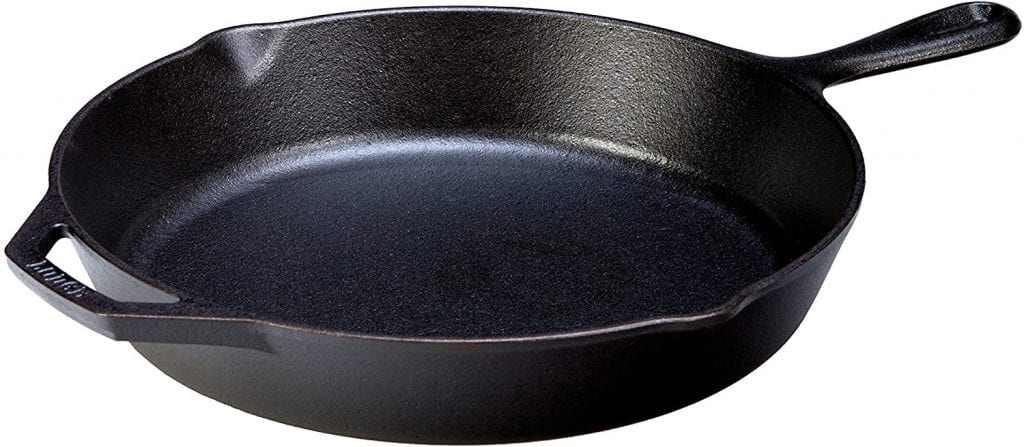 How to Dry a Cast Iron Pan
Do you fear your cast iron pans will rust if you leave them to dry all night? I have a fun trick on how to dry them quickly without rusting them a bit!
If you're like me, you want to protect your kitchen equipment at all costs which means no rusting pans in my house!
To dry these pans quickly without thinking twice about them rusting, we set the cast iron skillet on our stovetop and put the heat on low for about two mins or until dry.
How to Preserve Lemons
I have tons of lemon trees in my backyard, and over the years I have found ways to preserve them and save them for last minute recipes or meals!
No need to cut them and drain the juice out into ice cube trays anymore, instead I wash them and freeze them whole which allows you to use the rind for zesting and the inside of the lemon for juicing!
Washing and freezing them is the perfect solution to preserving your lemons at home!
---
Here's What We Did Over Last Weekend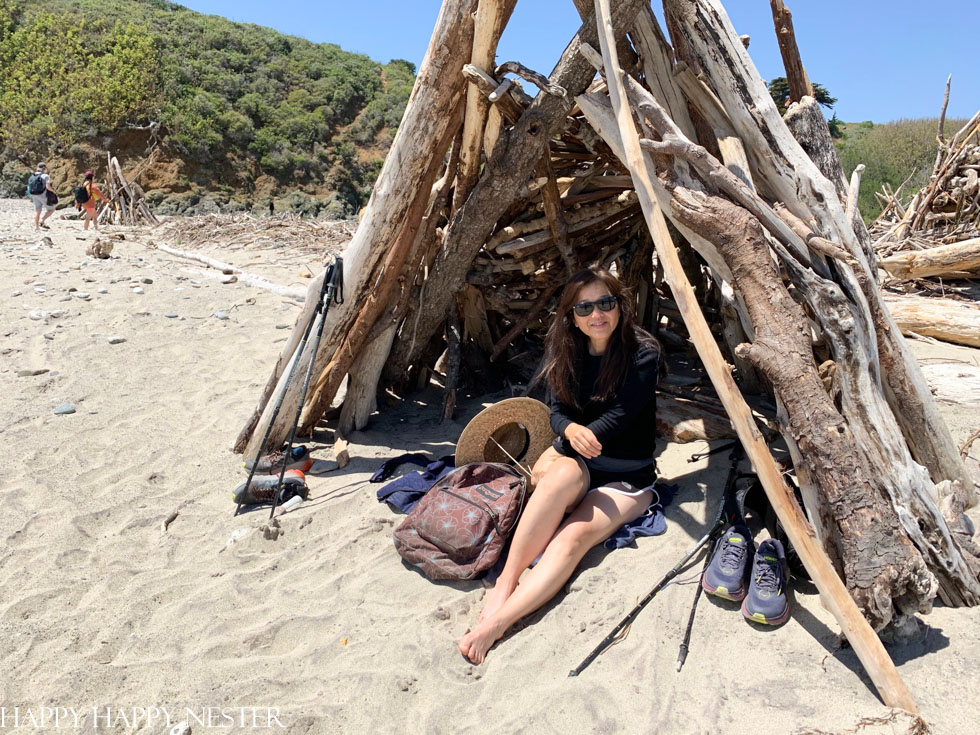 Weekend Trip to Carmel California
Last week my daughter and I wrapped up our work week early.
So, I headed out with my husband for a quick trip to Carmel, California. If you are familiar with Northern California's coast, it has beautiful beaches and lots of cute little towns to Toodle around in.
We stumbled upon this beautiful beach. There is a short hike from the parking lot to the beach, but it was well worth the trek through a little stream.
The white sandy beach was dotted with these fun little driftwood shelters that beachgoers had built.
If you are in the area and want to try the one mile hike into the Andrew Molera beach then here is the address:
45500 CA-1, Big Sur, CA 93920
---
This wraps up this week's Saturday Chitchat celebrating National Chocolate Chip Day!
Thanks so much for chatting with me!
Happy Mother's Day!

Catch up on Saturday Chitchats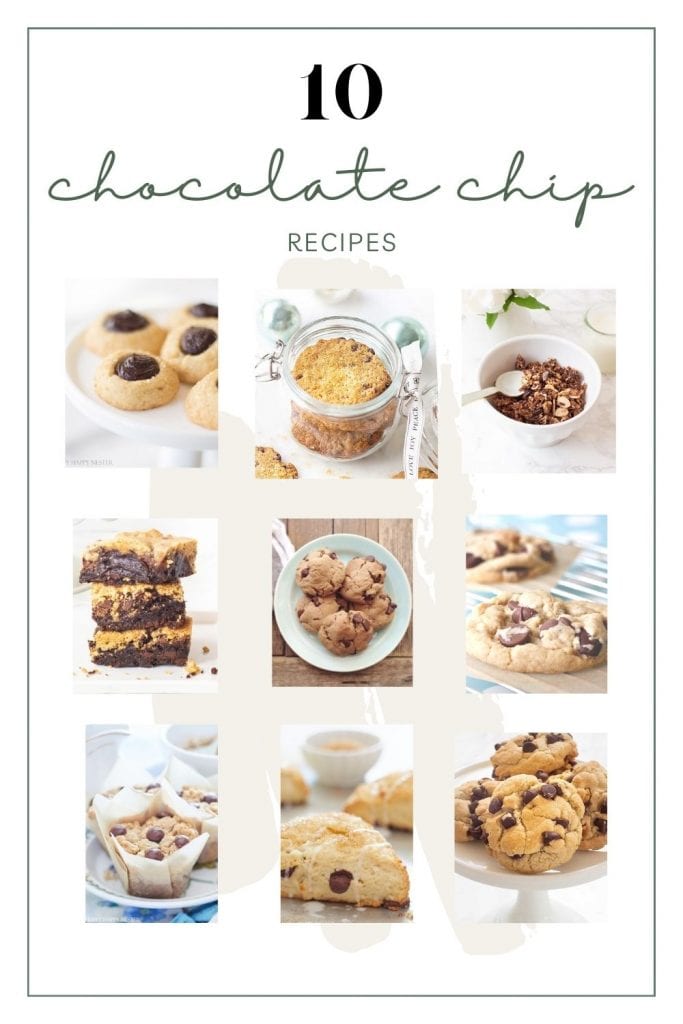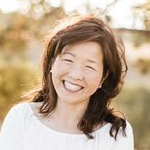 Latest posts by Janine Waite
(see all)