I recently created these Chocolate Banana Homemade Popsicles, which are super yummy if you need a cold summer treat that is almost dairy-free.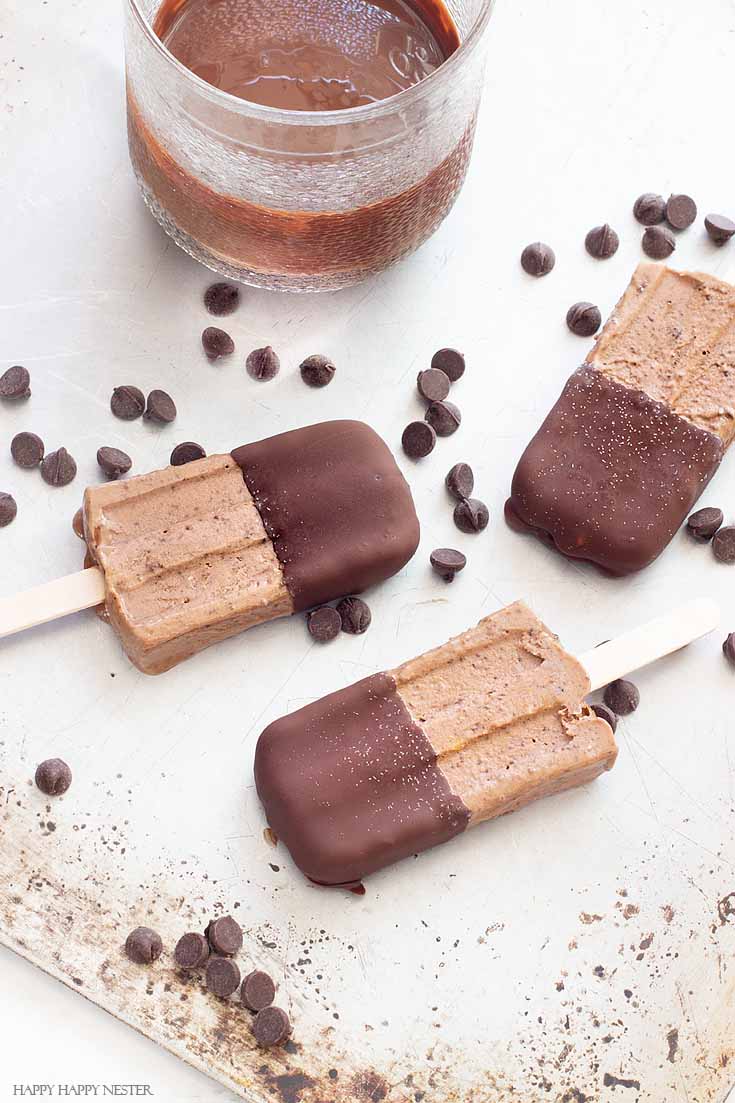 Chocolate Bananas Homemade Popsicles
So I decided to create a popsicle that doesn't contain milk since my husband is pretty allergic to the stuff. So, this popsicle is made up mostly of bananas, peanut butter, and chocolate chips. Let's say if you like that chocolate-covered frozen bananas that Disneyland sells than you'll love these popsicles.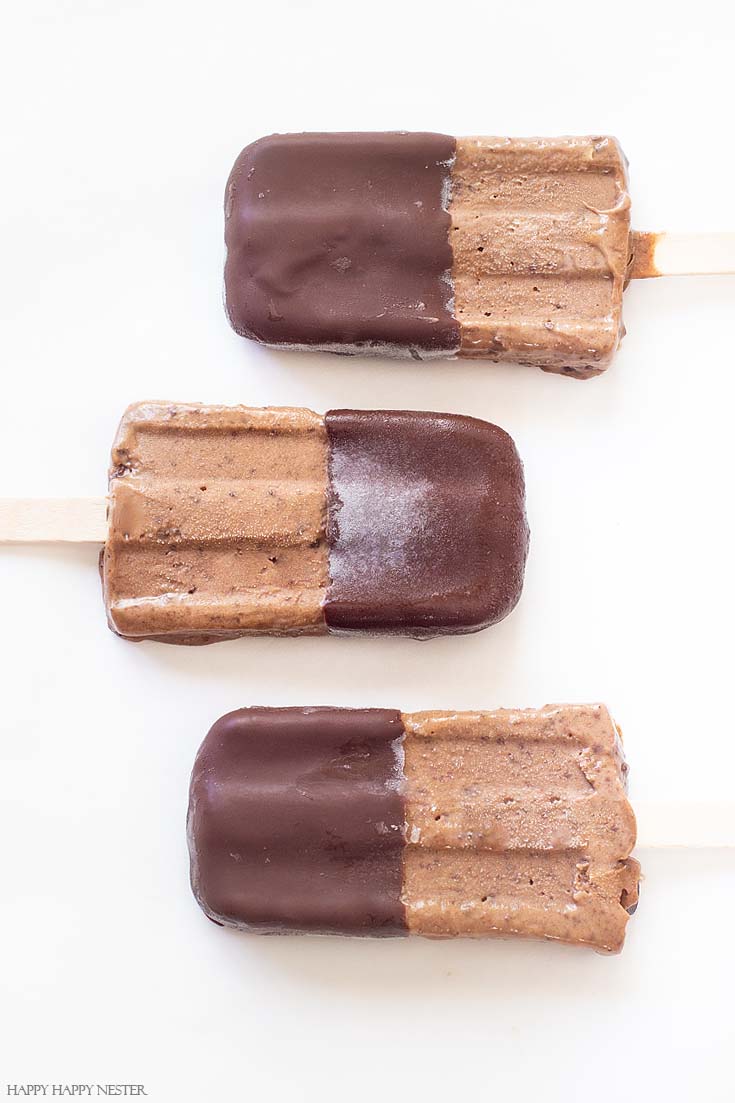 Today, quite a few of my talented friends joined me on this fun post. So, make sure to check out their yummy recipes at the bottom of this post.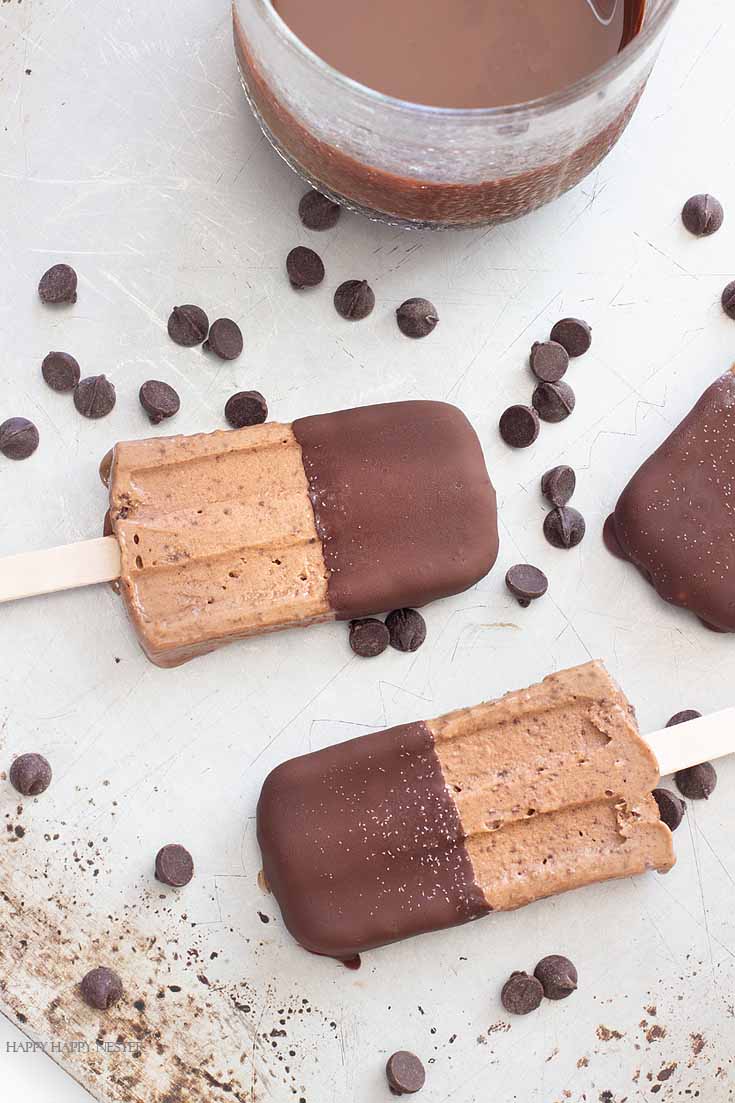 I've made a version of this recipe with frozen bananas, and it turns out like yummy dairy-free ice cream. So, I thought, why not try it as a chocolate banana homemade popsicles. Well, I'm delighted that they turned out delicious and that my hubby is continually asking to have one. So, now that I captured photos of them for this post, I guess I'll let him devour some. I did make a creamy custard popsicle that you can check out the recipe.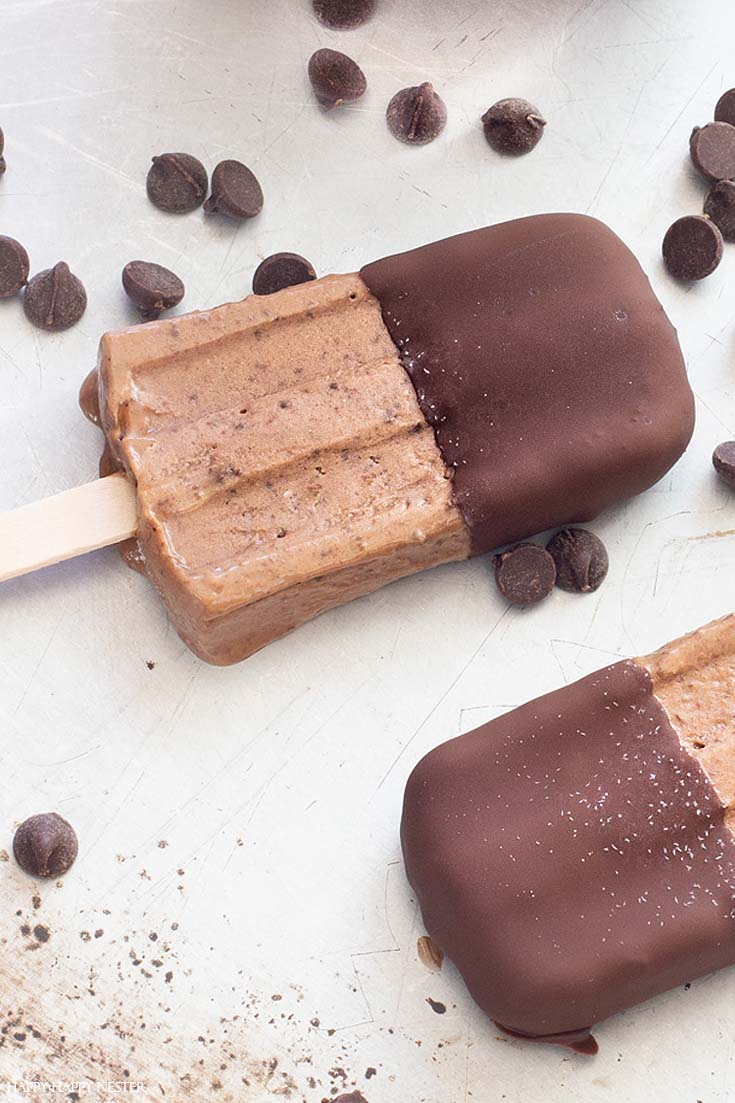 Do you make homemade popsicles? Looking back, I wished I had made them when my kiddos were young. It is always nice to feed the family things that you know exactly the ingredients. Don't you wonder if we are eating way too much-processed foods?
Chocolate Banana Homemade Popsicles
If you love the combination of bananas and chocolate then you'll especially enjoy these chocolate banana homemade popsicles. You'll love these yummy treats.
Ingredients
Popsicles
4

bananas

1/2

cup

peanut butter

3/4

cup

chocolate chips

can use vegan

1/2

cup

agave syrup
Chocolate Outer Shell
1/2

cup

coconut oil

1 1/2

cups

chocolate chips

can use vegan
Instructions
Popsicles
Blend bananas, peanut butter, agave syrup, and chocolate chips in a blender.

Place mixture in 10 popsicles molds and insert top and popsicle stick in each mold.

Put in freezer and freeze for at least 4 hours.
Chocolate Dip
Place chocolate chips and coconut oil in a microwaveable glass.

Place in microwave and cook for about a minute or so. Make sure to mix at different intervals and check out if the chips are melting.

Once the chocolate syrup is melted dip each frozen popsicles in the melted syrup.
I love that they are pretty much dairy-free (minus the milk in the chocolate chips) and still very delicious. Ok, I have a bit of trouble with getting my popsicles out of the snazzy popsicle molds. I've tried letting them sit out for a bit, turning the mold upside down and soaking in the bottom section. I finally found what worked best for me. But as you can see the creamy popsicle does melt a little bit, and they look homemade! Well, the reality is that I'm a real chef will honest results!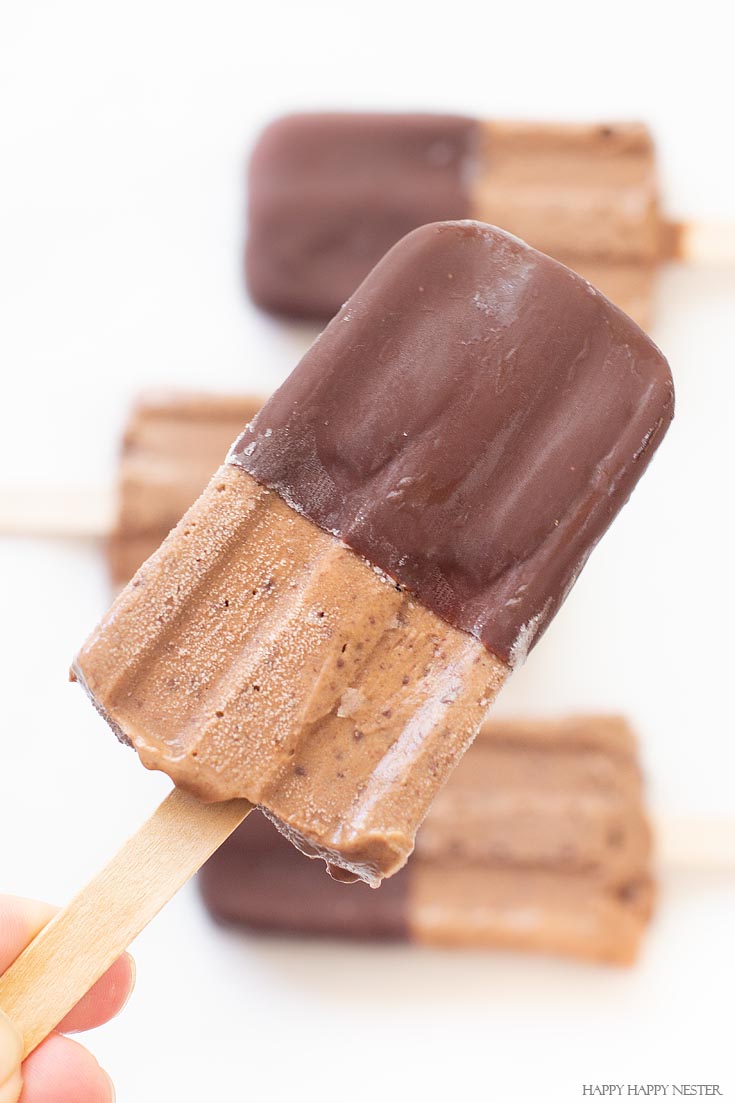 A few tricks on making popsicles
1. The key to getting a beautiful looking popsicle is the mold you use. I tried the plastic mold only to experience a ton of frustration. You see, the mold was so stiff that I couldn't get the popsicles out. My friend, Colette told me of some silicone molds and I gave them a try and they came out perfectly. I was super happy that with a little twist of the mold the popsicles popped out so nicely.
2. After lifting the popsicles out of the molds place back in the freezer. A couple of minutes later dip them in the chocolate to create the outer shell. Freeze again to harden everything before eating your chocolate banana homemade popsicles.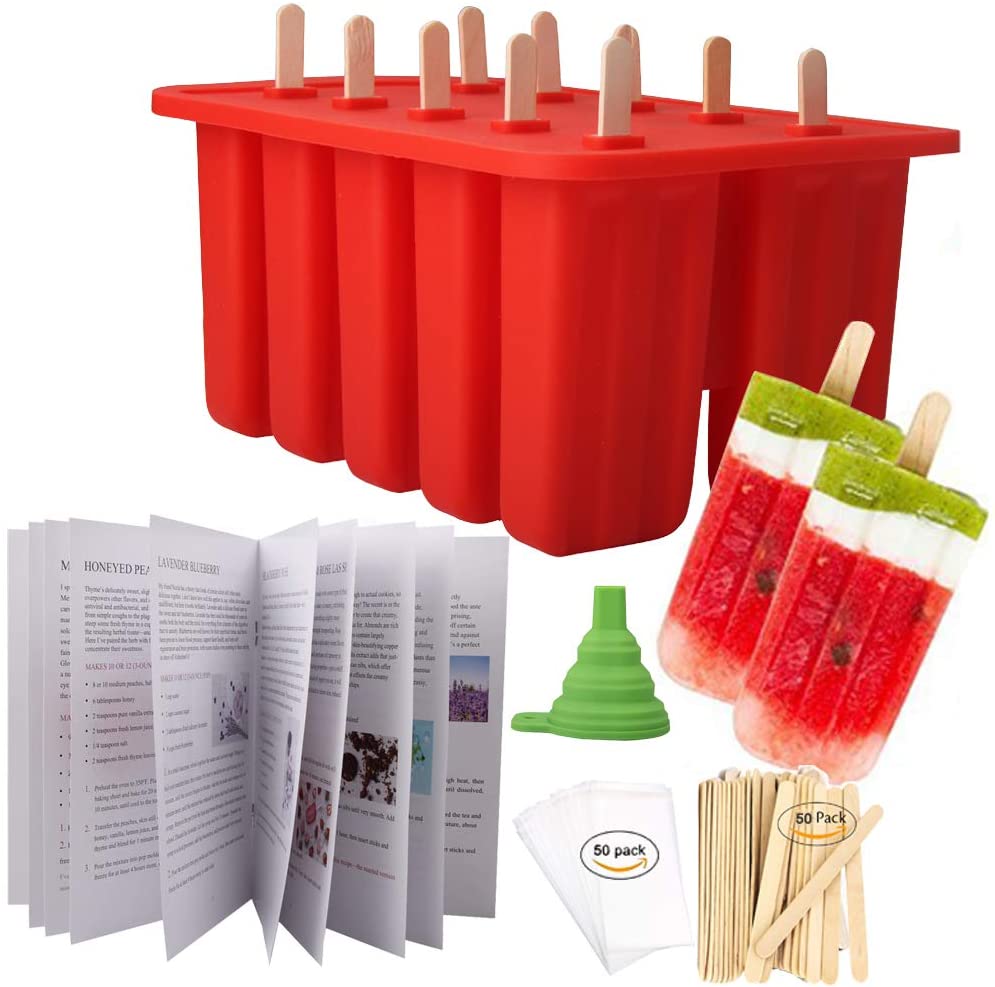 The popsicle mold is such an important element to this recipe. In the past, I struggled with lifting the popsicles out of the mold. Recently I found a silicone mold that works wonderfully!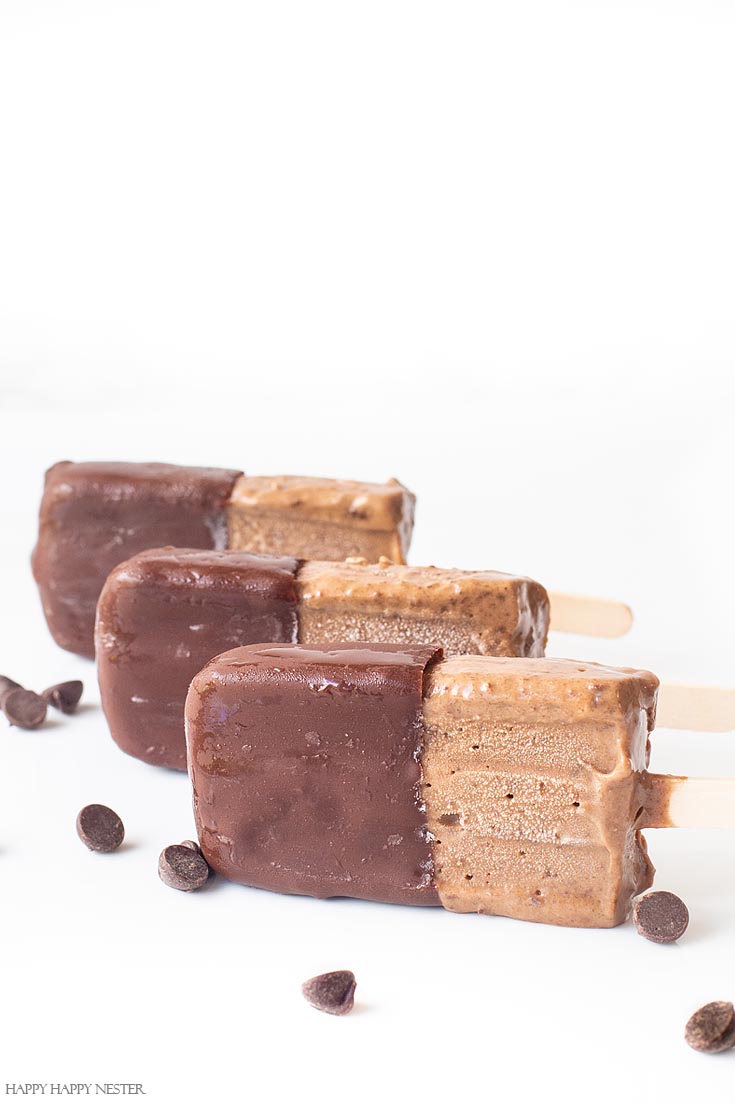 I'm so glad you made the trek over to view my chocolate banana homemade popsicles post. And it would be just peachy if you have the time to make some of these popsicles. Until my next blog post, I hope you have a beautiful day!
Cheers,

Summer Popsicle Recipes
And if you are looking for more unique popsicle recipes, be sure to visit my friends that are sharing their favorite summertime treat as well!

Homemade Popsicles at Happy Happy Nester
White Cranberry Raspberry Popsicles at The Happy Housie
Healthy Iced Coffee Popsicles at Modern Glam
Strawberry Mojito Popsicles at Twelve on Main
Raspberry Blueberry Popsicles at My 100 Year Old Home

Blueberry Cashew Creamsicles at Finding Lovely
Easy Yogurt Popsicles with Fruit at Your Marketing BFF
Mint Cookie and Cream Popsicles at Inspiration for Moms
Aperol Spritz Popsicles at Doreen Corrigan
Raspberry Lime Popsicles at The Homemade Home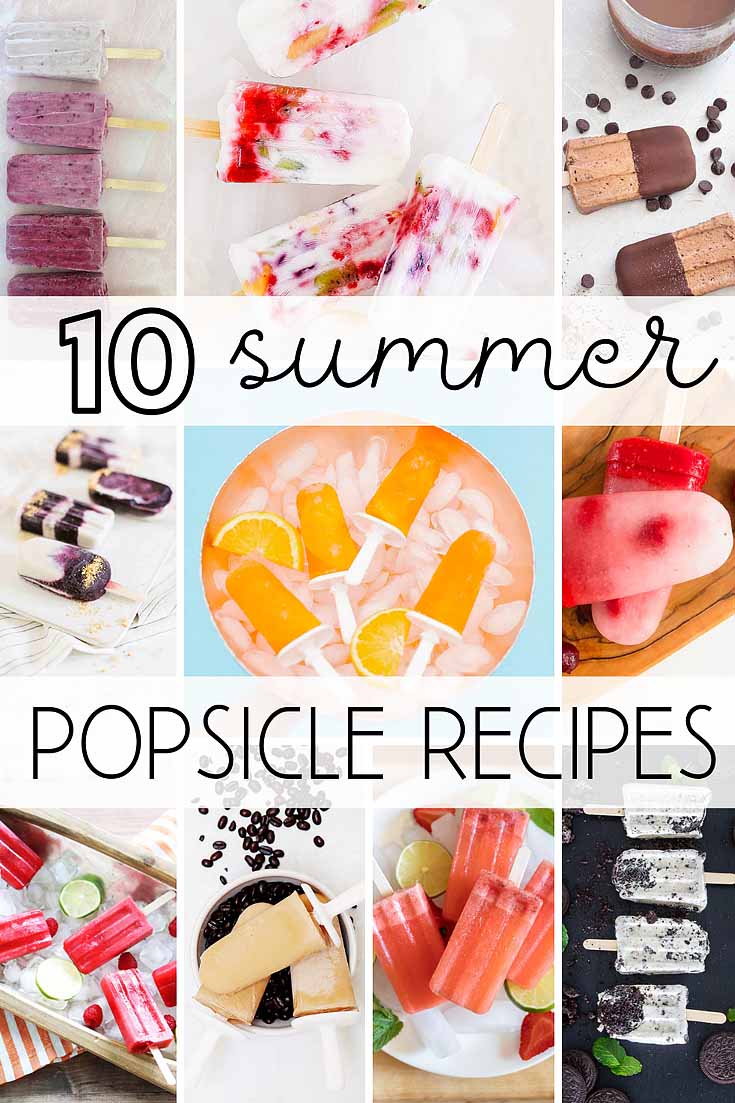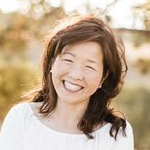 Latest posts by Janine Waite
(see all)