Do you agree some treats are better homemade? I couldn't agree more, so here are some awesome Homemade Ice Cream Recipes. If you're a fan of ice cream and all things sweet, you're in the right place! So sit back, scroll down to find your new favorite ice cream dessert, and have a great summer!
This collection of mouthwatering recipes includes mochi ice cream, ice cream sandwiches, ice cream cupcakes, and much more! So to all those ice cream fans, I got you. I'm thrilled you're here, and let's get started with some of my all-time favorite ice cream recipes!
Saturday Chitchat with Janine – Volume 26
Welcome to this week's Saturday Chitchat!
It's finally the weekend! So let's start this fantastic weekend by trying out some homemade ice cream recipes!
I have always loved ice cream. Seriously, ice cream sandwiches, cupcakes, cakes, you name it! Summer isn't complete without a chilly, delicious dessert.
Don't you agree?
If you share the love of ice cream, then this post is for you. I have a collection of refreshing, cold, and easy go-to recipes to try out and have fun with!
I'm happy you're here. So, please sit back, get comfy, and let's hang out for a bit.
Check these posts out below, and have a great Saturday!
A Personal Note from Janine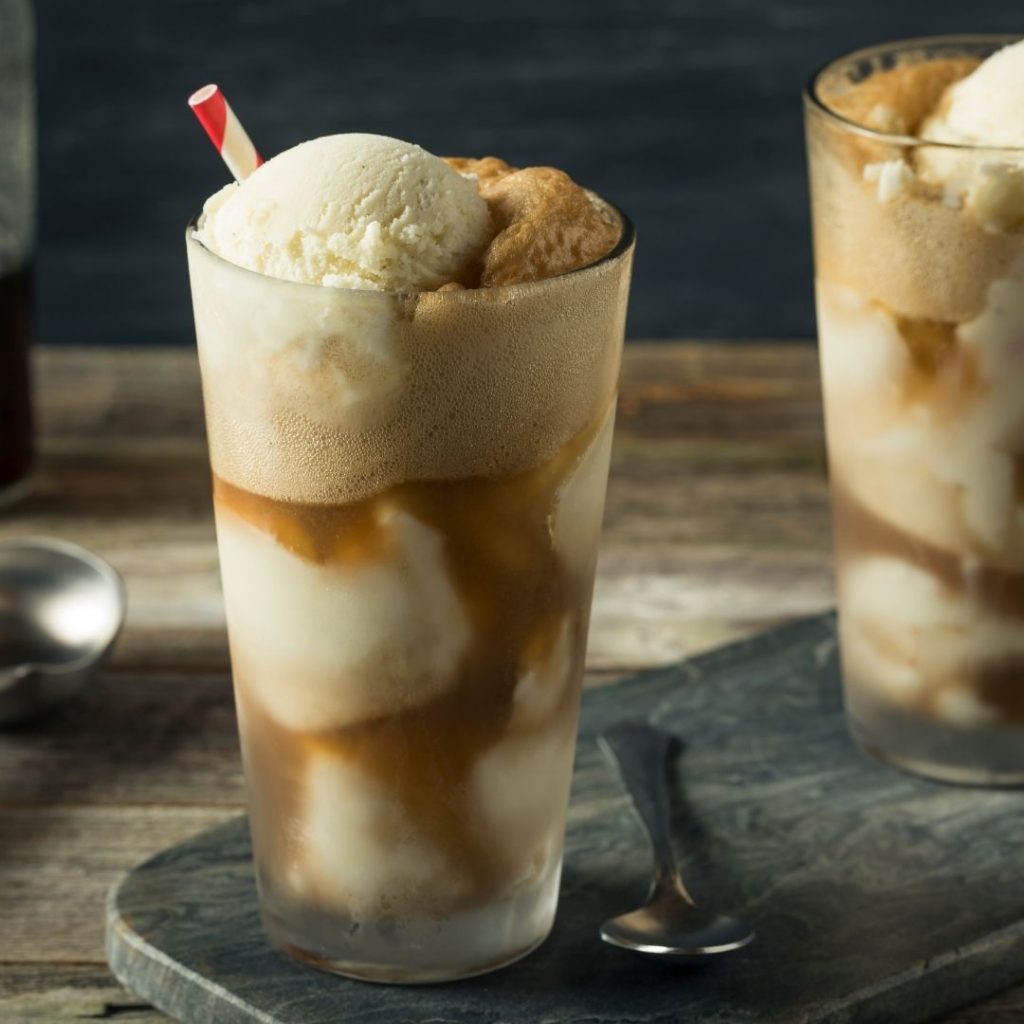 As some of you know, I have four older brothers. So we were quite a big family, and it was fun growing up with boys. But, during our childhood, my father had a rough time starting his career, so money was tight.
I'm sure it was difficult for my mom and dad to feed our family of five kids. My mom was pretty frugal and watched her grocery budget. But on Fridays, it was our big dinner of hamburgers and soda pop. Gosh, does anyone call it soda pop anymore?!
Well, on special occasions, our Fridays also included root beer floats! I clearly remember using a big jug of Dad's Root Beer to make our floats. What a treat it was and what fond memories I have from my childhood.
I wish my parents were still around to thank them for all that they did for my brothers and me. As a parent, I understand the sacrifices and unconditional love they lovingly imparted to us.
Sorry to get all sentimental.
As you probably figured out, today's Saturday Chitchat is all about frozen dessert recipes. I guess someday I should post a root beer float recipe in honor of my family.
Thanks, everyone, for hanging out with me today!

This Week's Inspiration – Homemade Ice Cream Recipes
Here is a simple recipe for your preferred ice cream flavor to make this one of the best homemade ice cream recipes you've ever tasted!
This is an easy process with tons of pros, such as takes little time to make and chill and will be devoured in minutes. Looking for a simple, summery ice cream recipe? Check this out!
Chocolate Banana Homemade Popsicles
I created these homemade chocolate banana popsicles for my husband, who is allergic to dairy, and now he can say it's his favorite summer dessert!
So, this popsicle is made up mostly of bananas, peanut butter, dairy-free chocolate chips, and wallah! You've got yourself a refreshing, delicious dessert!
This recipe is a family favorite. I grew up with mochi ice cream and passed on the recipe to my own kids, and it's definitely a wonderful recipe to make with family and enjoy with friends!
Mochi is a Japanese rice cake made from short-grained rice. The beauty of making your mochi ice cream is that you can use whatever ice cream your family loves! So make a bunch of different flavors and have fun with it!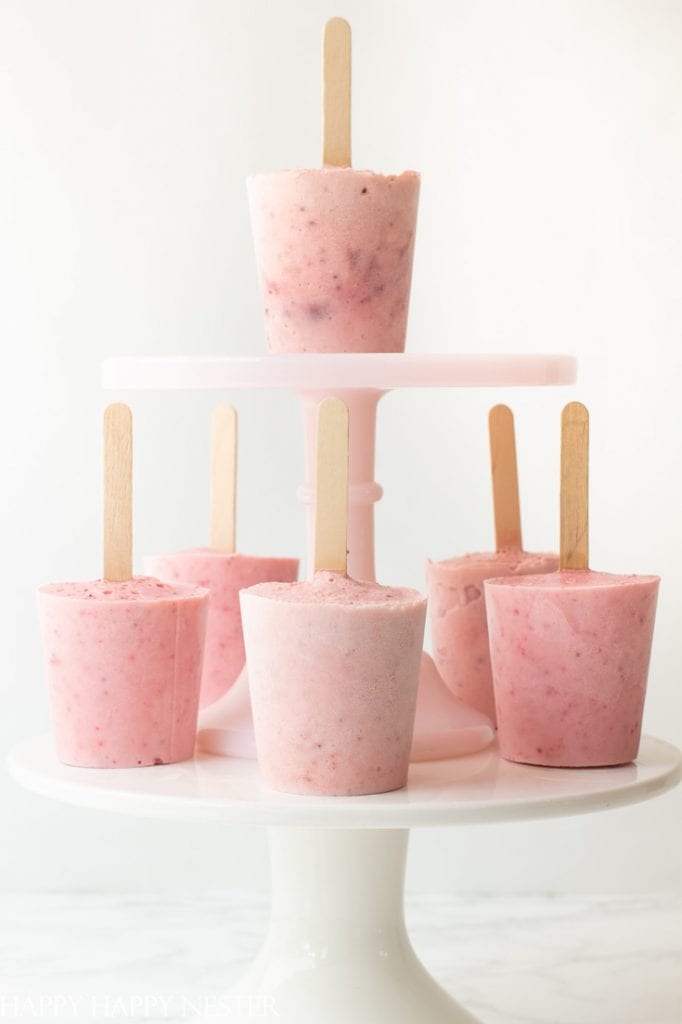 Looking for a fresh, ice-cold dessert? I'm going to share this delicious and easy strawberry yogurt popsicle recipe. Right now, strawberries are in season, so try making this refreshing homemade treat!
Out of most of the homemade ice cream recipes, this has got one of my favorites, to say the least. So to all those strawberry fans, this is definitely for you.
Or if you're looking for a refreshing, simple treat, this is also for you, so check it out!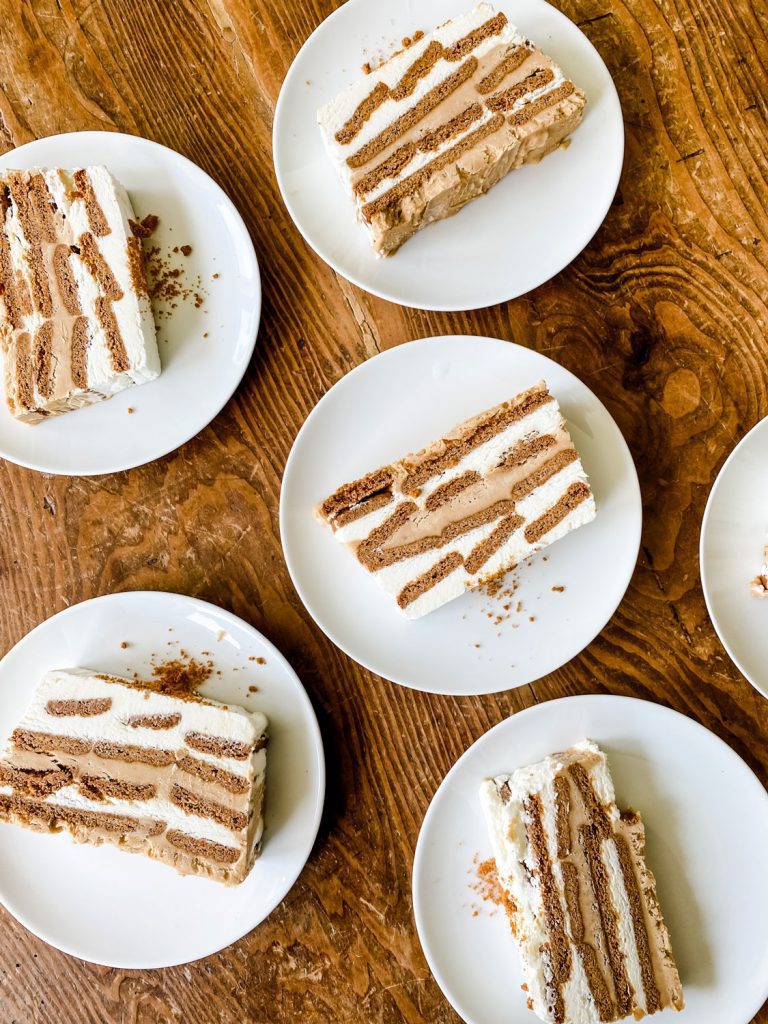 Just looking at this picture makes my mouth water, so let's get down to the delicious ingredients and process that went into creating this beautiful box cake!
From Most Lovely Things, my good friend, Amy, took the challenge on and baked this Biscoff icebox cake to perfection! I'll also add this recipe is simple, fun, and probably one of the yummiest desserts you will ever taste!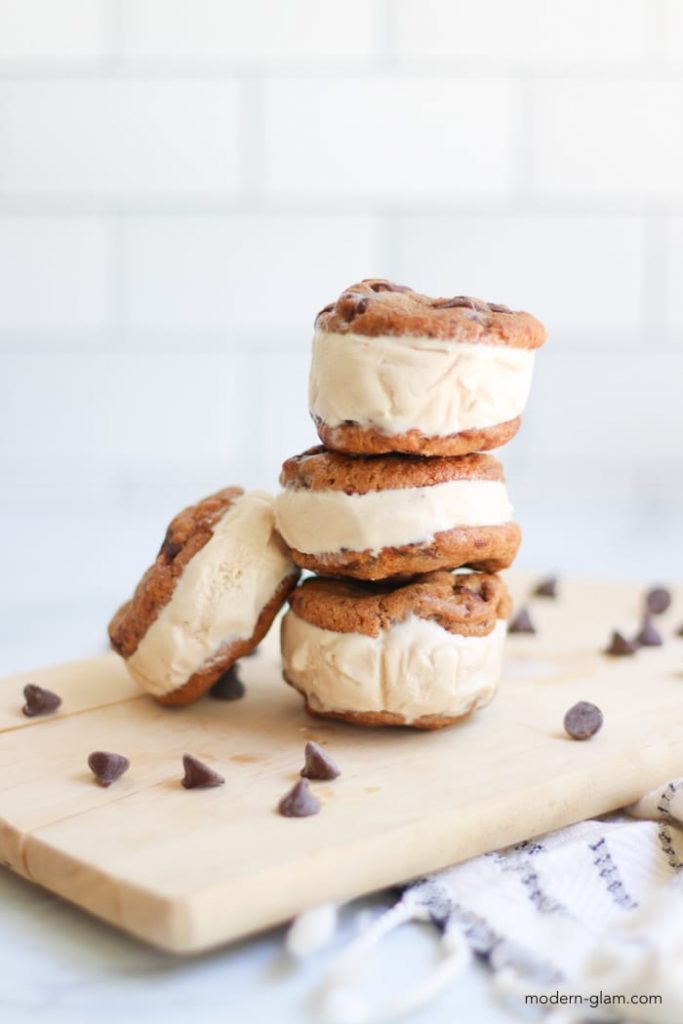 Here are some tips and tricks for making homemade ice cream sandwiches from my good friend, Ashley, from Modern Glam. When making homemade ice cream recipes, it can be difficult, frustrating and you'll feel defeated.
Fear no more because these tips, ideas, and helpful tricks make a big difference! So get in the kitchen today, make some ice cream sandwiches with this wonderful guide!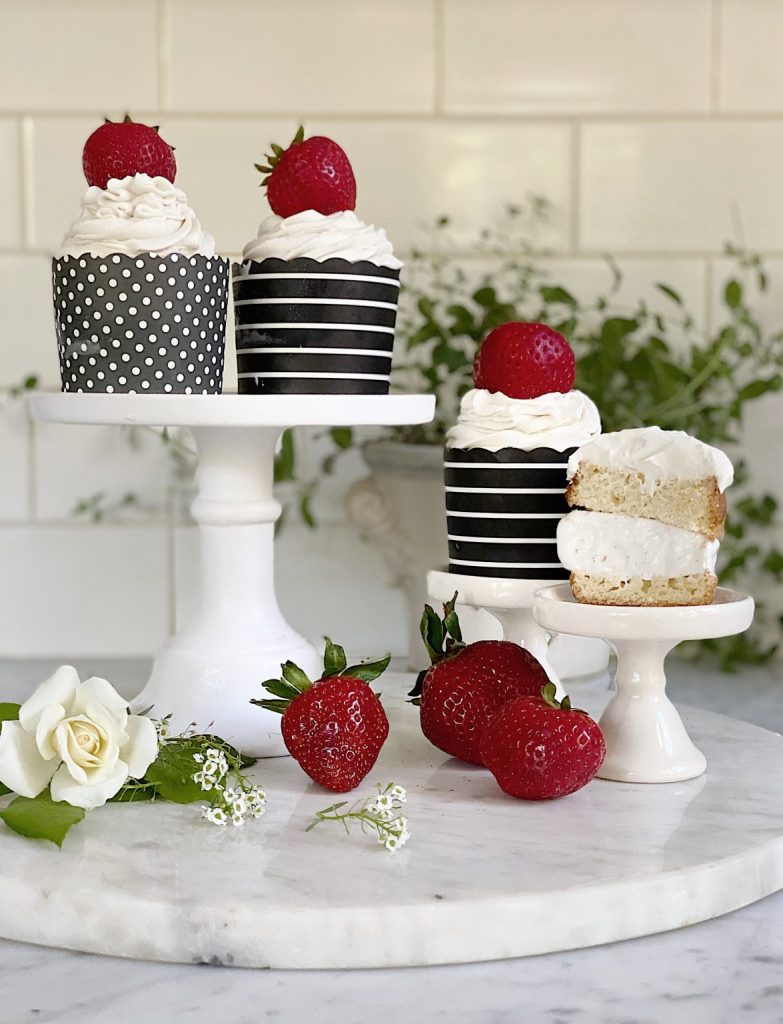 Nothing is better than ice cream on a warm summer day. Well, what if we went above and beyond and turned your go-to ice cream dessert into a refreshing ice cream cupcake!
You're in luck because my sweet friend, Leslie, from My 100-Year-Old Home, made some simple, gluten-free, and dairy-free ice cream cupcakes!
---
This Week's – Boutique of the Week ( Flowy Bohemian Dresses)
*The following post contains affiliate links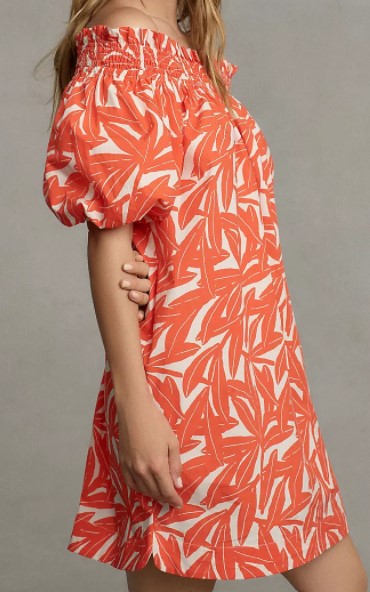 With summer coming to an end, we need some new clothing items to add to our wardrobe. Of course, it's always nice to have various flowy bohemian summer dresses for every occasion, event, party, or celebration!
This collection of summer dresses incorporate some unique styles into your wardrobe to give it a look no one else will have!
Regardless of your style, there is something for everyone here! So come on, stay a while and find the perfect dress!
---
My Favorite Things – Ice Cream Accessories

We need a new ice cream scooper, and this one checked all my boxes when looking for a new one. You see, all our past ice cream scoopers got pitted inside in the scooper and didn't last long enough.
Luckily, this ice cream scooper is premium quality forged from solid 6061 industrial-strength aluminum. As a result, it's the ideal kitchen product for both right-handed or left-handed scoopers!
Overall, this ice cream tool is designed well while also allowing us to create the perfect scoop!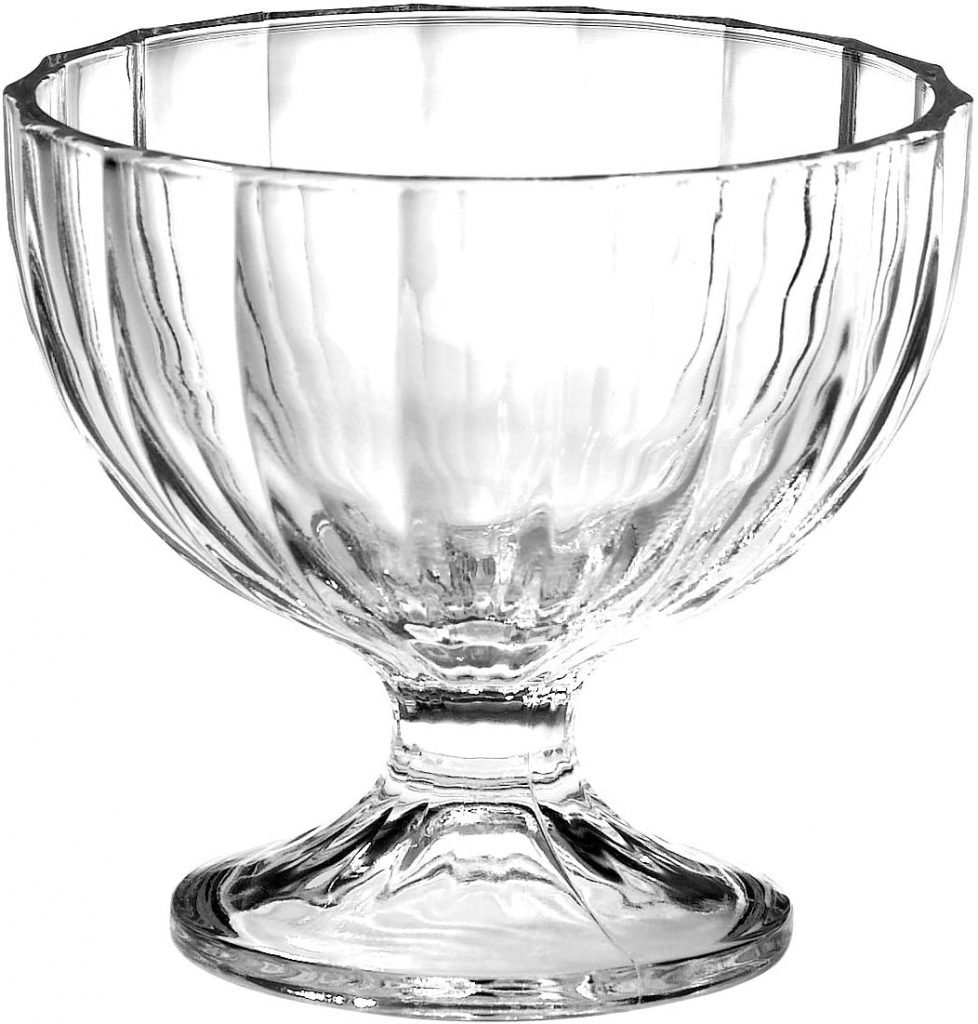 These elegant glass bowls are designed to showcase ice cream desserts and more! Beautiful and durable, they offer sparkling clarity and resist chipping, scratching, and shattering.
The versatile glass bowls are refined enough for entertaining yet sturdy enough to withstand daily use and dishwasher cleaning!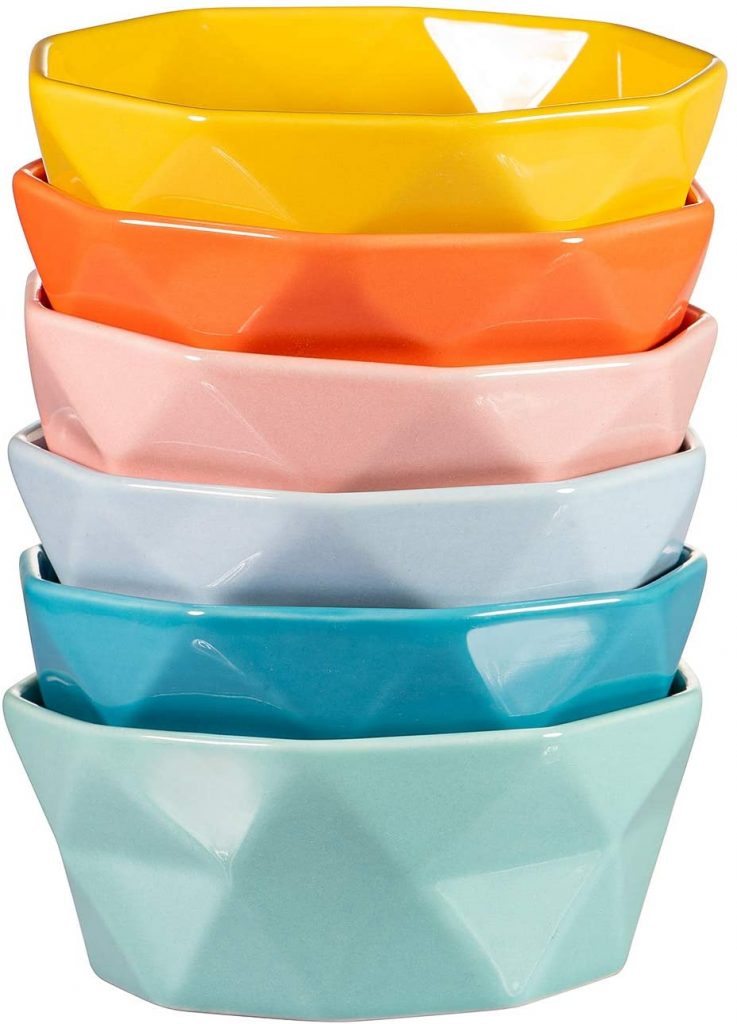 These bowls are vibrant and durable, and they're great for everyday and entertaining! They are perfectly sized for everything from soup to dessert, like cereal, soup, nuts, salad, pasta, or rice, and also work well for serving ice cream, berries, or other fresh fruit.
The feel is modern and uncluttered; practical products that you'll love to live with along with being sturdy enough to withstand different temperatures as part of the prepping and cooking process!
Elegant, classy, versatile, and durable, the porcelain soup bowls make for a great gifting option for family or friends!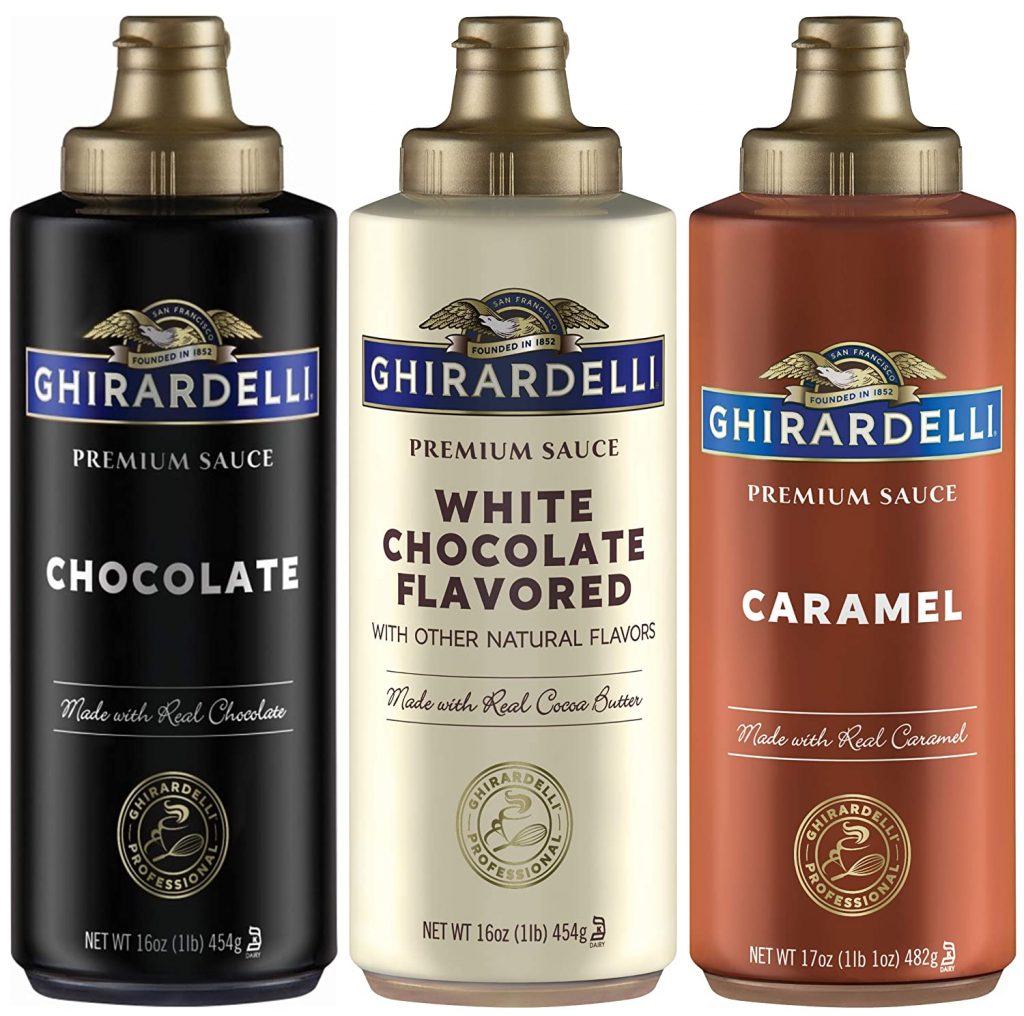 These syrup squeeze bottles are perfectly formulated for use in espresso-based drinks, and these sauces are also great in hot chocolate and ice cream or dessert toppings!
The gold standard for making exceptional mochas and amazing baked goods. Made with real Ghirardelli chocolate, cocoa powder, sugar, and vanilla! Enjoy!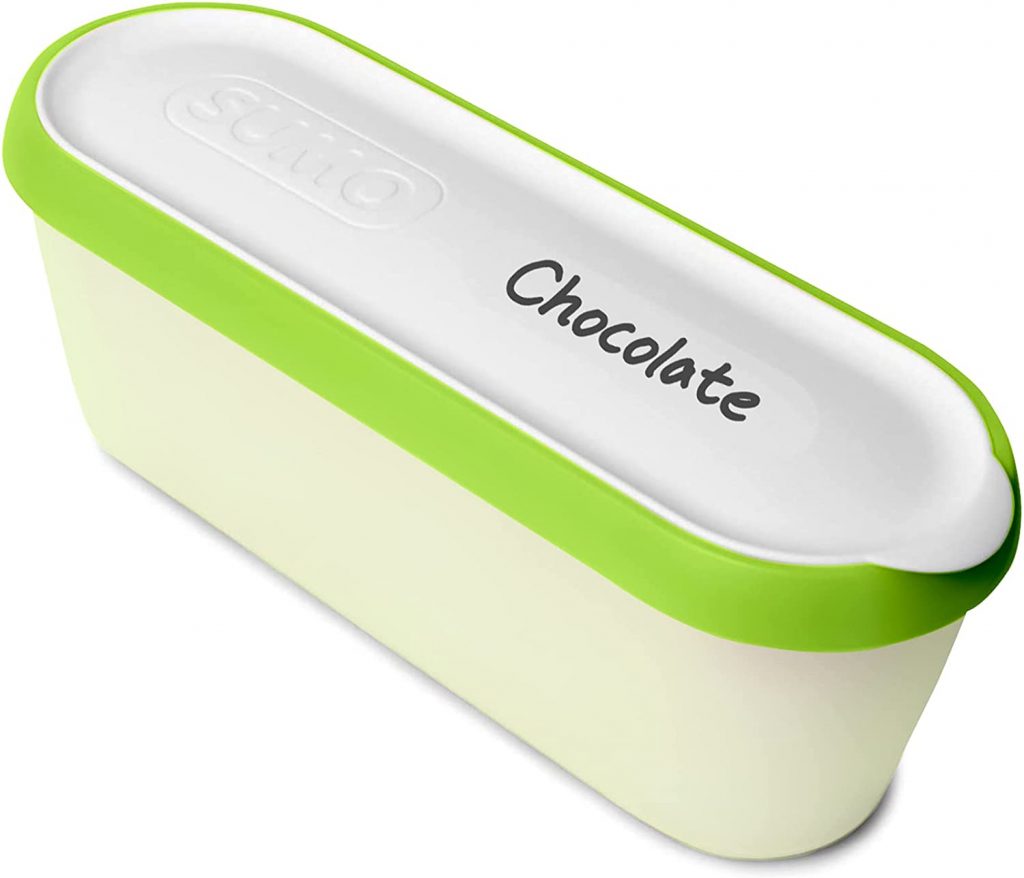 The SUMO Ice Cream Container can be squeezed in a jam-packed freezer or freezer door perfectly due to its slender design. In addition, these containers can be neatly stacked on top of each other because of their size and shape. Very easy to store!
This ice cream tub helps you get that deep scoop of your favorite ice cream flavors on the first try rather than waiting for it to melt first. The long and slim design makes it an easy scoop!
This product is designed with an insulated container that can keep the ice cream as cold and stable as possible. In addition, the SUMO Ice Cream Container lid locks tight to prevent freezer burn or being bent out of shape!
The SUMO Ice Cream Container can withstand repeated exposure to high-pressure water when being washed. The plastic tub doesn't get damaged from repeated cleaning under high temperatures. Its premium quality is retained!
---
Entertaining with Ice Cream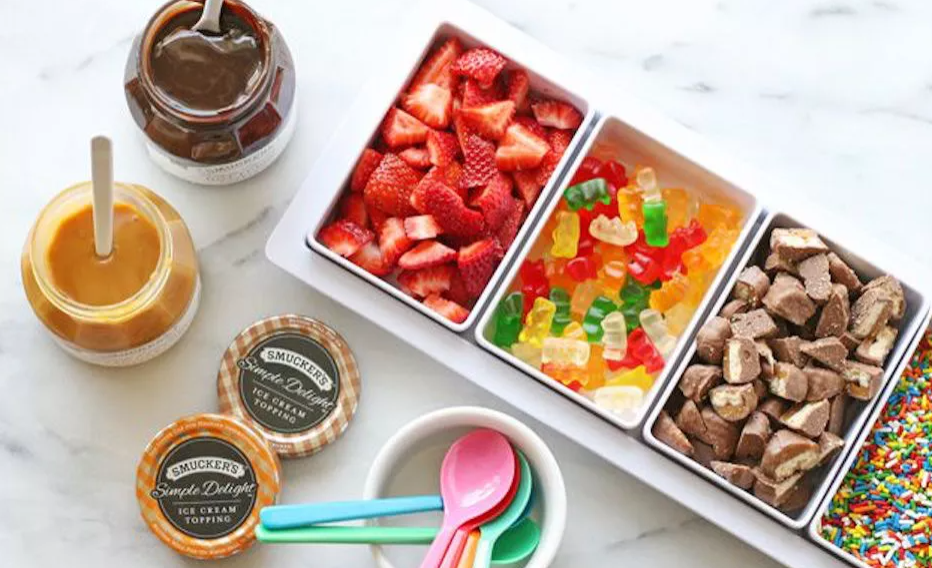 Planning an ice cream party? The aforementioned frozen treat may be the star, but it's far from the only must-have. You'll also need tons of toppings and mix-ins to create the best ice cream dessert!
From sprinkles and chopped nuts to M&M's and gummy bears, the sky's the limit. And that's just the beginning…
Don't forget about invites, cutlery, napkins, decor, and entertainment! So put: A lot goes into throwing a stellar ice cream social. So when planning your next ice cream party, check this out for some new tips and tricks!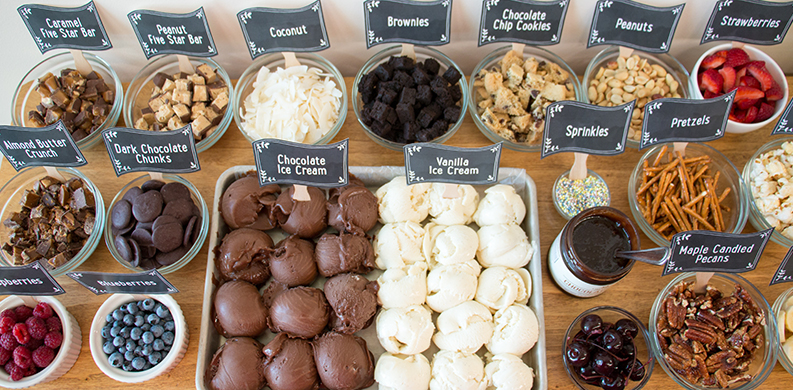 Looking to add a wow factor at your next soirée, dinner party, or birthday celebration? Take dessert to a whole new level with an ice cream sundae bar party!
With the different variety of toppings, flavors, and more, your guests will love choosing to construct their very own custom ice cream sundaes!
This ice cream bar idea is from Lake Champlain Chocolates and is crafted from only the best ingredients, like fresh Vermont cream, and loaded with delicious inclusions, like salted caramel sauce. Our ice cream is just as extraordinary as our chocolates!
Ice cream parties don't have to be for the summer. With these sundae bar ideas and tips, you'll be able to create a stunning dessert bar all year long and for any event!
Trending Over On The Blog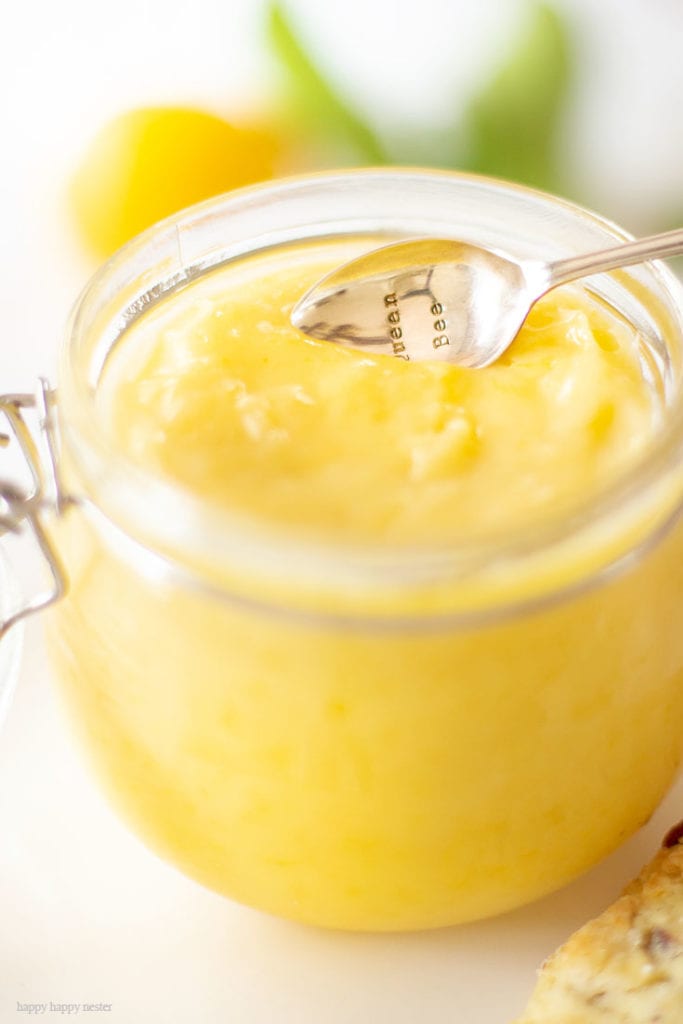 This English lemon curd recipe is one of my all-time favorites! Spread it on a freshly baked scone or even a yummy piece of toast with butter and wallah!
And, I have the best Magnolia Table Scones recipe that will go nicely with a dollop of lemon curd to make this recipe even tastier!
Overall, this recipe is simple, like 30 minutes simple, sweet with lemon, and a go-to dessert recipe for a sunny summer!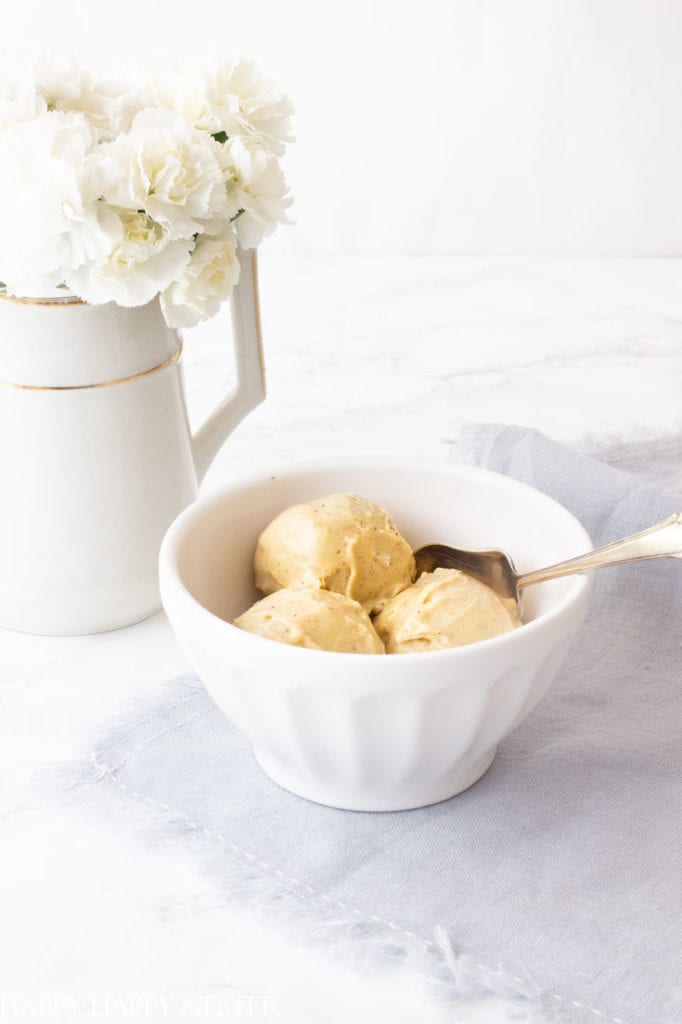 If you're allergic to milk, then this recipe is for you. However, I must warn you that this recipe is somewhat difficult for beginning bakers because of the egg custard. Bake at your own risk!
You see, I was on a mission to make my dairy-free ice cream since my husband is seriously allergic to milk. Well, after a couple of attempts, I finally came up with the best recipe.
So, it turns out that Mikey (my husband) is crazy over this extra creamy almond milk ice cream! Milk allergy or not, I'm pretty confident that you'll love this ice cream made with almond milk.
For all of those lemon fans out there, this one is for you. I present my lemon tart puff pastry recipe! This recipe is so easy to make. It honestly tastes like this dessert was made in a fancy bakery!
Of course, the key is to use fresh homemade lemon curd. But lucky for you, I have a lemon curd recipe that you can also make, or if you're short on time, store-bought will do just fine.
This recipe is the epitome of one of my favorite summer recipes. So if you love everything lemon and need a new dessert, this recipe is 100% worth it.
I mean, who would resist a sweet, fluffy, easy-to-make, lemony dessert? I wouldn't, and you shouldn't either!
---
This Week's Tip – Popsicle Molds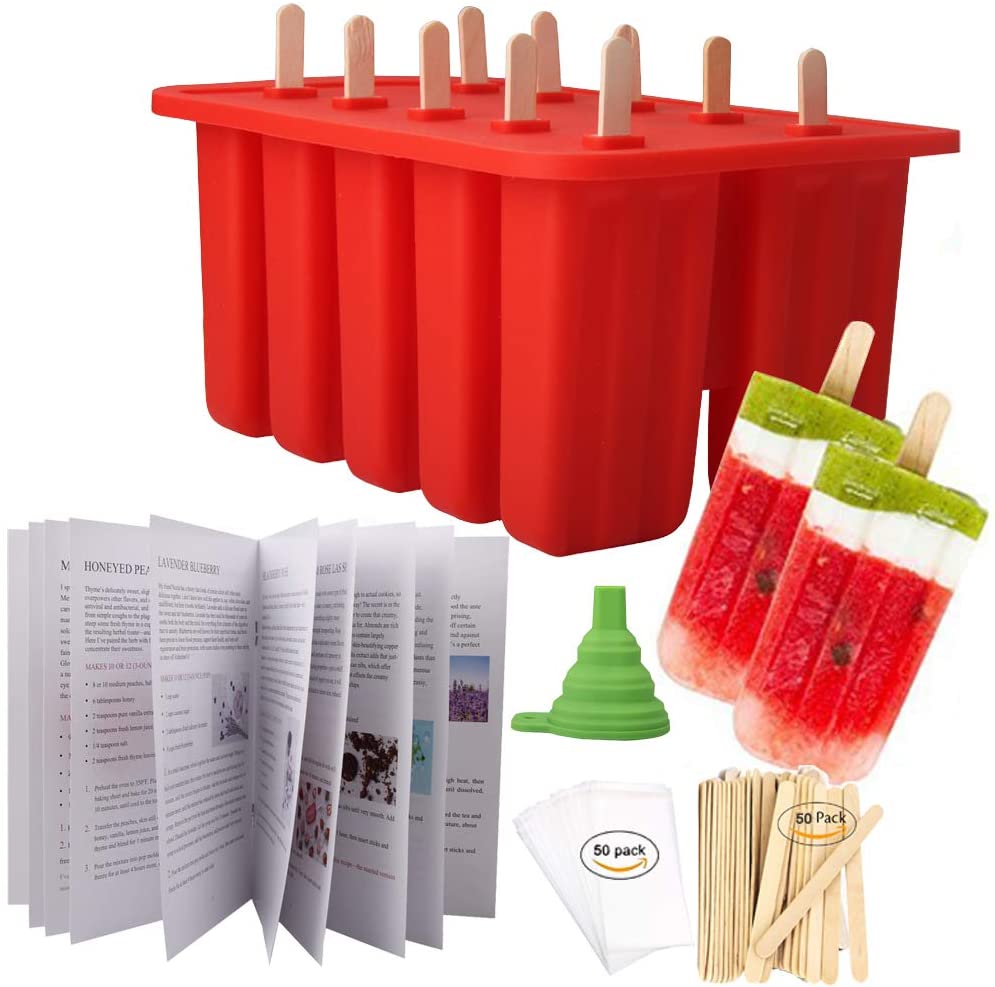 Not all popsicle molds are created equal. Take it from me, I bought the plastic molds, and I couldn't get the frozen popsicles to pop out of them. It was so frustrating, to say the least. But here is a solution that works for me!
These silicone popsicle molds are the best! My good friend Colette told me about them, and I'm so happy she did since they are the bomb. But, seriously, these popsicles come out so nicely without a struggle!
I find most of the time that the right tool for the job makes a world of difference! So, to all my popsicle fans, get these asap to start creating fun and fresh desserts for the summer!
---
My Latest Obsession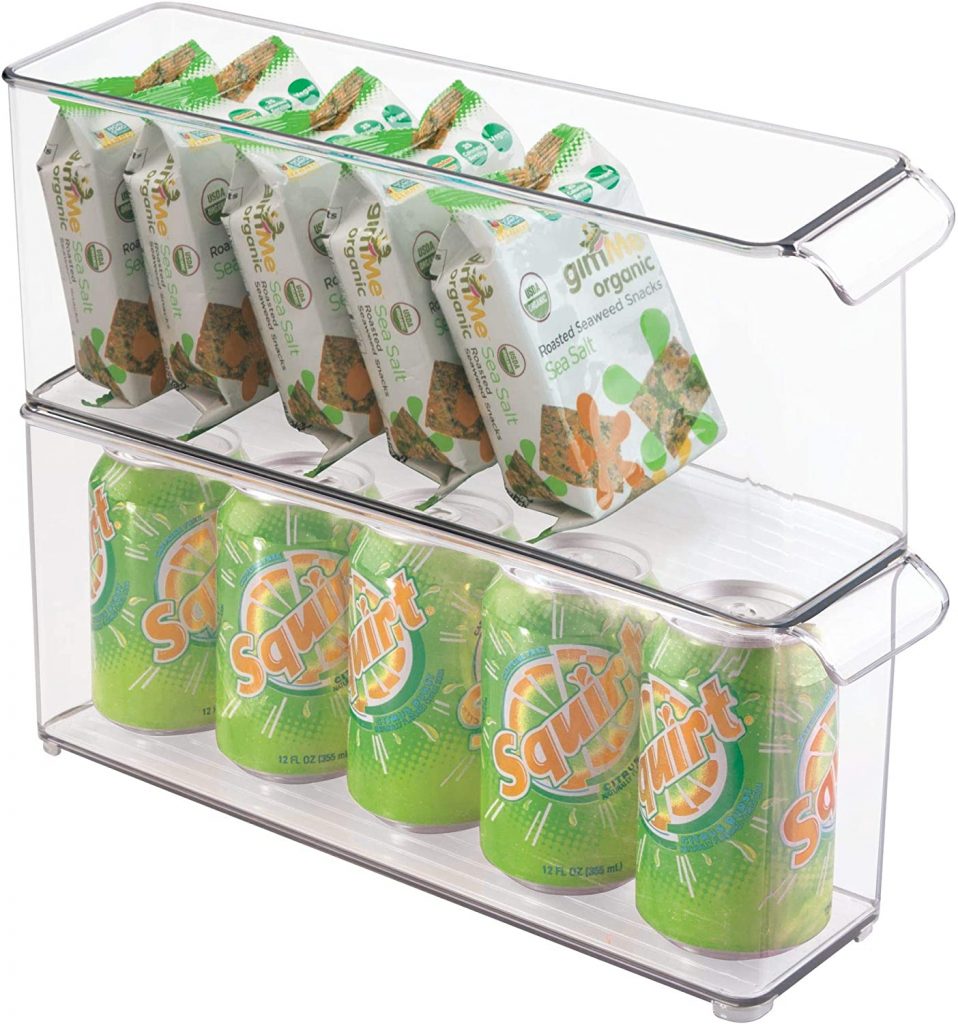 Organizing Our Refrigerator
Organizing my refrigerator has always been a challenge for me, so I have decided that every Wednesday is the clean-out day. And one thing that helps make organizing 10x better is these containers. I found this exact set at Costco, and I immediately placed them in our refrigerator.
The most important thing I love about them is that they are 14 inches in length. This means that the containers use up space more efficiently and almost reach the back of our fridge!
This set above is so great because I love this skinny organizer for our eggs. Now everyone can reach in and grab an egg without having to take the whole carton out. I'm all about streamlining the cooking and baking experience!
---
Well, this wraps up this week's Saturday Chitchat celebrating our favorite homemade ice cream recipes. I always love hearing from you, and thanks for taking the time to come on over to the blog!
Have a wonderful Saturday!

Catch up on Saturday Chitchats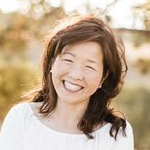 Latest posts by Janine Waite
(see all)