Here are some light Summer Dessert Recipes! This collection includes ice cream, pies, cakes, tarts, and more. Keep scrolling to find some amazing recipes and try out these delicious treats!
I'm excited to share with you some of my favorite dessert recipes for the summer! So hop on over to the blog to find your next "family favorite" recipe to enjoy during the season!
Saturday Chitchat with Janine – Volume 23
Welcome to this week's Saturday Chitchat!
It's finally the weekend! Let's start baking some sweet, simple and delicious summer dessert recipes!
I have always enjoyed baking desserts to enjoy with family and friends, especially during the summer, because who doesn't love a sweet treat on a nice day?
I sure do!
And if you're like me, then this post is for you. It's time to get baking in the kitchen this time of year and try out a new recipe! I hope you become inspired by these recipes to recreate them or create something of your own!
I'm happy you're here. So, sit back, get comfy and let's hangout for a bit.
Check these posts out below and have a great Saturday!
A Personal Note from Janine
Over the years, we moved and lived in a total of five states, And about eleven years ago, we finally made our way back to my home state of California. You see, I grew up in Southern California, and I must admit that I never thought I would move back.
But, lo and behold, it was a happy reunion for me.
I was delighted to reunite with familiar things, highways lined with blossoming oleander bushes, crickets chirping in the evenings, and gardens filled with citrus trees.
I had forgotten all the little things about living in California.
We happily embraced our new life and home! So, we got busy gardening. We were so excited to garden with new and intriguing plants. Of course, we loved the idea of a yard full of citrus trees.
Well, fast forward to today. I've lost count of how many lemon trees we have in our garden. To be honest with you, I'm not sure why we planted so many. I guess we got a little carried away!
But, I love to bake and cook, so I preserve my bountiful supply of lemons and limes. You see, I harvest them starting in the spring. I give the fresh-picked lemons a good wash and then plop them in my freezer.
Yup, I don't even juice them or slice them, since I like to have the lemon rind for baking. So I freeze them whole.
And later, if I need the juice, I thaw them out on the counter or zap them quickly in the microwave. They do get a bit soggy, but I'm still able to retrieve the juice.
I guess you can say that I love any dessert with lemons. So today, I'm featuring my yummy lemon tart recipe that I made from my lemon trees!
Enjoy this new Saturday Chitchat with Summer Dessert Recipes!

This Week's Inspiration – Summer Entertaining with Recipes and Decor
I love any lemon dessert, and this one is among my favorites. Lemons are so refreshing, light and tart. I have a lemon pie recipe that is creamy with a hint of sour cream.
But for this recipe, it would be best if you made my lemon curd recipe. I got this wonderful recipe from my friend's mom, who grew up in England. I've made it for years, and my whole family loves to put it on scones and toast!
So if you're a lemon fan like me, check out this puff pastry recipe because it is one of my favorite summer dessert recipes and hopefully will be yours too!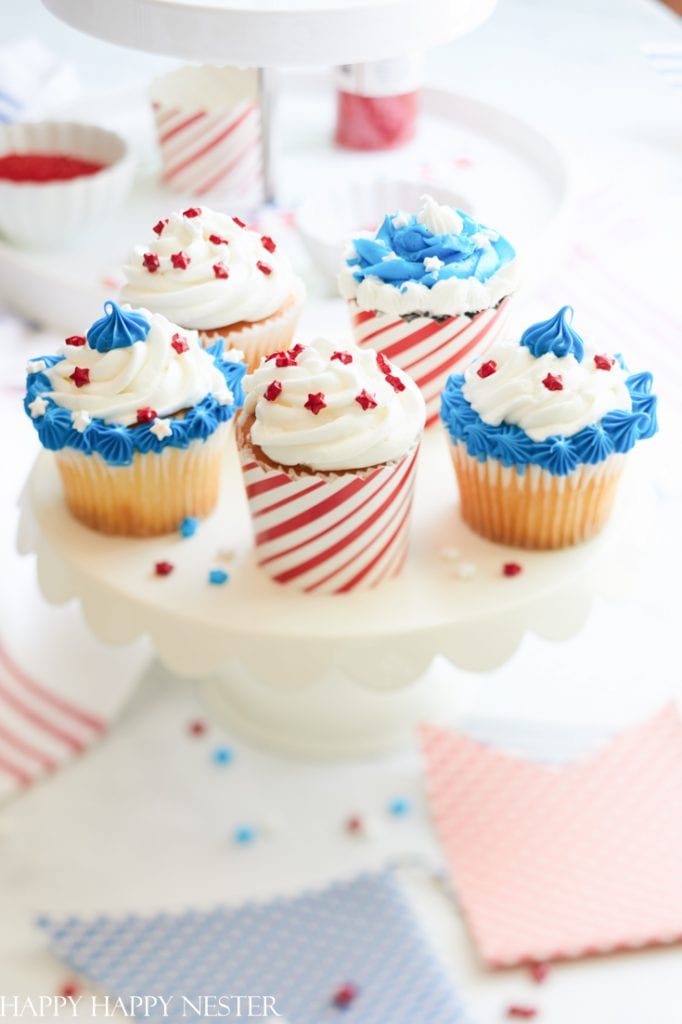 Easy 4th of July Cupcake Decorating
If you need a simple yet cute 4th of July dessert then you'll love these cupcakes!
Celebrating the 4th of July is fun since most of the summer is quiet in regards to holidays. However, if you have guests over this year, you may not have time to make a fancy dessert. So these little festive cupcakes are the perfect solution!
Check out this post for some awesome and easy decorating tips to start your 4th of July with a bang, and these decorating tricks can also be used for future summer dessert recipes too!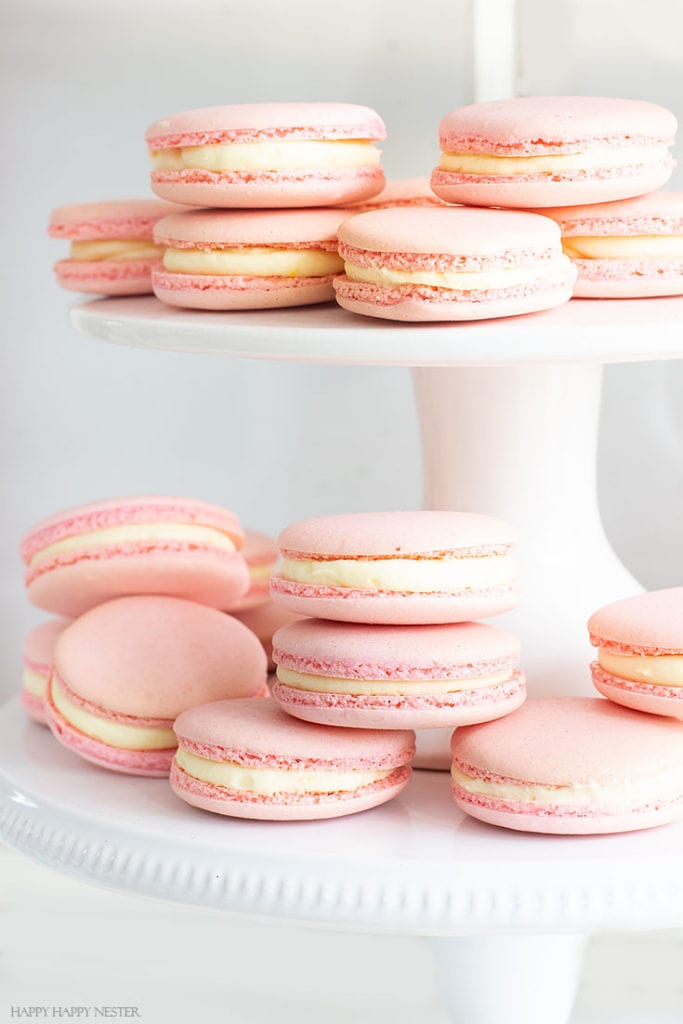 I have been obsessed with finding The Best Basic French Macaron Recipe for what feels like an eternity! These little gems are now my favorite cookie, and I'm happy to say that I mastered baking them.
In this post, I include the back story of how I first started baking this dessert. I answer some frequently asked questions and include tips and tricks on creating the perfect macaron!
So if you've always wanted to take a leap of faith and bake French macarons, this is your sign! Please stop by the blog and check out this post because it's one of my favorite summer dessert recipes and hopefully will be yours too!
---
This Week's – Boutique of the Week (Patio Table Decor)
*The following post contains affiliate links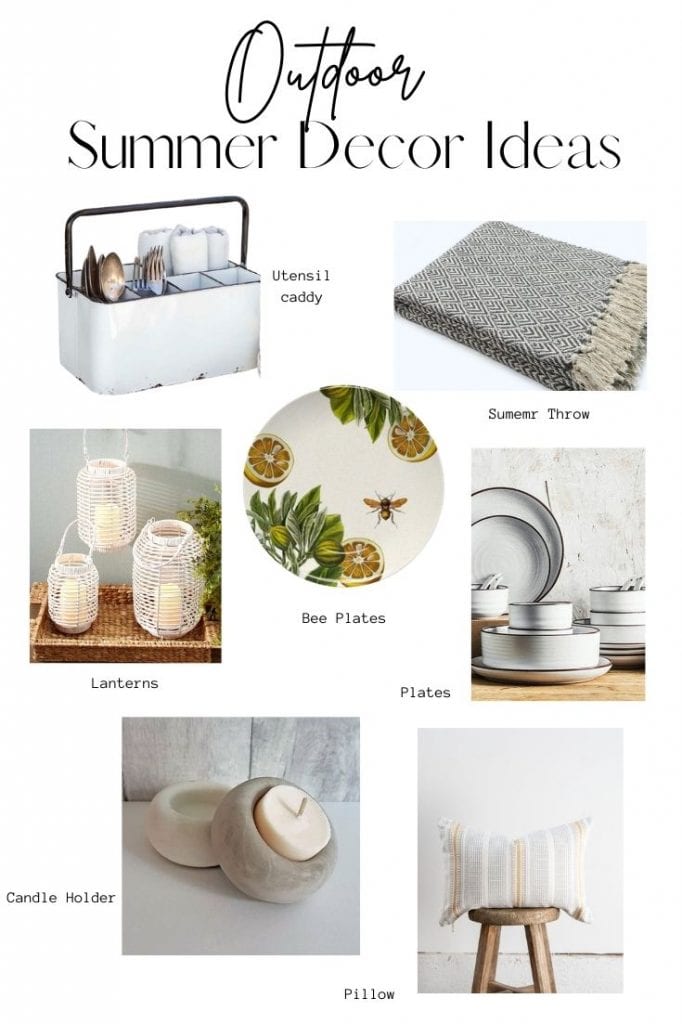 Summer is here, and it's time to hang outside with family and friends! If you've wanted to change up your outdoor summer decor, here are some decor ideas from Etsy to spice up your outdoor oasis!
Check out these outdoor summer decor pieces to incorporate some stylish decorations into your yard to give it a unique look no one else on the block will have.
Regardless of your style, there is something for everyone here! So come on, stay a while and check out this post to find the perfect picks of summer decor!
---
My Favorite Things – Outdoor Entertaining
*The following post contains affiliate links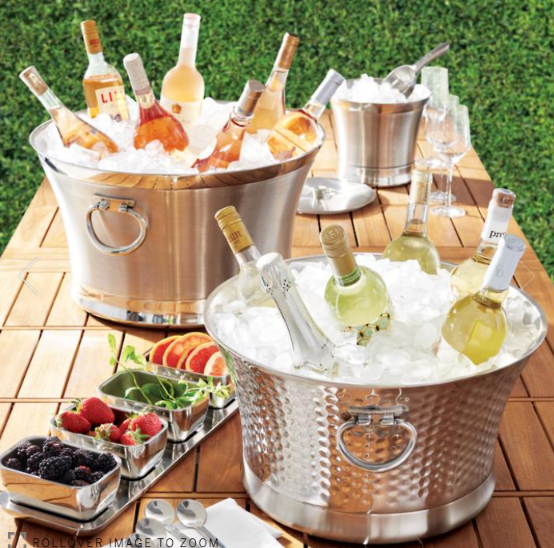 Summer is here, meaning hot temperatures call for cold drinks! So if you need a new and stylish ice bucket, place this elegant Optima Ice Bucket on any surface without care! This outdoor ice bucket ensures maximum cold retention and no condensation!
This ice bucket looks amazing and gets the job done by keeping your favorite beverages cold while you're hanging out with friends and family!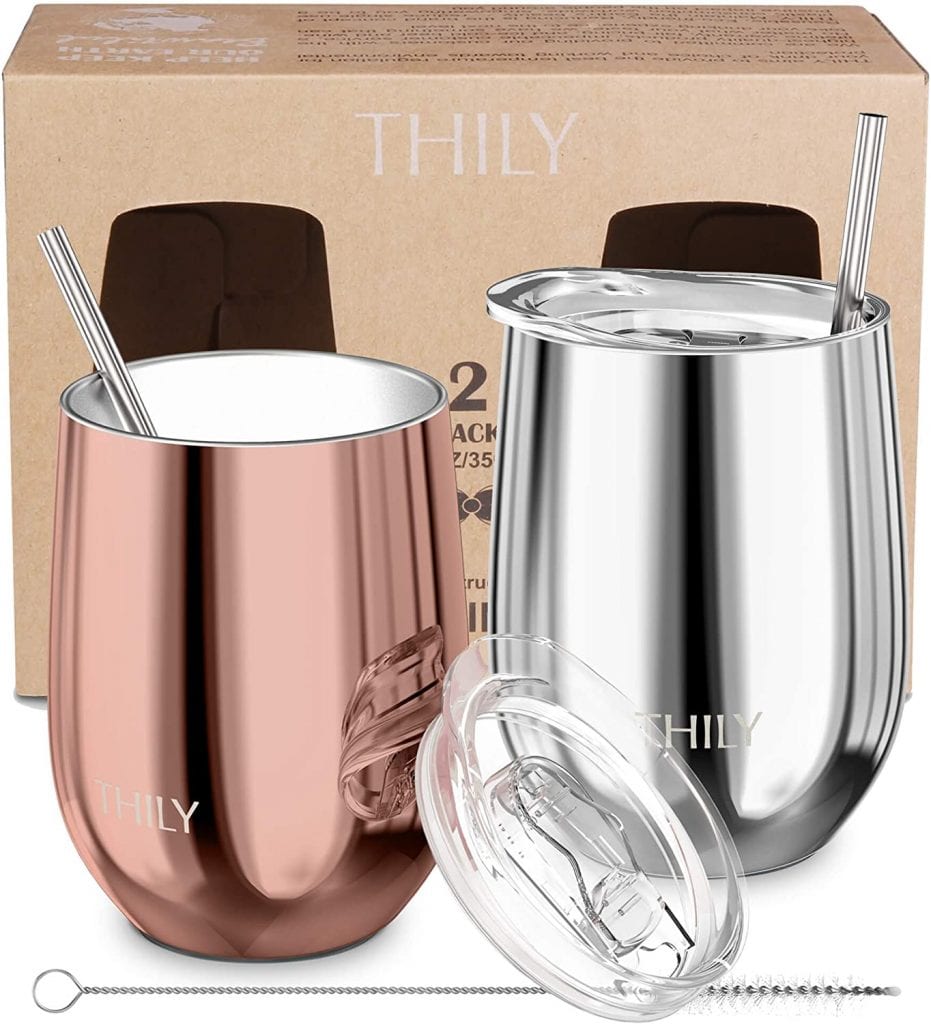 Insulated Stemless Wine Tumblers
Summer is the time for relaxing. But, unfortunately, it's also the time for hot weather and finding a way to keep your alcoholic drinks cold.
So if you need some stylish cups that will keep your beverage cold, I recommend checking out these insulated wine cups or glasses!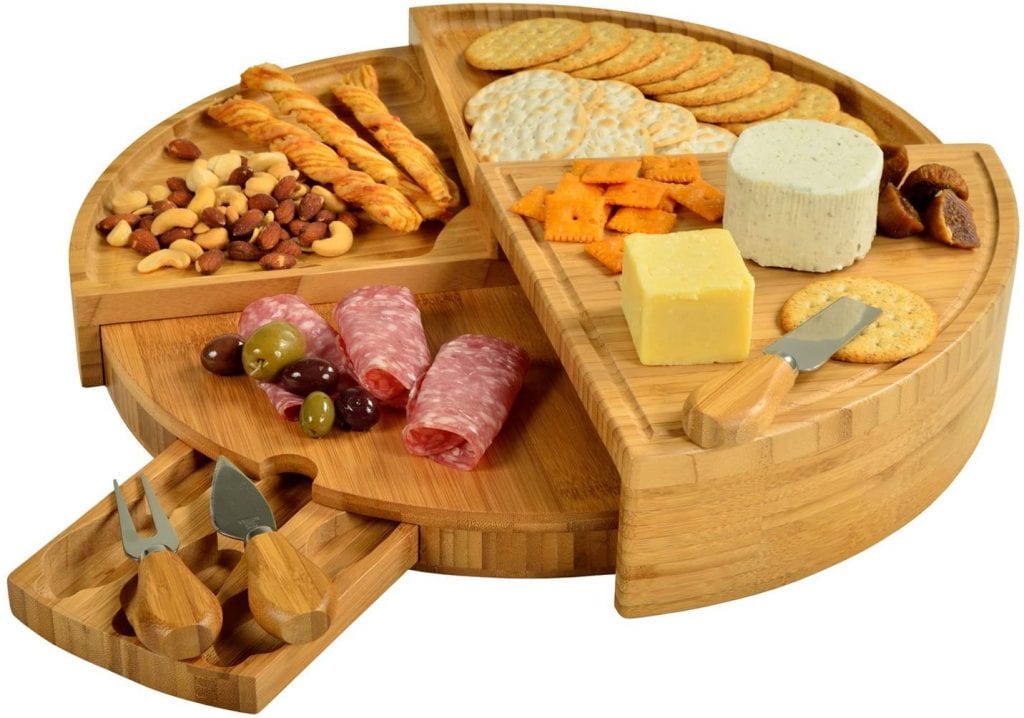 I love charcuterie boards, mainly eating them, but I also enjoy creating them too! And I believe that when inviting friends and family over, a charcuterie board including some of your family's favorite foods is the perfect meal idea!
So if you're a fan of these boards like me, check out this charcuterie board! During the summer, it's a great chance to organize, decorate and include some fun snacks to share!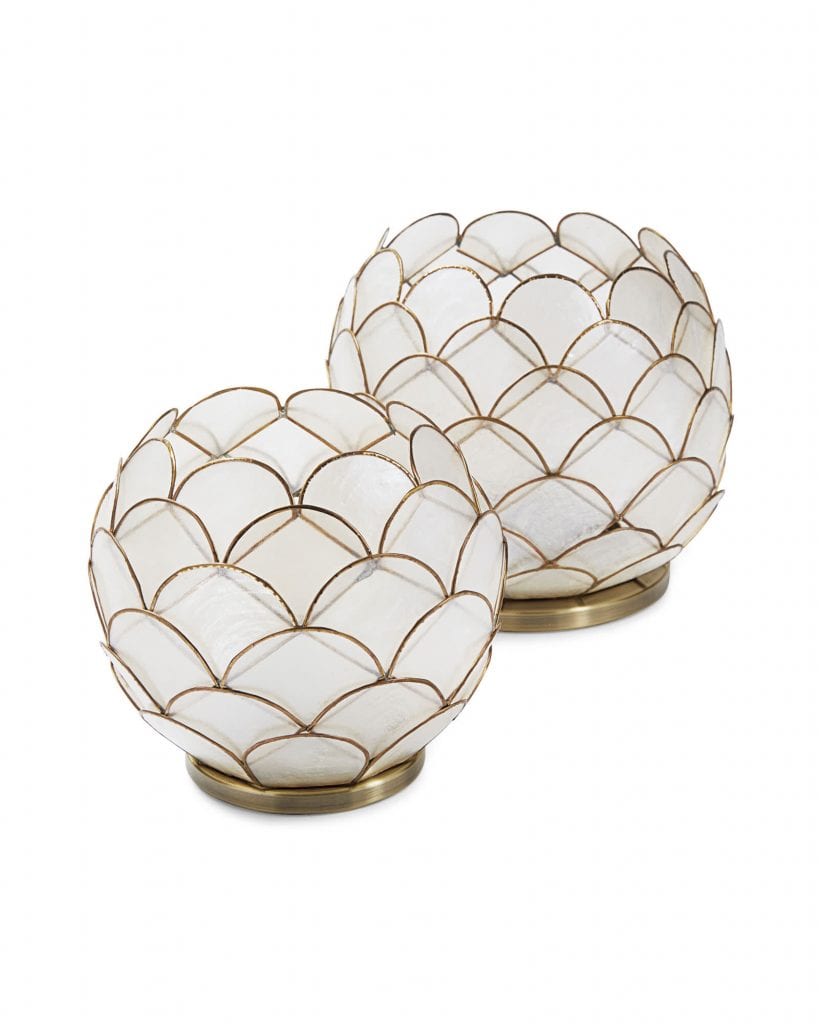 If you're always looking for opportunities to bring texture and dimension into a room, then check out these lanterns! I fell in love with this beautiful design and had to include them!
The round shape brings a touch of the ethereal, with gold tones that add a little extra luster. And the capiz shells themselves are the perfect natural diffuser, illuminating your space with a soft, warm glow!
All in all, these lanterns are stunning and a great way to add some pop as decor to your home!
---
Recipes I love!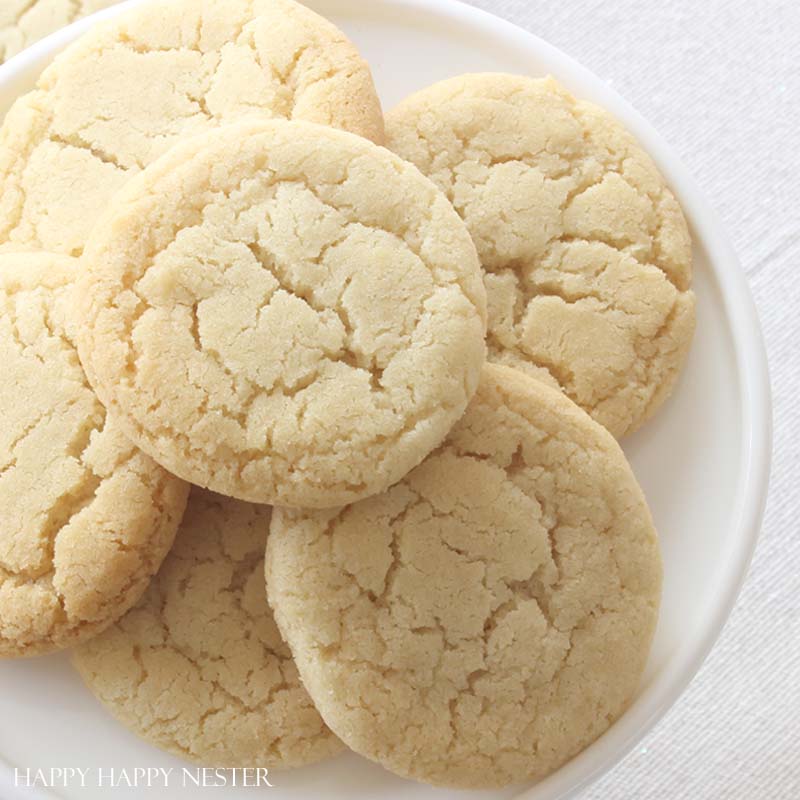 This recipe has been in the family forever. First, it was my mom's recipe, and she taught me how to bake these delicious cookies, and now I taught my own kids how to bake this perfect summer dessert recipe!
It's simple, easy (15 minutes easy), and tastes so scrumptious! If you're a fan of cookies and/or almond-flavored desserts, try out this recipe!
It has been a family favorite of mine and hopefully will become yours too!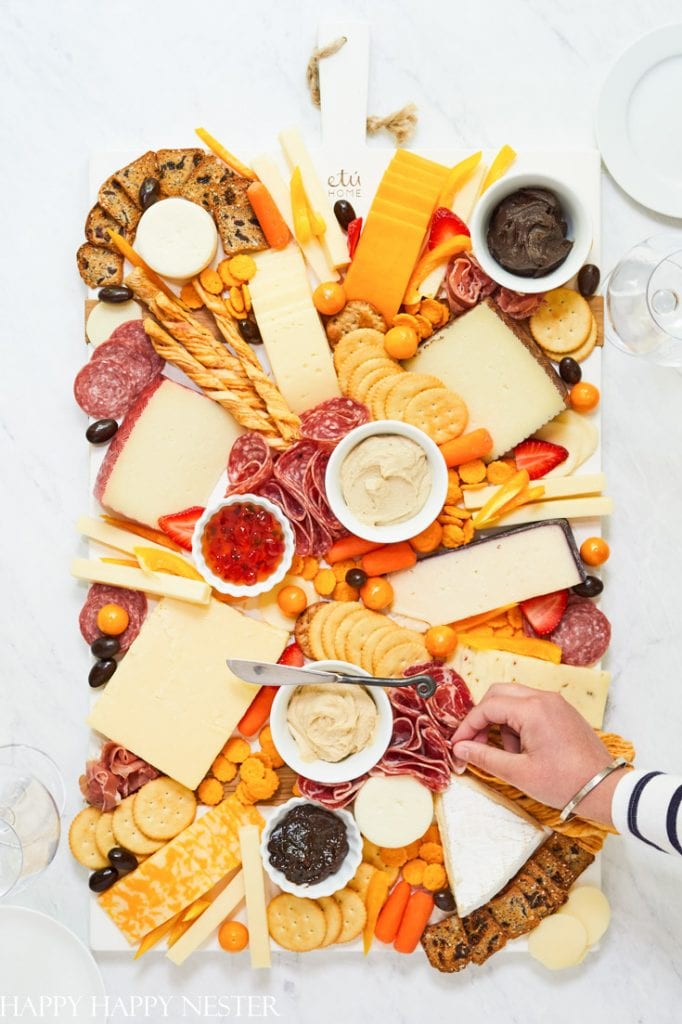 Trader Joe's Inspired Charcuterie Board
Do you need an easy Trader Joe's Charcuterie Board? This step-by-step includes a shopping list of yummy meats, crackers, cheese, and chocolates!
Trader Joe's has such a wide assortment of cheeses, meats, crackers, chocolates, and sauces. They're the perfect source for creating a delicious gourmet charcuterie board!
Our charcuterie board contains my family favorites, and if you have other favorites, check out this post to create a fun meal or snack to share with family and friends with some of your favorite foods!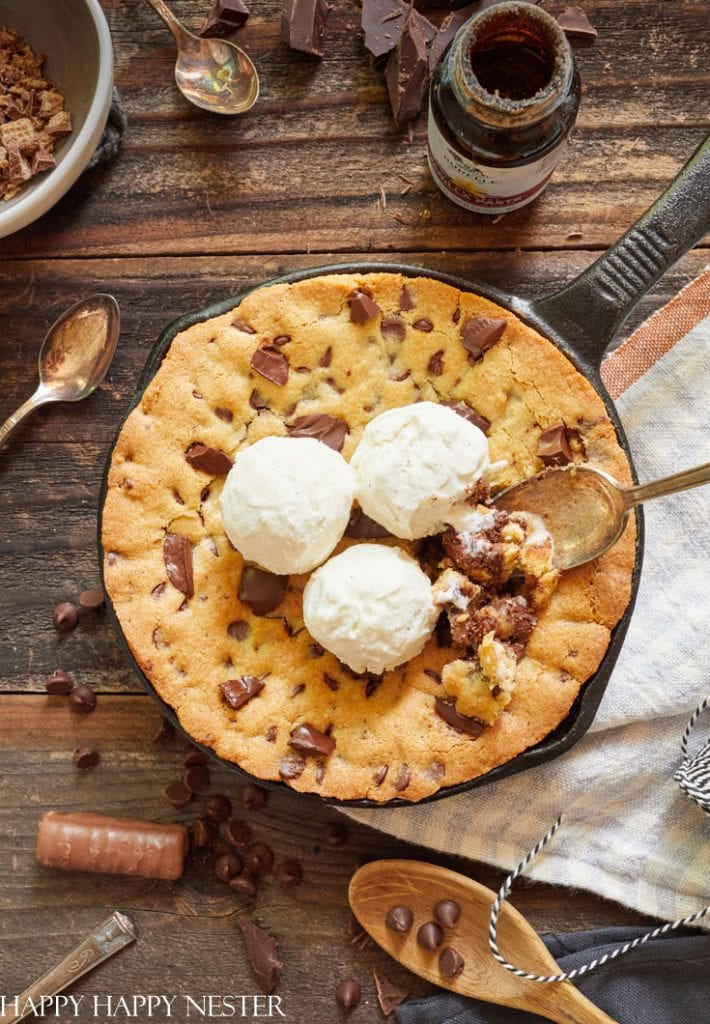 Chocolate Chip Cookie Skillet Recipe
This delicious Chocolate Chip Skillet Cookie is a fabulous treat any time of the year. It's our family's comfort food when it comes to desserts, and lately, it's been one of our go-to summer dessert recipes!
If you're a fan of cookies, brownies, or everything chocolate, check this recipe out! Trust me, and your taste buds will thank you later!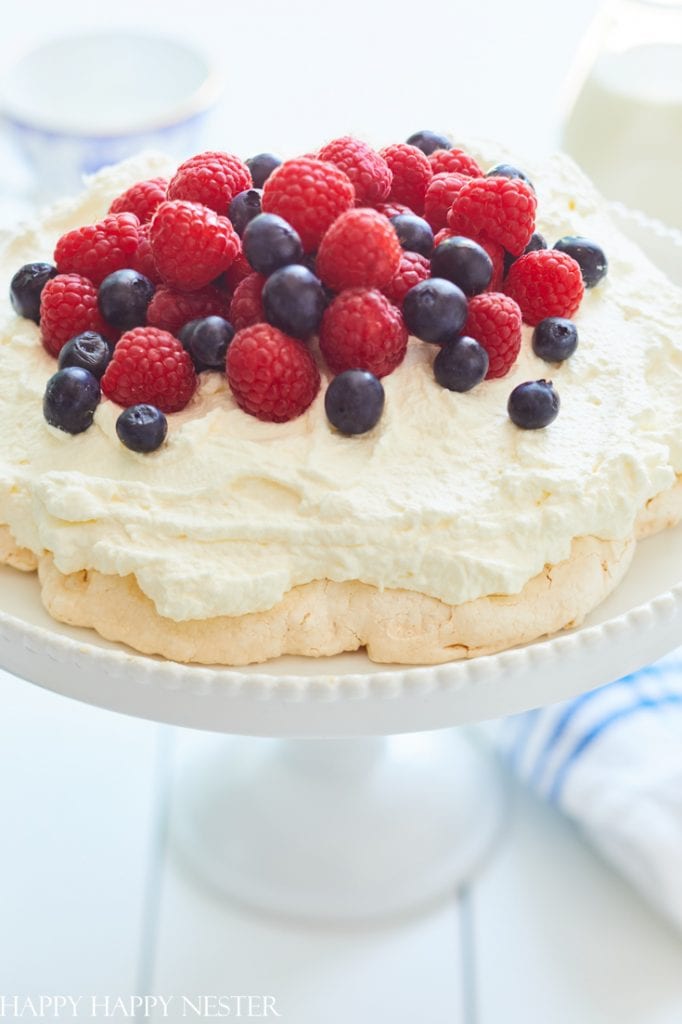 If you're looking for a light dessert that isn't too sweet but will solve your cravings, I have a dessert for you!
This recipe is the perfect summer dessert recipe! It's fresh, sweet with meringue, and topped with delicious fruit like raspberries or blueberries!
If you love fruit desserts, check this one out to try out a new recipe!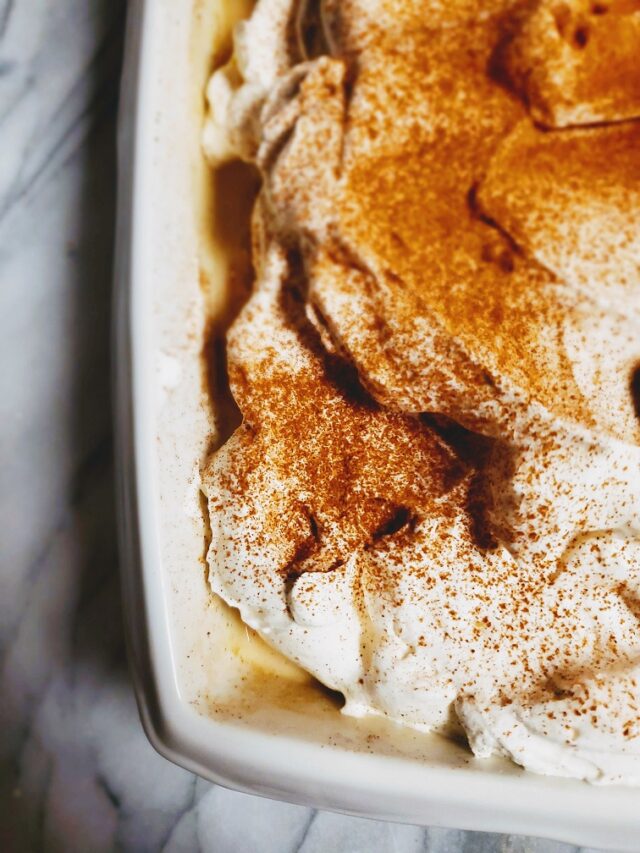 For years, I have always wanted to create a Tres Leche Cake but have never had the time. So, for those who have been wanting to do the same, here is a recipe made by Coco from Coco in the Kitchen!
This recipe is simple to follow, organized, and the pictures will make you drool because this dessert looks amazing and I bet tastes even better!
Check out Coco's recipe to start baking in the kitchen!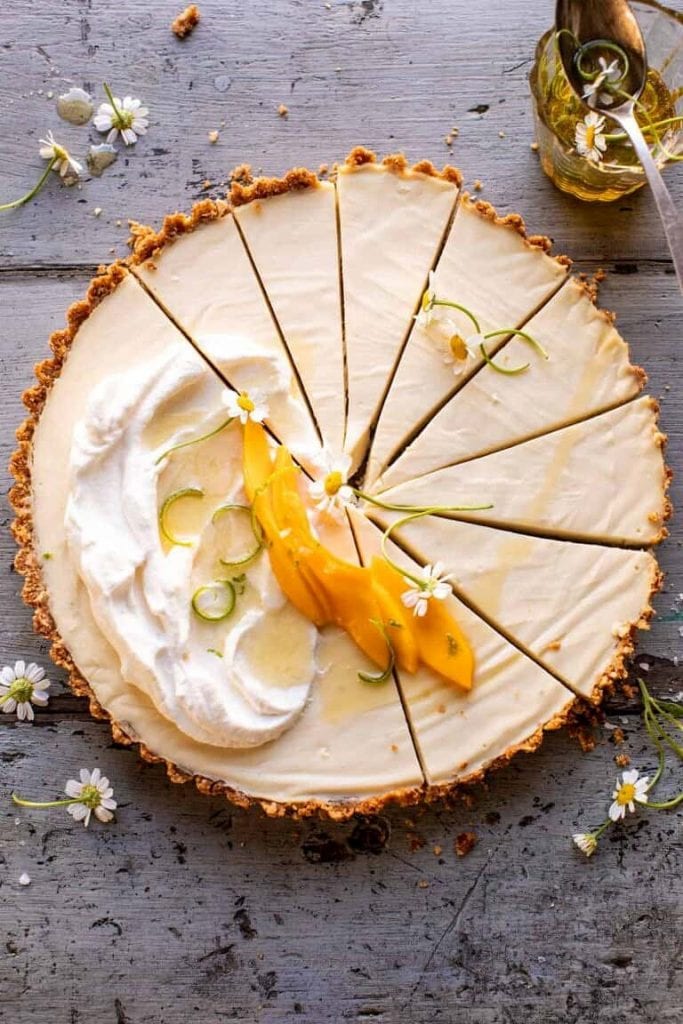 This No Fuss Coconut Lime Tart is that go-to dessert…super easy, delicious, and pretty too! The filling comprises four base ingredients, heavy cream, honey, lime, and vanilla extract. The crust is a mix of sweet coconut, salty pretzels, and just a touch of butter for richness!
It makes for a mouthwatering pie that's sweet, luscious, super creamy, and a touch salty when combined with the creamy lime filling. Finish this off with a salted honey-lime drizzle and sweet mangos for the perfect zesty, tropical pie that everyone will love!
Trending Over On The Blog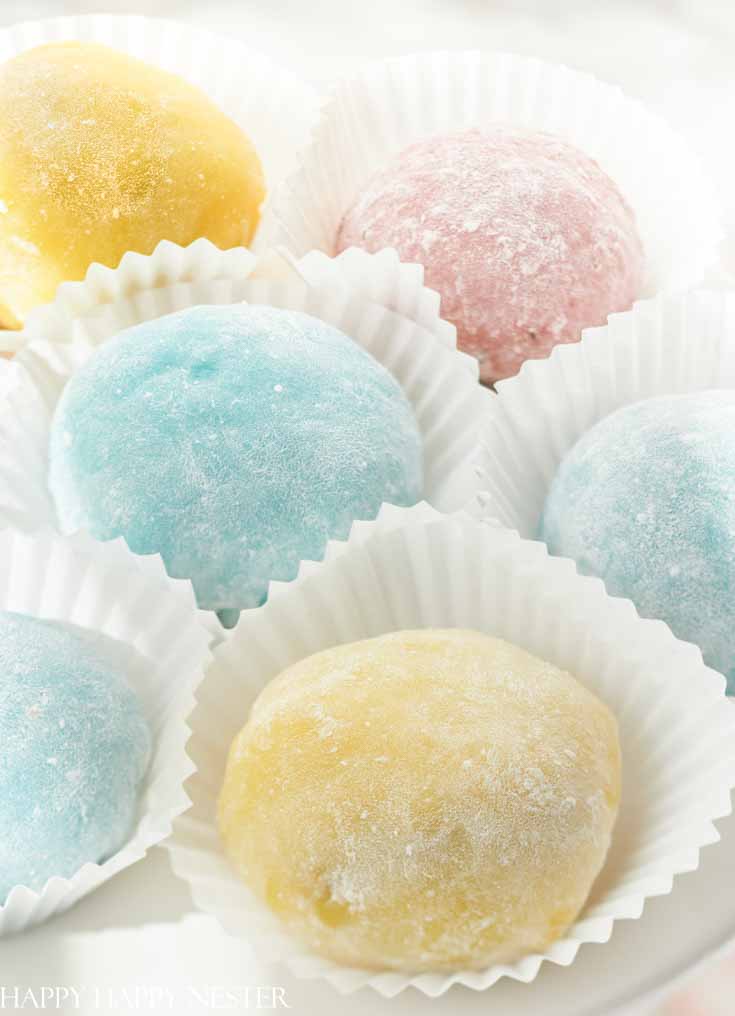 This mochi recipe has been in the family for as long as I can remember. It's a simple recipe with Mochiko flour and red beans, and now with my Instant Pot, the beans are even easier to prepare!
Most of you probably are familiar with Mochi Ice Cream that they sell in the grocery stores. Well, this has a similar dough, but the inside is not ice cream but a sweet red bean paste called Anko.
This recipe is unique, delicious and definitely a summer dessert recipe to try out and have fun with!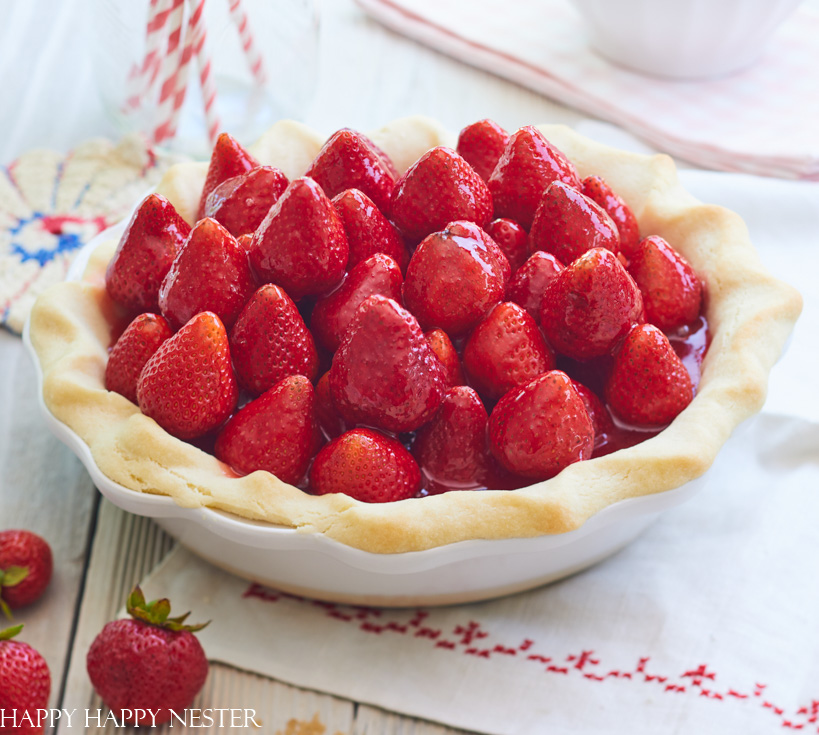 Now that summer has arrived, and there is a ton of fruit at the stores, a Fresh Strawberry Pie Recipe is essential! This easy dessert pie filling only takes a few minutes to make. Refrigerate the pie and serve once the glaze is firm. Your family will love this fruit pie!
So if you love pies and fruit, then come on over to the blog and try out this summer dessert recipe because it's honestly a fun, delicious, and fresh recipe that will become a family favorite!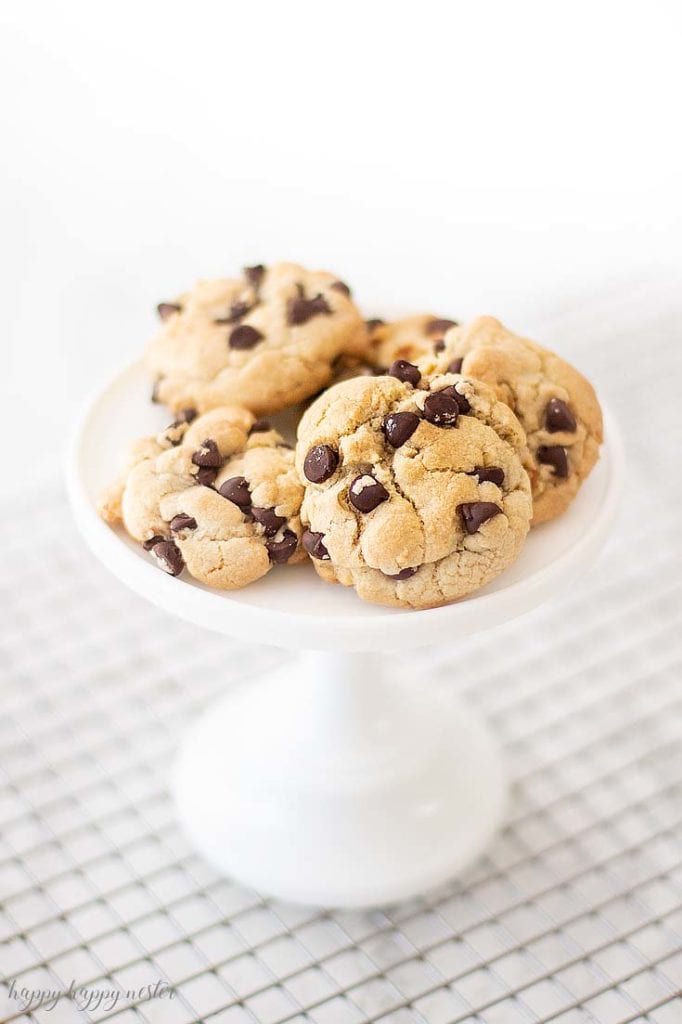 The Best Chocolate Chip Cookie
I want to shout it from every rooftop that I finally have the Best Crunchy Crispy Chocolate Chip Cookie recipe! But, creating this cookie hasn't been an easy task.
You might say that I've been a bit obsessed for the last couple of days trying to perfect my mom's chocolate chip recipe. And after four seven batches of cookies, I finally had success.
If you like a crunchy cookie, then this is the cookie for you! It is packed full of chocolate chips in every bite. I promise you that you probably haven't had a cookie like this one ever!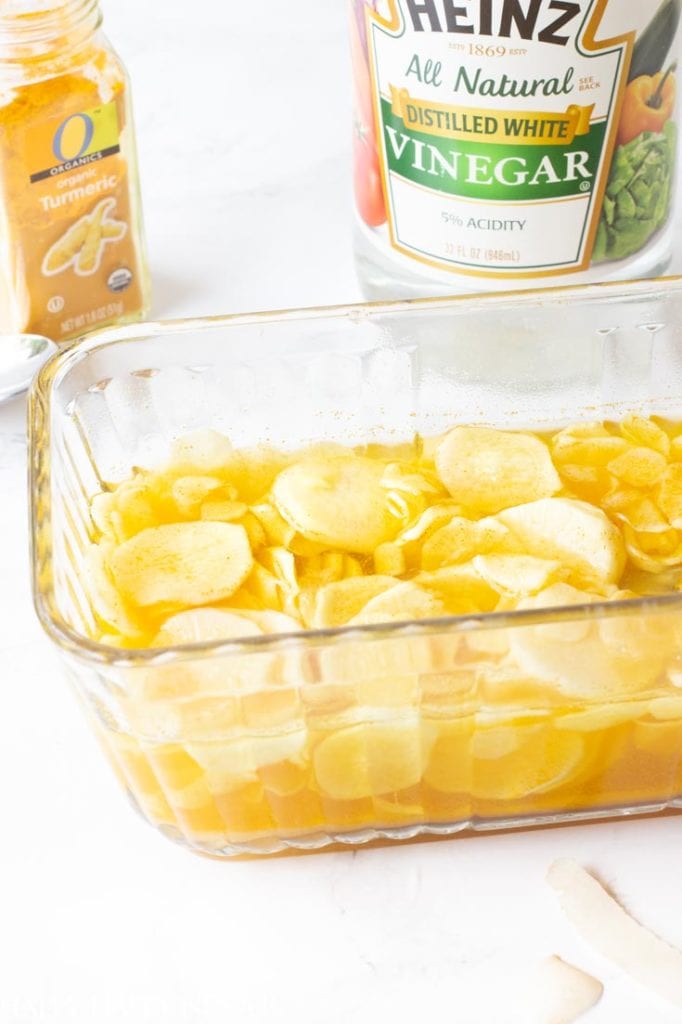 Sweet Pickled Daikon Takuan is the best combination of sweet, salty, and tangy! The pickled daikon can be eaten alone or as a side dish. Mostly in our home, we pile it on a bowl of rice. It is a great crunchy pairing with rice!
This recipe combines many healthy ingredients. From the fat-burning qualities of Daikon to the anti-cancer qualities of Turmeric, this is a great little recipe!
This has been a family favorite recipe and even though it's a different recipe, it's unique and worth a try!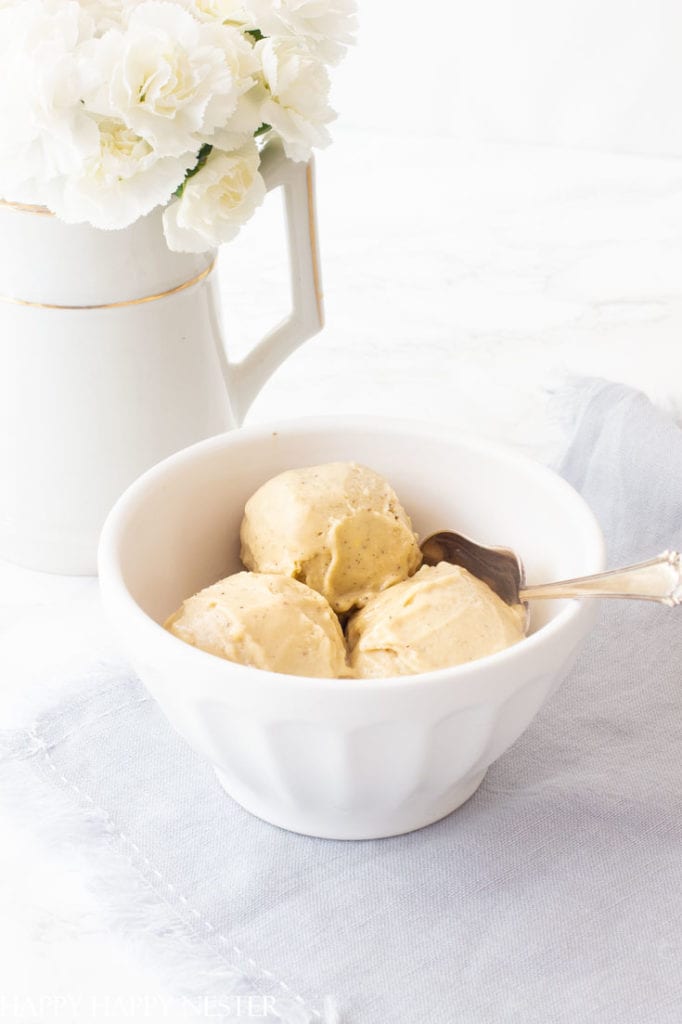 Don't get me wrong, ice cream is perfect all year round, but summer is the best time! It's always nice to have something cold to keep you cool during these hot days!
Since my husband is allergic to dairy, I have been on a mission to create dairy-free ice cream for him to enjoy! So here is that recipe, which is one of our go-to summer dessert recipes!
If you are allergic to dairy or know someone who is, try out this recipe! It's sweet, simple, and a great alternative for those who cannot eat regular ice cream!
---
This Week's Tip – Oilcloth Tablecloths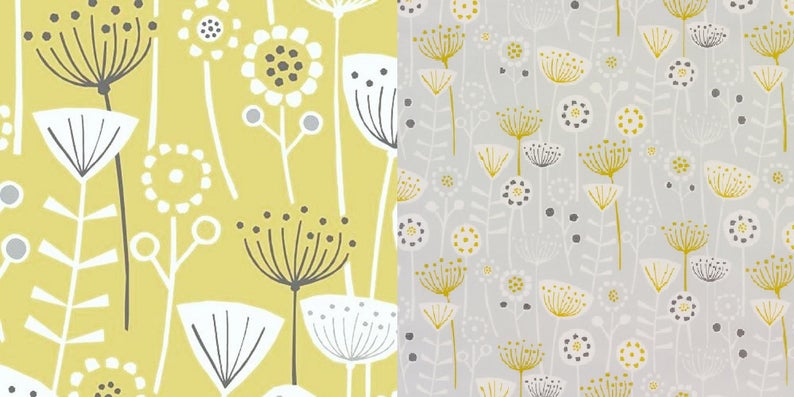 Oilcloth tablecloths are the best. Just wipe them clean with a damp dish cloth and cleanup is a breeze!
If you love the look of cloth but don't like constantly washing tablecloths, then this table option might be for you! You see, I want to order one for our outdoor table and honestly couldn't decide which design I wanted! There is a variety of different colors, patterns, designs, and more!
Currently, I have a beautiful tablecloth, but I'm always worried there will be a stain that I won't clean. But, if I had the oilcloth on my table, I would be a happy camper! So if you're like me and have been wanting to change up the tablecloth, check these out!
---
My Latest Obsession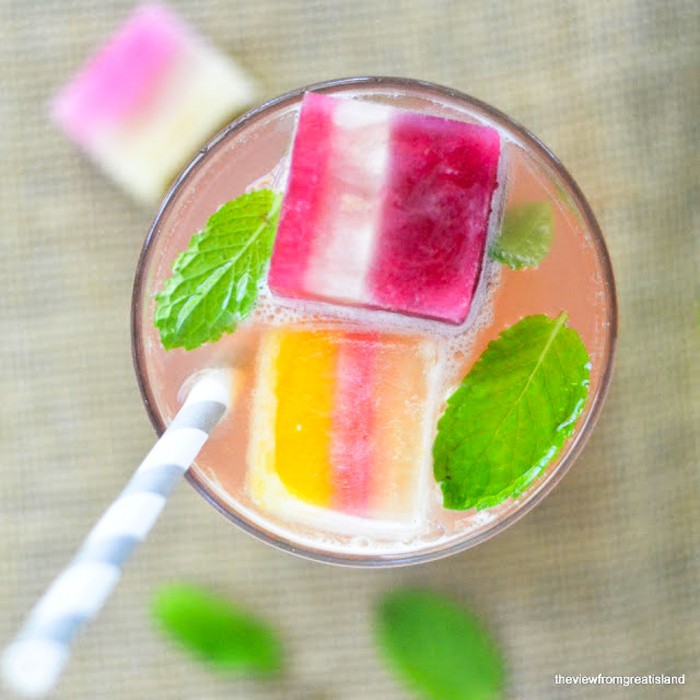 A summer drink is a necessity, whether it's alcoholic, fruity, or a low-calorie beverage! So I decided to have a little fun with my drinks for the summer and found this recipe for fruit ice cubes!
It sounds different, but I like different, and besides, if you love fruit, you will love these ice cubes! They taste fresh and sweet while also keeping your drink cold!
This great idea is from The View From Great Island and is such a recipe to make with friends, kids, and family!
---
Well, this wraps up this week's Saturday Chitchat celebrating summer recipes!
Thanks so much for chatting with me!

Catch up on Saturday Chitchats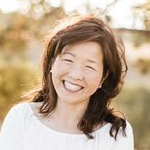 Latest posts by Janine Waite
(see all)