Apple tart recipes are my husband's favorite. So, it only made sense to do a post on 11 really scrumptious recipes that I found. As some of you know I created a French Custard Apple Tart that is similar to the one that we had on our trip to Paris France.
If you are craving more French cuisine, try our crepe recipe too!
Now, let's take a walk down memory lane.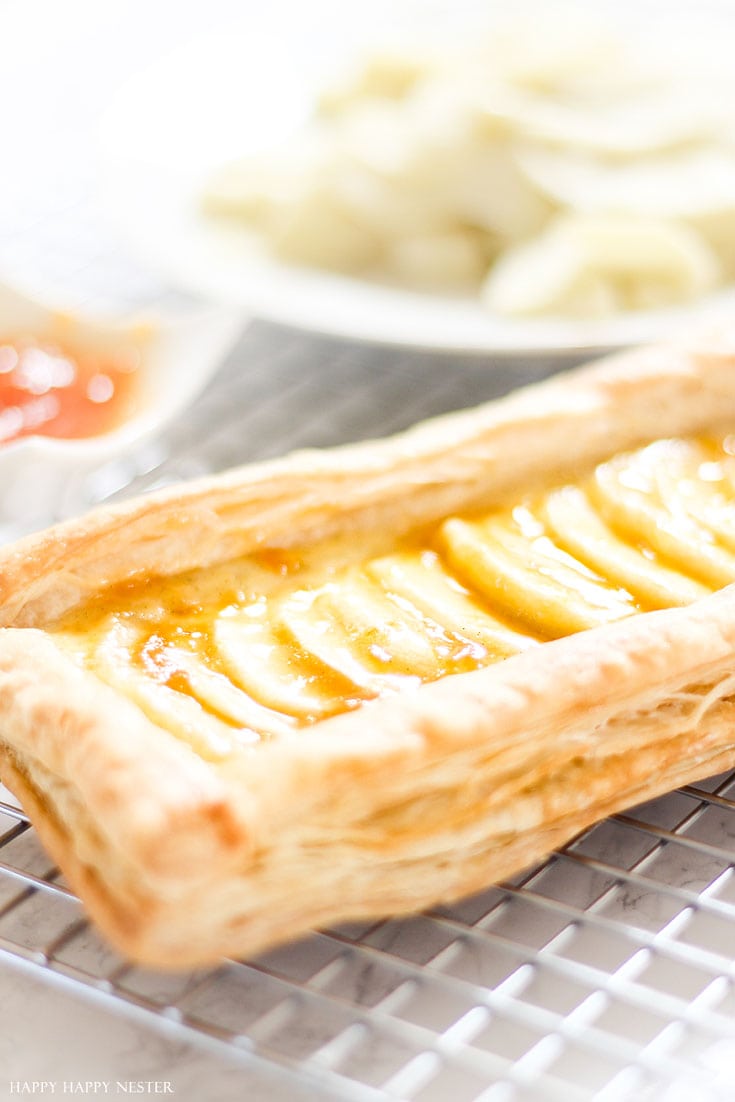 Many, many years ago, I took a trip to Spain the summer that I graduated from high school.
I lived with a Spanish family in a beautiful coastal countryside home in Northern Spain.
There were quite a few teens residing with this wonderful Basque family and we had the best summer trip that I'll never forget.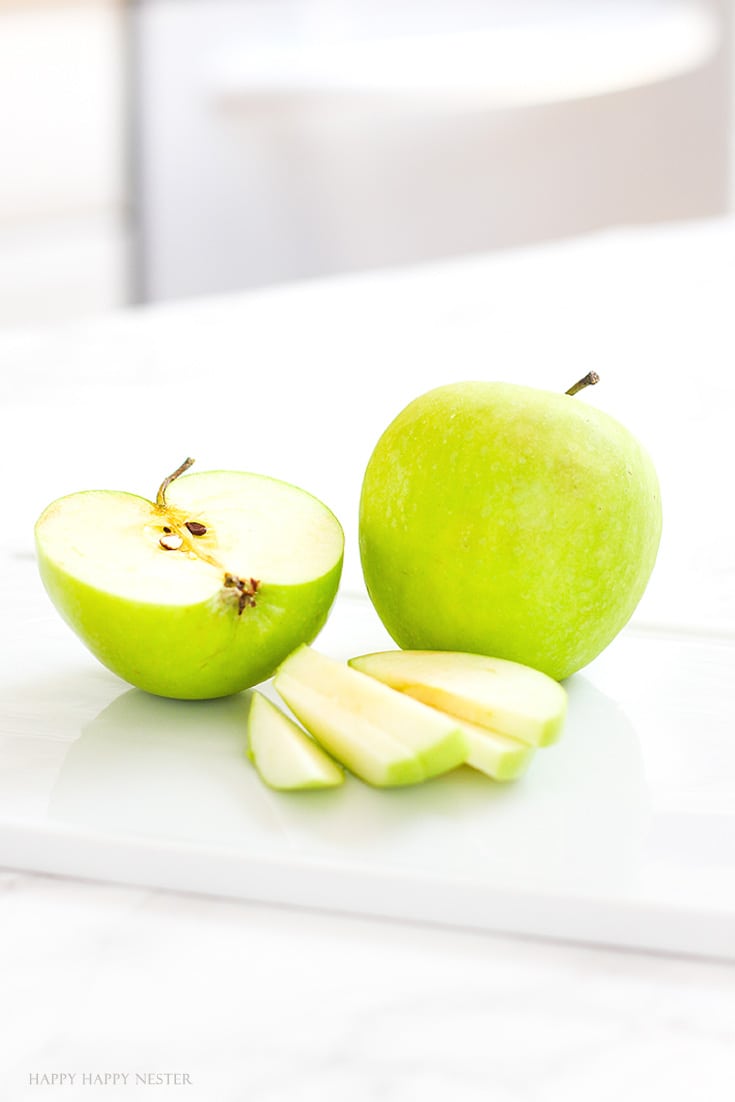 Well, my friend's mom asked me to bake a typical American Apple pie for the family.
So, since I was a young girl just out of high school, I didn't have the baking skills yet to just whip up a pie from memory. So, I dug deep into their European cookbooks.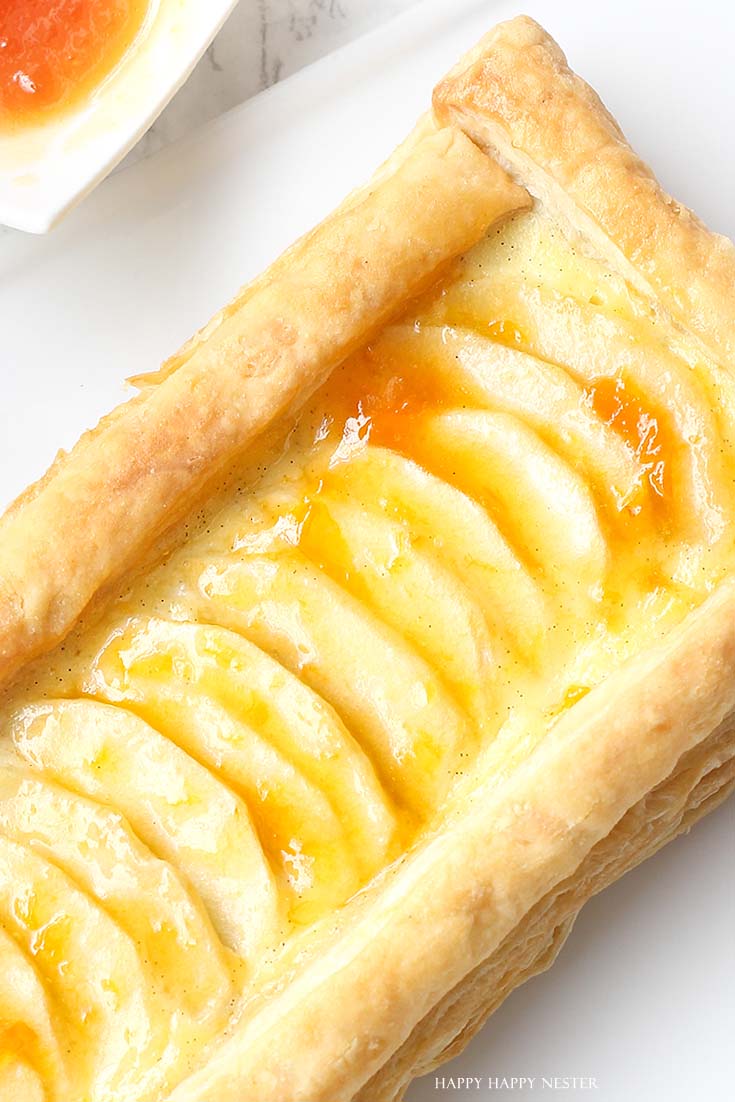 I came across the French Apple Custard Tart that I created a couple posts ago. I was a bit bummed that it wasn't the right type of pie, but now looking back it was absolutely perfect.
Well, my French Apple Custard Tart recipe has done pretty well over on Pinterest, so I decided to
More Apple Tart Recipes…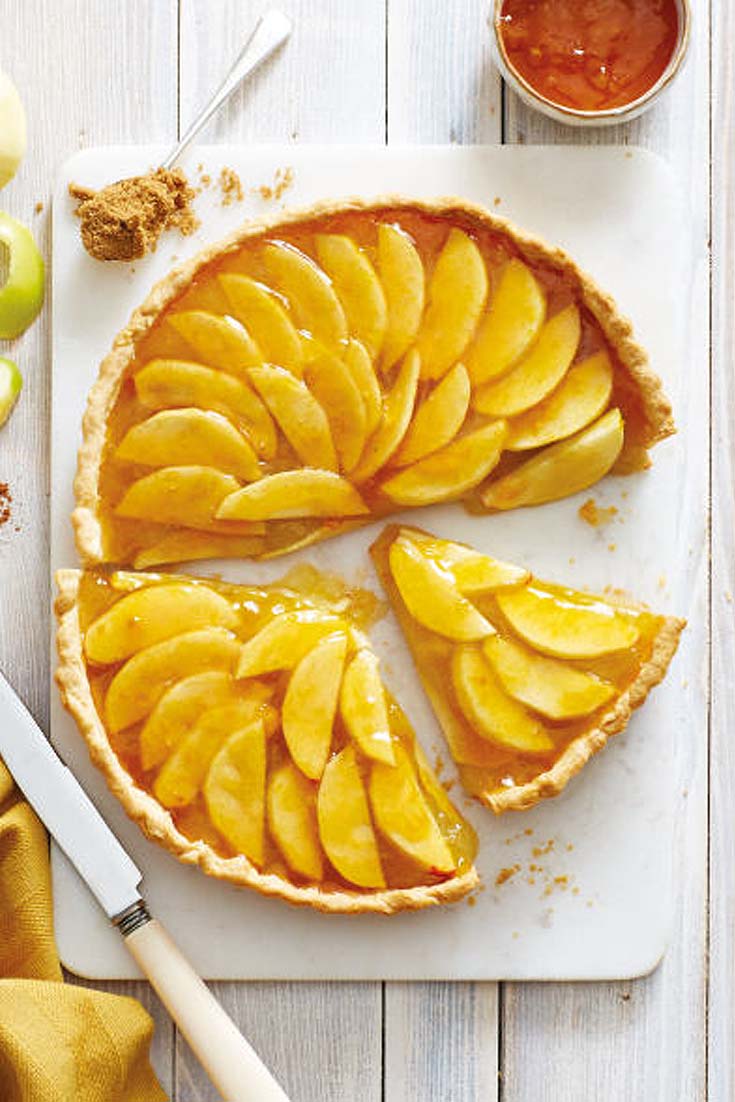 via: Aldi
This looks like the classic French Apple Tart recipe. You have to love the yummy looking apple glaze!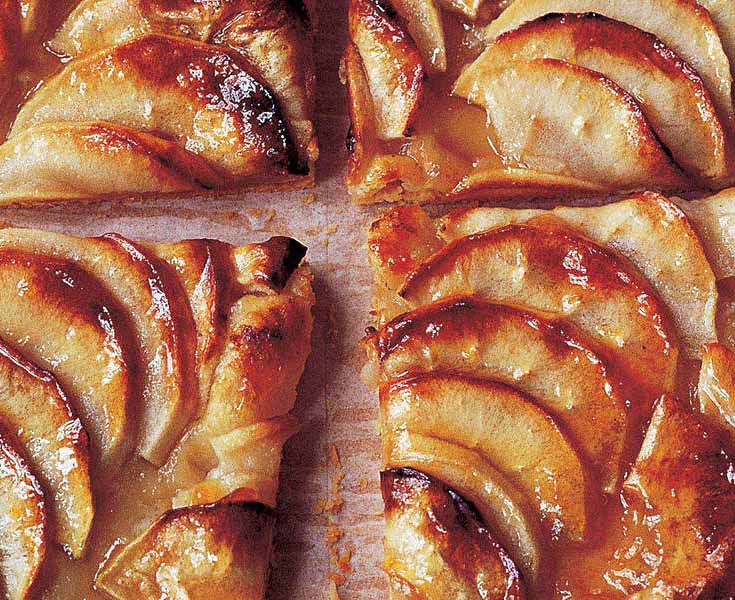 via: Barefoot Contessa
So, this post would not be complete without including Ina Garten's French Apple Tart. She is the master of French cuisine!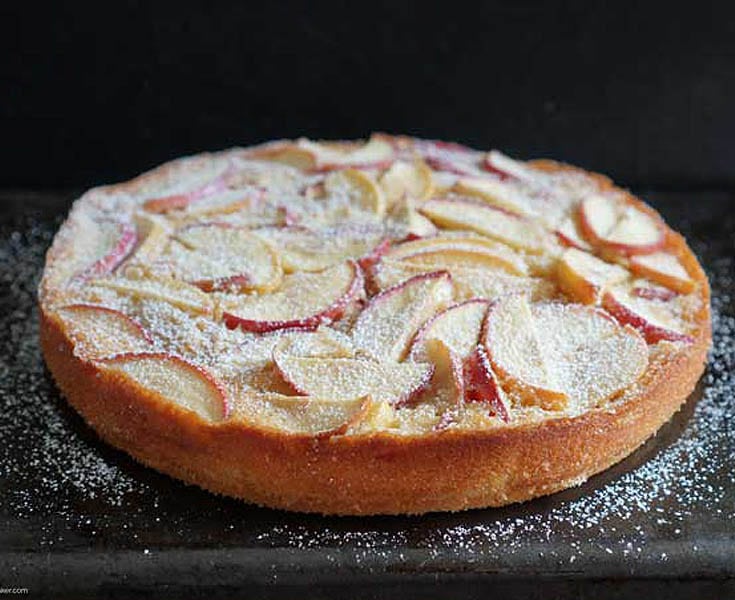 This apple tart looks scrumptious with the scrumptious crust and powdered sugar topping.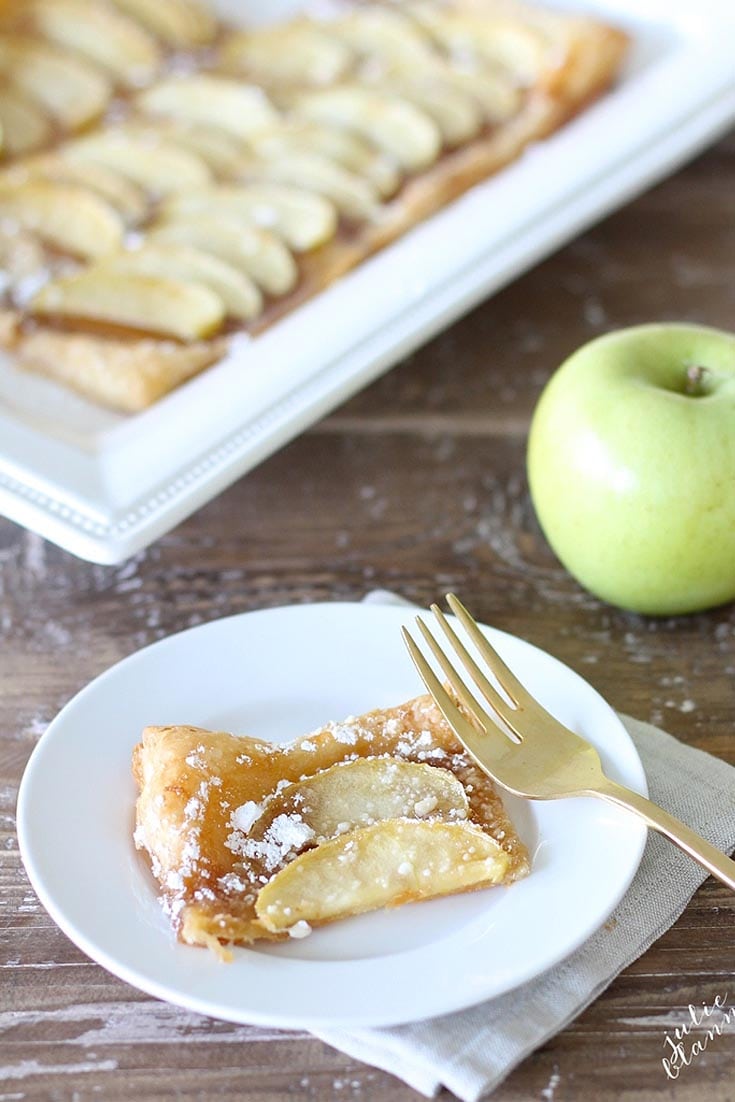 via: Julie Blanner 
This easy 5 Minute Skinny Apple Tart from Julie Blanner is a wonderful recipe!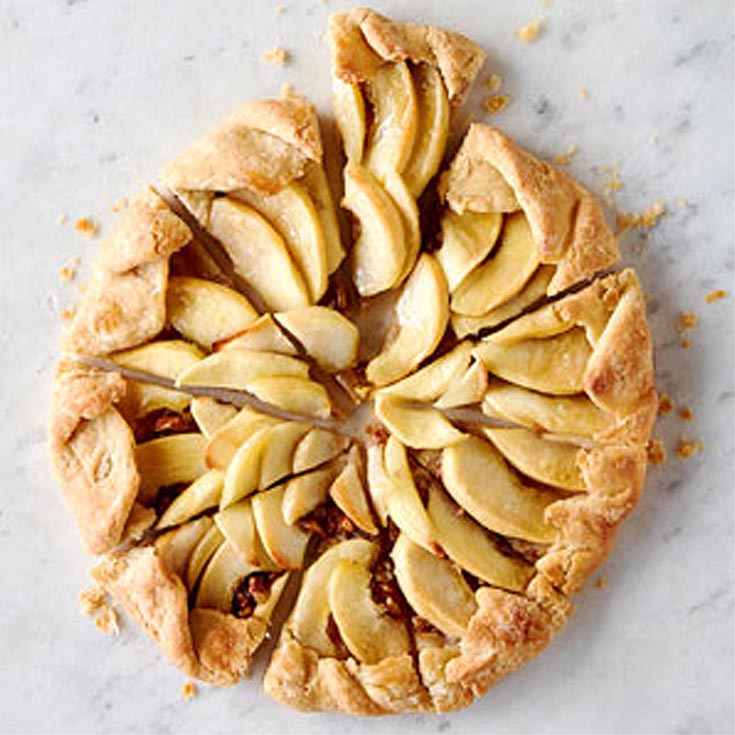 via: Patti LaBelle's Diabetic Friendly AppleTart
Not only is this rustic apple tart recipe yummy but also diabetic friendly. This is a healthy alternative for those of you watching your carbs.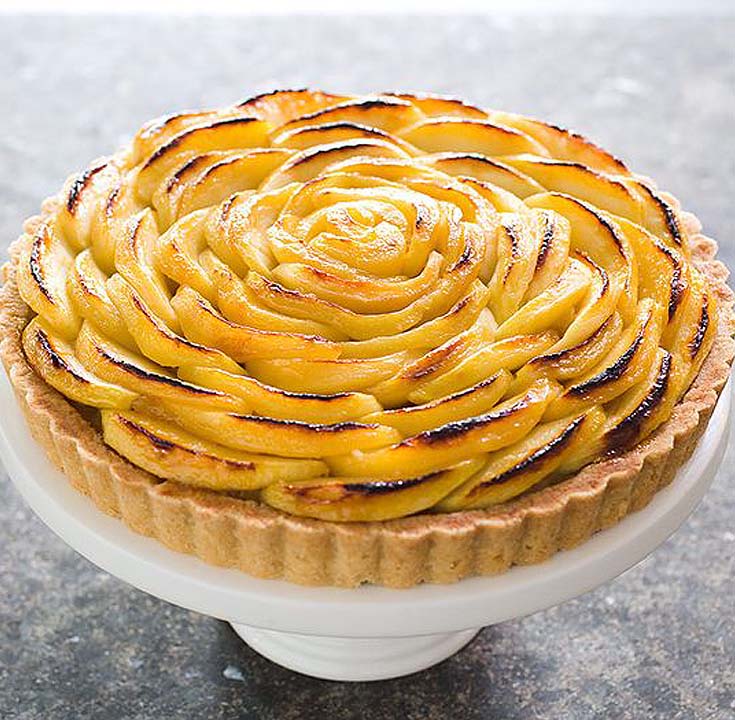 Via: Cook's Illustrated Apple Tart
Weekend French Apple Tart by Cook's Illustrated looks absolutely stunning and perfect for any party!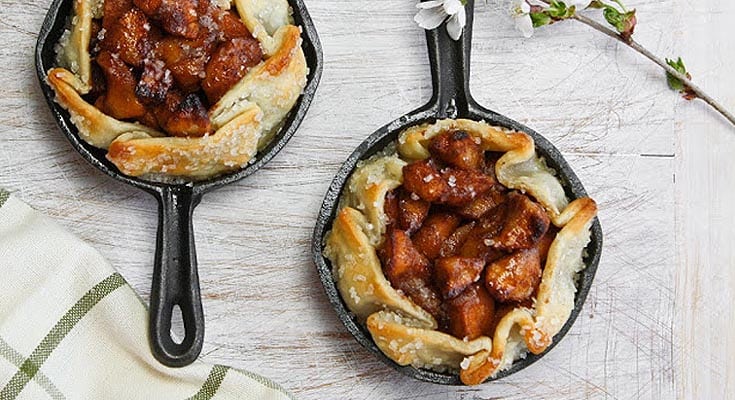 via: Sprinkle Bakes
This mini apple tart recipe is perfect for a dinner party. Aren't these cute individual size tarts perfect in the mini cast iron pan?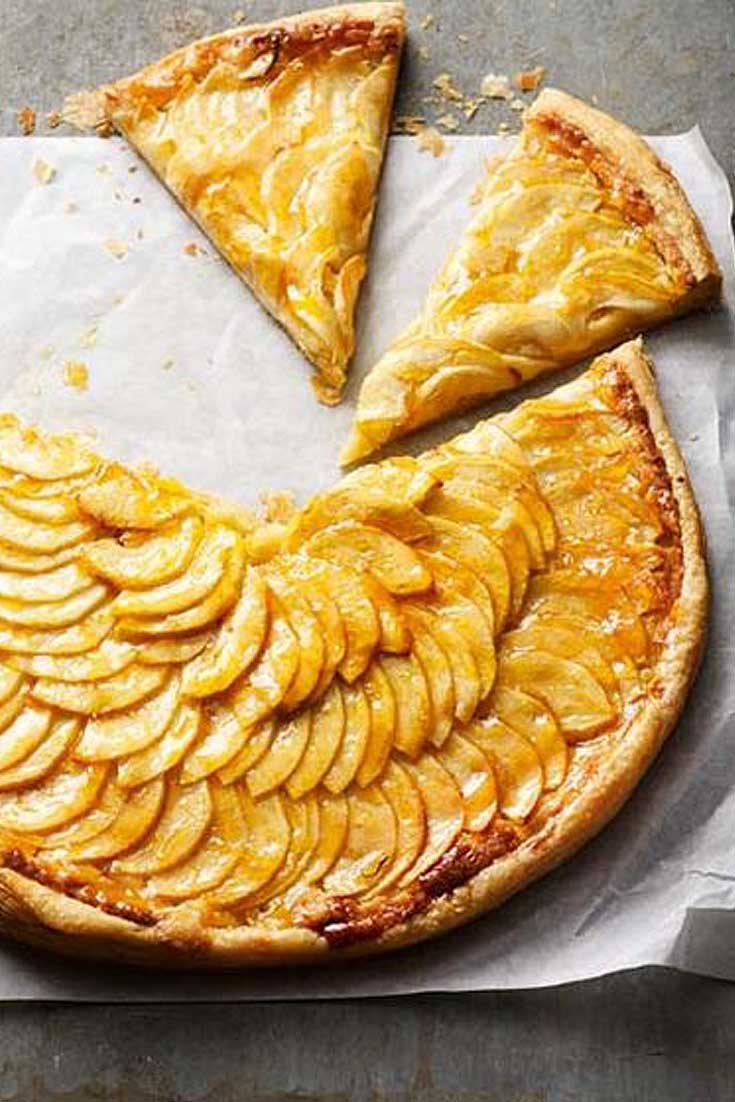 via: Delicious Magazine
Not all apple tart recipes are created equal. This apple dessert looks delicious with the glaze and the rows of apples.
via: Little Broken
I love that this recipe has the added crunch of slivered almonds. Also, the sugar glaze is a lovely addition.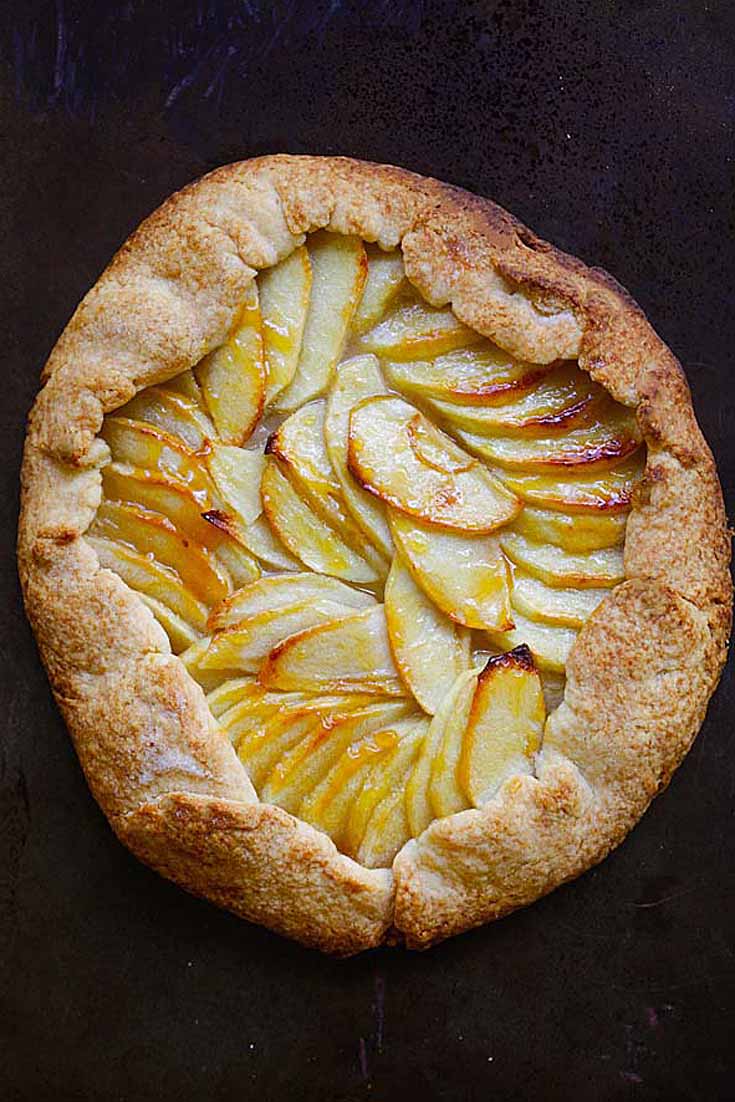 via: Rasa Malaysia
Now this crust and the rustic element looks like fun to bake! Love that the crust can come out imperfect. Love this rustic apple tart recipe.
Since this post is all about apples, you probably will enjoy my apple dutch baby recipe. Every weekend my husband asks for this for breakfast. Now that you are all ready to get baking make sure to check out my favorite kitchen tools post that will make your experience in the kitchen so much easier.
Well, happy baking my dear friends!
Cheers,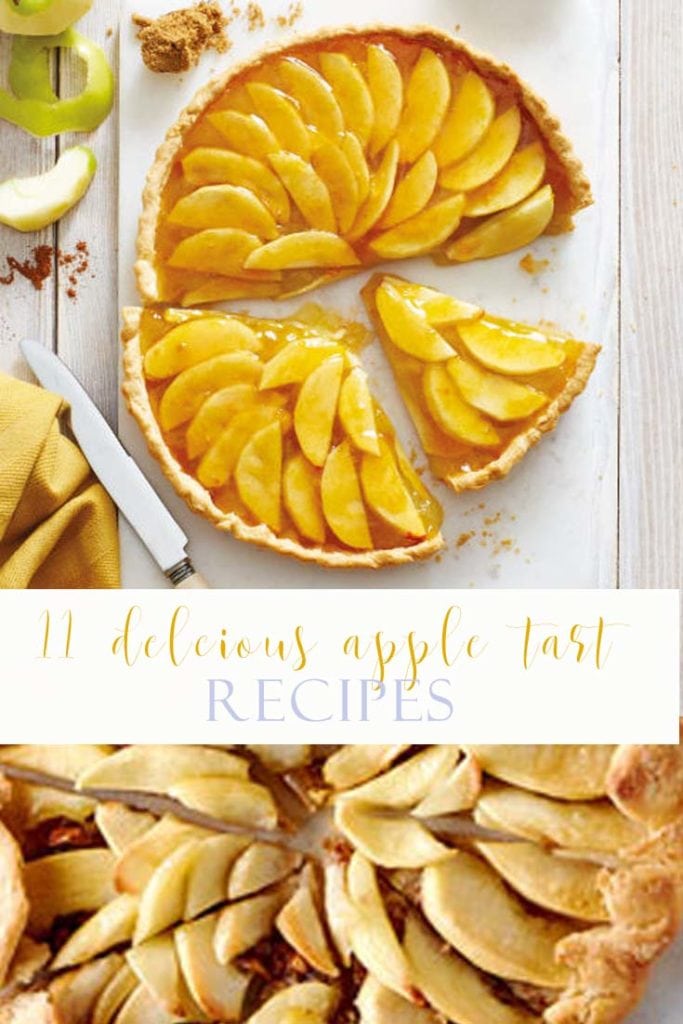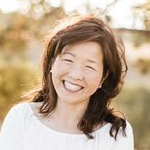 Latest posts by Janine Waite
(see all)