Well, the next couple of weeks I'm excited that I'll be focusing on Easy Spring Crafts. My list of projects include crafts for adults and kids.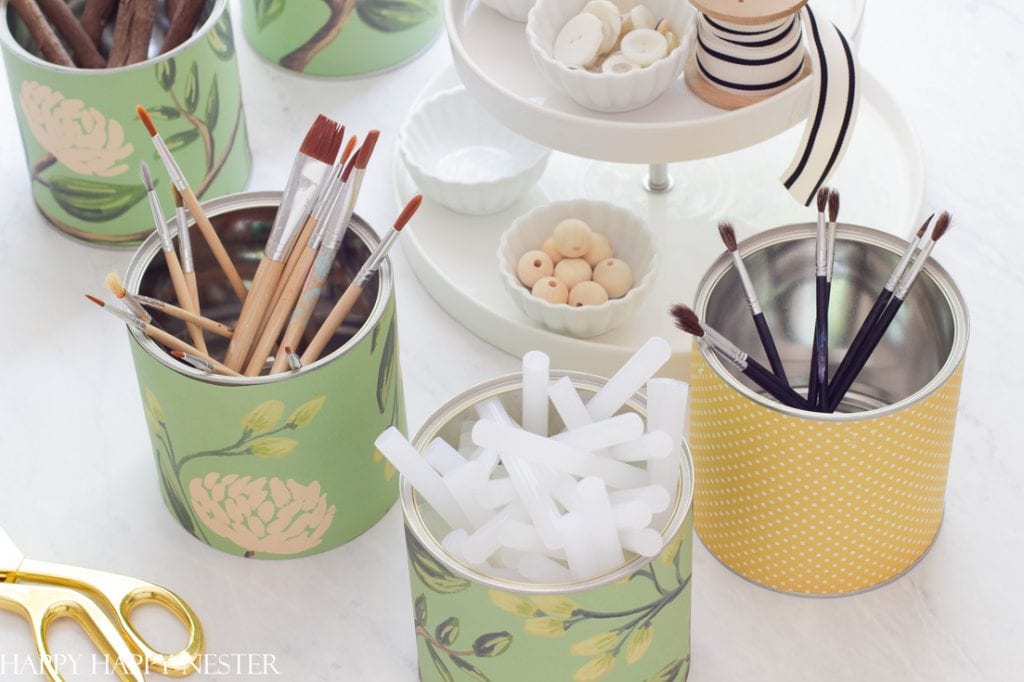 This post is jammed packed with all types of spring projects and home decor. And I'm so excited to share my latest Easter posts.
Saturday Chitchat with Janine – Volume 6
Happy Saturday,
This week, I started my Spring and Easter craft marathon! I've been elbow deep in Easter eggs. 🙂
If you are interested in all that I've been up to, then make sure to read this post. I have not only crafts but also a little bit of home decor projects.
I hope you are having a lovely week. And now that we are shifting our focus from baking to crafting, I hope you're ready to start thinking of new projects!
Grab a drink and let's chat!
A Personal Note From Janine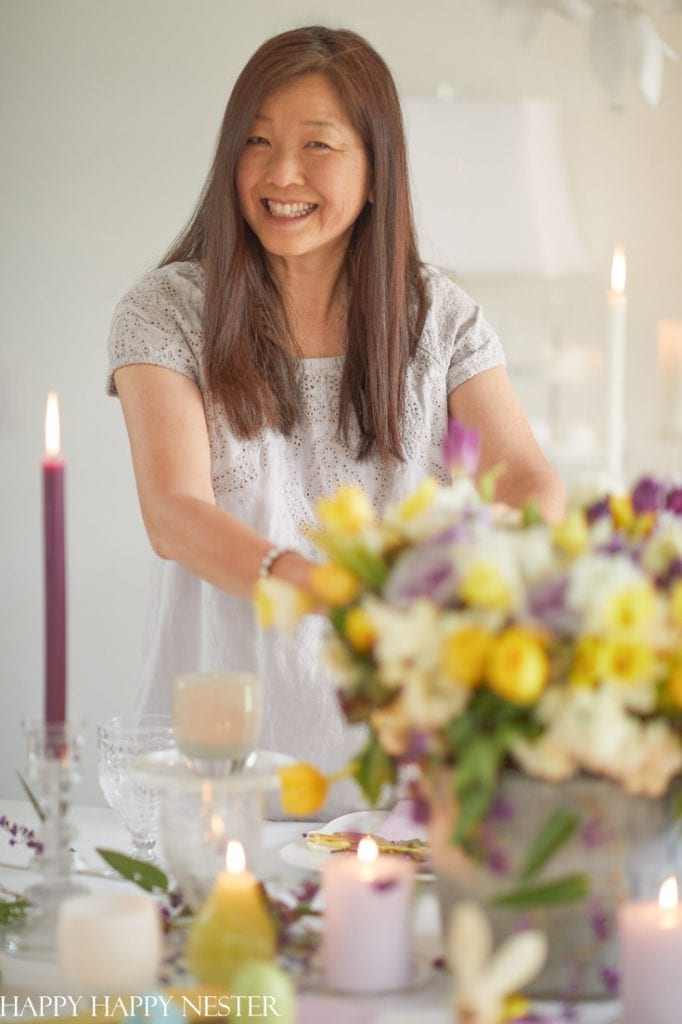 Before blogging, I held many jobs in my past. At the time, it looked like my career path was a bit rambling in all kinds of directions. But, now, when I look back, it's pretty clear that they all kind of point to my current passion for blogging.
Did you know that I worked at an Opera Company? Yes, singing is one of my favorite past times. Just kidding. Although I love singing in the car, I don't have the musical capability or voice to be an opera diva.
But, no, I wasn't an opera singer. Instead, I was the in-house graphic designer/event planner for the company. I enjoyed decorating many performance halls, wineries, and restaurants for all its marketing events, soirees, auctions, dinner parties, etc.
It's funny that while I was decorating my spring table last week, I had a flashback of my old job. There is a drastic difference between then and now. Back at the old job, I was responsible for not one table but like 25!
And despite all the events I slaved over, I loved that portion of my job. I love that I'm still harnessing my love for decorating and creating.
I've come full circle and I love my life as a blogger.
The hours that I put in now are probably a gazillion times more than any job, but I wouldn't trade it in for my opera company position.
You see, it's so rewarding to create things over here and build friendships with my readers.
Well, I hope you enjoyed learning a little bit more about my creative passion!
---
Easy Spring Crafts
This Week's Inspiration – NEW Crafts on the Blog (Spring & Easter)
Here are some things to craft this spring!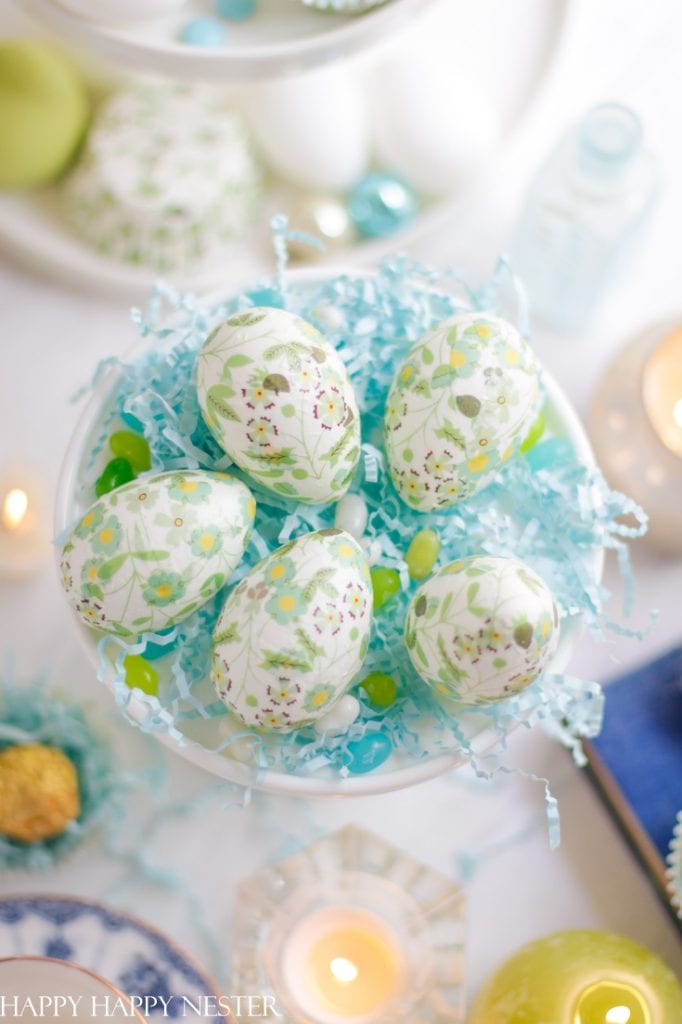 DECOUPAGE EASTER EGGS WITH CUPCAKE LINERS
I can't recall how long I've been dying to try decoupaging Easter eggs with paper napkins. I even placed some pretty napkins in my shopping cart over on Amazon.
But, I got distracted, and I never placed the order. So, then I thought I would try some cute cupcake liners. They are waterproof like the napkins, and in fact, their paper is stronger. And most of all, I happened to have this set of liners which is so convenient. So, a total win-win scenario.
Bottom line, you have to make these easy spring craft!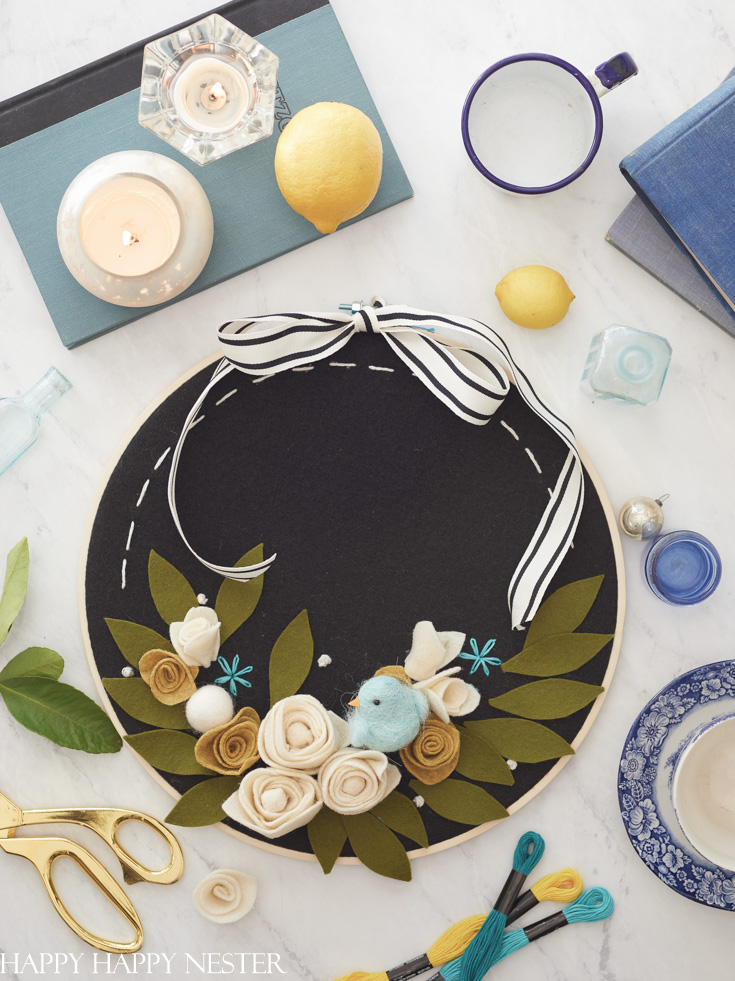 Ok, this post was suppose to be an embroidery project and mine became more of a felt flower project!
I do love the look of the hoop and the black felt, so I went ahead with decorating it with a few embroidery stitches.
If you love to make felt flowers, then you'll enjoy this tutorial.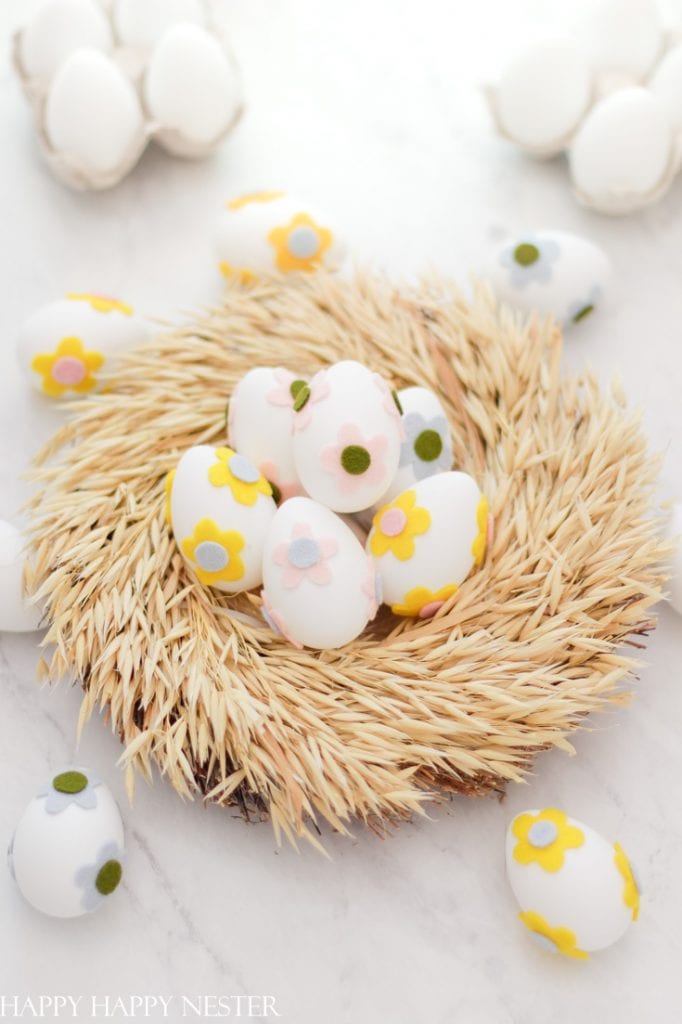 I love the dyed and painted Easter eggs, but I'm not great at painting a straight line. The handpainted eggs with bold colors always catch my eye, so I created an egg design that captures that look but is super simple to make.
So instead of painting, you'll be cutting out flowers for this Easter egg project. I think I made each egg in just a couple of minutes. So, I classify this spring craft project as easy.
---
This Week's – Boutique of the Week (Spring & Easter)
*The following post contains affiliate links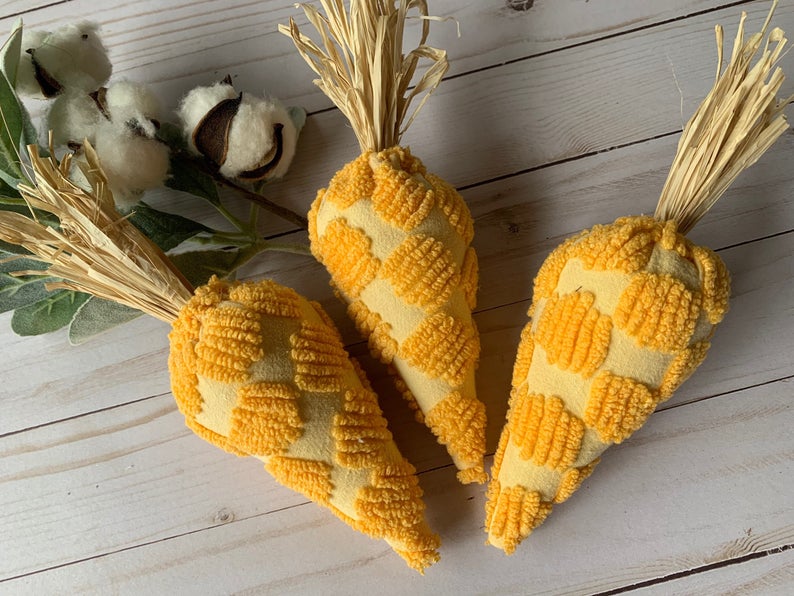 Since the next couple of weeks are about Spring and Easter crafts, I rounded up my favorite spring decorations. I love my Wednesday Boutique of the Week posts where I find unique items.
Here are some beautiful spring and Easter inspirations for you today!
I love the items I unearthed for this post. If you visit the post, you'll find the cutest knitted eggs. They totally make me smile, and they are super unique! These adorable eggs are on a par with the knitted light post cozies we saw a few years back in Berkeley, California.
Make sure to check them out and see what I'm talking about!
---
My Favorite Things – in the Craft Room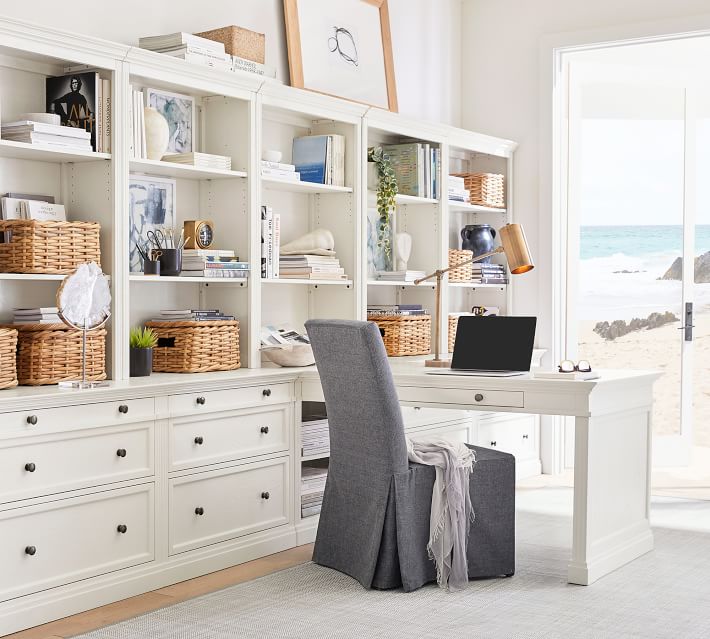 When our kiddos were little, we had a loft that was devoted to a playroom. Well, we no longer live in our Seattle home, and our children are now young adults. So, I inherited some of the furniture for my studio.
We bought some Pottery Barn bookcases that are pretty similar to those pictured above. I love the look, and also I can store my crafts neatly in the bottom drawers. They are bookcases that I feel we will always hang onto since they are classic!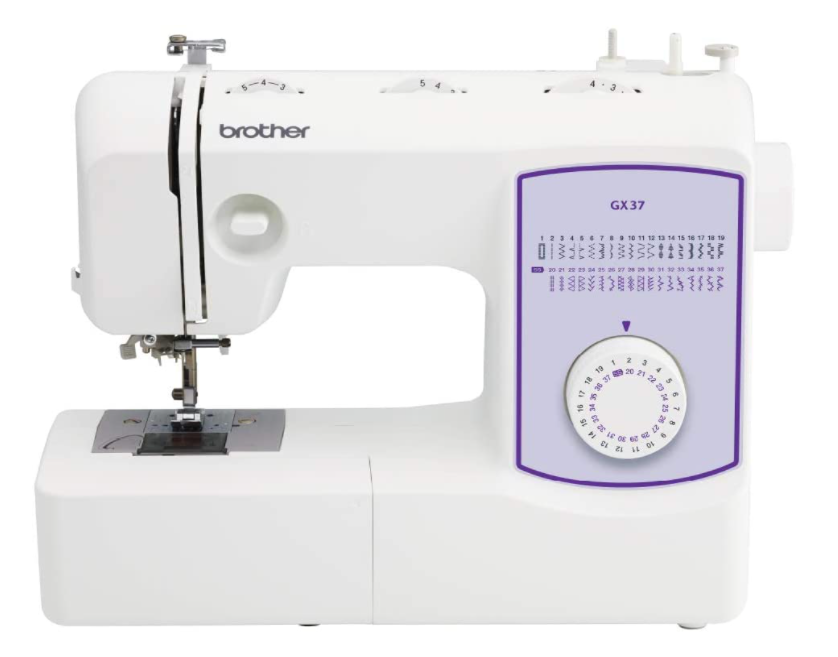 A couple of years ago, I finally bought myself this great sewing machine. I was a bit surprised by how reasonably priced it is! I remember back in the day, and my mom saved her money up to buy a fancy-schmancy sewing machine.
This sewing machine does the job for my minor craft projects, like my paper leaf garland. I haven't used it for more than a straight stitch, but I guess it does a ton more when I'm ready!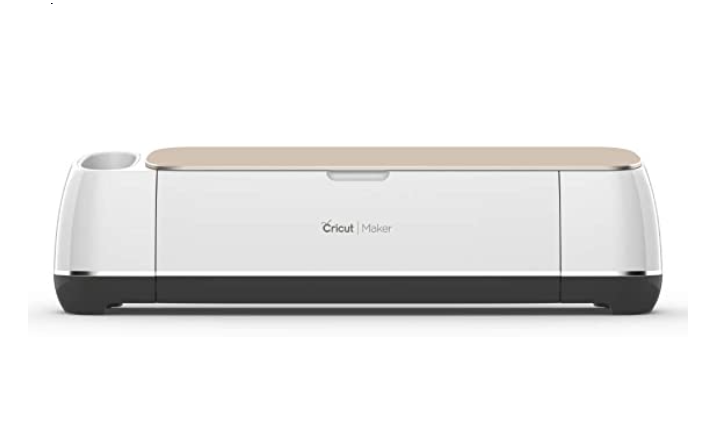 I bought this cool machine over the holidays. I made a ton of paper snowflakes. I still need to dig into more things that I can make with this amazing machine.
My list includes organizing labels, t-shirt designs, paper flowers, to name a few. I need to spend some time this summer researching all the awesome YouTube tutorials.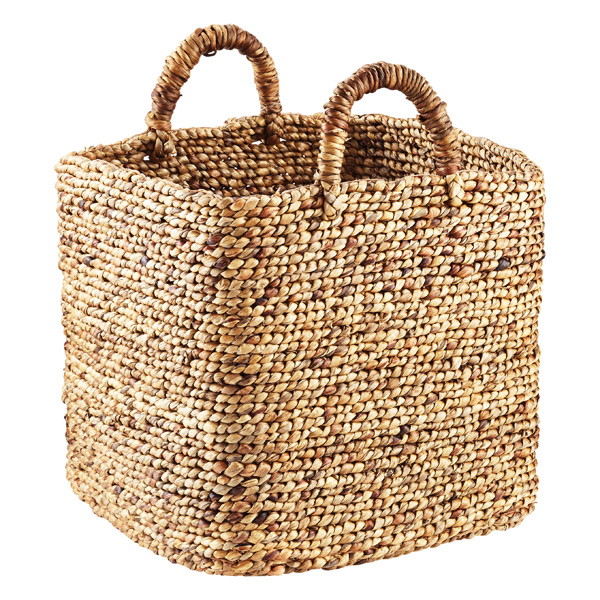 BRAIDED HYACYINTH STORAGE BASKET
I love containers and especially baskets. They are pretty to leave out and blend nicely with your home decor.
Well, I have a big basket that holds my ever-growing supply of felt. I love that I can pile it randomly in the basket, and it doesn't look sloppy. I have it tucked in a corner in my studio office.
I even taught my niece to invest in some baskets to make her office papers look organized and out of sight.
---
Recipes for the Week – Desserts to Bake (Spring & Easter)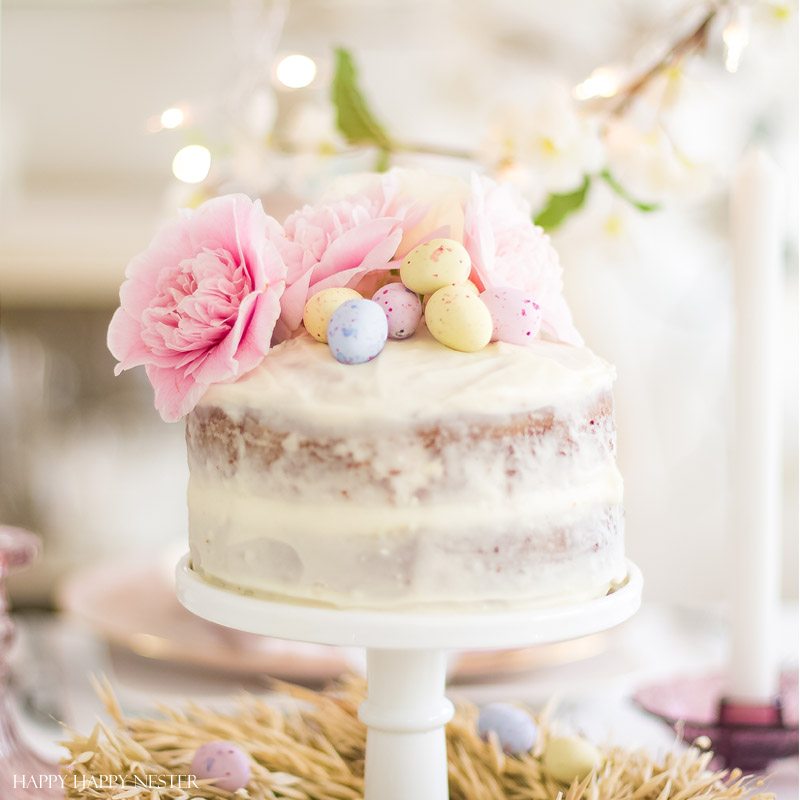 My mom's carrot cake recipe is perfect for Easter. This is a moist cake that has cream cheese in the frosting and the cake as well. The cream cheese gives the cake a smooth and rich taste that is delicious.
I plan to make this cake for my family this spring. I will have to make some small versions and freeze some of them for later.
Some of us are trying to lose some of the Covid weight that we gained. I'm all about moderation, so that I will indulge in dessert but only a small portion. I have to enjoy life and food!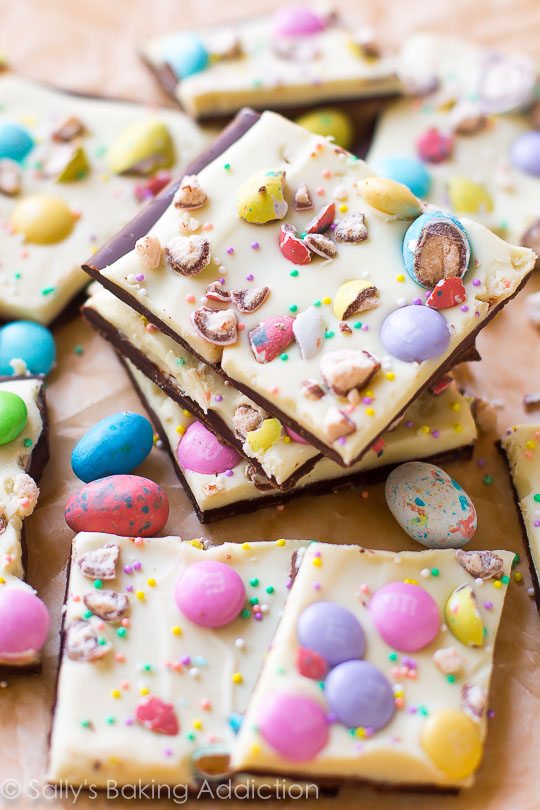 My daughter mentions every spring that she wants to make some bunny bark. Well, I will take her up on it this Easter.
The only issue is that when I order our groceries online, they don't have any Easter candy. What is with that? I may have to double mask and go into our local Rite Aid. They have the best selection of candy.
However, I get some cute pastel candies, my daughter and I will try making this festive Easter Bunny Bark!
This recipe is from Sally's Baking Addiction.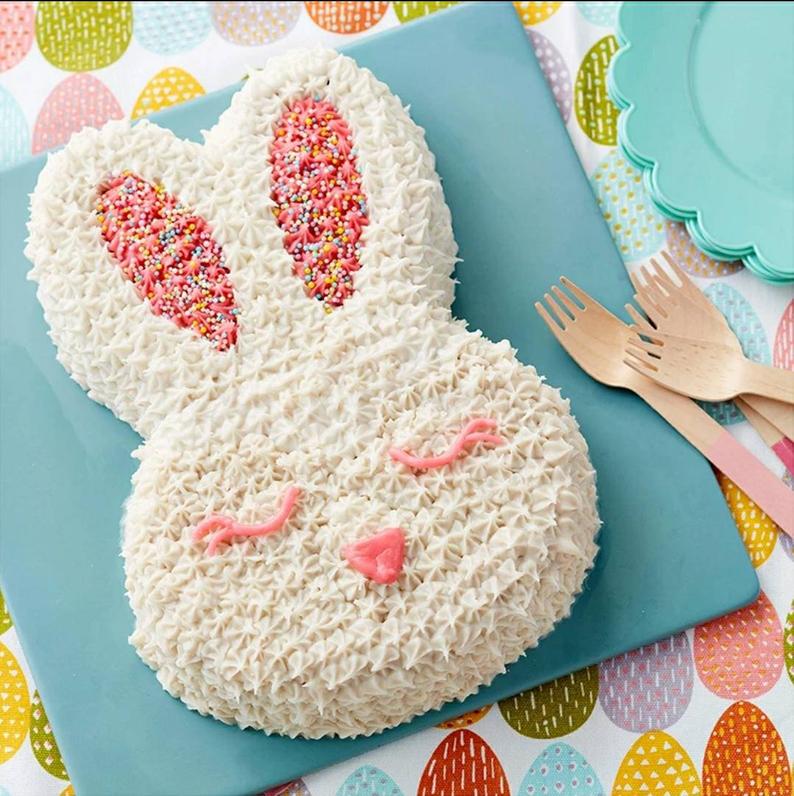 This bunny cake mold is so cute! I had no idea how many baking molds there are out there.
I may have to check out some of these fun molds. I do remember making an three-dimensional Easter bunny when I was a young girl!
---
Crafts for the Week – Weekend Craft Projects (Spring & Easter)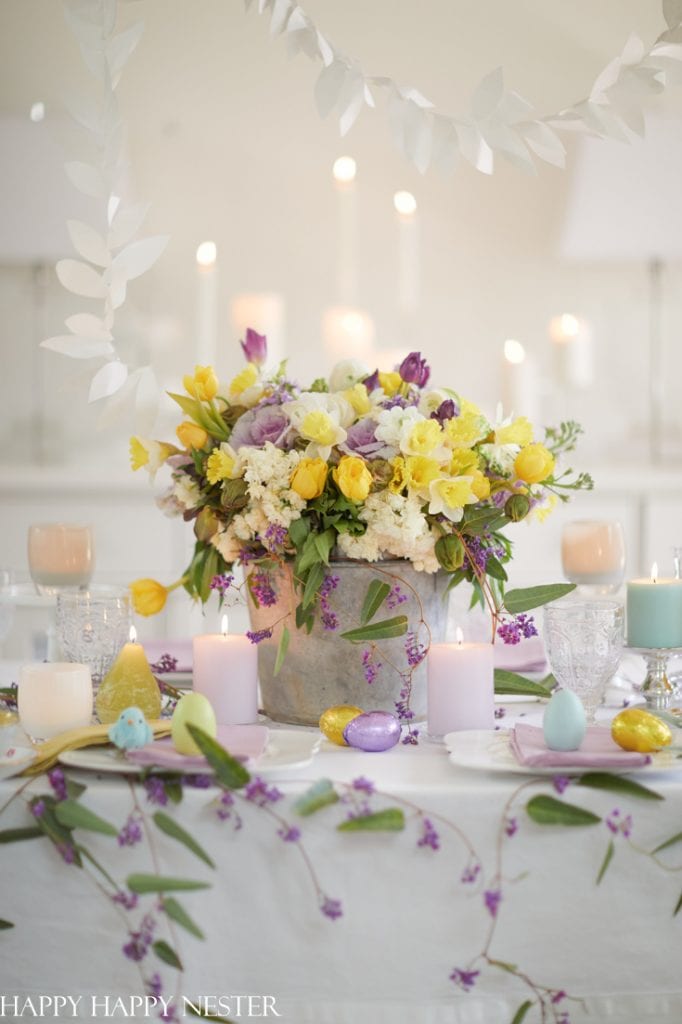 SPRING DECORATING IDEAS FOR YOUR TABLE
I love how my spring table turned out. I especially love that I used my purple Happy Wanderer vine on the table. This gorgeous vine is going bonkers in our yard right now.
I wanted to create a garden party table. I'm all about more is better these days. Come on over if you want a bit of spring inspiration for your dining room. I also included my paper leaf garland that you can make as well.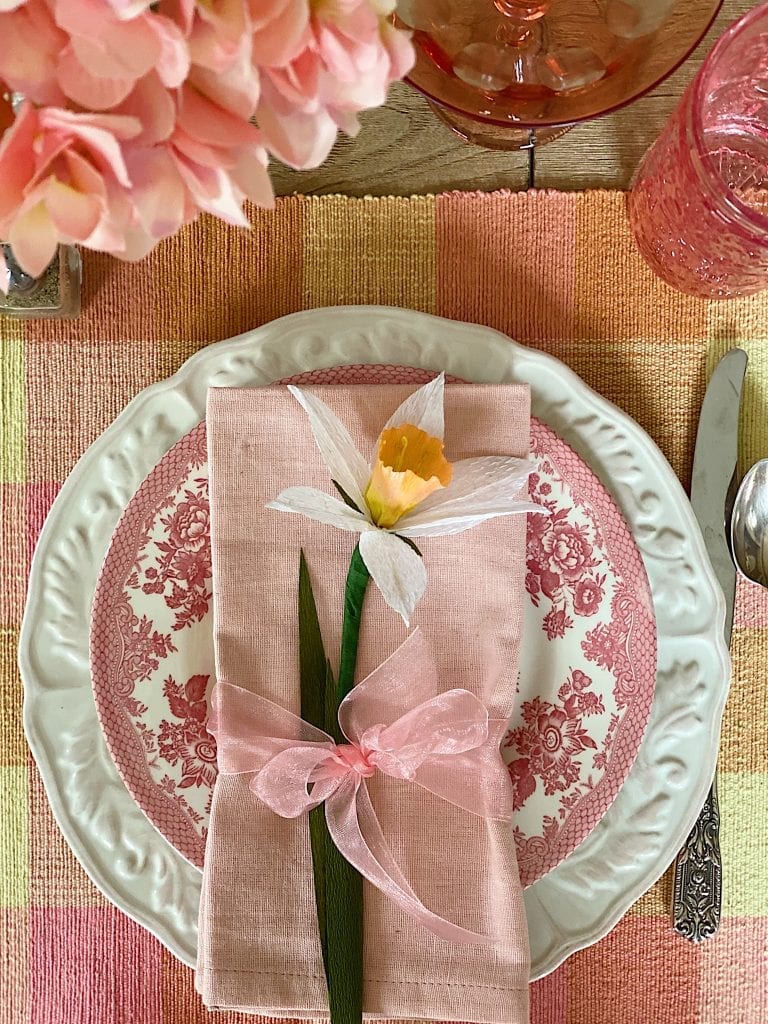 My friend Leslie has another tutorial on paper flowers. I absolutely love her latest Daffodil flower!
These flowers look so real and super sweet. So if you want a permanent bouquet of daffodils in your home, check out this great paper flower post.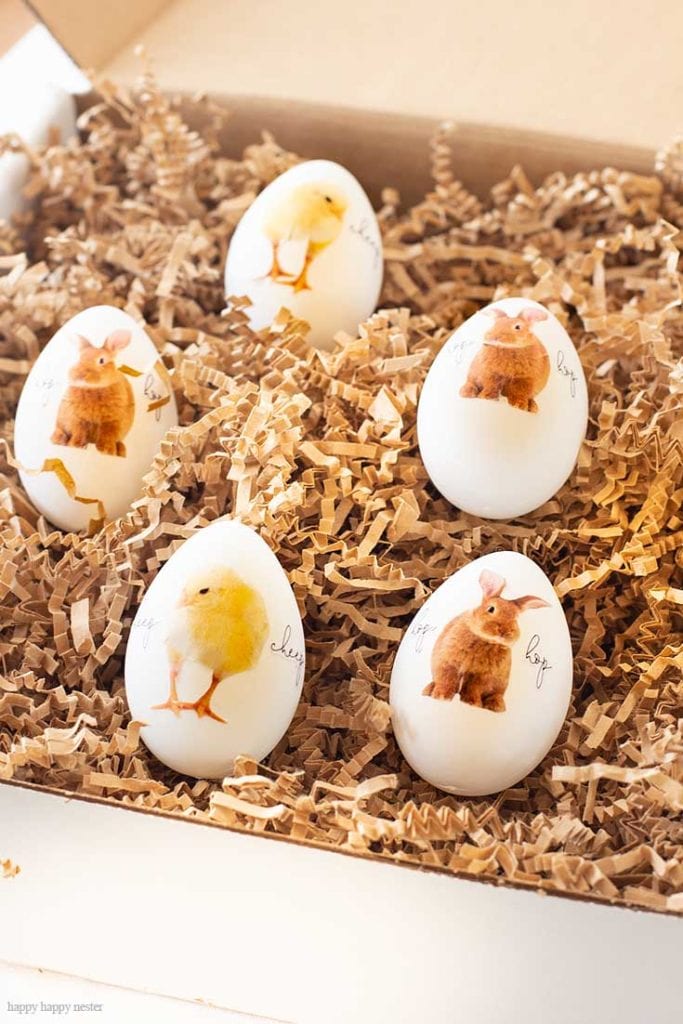 BUNNY AND CHICK EASTER EGG DIY
This is still one of my favorite spring craft projects. It is simple and so cute.
Since I made them on faux eggs, I still have them around our home. I always bring them out for spring and display them in a cute basket with Easter grass.
In the post, I share the free printable that you can print at home. Maybe make an afternoon craft day and get ready for Easter with my egg tutorials!
---
Helpful Home Tips – Crafts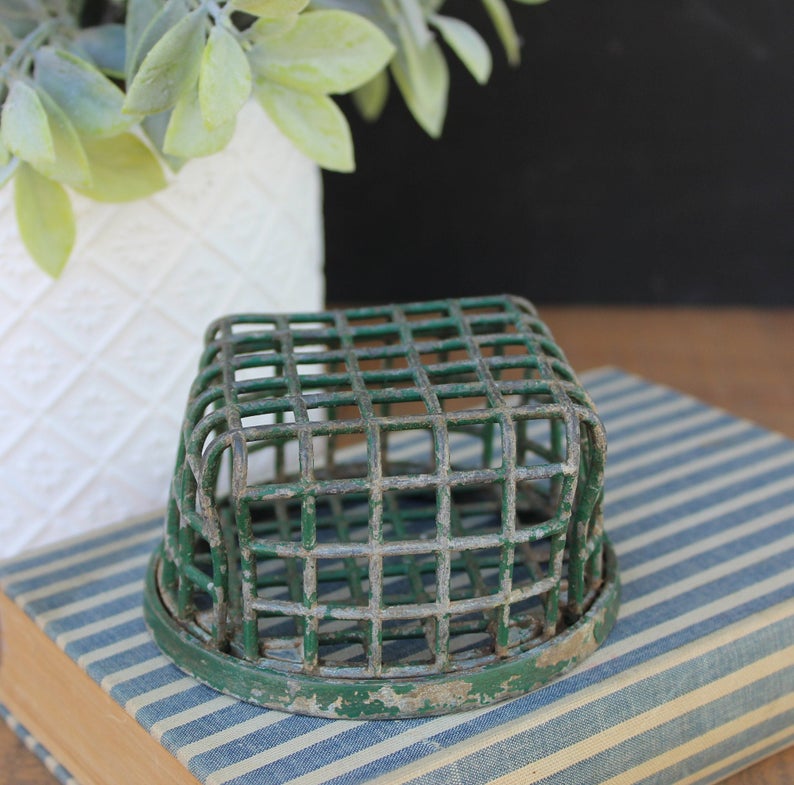 I don't know how I arranged flowers before I bought my vintage flower frog. Yeah, it isn't actually a frog and I'm not sure why they call it one. But, it is the best tool for flower arranging!
So, mine is similar to this one but also has the metal spikes in the middle. Now when purchasing a frog the key in my opinion, is the heavier it is the better.
The weight of the frog keeps it from tipping over the heaviness of the flowers. The one I own must weigh a pound. I would weigh it, but right now, I am using it for my spring bouquet. But, I'm sure it weighs about three or more pounds!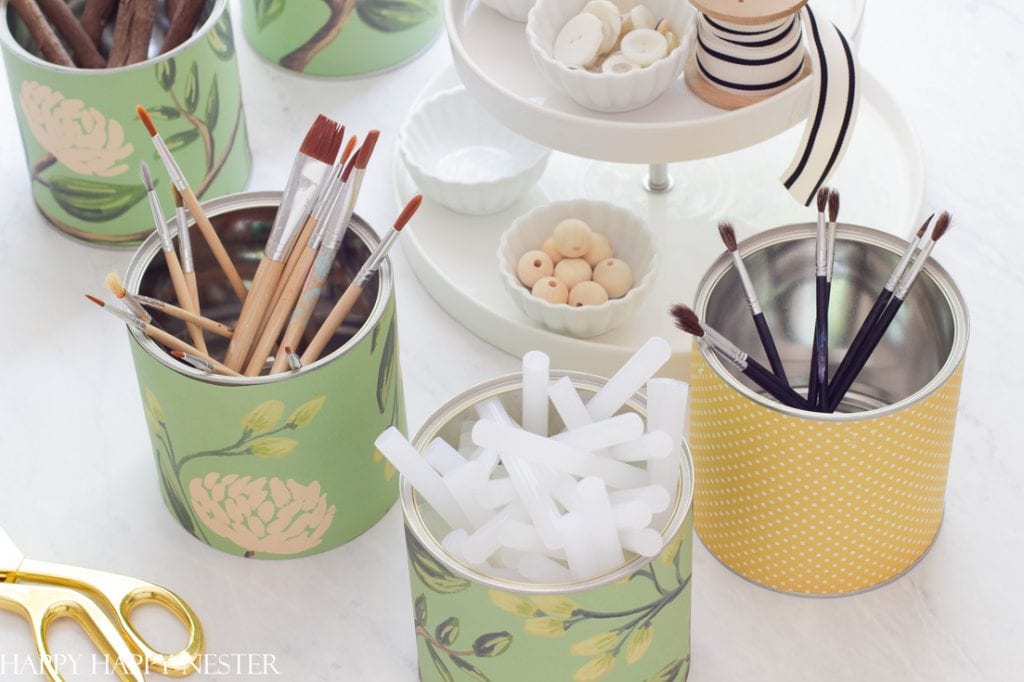 In my studio, I have my bookshelves filled with these pretty tin cans. They hold all my craft supplies.
I can't tell you how easy it is to cover old cans. I recently updated this post, so come on over for the simple tutorial.
These containers look store-bought and they keep me organized so nicely!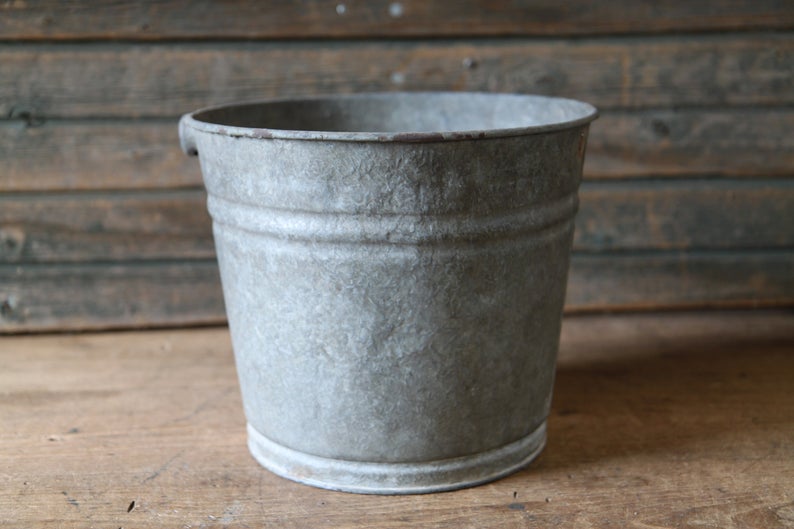 If you like the rustic farmhouse style, then you'll want to buy one of these vintage galvanized buckets.
I bought mine at the Alameda Antique Faire, and I use mine all the time for flowers. If you buy one that can hold water without leaking, that is even better.
Mine has holes in it so, I place a big kitchen pot inside and hide the top of it with flowers.
Despite the holes and rust, I love my new unique flower vase. You can view how it looks in my spring dining room post.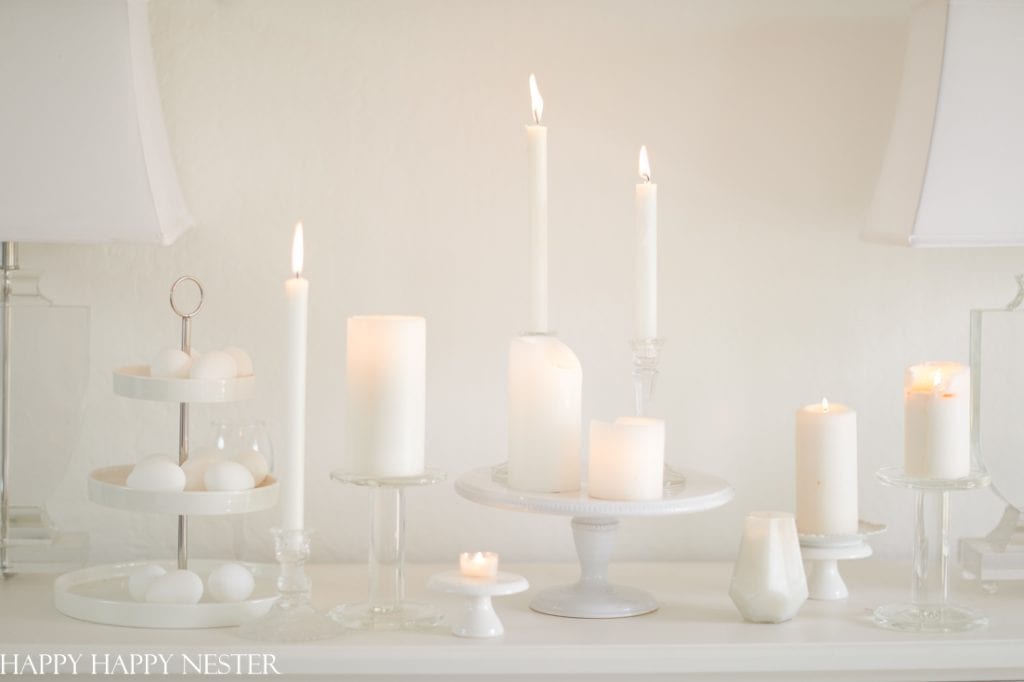 Here is a handy tip that I learned on my job at the opera company. When placing candles in a container like a candlestick, put a couple drops of water at the bottom of the votive. Then place your candle on top of the water. When it comes time to pop out the candle it comes out so easily.
It works every time I remember to do it. You see when I used glass votives and had hundreds to clean, I loved that I didn't spend hours trying to take out the excess wax.
I guess I need to write a few posts on the things I learned while doing event planning.
By the way, you can view this buffet of candles in my Spring Dining Room Table post.
Look What We are Baking in the Kitchen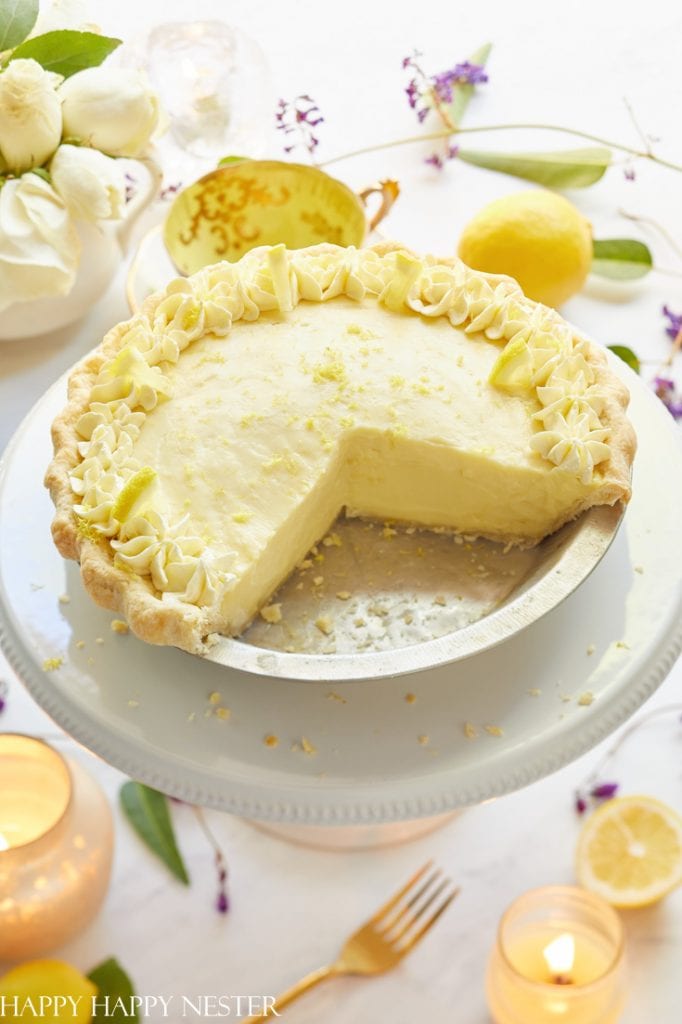 THE BEST LEMON SOUR CREAM PIE RECIPE
We have been enjoyed this delicious pie! It is perfect for a spring dessert since we have so many Meyer lemons on our trees right now. I'm still perplexed why we planted about six lemon trees on our hill, but we did, and I have lemons galore!
If you have a bucket load of lemons, give this recipe a try or maybe my lemon curd recipe. I also froze some, and I must say that it tolerated the deep freeze quite well. So, make the pie and save some for later.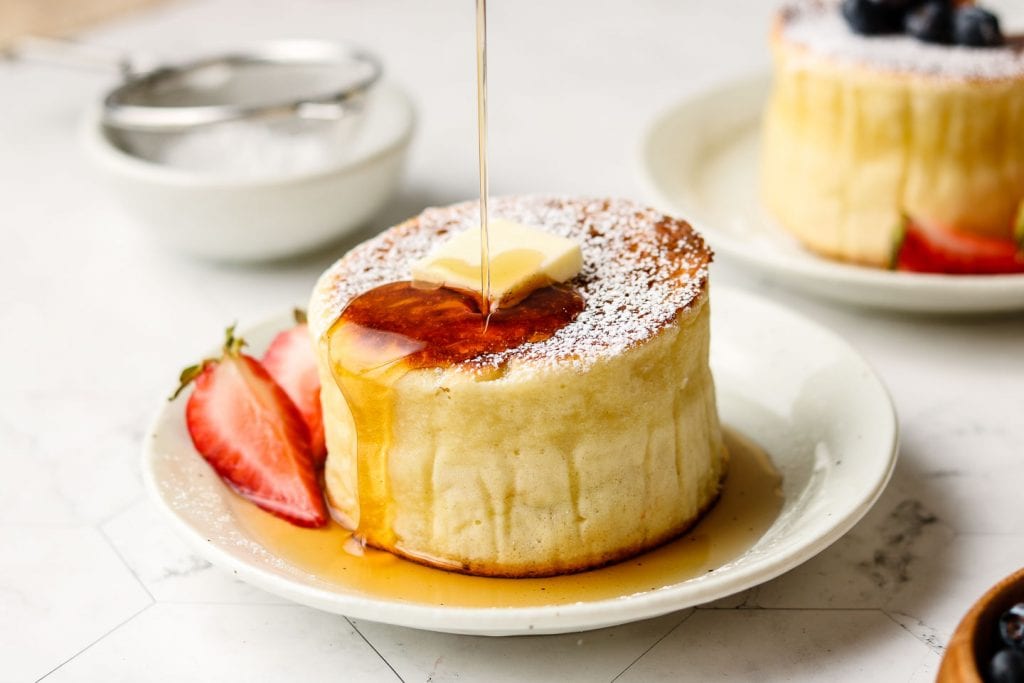 JAPANESE PANCAKES
Uh, we will be making these AMAZING pancakes this Sunday! I think it will be our third time, and I'm pretty certain they will have no issues. My husband and I are obsessed with these pancakes.
My only issue is that we need to make a few to photograph, which will mean that we probably have to make a double batch. You see, there is no way that my hubs will make them and not have one to munch on for his brunch.
So stay tuned since they will be on the blog next Thursday! In the meantime, you can try my easy and yummy Apple Dutch Baby recipe.
---
IN CASE YOU MISSED IT:
Thanks for joining me today. I hope you are inspired to tackle a few early spring crafts.
Cheers,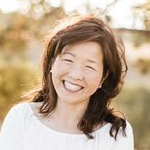 Latest posts by Janine Waite
(see all)