Here's a new week of easy things to make for Mother's Day!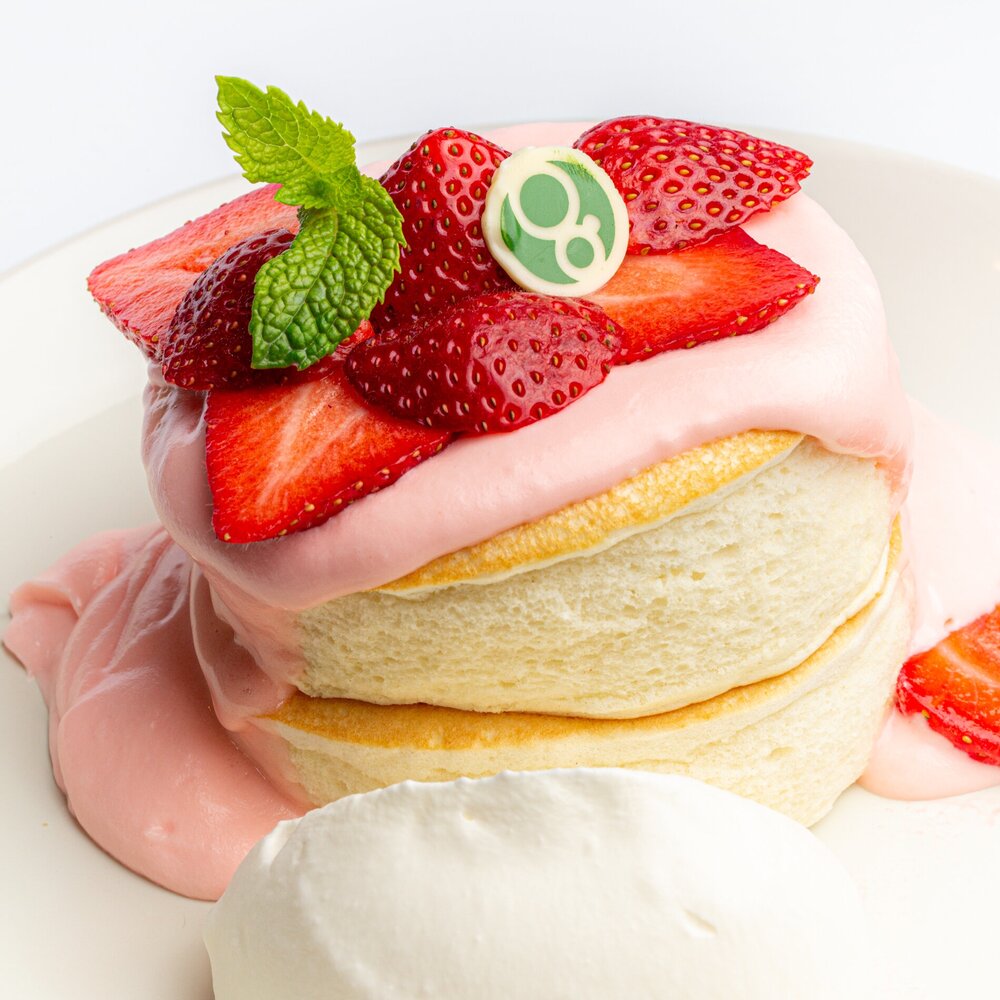 In this post, you'll find recipes, crafts, a card, and much more. I hope it inspires you to make the most of your Mother's Day this weekend.
Saturday Chitchat with Janine – Volume 15
Welcome to this week's Saturday Chitchat!
Happy Mother's Day to all you moms!
I hope you all enjoy a day with your family and friends. We all need a little celebration after 2020! Or at least no drama and just a relaxing day.
Thanks to all you mom's who do such an amazing job!
Grab a ice tea and find a comfy chair and let's chat!
A Personal Note from Janine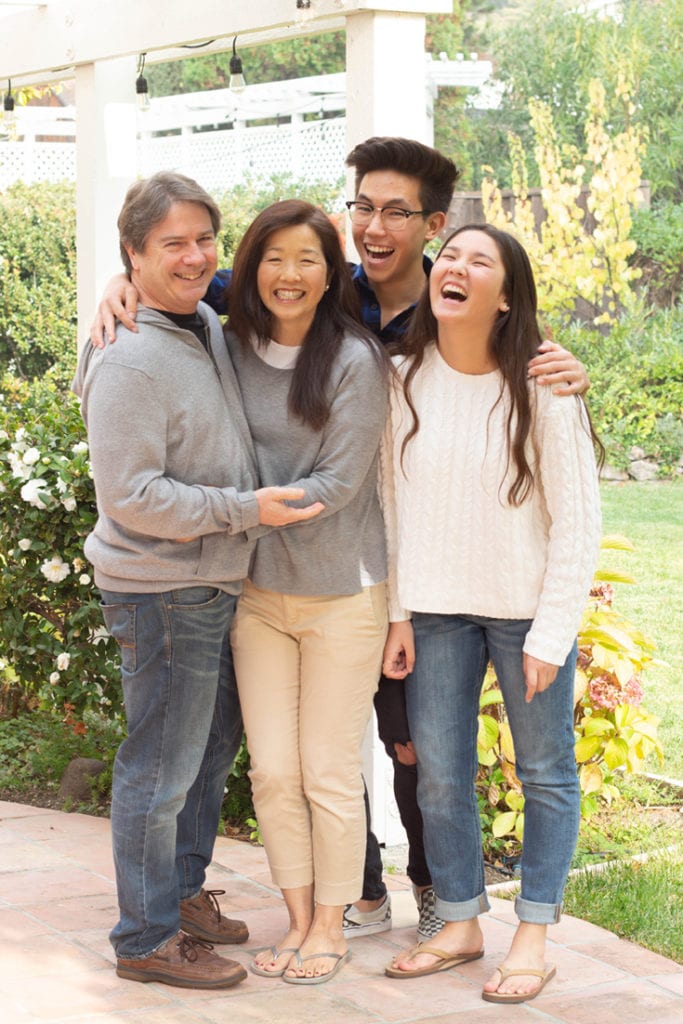 My journey to becoming a mom wasn't the easiest.
We struggled about nine years with infertility with many miscarriages and embryo transfers. What a crazy and intrusive experience it was for us. And our results were empty without a viable pregnancy and baby.
Well, on our last IVF, I finally had enough, and we moved onto foreign adoption. My husband was always open to adoption, and I was the one dragging my feet.
So, months later, we had all our adoption paperwork completed, and on Mother's Day of 2000, we were on a plane to Kazakhstan.
It was the best Mother's Day present ever!
Shortly after arriving in Kazakhstan, we flew up north to meet our son! Once we held our infant son, the three of us instantly bonded and became a family.
We did return about a year and a half later for our daughter. Both our kids complete our family so perfectly.
At times I feel like the infertility journey was a long, painful birthing process! And I can say that it all worked out perfectly and that they were so worth the wait.
Every Mother's Day, I feel so blessed beyond words.
Happy Mother's Day to You!

---
Mother's Day On the Blog
This Week's Inspiration – Mother's Day
*The following posts contains affiliate links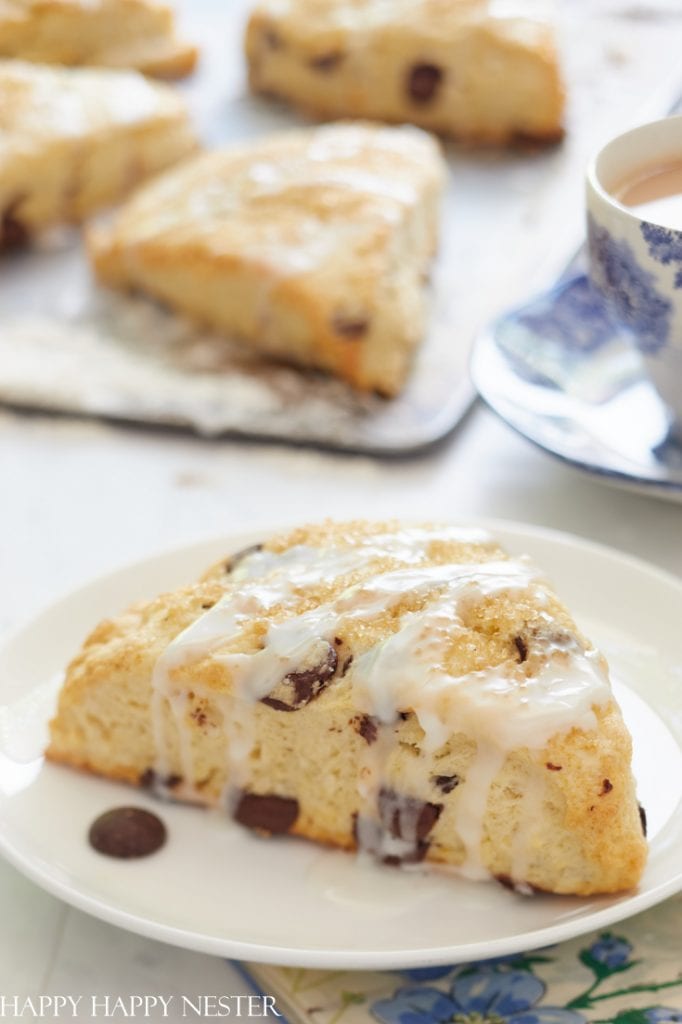 Easy Chocolate Chip Scones
Any mother would appreciate a delicious breakfast on the morning of mother's day, don't worry we got you covered.
I have created a chocolate chip scone recipe for Mother's Day, and I promise you, you'll end up making these on a daily. They require no butter nor eggs. Just whip the cream with the remaining ingredients, and voila!
This recipe is simple, sweet and I guarantee will impress your mom on your baking skills!
Join me and visit the blog for this scrumptious recipe and more ideas for Mother's Day!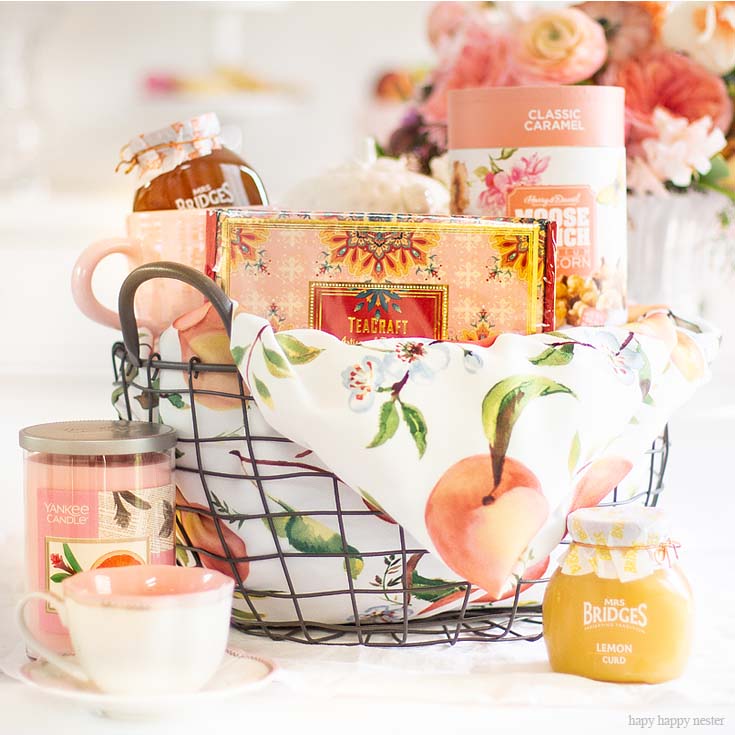 Mother's Day Gift Basket DIY
A special day is coming up to celebrate a very special someone in our life, our mother.
A mother deserves all of their favorite things in one gift, so I have put together a Pretty in Pink Gift Basket Idea to do just that. This basket consists of a great selection of gifts from HomeGoods including tea, jam, treats, and more!
I also include a step-by-step on how to create your own gift basket for that special someone so you can be creative as well!
Come on over to the blog to check out our Mother's Day Gift Basket and more!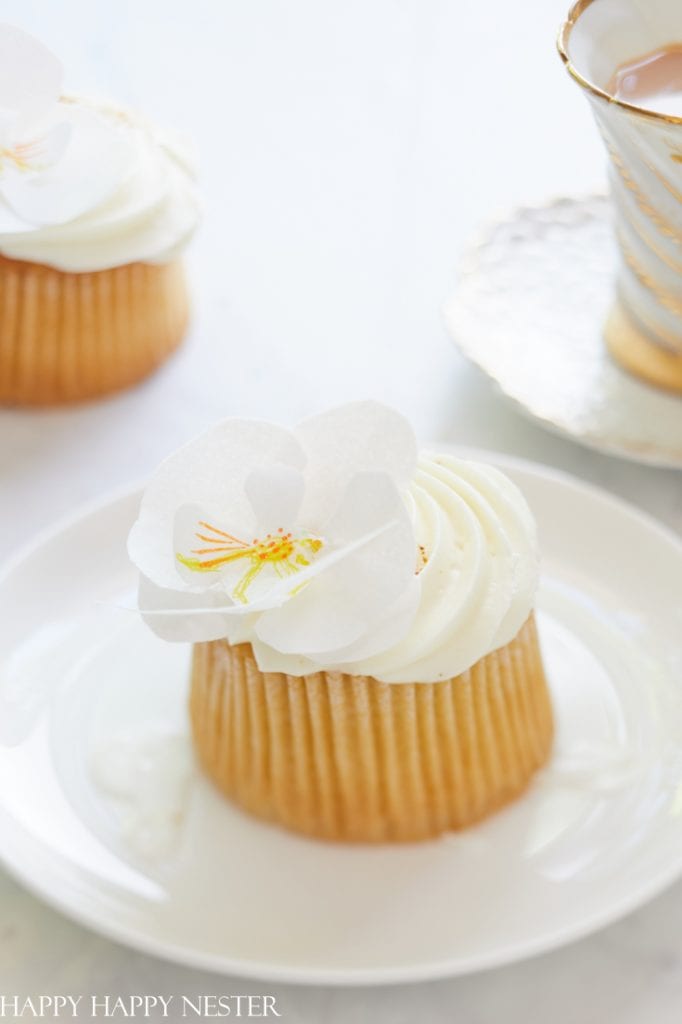 Edible Flowers – Orchid
Want to impress your mom on Mother's Day with a decorative cake but don't have a clue on what to decorate with?
To help, I have created a new and easy Wafer Paper Flowers Tutorial of Orchids for you to get started on decorating that cake for a special someone.
In this blog post, I include step-by-step instructions on how to make these orchids and also answer some frequently asked questions you and others may have.
Come on over to the blog to start decorating your Mother's Day cake!
---
This Week's – Boutique of the Week (Mother's Day Gifts)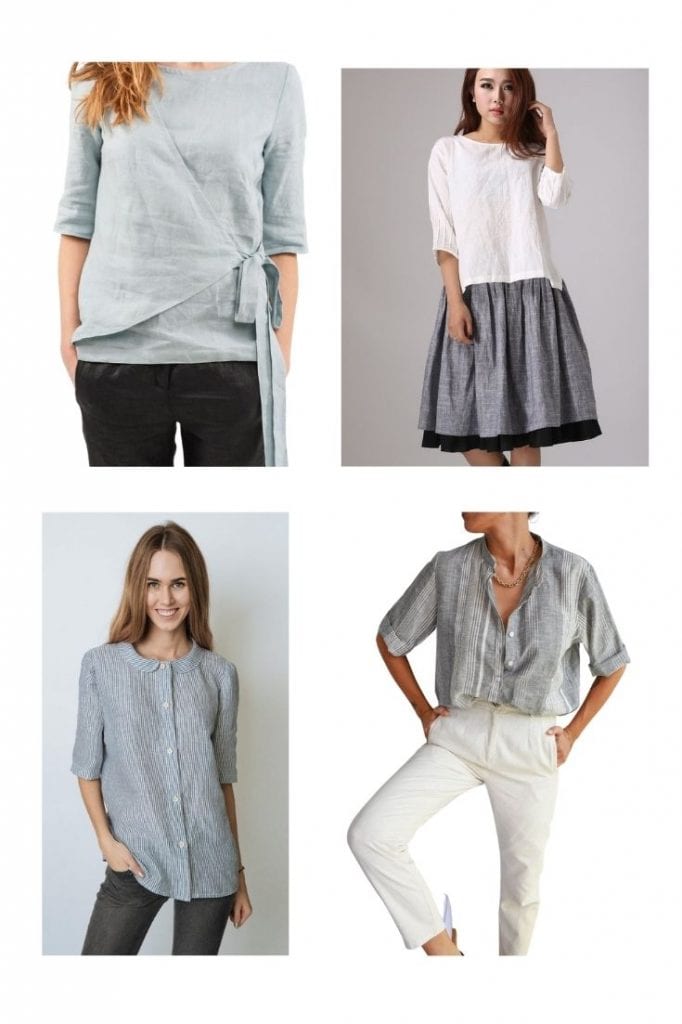 30 BEAUTIFUL Women's Linen Clothing
Every Mother's Day is special and with these gifts ideas, this special day will be remembered forever.
And if you're like me, you want the gifts to come from the heart. Here, I share 20 lovely and homemade, and unique gifts for you to give to your mom!
It has always been a struggle to find the perfect gift for an important person, role model, best friend, and most of all mother. With these gift ideas, you won't be struggling to find the perfect present.
Check out the post over on the blog about some of the best Mother's Day gifts!
---
My Favorite Things – For Mother's Day
*The following post contains affiliate links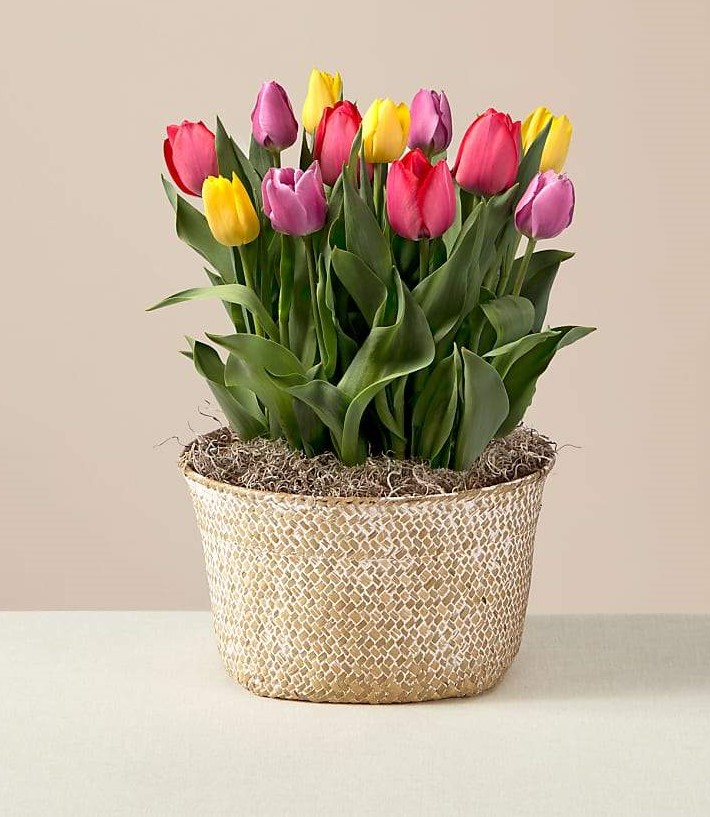 The first gift I picked out is called a Spring Fling Tulip Garden.
It's basically a garden of tulips that arrive in an 8" woven seagrass pot, and with enough water and sunlight whether it's inside or outside, these flowers will grow and thrive.
This delightful gift will add a pop of spring color around your home!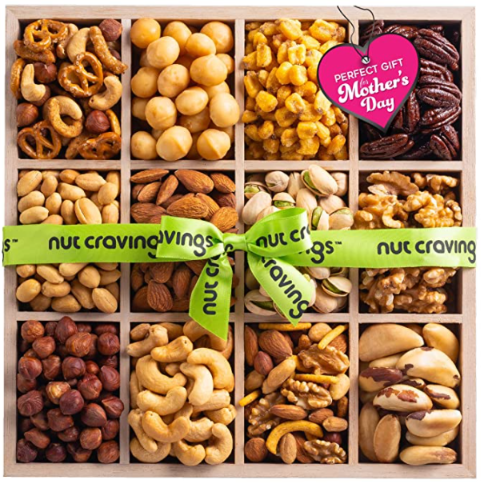 Another gift idea for my mother-in-law is a Gourmet Nut Gift Basket full of an assortment of 12 different types of nuts.
My mother-in-law avoids sugary desserts so she has always enjoyed eating these mixtures.
This year, I found a great variety of nuts to send her. This is a perfect choice of gift for a special someone who either avoids desserts or enjoys nuts!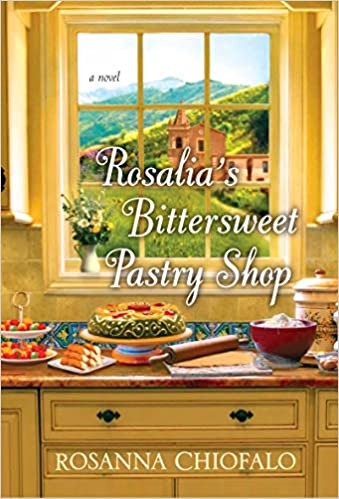 For all of you out there who's moms love to bake, then I have a great Mother's Day gift for them!
My mother-in-law has always loved reading and baking, so I decided to get her a book called Rosalia's Bittersweet Pastry Shop.
It's a touching novel about a unique pastry shop that features mouthwatering creations that have the power to change one baker's life.
This insightful read will leave your kitchen smelling nice and your stomach feeling full of delicious sweets.
---
Easy Gifts to Make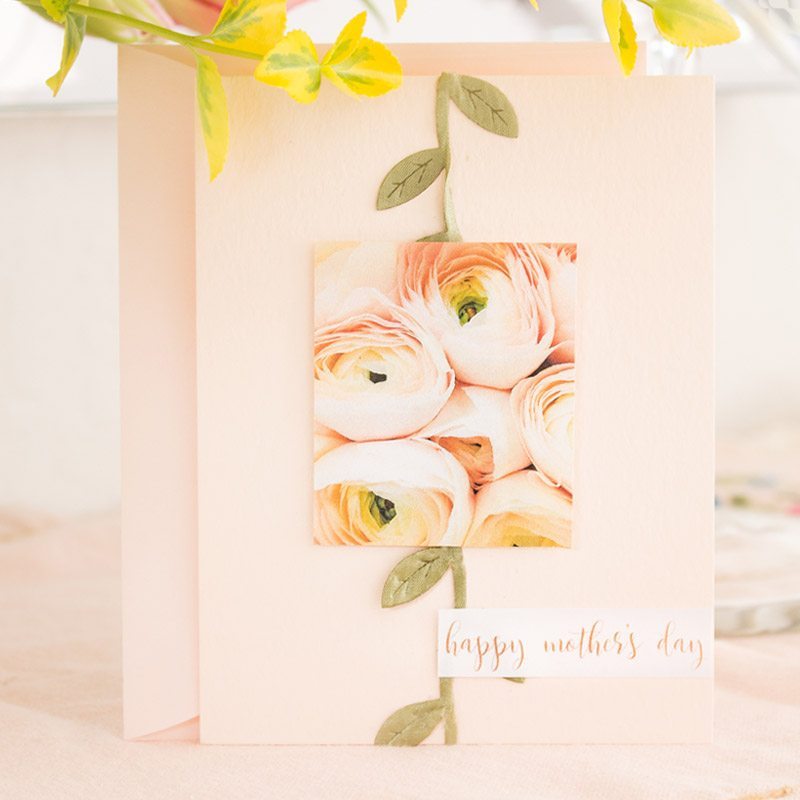 Mother's Day Card
Feeling a bit stressed about finding the perfect Mother's Day Card?
Well, I have an easy, last-minute card for you! I have created a printable card with a design that is suitable for the special holiday.
To download this free printable, subscribe to my newsletter for free! It will only take a few minutes of your time, and then you'll have a lovely and simple design to give to your loved one.
Hop on over to the blog and subscribe to my newsletter to get this free and easy Mother's Day Card!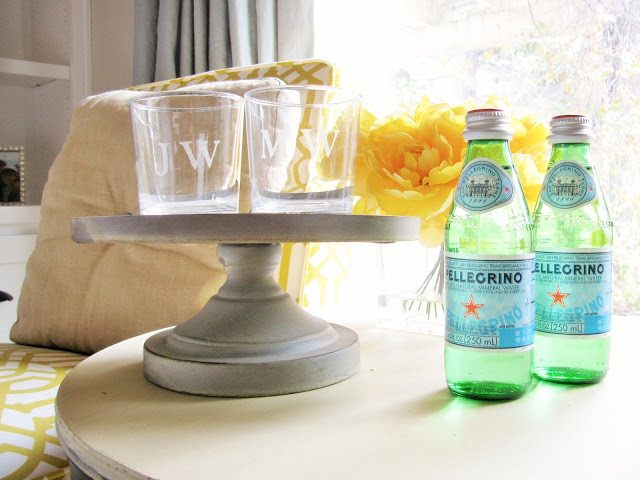 Etched Drinking Glasses Tutorial
Personalized drinking glasses make a nice gift. Write whatever you want on the glasses, maybe etch your mom's name in them.
The etching is permanent and the glass can be washed in the dishwasher.
My niece did this etch glass DIY and made a set of glasses for a wedding gift, and she etched their initials on the drinking glasses. They came out super cute.
Trust me, it's an easy project and the results look like they are from a store!
Make an Easy Floral Arrangement for Your Mom
This Floral Arrangement DIY uses mainly two flowers and eucalyptus.
I used pink tulips, white roses, eucalyptus. I did add a few flowers from our garden, but it mostly tulips, roses, eucalyptus.
You can find all these flowers at your local grocery store this weekend. Arrange them in a pretty vase and take them to your mom's this Sunday. I find when you limit the colors and flowers, the bouquet is easy to style!
---
Trending Over On The Blog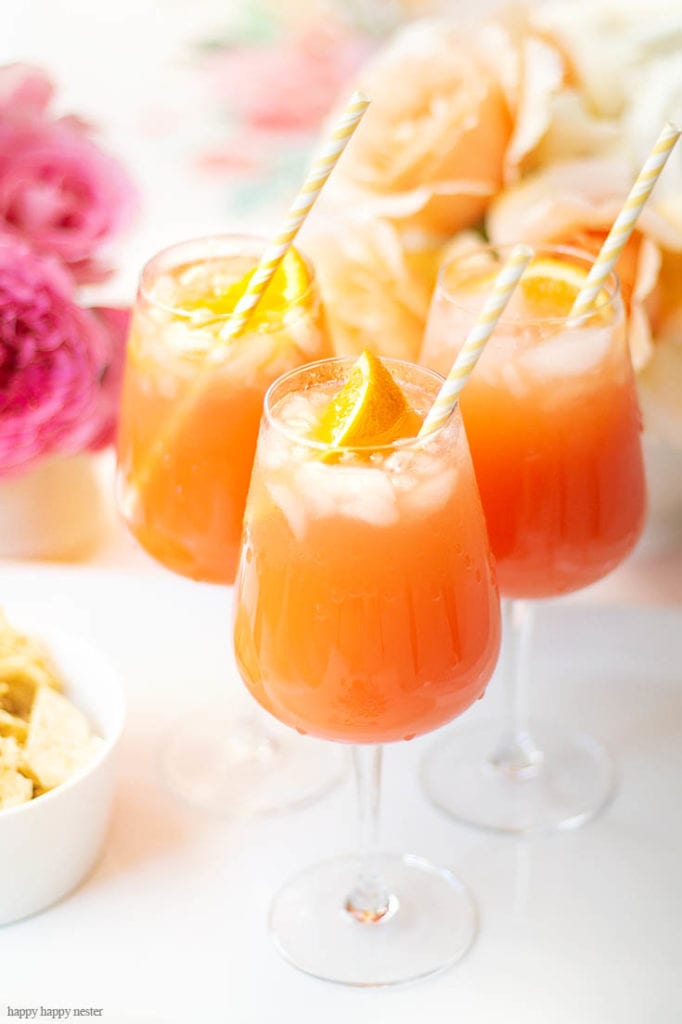 Mother's Day Punch
Here is a sweet and delicious fruit drink that my husband made for me on Mother's Day years ago, and even to this day we still enjoy the drink.
It's my Simple Punch Recipe for Mother's Day and it's just as refreshing as it looks!
In this post, I include an easy recipe that takes less than 10 minutes to make.
So, for this upcoming Mother's Day, feel free to come on over to the blog to create this tasty punch!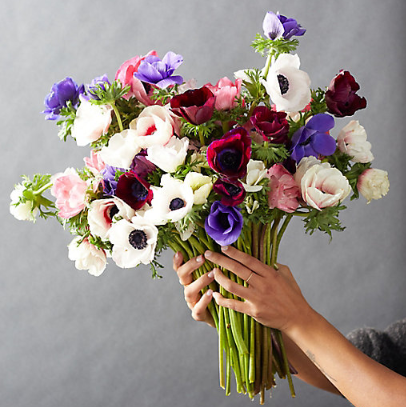 Gifts to Send Mom
Having trouble finding the perfect gift for Mother's Day?
Don't worry, I have selected 15+ gifts to send to your special mom on Mother's Day!
This collection of gifts consists of food baskets, jewelry, bouquets of flowers, and more!
So, if you're running behind on coming up with what to get for your mom, come on over to the blog to find the perfect gift!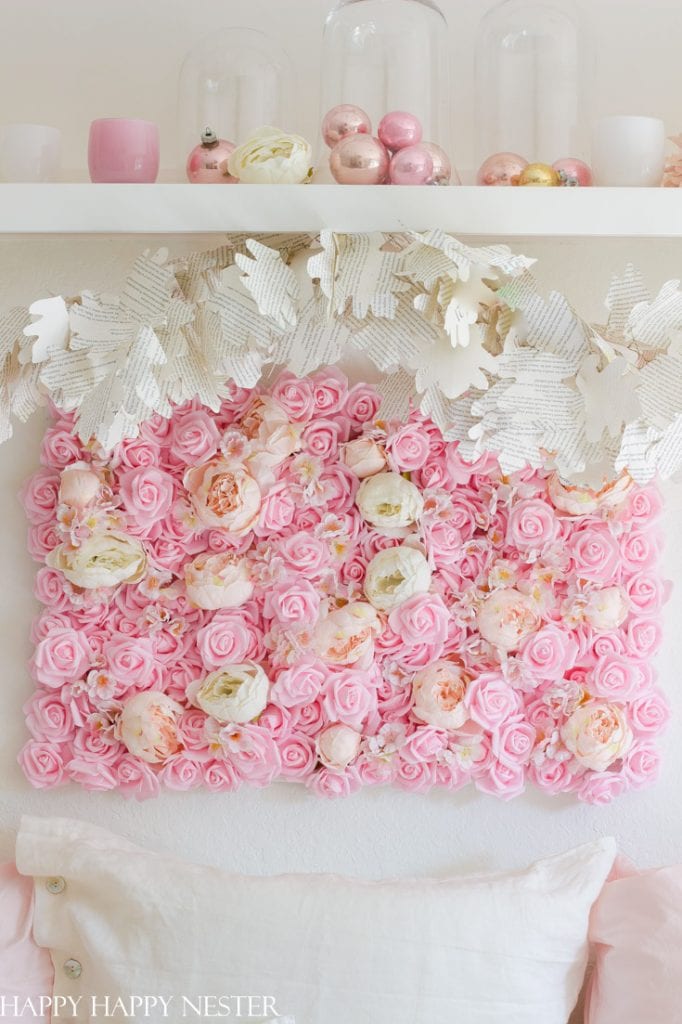 EASY FLOWER WALL HANGING
Have you ever thought of creating a craft for your mom for Mother's Day?
I have the perfect idea for you to get started! I have created a DIY Flower Wall Hanging for the bedroom or any room in the house!
I include step-by-step instructions on how to create this beautiful DIY and I also answer some frequently asked questions you and others may have.
It's the ideal gift to look back on and remember a special day spent with loved ones. Check it out on the blog!
---
Look What's Baking!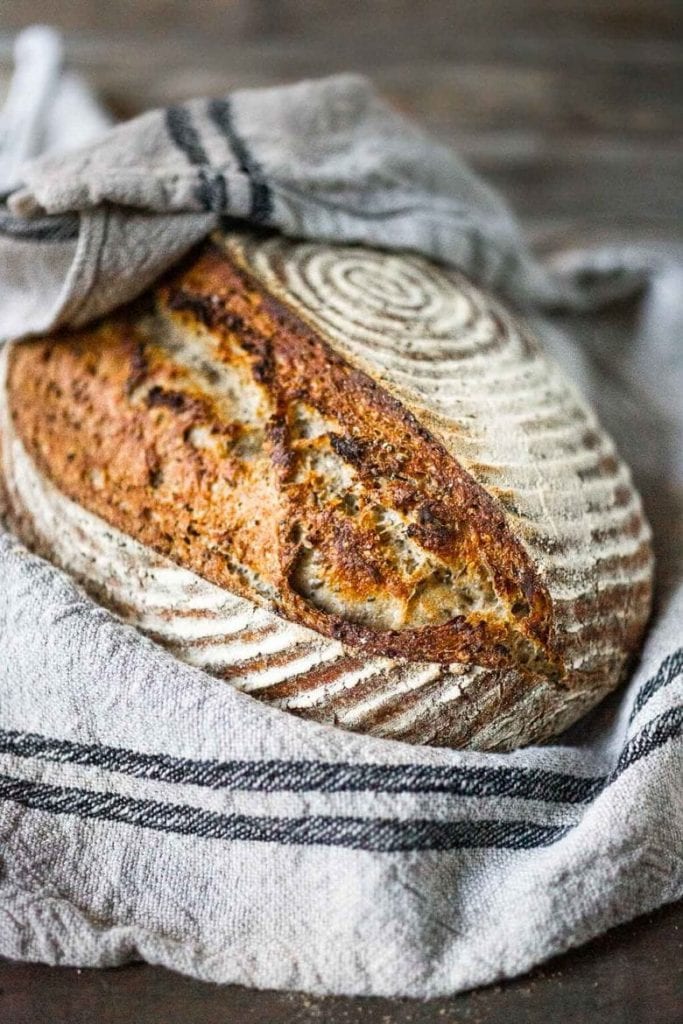 SOURDOUGH BREAD
It's no secret that I love bread. Not only do I love eating it but I also love baking bread.
I recently bought my starter over the holidays and I'm now just getting around to using it. You can find the link for the starter over on this post. DIY Food Kits.
This is a delightful recipe that also happens to be a no-knead sourdough recipe, which means you are able to save time and hassle when it comes to baking a warm loaf of bread.
It's not difficult when it comes to making no-knead sourdough bread, it just needs time to sit and do its thing.
But I promise the results are a beautiful, mouthwatering loaf of bread with a thin yet crispy crust that you can make delicious sandwiches with!
I do have the New York Times no knead bread recipe if you don't have a sourdough starter mixture.
---
This Week's Tips – Around the Kitchen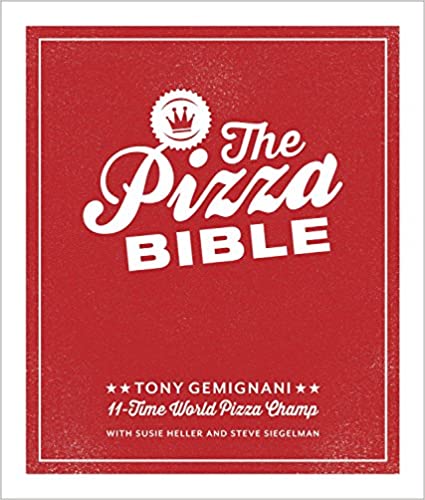 I Need to Buy This Cookbook
The author of this book, Tony Gemignani, is a 13-time World's Pizza Champion. He upset the Italians by wining the Pizza Competition in Naples, Italy.
It just so happens that he lives here and has a restaurant in Walnut Creek, California. So, over the weekend, we bought his gold medal pizza. OH MY GOODNESS! It was amazing. The crust was bubbly and delicious, and the toppings of prosciutto and reduced balsamic vinegar were delicious.
Kelly told me about his pizza book, and it's on my list over on Amazon. I guess he is obsessed with his crust and bread making.
Well, if you buy this book, let me know what you think!
---
Here's What We Did Over Last Weekend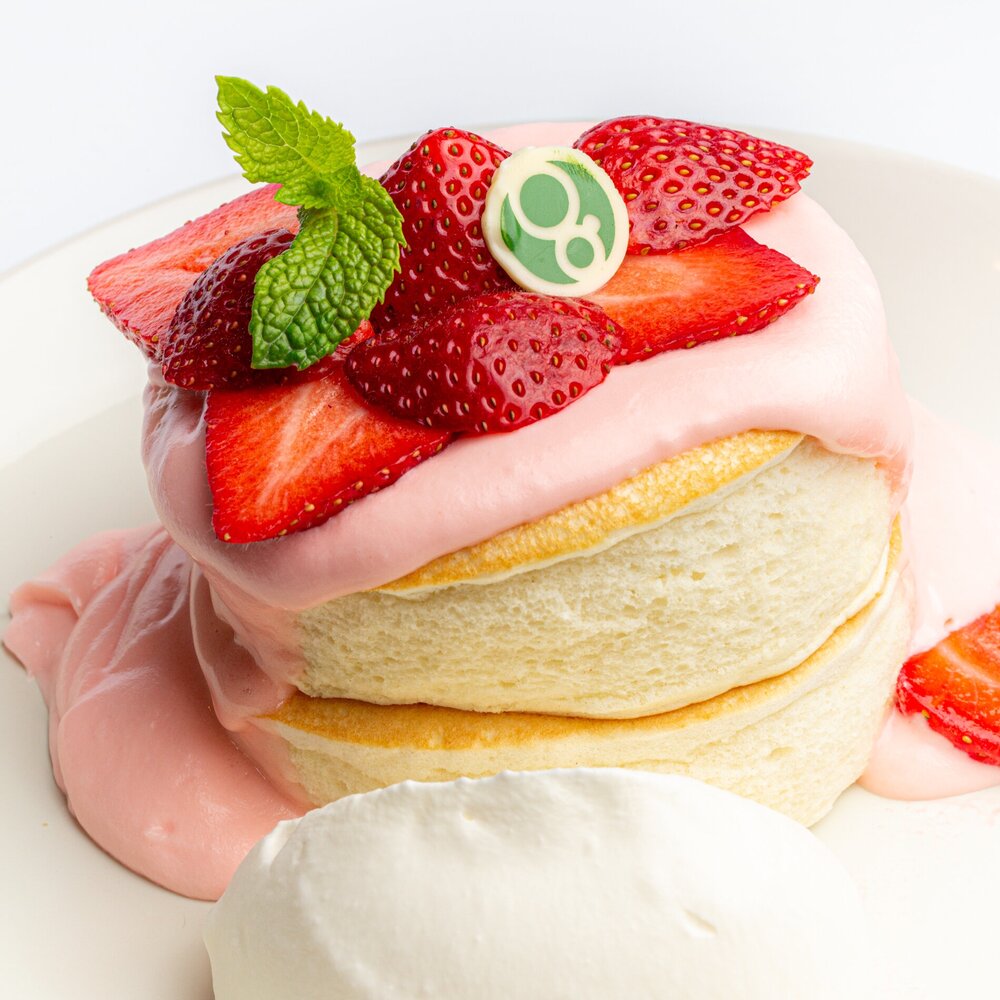 SAN FRANCISCO JAPANESE PANCAKES – GRAM
3251 20th Avenue Suite #172, Stonestown Galleria, San Francisco, CA 94132
Last weekend we were antsy to take a trip into San Francisco. So, I had the great idea to buy some Japanese pancakes from the café called, Gram.
These are not your ordinary breakfast pancakes. They are made from meringue and they are so amazing.
We bought them and then went to beach to have a little picnic. Another one of my romantic ideas. Well, it was a very windy day in San Francisco and at the beach the wind blew sand all over us and the pancakes.
We got a good laugh over my pancakes. I'm sure we will never forget that day in the city.
If you don't live near a gram, then check out my Japanese pancake recipe.
My husband and I plan to make them again and try and copy Gram's version! So stay tuned!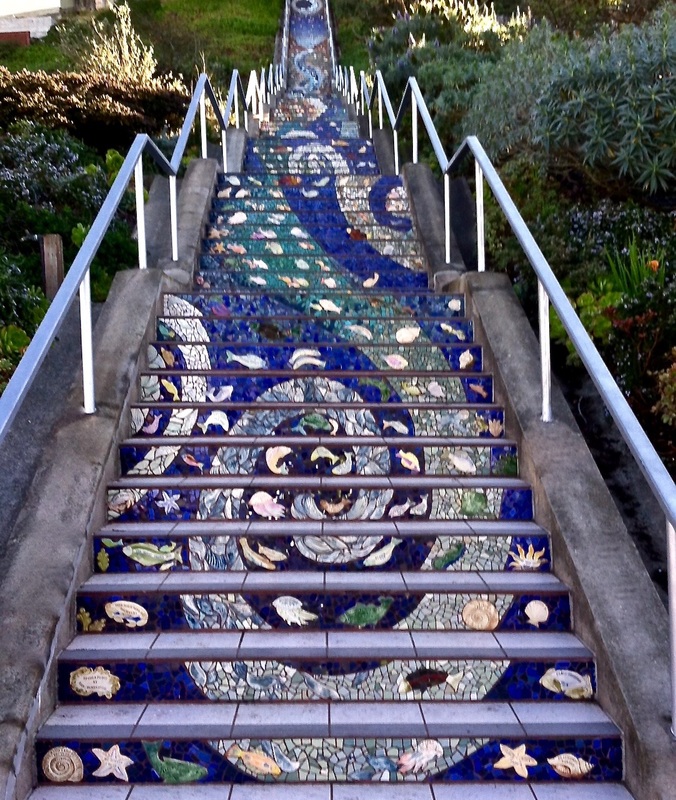 WE VISITED 16TH AVENUE TILED STEPS
If you live in the San Francisco Bay Area or planning a trip, you don't want to miss these cool tiled steps. The address is, 16th Ave, San Francisco, CA 94122.
The tiles are impresses and so are the succulents that line the right side of the staircase.
Once you reach the top of the tiled steps, continue on your climb up more non-tiled steps. This path leads to the top of the hill with an impressive view of the city!
It is a fun little outing with such creative tiles!
Here is the official website for the 16th Avenue Steps.
---
This wraps up this week's Saturday Chitchat of Easy Things to Make for Mother's Day.
Thanks so much for chatting with me!
Happy Mother's Day!

Catch up on Saturday Chitchats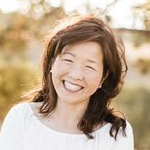 Latest posts by Janine Waite
(see all)