Welcome to Turkey Day at the Waite house! Here are my Family Favorite Thanksgiving Recipes.
We can inspire each other to try new, delicious ideas this season.
We all have our traditional recipes, but we should still experiment with other ingredients.
Here you will discover some of my best, newest, oldest, and favorite recipes that seemed to make my family want seconds.
If you enjoy cooking or know someone who's the master chef in the house, then check out these ideas!
Saturday Chitchat with Janine – Volume 92
Hello everyone!
The big day is less than two weeks away. It's time to take action!
Let's get cooking in the kitchen with this fantastic collection of recipes recommended by the family.
There's nothing better than a family-approved meal.
Well, there's no time to waste! Scroll down and look at these posts to find easy, simple dishes for Thanksgiving.
Personal Note from Janine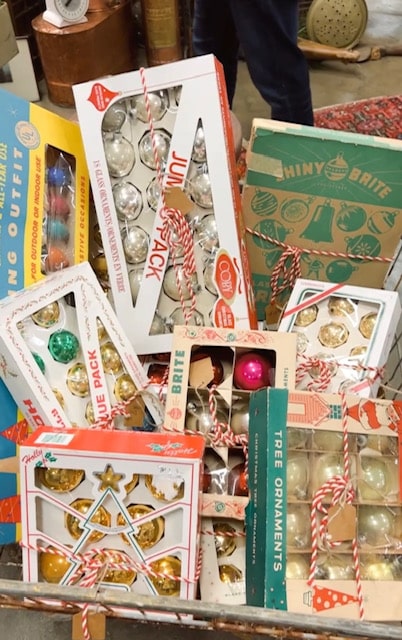 I took a little road trip with the family on Friday to Watsonville, California. We attended a fun Holiday Crafts and Antique Fair called Goat Hill. I had a blast shopping and finding some great vintage ornaments and more.

But, after shopping, we visited the Gizdich Ranch, which has an extensive selection of homemade pies. So, I ordered a slice of their Dutch Apple pie to taste if I could learn something from their recipe.

You see, recently, I baked about four apple pies trying to perfect my mother-in-law's recipe! My hard work paid off since my mother-in-law's apple pie recipe was tastier than their pie. Her recipe is more committed to a yummy cinnamon and nutmeg apple filling, and my crumble topping is delicious!

But besides the apple pie taste testing, I had such a great day shopping and dining out in the countryside!
Have a wonderful Saturday and enjoy this fun Saturday Chitchat newsletter!
Cheers,

This Week's Inspiration – Family Favorite Thanksgiving Recipes
These Air Fryer Brussel Sprouts take 7 minutes to make! This recipe makes crispy, tender, flavorful sprouts that are quick and easy to make.
The apple cider, balsamic vinegar, maple syrup, and brown sugar create a tasty blend of ingredients.
Jazz Up Canned Cranberry Sauce
If you need a simple and quick Canned Cranberry Sauce Recipe, then look no further. Canned cranberry sauce never tasted this amazing with just a few additional ingredients.
Save time in the kitchen this Thanksgiving by making this recipe.
Easy Homemade Broccoli Cheddar Soup
This Easy Homemade Broccoli Cheddar Soup is packed with onions, potatoes, carrots, and broccoli.
It's creamy and thick and has a rich spice that makes it different from other soups. And it's a soup that simmers for only 30 minutes!
Thanksgiving Salad Recipe with Cranberries
My Thanksgiving Salad Recipe with Cranberries also includes roasted yams, garbanzo beans, pears, red cabbage, and much more.
This salad is easy to throw together, and it's colorful, healthy, and hearty. It's a Harvest Salad that will delight your family and friends.
Hopefully, you own a Crock-Pot. Because today we are talking about my Crock-Pot Easy Chili Recipe.
This recipe is hearty and great if you are on a tight budget.
Parmesan Crusted Halibut Recipe
This Parmesan Crusted Halibut is an old-time family recipe! The crispy cheese topping that is smoother in butter is so delicious!
The fish tastes very mild in flavor, and the butter, onions, and parmesan cheese make this recipe so delicious!
Boutique of the Week – Thanksgiving Placemats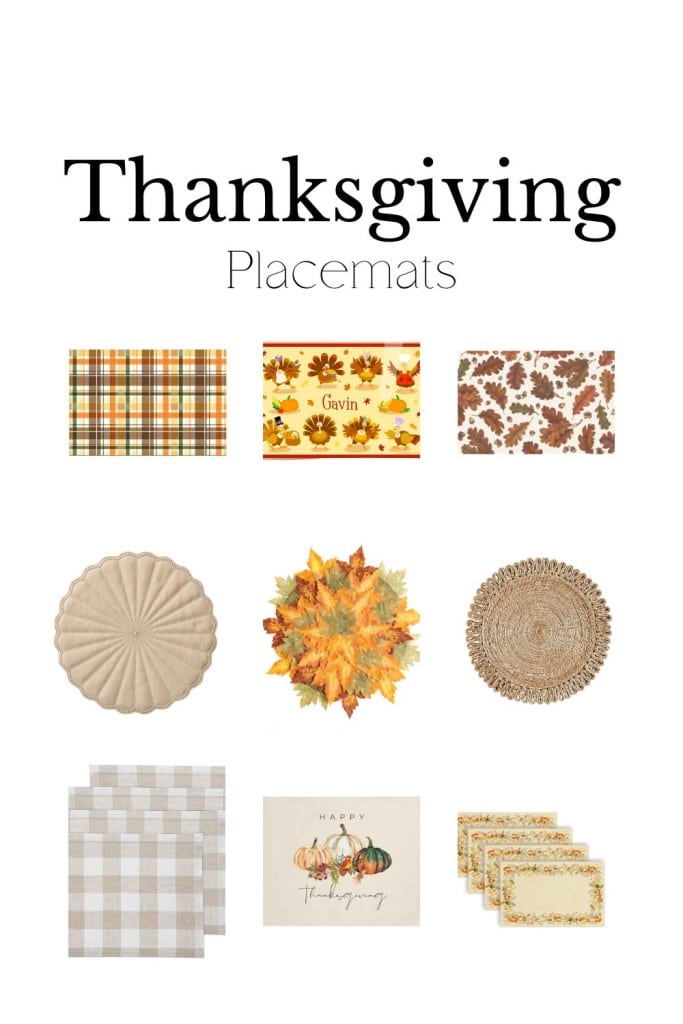 Are you decorating for Turkey Day?
Start by styling your table with this collection of Thanksgiving Placemats!
My Favorite Things – Family Favorite Thanksgiving Recipes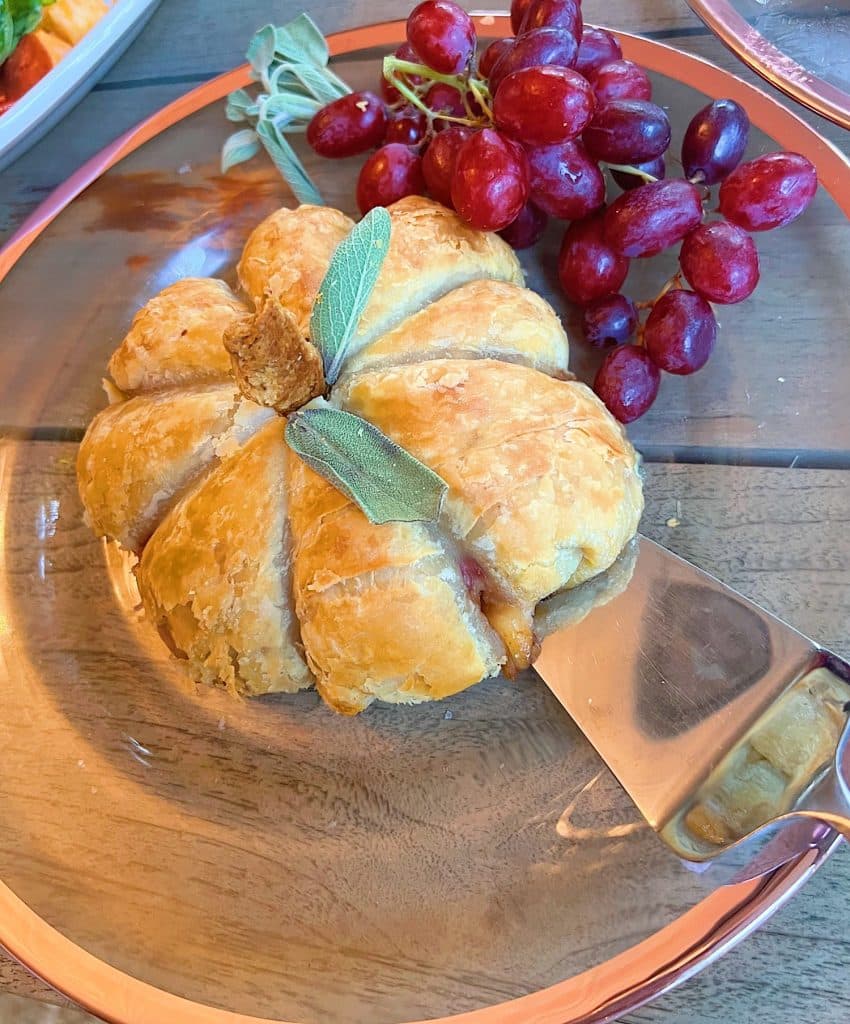 Pumpkin-Shaped Baked Brie with Jam
This recipe by Leslie is perfect for Thanksgiving especially if you love cheese and jam!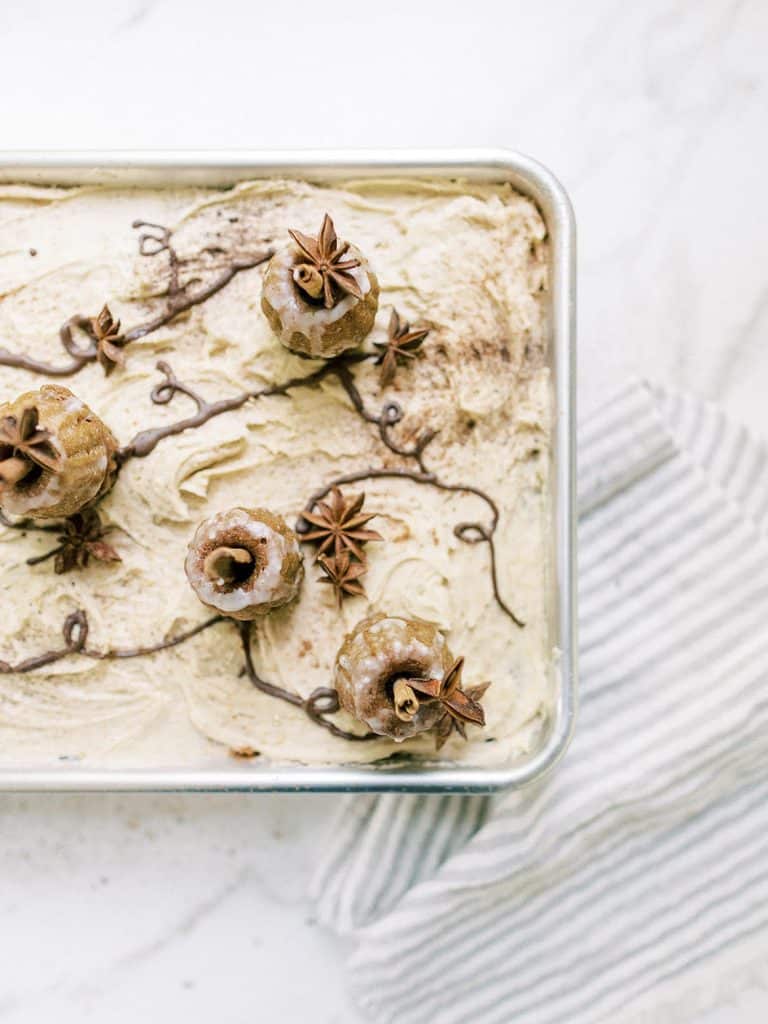 Spiced Pumpkin Cake with Espresso Frosting
Check out Jackie's cake recipe to enjoy something sweet yet spicy for the holiday season.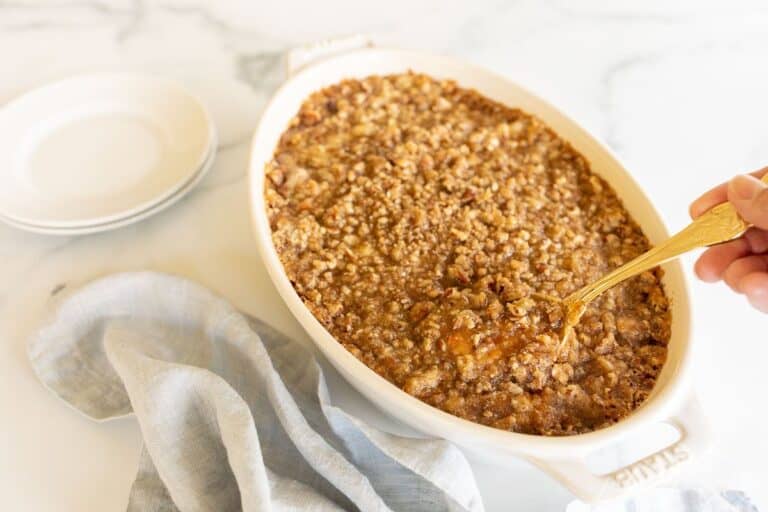 Easy Sweet Potato Casserole Recipe
Make Julie's delicious casserole to serve to friends and family this upcoming Thanksgiving and many more.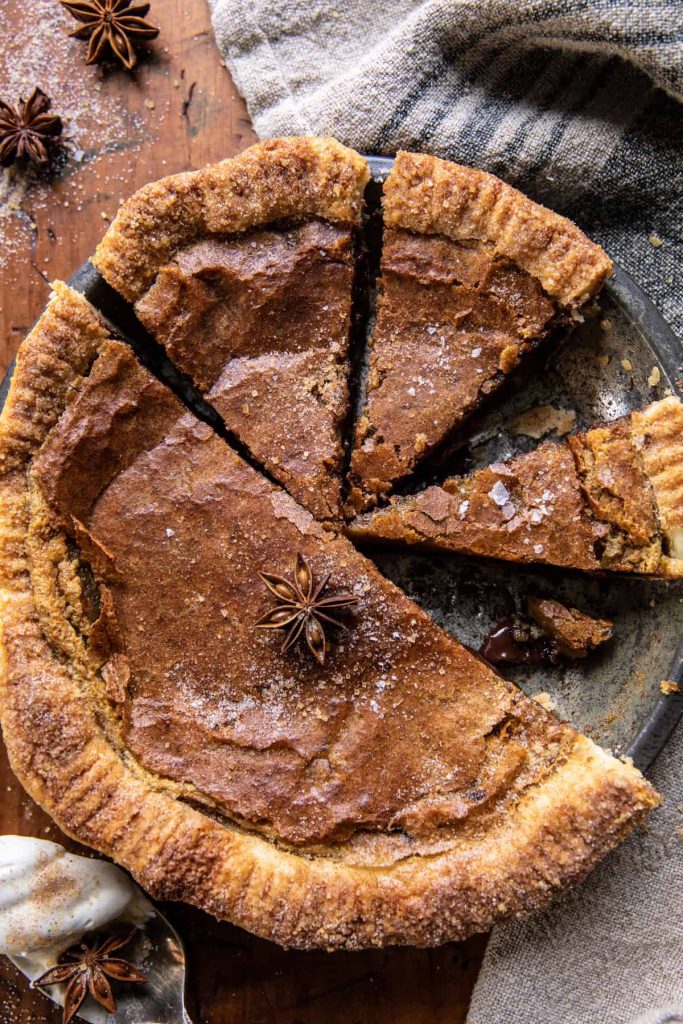 Crinkly Salted Caramel Snickerdoodle Pie
Here's a new twist on pumpkin pie with Tieghan's recipe. Bake a new dessert this year!
What's Trending On The Blog
I can't resist a Dutch Apple Pie Recipe with a crumble topping! The combination of yummy apples and sweet, crunchy topping is perfect.
Add a dollop of vanilla ice cream to make a winning combination!
This Buttermilk Doughnuts Recipe without yeast uses baking powder instead. It's a simple doughnut recipe that makes a crispy, fluffy doughnut.
Pumpkin Muffins with A Secret Topping
These Pumpkin Muffins with My Secret Crumb Topping are like the desserts you'd find in a fancy pastry shop.
The crumb topping is something that I have always wanted to recreate.
Well, I was experimenting in the kitchen the other day and was inspired to create a pumpkin bread with a cinnamon swirl in the middle.
Can I say, this version is crazy yummy?!
This Week's Tip – Cloth Napkins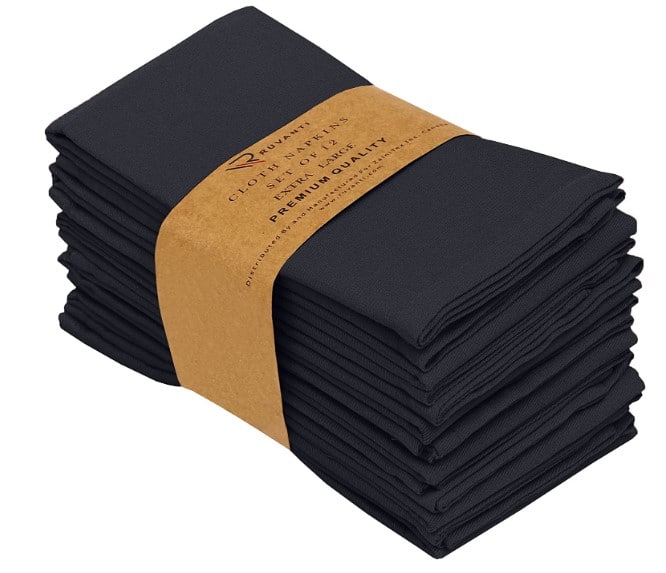 We love to use cloth napkins. And after using them for three years, I now know that black napkins are the best.
So, if you worry about staining the napkins, black is the way to go since it hides them.

These napkins are great for every meal. I bought about three dozen of them, and now we hardly use paper napkins. Plus, it is nice to enjoy a meal with a restaurant-quality napkin.
I love them and I hope you do too!
Latest Obsession – Air Fryer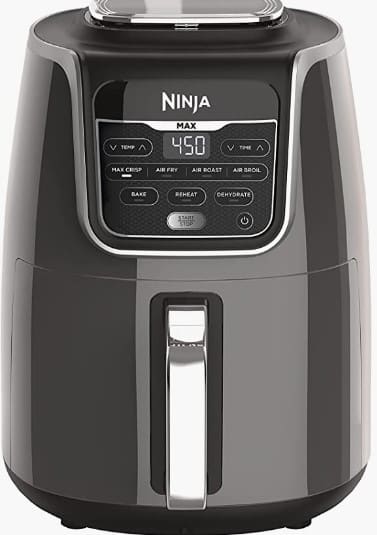 I'm a bit late using an air fryer, but I finally bought one.
I love it, and I use it almost every day. It cooks things fast and weirdly keeps the moist food inside and crispy on the outside.
We roasted broccoli in it the other day, and the taste was so fresh despite cooking.
I'm a convert and hope to share more recipes in the New Year. By the way, this model has a dehydration option!
---
---
Hello!
Thanks a lot for checking out this post. I hope you found a recipe or two to cook for your own family.
If you're looking for crafts, decor inspiration, or even more recipes, visit the blog!
Alright, it's my daughter's 21st birthday this weekend, so we are celebrating.
Have a great weekend, everyone!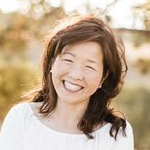 Latest posts by Janine Waite
(see all)