Become inspired with these Ideas for Mother's Day. I have crafts, recipes, and simple DIYs to make this the best weekend yet.
Let's make this Mother's Day an unforgettable holiday by checking out this collection of ideas in hopes of finding, baking, or crafting the best gift.
Some of the greatest gifts worth giving are made from the heart. So, here are the best ideas from the blog to give to your mom, best friend, and role model.
Whether she likes beauty products, flowers, chocolate, little or big gifts, we have it all. There is something here to make any and every mom content.
Without a doubt, this might be one of the best weekends yet. So hold tight, and let's become inspired with these ideas for Mother's Day.
---
Saturday Chitchat with Janine – Volume 65
Happy Saturday,
Since Mother's Day is coming up, I thought some fun gift ideas would be appreciated. As much as I love being showered with luxurious gifts, I will always choose something homemade over something fancy.
As a mother of 2, I appreciate something made from scratch that much more. Ever since my kids were little, they have always made their cards themselves, whether for a birthday, holiday,,, or special event.
Even though they are now young adults, they still craft their own cards with better art skills!
Share your own story of a wonderful Mother's Day. What do you prefer, homemade or bought? I would love to hear.
In honor of preparing for this holiday, I was hoping you could take a look at what I have to offer. There are tons of recipes, crafts, and easy DIYs to make Mother's Day a lot easier.
---
A Personal Note from Janine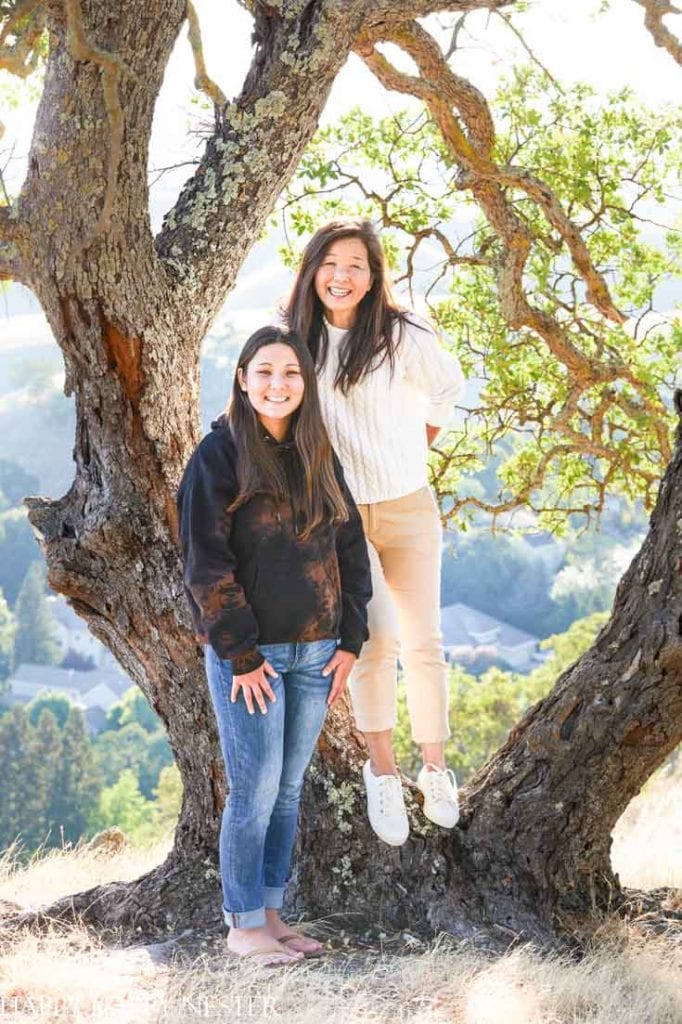 My daughter and I are so close. About five days out of the week, she and I hike the hills in our area. We walk and talk about our life struggles and successes during this time. I'm so happy that we have each other and that she makes being a mom a pleasure.

I guess the love we all have for each other is mutual since she laughs and says she plans to live with us for the rest of her life. But we know that she needs to leave the nest eventually and make it out on her own.
But in the meantime, I'm enjoying the next couple of years with her.

Life is busy for our family, and this summer, we have a couple of weeks with our son before he heads up north for his first job. He has matured and grown up into a wonderful young man. I will treasure the time with him.

I'm enjoying each day and being present with my family and friends these days.

So, relish each moment with your loved ones.

Have a marvelous weekend,

---
This Week's Inspiration – Ideas for Mother's Day
*This post contains affiliate links
These Small Bouquet are fabulous for Mother's Day gifts, weddings, graduation, birthdays, etc.
And since these are mini-bouquets, they're easy and quick to create. The petite floral arrangements include store-bought, flower market, and garden flowers!
Lemon Sugar Scrub Recipe with Olive Oil
Here's an easy Lemon Sugar Scrub Recipe that uses Olive Oil. The body scrub recipe calls for some fresh lemon rind and a few drops of citrus oils.
Place it in a pretty jar with a ribbon and give it away as a lovely gift to family and friends!
Best Mother's Day Gift Baskets
If you need some ideas for the Best Mother's Day Gift Baskets, then you'll find this gift guide pretty helpful.
Learn how to make your gift basket and customize your basket if you like. This collection includes a garden, tea, and spa baskets.
There is nothing quite like a bouquet of beautiful blooms as your centerpiece. Here are ideas, DIYs, and more from the blog.
Learn how to create simple, stunning, and long-lasting floral arrangements for spring. With some of my tips and tricks, you'll be able to arrange your go-to look for the season.
Whip something sweet with a taste of lemon for Mother's Day. Since it's officially springtime, and what's spring without lemon or two, I thought it was the right time to round up my oldest, latest, and favorite lemon desserts.
Whether you are craving a loaf, cake, pie, or even a refreshing drink, you are in the right place. Here you will find those recipes and more.
Serve your mom's breakfast in bed with this delicious scone recipe. I love any dessert with citrus, and this Fresh Orange Scone Recipe has the perfect blend of orange and cranberry!
If she loves scones, check out this recipe to make her morning!
Wow, your mom, with your cooking skills and make a dinner for the whole family. These are my family's favorite recipes that could become your favorite as well.
Here, you'll find healthy snacks, delicious desserts, and simple dinner ideas to gain food inspiration from my home to yours.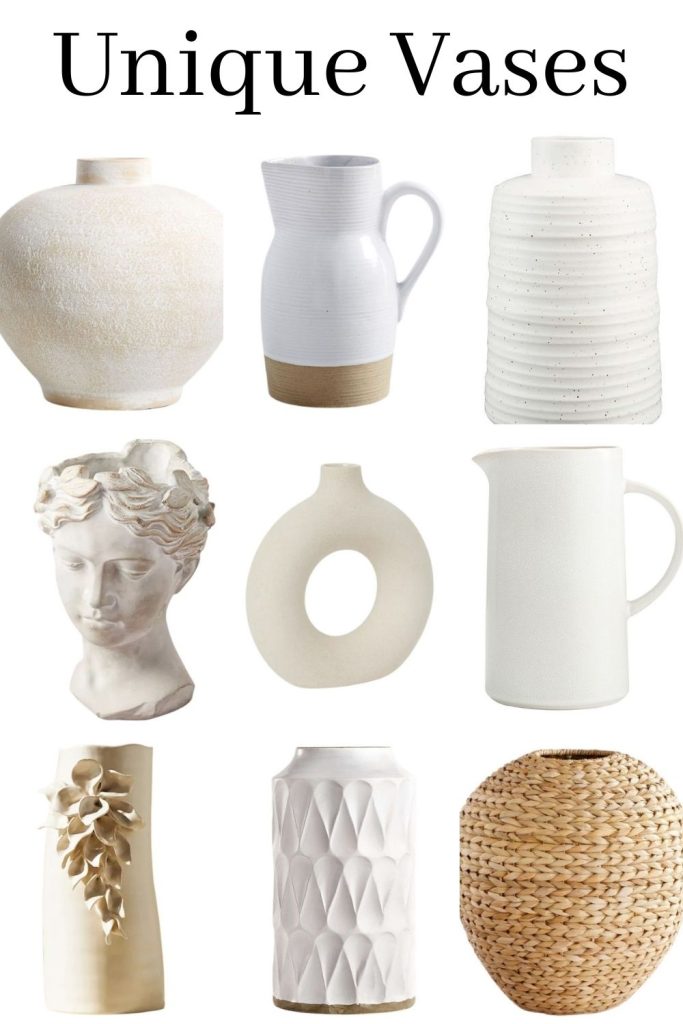 If you can't make it, buy it. Here's a vase or two to put the Mother's Day flowers in for the special weekend.
This spring, we will create gorgeous floral arrangements with some of the prettiest vases. But for now, take a look at this vase collection to find the perfect find.
There's nothing better than a stylish, welcoming rug on your front porch, waiting to greet neighbors, friends, packages, and family members.
It just makes sense to have one, so let's start with a front door rug as your first decoration for spring or a perfect Mother's Day gift.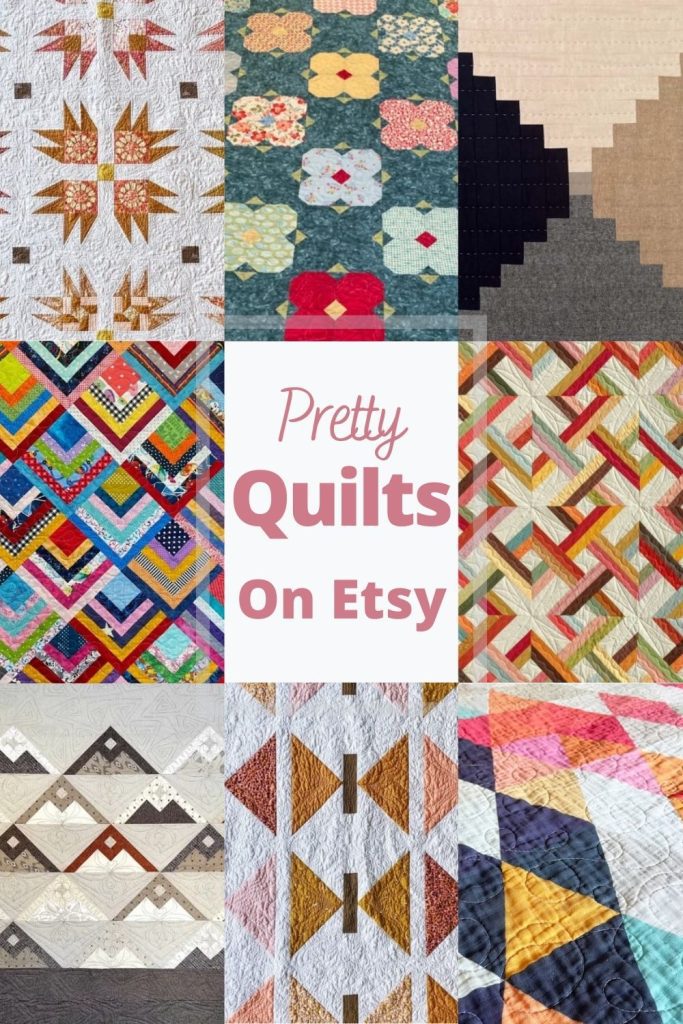 I've always loved quilts, especially Handmade Quilts for Sale. There is no better gift or decoration than a handmade item. Lucky for you, I have rounded up a bunch of choices to choose from.
There is something here for everyone, whether you're looking for a new decor piece, warm blanket, or a gift.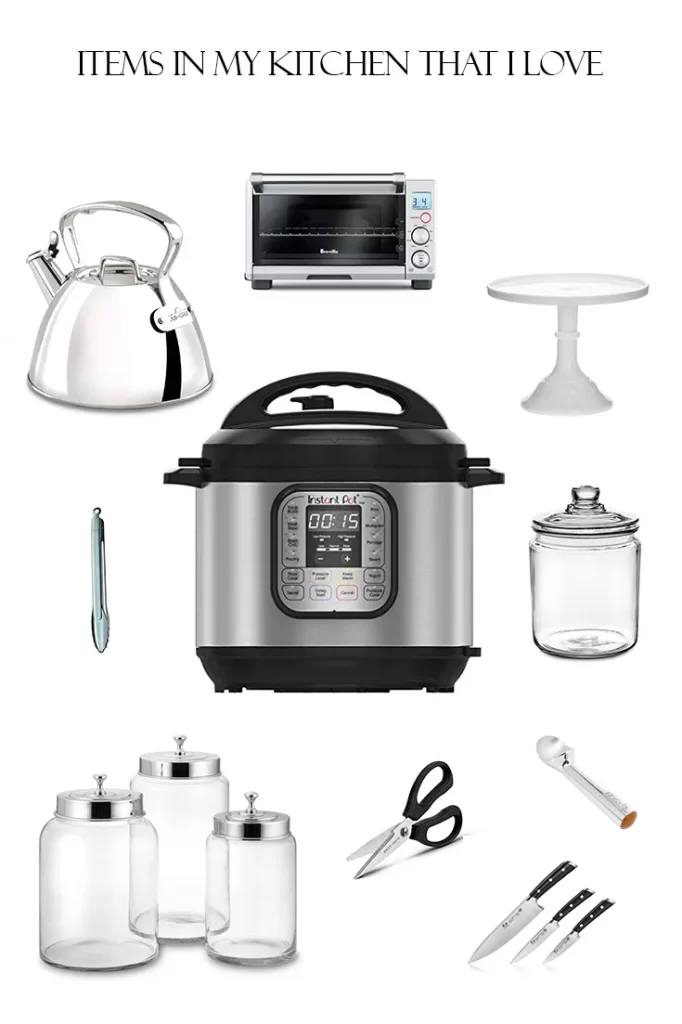 Items in My Kitchen That I Love
Join me, and let's take a tour through my favorite spot in the house to browse some Items In My Kitchen That I Love.
Everything from All-Clad pots and apothecary canisters to the best appliances and utensils! Here you will find the perfect kitchen gift for her!
---
Boutique of the Week – Mother's Day Chocolate Gifts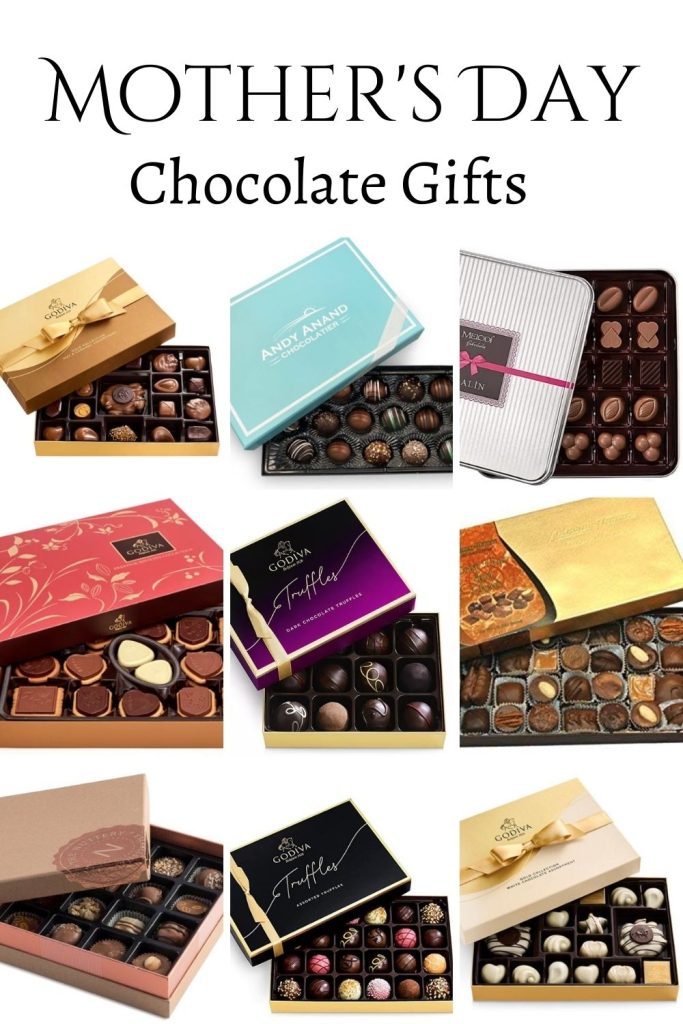 Besides a beautiful bouquet and a special card, buy her a box of chocolates. You can never go wrong with that.
There is nothing sweeter than gifting a box of chocolates, whether assorted, dark, or nuts and chews. Here you will find those flavors and more to satisfy your sweet tooth.
---
My Favorite Things – Ideas for Mother's Day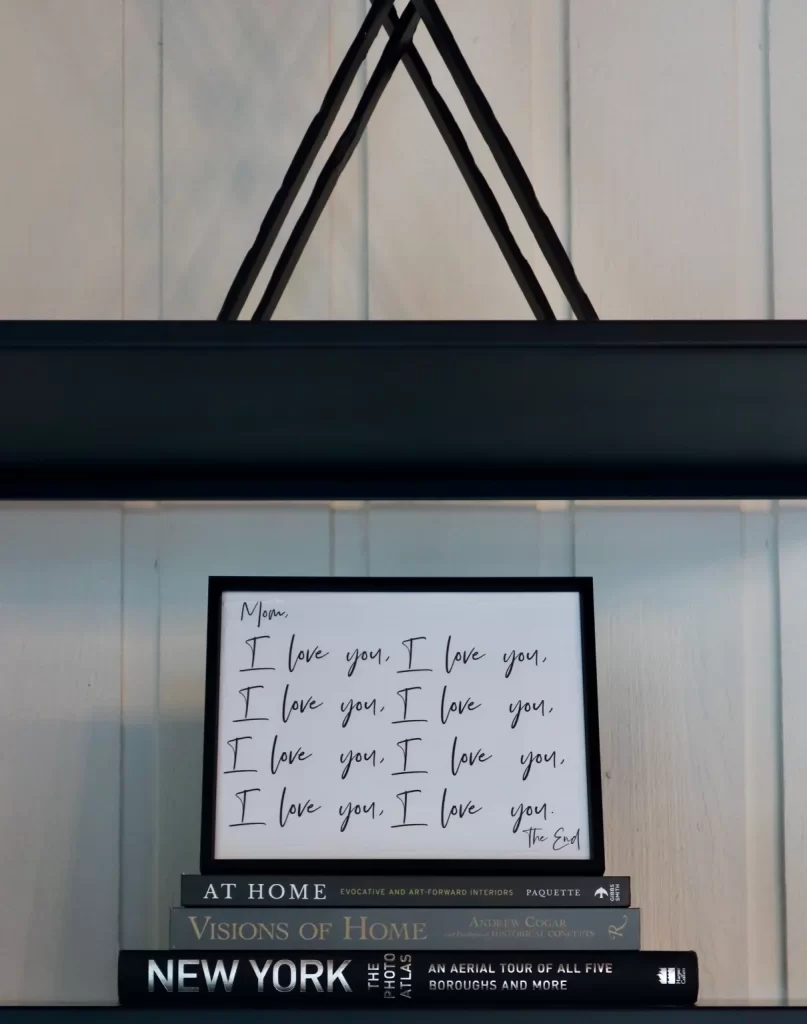 Free Printables for Mother's Day
All moms love homemade gifts. So, here is a FREE template to create a simple yet special present for your mom, best friend, and role model.
My friend, Melaine, invented this adorable printable to make crafting much easier.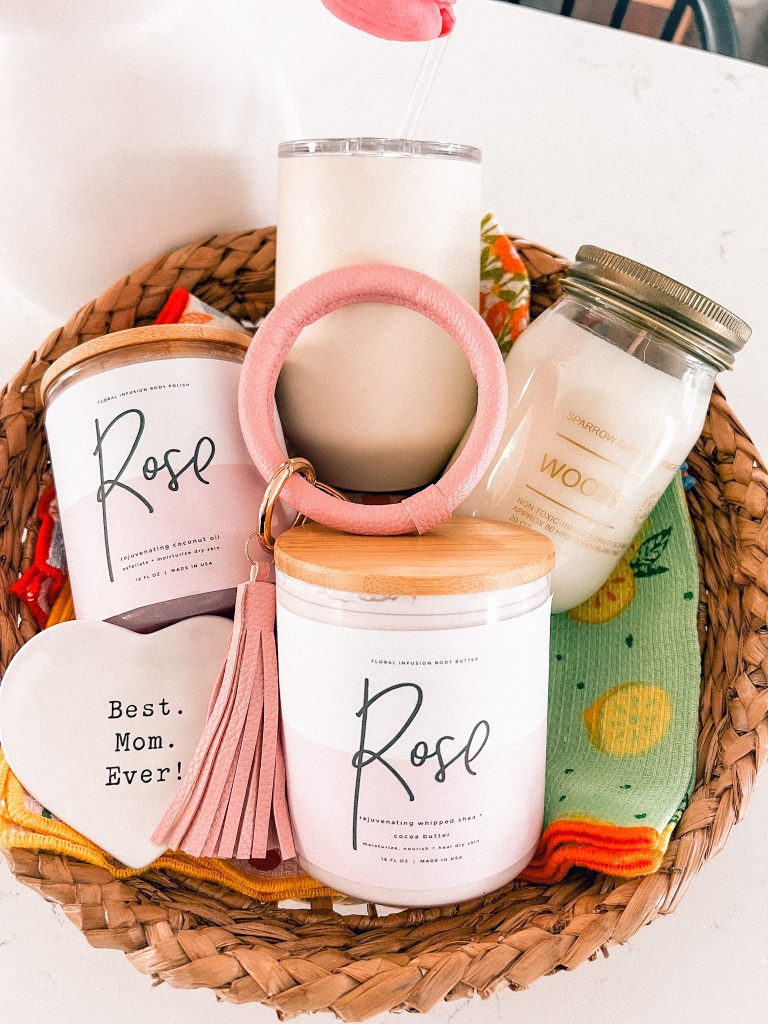 Rose Body Butter + Free Labels
Pamper your mom during the weekend with this gift basket full of adorable labeled skincare products.
My friend, Jen, created this cute idea of putting together a basket full of fun items to celebrate mom the right way!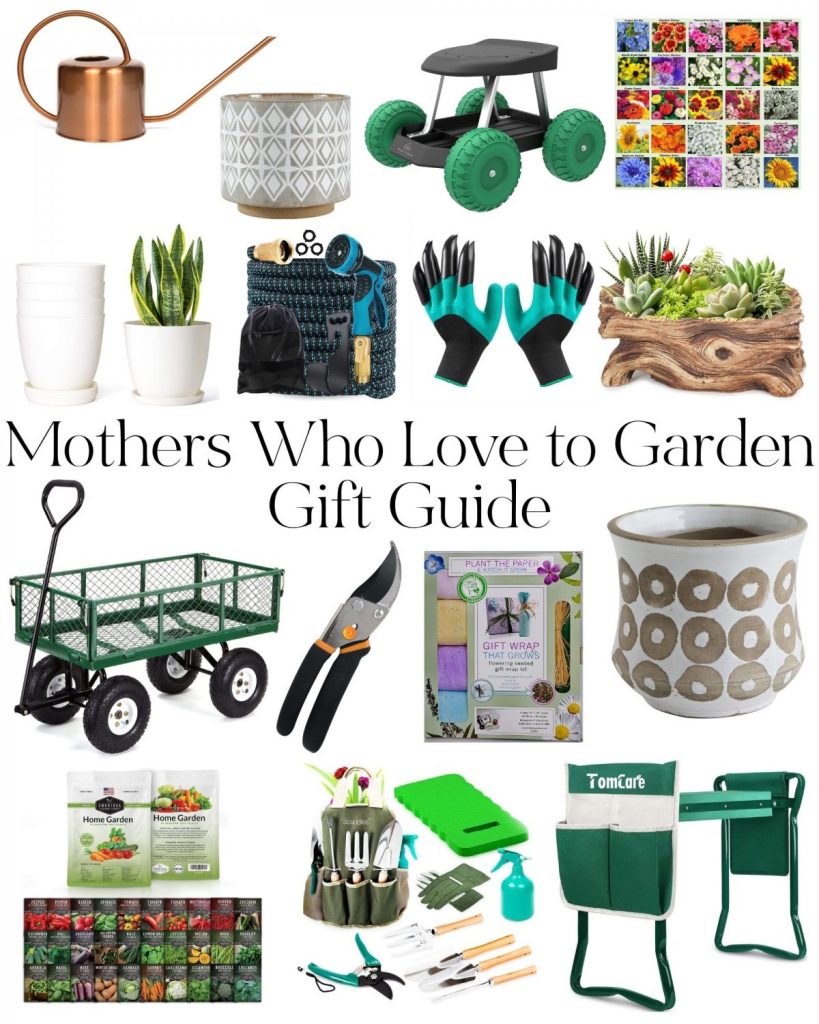 Mother's Day Gifts Amazon Style
Here you will find seven different gift ideas for Mother's Day. My friend, Leslie, took the time to put together these gift guides I know you will love.
Mother's Day Brunch Table Idea
Celebrate Mother's Day with a beautiful brunch with this gorgeous table idea made by my friend, Ashley.
Here you will find inspiration to create your own look or something similar to have the best weekend yet.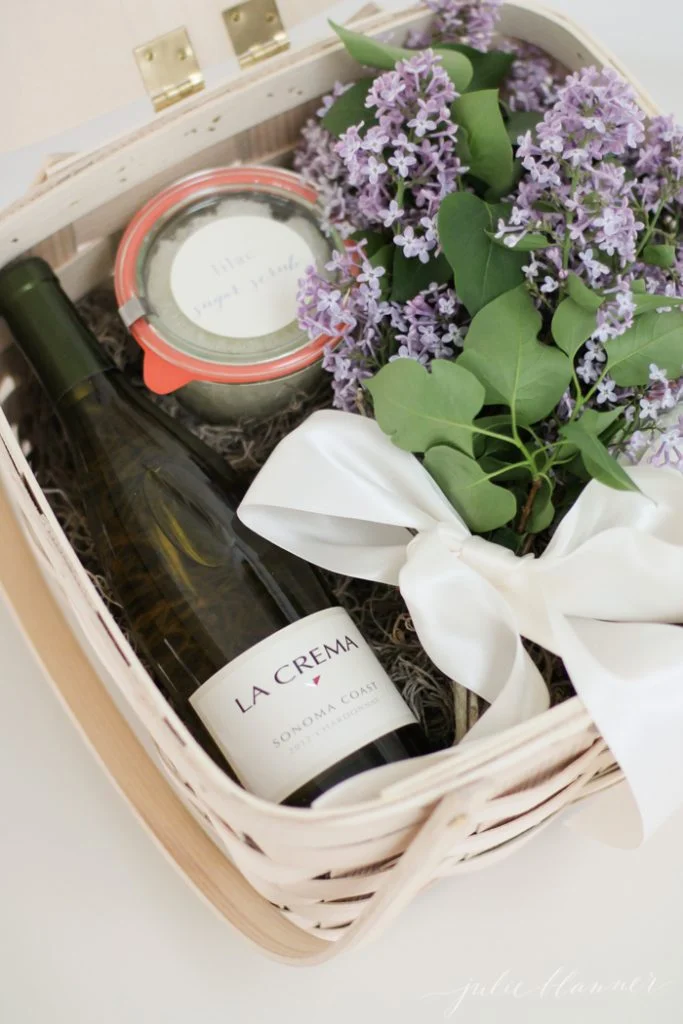 Here is yet another idea for Mother's Day, a gift basket. My friend, Julie, made this gift basket and filled it with everything a mother will love.
---
What's Trending on the Blog
The Best Crunchy Crispy Chocolate Cookies
If you like a crunchy cookie then this is the cookie for you! I promise you that you probably haven't had a cookie like this one! It is packed full of chocolate chips in every bite.
This recipe appears to be a popular one, and I wanted to see what the hype is all about. I'm calling all bread fans today because this is my favorite recipe to share with friends and family.
This is seriously The Best Chocolate Cake! Many people claim to have the best cake, but you have to believe me that this is a super moist cake. Also, it has another name, Chocolate Beet Cake.
Yup, you heard correctly, there are red beets in this delicious cake. It has a whole can of cooked beets in this dessert. It has a whole can of cooked beets in this dessert. It's worth taking a look at.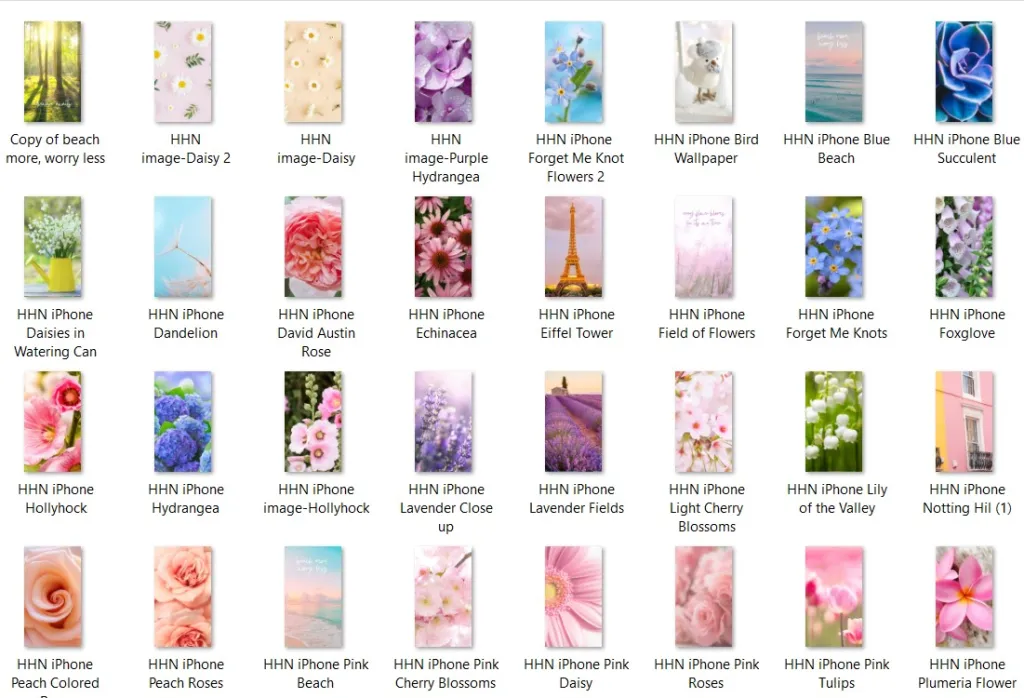 If you love to change your image on your iPhone well, here are some Free Cute iPhone Wallpapers.
I've designed more than 50+ pretty iPhone screensavers. If you love flowers, Paris, beaches, gardens, forests, and succulents, you'll enjoy these adorable photos.
Trader Joe's Flower Arrangements
I create floral arrangements. I have always been a massive fan of them. Whether planting blooms, creating bouquets as decor or picking them from a field, I admire their beauty!
Here are a ton of flower arrangements from Trader Joe's for you to create for Mother's Day.
Backyard Patio Ideas For Outdoor Living
Summer is finally here, meaning warmer weather to eat outside! So, since we are spending most of our time hanging out on the backyard patio, here are some simple yet stunning patio ideas for outdoor living!
---
This Week's Tip – Taking Care of Cut Flowers
Taking Care of Cut Flowers
The closer we get to summer, the more eager I become to decorate with flowers. Whether I'm planting them in my backyard, placing them in a vase, or decorating them in my home. But for now, we will focus on putting them in your choice of a vase.
When you get your flowers, take the time to prepare them in a vase, and add the flower preserve to the water to make the bouquet last longer.
After placing your gorgeous blooms in the vase on the second day, check the water to see if your flower needs refilling. Replenish them as required.
---
My Latest Obsession – Our Outdoor Patio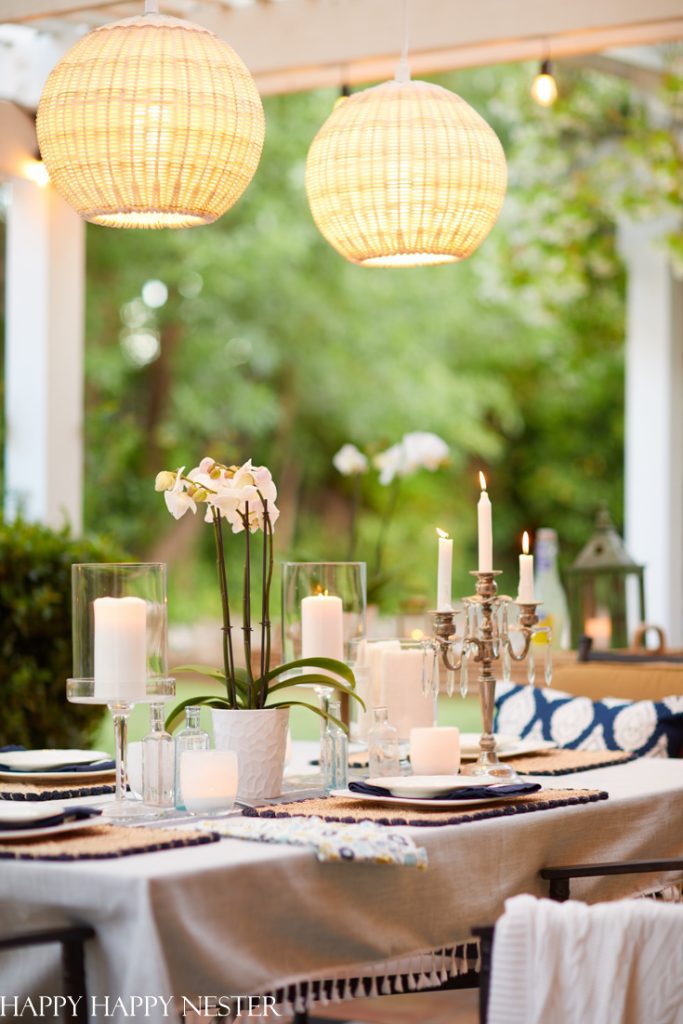 Getting Our Patio Ready for Summer
We just overhauled our yard over the winter. This five-month-long project meant redoing our flooring, pool, and landscaping.
Last week, I had our wood pergola pressure washed, and now it's awaiting my paint job. My husband is patiently waiting for me to complete this job so he can put up his sun sail and our outdoor lights. He gently reminds me to start my painting, and I hope to get around to it this weekend.
I'm so excited to get this outdoor dining room complete and onto working on our lounging area. I had our outdoor seat cushion reupholstered, and now I have to chalk paint the wood structure.
As you can see, I have many painting projects in my future!
PS: We love how our outdoor lights changed our dining room experience. If you're interested, here is the link.
---
Happy Saturday,
Let's look ahead to the holiday with some of these ideas for Mother's Day. Get inspired with these recipes, crafts, gift baskets, and home decor tips.
Together, I will help you find the perfect gift, create a simple craft and design a beautiful brunch table for the winning breakfast.
Have a great day,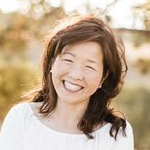 Latest posts by Janine Waite
(see all)