Achieve your dream look with Spring Floral Arrangements. It's time to get your home ready for spring, starting with flower inspiration. 
There is nothing quite like a bouquet of beautiful blooms as your centerpiece. Here are ideas, DIYs, and more from the blog.
Learn how to create simple, stunning, and long-lasting floral arrangements for spring. With some of my tips and tricks, you'll be able to arrange your go-to look for the season.
I love flowers, whether picking, planting, or arranging them. And since my backyard remodels have now made it to the landscaping stage, I couldn't be more excited to get my hands dirty. 
I have always admired florists and their creativity, so I decided to teach myself to become as good as them. The funny part about this process was it started as a challenge but ended as a passion of mine. 
For those wanting to expand their floral interest, check out the blog posts below to do just that and more. Together, let's arrange and create our favorite flowers for spring.
Saturday Chitchat with Janine – Volume 64
Happy Saturday,
Welcome! I'm happy you're here because today we are talking about all things flowers. Especially spring floral arrangements.
I love flowers, and I have quite a few blog posts about arrangements, DIYs, centerpieces, table setting inspiration, and more. 
Since you're here, I'm guessing you must also be a fan of flowers! If you want to make a small bouquet, centerpiece, or simple arrangements around the home, I'm your gal! And I am here to help you create your spring look for the season. 
Let's start this Saturday with good vibes and flowers!
A Personal Note from Janine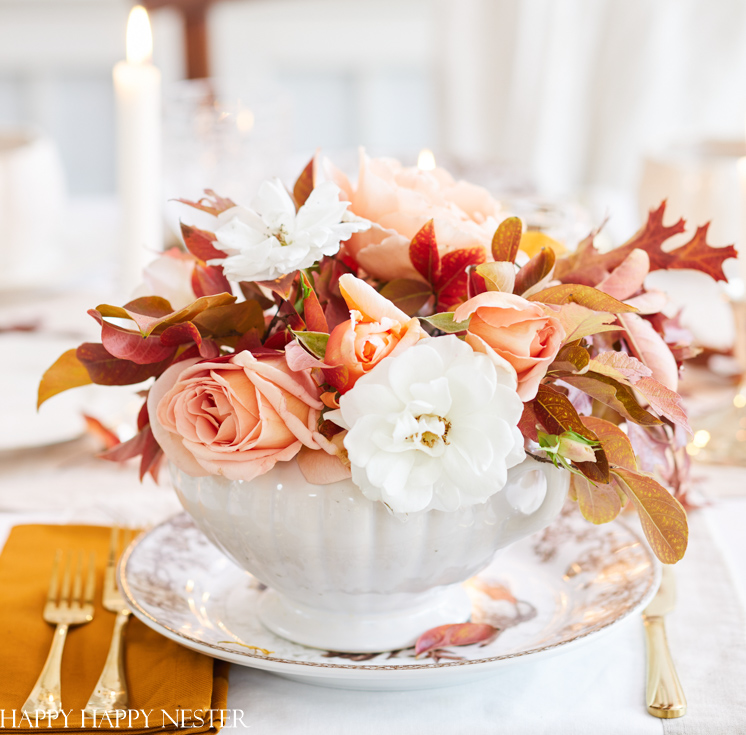 So after Thanksgiving, we began a five-month backyard project. We overhauled our flooring, drainage, and pool. This project started as a tile replacement, and it ballooned into a much bigger task.
If you have ever tackled a remodel, you know what I'm talking about.
Well, we started off moving a few of our plants. And once the bucket loader began excavating, my husband and I soon realized that some of our rose bushes' lives were in jeopardy. So over a weekend, we moved two more of my precious roses.
So, in our haste, we didn't take stock of which rose was moved to which location.
Long story short, I had a difficult time watering it after we transplanted the two roses. A month later, they both were in shock. All the early buds had shriveled up to brown stumps.
I was mortified.
So, I began watering and fertilizing them like a crazy lady. And today, they have new green shoots! Whew.
I still don't know which rose is which, but it looks like they both are alive. I was super worried because I, unfortunately, don't remember the bush's name, so it can't be replaced.
The above photo shows the orange blossoms that I love. I'm happy that I'll still have these beautiful roses that bloom all summer long.
---
This Week's Inspiration – Spring Floral Arrangements
*This post contains affiliate links
Spring Floral Arrangements
Here's an easy Floral Centerpiece DIY that uses grocery store flowers and a few garden flowers and fillers.
A few factors go into designing a flower bouquet, and this tutorial will help you create the prettiest table settings once you implement these key components!
How to Arrange Tulips in a Vase
Tulips and How to Arrange them in a Vase can be a bit tricky. If you love flower arranging, then you'll enjoy this tutorial.
So buy some beautiful flowers at your local grocery store or the Farmer's Market for flowers. And let's design a pretty spring bouquet.
People have asked me to make some Dried Flower Arrangements, so today, I'm sharing my latest design.
Flowers cozy up a home instantly, and these lovely dried flowers are such a breath of fresh air during the winter months. I love that these preserved flowers will last a long time, and we can enjoy them year-round.
Trader Joe's Flower Arrangements
And our local grocery store, Trader Joe's, has the BEST collection of premade flower arrangments, beautiful bouquets of different types of flowers, and kinds of greenery!
With excellent prices and gorgeous blooms – TJ doesn't disappoint! Here are some Trader Joe's flower arrangements to start this new month and the upcoming season with all good things.
How to Make a Simple Floral Arrangement
Learn how to make a simple spring floral arrangement with me! Here I will guide you step by step to make the bouquet of your dreams.
You guys seem to love my go-to floral arrangements, so here is one of my favorites!
Simple Garden Flower Arrangement
Create this Simple Garden Flower Arrangement with roses from your garden. This garden bouquet can be made in minutes, so let's find out how in this post.
I'm pleased that not only did I design an easy and quick floral arrangement, but I also didn't spend any money on flowers. It's a double win. So, let's get arranged!
Creative Flower Arrangement Ideas for Spring
I'm always excited to develop more Creative Flower Arrangement Ideas for Spring. And this time of year, I find that the San Francisco Flower Market is bursting with pretty spring flowers.
So, I recently took a trip to the market, and here are the stunning results.
Beautiful Spring Table with Fresh Flowers
Let's blast to the past with one of my first spring floral arrangements. Here, you will learn how to create a simple bouquet and decorate a spring table.
I also include my favorite dessert recipes that go perfectly with the spring table vibe!
---
Boutique of the Week – Unique Vases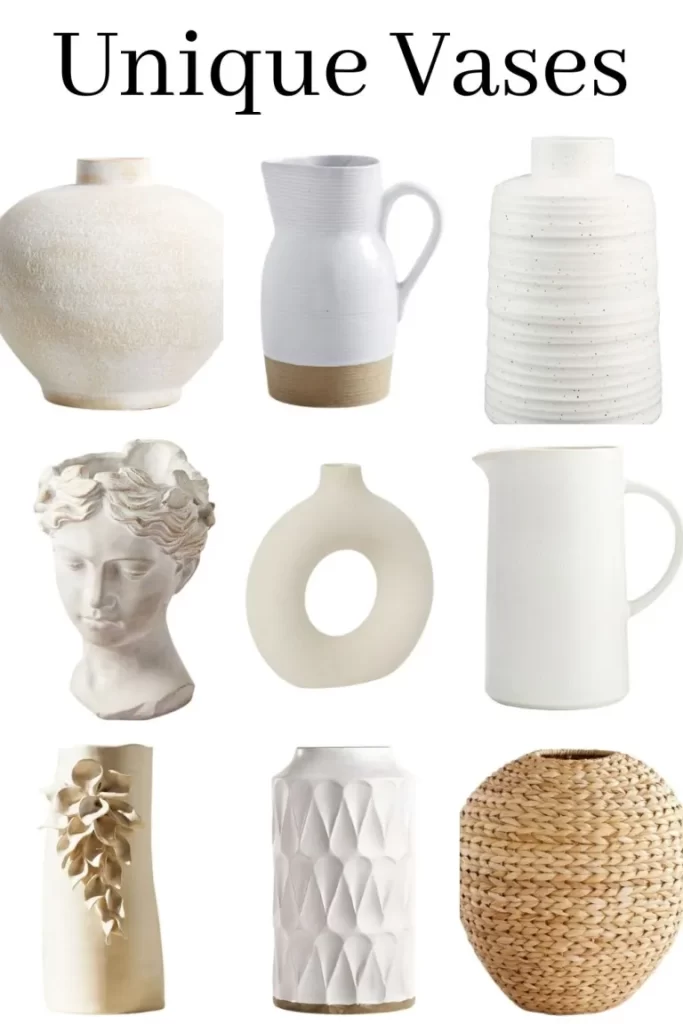 This spring, we will create gorgeous floral arrangements with some of the prettiest vases. But for now, take a look at this vase collection to find the perfect find.
And since this week on the blog is all about flowers, you can never go wrong with looking at a vase or two to complete your spring/summer look.
---
My Favorite Things – Spring Floral Arrangements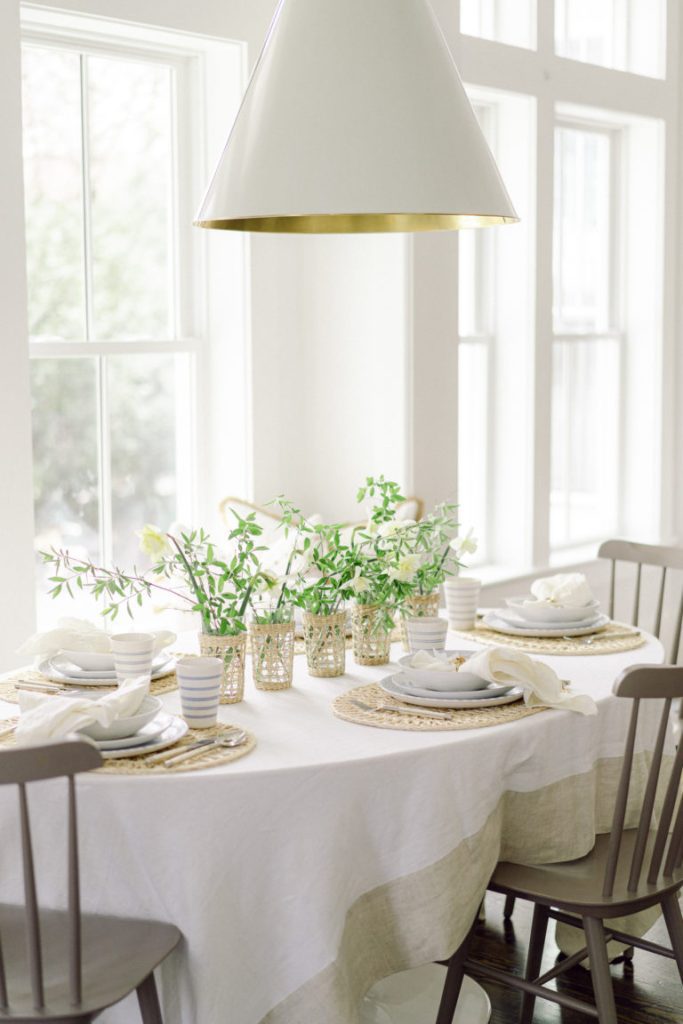 Learn from Jackie and make a simple spring table for the season ahead. Not only will you create a bouquet, but there are spring tags, napkins, table settings, and more!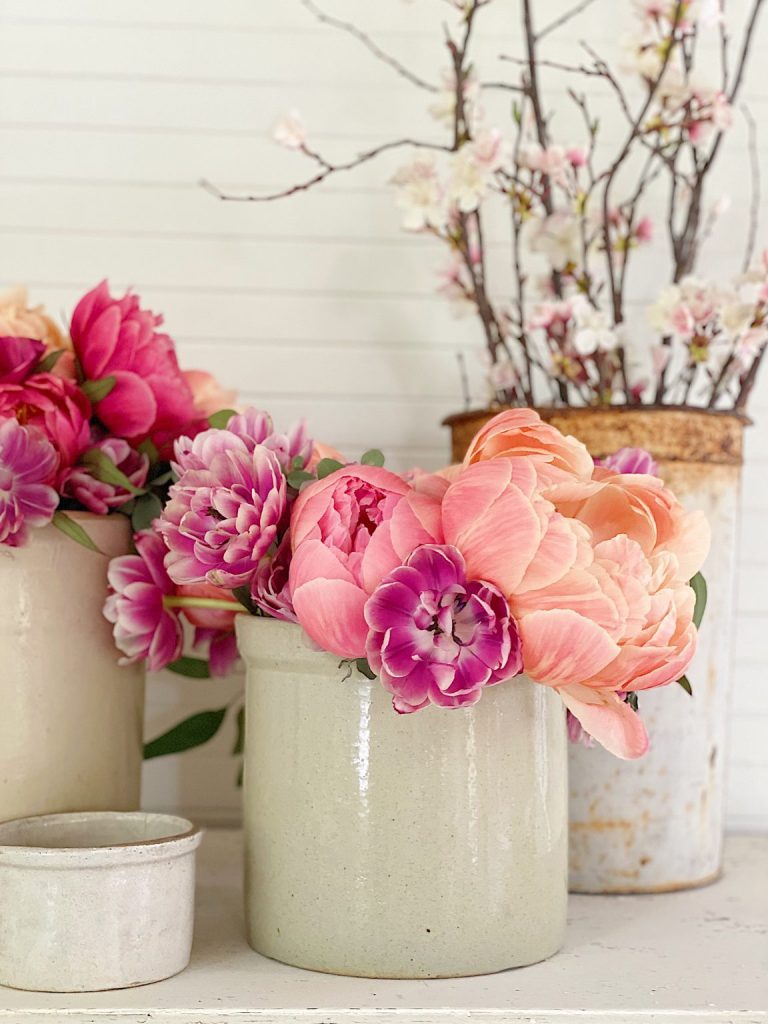 How to Arrange Flowers in a Vase
Here's a basic tutorial on making spring floral arrangements in a vase with Leslie. If there was one other person besides myself who loves flowers as much as I do, it's Leslie.
Today, learn how to arrange your choice of flowers in a vase to create gorgeous arrangements with beautiful blooms!
Peony Tips and Tricks for A Beautiful Arrangement
Thanks to Ashley's tips and tricks, you will become a master at creating spring floral arrangements!
There isn't a better time this spring to start creating beautiful bouquets full of peonies and more flowers.
If you want to decorate a homemade or store-bought cake, add candied violet flowers.
These sugared violets are an elegant garnish on cakes, custards, ice cream, and other desserts. They look impressive but are incredibly easy to make.
So, elevate your desserts with some of these pretty flowers!
---
What's Trending on the Blog
This is the best time of year to share Spring Decorations Ideas. Why? Because spring calls for simple, adorable crafts, decorations, and recipes for you to make.
Here you will find creative wreaths, sweet desserts, and decorating ideas from my home to yours.
Hello and welcome! I say it's the perfect day to look at some Spring Decorations For Home. Don't you think?
Today, you will find something to make, buy or bake from my home to yours. Let's get started.
Hello! Today, let's take a look at my latest Flower Crafts. Here, you will find recipes, wreaths, floral arrangements, and more to create for your beautiful home.
We step out of hibernation and embrace the current season by decorating, crafting, and baking new ideas.
---
This Week's Tip – Flower Frogs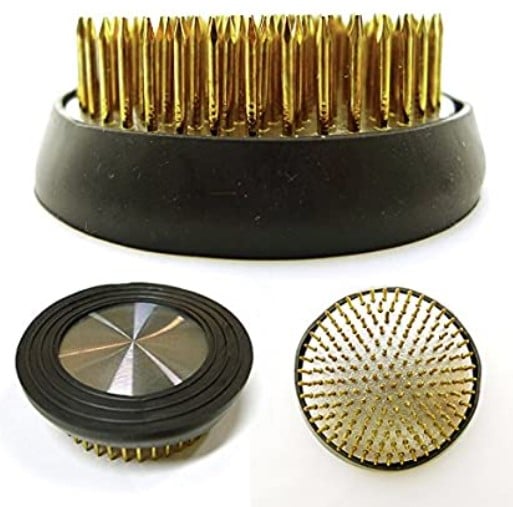 This is the best accessory for flower arranging. It would be best to buy a heavy, metal flower frog so it won't tip over when in the vase.
The metal frog comes with multiple compartments for each stem which evenly organizes the spring floral arrangements you will make.
---
My Latest Obsession – Rock Roses
Rock Roses
My husband and I are landscaping our newly remodeled backyard. And over the years, we love the plants that thrive once we plant them.
Rock roses do well in Northern California.
They are evergreen, meaning that they keep their leaves on all year round. But, if you live in a colder climate, make sure to check if they'll do ok in your area.
Also, they are drought resistant, which is a good thing in California. So we bought about ten plants last week and are planting them this weekend.
They come in two colors, and we bought the white ones. Our whole backyard will be a primarily white and lavender color theme.
If we can grow rock roses, then anyone can grow them!
---
Happy Saturday,
Let's get inspired together with this collection of spring floral arrangements! This is the best time to start buying, planting, picking and arranging your favorite blooms.
I hope you found an idea to create either a centerpiece, tiny bouquet, or an arrangement for your home.
Stay tuned for more spring ideas on the blog!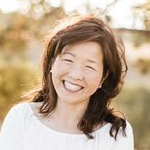 Latest posts by Janine Waite
(see all)