Hello and welcome! I say it's the perfect day to look at some Spring Decorations For Home. Don't you think? Today, you will find something to make, buy or bake from my home to yours. Let's get started.
There's no better time than the end of March to decorate for springtime. That's why I'm here. Here to help inspire you and others who love to craft, cook and create their way through life.
This blog post is fun since today you are witnessing my spring collection filled with all spring things!
Have you started decorating? No worries if you haven't. This year can be hectic since college kids come home for spring break, planned vacations, and much more.
For those who haven't cleaned up their winter decor yet, I'm here to help. To find inspiration for this year's spring look, check out some of these spring decorations!
Saturday Chitchat with Janine – Volume 60
Happy Saturday, everyone,
This weekend is looking like a relaxing one full of lots of rest. Why?
I've been buried this whole week writing blog posts, photoshoots, crafting, baking. You name it. But now it's all finished and posted, and I can finally chill. 
What does your weekly schedule look like? I would love to know. It's always wonderful to hear from you, especially since we are all alike.
We all love crafting, baking, and creating, which brings me to today's post, spring decorations for the home! Without a doubt, you will find something here to style your favorite space.
A Personal Note from Janine
A couple of months ago, I bought the light pink dried globe Amaranth flowers for my dried flowers bouquet. You might think these aren't any different than other dried flowers, but it's who I bought them from.
You see, these flowers came from a Ukrainian boutique shop. The owner's name is Mila, and her shop is MeBotany. And since the war broke out in her home country, she has been on my mind. And I know that my brain won't rest until I send her a note on Etsy.
So, I wrote her today, and I'll keep you posted on how she is doing.
I'm always amazed at how small our world has become with this global world economy. Technology connects us, and our friendships reach around the globe.
It has connected me with you!
Ok, hug your loved ones and pray for peace.
Have a lovely day, and enjoy today's Saturday Chitchat!

Cheers,
This Week's Inspiration – Spring Decorations For Home
*This post contains affiliate links
Spring Decorations For Home
Tulip Wreath
Here's a new wreath to create for your future springtime style! And guess what? This DIY is simple!
There's nothing better than an easy craft to add to your existing home decor. So, come on and check out one of my latest spring wreaths!
Cookie Dough Mochi (Chocolate Chip)
You'll love this fun Japanese recipe if you love Cookie Dough and Mochi.
It combines a chocolate chip cookie dough with a beautiful sweet rice cake.
This simple recipe is an excellent dessert when you crave a unique confectionery blend of western baking and eastern cuisine!
If you love to change your image on your iPhone well, here are some Free Cute iPhone Wallpapers.
Oh yeah, not to worry since these images work on android phones as well.
I've designed more than 50+ pretty iPhone screensavers. You'll enjoy these adorable photos if you love flowers, Paris, beaches, gardens, forests, and succulents.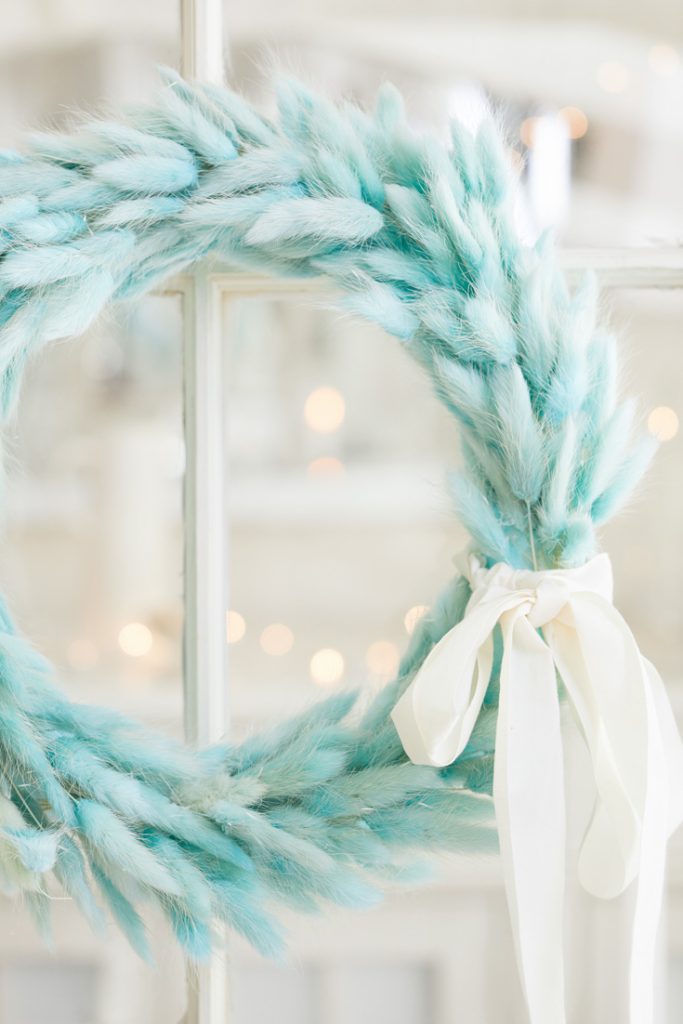 Need an easy spring project?
This cute bunny tail wreath is so simple to make. The most time-consuming part is waiting for the bunny tails to arrive in the mail!
But once you have them, it only requires grouping them in bouquets and gluing them to a wreath form. Add a pretty bow, and you've got a spring wreath to refresh and cheer up your home!
Do you agree some treats are better homemade? I couldn't agree more, so here are some fantastic Homemade Ice Cream Recipes.
If you're a fan of ice cream and everything sweet, you're right! So sit back, scroll down to find your new favorite ice cream dessert, and have a great summer!
Hello! Today, let's take a look at my latest Flower Crafts. Here, you will find recipes, wreaths, floral arrangements, and more to create for your beautiful home.
It's about time we step out of hibernation and embrace the current season by decorating, crafting, and baking new ideas.
Spring has sprung, and it's time to look at Spring Favorites from the blog. Here you will find tons of decor inspiration, recipes, crafts, and more to satisfy the season.
Join me in finding some of the best ideas for March, Easter, and more as we hop into the blog post.
How to Create a Cozy Outdoor Living Space
Do you need help Creating a Cozy Outdoor Living Space for springtime? I'm including nine tips on creating my outdoor rooms and what elements I have when styling.
Once, I started to take inventory on what things I do when getting our backyard ready for spring, and I came up with some ideas. So, here goes with my outdoor living space tutorial.
Just because the holiday is next month doesn't mean we can't get started on our Decorative Easter. Take a look at my most popular crafts, recipes and decor ideas from the blog.
Easter will be a successful Sunday with some inspiration, whether you need a sweet treat, a gorgeous wreath, or more decoration ideas.
Table Decorations with Candle and Flowers
Spring cherry blossoms inspire my latest Table Decorations with Candles and Flowers.
This simple tablescape includes the lovely Yankee Candle Sakura Blossom Festival Collection and a bouquet of beautiful flowers.
I knew that my idea of creating a spring table with beautiful flowers and candles would be lovely. What do you think?
Switch it up this spring and bake in the kitchen! This collection includes some of my favorite desserts, such as cakes, pies, and more!
Plus, you'll find some kitchen accessories, my favorites, what's trending on the blog, and tons more!
Small Outdoor Patio Ideas and Tips
Every spring, we dust off our outdoor furniture and bring it out of our winter storage. And, since we all look forward to spring, we all helped out with this spring task!
I suggested changing things up. Get busy this spring, planning a cozy and inviting outdoor space. We spend our whole summer in our yard so how I decorate and organize our patio space is super important.
I hope you have a chance to check out this fun post.
---
My Favorite Boutique of the Week's – On the Blog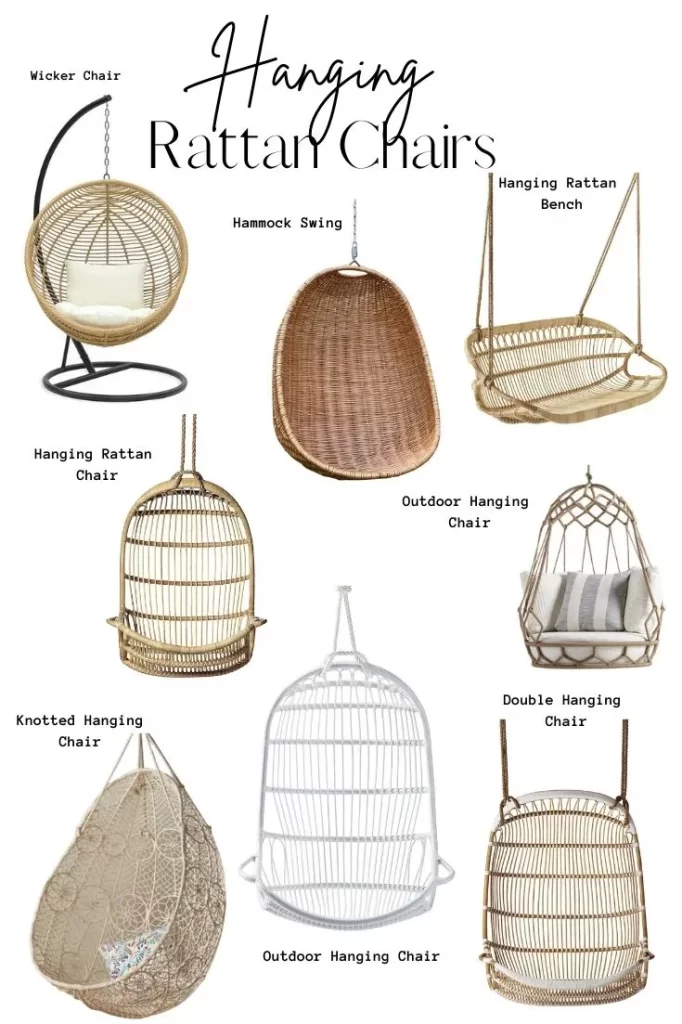 Hanging Rattan Chairs (Serena & Lily, Etsy)
Spring calls for time to rewind and relax, whether indoors or outdoors.
What better way to spend some "you-time" than chilling in a chair reading a book, magazine or playing your favorite crossword game!
Here I have 15 options of the best Hanging Rattan Chairs from Serena & Lily, Etsy, Amazon, and more!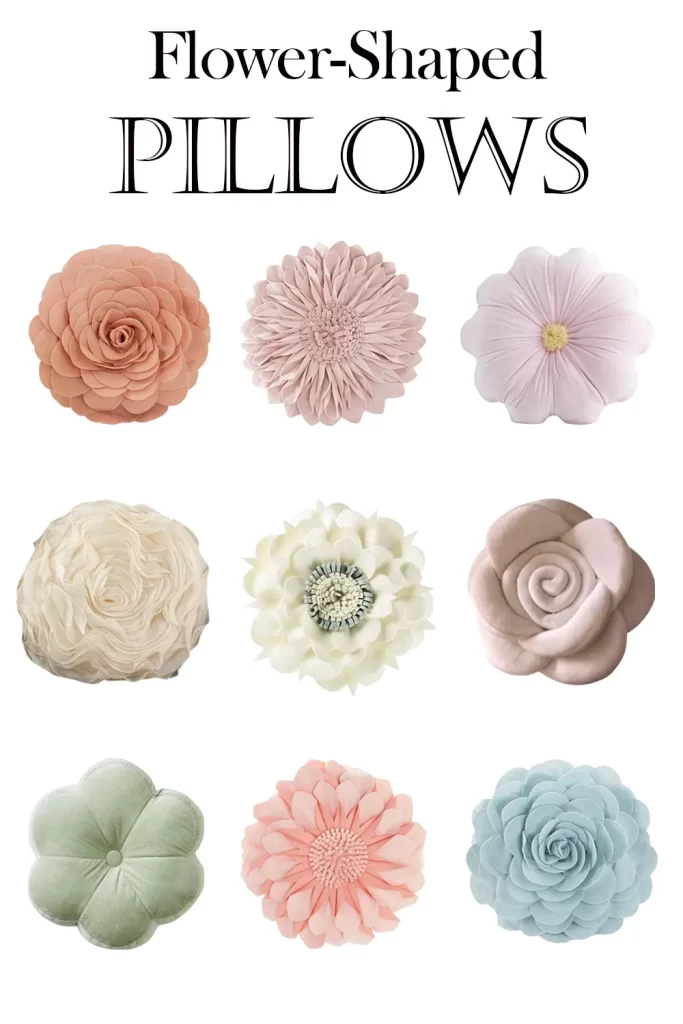 Hello and happy spring! It's time to decorate with this collection of Flower-Shaped Pillows. I have gathered 25+ seasonal pillows with different colors, designs, and patterns.
What better way to incorporate the floral season than to bring flower pillows into your home? So, come on, and let's get decorating!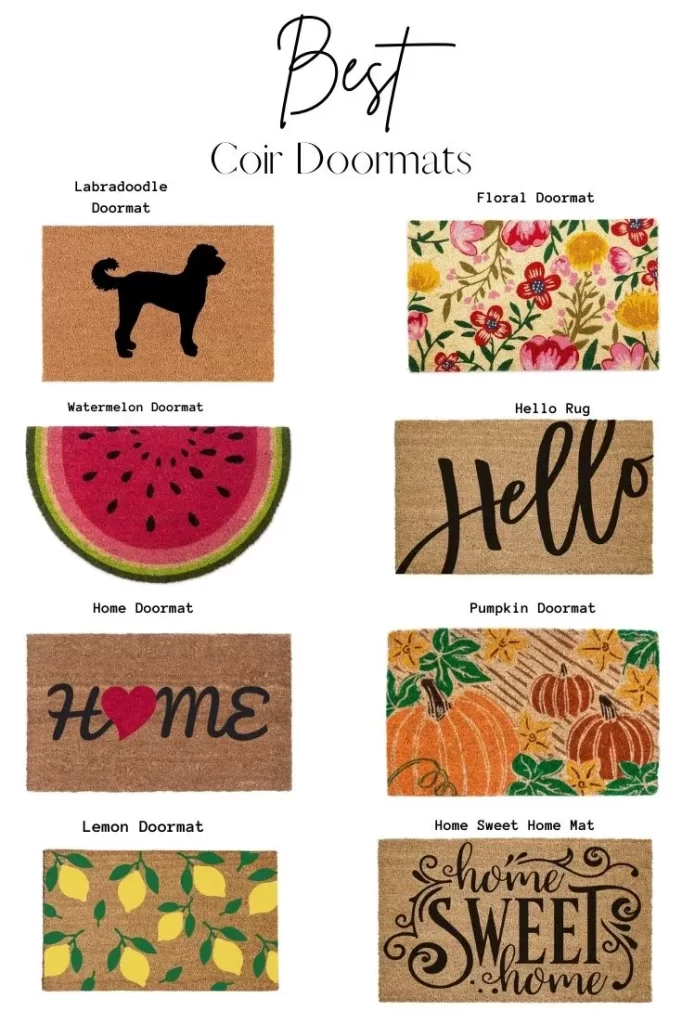 Best Coir Doormats For the Front Door
Check out this collection of coir doormats to incorporate some style on the inside and outside of your home to give it a unique look no one else on the block will have!
Regardless of your style, there is something for everyone here! So come on, stay a while and keep scrolling to find the perfect rug!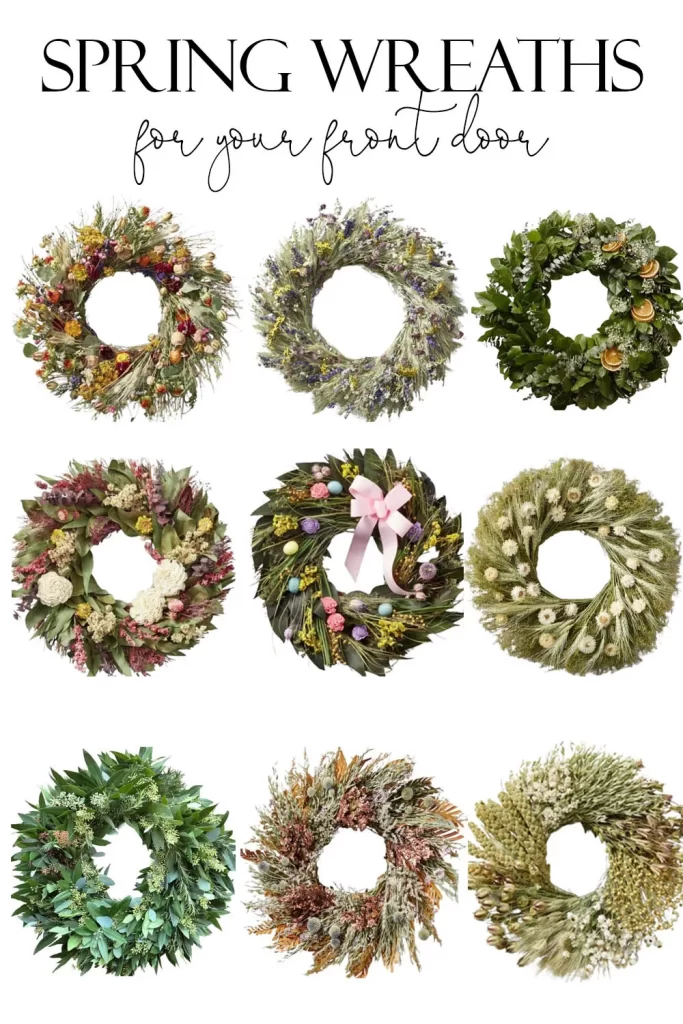 Spring Wreaths For Your Front Door
Spring has sprung! It's now time to look at Spring Wreaths For Your Front Door. No matter your style, here, you will find a broad assortment of gorgeous wreaths to design and decorate your home.
Scroll down to see 45+ excellent wreath options that will make you say goodbye to winter and hello spring!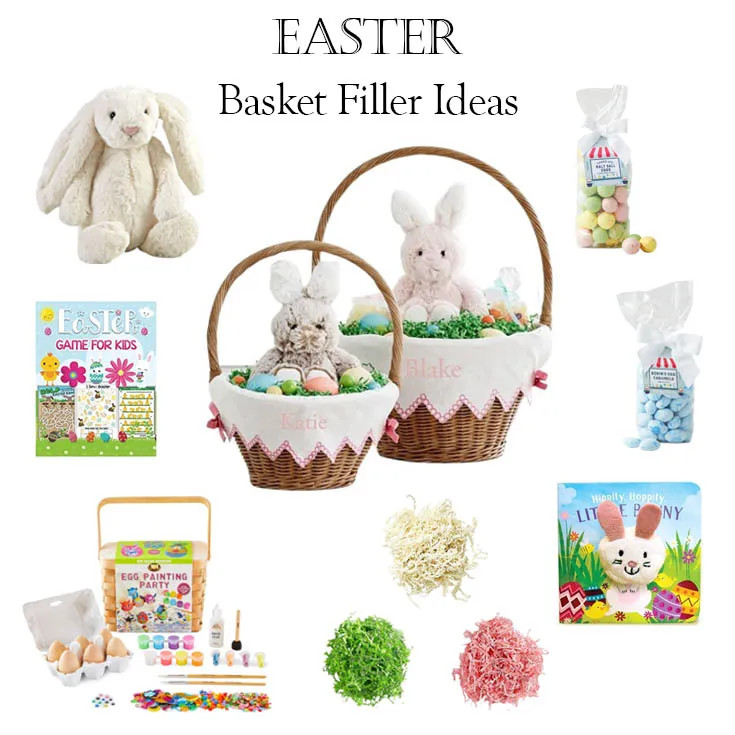 Need some new Easter Basket Filler Ideas? Hop on down to see 40+ options to make buying, filling, and decorating a container more accessible.
Here you will find entertaining accessories to fill your child's basket with, including excellent games, cutest toys, and sweetest candies.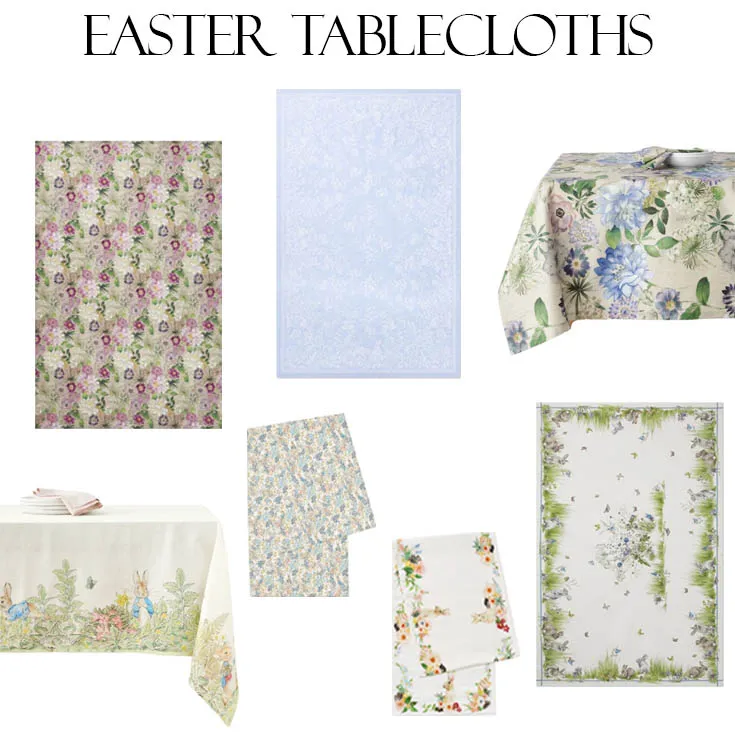 One way to make it feel like spring has sprung instead of your home is by designing a table setting with one of these elegant Easter Tablecloths.
This plethora of runners varies in unique colors, designs, and patterns, perfect for springtime!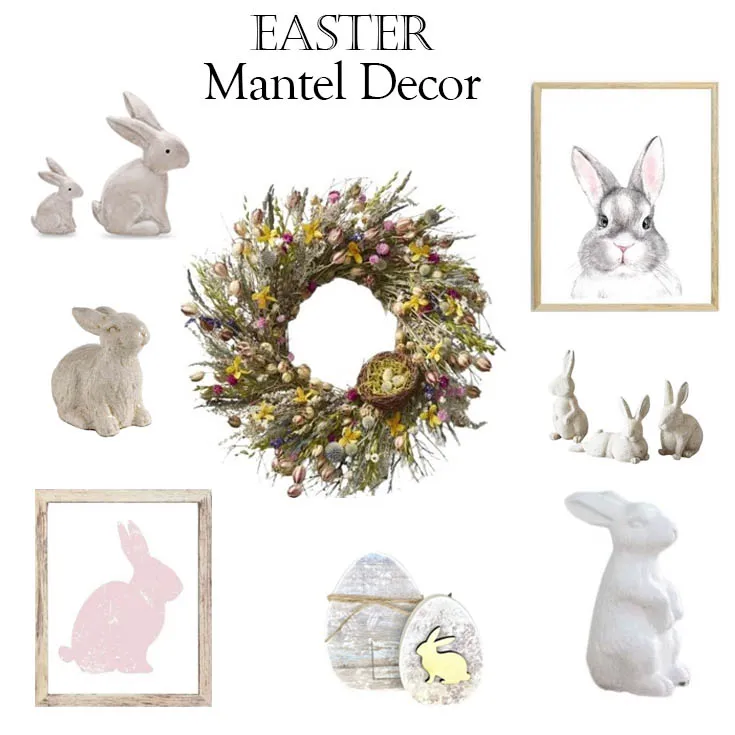 Now that Valentine's Day has passed let's get ready for spring with Easter Mantel Decor! Check out this collection full of garlands, candles, adorable signs, and tons more.
Take the time to style for the upcoming springtime look with these spring decorations for home. You won't be disappointed by this collection.
---
My Favorite Things – Spring Decorations For Home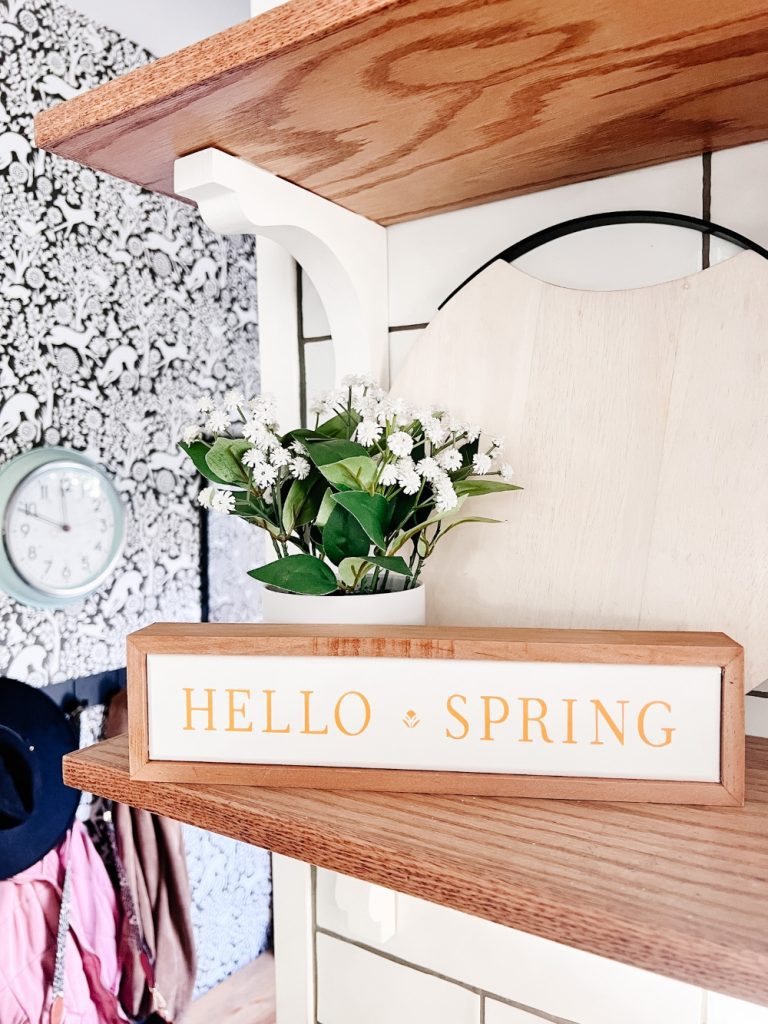 Get ready for spring with my friend Jen! It's time to decorate one of the virtual spaces in the home, your kitchen. And today, Jen will show you how to create a cottage-style springtime look.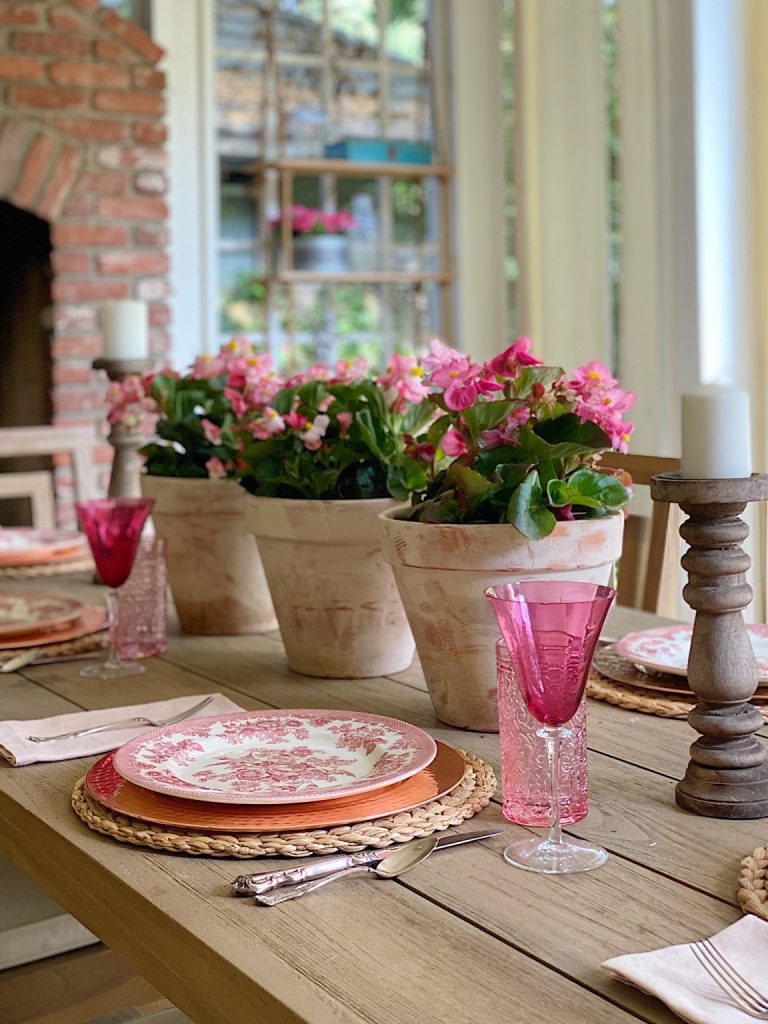 How to Decorate Your Back Porch for Spring
Since it's officially springtime, my friend Leslie would love to give you tips and tricks on how to decorate your back porch for spring! To be honest, it doesn't have to be the back porch. It can be any space. Have fun!
---
What's Trending on the Blog
Trader Joe's Flower Arrangements DIY
Flowers are always trending on the blog, so my Trader Joe's DIY floral arrangements are here! I love beautiful flowers.
This post lists the flowers and prices, so the guesswork is done. All you need is a vase and a trip to Trader Joe's to complete these cute bouquets.
I have always been a massive fan of them. Whether planting blooms, creating bouquets as decor or picking them from a field, I admire their beauty!
There are quite a few options to choose from for Spice Rack Organizing. Selecting the best spice rack organizer, containers, and labels is overwhelming. This post will tackle some of these issues and more.
---
This Week's Tip – Saving Time

Do you want to save time and reduce your local grocery store trips?
I know that since the pandemic, I've streamlined our grocery shopping. And here's how my method for saving time.
First, it is kind of essential to write a meal plan. You've heard this before, but it's a big game-changer. If I don't have a dinner planned, I make many trips to the store.
So, I research new recipes online and then place the week-long menu on the fridge. I love displaying it in the kitchen so that the whole family can see what's for dinner.
Second, I begin ordering my food from Amazon Fresh. Whole Foods started charging for their delivery service a couple of months ago, but Amazon Fresh is free. Imagine having groceries delivered right to your doorstep! And most days, I can place the order in the morning and have it delivered around noon.
Third, most Whole Foods items are available on Amazon Fresh. We have WFoods items that we love, and I'm happy that I can order them on Amazon Fresh.
Fourth, if you need ideas for groceries, they have this feature of viewing your past purchases. This helpful tool always finds things that I need to restock.
So, if you have an Amazon Prime membership and have Amazon Fresh available in your area, then give it a try. I just ordered today's groceries in about 20 minutes, and I'm still in my pajamas and didn't have to leave my home!
You have to love efficiency!
My Latest Obsession – Planning Our Summer Outdoor Patio
We started renovating our backyard in late November, and it is beginning to shape up. We hope to have it completed at the end of April. It's been a long project, and we patiently await to enjoy our backyard.
But in the meantime, I'm busy dreaming of creating some cozy outdoor spaces.
Last spring, we placed our outdoor table underneath our pergola, and it was a game-changer. We set a sun sail over our white patio to filter the sunshine, and it turned out to be a great solution. But, our table is like 12 years old, and I might have to refresh it with some new paint.
I need to find a sofa or some chairs since my husband threw out our rickety ones. So if you know of some outdoor furniture you like, let me know. I plan to check our Serena & Lily store for some great items. I adore their furniture!
Our pool still needs to be plaster, and the tile is almost complete. What a crazy adventure this has been! I hope to share the remodel soon when it's all complete.
---
Howdy!
How is your weekend going? We are empty-nesters this weekend because both of my kids are off enjoying their spring break with friends! In the meantime, I put together this post of spring decorations for home.
I hope you found a recipe to bake, an item to buy, or a craft to create for your future springtime look 🙂
Cheers,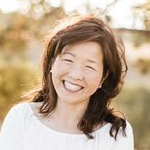 Latest posts by Janine Waite
(see all)