This easy and adorable fuzzy blue Bunny Tail Wreath is fabulous. Create small bouquets of the dried grass and then attach them to a wreath. Bunny Tails are grass comes in many colors. So choose what style you prefer and personalize your wreath.
I love Bunny Tails, and we happen to have it growing in a field near our home. Of course, these are natural colored ones. For this project, I bought blue ones.
Wreaths are my life since they are so fun to make. And my goodness, I have a wide variety of them over on the blog.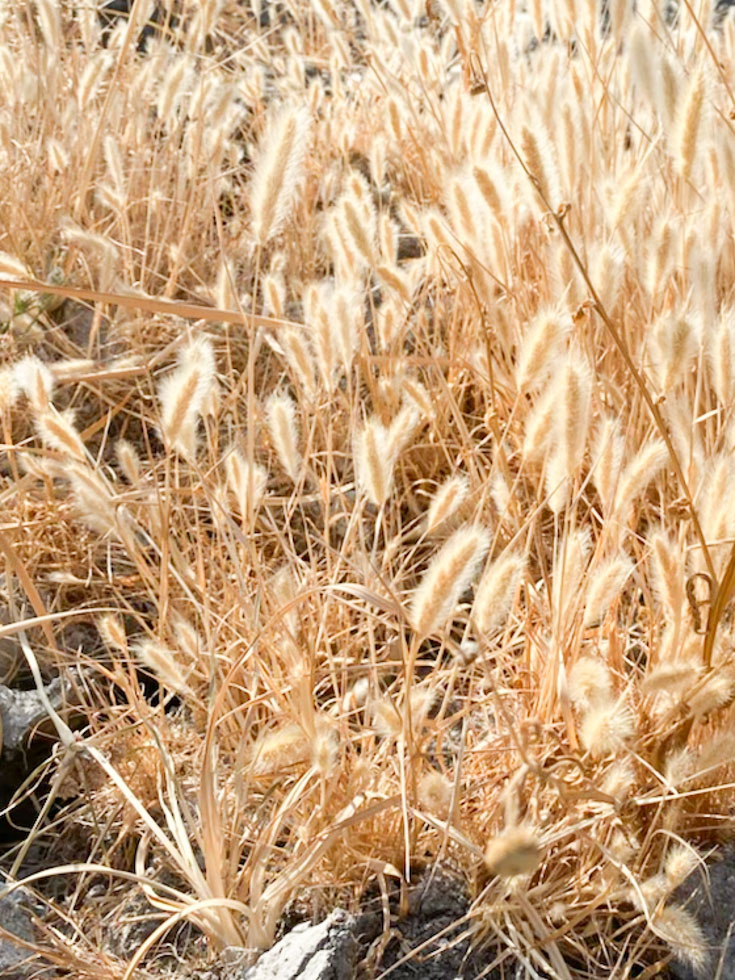 Before we begin this wreath project, you might wonder what a bunny tail is.
I didn't know what they were until a couple of years ago. How did I miss such cute dried grasses?
So, it's too funny that we hike through a swampy section of trail, and I never noticed that in the ravine grows a ton of bunny grass!
I did a double-take, and low and behold, it was bunny tail heaven. Of course, I picked a few to take home.
So if you live near an open field, check out if you might have some growing near you.
What are Bunny Tails?
Its Latin name is Lagurus Ovatus, an old-world plant part of the grass family. It is native to the Mediterranean and was introduced to Great Britain.
It is naturally beige and then dyed to achieve the pretty colors you see online. Other names are hare's-tail, hare's tail grass, and bunny tails.
How to Make a Bunny Tail Wreath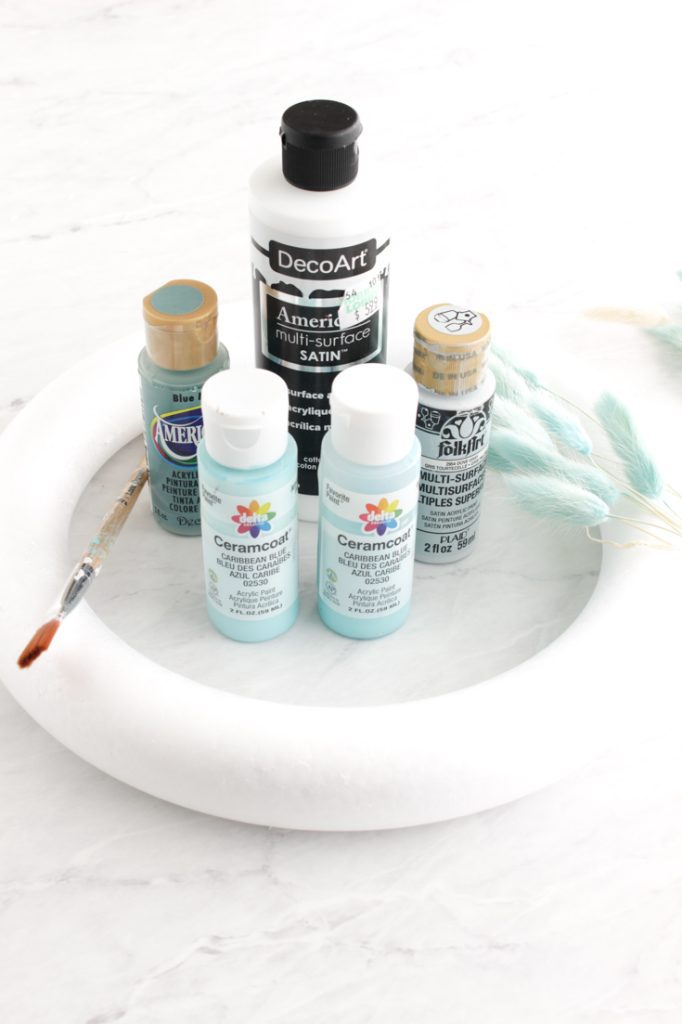 Supplies You'll Need
140+ Blue Bunny Tails
Glue Gun
Ribbon – Here's my favorite ribbon shop
Directions to Make Your Wreath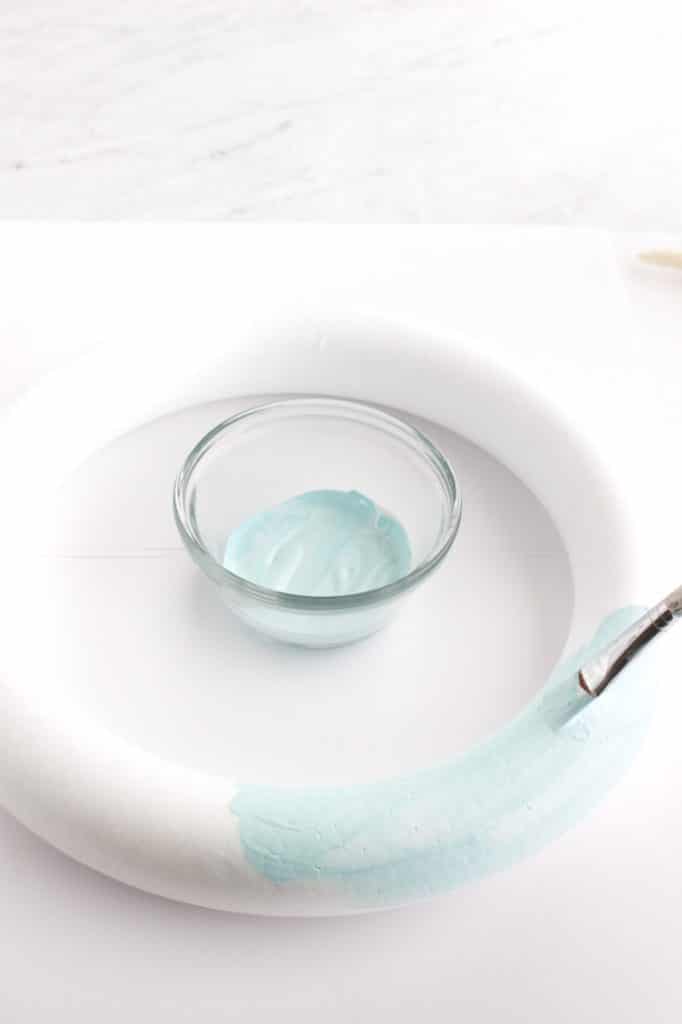 Step 1 – Paint Your Styrofoam Wreath
I painted my white wreath form the same color as the bunny tails. So, just in case there are a few empty spaces, the white color won't stand out.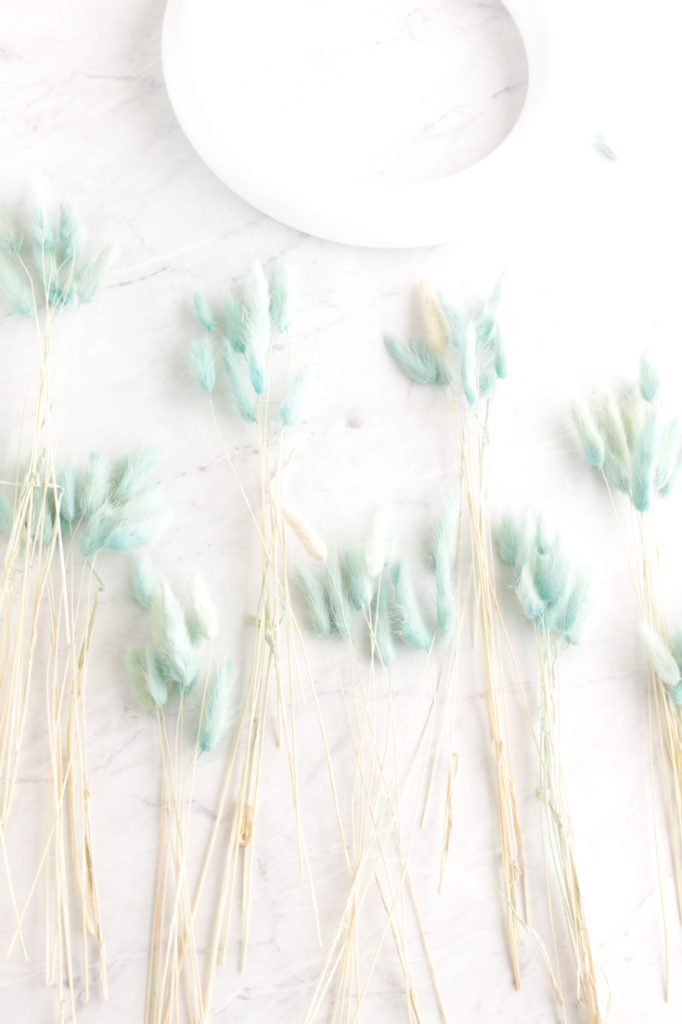 Step 2 – Make Bundles of Bunny Tails
Divide your Bunny Tails into bouquets consisting of at least ten bunny tails.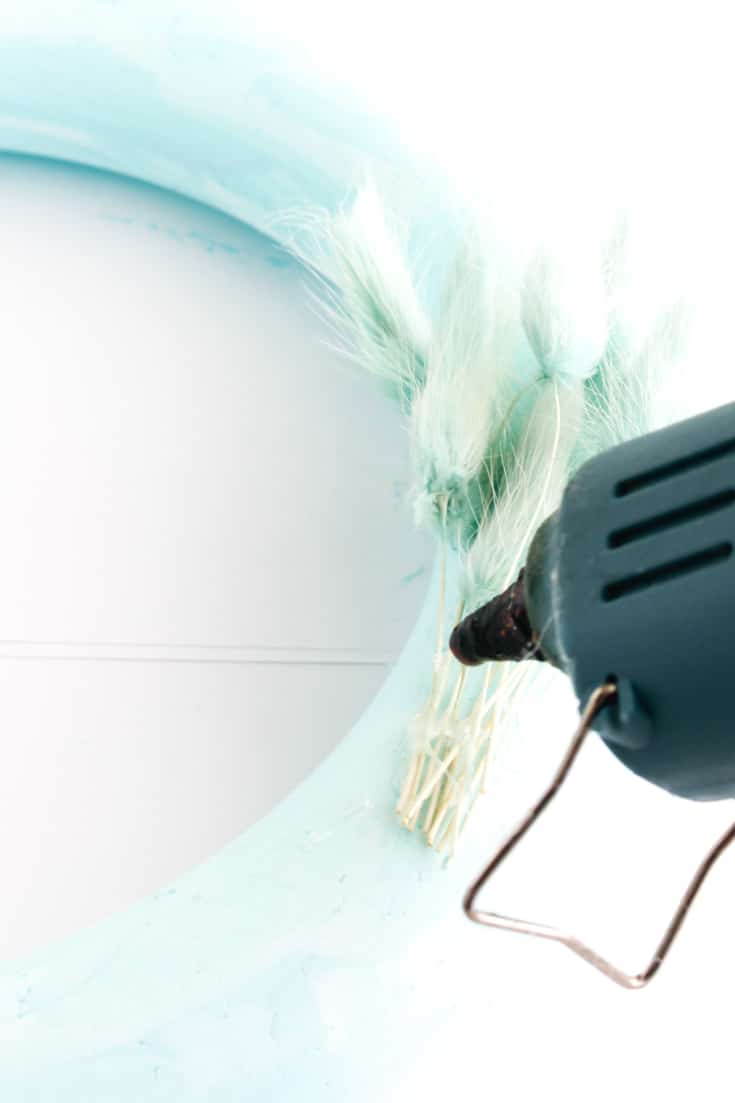 Step 3 – Arrange Bunny Tails on the Wreath
Now take your first bunch of Bunny Tails and place them on your wreath. Hot glue the bunch on the wreath, then once it is in place, trim off stems to fit on the wreath.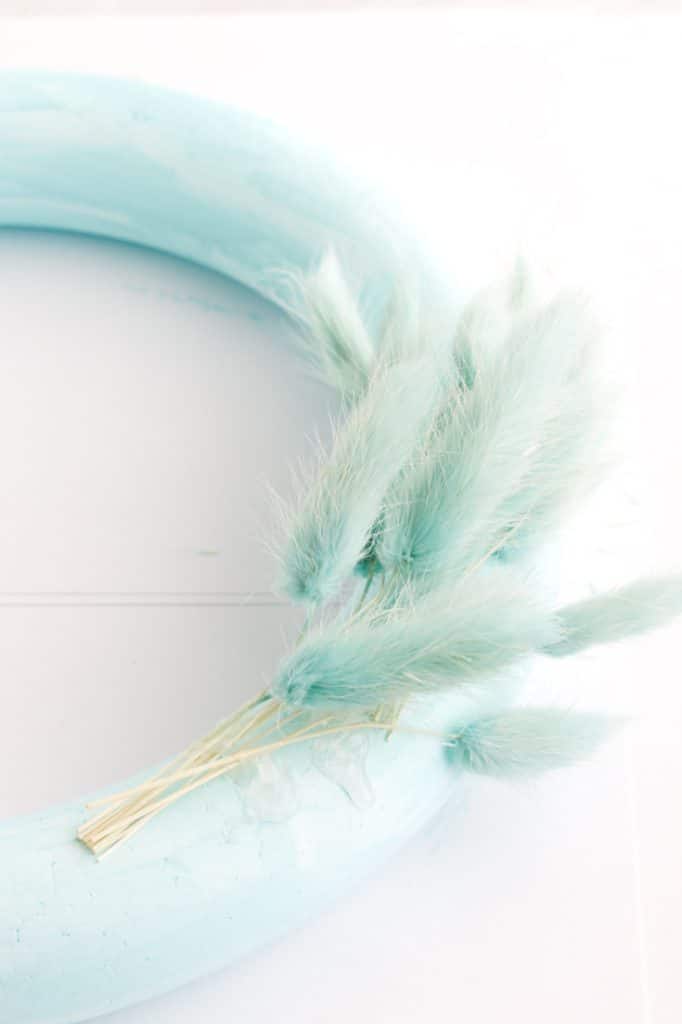 Step 4 – Repeat step 4
Take your next bunch and place it just below the first bouquet. Make sure the bunny tails face the same direction as the first batch. Continue adding the bunches until you finish covering your wreath.
Top with a favorite ribbon and hang from a door, wall, mantel, or bookcase.
---
This adorable and easy bunny tail wreath is the perfect accent for any wall in your home. The only time-consuming part is waiting for the bunny tails to arrive once you order them online.
Let's create a community of crafters and challenge each other to make this wreath. Send in photos so I can share them over here.
Happy Crafting, my sweet friend!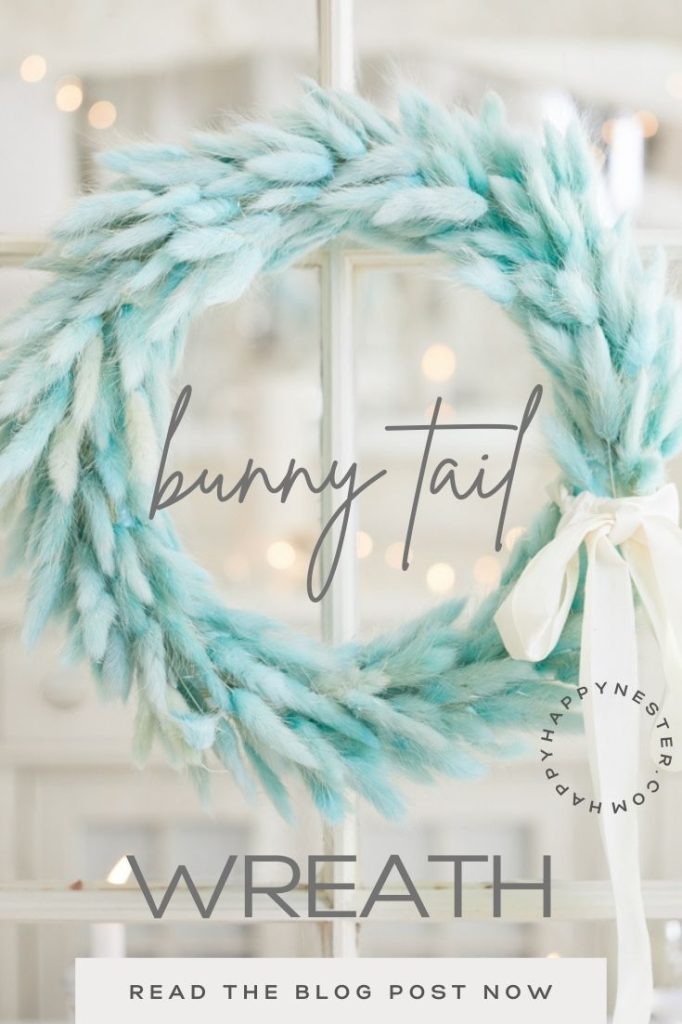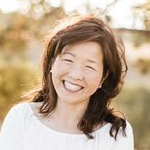 Latest posts by Janine Waite
(see all)