Hey there! I have some Cute Easter Wreath Ideas that will make you smile!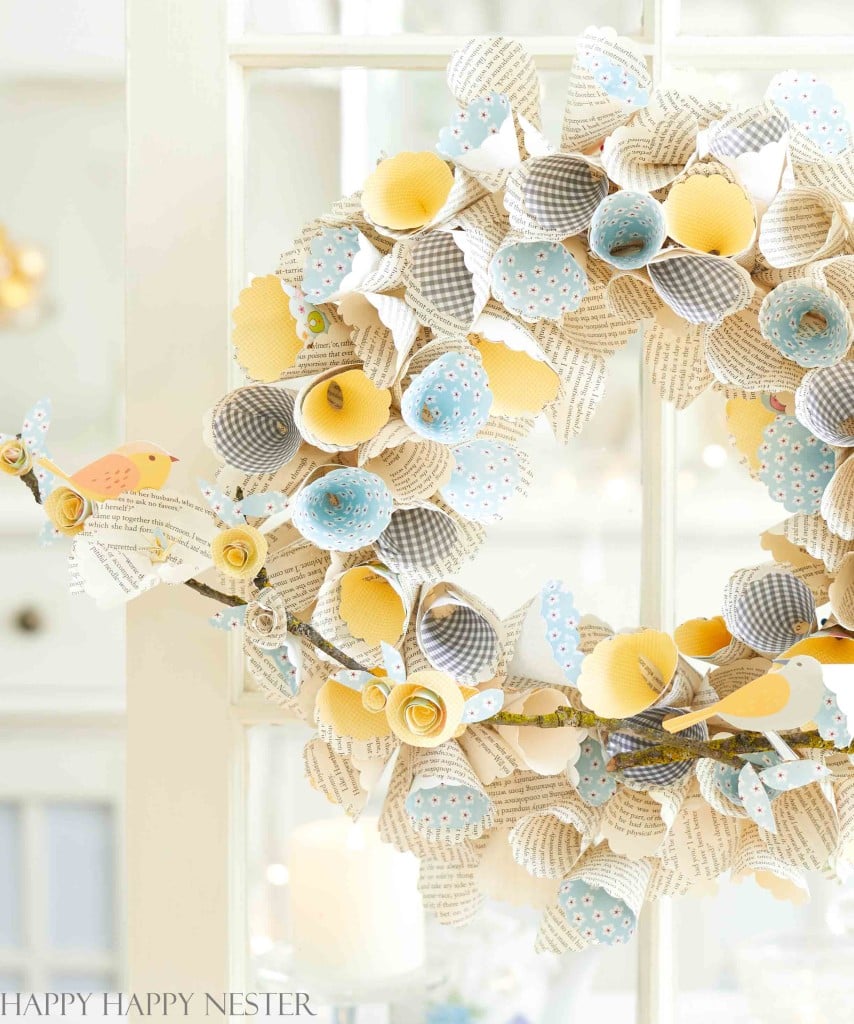 Easter is just around the corner, and I'm sure you're looking for adorable ways to decorate your home.
Are you ready to get your Easter craft on? I've got some adorable Easter wreath ideas you'll want to try ASAP.
These wreaths are the perfect way to add a festive touch to your front door or any room in your house.
Plus, they're super easy to make, so even if you're not the craftiest person in the world, you can still pull these off.
You've got to check out these super adorable Easter wreath ideas I came across! They are so cute and perfect for decorating your home this holiday season.
I mean, who doesn't love a festive wreath? Plus, they're so easy to make and customize to your liking.
Happy Easter decorating! Trust me. You won't regret taking a look at these wreaths.
Saturday Chitchat with Janine – Volume 112
So, let me tell you why I'm into cute Easter wreath ideas.
First off, I love the springtime vibe they bring to my home. The pastel colors, cute little bunnies, and pretty flowers scream Easter to me!
Plus, there's something about creating a DIY Easter wreath that feels so satisfying. I love getting crafty and putting together something cute and festive.
It's also a fun activity to do with friends or family.
And let's be honest, who doesn't love a good Easter decoration? It adds a bit of cheer to my day and makes me happy inside.
So, bring on the cute Easter wreath ideas – I'm here for it!
Personal Note from Janine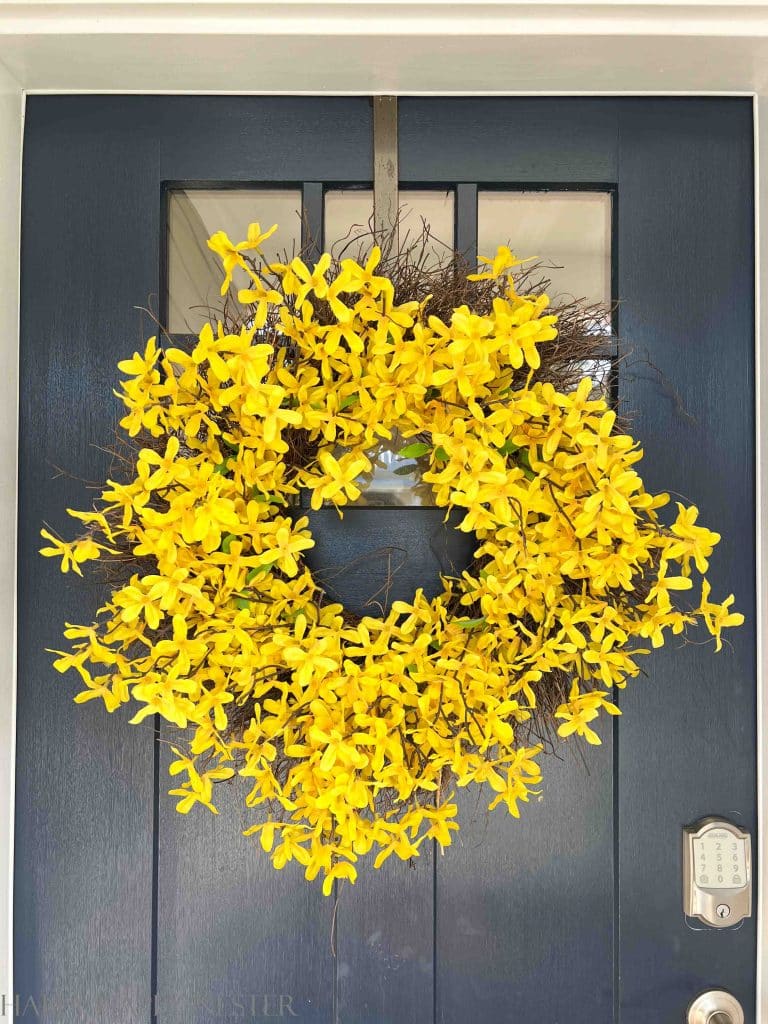 Relax and grab your favorite drink. And let's inspire each other.
Hey there! I'm currently in Florida, taking a mini vacation to visit my husband's family. We decided to venture out on our own to St. Augustine for a few days.
Let me tell you, this town is bursting with history, and the buildings are adorable. I couldn't help but notice how vibrant and lively the colors are, and almost every house has a seasonal wreath on its front door.
Apparently, it's a southern tradition to have a wreath for every season. How cool is that?
Anyways, we're headed back this weekend, and I'm already feeling bummed that our spring break is ending.
I hope you all have an awesome weekend.
Let's hang out today and inspire each other!
Cheers,

PS: The photos of the yellow wreath are from the rental house we stayed at in St Augustine, Florida!
This Week's Inspiration – Cute Easter Wreath Ideas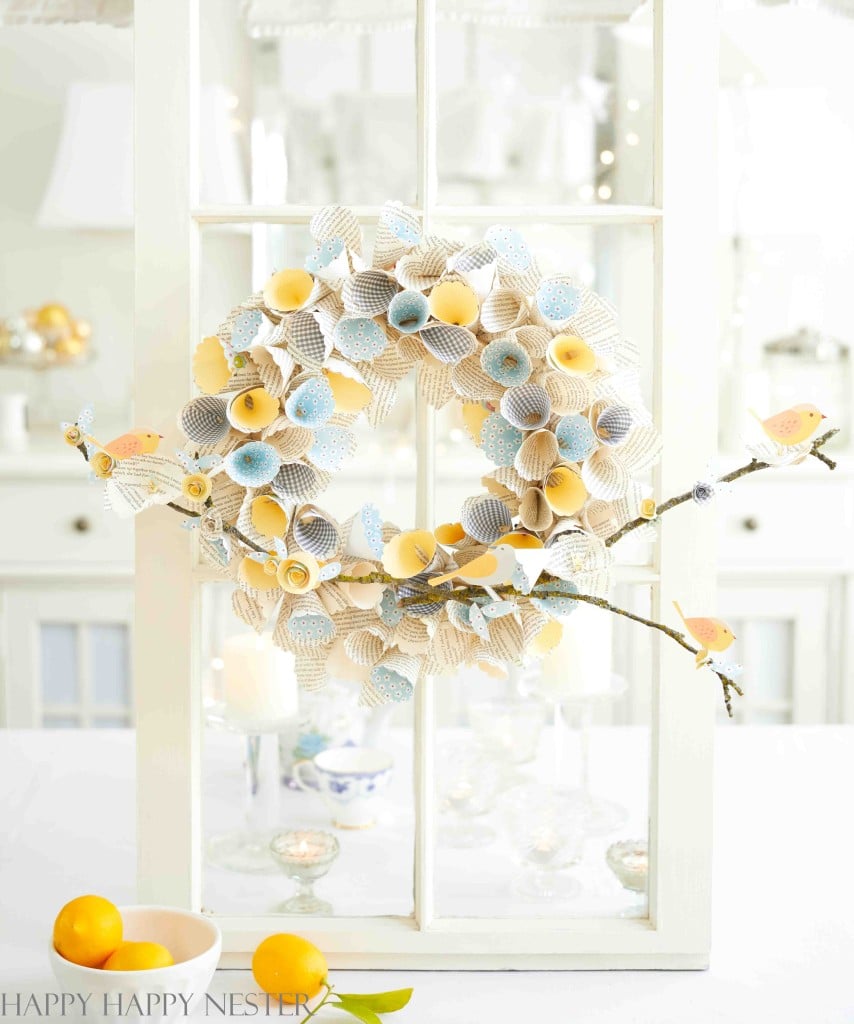 This Book Page Wreath uses pages shaped like cones. Crafters call this wreath a Dahalia book page wreath.
So for this project, you'll need only a few supplies, book pages, glue, and a wreath form. This wreath is stunning and inexpensive to create!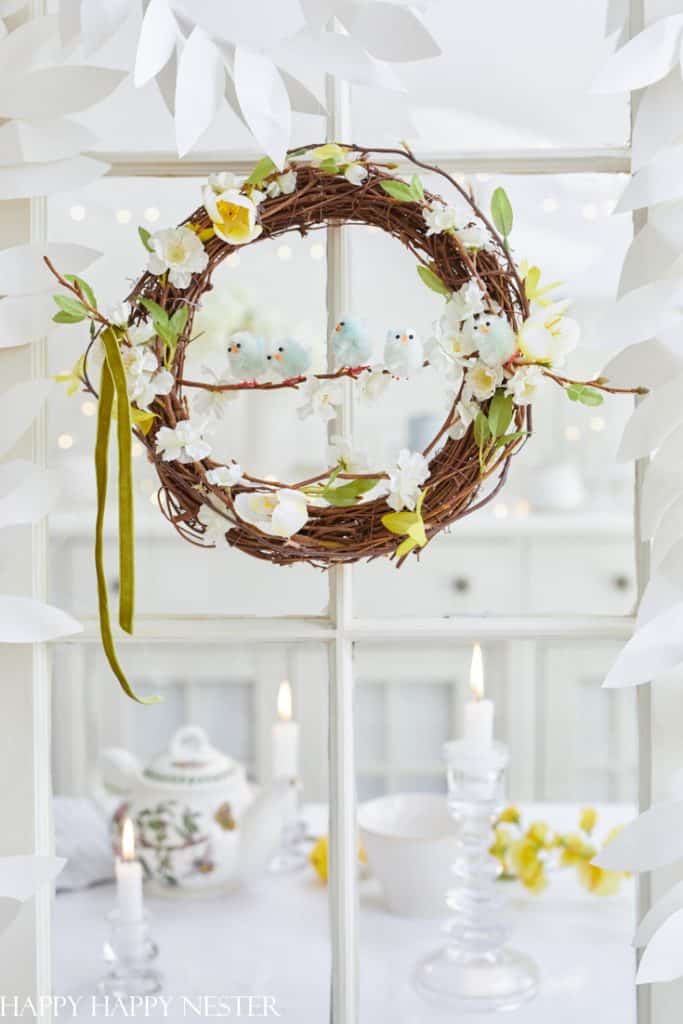 If you're looking for an Easy Easter Wreath DIY, you'll love this cute project. It would be best to have a grapevine wreath, a few faux apple branches, and chenille chicks.
You can make this Easter craft project in 15 minutes or under, and your kids will also love making it.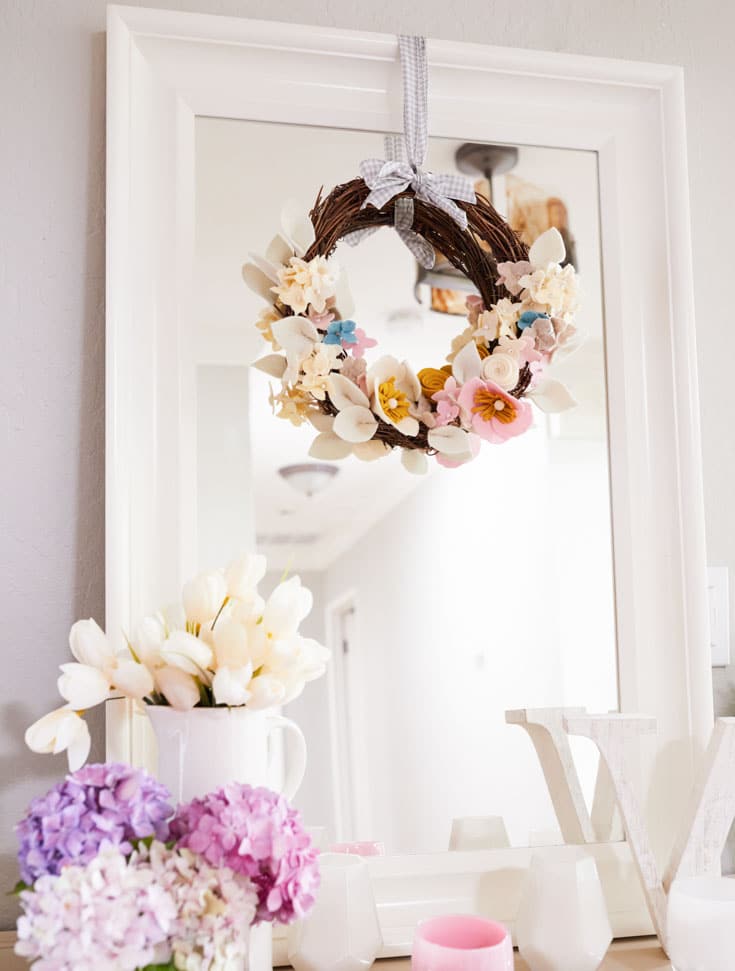 Diy Felt Flower Wreath is today's fun craft project. If you like making felt flowers, then you'll love this project.
I wanted to make a colorful and dainty wreath out of felt, and this is what I created.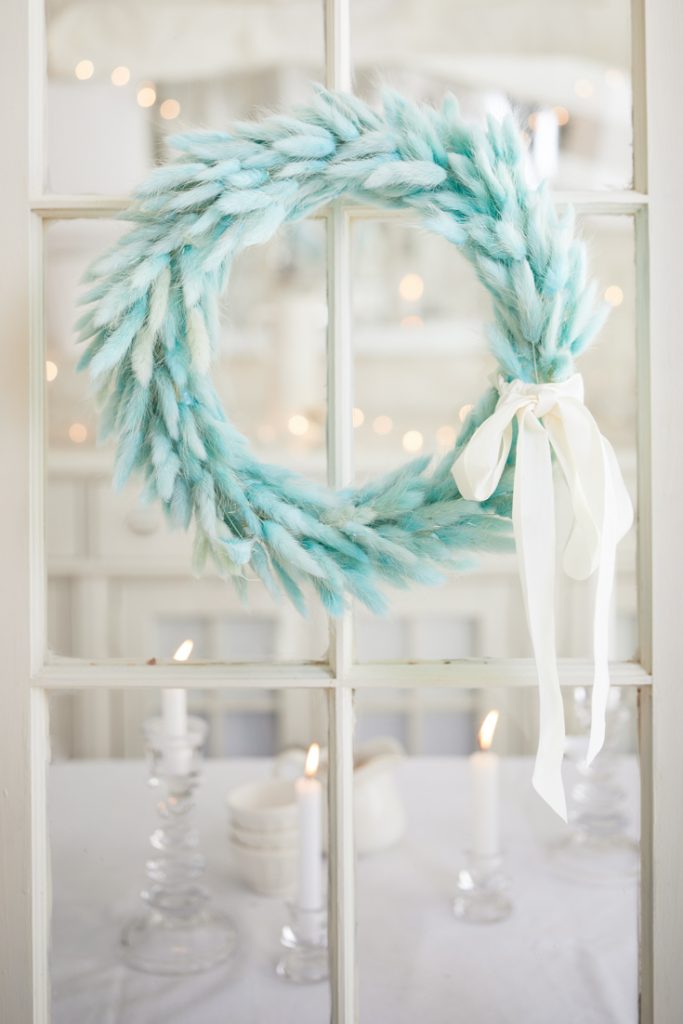 This easy and adorable fuzzy blue Bunny Tail Wreath is fabulous. Create small bouquets of the dried grass and then attach them to a wreath.
Bunny Tails are grass comes in many colors. So choose what style you prefer and personalize your wreath.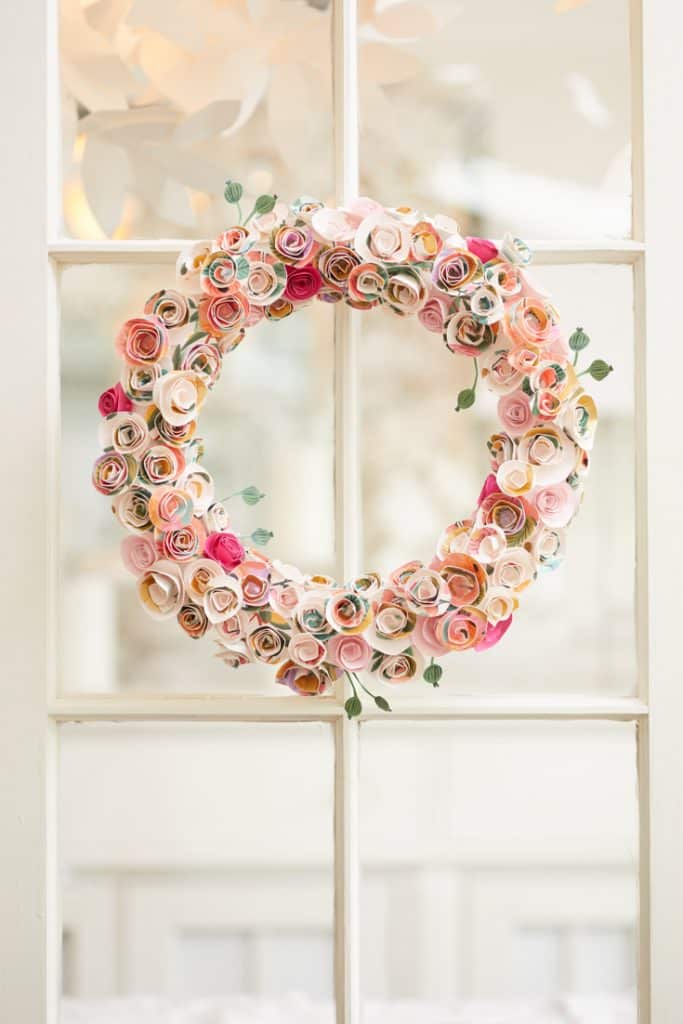 How to Make a Paper Rosette Wreath
Learn how to make a gorgeous Paper Rosette Wreath with floral paper plates. I show how to make these paper flowers in this simple tutorial.
This wreath is a relatively inexpensive wreath to create, and it just requires a little bit of time. But, the time commitment is well worth the effort since this handmade paper wreath is stunning.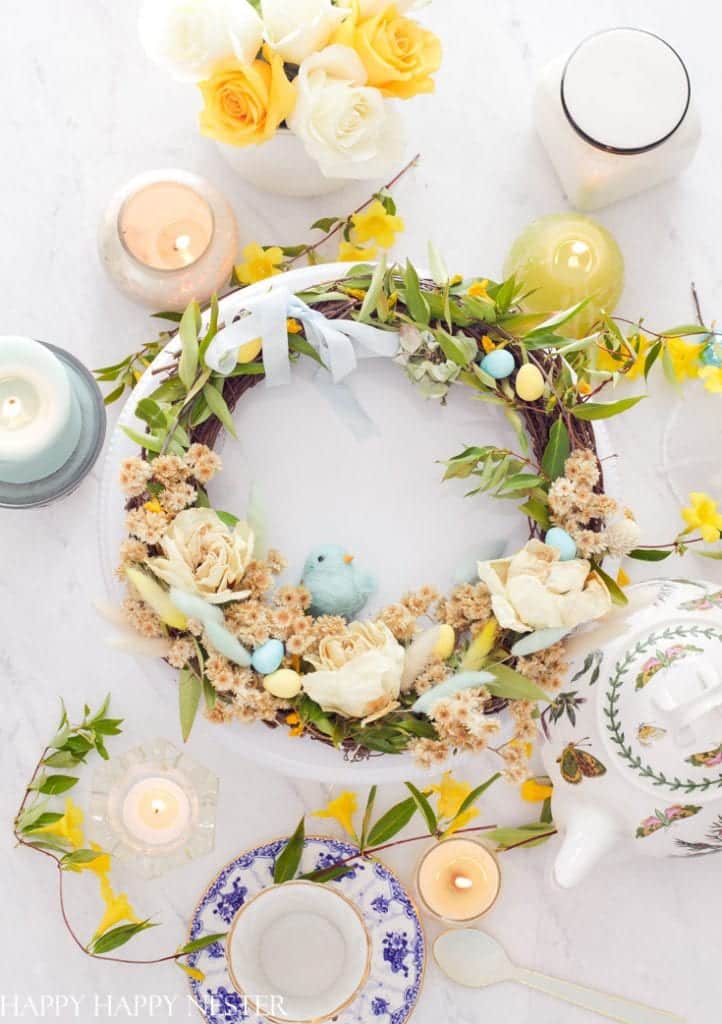 How to Dry Flowers and Make a Wreath
How to Dry Flowers is a simple project.
No need to use silica gel since roses dry quickly. I recently preserved a bouquet of store-bought roses, and a week later, I made this beautiful wreath.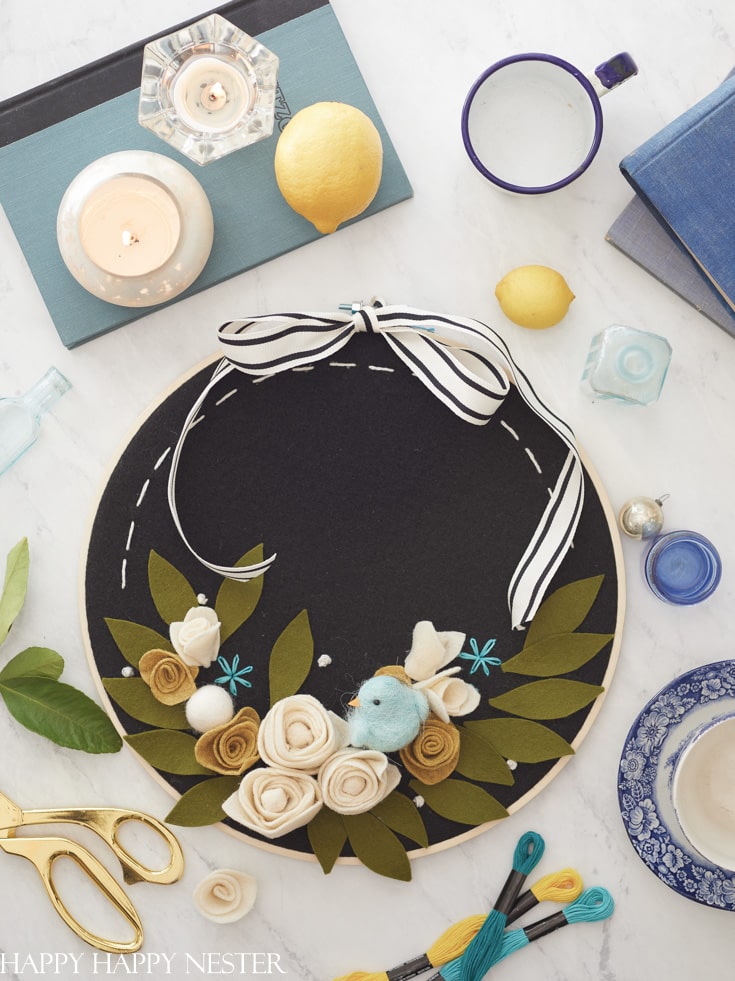 Here is a Felt Flower Wreath DIY that I placed on an embroidery hoop. I love the combination of the wooden hoop, flowers, and stitches.
I loved embroidering as a kid, and when I made this wreath, the few stitches brought back fond memories.
Boutique of the Week – Wicker Easter Baskets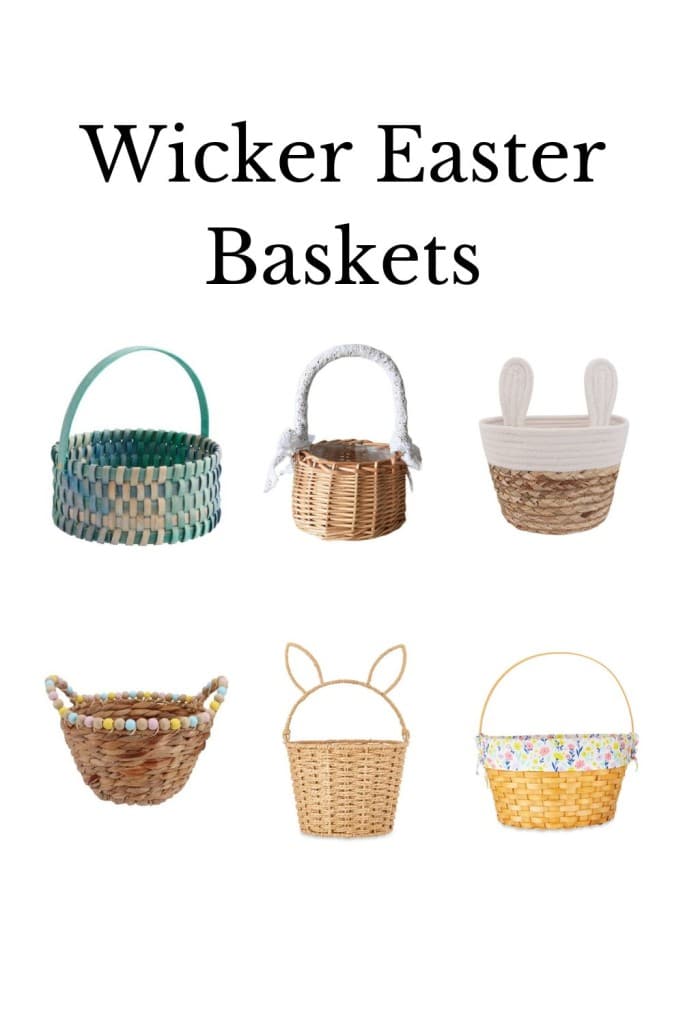 Hey there! With Easter just around the corner, I bet you're hunting for fabulous Easter baskets.
Have you seen those cute Wicker Easter Baskets? They're perfect for collecting eggs during the Easter egg hunt.
My Favorite Things – Cute Easter Wreath Ideas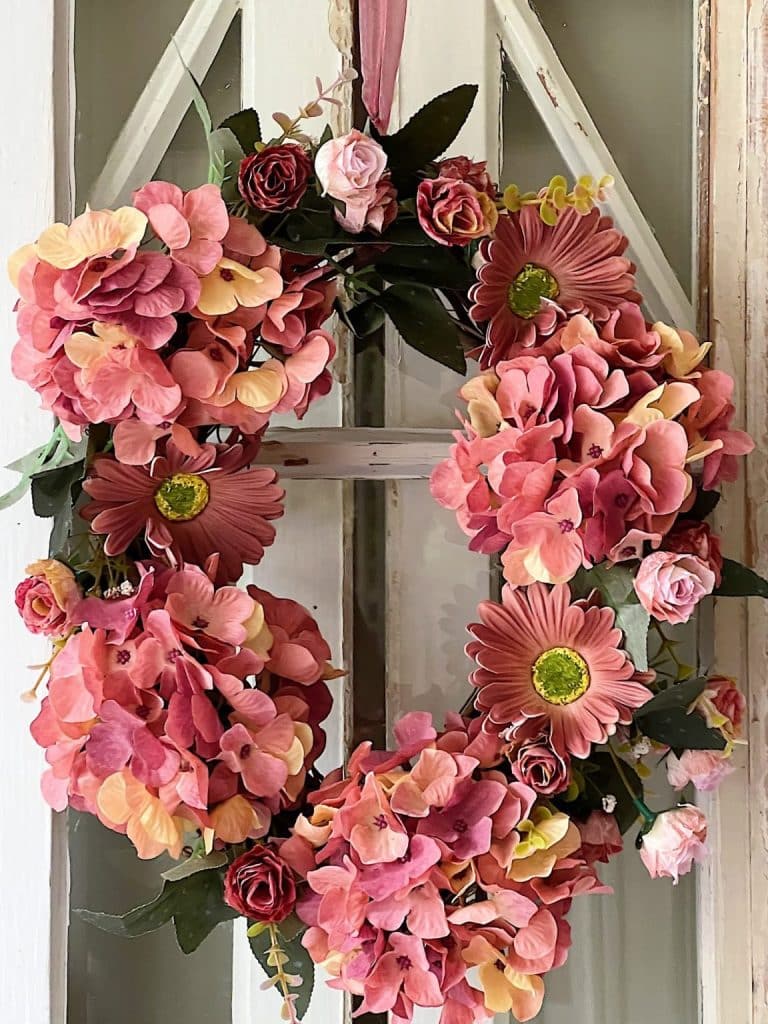 Making a spring wreath with a grapevine base and faux flowers is a fun and easy DIY project. Plus you can make this in fifteen minutes with Leslie.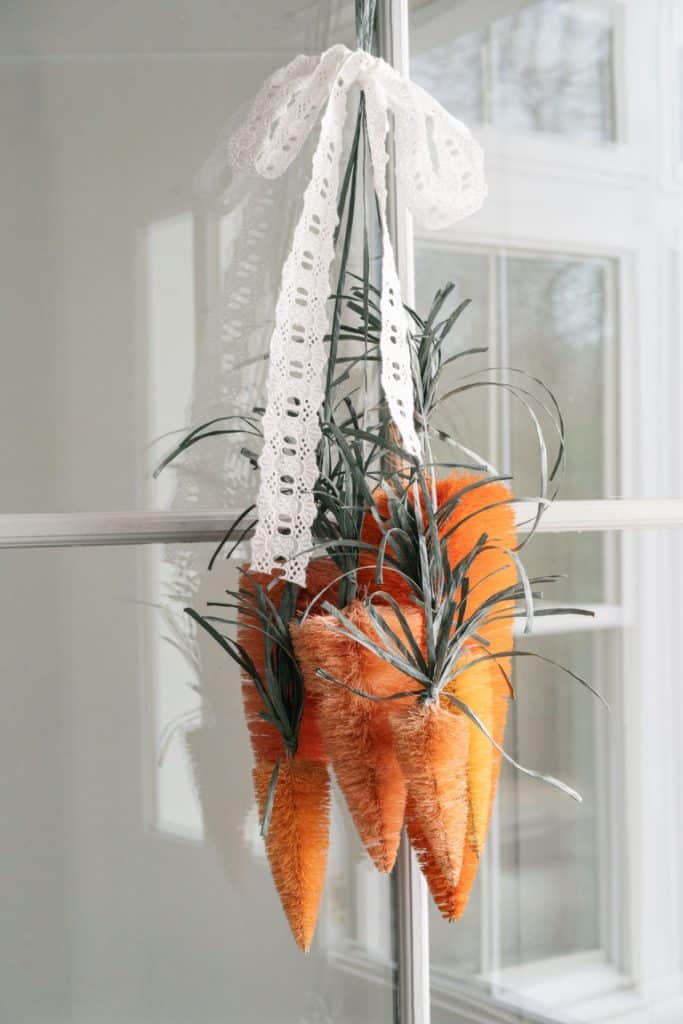 Whimsical and sweet, this Easter Carrot Wreath is made from Christmas bottlebrush trees. Create this DIY with Jackie!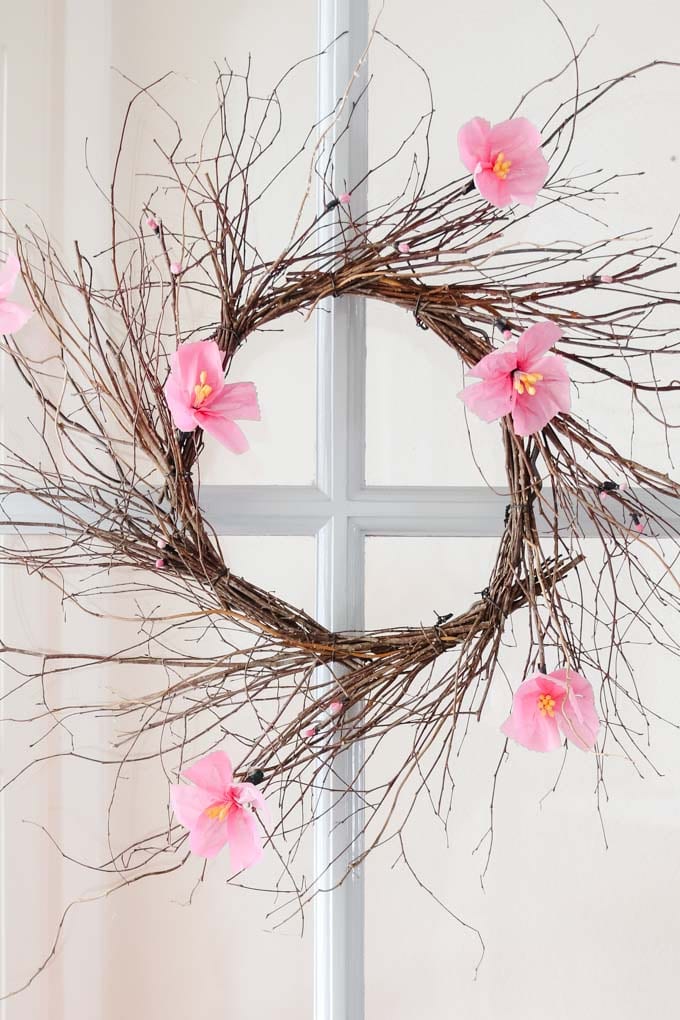 Make this DIY Spring Wreath with Ashley for your front door! It is made with pink tissue paper flowers, this is a simple wreath for spring.
Layer pretty orange gingham and a pretty floral wreath with a moss bunny and plaid carrots for a wreath that will welcome your guests this Spring with Jen!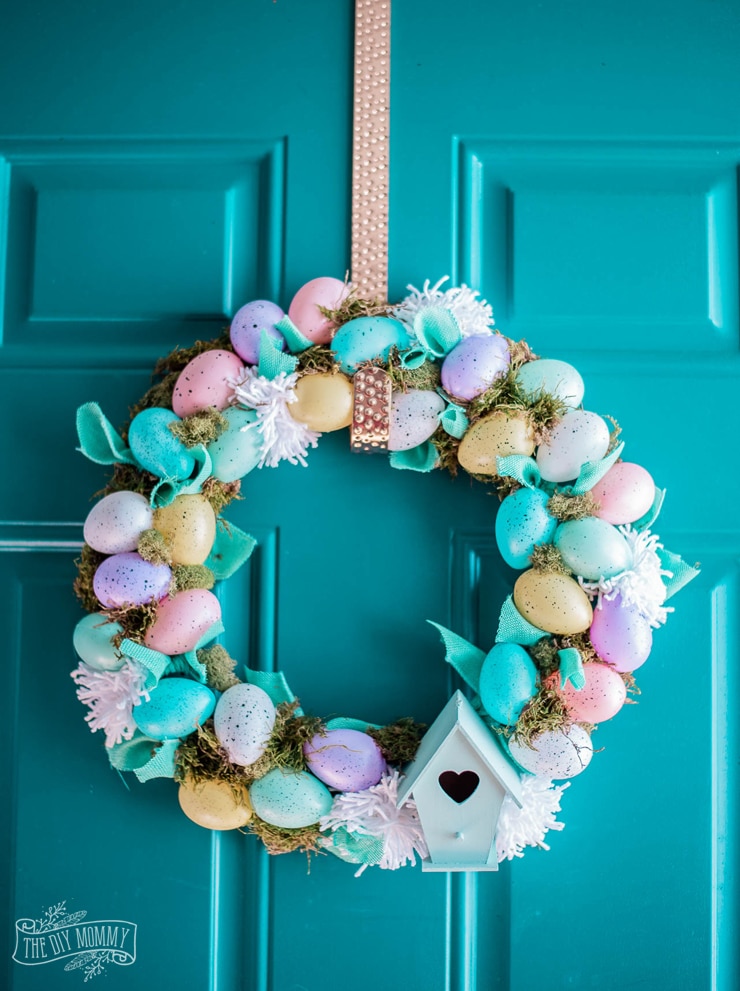 Make a Dollar Store Easter Egg Wreath
Come learn how to make a sweet Spring and Easter wreath with Christina featuring speckled eggs, ribbon, pom-poms, moss and a bird house… all from the dollar store!
What's Trending On The Blog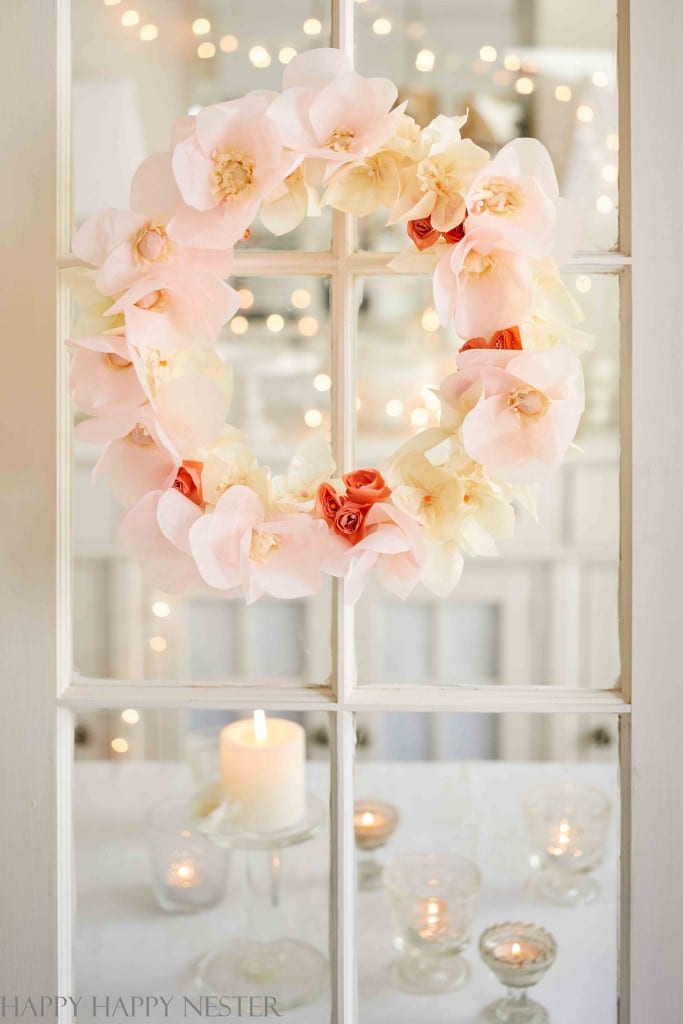 This paper wreath DIY combines paper flowers on a foam wreath. The flowers on this tissue paper wreath are a blend of paper roses and anemone flowers.
Make it with light colors for a spring wreath, or choose different shades of paper for the holiday season. Place this gorgeous wreath on your wall or a bookshelf.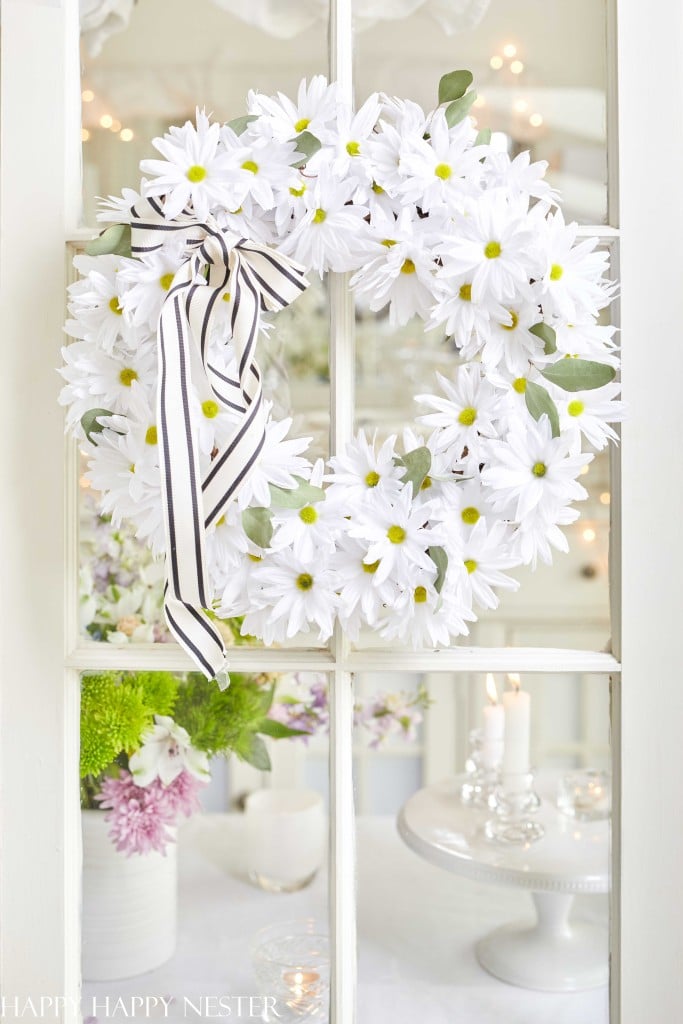 This White Daisy Wreath DIY is an easy project. And it's a perfect spring or summer wreath for inside your home and on your front door.
Even if you're not a crafty person, you'll have no problem making this simple wreath.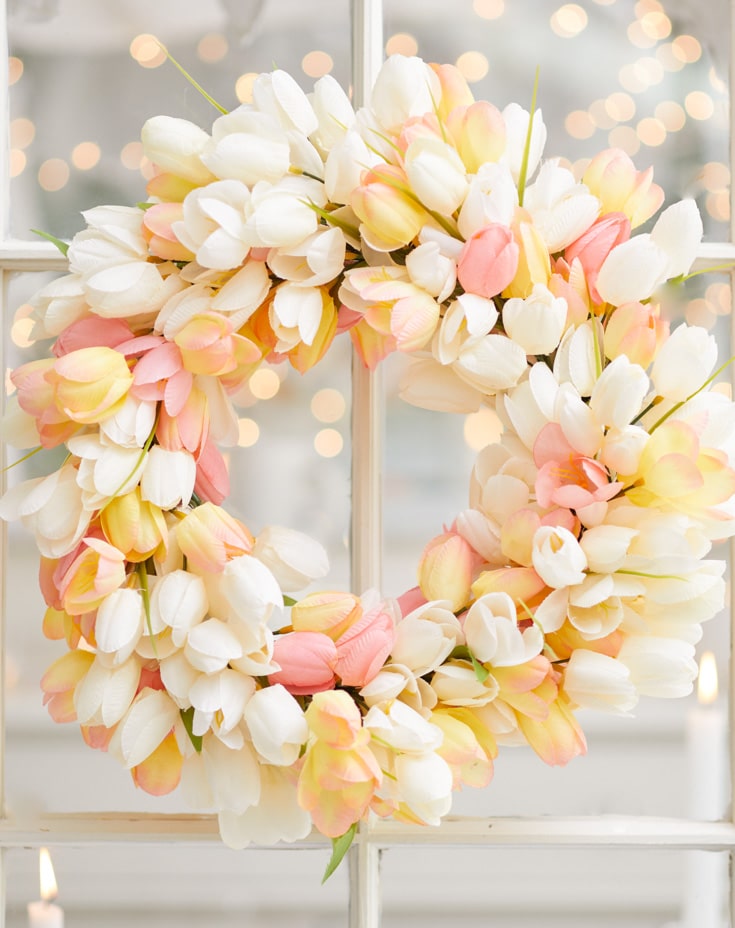 This Easy Spring Tulip Wreath is a 30-minute craft project. Choose whatever color faux tulips you like and attach them to a foam wreath form.
I'll show you how to make this spring wreath with step-by-step instructions.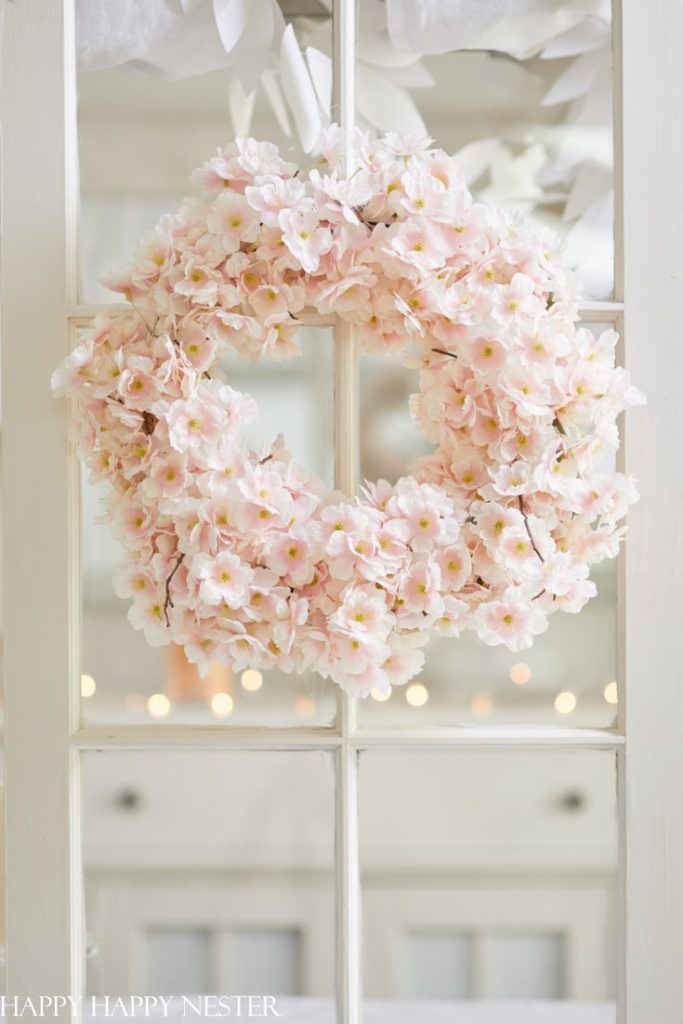 Make this DIY Spring Wreath for a front door, mantel, bookshelf, or walls.
It's an easy floral wreath that you can make in under 60 minutes.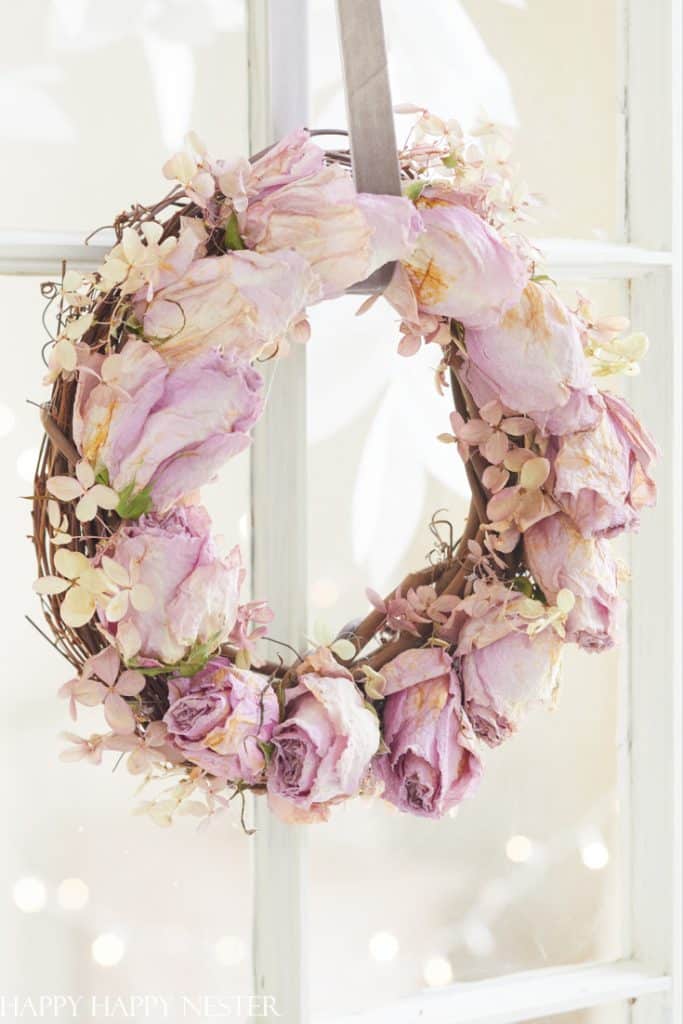 This Easy Pink Rose Wreath is natural, dainty, and pretty. It only takes a few minutes to create, and it's pretty inexpensive.
The results are a homemade romantic rose wreath that looks gorgeous on a windowpane, wall, door, or mantel.
This Week's Tip – How to Get Blue Eggs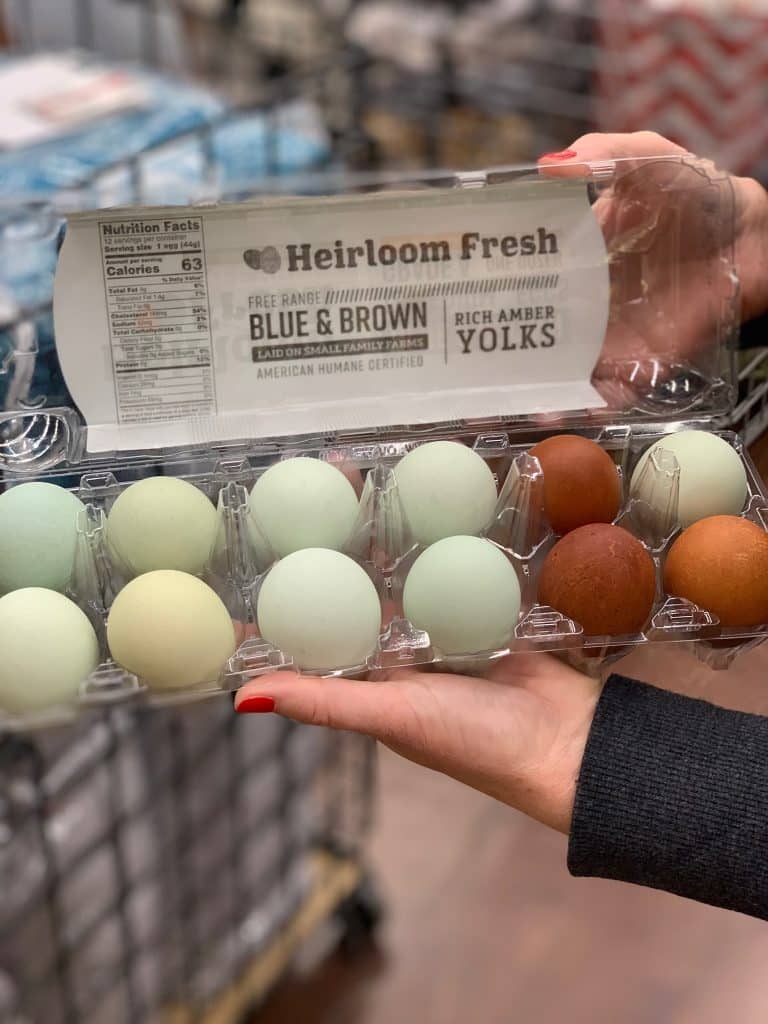 Blue Eggs You Can Buy!
This tip isn't about wreaths but about Easter decor, specifically eggs.
If you're too tired to dye an egg blue for Easter, just go to the Grocery Outlet store.
They have these really awesome blue eggs that my friend Francie always talks about. It's pretty sweet because they're already naturally blue, so you only have to boil them on the stove.
Maybe this year, you should save yourself some hassle and grab some blue, brown, and white eggs from there instead.
Latest Obsession – Cute Faux Egg Wreath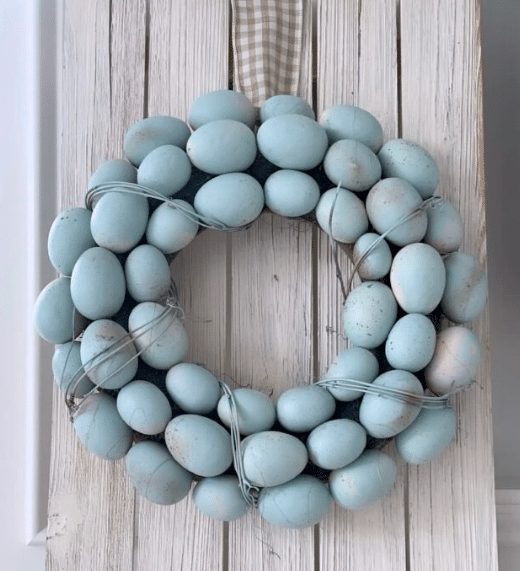 I'm all about colored eggs during the Easter season!
Have you seen what Laurie from Passionate Penny Pincher did? She took this cheap, colorful egg wreath and sprayed it with this really cute blue chalk paint.
The end product is this totally stunning, soft blue egg wreath that she uses to hold a candle for Easter.
It's crazy how sometimes the simplest crafts can turn into the most beautiful home decor pieces!
---
Hey there! Happy April 1st!
It's the day of pranks and mischief, so I hope you're ready to have some fun.
Remember, it's all good fun! So, what do you have planned for today? I'm curious to know!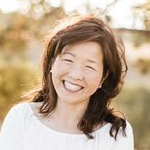 Latest posts by Janine Waite
(see all)