Need some new Easter Basket Filler Ideas? Hop on down to see 40+ options to make buying, filling, and decorating a container this much more accessible.
Here you will find entertaining accessories to fill your child's basket with, including some of the greatest games, cutest toys, and sweetest candies.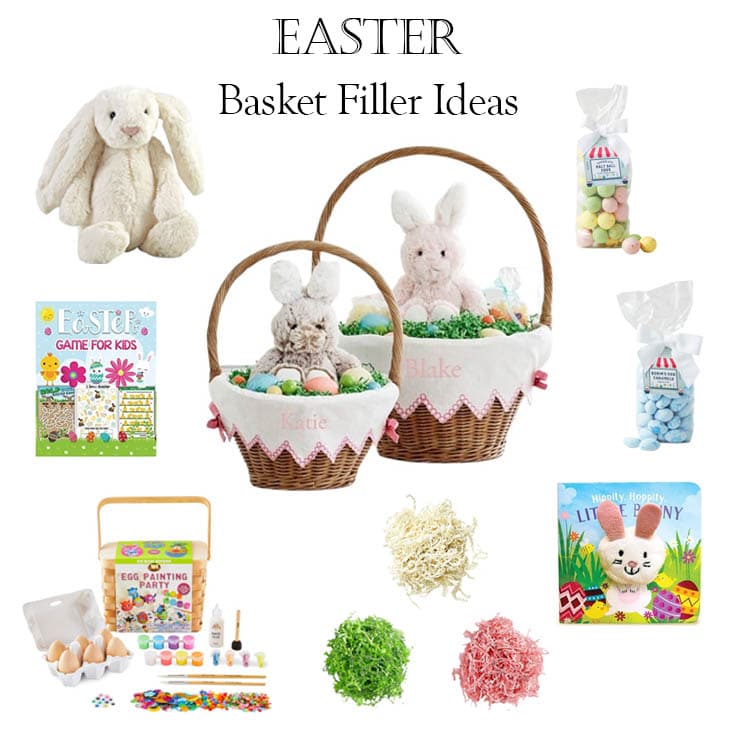 Let's prepare ahead by looking at these basket filler ideas to wow your kids on Easter Sunday. There's no better feeling than waking up to a fun egg hunt and then ending the game with the perfect basket.
Even though my kids are now adults and no longer participate in egg hunts and the joys of receiving a basket, designing a basket is a great decoration idea for your home.
So, for all of those decor fans out there who have older kids, take this time to find inspiration to accessorize a container or two for your mantle, coffee table, or front porch.
In the meantime, to all the people with younger kids, let's get down to business. Here, you will find multiple sections full of filler ideas to decorate an Easter basket.
These first sections are for the kids and, towards the end, are simple, stylish filler ideas that are more for decor. There are lots to choose from so let's get started, shall we?
First Section:
Baskets for Kids
Candies
Games
Eggs
Toys
Second Section:
Stylish Baskets
Paper Grass
Eggs
Browse on to see Easter Basket Filler Ideas!
Easter Basket Filler Ideas
*This post contains affiliate links
First Section
BASKETS FOR KIDS
I thought it was best to start looking at baskets before diving into filler ideas. Here you have super fun containers with bright colors, fun characters, and beautiful patterns!
These reminded me of when my kids were little, and it makes my heart beam with the joy of good memories. Let's hope you find a basket that does the same to you.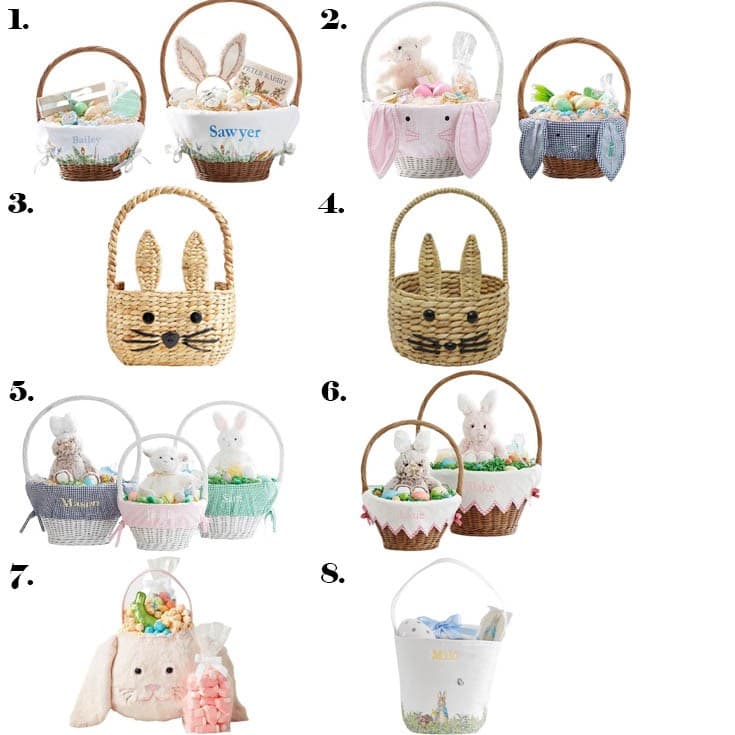 Sources: 1 l 2 l 3 l 4 l 5 l 6 l 7 l 8
CANDIES
We all know I have quite the sweet tooth. I have no shame, and neither should you. To honor my love for all sweets, here are the best candies for Easter.
Another option for using these treats is filling glass containers and placing them on your kitchen counter. That's what I always end up doing to create a spring look in my home.
Either way, these candies will cure your sweet cravings and make a great filler idea!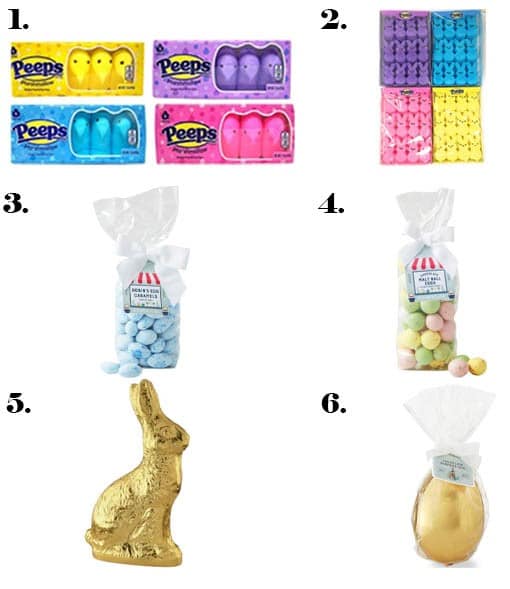 Sources: 1 l 2 l 3 l 4 l 5 l 6
GAMES
To be honest, my kids weren't all that into games when it came to filling an Easter basket, but nowadays, I hear it's the next best thing to have!
So, here are some entertaining games that won't fry the brain, such as puzzles, art and crafts, a few Easter books, and more.
There is just about something for everyone out of these Easter basket filler ideas!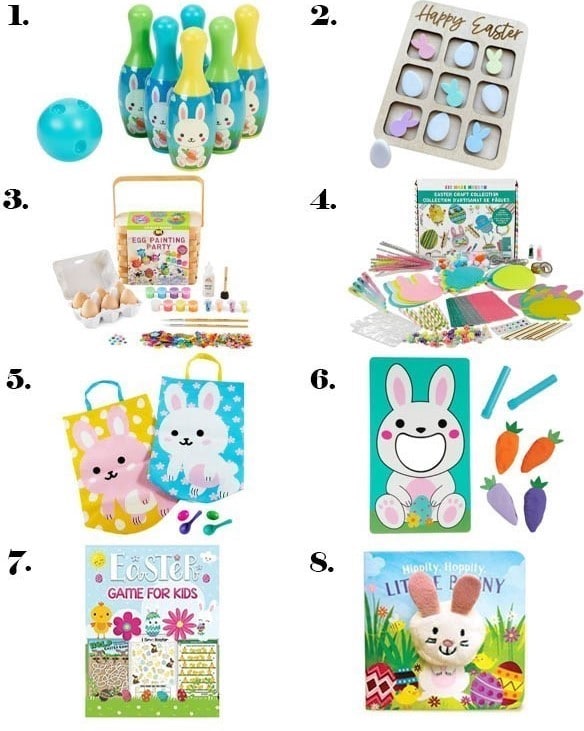 Sources: 1 l 2 l 3 l 4 l 5 l 6 l 7 l 8
EGGS
Since this blog post is about Easter basket filler ideas, you already know I have to include eggs. And since this section is for kids, there are tons of bright, fun, and colorful eggs to choose from.
Use these for the Easter egg hunt, put them in the basket, or place them around your home as decor.
The possibilities are endless.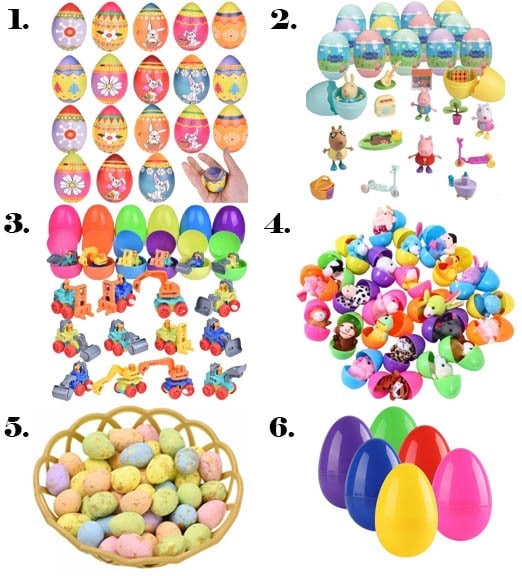 Sources: 1 l 2 l 3 l 4 l 5 l 6
TOYS
We either have or have had a unique stuffed animal from our childhood that meant so much to us. I know I still do.
To create new memories with your kids, give them one of these adorable stuffed toys in hopes of that being their special childhood toy.
These are just some of my favorites from over the years that are perfect for Easter Time.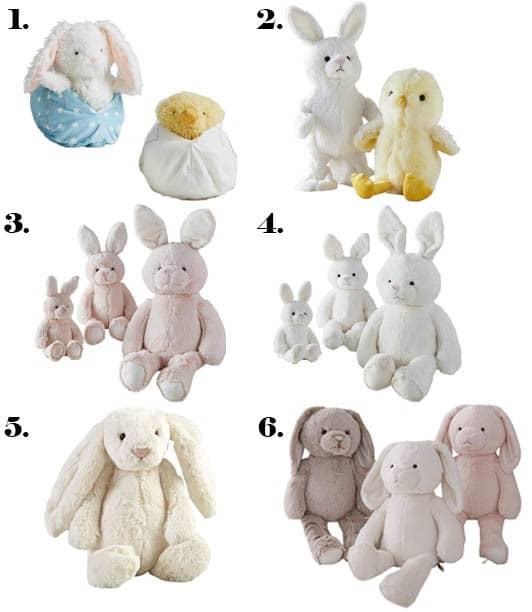 Sources: 1 l 2 l 3 l 4 l 5 l 6
Second Section
This is the second blog post section about Easter basket filler ideas. I decided to add this because I wanted the decor lovers (like me) who have older kids (like me) to have still something to decorate with.
STYLISH BASKETS
Here is the baskets section for people who have a chic, farmhouse look in their home. These containers are simple, stylish, and stunning enough for decoration.
My favorite spots to place one of these are mantels, tables, and even the front porch. Check these gorgeous baskets out to start decorating today!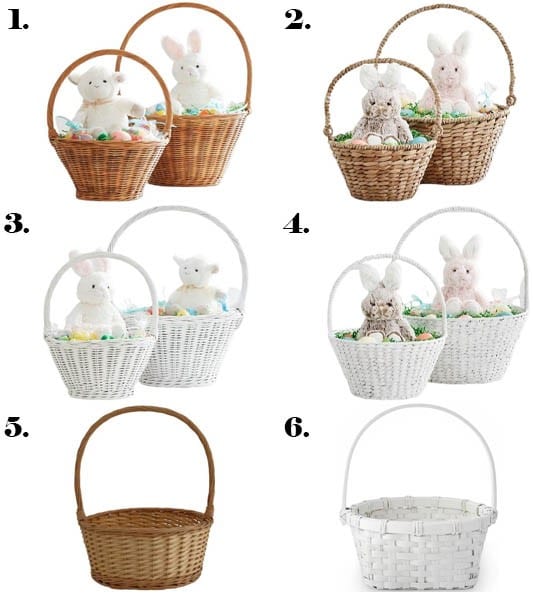 Sources: 1 l 2 l 3 l 4 l 5 l 6
PAPER GRASS
Believe it or not, I am such a big fan of paper grass when it comes to decorating for Easter. Let's say I buy a lot of it and place it everywhere.
Paper grass is an easy way to spice up your decor, whether it's in a tiered tray, glass container, or basket.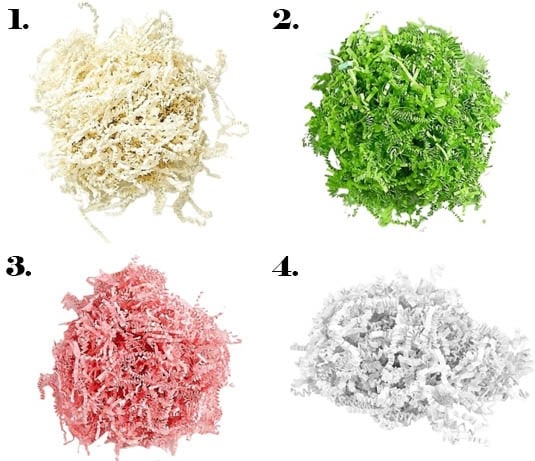 EGGS
You can never go wrong with eggs, so there are tons of different types just for you!
These are more simple to fit anyone's style in their home, so whether you have a colorful look going, I got you. And let's say you have more of a neutral tone. I, I got you too.
Check out these eggs and other Easter basket filler ideas to have a great Sunday!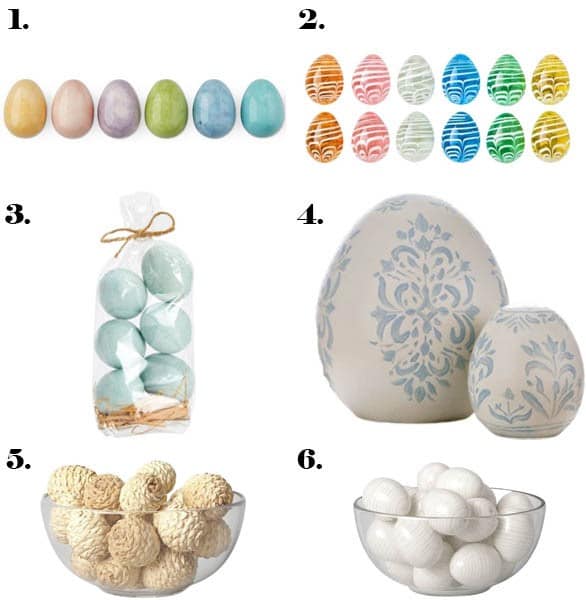 Sources: 1 l 2 l 3 l 4 l 5 l 6
Wow, now that is a lot of Easter decor ideas. But like I've said before, more is always better. The more options you have, the more inspiration you have to decorate your home.
Whether you have older, younger, or no kids at all, I hope you found something worth taking a second glance at because I sure did and can't wait to incorporate the decorations throughout my home.
WANT MORE POSTS LIKE THIS? HERE ARE MORE EASTER DECOR IDEAS FOR YOUR HOME
---
Happy Wednesday,
Cheers to a new month! The closer we get to spring, the happier I am. I cannot wait to be done decorating my home, and I'm even more excited to show you.
To be a part of my decor journey, make sure to follow me on Instagram to see sneak peeks of my life in stories and what I've been up to on the main feed.
Have a wonderful day, friends,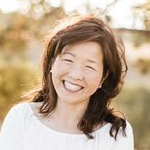 Latest posts by Janine Waite
(see all)