Spring cherry blossoms inspire my latest Table Decorations with Candles and Flowers. This simple tablescape includes the lovely Yankee Candle Sakura Blossom Festival Collection and a bouquet of beautiful flowers. The combination of flowers and candles is perfect for welcoming spring into a home.
Flowers take over my home and blog in late winter and early spring. Celebrating the warm weather and spring flowers is my favorite time of year.
Beginning in February, our hills in San Francisco turn a beautiful green, and the wild mustard dots the hillsides. The beauty that surrounds me inspires home decor.
I'm all about creating flower bouquets for our home during this time of year. I feel that arranging beautiful flowers and displaying them is the equivalent of bringing nature indoors.
Flowers breathe life into a room and home. And I love flowers!
My love for flowers began with a childhood filled with flowers. My mom always had her rose garden, and my grandma had a cut flower garden at her home.
You can say that flowers were imprinted on my brain at an early age.
As a little girl, I have fond memories of drawing pictures of cherry blossoms. I used my pink crayon to color each cherry blossom on the tree branches meticulously. The other day, I found a few of my childhood drawings, and sure enough, there were multiple images of cherry blossom trees.
I was obsessed with cherry trees.
So when Yankee Candle approached me with their Sakura Blossom Festival Candle Collection, I jumped at the chance to collaborate with them.
I knew that my idea of creating a spring table with beautiful flowers and candles would be lovely.
Yankee Candle Partner
Yankee Candle sponsors this blog post. And I am happy to collaborate with Yankee Candle this spring. What this means is that I am receiving compensation for my efforts in creating this post. All our opinions are authentically my own, and all convenient shopping links add no additional cost to you.
---
Ok, let's take a look at how I created my latest spring table!
Table Decorations with Candles and Flowers
Forage Outdoors for Flowers
When the cherry blossoms begin blooming, I'm like a crazy flower lady who needs her flower fix.
I scan all the parks and open spaces for cherry trees. You see, once I find a blossoming tree, I most likely will snip a few branches. And today, I'm sharing the latest blooms I trimmed as well as a bouquet that my friend Kathy from The Flower Theory designed.
Don't be afraid to add flowers and greenery from your garden as well. Adding elements like wildflowers and branches creates so much charm to a bouquet and table!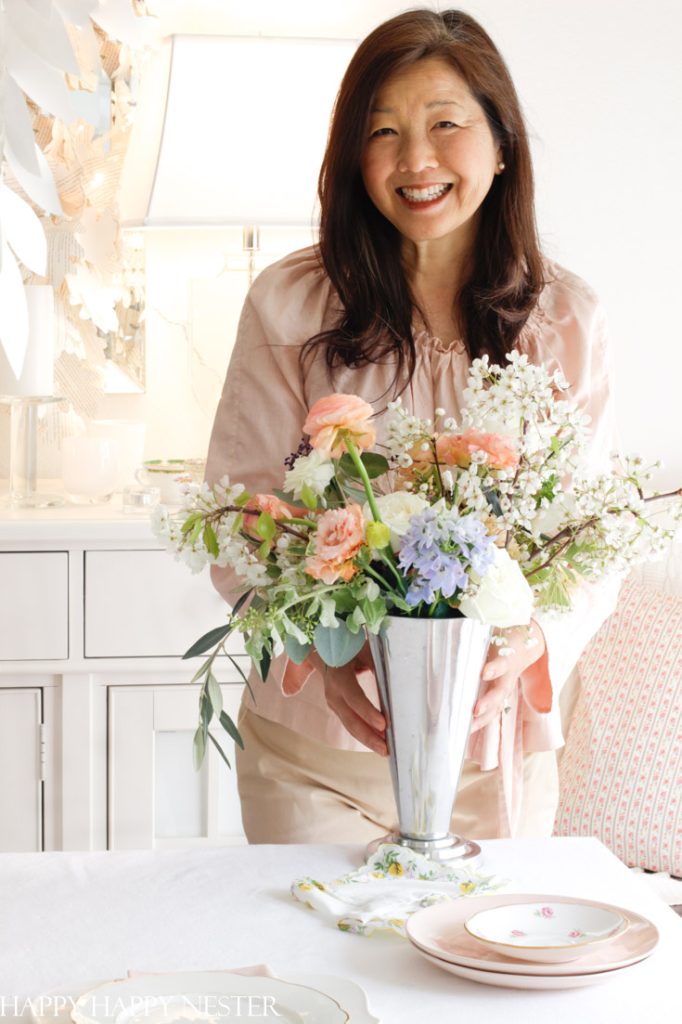 Styling with Flowers
Decorating a table with flowers can be tricky, but these tips will help you create a special space.
One of the first steps in styling with a bouquet is to place the main arrangement in the middle of the table as a centerpiece. Now, this floral bouquet can be arranged in a vase of your choice whether it's glass or metal.
Next, after you have styled your centerpiece, you then want to place additional flowers, like the blossoms I used, around the table in certain places you think look best.
Once you have added your bouquet and smaller flowers to the table, take a step back and observe if more or less is needed.
In my case, I created a simple table setting including a floral arrangement full of gorgeous blooms as my centerpiece, along with tiny bouquets placed on the table because that is the type of flower that reminds me of spring the most.
Yankee Candle Sakura Blossom Festival Fragrances
Now to the part, you have all been waiting to read.
Let's talk candles.
I've always been a fan of candles because of the style, fragrance, and overall cozy vibe they create in my home.
Yes, I've enjoyed almost every candle I've owned, especially this Signature Collection of four Yankee Candles.
Their candles consist of four redesigned large and small glass tumblers. These fabulous candles known as Sakura Blossom Festival, Mango Ice Cream, Sweet Plum Sake and, Majestic Mt. Fuji have beautiful hand-illustrated labels.
Mango Ice Cream
There's something so refreshing about the citrus fragrance of Mango Ice Cream wafting through the air when you first wake up. It almost feels like the fresh fragrance lifts your mood to create a positive outlook on the day ahead. And that's what we need most. We need something to lift us from the moment we open our eyes from slumber to when we go to sleep.
Sweet Plum Sake
When I feel work has taken over my mind, I feel exhausted, lost, and overwhelm with my to-do list. The best outcome to solve these feelings is to bring something sweet into your life. Nope, not by eating a cookie. Instead, light the Sweet Plum Sake candle infuse the candied fragrance into your home to finish the day's workload.
Majestic Mount Fuji
Spending time outdoors is a must for my family because hiking the green hills relaxes the body and refreshes the soul more than we know. The Majestic Mt. Fuji candle has a soft, beautiful fragrance that reminds me of what spring is all about. It's about exploring the outdoors and enjoying an adventure with my best friends.
Sakura Blossom Festival
Last but certainly not least, let's chat about my favorite candle of the bunch. The Sakura Blossom Festival beats all others. Why? Well, because the soft fragrance of Cherry Blossom's reminds me of my mom, who passed in 2019. Remembering our loved ones is so important, and there are many unique ways to do so, but mine is to light a candle to remember my late mother and her favorite flower, the delicate and gorgeous cherry blossom.
I can't say enough good things about this collection of candles. Seriously, each one of these fragrances does wonders in my home.
In the end, when it comes to decorating table decorations with flowers and candles, whatever you decide to create will look stunning in your home.
In honor of springtime and these Yankee Candle Sakura Blossom Festival Collection candles being my favorite spring fragrances, I will celebrate the new season by lighting them throughout my home to celebrate the new beginnings spring creates.
Happy Springtime!
Cheers,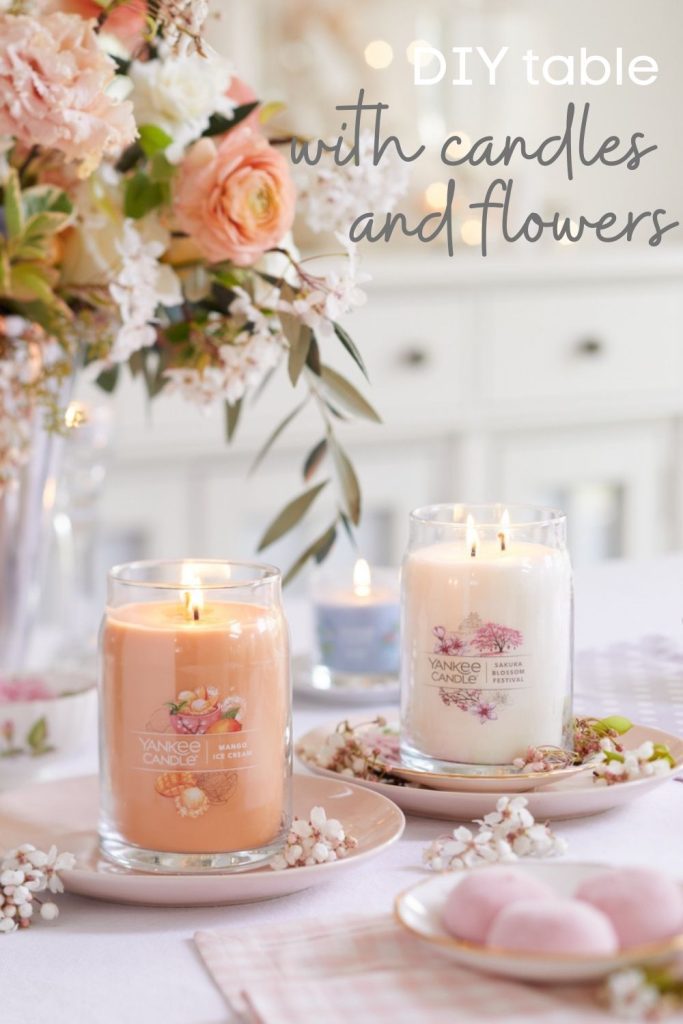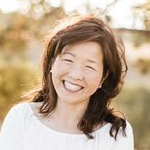 Latest posts by Janine Waite
(see all)