These Small Bouquet of Flowers are fabulous for Mother's Day gifts, weddings, graduation, birthdays, etc. And since these are mini-bouquets, they're easy and quick to create. The petite floral arrangements include store-bought, flower market, and garden flowers.
Make these adorable petite floral arrangements for your home, gifts, weddings, and special events. Here are nine bouquets that are easy to create, and the flower combinations are unique and beautiful.
I've created quite a few seasonal bouquets. Here are a few other posts that you might find interesting.
---
Small Bouquets of Flowers
Since it's almost May, I feel that this floral DIY is the perfect post for this special occasion. Don't you think that mothers and flowers go hand in hand?
Yes, I love flowers, and making small bouquets is fun and straightforward.
Have you seen the little flower arrangements at Whole Foods grocery stores? I think they sell for like $25. I understand if you don't have time to design one, but I'm here to tell you that you can make a few to give away or place around your home with a little bit of effort.
And if you're tired of gifting chocolates, why not give a cute and pretty bouquet. Most everyone loves flowers, and you can provide this petite bouquet without breaking the bank.
A Few Floral Tips
Don't stress about the flowers. Use whatever you can find in the stores.
Choose your colors before buying flowers. Match your flowers with the occasion, home decor, or recipients' favorite colors. Here are a few nice color combinations, pink and orange, green and white, yellow and purple, and multi-colors
Trim off old flower petals.
Trim stems on the diagonal and remove any excess leaves. This allows for good water uptake, and all the energy goes into the blossom.
If you can, add a flower that has a beautiful scent. Fragrance lifts the spirits in a way that is so positive!
Here are the flowers that I used.
White Ranunculus, Pink Ranunculus, Sweet Peas, Peonies, English Roses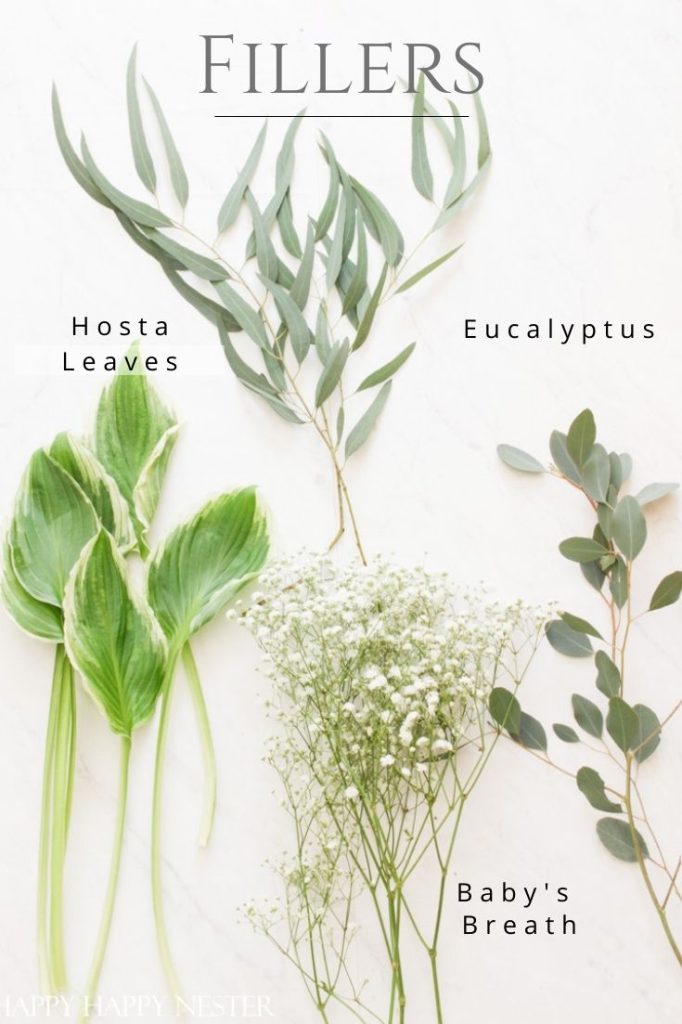 Variegated Hostas Leaves, Eucalyptus, Baby's Breath
FAQ's
What is a small bouquet of flowers called?
According to Wikipedia, a small bouquet is:
A nosegay, posy, or tussie-mussie is a small flower bouquet, typically given as a gift. They have existed in some form since at least medieval times, when they were carried or worn around the head or bodice. Doilies are traditionally used to bind the stems in these arrangements.
What is a Posy Bouquet?
It is a small bouquet of flowers held in hand for a wedding. So you can use these flower designs that I'm sharing with you today for wedding bouquets for your bridesmaids.
How to Make a Bouquet
Step 1 – Choose Flowers
Pick out the flowers for your small bouquet. Place them together and position them to create a good composition.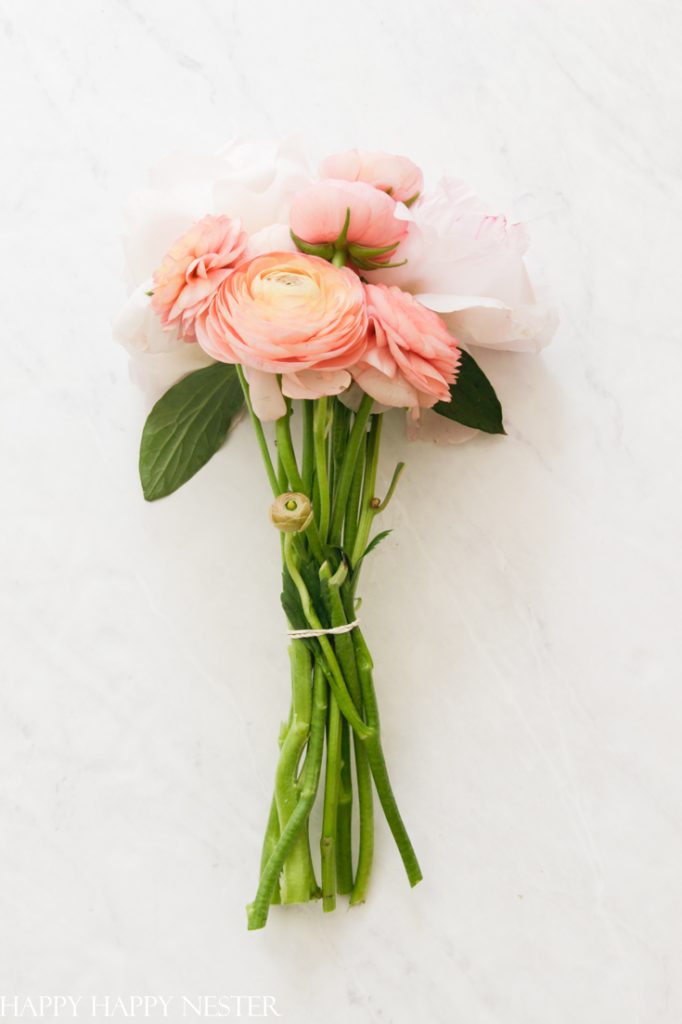 Step 2 – Tie Them Together
Tie the stems with a rubber band once you have the flowers where you want them.
Step 3 – Add a Ribbon
Wrap some ribbon around the stems and secure the ends with a pretty pearl pin. You can glue it together.
Add a pretty tag if it's a gift for a friend.
Here are nine small bouquets of flowers.
---
I thoroughly enjoyed creating all these beautiful flower arrangements. I hope I'm inspired you to create a pretty floral bouquet!
Cheers,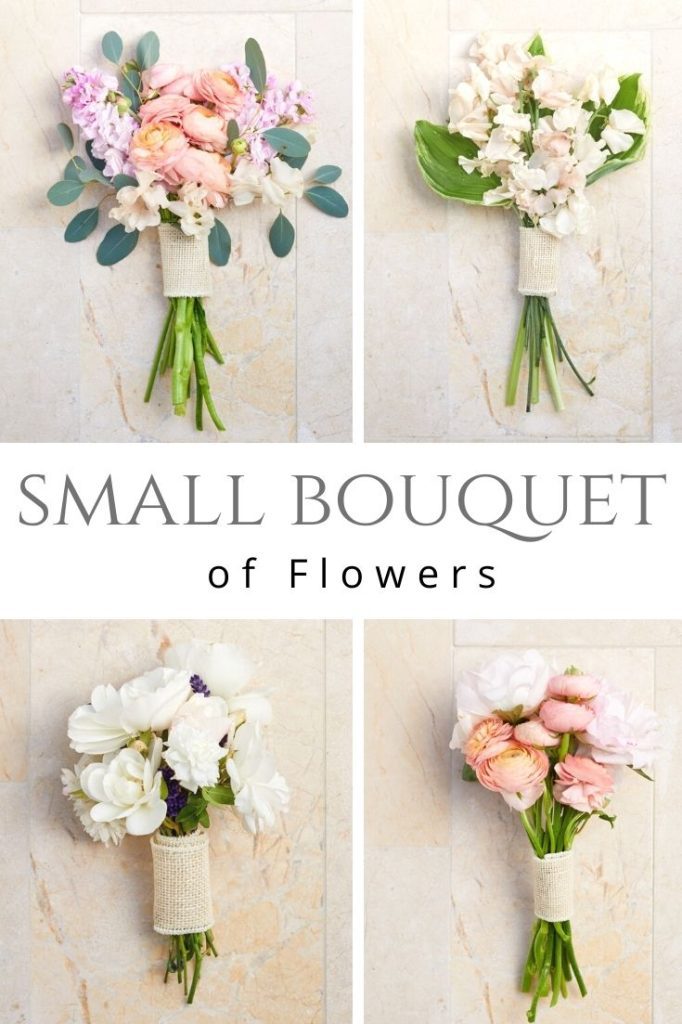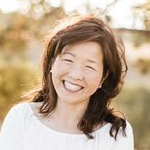 Latest posts by Janine Waite
(see all)