Here are some Flower Inspiration Ideas that include decor, gardening, and baking.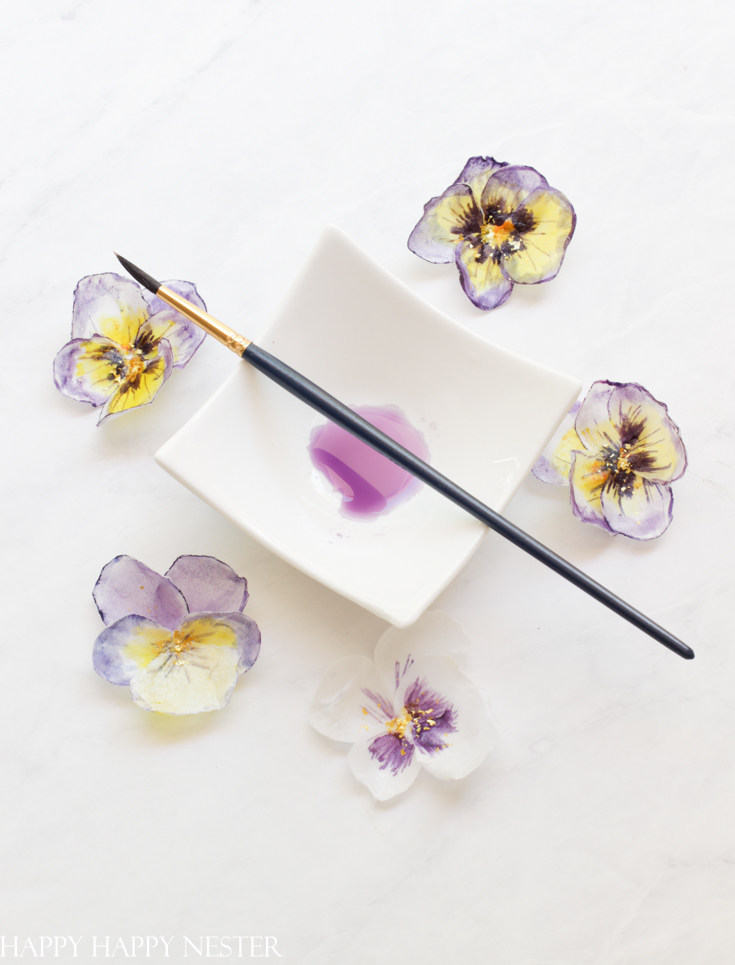 Spring is all about flowers. And that is what's happening over here in Northern California. I know some of you are still experiencing winter weather, but soon, things will change. Now is the time to plan and prep for your garden of flowers!
Saturday Chitchat with Janine – Volume 11
Here's another week of Flower Inspiration Ideas!
This week we have some fun and unique things to share.
First off, I recently shared my edible wafer paper flowers post. I was surprised how easy they were to make and how pretty they turned out.
Also, I've always wanted to share our Lady Banks rose on the blog, and I finally got around to it this week! These plants are so gorgeous when they are blooming.
It was fun hanging out in my garden, and I'm delighted to add some more future posts.
So get comfy, pull up a chair and grab a cup of coffee or tea and let's chat about my favorite thing, flowers!
A Personal Note from Janine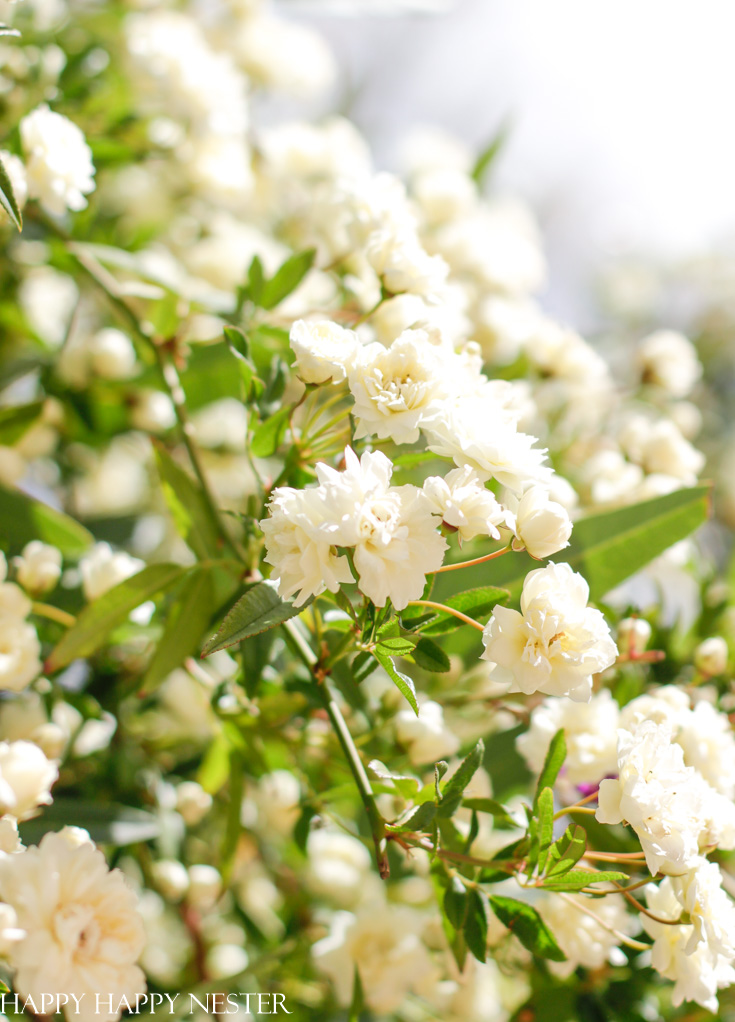 My marriage has taught me patience and lots of it!
I'm a high resolver when it comes to tackling projects, like, say, our home improvement projects. My husband, on the other hand, needs to gather all kinds of information. And this gathering can take years!
I'm sure you can see the stalemate that we always bump up against.
Over the years, I learned to compromise and so has my husband.
Here is a funny example of our polar opposite problem-solving processes. We need a new fence, but my husband doesn't want to spend the money. So after years of chewing on this issue, I decided that we should hide the hideous fence.
So cut to now, our dingy fence is now covered with some beautiful climbing plants! And this week, I shared our favorite climbing rose bush on the blog. This solution solved a few issues, hiding the fence, lowering the road noise, and adding beauty to our yard!
You'll be happy to know that my husband can't get enough of these roses! And we now own eight plants, and he has plans to add two more in our front yard.
Our next project is our patio flooring. I'm hoping we get this remodel on the books for this fall, but Mr. Waite may have other plans. I'll keep you posted.
I would love to hear how some of you work out your projects with your spouses!

---
Flower Inspiration
This Week's Inspiration – Crafts on the Blog
*The following posts contains affiliate links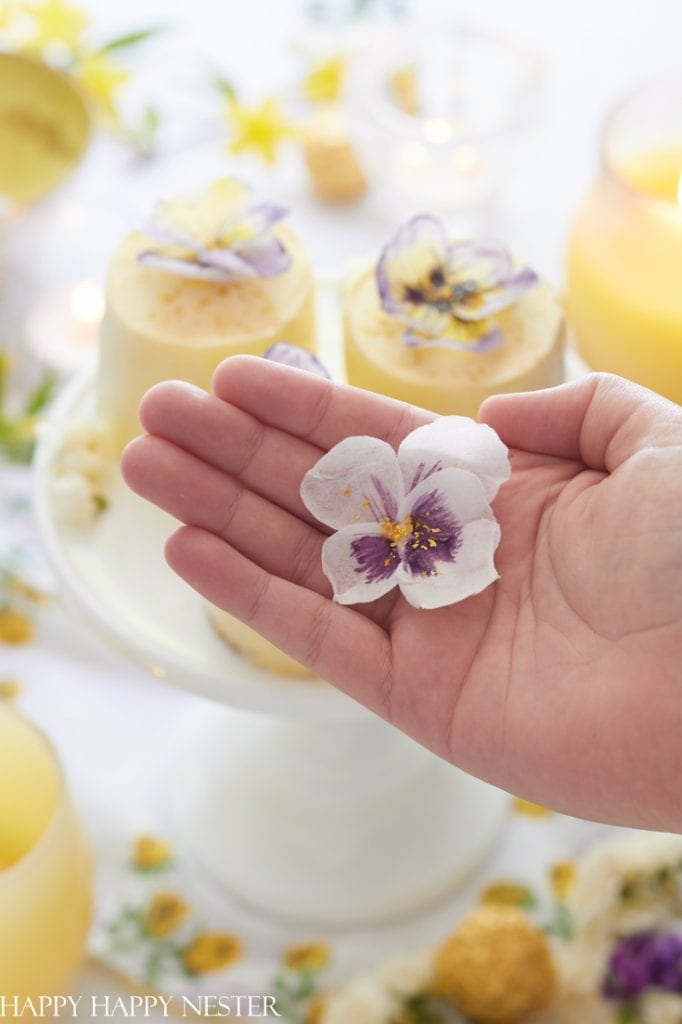 WAFER PAPER FLOWERS TUTORIAL
Here is an excellent alternative if you love to bake cakes and decorate them with royal icing flowers. My repertoire of flowers is minimal, so I'm ecstatic that I can easily make these pretty wafer paper flowers.
And it's even better that these flowers are 100% edible. They don't taste like much of anything since their main ingredient is potato starch!
I plan to make a variety of flowers since I have 100 sheets of this edible paper!
Come on over to view this wafer paper flower tutorial.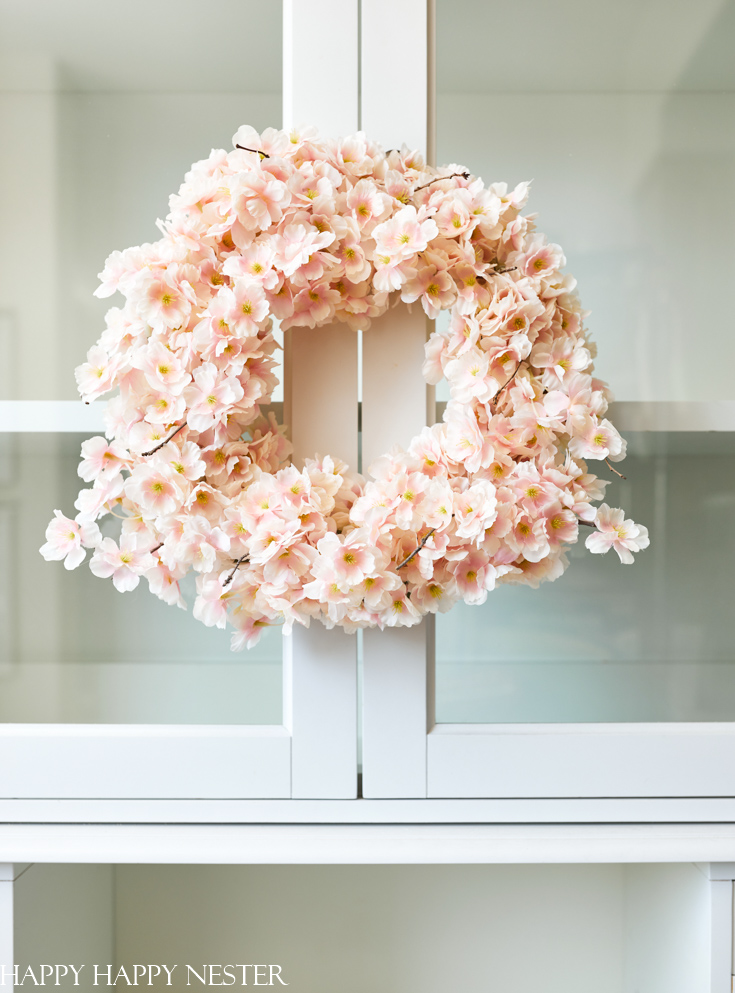 CHERRY BLOSSOM WREATH DIY
This easy wreath is quite impressive and such a pretty one. The pastel pink flowers always takes my breath away. It's so feminine and springy!
This year, I'm really trying to create some projects that aren't too complicated. And believe or not, this is one of them.
Here is the link, DIY Spring Wreath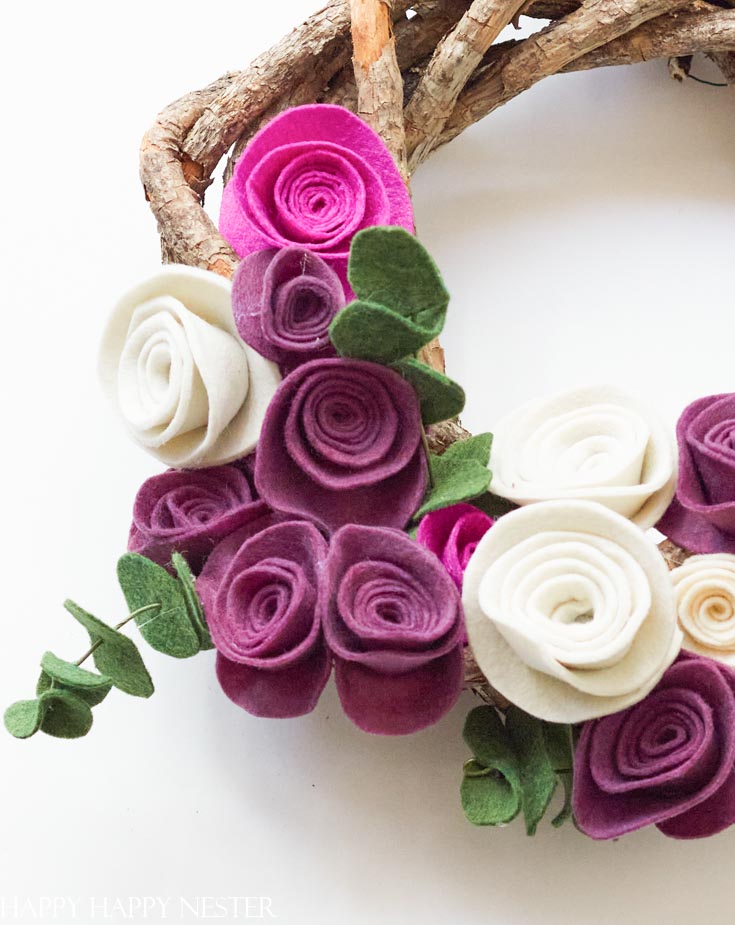 FELT FLOWER WREATH
I love how easy this wreath is to make. If you can roll up a sleeping bag, then you can make these felt rosette flowers.
For this project, you'll need to cut out felt circles and then roll up the felt to make the rosettes. It's super quick and easy.
Attach them to whatever wreath you have on hand and hang it on a wall or front door.
To view the post here is the link, Felt Wreath for Spring.
---
This Week's – Boutique of the Week (Flowers)
BOUTIQUE OF THE WEEK – WATERCOLOR FLOWER THROW PILLOWS
I've always loved the look of watercolor pillows. And this week, I shared like 21 for the weekly Boutique of the Week post.
I think you'll like what I found since there are so many different designs.
Come on over to the post to view the watercolor pillow.
---
My Favorite Things – Flower Decor
*The following post contains affiliate links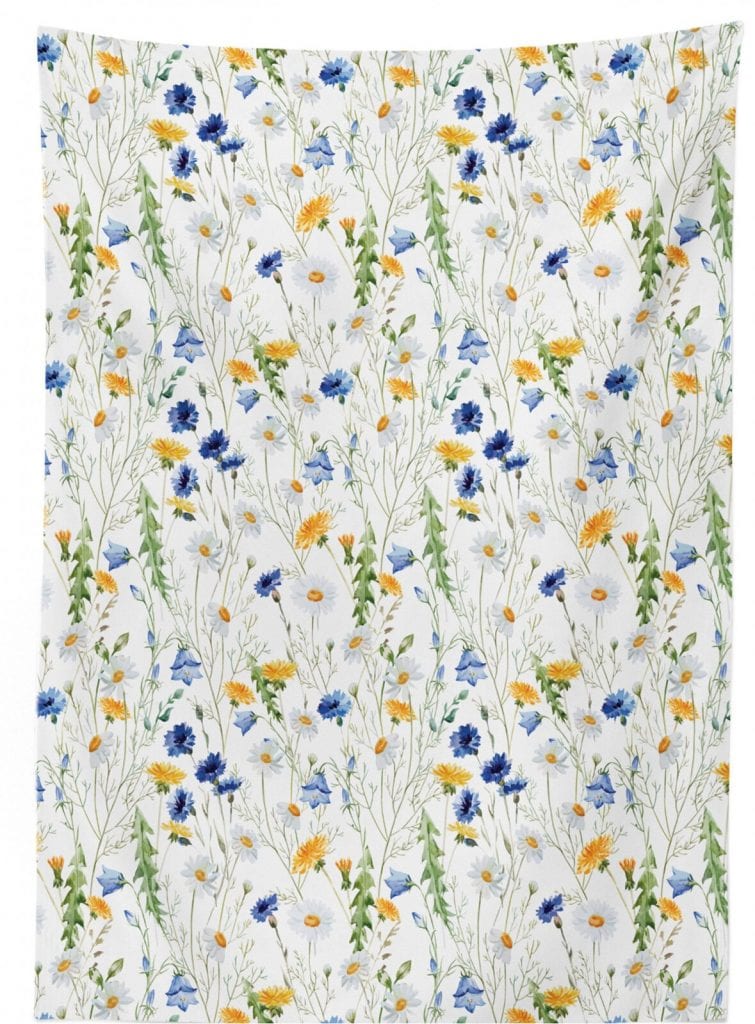 I'm obsessed with tablecloths these days!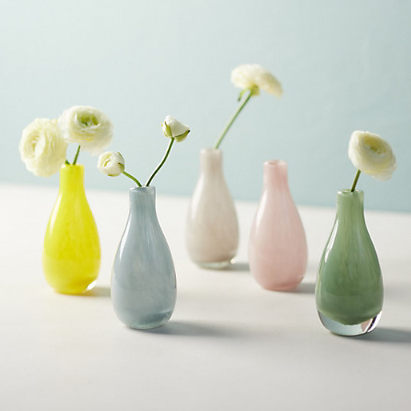 There is nothing as pretty as glass! I love all the pastel colors.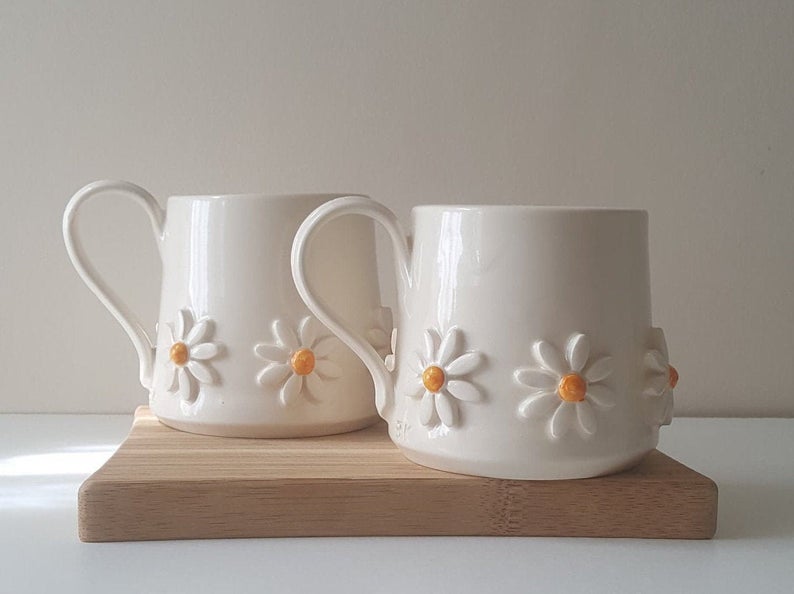 Aren't these the cutest mugs? I love this shop and all that they create!
---
Recipes for the Week – Chocolate Cookies!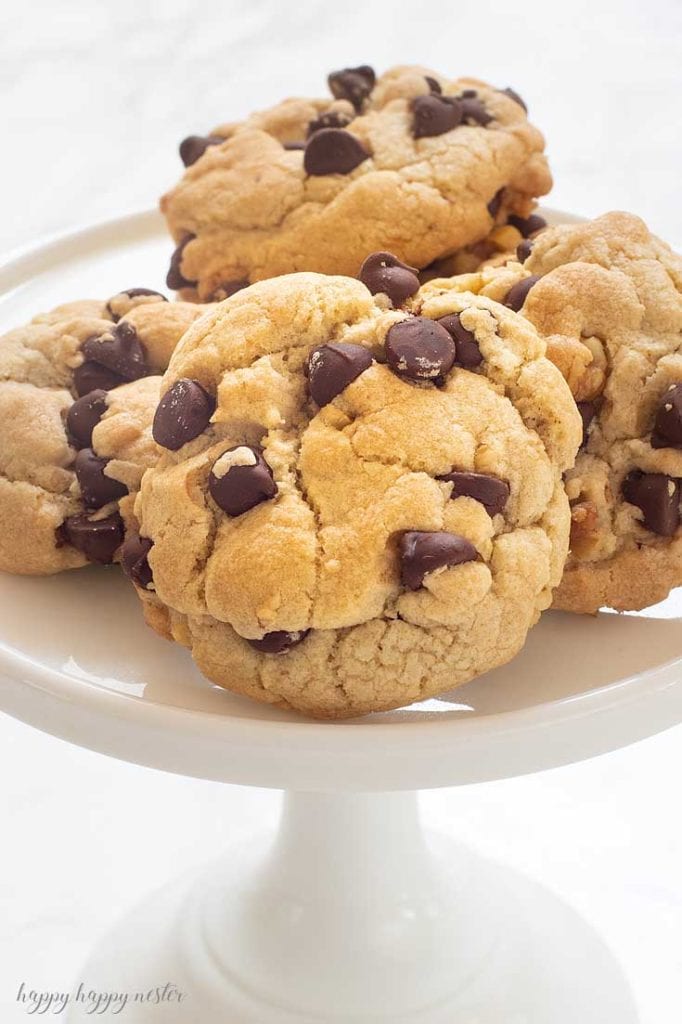 THE BEST CHUNKY CHOCOLATE CHIP COOKIE
Let's talk about chocolate chip cookies.
I'm sure you haven't had a cookie like this recipe. It's a chunky and crunchy chocolate chip cookie. My brothers and I love my mom's recipe. If you placed a soft chewy cookie and this crunchy cookie, hands down we would choose the crunchy cookie.
We grew up with this cookie and it is our family's favorite. My daughter made them yesterday and my son who rarely eats sweets quickly nailed one. At the end of the day my daughter packaged them all up for a friend.
I may have to make another batch this weekend!
Here is the recipe link, The Best Crunchy Crispy Chocolate Chip Cookie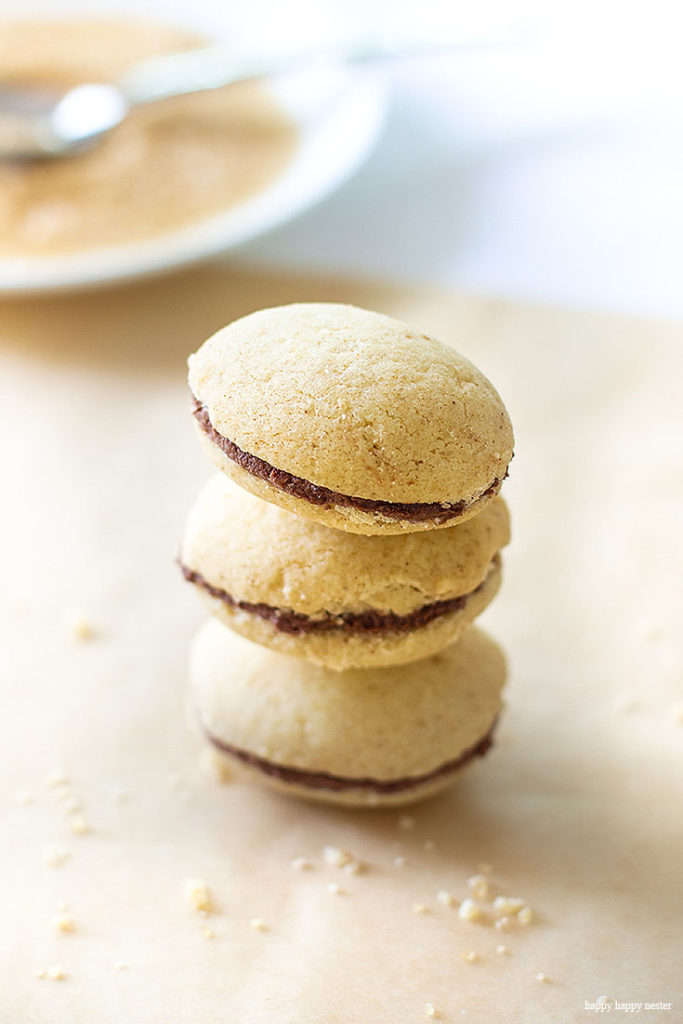 BROWN BUTTER SUGAR COOKIE
This cookie melts in your mouth. The brown butter is yummy to say the least.
You can make it with a chocolate middle and create a sandwich style cookie. Or leave it plain without the chocolate middle for an easier bake.
Either way, you'll love this delicate sugar cookie.
Here is the recipe link, Brown Butter Sugar Cookie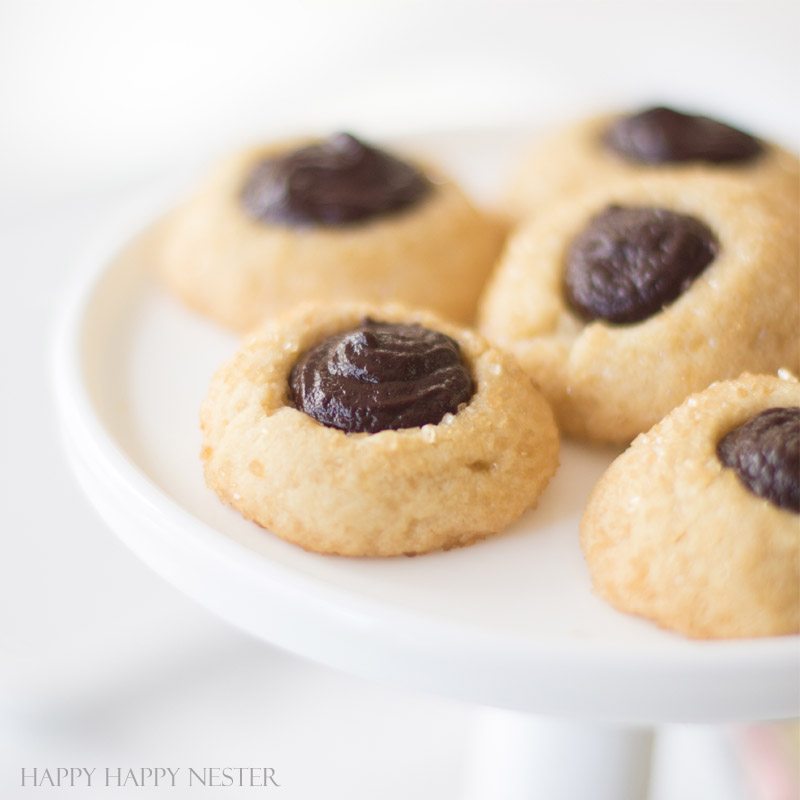 CHOCOLATE THUMBPRINT COOKIE
Our daughter always asks for these cookies. I must say they are a delicious cookie all wrapped up with a crusty sweet sugar coating.
Like the brown butter cookie, you can add a chocolate ganache in the thumbprint or leave it as a plain ball-shaped cookie. We like it both ways, but leaving out the chocolate is an excellent option if I'm in a hurry.
Here is the link to the recipe, Chocolate Thumbprint Cookie
---
Trending Over On The Blog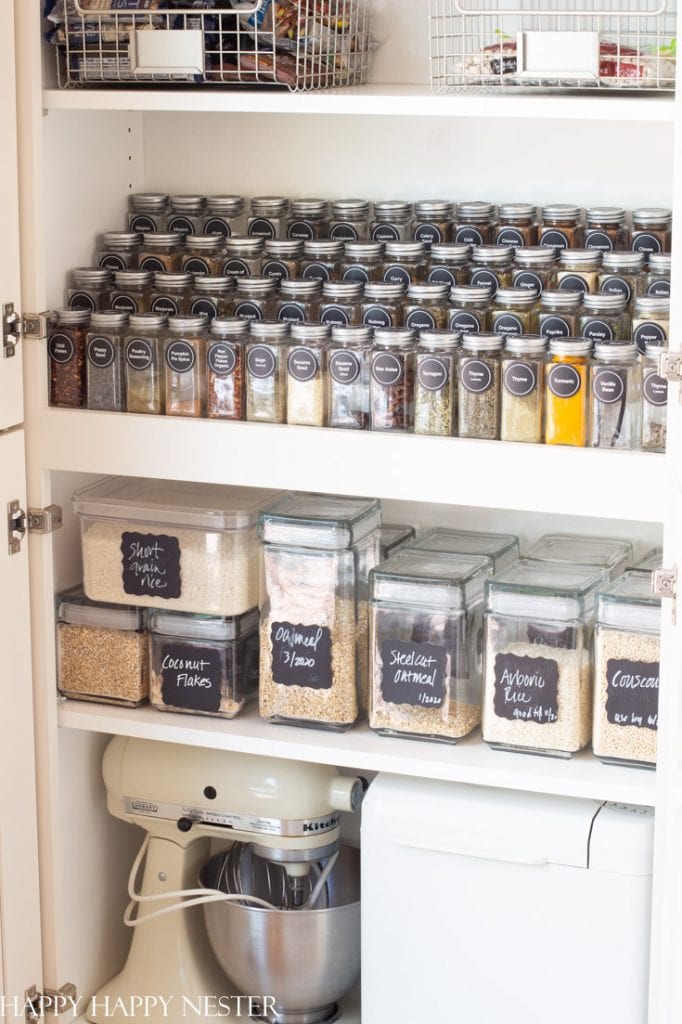 SPICE RACK ORGANING DIY
For years I tried different ways to organize our spices. After a couple of failed attempts, I finally realized a few keys things that made a world of difference.
These realizations were the keys to organizing a successful spice rack.
Solving organizing dilemmas are a challenge, but in the end, so worth it. To view this popular post, click on the Spice Rack Organizing post.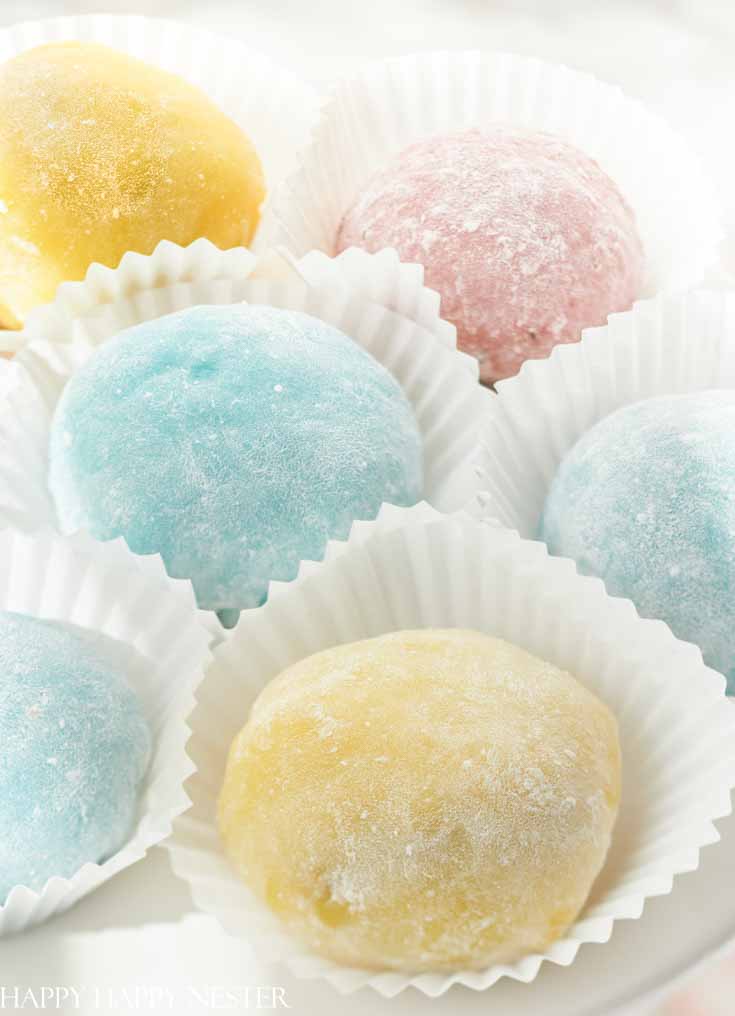 MOCHI RECIPE
I guess Mochi is a popular dessert since this post is blowing up on my blog.
Have you ever tasted this Japanese dessert? It's a soft rice treat with a sweet bean center. Our family loves this unique dessert.
And I have it on my schedule to make some mochi ice cream!
Check out this post, Mochi Recipe.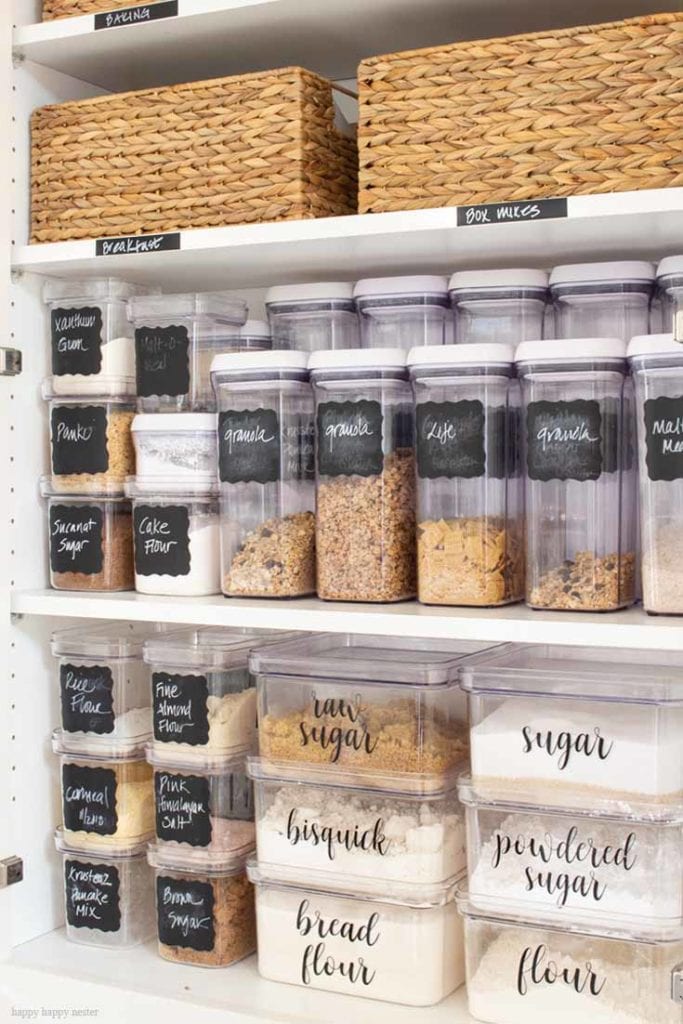 ORGANIZING WITH THE CONTAINER STORE
I'm seeing a trend over here on the blog, organizing posts appear to be popular.
This successful pantry reorganizing project has stayed organized over the years.
I found the best organizing solutions will stay organized forever. That is the best test for a project.
To view this post, here is the link, Organizing with The Container Store.
---
Look What's Cooking!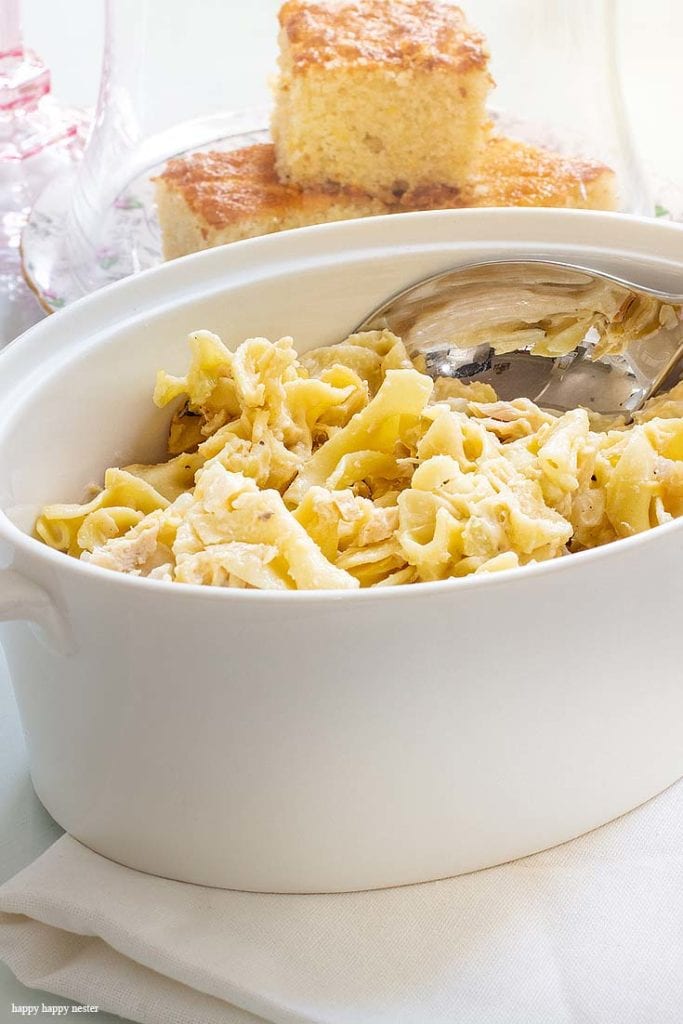 THE BEST TUNA CASSEROLE
This casserole represents comfort food to my family. I usually double the recipe so we have lots of leftovers.
It warms up nicely for lunches and dinners. You can top it with buttery bread crumbs or homemade croutons.
Here is the recipe link, The Best Tuna Casserole.
This Week's Tips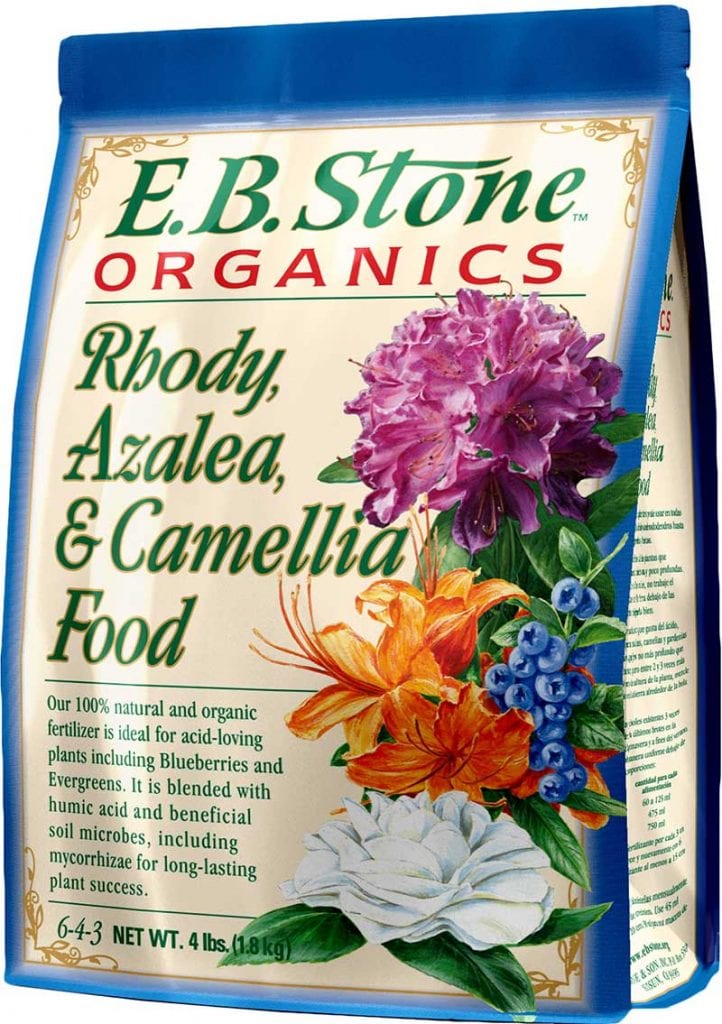 FLOWER INSPIRATION: FEED YOUR PLANTS
Every spring, our camellias, and gardenias look a bit sad. And not until recently did we realize that our plants need a bit of help.
Every nursery we visited would recommend EB Organics. We now make it a routine to feed our plants. Our sad camellia and gardenias perked up, and their leaves are green and happy.
We added a low nitrogen mix to our Wisteria, which has never produced blooms. The specialist recommended some fertilizer to help boost blossoms. I'll let you know if we get blossoms next spring.
I guess, don't be afraid to invest in some of these fertilizers. The results are a happy plant and pretty flowers.
---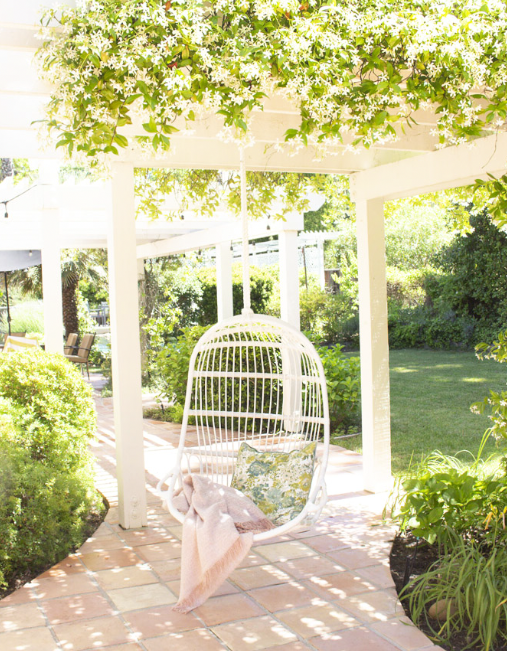 WE LOVE THIS HANGING CHAIR
My husband and I LOVE this chair! It is best when it's in the sun and we can swing side to side and enjoy the view.
I've always wanted this swing, but I didn't know how lovely it was until we installed one.
As an adult it brings back my childhood love for swings!
Here is the post of my Serena and Lily Favorites
Out in the Garden
My head is so distracted with gardening ideas. Here are a few things that are inspiring me right now.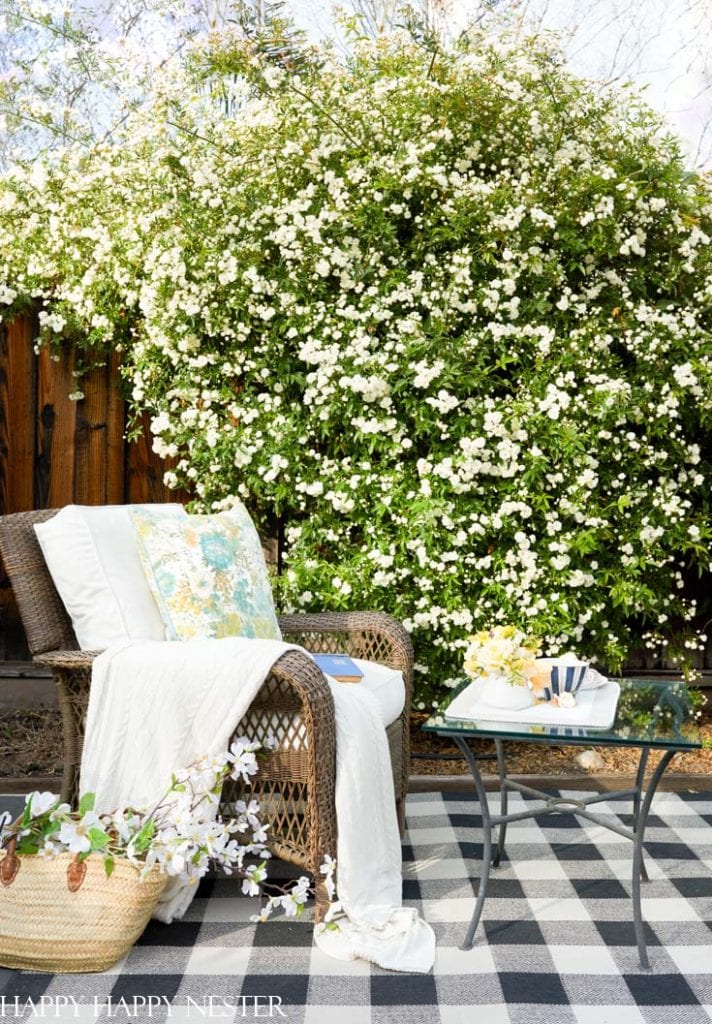 Some Flower Inspiration
Want to know more about a great climbing rose? Check out this post about Lady Banks Rose. This gorgeous rose bush is the best climbing rose.
We have it growing along a couple of our fences. After two years, they are thriving and super happy in our sunny backyard!
I share all the details over on this post, Lady Banks Rose.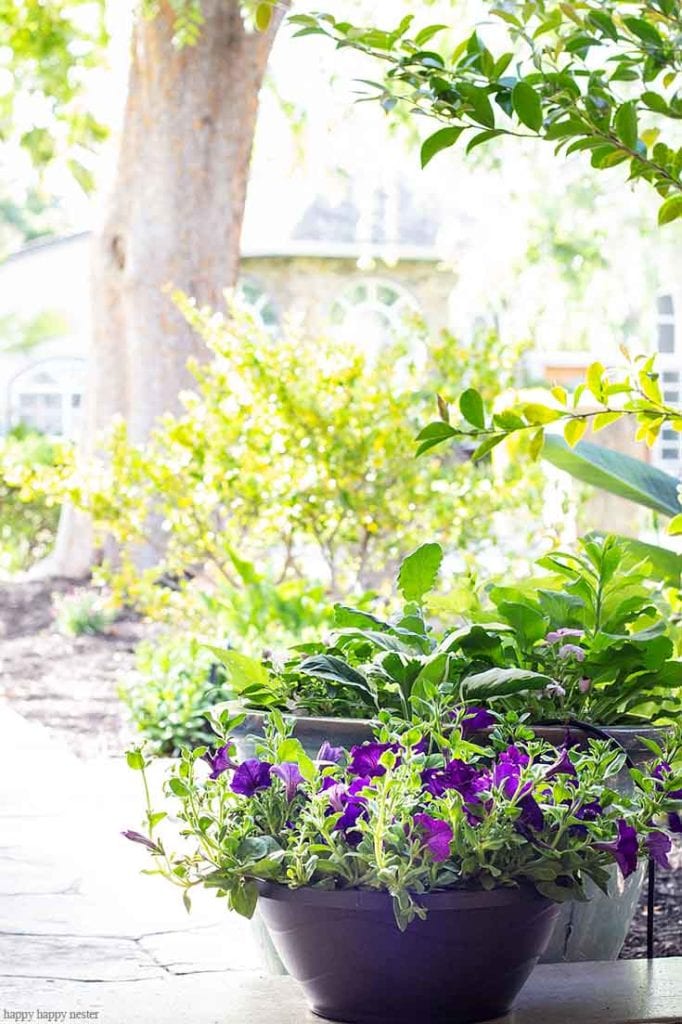 Container Gardening
I bought a few flowers for our front containers. After just a few days, they are already looking so pretty. I have a post about my flower containers.
I also planted some tomatoes in some garden pots, and I added potting soil to them. Last year, my husband bought mulch, and his little vegetable experiment proved a bit of a fail. Later I found out that he should've planted his vegetables in all potting soil for the best results. This year, I chose out giant pots and filled them with excellent rich potting soil.
Now to find out if that makes a difference. Stay tuned!
---
This is our 11th Saturday Chitchat post. This spring is flying by.
I'm happy to report that I recently received my Covid 19 Covid vaccine, and I can't wait to visit our cute little towns and shops. But until we are somewhat out of the clear, I will stay safe.
Thanks for hanging out with me on this flower inspiration post.
Happy Weekend to you and your family,

Catch up on Saturday Chitchats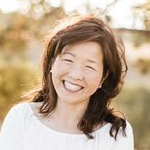 Latest posts by Janine Waite
(see all)