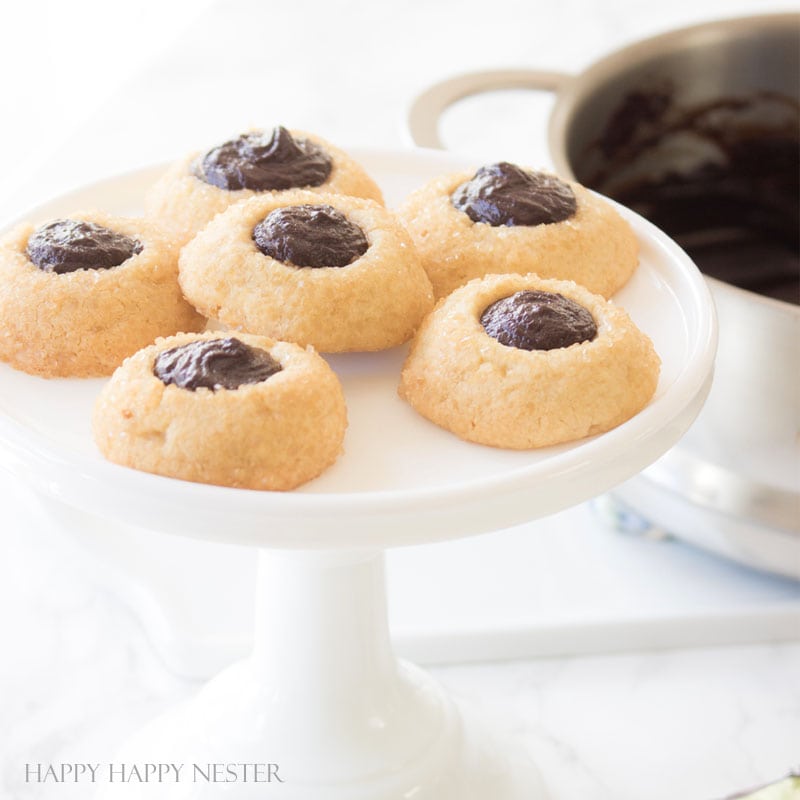 These are one of my favorite cookies!  It's just a wonderful cookie that I can't stop eating.  My neighbor at our last house gave us a nice plate of them for the holidays and now they are a cookie that I always make during the holidays. The terrific thing about them is that they are yummy with the chocolate ganache and without it! If you don't like your cookie on the sweet side you can forego the turbinado sugar on top and also make the ganache with bittersweet chocolate.  I make them pretty tiny so the recipe ends up making a lot of cookies.  This recipe comes from, The Best of Sunset Cookies.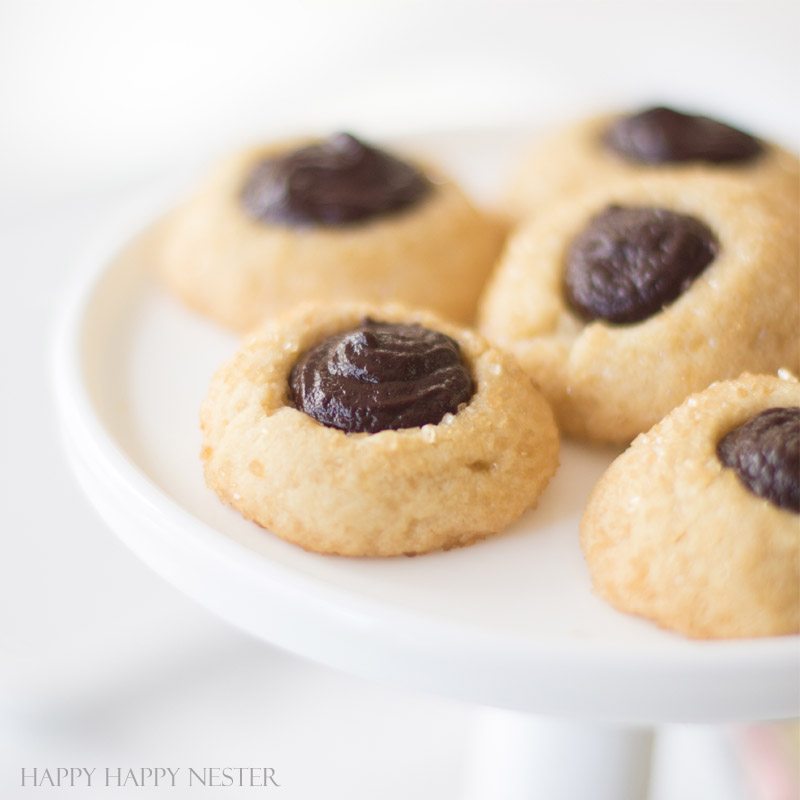 Chocolate Thumbprint Cookies
Makes about 50 cookies
1 cup (1/2 lb.) butter, at room temperature
1/2 cup granulated sugar
1/4 cup firmly packed brown sugar
2 large egg yolks
1 tsp vanilla
2 cups all-purpose flour
1/4 tsp salt
about 1/3 cup turbinado sugar
chocolate ganache (recipe follows)
In a bowl, with an electric mixer on high speed, beat butter, granulated sugar, and brown sugar until smooth.  Beat in egg yolks and vanilla until blended, scraping sides of bowl as needed.
In another bowl, mix flour and salt.  With the mixer on low speed, beat flour mixture into butter mixture until well blended.
Place about 1/3 cup turbinado sugar in a shallow bowl. Shape dough into 1-inch balls and roll in turbinado sugar to coat.  Place 1 inch apart on buttered or cooking parchment-lined 12- by 15-inch baking sheets.  Press your thumb into the center of each cookie to make a 1/2 inch indentation. Refrigerate cookies for 30 minutes or longer.
Bake cookies in a 325-degree oven until lightly browned, 10 to 12 minutes; if baking more than one pan at a time, switch pan positions halfway through baking.  Transfer cookies to a rack to cool completely (if indentations have disappeared make them again while cookies are warm).
Carefully fill each indentation with about 1 tsp chocolate ganache.  Let stand until ganache is shiny and firm to touch, about 1 hour (or chill for about 30 minutes).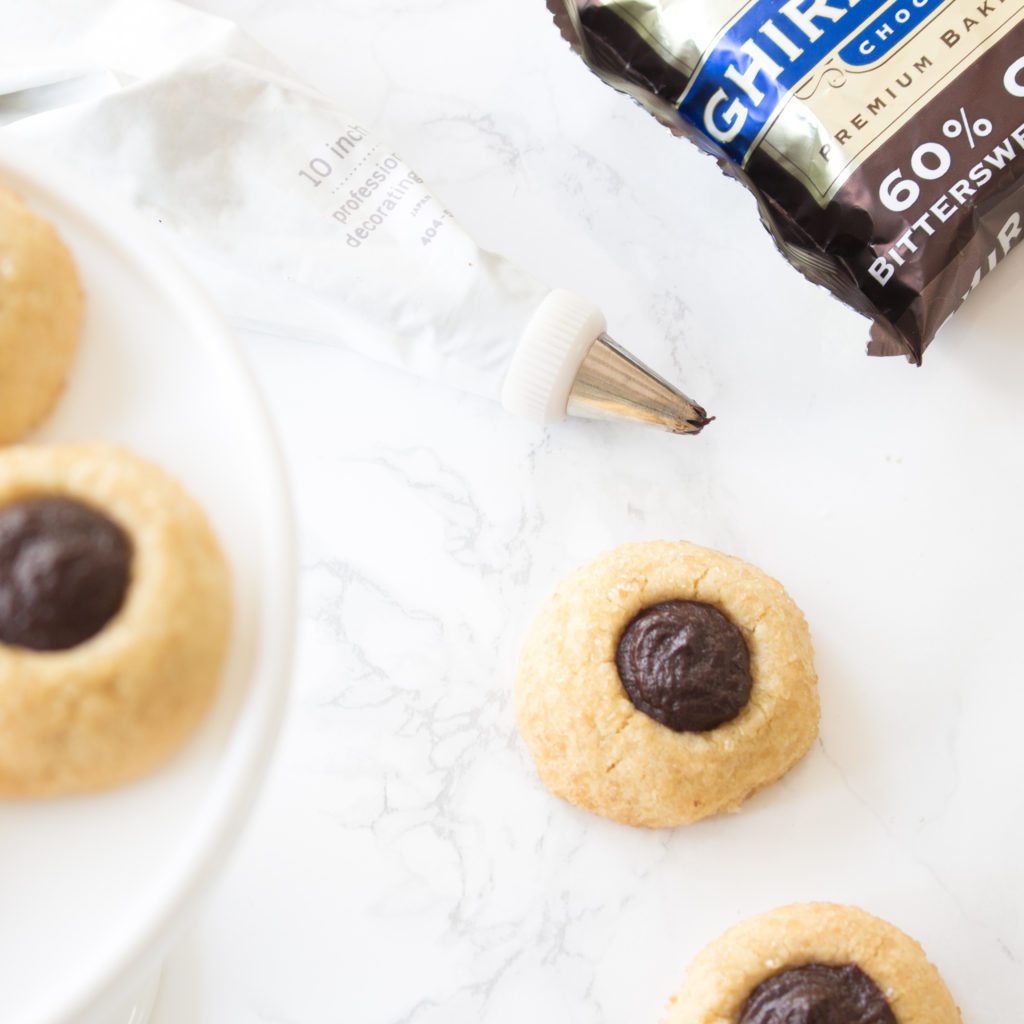 Chocolate Ganache
8 ounces semi-sweet chocolate chips – I used 60% cacao
1/2 cup heavy cream
In a heatproof bowl set over a pan barely simmering water (bottom of a bowl should not touch water), occasionally stir 8 ounces of semisweet chocolate, 1/2 cup whipping cream until chocolate is melted and the mixture is smooth. Remove from heat and let cool slightly and place in a pastry bag. Fill in the middle of the cookies with the chocolate ganache.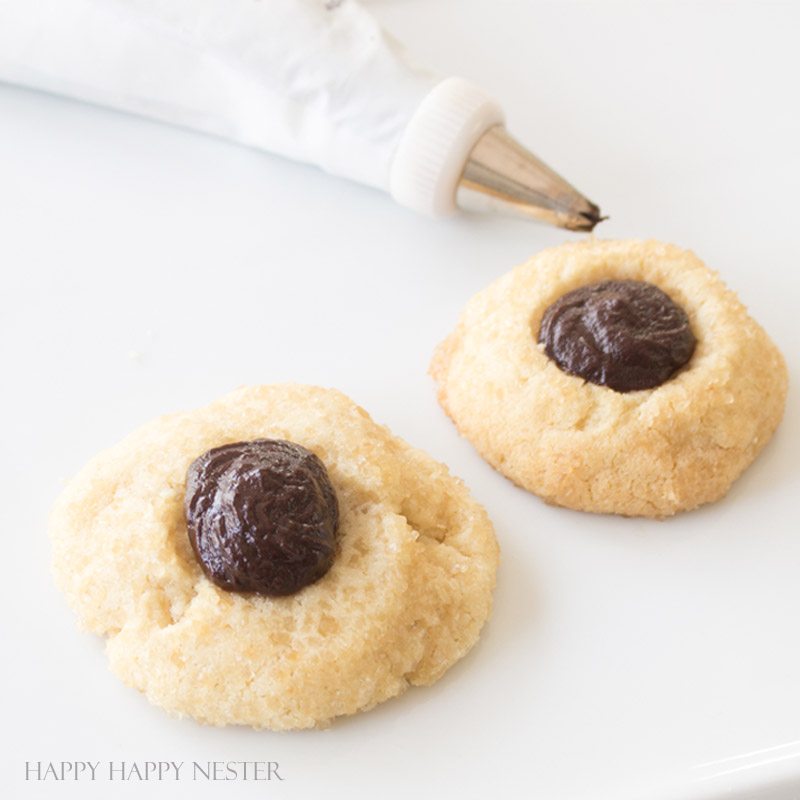 So after years of making these scrumptious cookies, I never could make them the way my neighbor made them. Her cookies came out like little buttons. So, I did an experiment and eliminated the baking powder and tada, they came out exactly like I wanted them to. The baking powder caused them to spread erratically. So the cookies to the left have baking powder and the cookie to the right doesn't. The one with baking powder spread and the shape is pretty imperfect. I'm happy that I did a few experiments to find that baking powder is not necessary.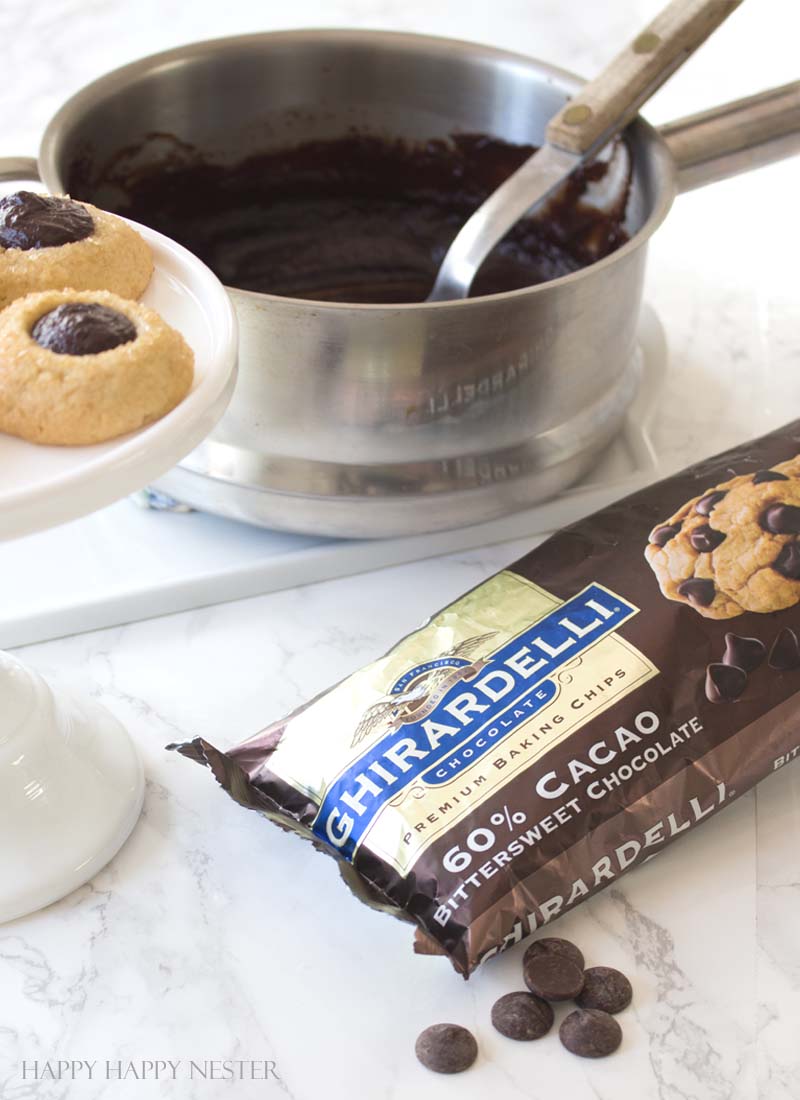 *Turbinado sugar is a golden-brown large-crystal sugar sometimes labeled raw sugar or Demerara sugar.  It is usually available in natural food stores and some chain supermarkets.