This sugar Christmas cookie recipe is the perfect cookie for creating this fun tree. Make this cookie sculpture for a special dinner party or bring it as a hostess gift. It is quite a stunning dessert, and it will impress your friends and family.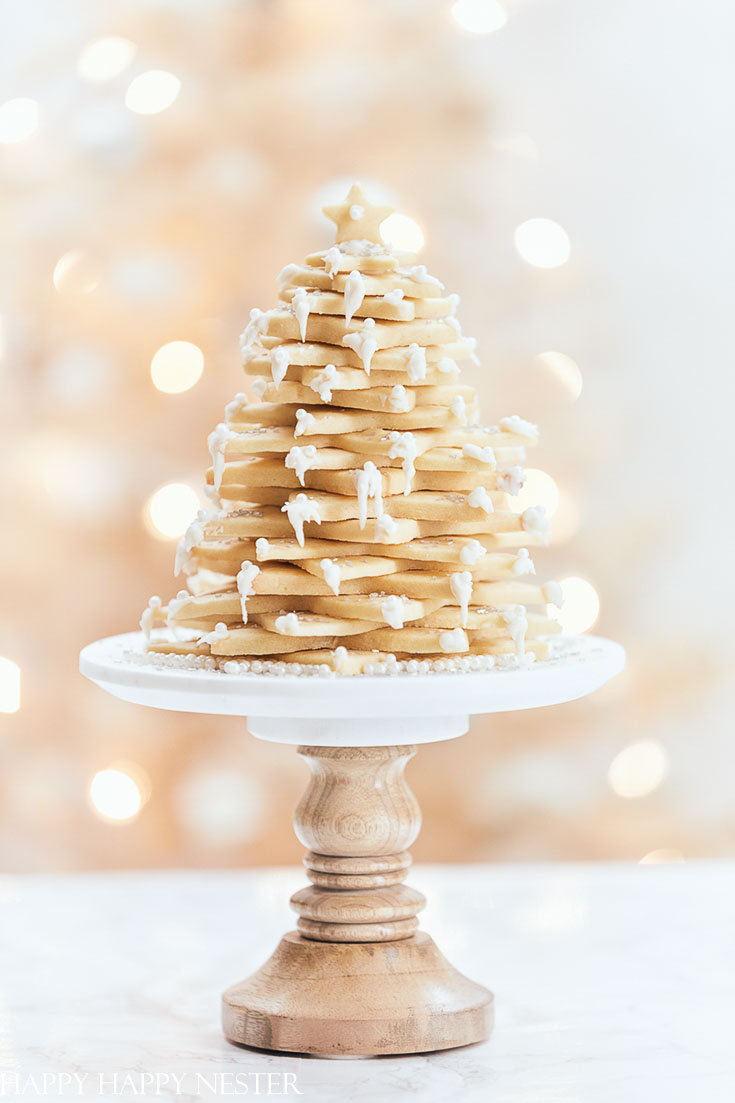 *The following post contains affiliate links
So a couple of years ago, I found this incredible Christmas cookie recipe, and whenever I need to bake a cookie that keeps its shape, I use it. And I made it again since this cookie tree requires a cookie that doesn't spread during the baking process.
But, before I talk about this cookie tree, I must mention that I'm a part of a holiday cookie exchange. I'm thrilled that this cookie blog hop has so many yummy looking cookies. I hope you enjoy this holiday cookie tour!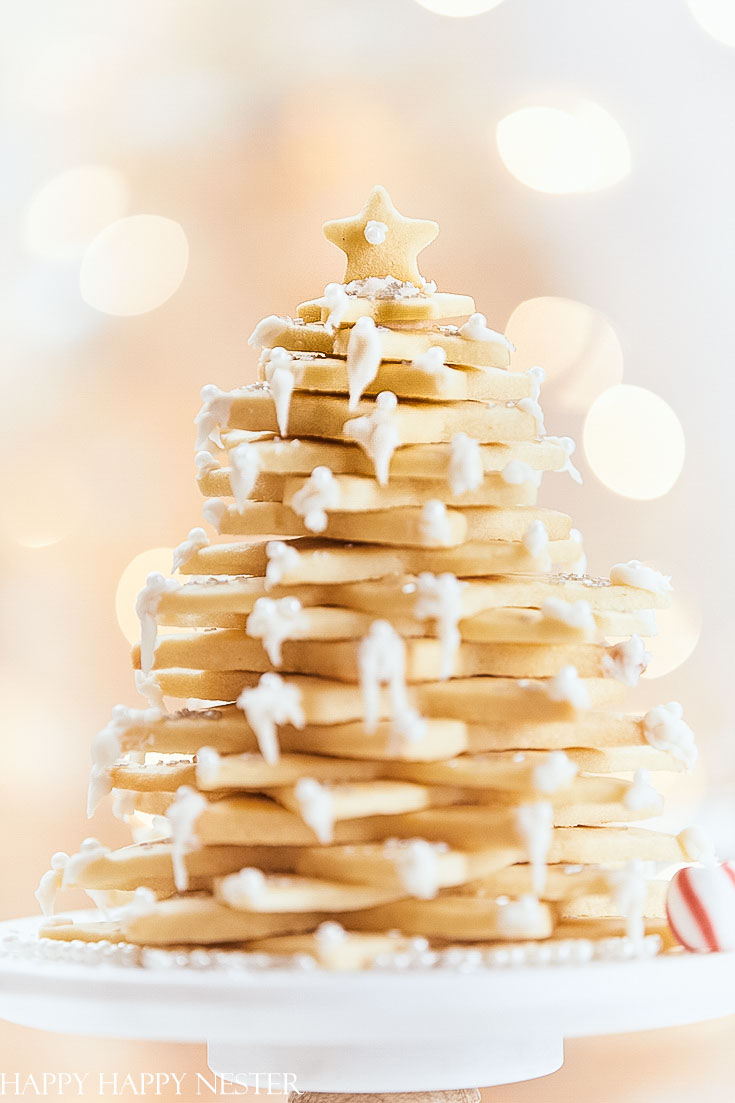 So, when I was picking what to make for this cookie tour, I thought that it would be amusing to come up with something a little different. Once I wrapped my head around this cookie tree, I looped in my brother to take photos.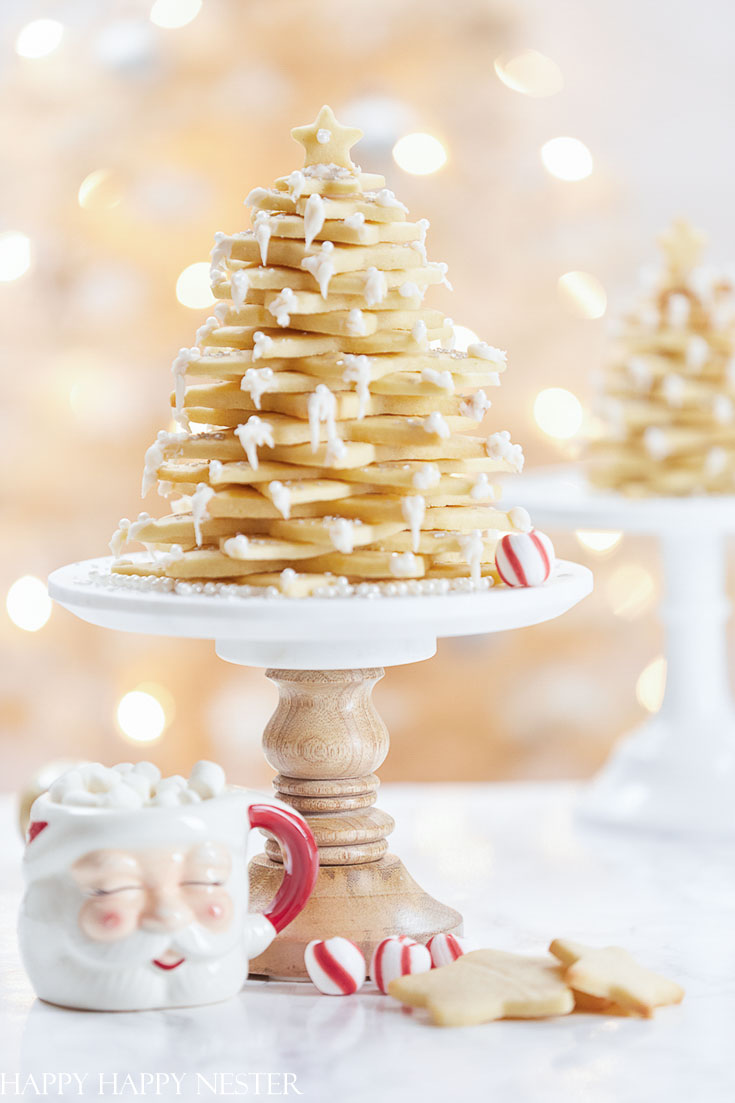 So, my brother is a professional photographer, and he jumped at the chance to take these photos. I love to make and style the food, and then he sets up the lights and takes the images. We got to laugh when my husband mentioned we haven't changed since we were young. We did this same thing when we were in our twenties! It's so strange how we haven't changed over the years.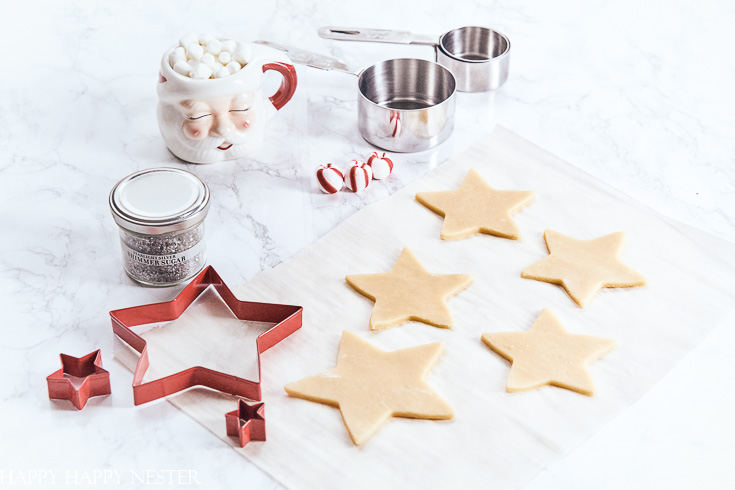 Well, without delay, let's get this cookie tree started.
Instructions For Building A Cookie Tree
Sugar Cookie Recipe
This Christmas cookie recipe comes from Sweetopia. I find that Mirian's recipe is perfect, so why mess with it. When you make them, it is essential to refrigerate them since this helps them keep their shape. I also left out the baking powder to cut down on cookie spread.
You'll Need These Star Cookie Cutters
You'll want to buy these great 10-piece Cookie Cutter set. To be honest, I'm not sure that it is necessary to have ten sizes since there isn't much difference between quite a few of them. But, if you make it so that you bake one of each star, then maybe it will turn out perfectly. Of course, I wanted a taller tree, and so I made more than one star.
Rolling Out The Cookies
My first attempts flopped since I rolled out the dough too thin. With this tree, you'll want to make a thick cookie. I bought a cool rolling pin that helps you keep the same thickness every time you roll out the dough. My cookie thickness is 1/4 inch. Also, one more important thing about using this rolling pin is that the amount of dough you use can't be as wide as the rolling pin. If you get it wider than the little thickness guides end up indenting the dough.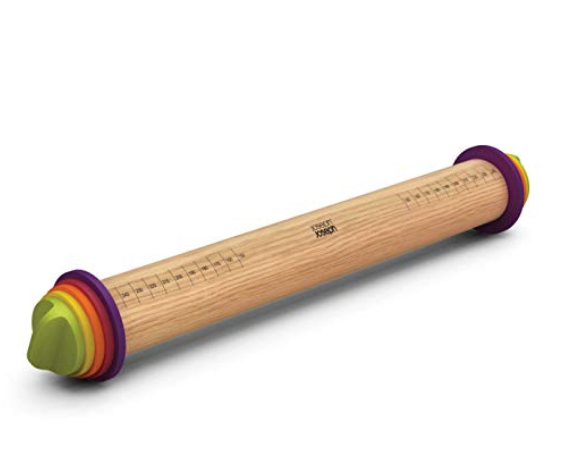 You'll want to buy this cool rolling pin.
How Many Cookies Do I Need?
For this project, I made one batch of the Christmas cookie recipe. I had plenty of dough and had a few extra cookies.
Once I had the cookie dough made, I rolled and cut them all out with my cool star cookies. I started the process of trying to cut them out with a system. But, once they baked, I lost track of all the different sizes. Long story short, I think I had like 3-4 of the biggest size stars, the middle section I made about 3 of the cookies, and I made about two cookies for the top stars.
I guess the most important note is to make a lot of other cookies, and you can't have enough. I also loved that mine came out tall.
How To Construct The Cookie Tree
I used a dollop icing in between the cookies. I wanted a little bit of space in between each layer as well as a little bit of height. Also, once the icing hardened, it keeps the cookies in place.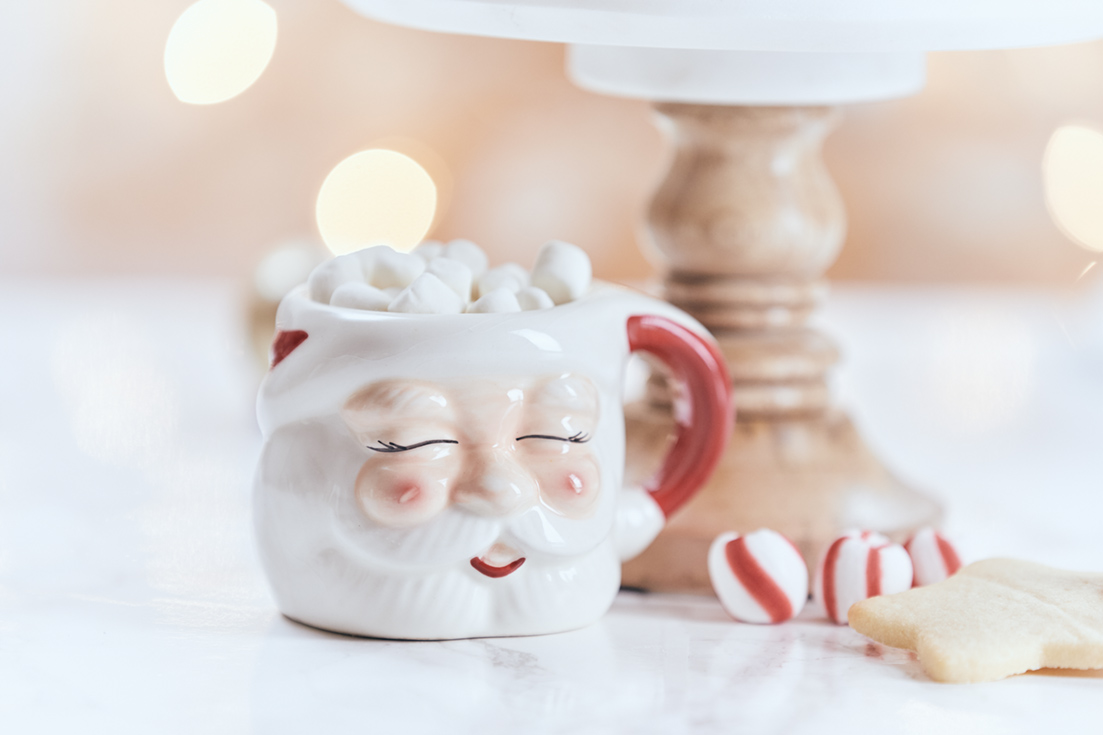 Thanks so much for joining me on the Christmas cookie recipe blog post. I hope you have a chance to make this charming little tree. I loved making it, and my family is now waiting to devour it!
Here are some more of my cookie recipes:
Happy Holidays to you and your family,

Here Are Some More Cookie Recipes

Candy Cane Thumbprint Christmas Cookies from Modern Glam // Mint Chocolate Candy Cane Kiss Cookies from The Happy Housie // Peppermint Meltaway Cookies from Inspiration for Moms // Chewy and Soft Ginger Cookies from Twelve On Main

Christmas Cookie Recipe from Happy Happy Nester // Maple Pecan Tassies from The DIY Mommy // Secret Ingredient Soft Gingerbread Cookies from Jenna Kate at Home // Molasses Ginger Cookies from Finding Lovely 

Jam-Filled Cream Cheese Sugar Cookies from Your Marketing BFF // Hello Dolly Bars from A Blue Nest // Chocolate Chip Almond Biscotti from The Design Twins // Oatmeal Whoopie Pies from She Gave It A Go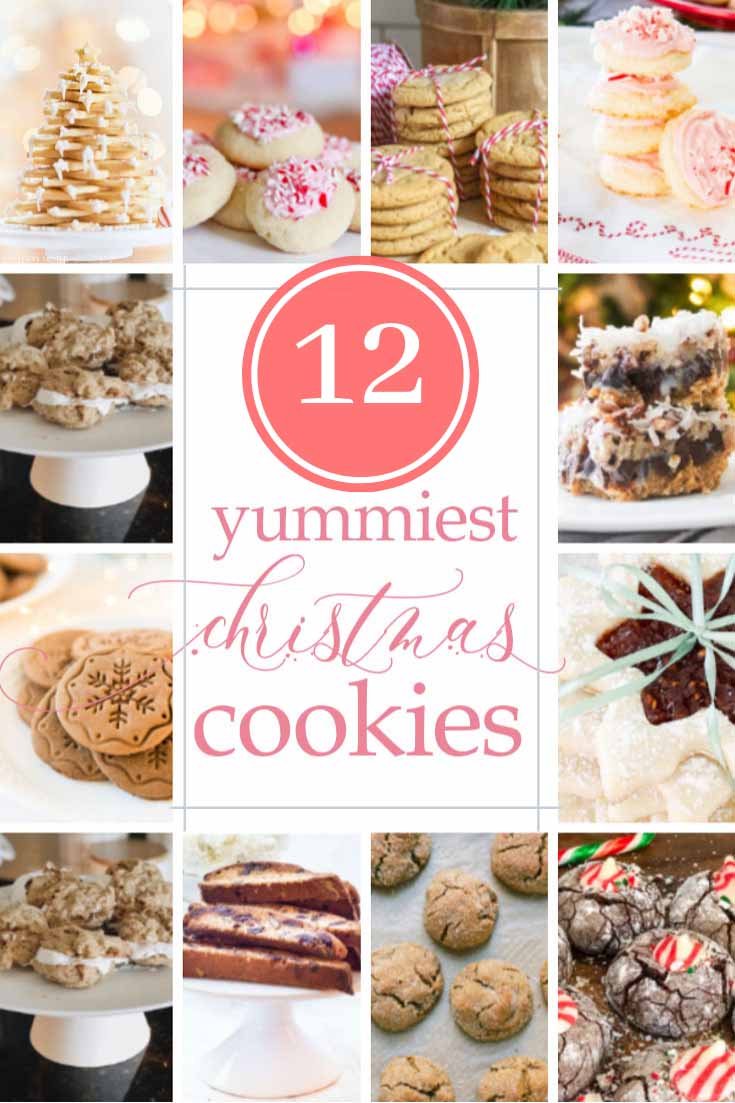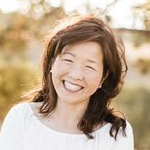 Latest posts by Janine Waite
(see all)