A Christmas Cookie Charcuterie Board is always a welcome treat during the holidays! Add homemade cookies and store-bought cookies along with sweet gourmet treats. Learn how to make this easy Christmas charcuterie board dessert.
Homemade cookies and delicious holiday treats are best displayed on a charcuterie board. My family loves them! In fact, they couldn't wait to dig into my latest creation. So if you make a tray of desserts, your family and friends will enjoy them, I promise! Also, I love creating them as well.
Over the years, I've created a few charcuterie boards. I know that original charcuteries were meat boards. But, now that a board includes more than just meat, the possibilities are endless. Here are some of my charcuterie board ideas:
Christmas Cookie Charcuterie Board
*This post contains affiliate links
Since our family is all home for Christmas, I decided to have some fun, and I created this delectable dessert board. When I set off on this project, I didn't know how I would design it, so I bought a lot of things. I wanted to make my crunchy, crispy chocolate chip cookies, but I ran out of time. Maybe I'll make it for next Christmas.
You can copy my board if you feel intimidated by the process. Or make up your own. Maybe you can copy part of mine and then launch off on your own choices. I love the creative part of charcuteries and how they become little compositions.
Food Themes
When designing a dessert board, I do go with a theme. And obviously, this board is everything to do with chocolate.
Color Themes
Also, I do think about color composition. It's always good to think about these themes before you begin collecting things. I went with chocolate and red mostly for this year's Christmas board.
Now here are more tips to creating your impressive tray of desserts!
Step 1 – Selecting Your Board
There are a lot of charcuterie board choices when it comes to size, shape, and material. Invest in a couple if this is something you and your family will enjoy. I love the options of different shapes and colors. The white and trendy Board is nice during the summer months, and this Black Walnut wood is good all year round.
Each style of charcuterie board creates a mood that sets the stage for your food.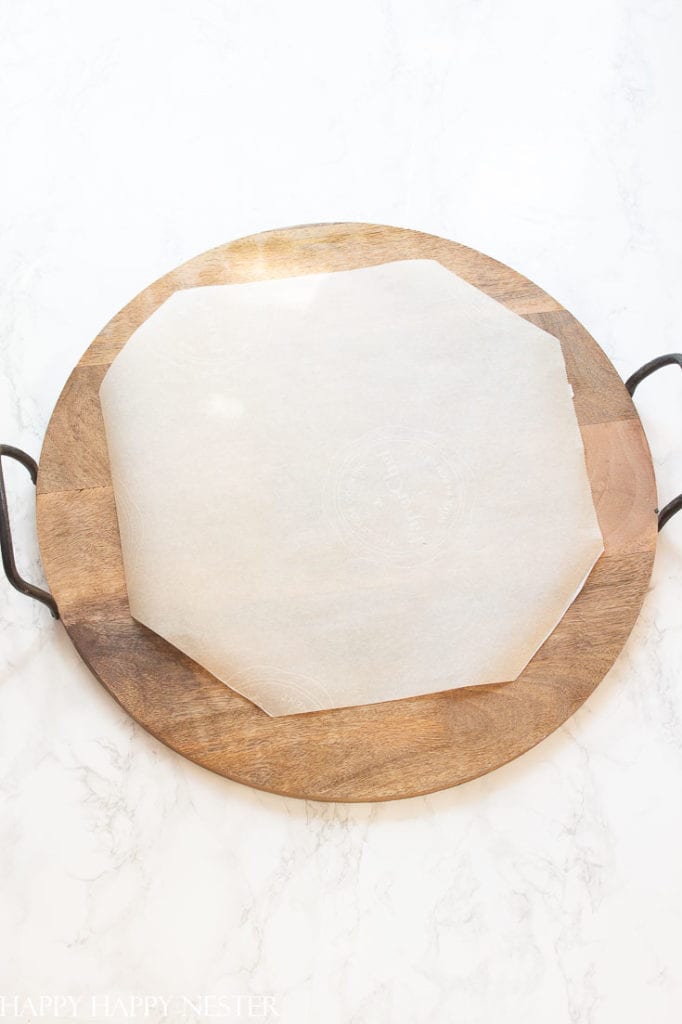 Step 2 – Prep Your Board
I know that many bloggers place their food right down on the board. I may go overboard on this step, but I like to place a layer of parchment on my board. I feel that this not only protects the board but your food as well. If you don't know what the surface of your board contains, i.e., wood sealers, then the paper barrier makes sense.
Plus, if you use a marble charcuterie board, the oil from meats and cheeses will stain the marble surface.
Step 3 – Selecting Your Cookies
I love baking my holiday cookies, but sometimes my hectic schedule gets the best of me. So, today I did a combination of homemade cookies and store-bought. The Triple Chocolate Cookies are my new favorites, and I LOVE them so much that I can't stop eating them. The Raspberry Filled Heart Cookies are festive and delish as well.
Place all of your family's favorite cookies on your board for a fun feast!
Step 4 – Seasonal Candies and Snacks
I enjoyed collecting different seasonal candies for my board. Who knew that chocolate-covered S'mores existed! Oh my, these wonderful bite-size candies are so fun and delicious.
One of my all-time favorites is the chocolate-covered toffee. I need my family to eat those, so I overindulge and eat them all in one day.
Step 5 – Containers
I like to place cute containers on my charcuterie boards. They add a bit of color and shape. I found some adorable Christmas Tree containers at Crate and Barrel. After purchasing these containers, I spied some white ones at our local thrift shop. I was so bummed that I bought mine at full price.
Step 5 – Building Your Christmas Cookie Charcuterie Board
I placed a cute border around the board first to know my interior space.
Next, I placed the foundation for the cookie tree down and placed the tree in its spot. And I plopped my homemade three-dimensional cookie tree on its platform. If you have the time and interest, this cookie tree is fun to make, and it's quite impressive.
Finally, I placed the tree containers on the board and filled in the rest. Again, I have a fun time-lapse video that you can view my process.
Here is My List of Cookies and Candies
Well, I hope you enjoyed this fun Christmas Cookie Charcuterie Board project. I thoroughly enjoyed creating and sharing it with you.
Enjoy baking and creating.
Happy Holidays!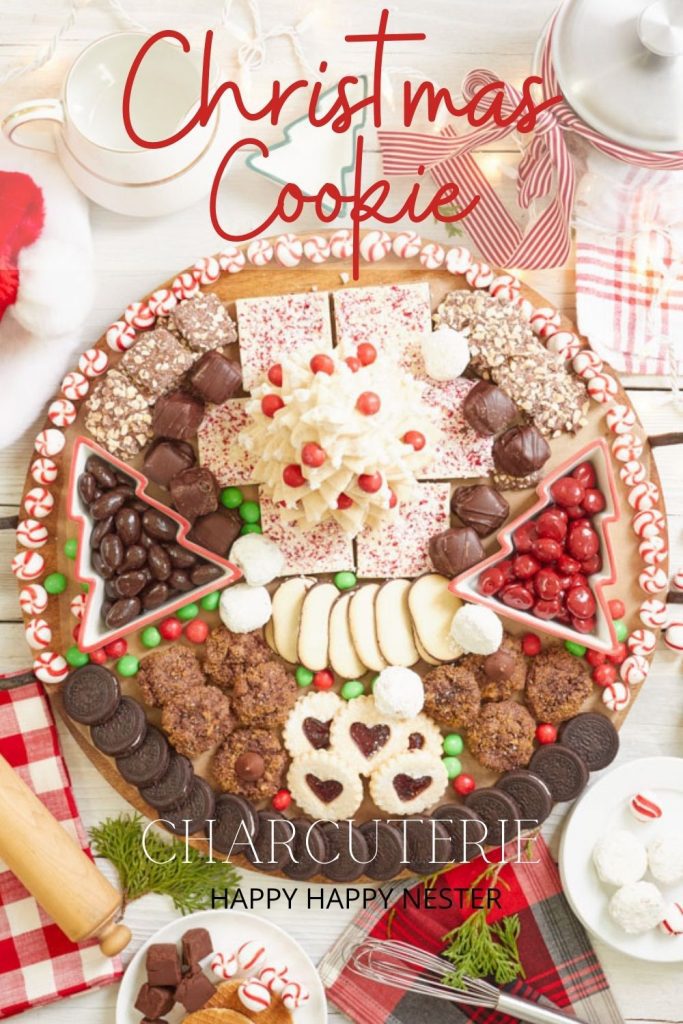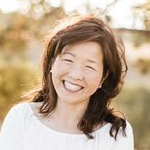 Latest posts by Janine Waite
(see all)