Do you need a Raspberry Filled Valentine's Heart Cookie Recipe? These heart-shaped cookies are the perfect dessert for Valentine's Day.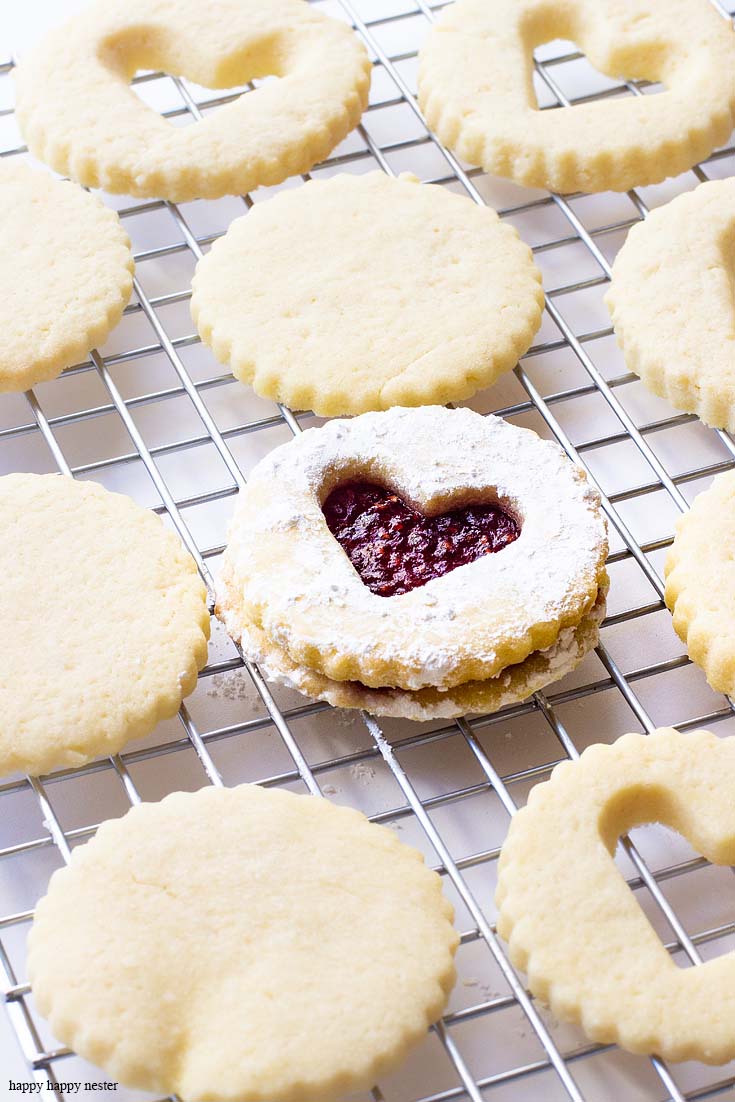 Raspberry Filled Valentine's Heart Cookie
The other day I wanted a little treat while I was shopping at the grocery store, so I bought a few cookies from the bakery department. Well, when I tried these little heart shaped cookies, it was love at first bite. At that moment, I knew I had to try making them at home. This is always how I come up with recipes. I did this with a French apple custard tart I had while on vacation in Paris France. I must say I nailed duplicating this yummy dessert.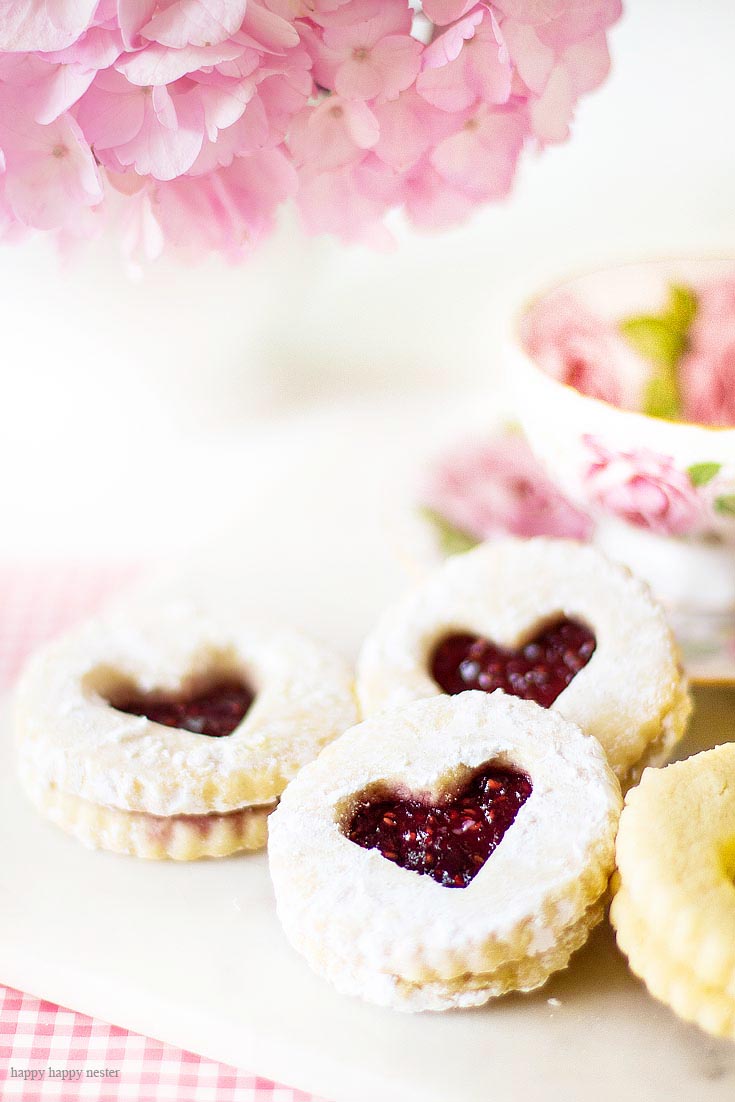 So, basically, this is a shortbread cookie recipe that keeps its shape. If you get a chance to look at this recipe, you'll notice that it doesn't have any rising agent like baking soda or baking powder. So, the reason for that is that these two ingredients make a cookie spread and puff up and I love a cookie that keeps its shape. I especially want to see a cute heart shape rather than some wonky modern art figure!
Speaking of hearts, check out these adorable heart shaped cranberry orange scones by my friend Leslie from My 100 Year Old Home.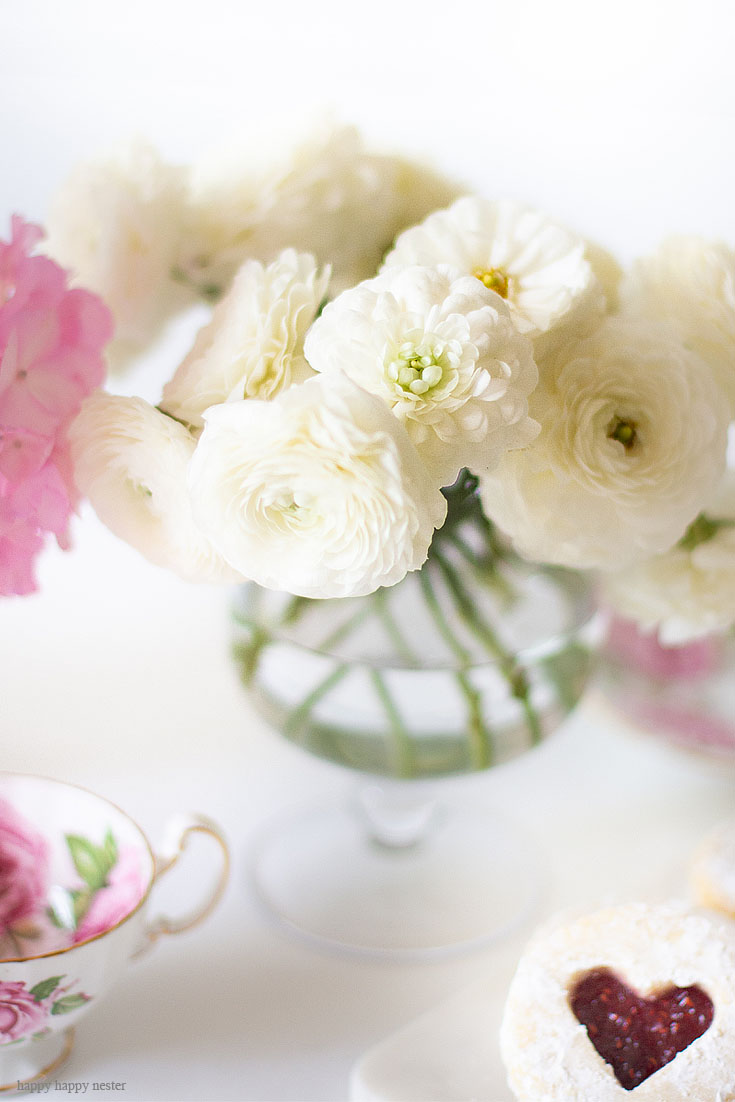 You can make these with or without the powdered sugar sprinkled on top. I personally love how the powdered sugar kind of creates almost a jelly filled doughnut kind of taste. Ok without further adieu, here is the raspberry filled valentine's heart cookie recipe.
Raspberry Filled Valentine's Cookie Recipe
This Raspberry Filled Valentine's Heart Cookie Recipe is the perfect dessert for a dinner or a party. Give them away as a Valentine's Day gift for a friend. Sprinkle them with powdered sugar for an extra-amazing sugar cookie.
Ingredients
2

cups

unsalted butter

at room temperature

2

cups

sugar

2

large eggs

3

tsp

vanilla extract

5

cups

flour

1

tsp

salt
Instructions
Cream the butter and sugar together at medium speed. Mix for 1 minute, should be thoroughly incorporated.

Scrape bowl and mix for another few seconds.

Over mixing at this step with cause too much air and will create a fluffy cookie. If you want the cookie to not spread and hold its shape then do not over mix.

Add eggs slowly and mix.

Add vanilla extract and mix.

Sift dry ingredients together (flour and salt).

Add flour mixture to the sugar. Mix at low speed for 30 seconds.

Be careful to not overmix.

Roll the dough out between parchment paper. Place on baking sheet and into the fridge for at least 1 hour.

After an hour cut out half with full circles and the other half with circles and a heart shape in the middle. Then place the cookie and sheet back in the fridge for 10 minutes to 1 hour.

Preheat oven to 350 degrees.

Bake cookies for 8-12 minutes or until the edges become golden brown. Cool on rack and when cookies are room temperature place a thin layer of raspberry jam on the full circle cookie and then top with the cookie with the heart shape.
Nutrition
Serving:
1
cookie
|
Calories:
300
kcal
You can make these cookies whatever shape you like. But since Valentine's Day is just around the corner, I thought how cute would it be to make a raspberry filled valentine's heart cookie. And if you make them for gifts, I created fun paper cones that you can tuck a few into as gifts for friends and neighbors.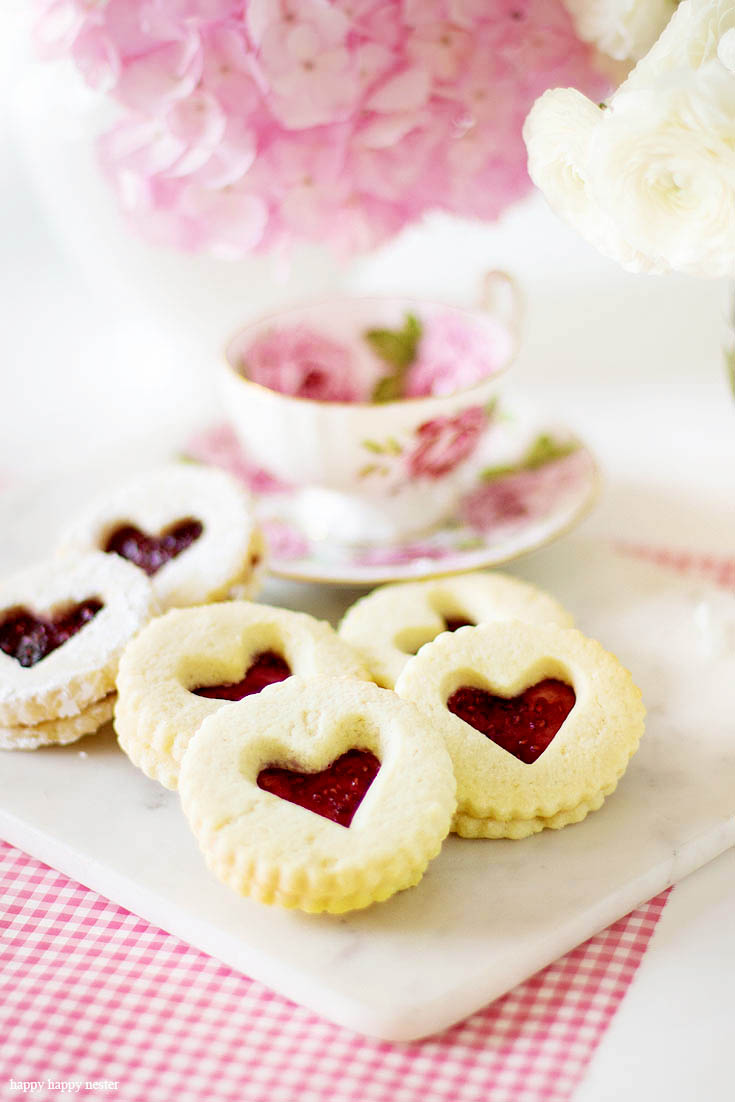 So I hope this inspires you to make these this year for your friends and family. Happy baking and until next post thanks for stopping by to check out my raspberry filled valentine's heart cookie recipe.
Cheers,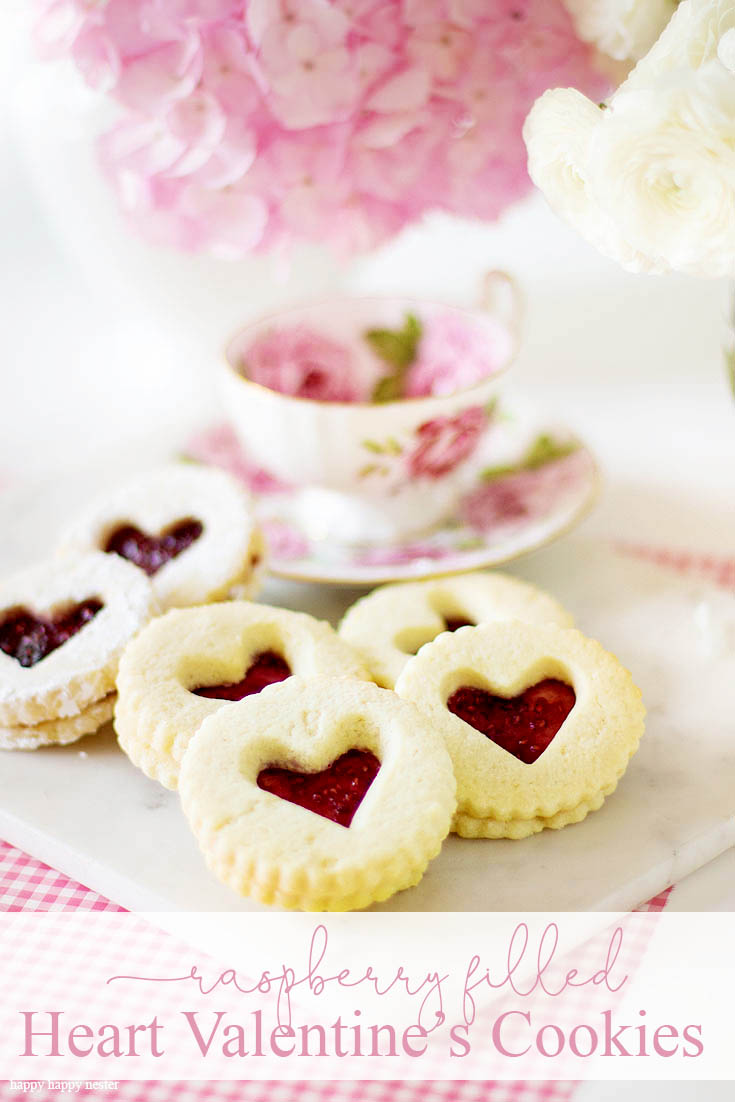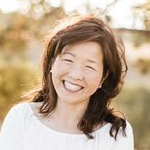 Latest posts by Janine Waite
(see all)