Serena & lily are collaborating with me on this post. And I'm excited to share my favorite Serena & Lily picks with you.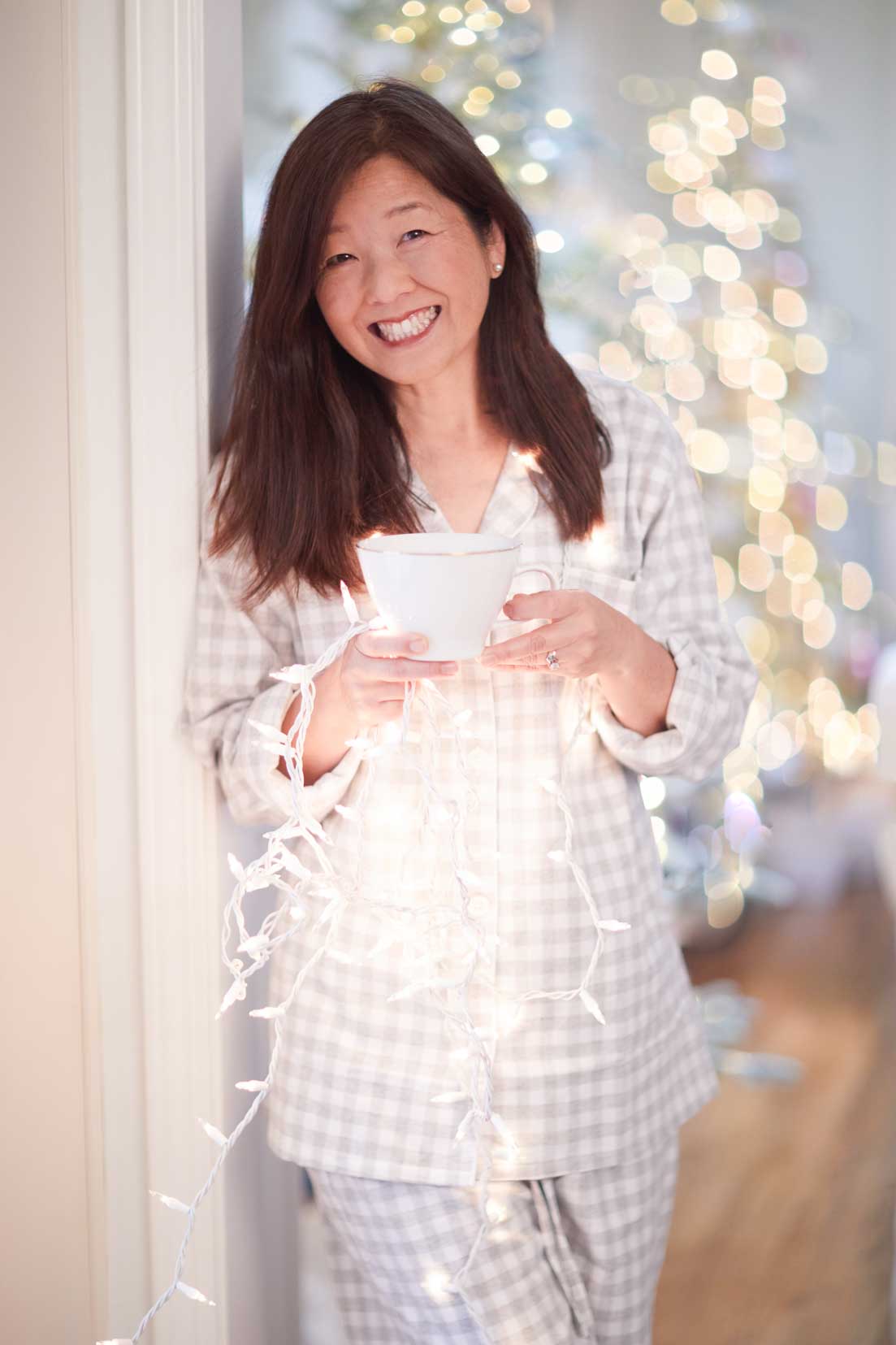 *This post is sponsored by Serena & Lily, but the opinions are all my own. 
**This post contains affiliate links
Their home decor is luxurious, and I'm happy to own a few items. The Serena & Lily style fits perfectly into our Northern California home. So, let's take a look at some of my favorite pieces. I'm pictured here in my Serena & Lily flannel pajamas, and they have become my favorite pjs and a part of my favorite Serena & Lily picks.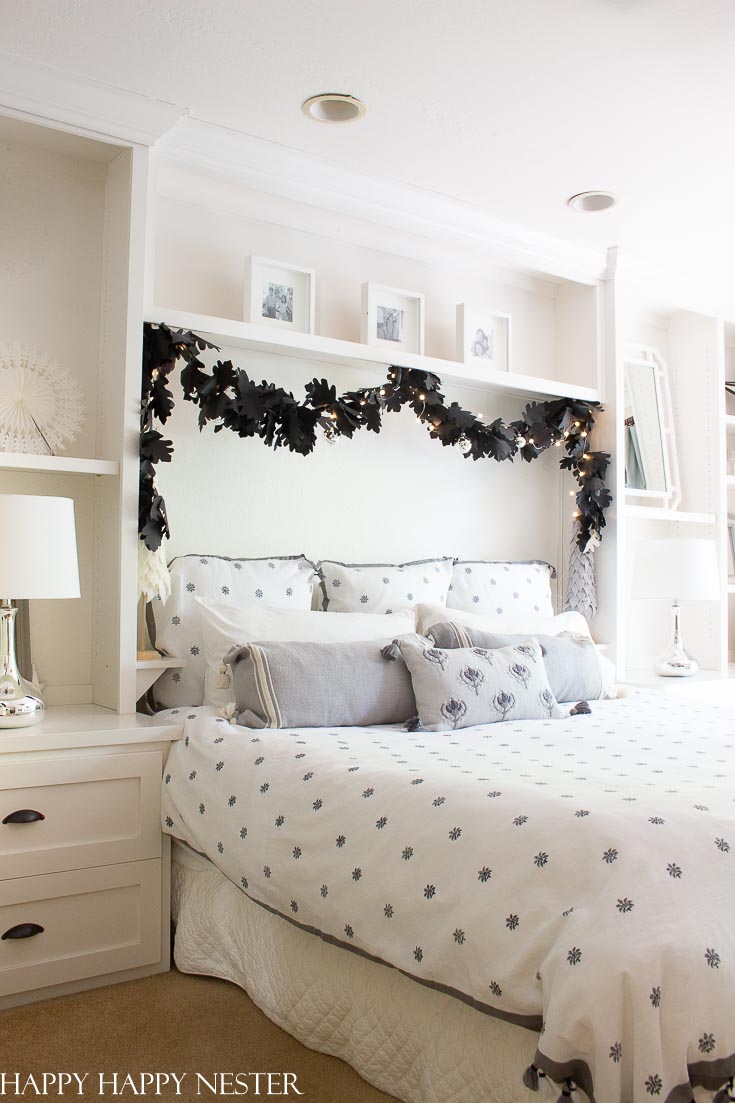 Luxurious Bedding
I absolutely love this Serena & Lily duvet cover. It so beautifully made, and the attention to detail is crazily incredible. This duvet cover is substantial, so if you get cold at night, then this is perfect for you. I found that the wrinkles don't show up too much, so I love that it is low maintenance fabric with a gorgeous style.
You can see more of my Serena & Lily winter bedroom reveal.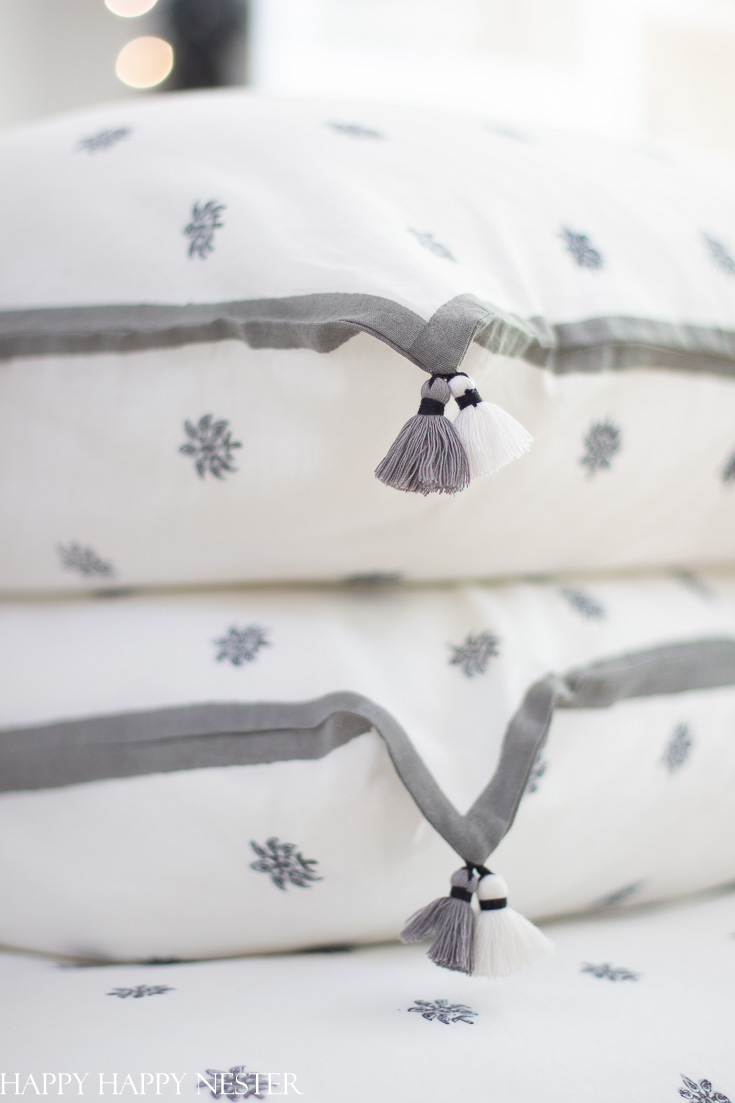 These are the details I was talking about earlier. These adorable grey and white tassels are the cutest. These Euro shams are so pretty against my bedroom wall. The added pattern and stripe around the pillow create a beautiful accent to our bed linen.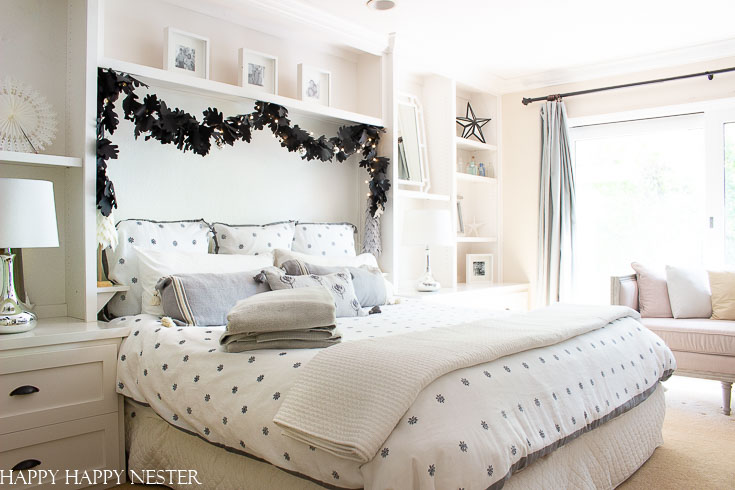 So, in this photo at the end of the bed is a kingsize coverlet. This coverlet is perfect in the summer. It is soft and similar to an old cozy quilt which we will enjoy this summer. Also, on our bed are their very luxurious Turkish cotton towels. Wowza, these are crazy amazing! I'm so happy to it as a part of my favorite Serena & Lily picks.
Luxurious Bath Towels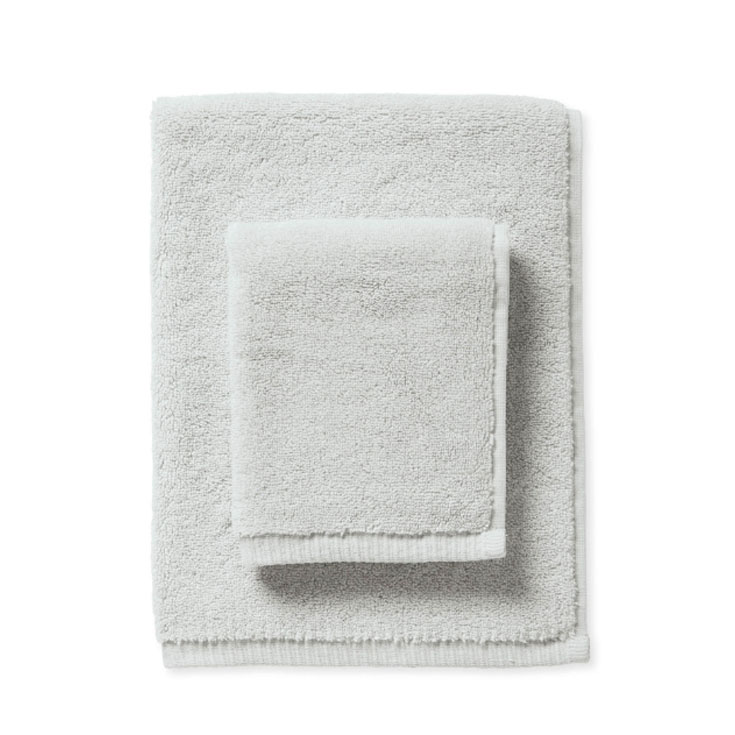 These towels are seriously my favorite towel ever. They made them light and absorbent, and despite their ability to soak in the water, they seem to dry pretty quickly. I also love that they are extra long, so I wrap myself up in these bath towels, and I'm enclosed in warmth and softness. You must try these towels out for yourself and experience the Turkish cotton, and I promise you'll be hooked!
Coordinated Pillows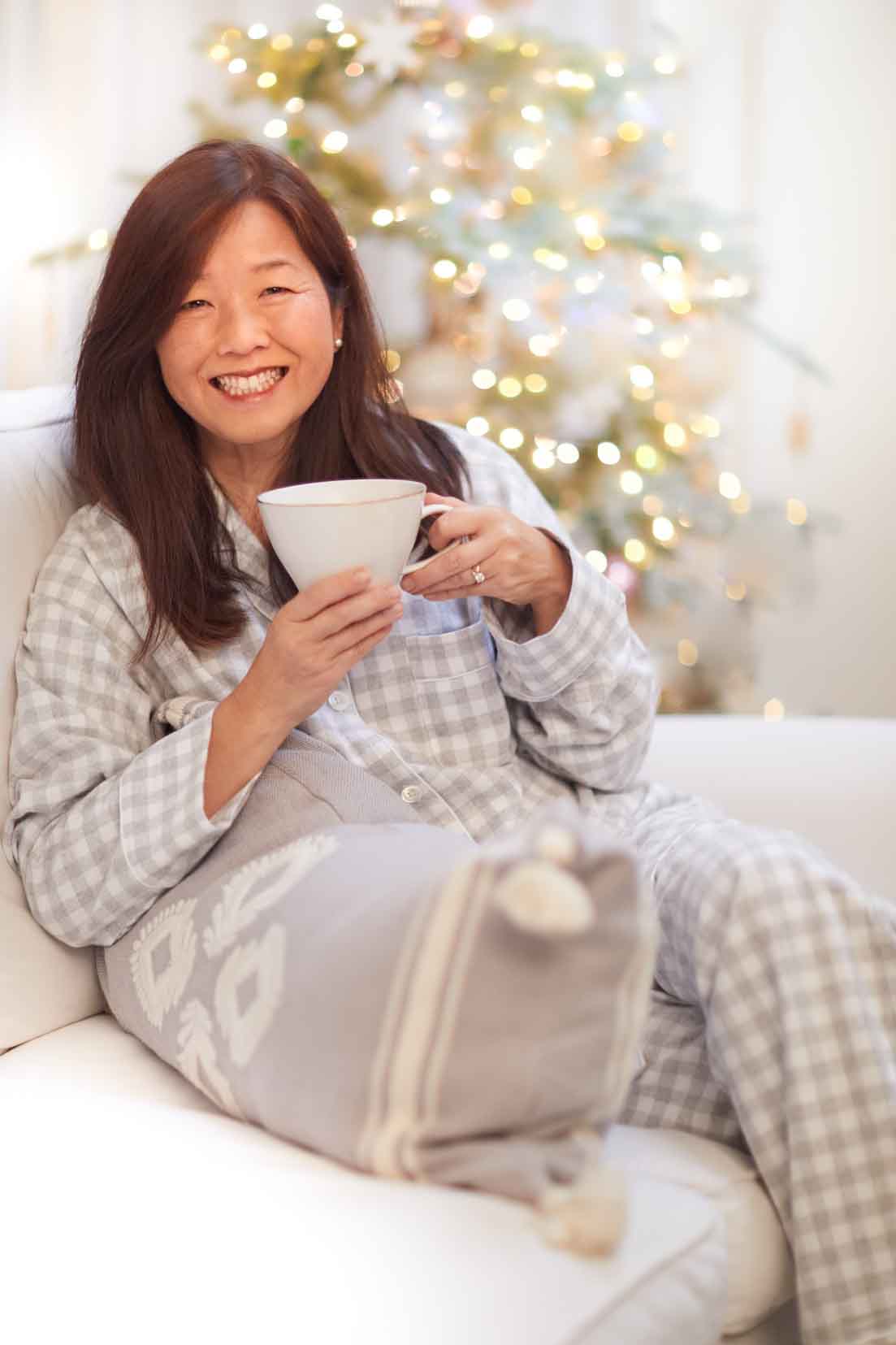 Now let's talk pillows. They have such a wide array of choices and colors for any decor. I love how most of their pillows come in common colors so you can easily match and mix styles. These lovely embroidery pillows are such an excellent addition to our neutral living room.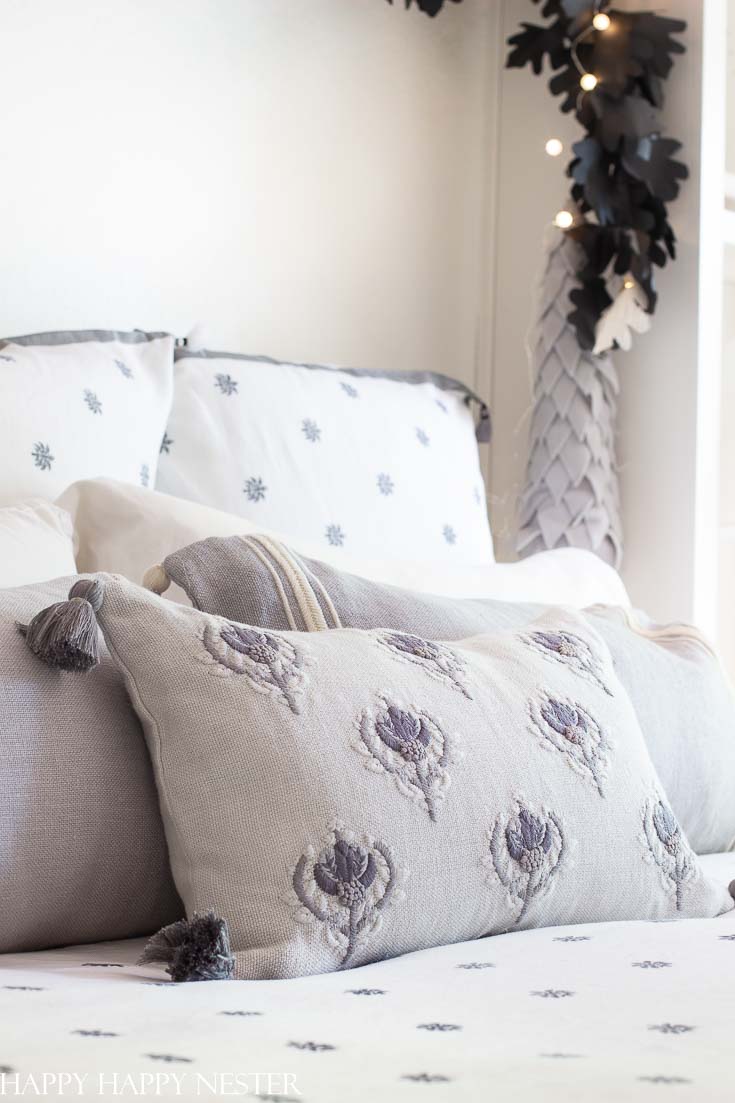 To add to my black and grey theme, this is the prettiest pillow addition to the pillow. See how easy it is to match your pillows?
My love of polka dots has me loving this adorable pillow. It is on my future purchases. You know, I can't get enough throw pillows. Here are a few more that are on my list, Seascape pillow and the Oakview pillow cover.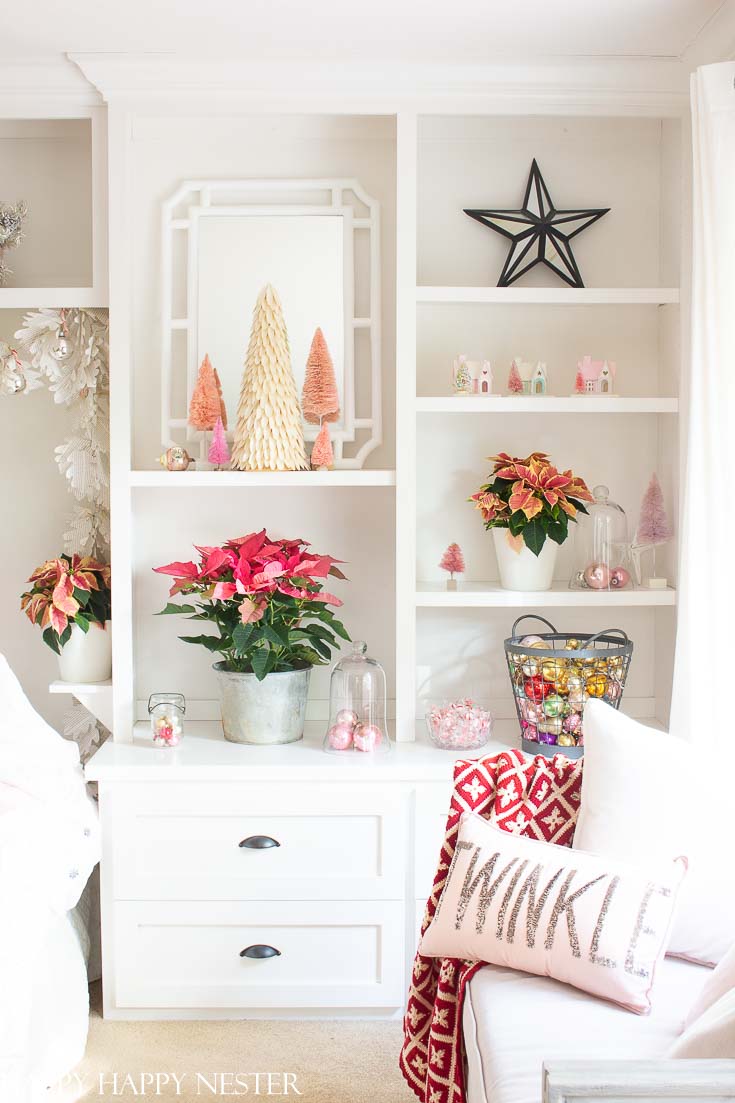 Ok, now this white mirror is so pretty. I loved it so much that I ordered another one. I place them in either our living room bookshelves or here in our bedroom bookshelves. If you need a gorgeous accent, then check out this beautiful mirror.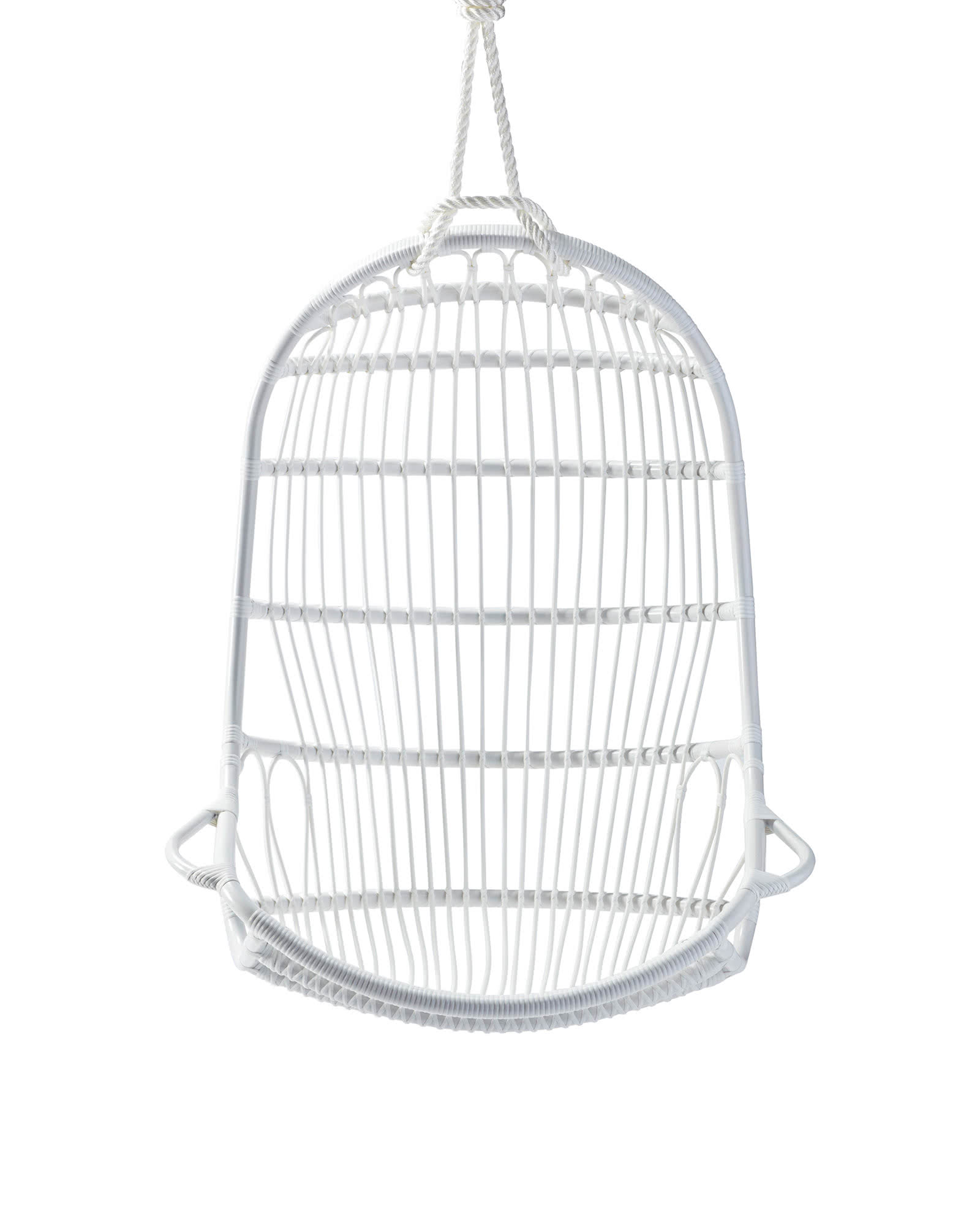 I've always wanted this outdoor hanging chair, and now I have one for our patio. This spring and summer, we will enjoy it under our white pergola. I'll add a pillow for the seat, Montecito Outdoor Pillow
Well, I hope you enjoyed my favorite Serena & Lily picks. I love everything I own from Serena & Lily, and I believe that living well begins at home.
Happy New Year!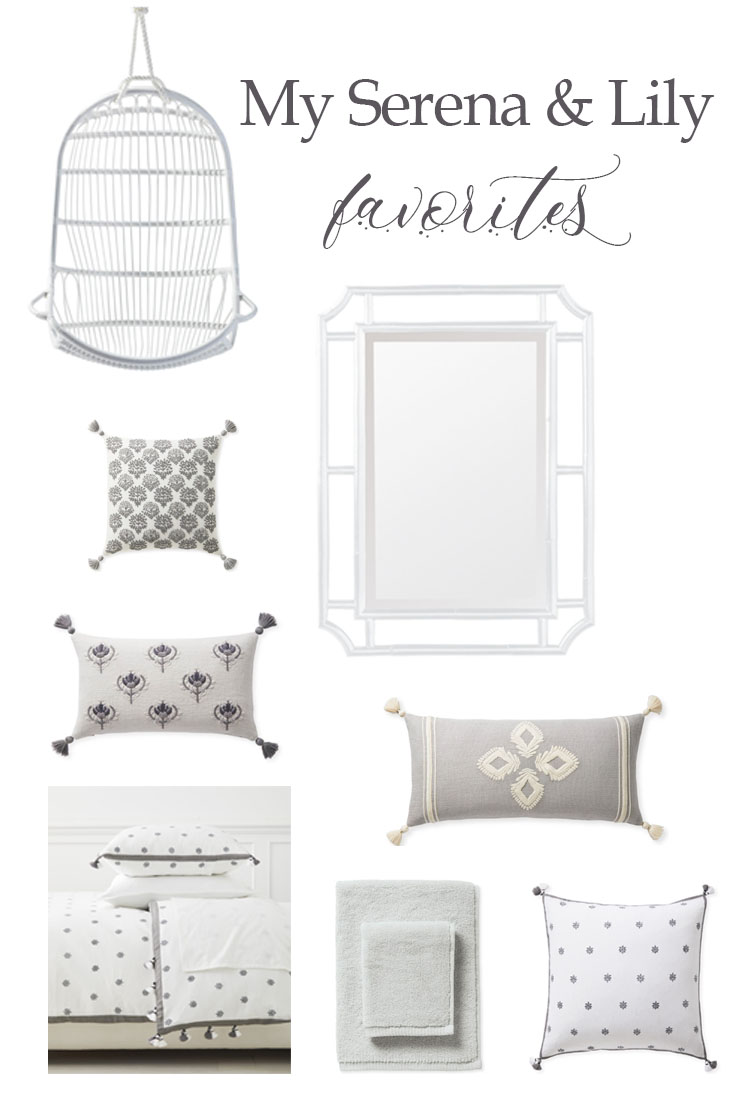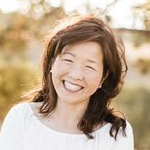 Latest posts by Janine Waite
(see all)