Hey folks, let's chat about something that's got me all excited for the upcoming fall season – Serena and Lily Throws!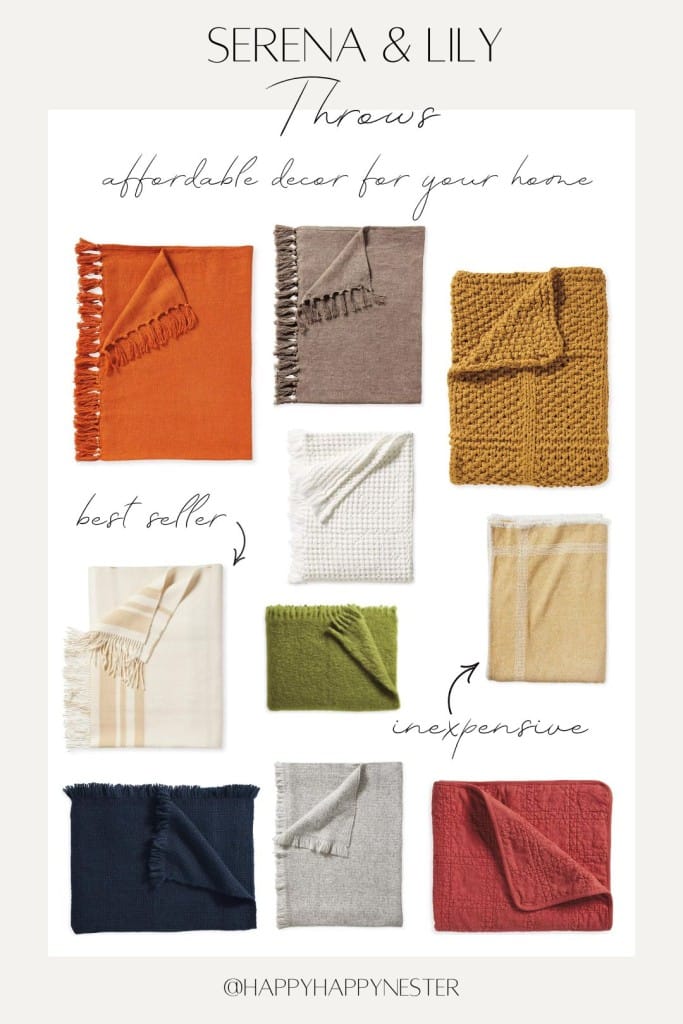 You're seriously missing out if you still need to wrap yourself up in one of these cozy wonders.
Listen up, autumn is all about those chilly evenings and crisp mornings.
And what's the best companion for those times? You guessed it – throws and blankets!
There's something magical about curling up on the couch with a cup of hot cocoa wrapped in a soft, snuggly throw.
It's like a warm hug for your whole body.
Serena and Lily Throws
Now, let's talk about Serena and Lily. These guys are like the Picasso of home décor.
They have this knack for blending style and comfort in the most genius way.
Who knew a throw could be an interior design statement, right?
The thing about Serena and Lily's throws is that they've got options for every vibe.
Whether you're into that classic, timeless look or more about those trendy, contemporary feel, they've got you covered.
And don't even get me started on the colors and patterns – it's like they plucked them straight from the fall foliage.
But it's not just about the aesthetics. The quality of these throws is off the charts. They're made to last through countless fall seasons.
You won't have to worry about them losing their softness or getting all wonky after a few washes.
Nope, Serena and Lily are all about that durability game.
And hey, let's remember the versatility. Throws aren't just for cuddling on the couch.
You can drape them over your bed for warmth and style or take them outside for a bonfire night under the stars.
They're like your autumn sidekick, always there to keep you comfy.
So, there you have it. Throws and blankets are like the unsung heroes of fall, and Serena and Lily are like the MVPs of the throwing world.
If you want to level up your fall game, do yourself a favor and check out their collection.
Your couch and your chilly evenings will thank you!
Light Colored Throws
Dark Colored Throws
Festive Fall Throws
LIGHT COLORED THROWS
First, these throws aren't just regular throws – like a one-way ticket to the ultimate comfort town.
Who doesn't love wrapping themselves up in a soft, snuggly blanket, right? And Serena and Lily seem to have cracked the code on making throws that are just perfect for that.
What's got me excited is the range of light colors they offer. We're talking about those dreamy pastels and neutrals that can easily blend in with any room's vibe.
Whether going for a chic, minimalist look or aiming for that coastal beachy feel, these throws have your back.
And can we talk about how they instantly uplift the whole room? It's like throwing (pun intended) in a pop of elegance and comfort.
DARK COLORED THROWS
These throws can transform your living room from "meh" to "whoa" in seconds. Toss it over the back of your couch or lay it across an armchair – instant style upgrade.
They're perfect for those chilly nights when you need extra warmth. The thing that sets these throws apart is the attention to detail.
Serena and Lily aren't just throwing together any old piece of fabric. No way! They're crafting these throws carefully, ensuring the stitching is on point, and the colors are rich and deep.
Dark-colored throws from Serena and Lily are a must-have if you're all about that cozy-chic vibe.
They're the epitome of comfort and style rolled into one, and once you've got one, you'll wonder how you ever lived without it.
FESTIVE FALL THROWS
If you're anything like me, you're all about that autumn vibe, and what better way to snuggle up and embrace the season than with some seriously impressive throws?
First, let's take a moment to appreciate how Serena and Lily get that fall isn't just a season but a whole mood. These throws are like a big, warm hug for your home.
They've got that magical ability to turn any space into an autumn oasis – think pumpkin spice latte in blanket form. Now, what makes these throws stand out? Well, for starters, the design game is strong with these.
They've got everything from classic plaids that scream "cabin weekend" to those trendy abstract patterns that somehow somehow look cozy and chic simultaneously.
It's like they've captured the essence of fall and woven it right into the fabric.
---
Hey there!
Thanks for swinging by the blog and checking out those fantastic Serena and Lily throws. Aren't they just the coziest?
Fall is approaching on the blog, so stay tuned for more decor inspiration, recipes, and upcoming crafts!
Cheers!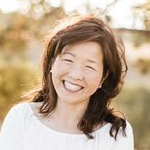 Latest posts by Janine Waite
(see all)