Hey there, and welcome to fall on the blog! Let me tell you about Serena and Lily Rugs – they are the best for this season!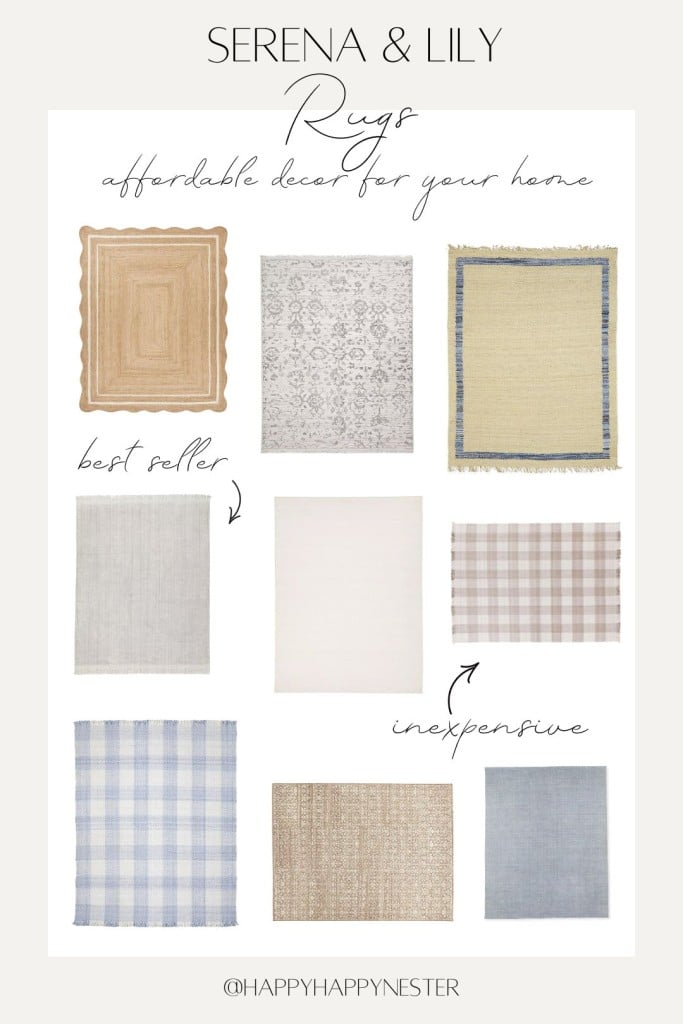 First off, these rugs are like a warm hug for your feet, especially when the weather's getting cooler.
Why You'll Love These Rugs
The textures are next-level cozy – think plush, soft, and oh-so-inviting.
The fall color palette they've got going on?
Total autumn magic. Deep earthy tones, rich reds, warm oranges, and calming blues – it's like they captured the essence of fall and wove it into these rugs.
Seriously, they're like an autumnal symphony for your floors.
Why You'll Love The Designs
And let's talk about the designs – they're the definition of chic and sophisticated.
Whether you're into modern vibes or a more traditional aesthetic, Serena and Lily have covered you.
Their patterns and prints can quickly level up your cozy fall decor game.
They're also durable, which means they'll last you through many cozy fall seasons.
Fall at Serena & Lily
Overall, Serena and Lily's rugs are like the fall fashion statement for your floors.
If you want to give your space that autumnal makeover, these rugs are where it's at.
Trust me, your feet and your fall-loving heart will thank you!
Fall Rugs
Brown Rugs
Blue Rugs
White Rugs
Serena and Lily Rugs
FALL RUGS
The colors are like a symphony of autumn leaves — warm oranges, deep reds, and rustic browns.
It's like having the fall foliage right at your feet but without the crunch underfoot!
And the patterns? Don't even get me started.
They have these delightful geometric patterns or some with nature-inspired designs like pinecones or leaves.
WHY FALL RUGS?
It's like bringing a piece of the outdoors into your home, minus the cold breeze.
The texture is another level of excellent. Soft and plush, you want to snuggle up on it with a hot cup of cocoa and a good book.
It's not just about the look; it's the whole fall ambiance these rugs create.
They make you want to wrap yourself up in a blanket, light candles, and revel in the autumnal charm.
Serena and Lily know how to capture fall's essence and put it on your floor.
BROWN RUGS
First off, brown is such a versatile color, right? Goes with everything.
Serena and Lily took that idea and ran with it. Their brown rugs come in shades, from warm and toasty chestnuts to decadent, deep chocolates.
Here's the genius part: they've got brown in all textures and patterns.
Fluffy, shaggy rugs that make you want to sink your toes in. Classic weaves that exude elegance.
And let's remember the modern geometric patterns for that contemporary vibe.
WHY BROWN RUGS?
Do you want a cozy, homey feel? Go for a lighter, honey-toned brown rug—it'll make your space feel warm and inviting.
Are you trying to create a luxe, sophisticated look? Grab a darker brown mat that oozes class and style.
No matter your taste or the color scheme of your place, Serena and Lily's brown rugs have your back.
BLUE RUGS
First, Serena and Lily are like the rockstars of home decor, and their blue rugs are legit iconic.
Blue is their brand's signature color. It's like their secret sauce for making your crib feel like a cozy, coastal retreat, no matter where you live.
Picture this: you walk into a room with a Serena and Lily blue rug – it's like stepping into a calming oasis.
WHY BLUE RUGS?
The shades of blue they use are perfect – from soft, muted blues that evoke beachy vibes to deeper, richer blues that add a touch of sophistication.
It's like having the ocean at your feet without the sandy mess!
And here's the kicker – blue is just on point for fall. As the leaves change and the days get a bit chillier, you want that cozy, comforting feel in your home.
Blue rugs bring that warmth and serenity that fits the fall season.
Plus, they're super versatile.
They can play nice with pretty much any fall decor you throw their way – think pumpkins, rustic wood, and those fall-scented candles.
WHITE RUGS
First, white rugs from Serena and Lily are like the MVPs of the rug world.
They bring this fresh, clean, and airy vibe to any space.
You might think white is a risky choice, especially with the fall season around the corner, but hear me out.
WHY WHITE RUGS?
White is like a blank canvas. It goes with EVERYTHING.
White plays nicely with the fall palette, from the fiery reds and oranges of fall leaves to the warm tones of pumpkins and gourds.
Imagine a cozy living room with a beautiful white Serena and Lily rug as the base.
Throw in some caramel-colored sofas, deep red pillows, and maybe a touch of mustard yellow. Bam! You've got that perfect fall feel.
And let's not forget, when you have a white rug, it's like the fall decor gets to pop even more.
The contrast is on point.
The white carpet sets the stage for a rustic autumn look or a more modern, minimalist vibe.
---
Hey there!
Welcome to the fall season, my friends!
I hope you enjoyed this fantastic collection of rugs from one of my favorite brands.
I'm slowly but surely creating more and more autumn-inspired blog posts, so head to the blog for this season's recipes, crafts, and decor inspiration!
See you there,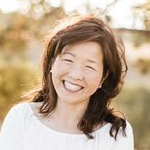 Latest posts by Janine Waite
(see all)