Oh man, let me tell you why I love that Fall Floral Decor vibe! Seriously, it's like a match made in cozy heaven.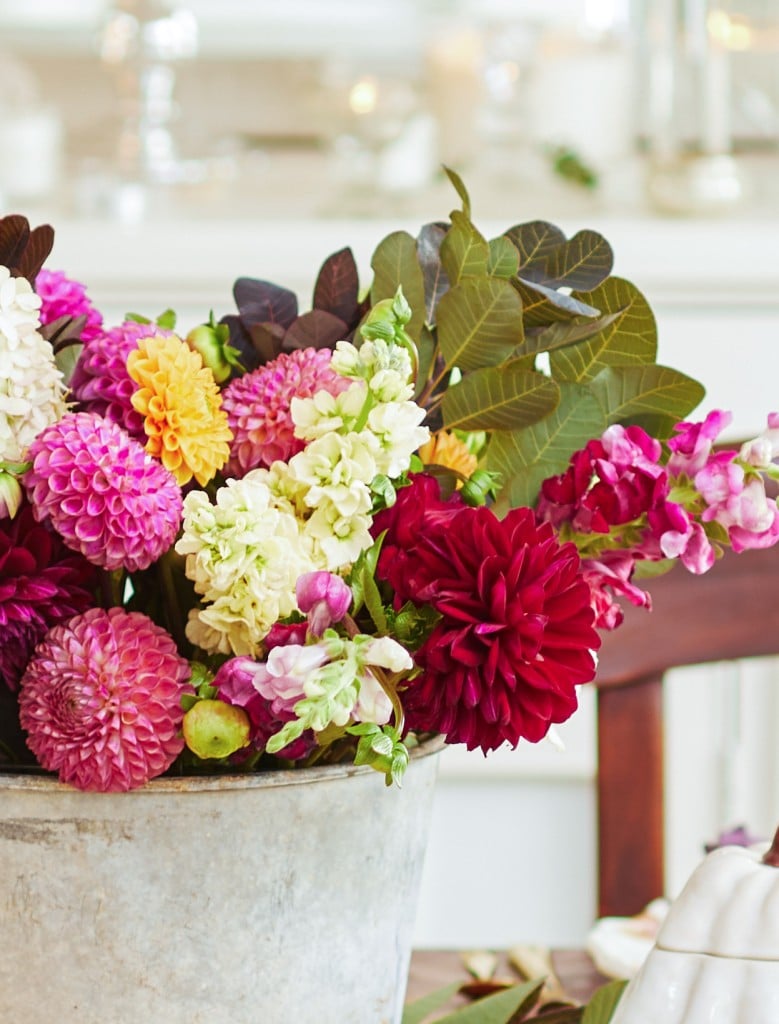 So, you know how fall is all about those warm, earthy tones, pumpkin spice everything, and that crisp, slightly chilly air?
Well, guess what? Flowers can get in on that action, too!
But it's not just about the colors – it's the textures too.
Fall floral arrangements have this way of incorporating all these extraordinary elements like dried leaves, twigs, and maybe even a cute little pumpkin or two.
It's like a tiny autumn wonderland on your dining table or mantel.
Saturday Chitchat with Janine – Volume 133
Hello, weekend,
Can we talk about how fall floral decor brings a touch of nature indoors?
I love some cozy blankets and hot cocoa, but having a bit of the great outdoors inside is something special.
Let's not forget the warm and fuzzy feelings these flowers bring. You know that feeling when you jump into a big pile of leaves?
Well, fall floral arrangements give me a similar sensation.
They remind me of childhood adventures, apple picking, and hayrides. They're like a tangible memory of all the excellent stuff fall brings.
So yeah, that's why I'm head over heels for fall floral decor. It's like capturing the season's essence in a vase – colors, textures, memories.
Personal Note from Janine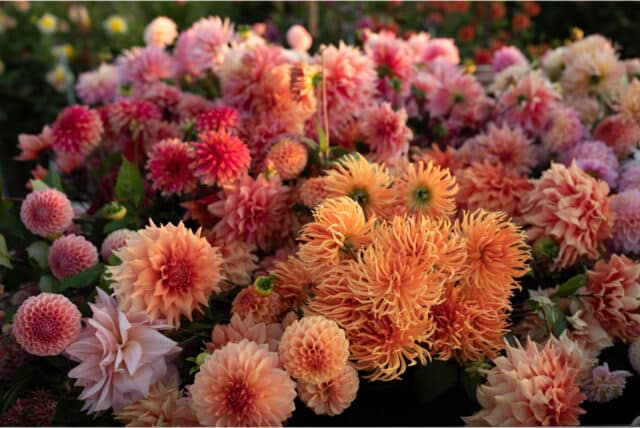 Photo: Floret Flowers
Hi Friends!
I've struggled for a long time with growing vegetables.
They just never seem to make it and end up dying off quickly.
But, on the other hand, our flowers are thriving like crazy! It's almost as if we were meant to focus on flowers instead of vegetables.
Recently, I've been thinking a lot about dahlias and how I've always regretted not growing them in my garden. So, I've decided to take the plunge and order some online in February to plant in the spring.
I haven't quite figured out where to put them yet, but I have plenty of time to decide before the planting season arrives.
In the meantime, let's celebrate the beautiful fall flowers that are currently in bloom!
Cheers,

This Week's Inspiration – Fall Floral Decor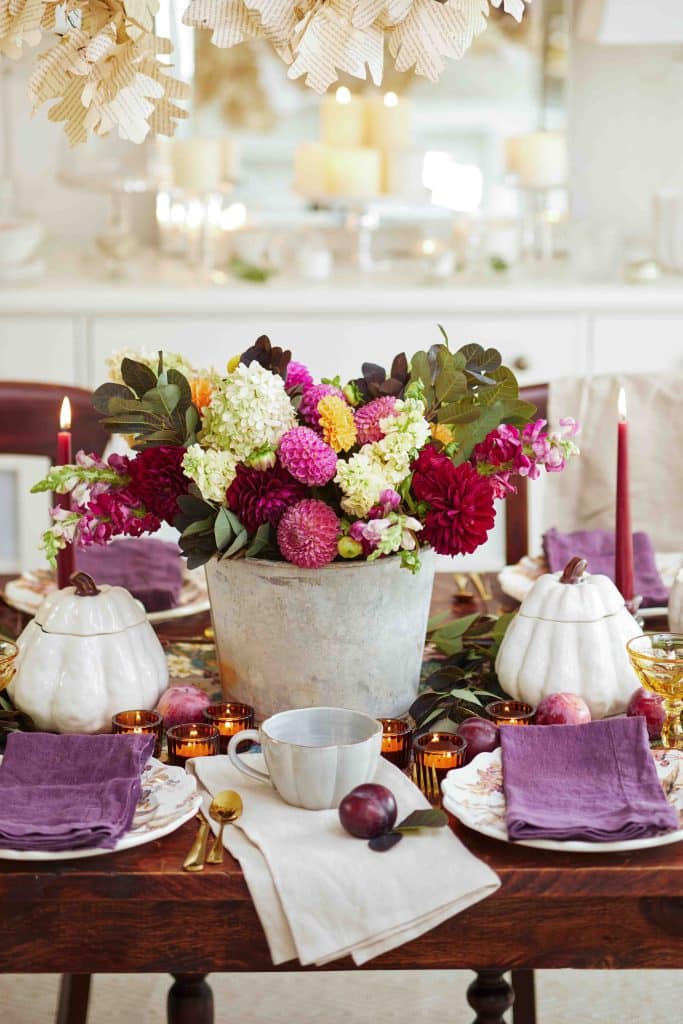 You can feel that autumn is on its way, and I've already started adding charming fall vibes to our home with the perfect Fall Dining Room Table Decor!
So, add some warm hues and charming calico patterns to create a cozy and inviting atmosphere.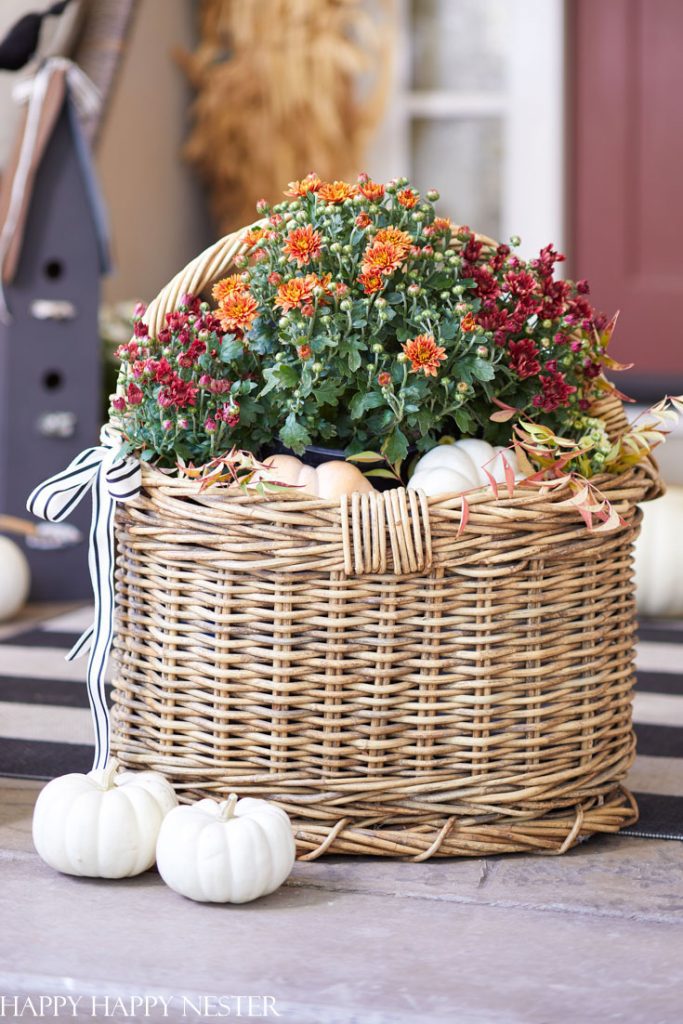 Need help with Fall Mum Display Ideas for Your Front Porch? Check out this post for the best color combinations, arrangements, and containers.
Let's talk about decorating your porch for fall.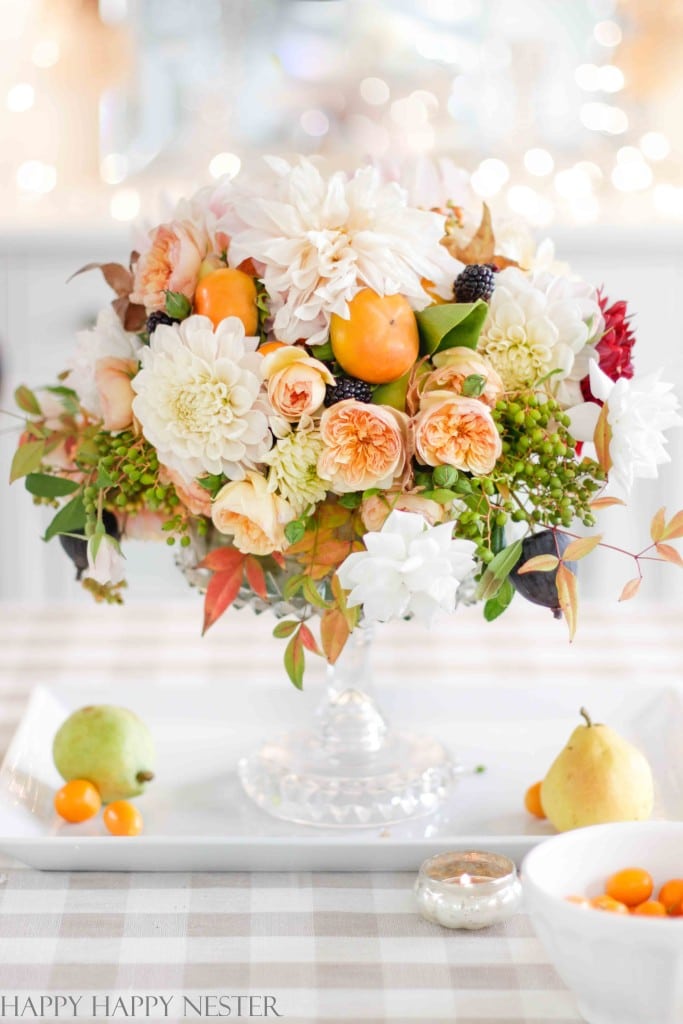 Flower Arrangements with Fruit
Autumn always has a fruit harvest, so creating Flower Arrangements with Fruit makes sense! Make a bouquet that blends fall fruit with fall flowers.
Persimmons, black figs, and kumquats dot the arrangement of dahlias!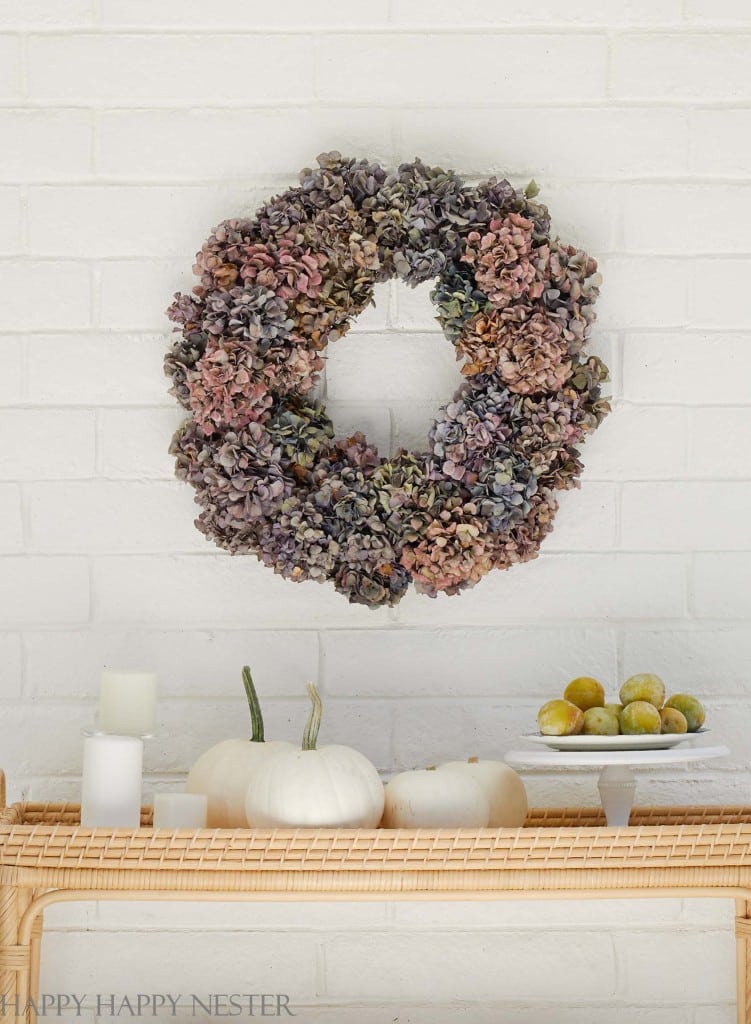 Dried Hydrangea Wreath Tutorial
I love this time of year when all the hydrangeas turn royal colors. I decided to share my Dried Hydrangea Wreath Tutorial with you this fall.
This simple wreath is gorgeous with its purples, blues, and deep green flowers. Use your flowers from your garden or buy them from a store!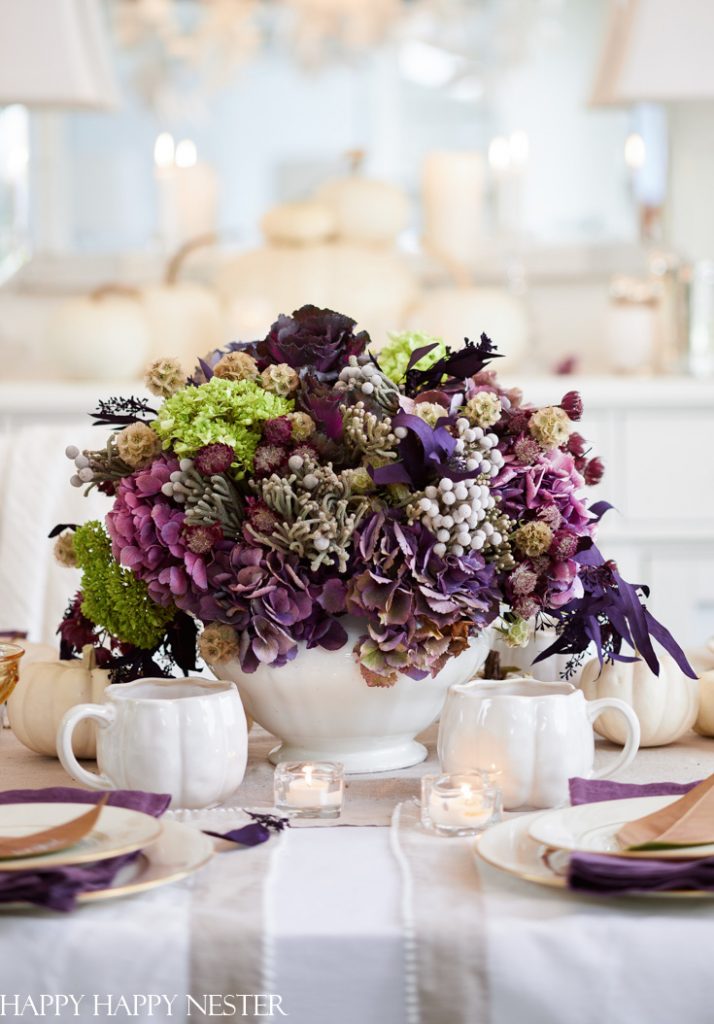 Farmhouse Fall Centerpiece DIY
Here's an unusual twist on a Farmhouse Fall Centerpiece. This gorgeous bouquet includes a gorgeous rich color of purple flowers.
I'll show how I designed this floral arrangement step-by-step!
Boutique of the Week – Fall Area Rugs
Fall is almost here! And you know what that means, right? It's time to cozy your living spaces with Fall Area Rugs.
When the temperatures drop, and you're trading your flip-flops for fuzzy socks, these rugs provide that extra layer of snuggly goodness.
My Favorite Things – Fall Floral Decor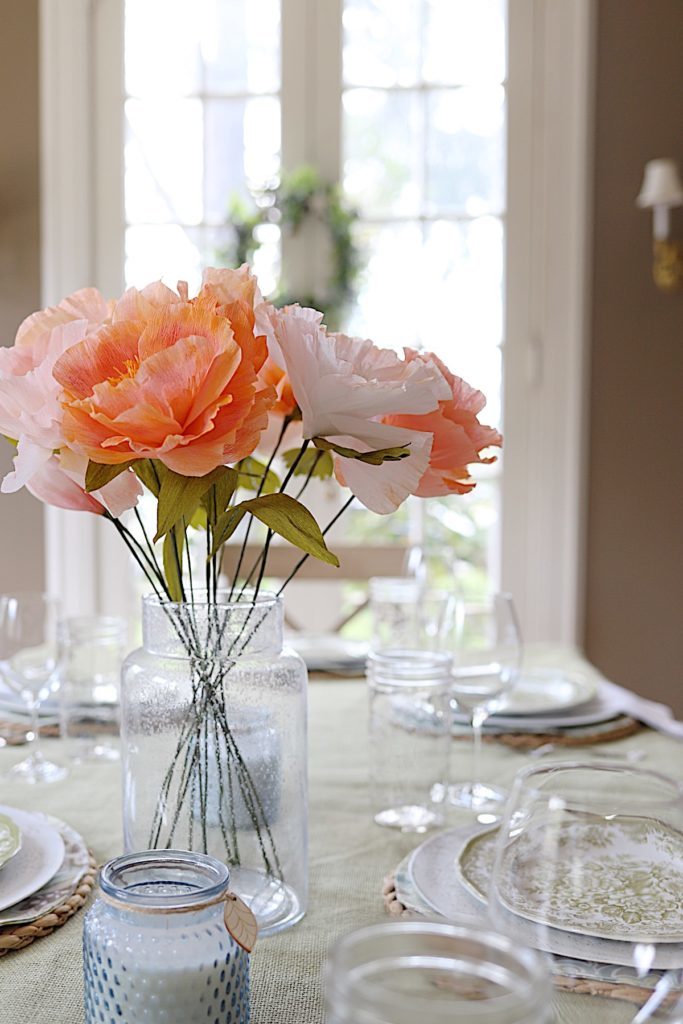 Today's theme is centered around fall flowers and I decided to include these awesome tips and ideas from my friend Leslie.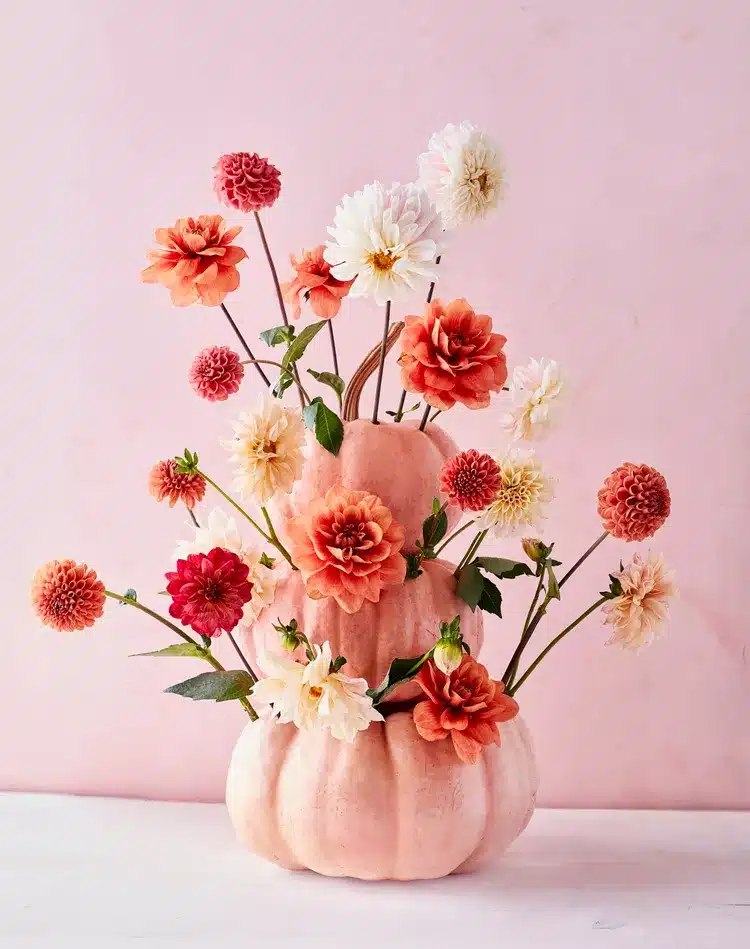 How to Make a Tulipiere Flower Vase
This spirited arrangement, which was inspired by tulipière vases, is enough to make your jack-o'-lanterns jealous. Create this fun idea with Martha Stewart.
A Stunning Fall Flower Foliage Centerpiece
Bring on the jewel tones for a rich fall centerpiece with this gorgeous creation made by Sunset Magazine.
What's Trending On The Blog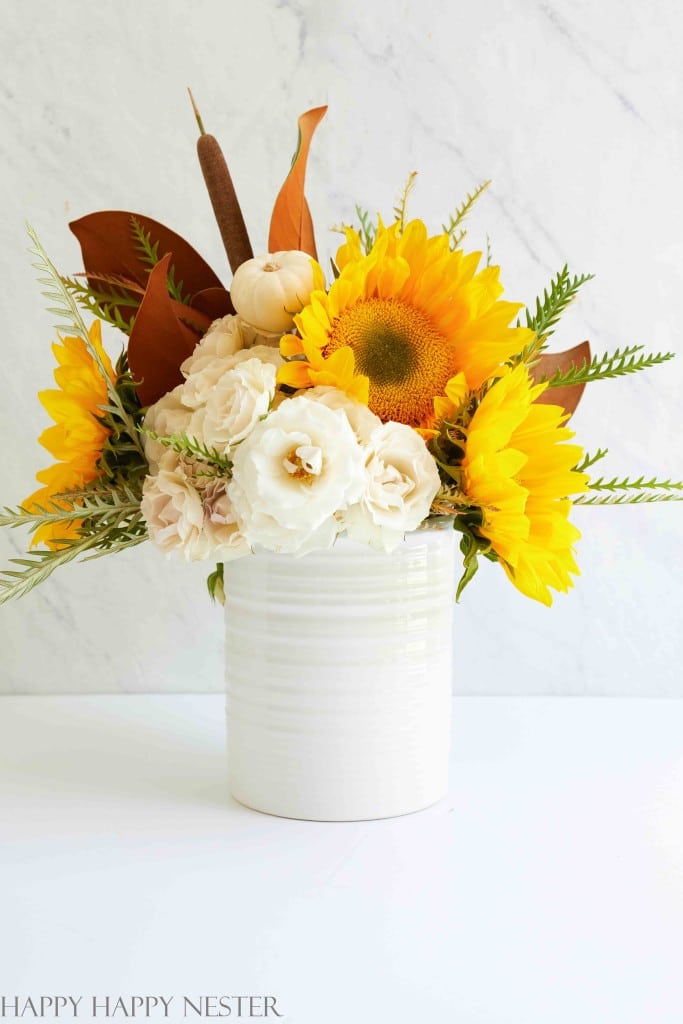 Trader Joe's Flower Arrangements
I am slowly but surely preparing for cold weather, hot drinks, and lots and lots of pumpkins. In the meantime, I create floral arrangements!
So come on and check out these Trader Joe's Flower Arrangements!
This Week's Tip – How to Prevent Droopy Hydrangeas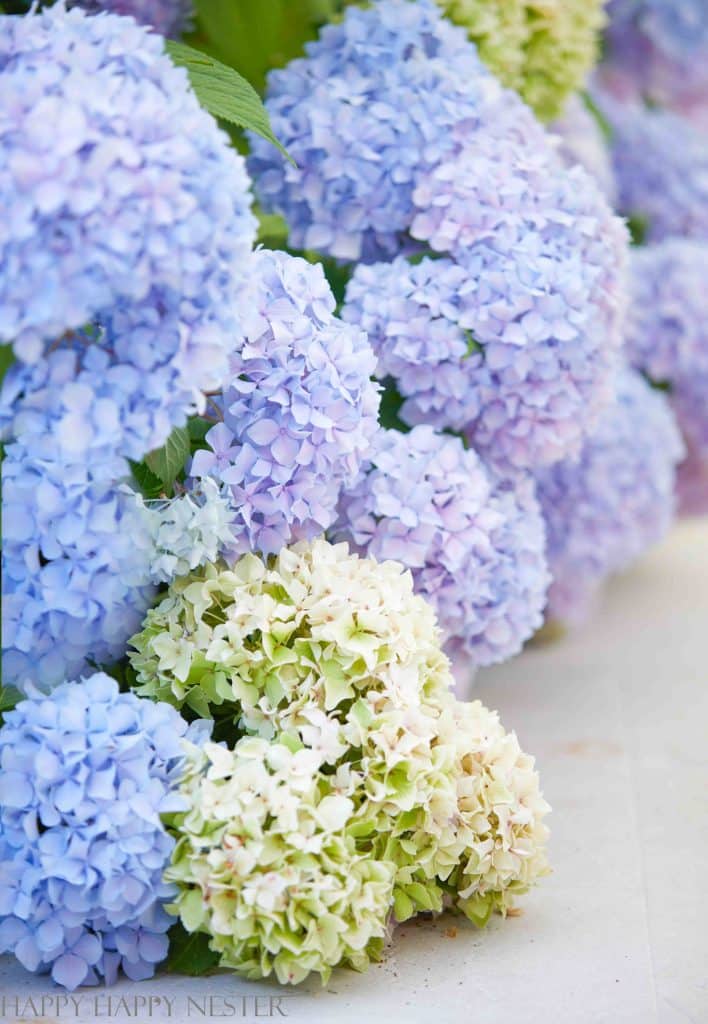 Droopy Cut Hydrangeas?
Have you experienced your freshly cut hydrangea flowers wilting once you add them to a flower arrangement?
I recently trimmed some of my hydrangeas, and I noticed that the ones where I applied Alum to the stems remained vibrant and didn't sag. However, the ones I put directly into the water didn't hold up as nicely.
For your future hydrangea purchases, consider placing a bit of Alum on a small plate and gently rolling the cut end of the stem in it. This might help maintain their freshness and prevent drooping.
Latest Obsession – Fall Faux Vine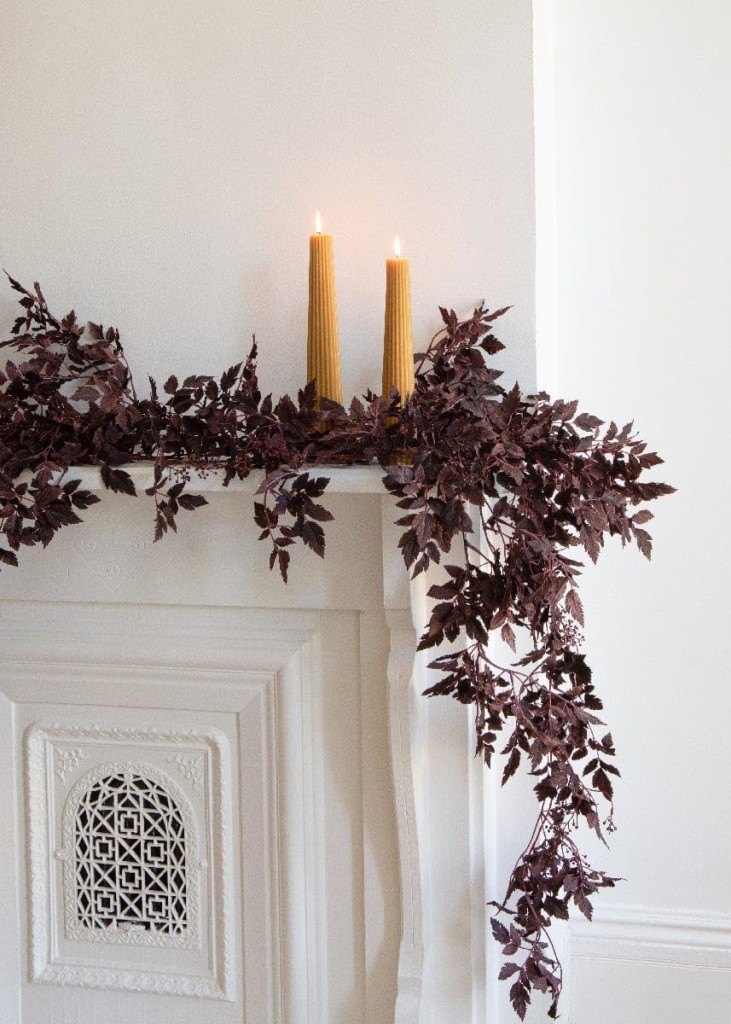 I'm totally smitten with this faux garland and its gorgeous fall colors! Every time I spot it online, I can't help but feel the urge to treat myself.
You know what? I'm thinking this weekend might be the time I actually go ahead and buy it to decorate my mantel!
---
Hey there!
I wanted to say a big thanks for swinging by the blog today to chat about my fall floral decor ideas.
Your visit means a lot, and I hope you found some inspiration for adding a touch of autumn beauty to your space.
Cheers!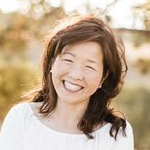 Latest posts by Janine Waite
(see all)