There is nothing as pretty as a Watercolor Floral Throw Pillow! It is an easy thing to add a new seasonal pillow to your sofa to freshen up your home.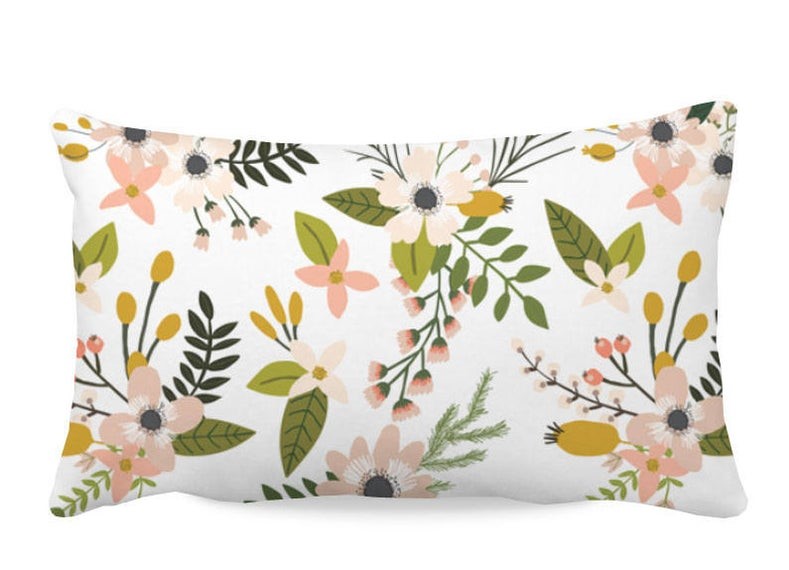 It's great to have a few new pillows to add to your basic solid white pillows. And beautiful flower pillows are great for spring and summer home decor.
Welcome to the Boutique of the Week. This is a weekly Wednesday post in which we share a few small shops and their beautiful home decor.
And since this week is flower week over here, I thought it would be perfect to share a few watercolor floral throw pillows.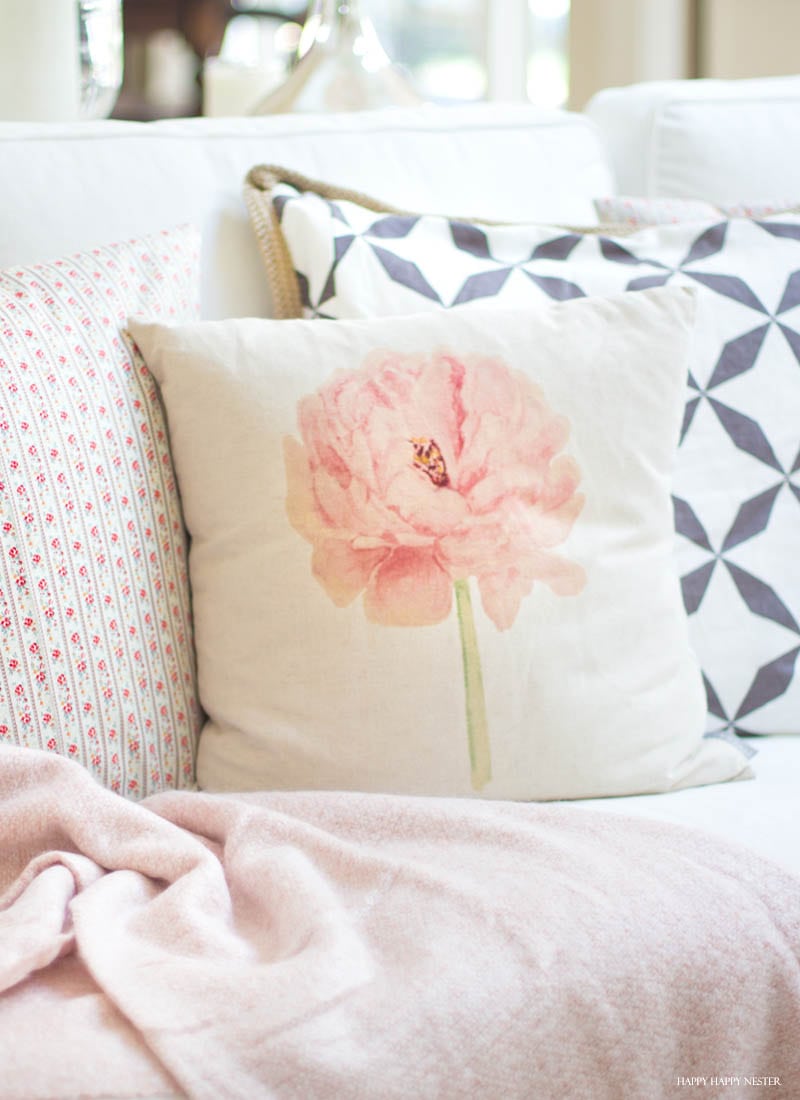 I always take a few out of storage at the start of a new season. This Pink Peony from Ivory and Linen is one of my favorite pillows! It moves around the house to our different rooms.
Ok, let jump right into the this pretty collection of pillows!
Watercolor Floral Throw Pillows
*The following post contains affiliate links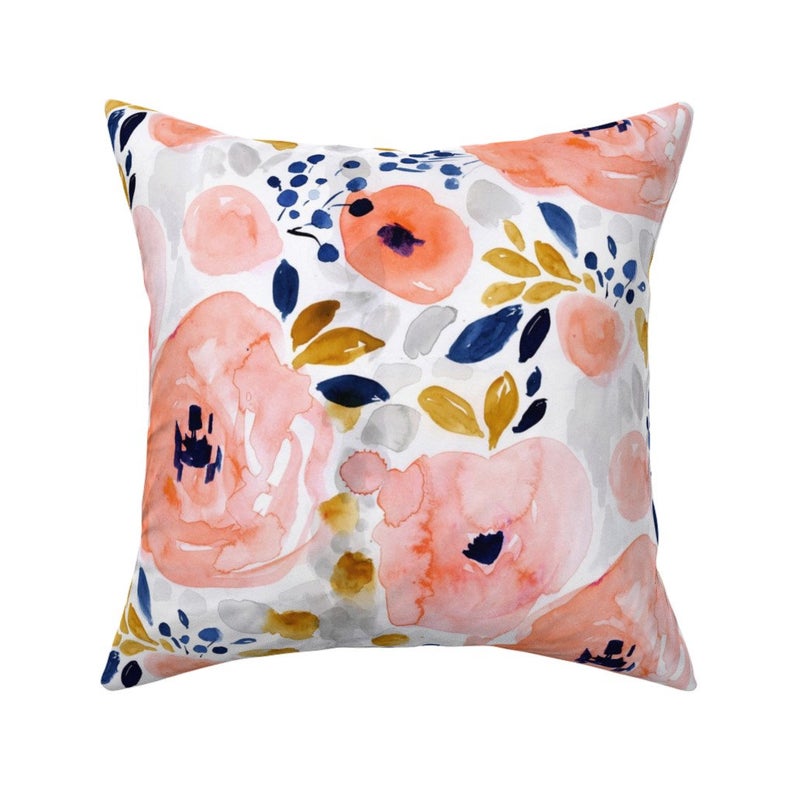 A 18 x 18 inch custom made square pillow cover with knife-edge detail and optional poly/cotton blend insert. Handmade in the USA. Patterns created by independent surface designers.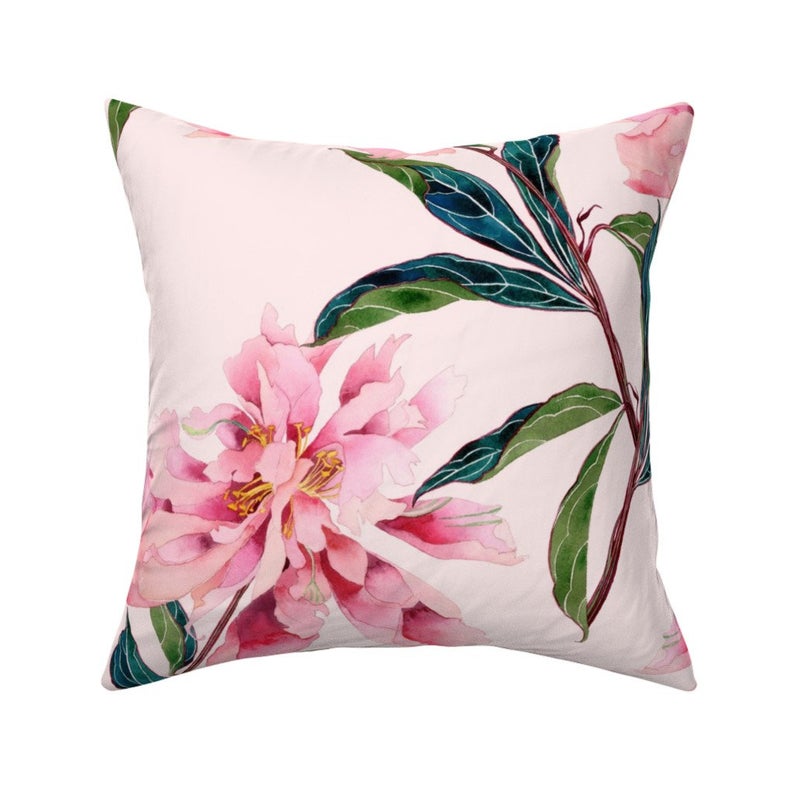 This pink peony pillow has a retro design. The colors and flower is gorgeous!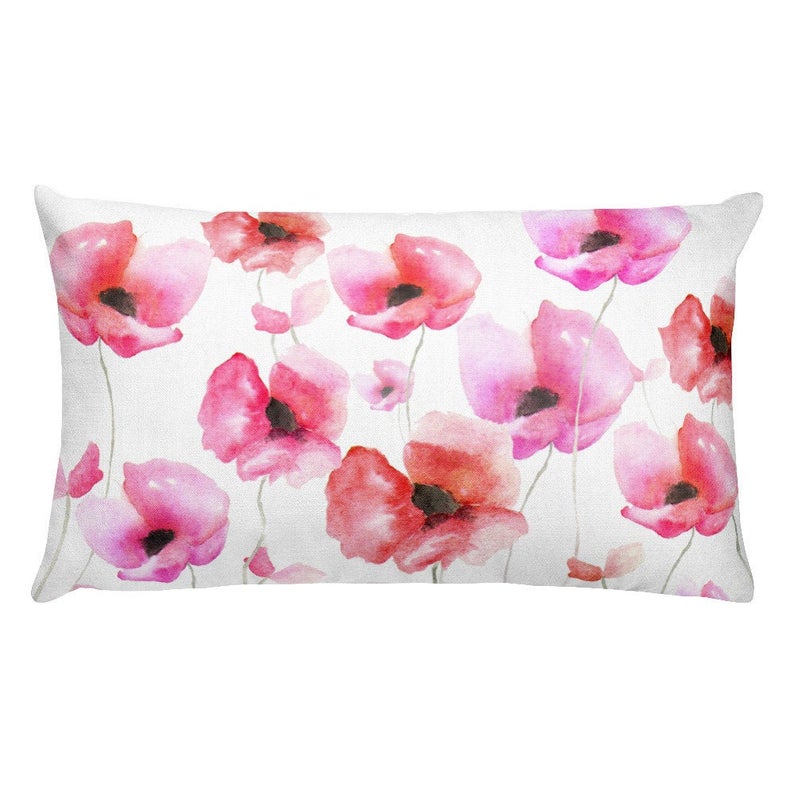 These were originally hand painted with watercolor and assembled to create this lovely throw pillow. The watercolor is light and airy and the simple lines for the stems making it feel like you are in a field of poppies.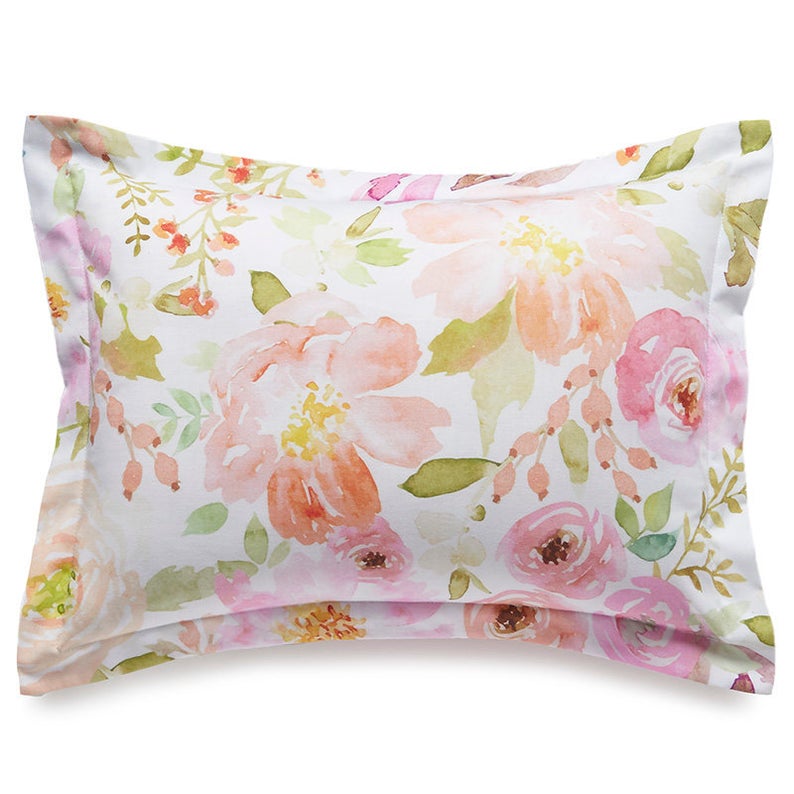 Blush Watercolor Floral Pillow
This blush watercolor floral baby sham is 12″x16″ and comes with a plush polyfill insert. 100% cotton and pattern is on both sides.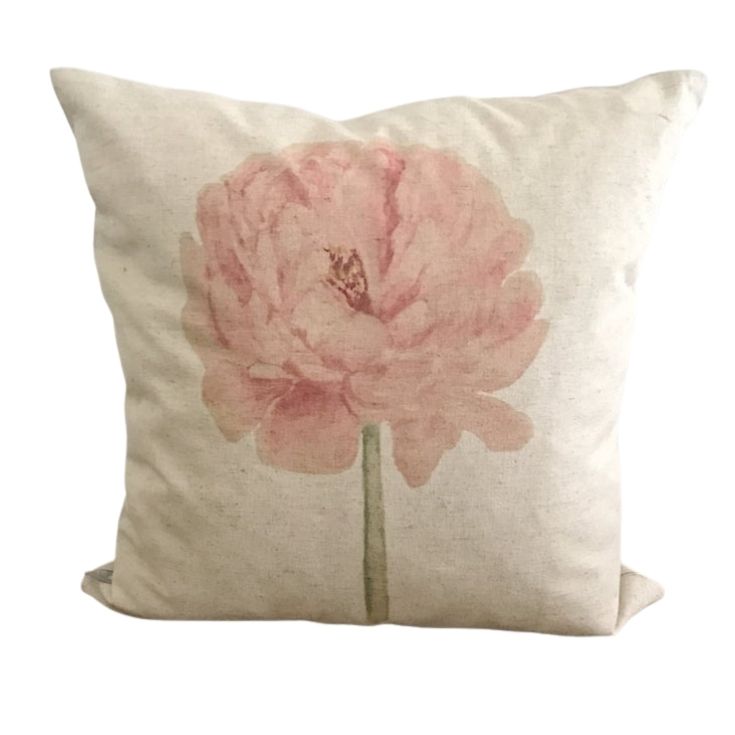 Add the finishing touch to your living room or bedroom with this beautiful accent pillow!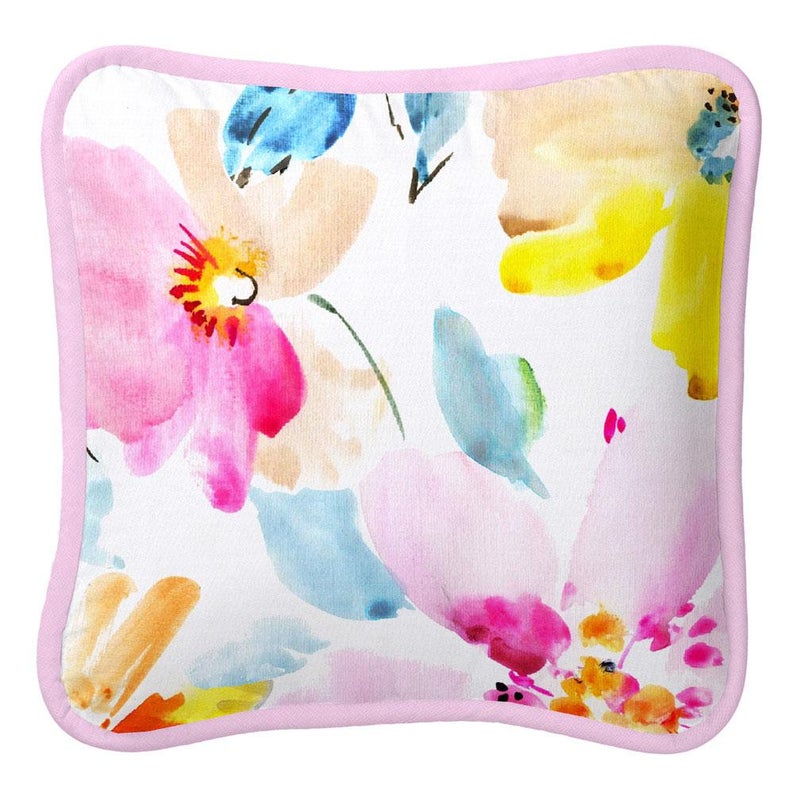 This adorable watercolor floral decorative pillow square made with care in the USA by Carousel Designs.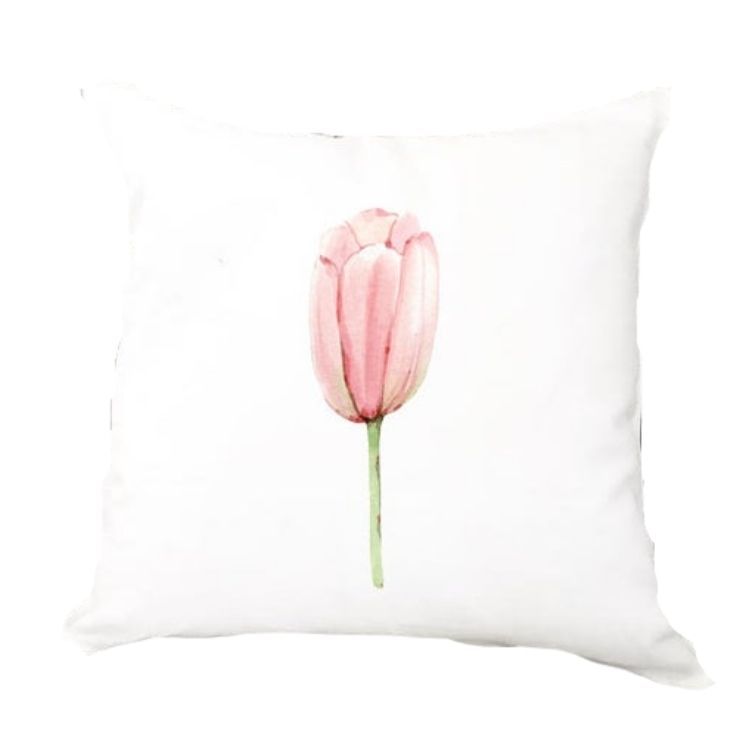 Each of my items are handmade to order. Your item will be different and may have a variation in color from one piece to another. The vintage color gives a farmhouse feel and vintage distressed look.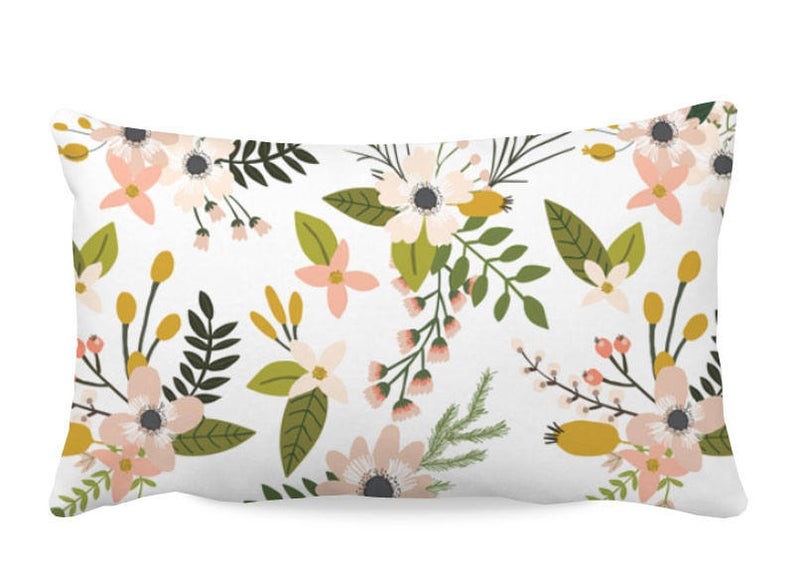 Boho Floral Woodland Nursery Pillow
Boho Floral Woodland nursery throw pillow cover complete with invisible zipper for cleaning ease. You can never have too many pillows!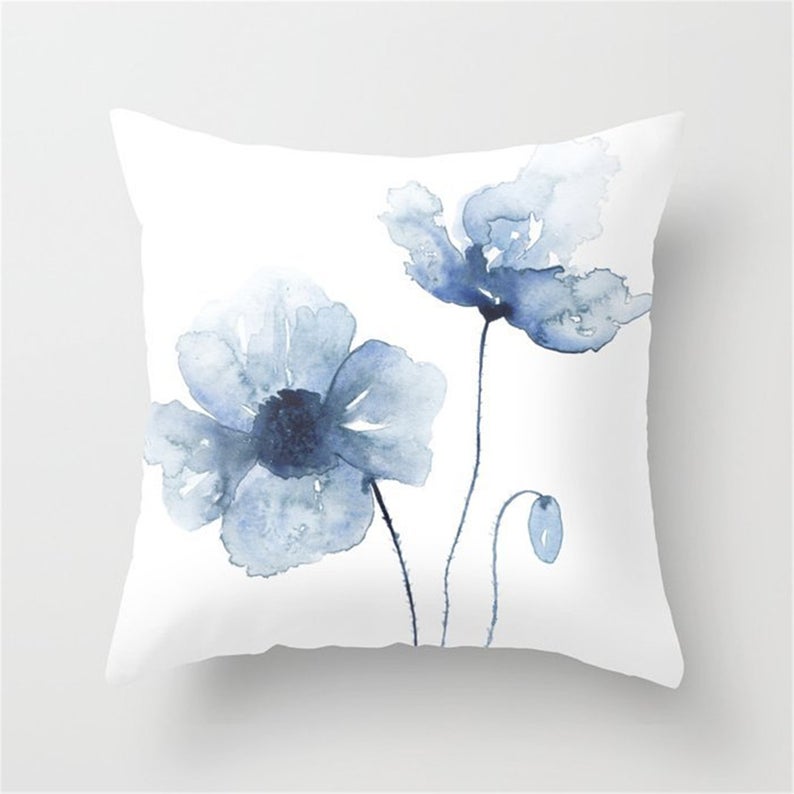 Gorgeous Blue Watercolor Flower Pillow
Digital printing, considering the soft fabric we use, there is a slight deviation in clarity.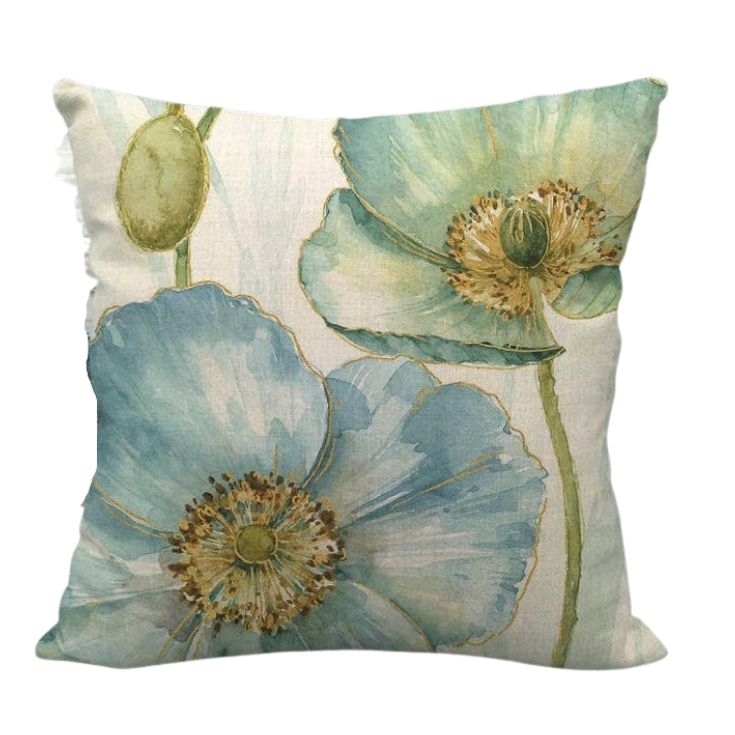 This pillow comes in a variety of designs. All cushion covers are only one side printed. The back is pure hemp color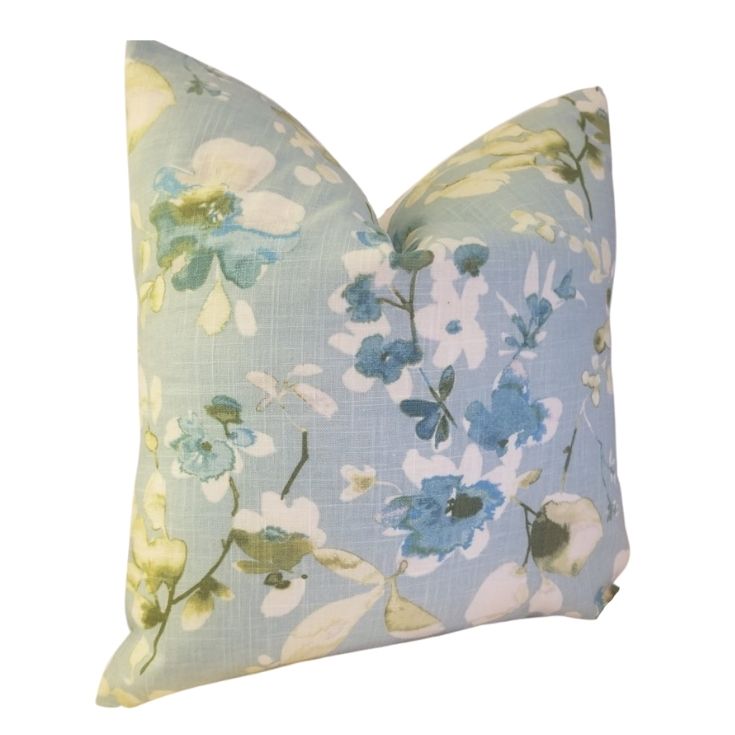 This beautiful pillow is handcrafted in smoke free home. It's a linen print front, 100% Cotton envelope style back. The fabric is hand cut for best pattern placement.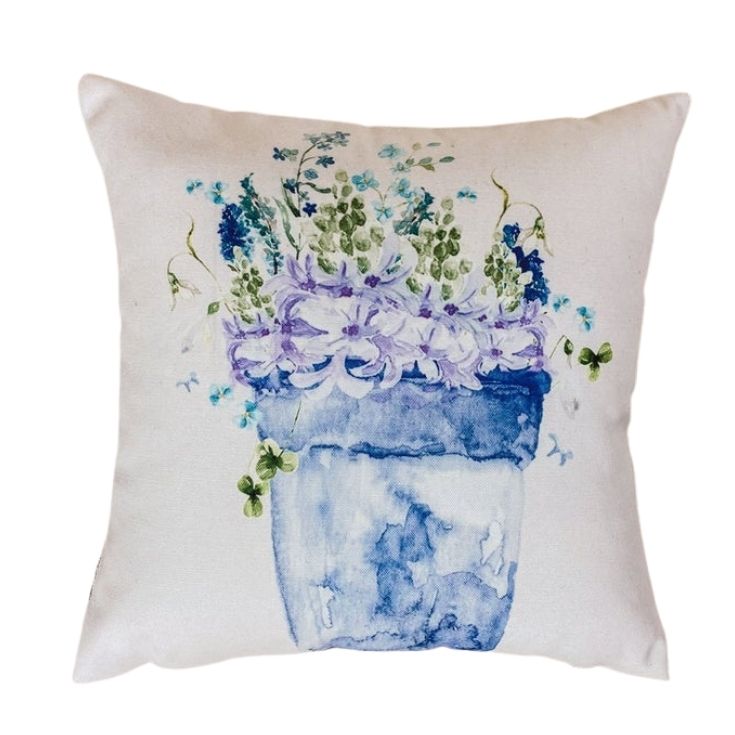 Beautiful Blue Flower Pot Pillow
This beautiful collection of watercolor flower pots are just stunning for living rooms and patios or as a gift to a flower lover in your life. The detailed and bright artwork of these designs is sure to make a statement and brighten up your decor.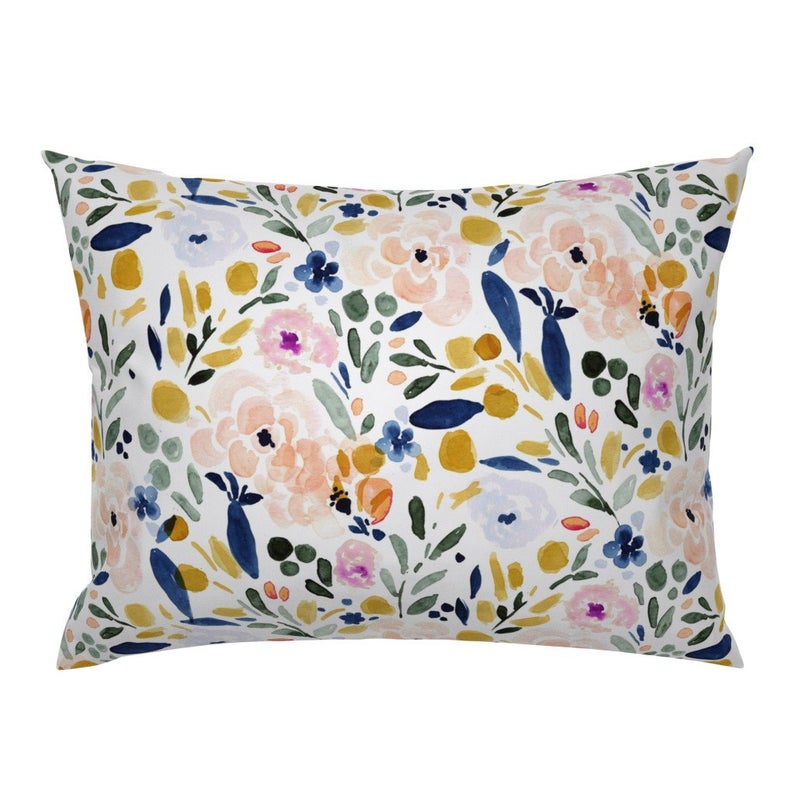 This pretty pillow is a 100% natural cotton sateen sham is a great way to bring truly unique pattern and color to your bedroom. Mix-and-match with the Wyandotte duvet cover for a truly customized space.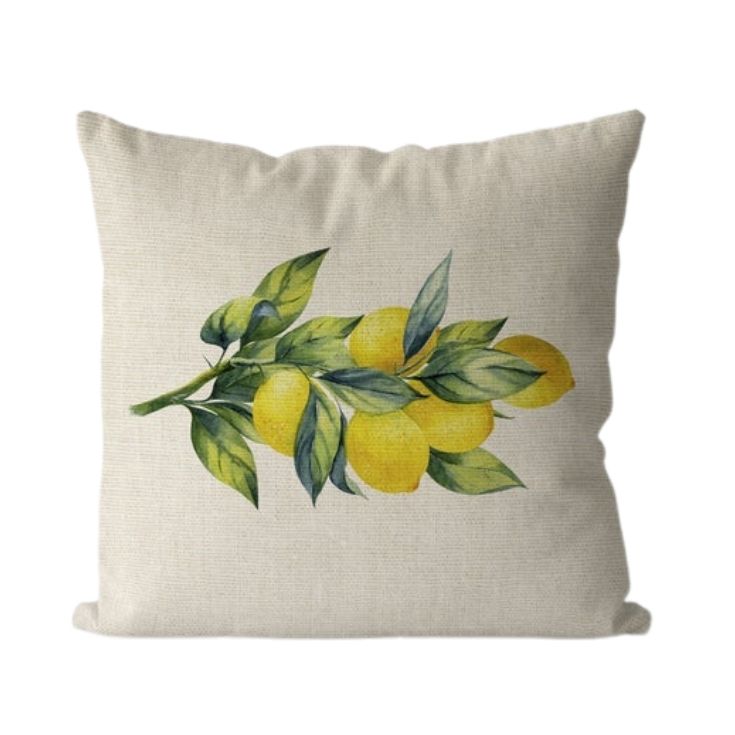 Watercolor Lemon Branch Pillow
Freshen up your summer decor with this pretty pillow. It will look fabulous on your couch, bed or recliner, or even on your front porch.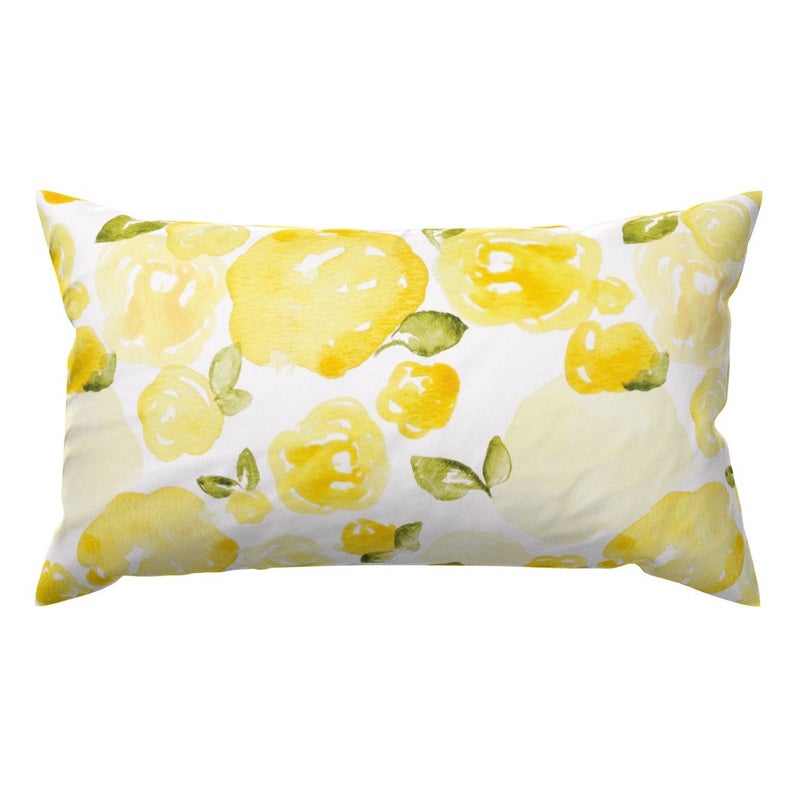 A time worn classic, the Catalan throw pillow is perfect for both bedding and seating arrangements. This is a 24 x 14 inch custom made lumbar accent pillow cover with knife-edge detail and optional poly/cotton blend insert.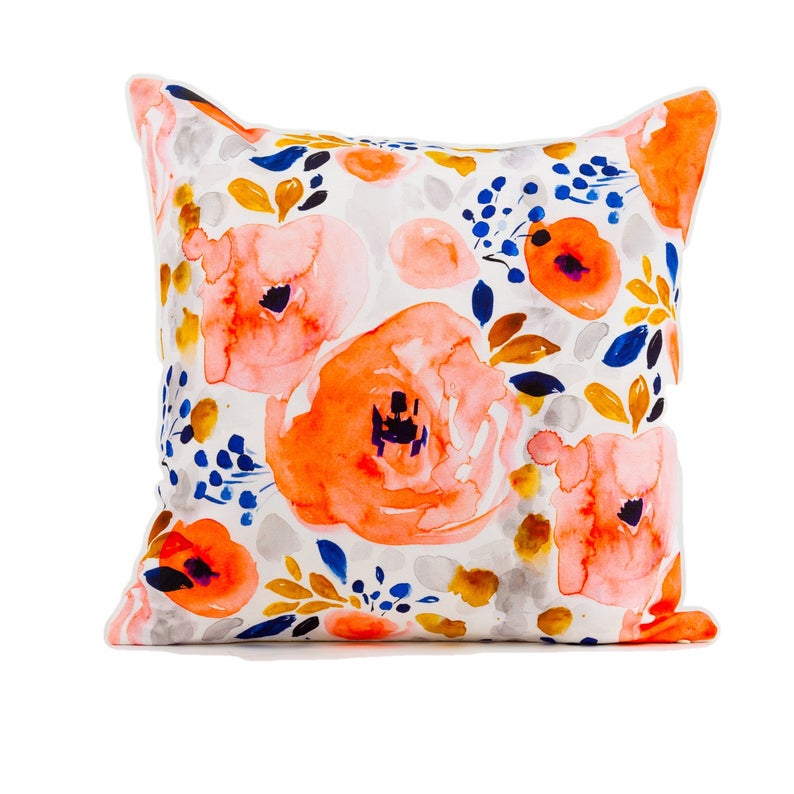 This gorgeous fabric design is by crystal walenalee. Beautiful watercolor floral print peach, pink, gold and blue on a white background.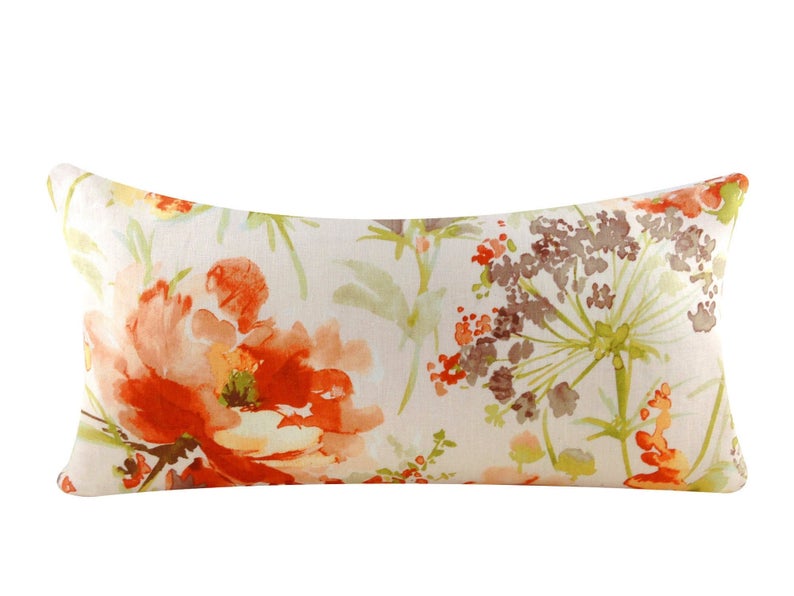 Add a grace note to you decor with our In Bloom Floral Lumbar Pillow. Our beautiful decorative pillow features a soothing scene of watercolor flowers in lovely shades of peach, terracotta, brick, sage and taupe printed onto a luxurious ivory color linen.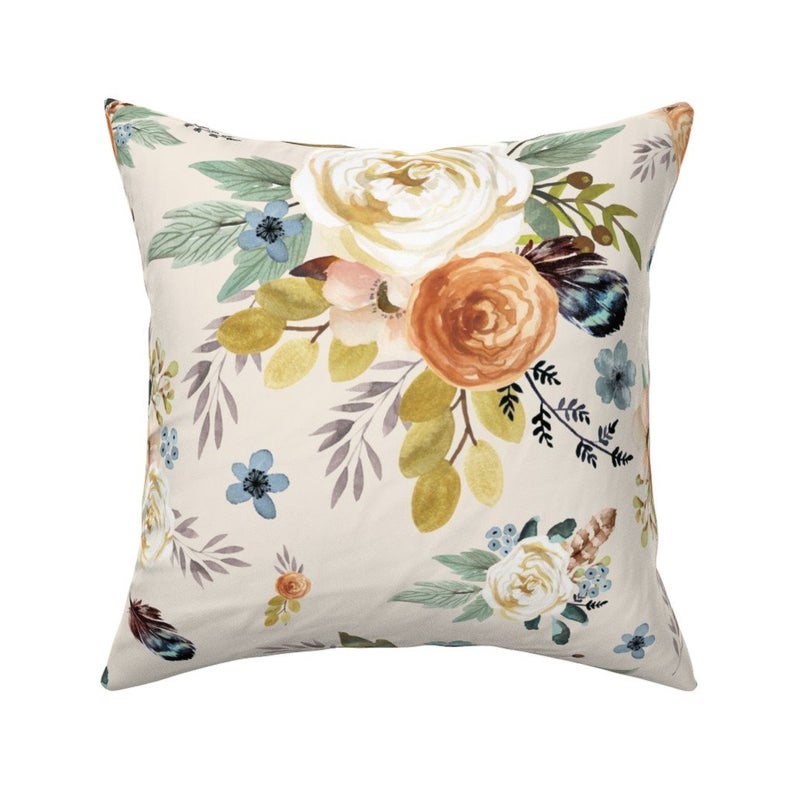 A time worn classic, this throw pillow is perfect for both bedding and seating arrangements. This pillow features a crisp knife edge finish and a discreet hidden zipper. Your selected design will be featured on both sides of the pillow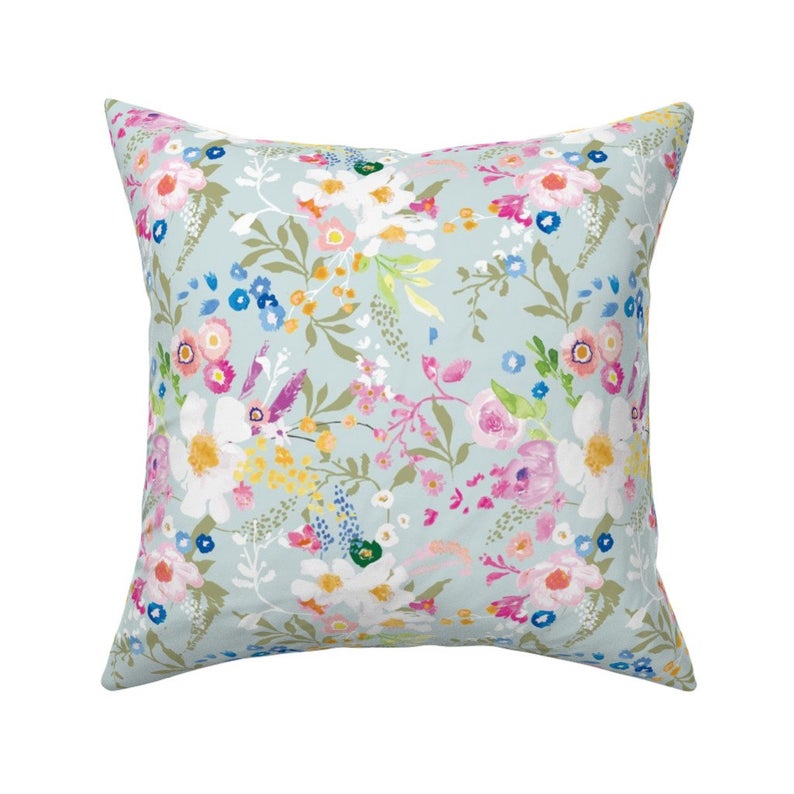 Such a pretty spring pillow with lots of flowers!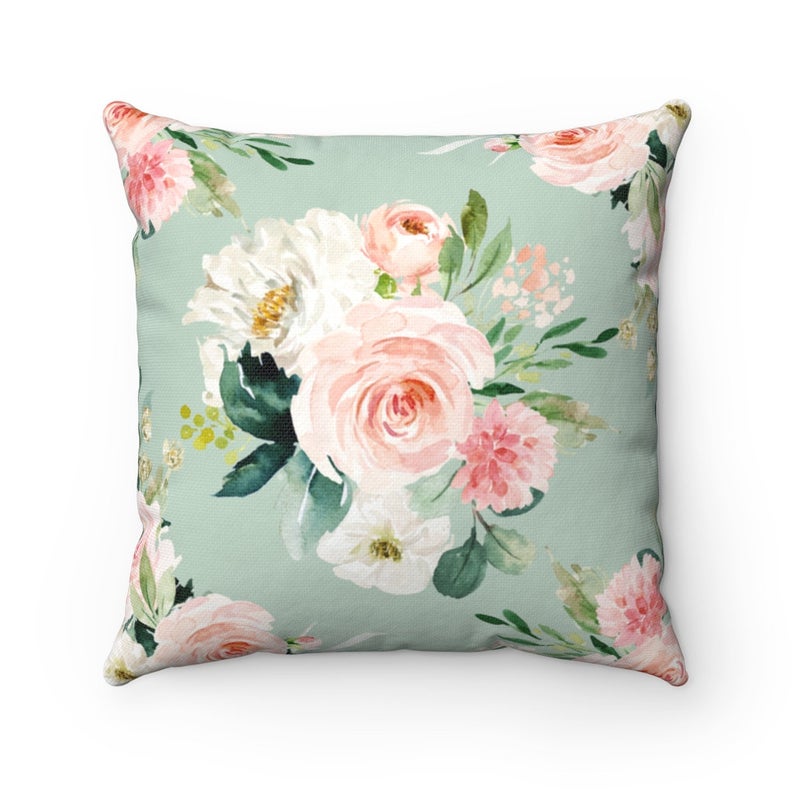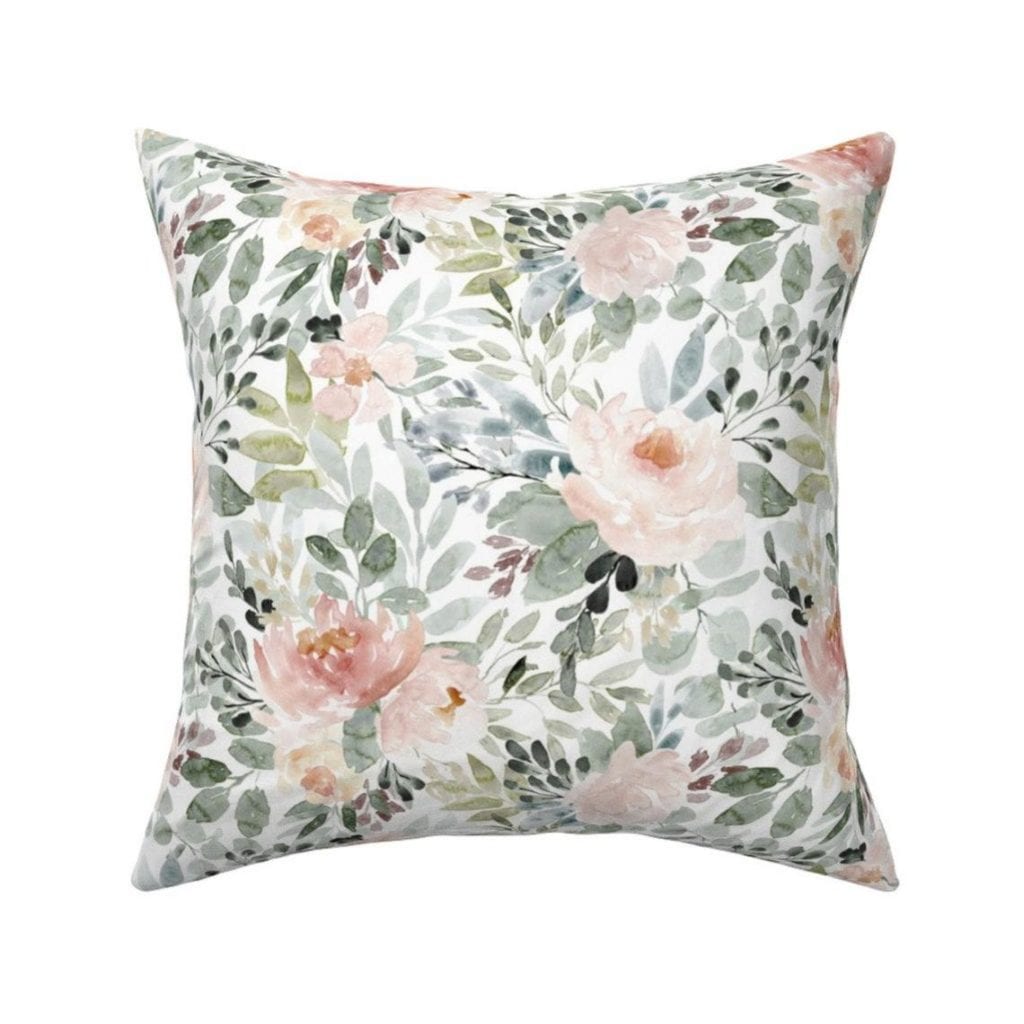 Soft colored floral pillow that is a beautiful watercolor design. It will look great on a white sofa for the spring!
---
If you would like to catch up on past Boutique of the Weeks, here are a few!
Thanks so much for stopping by our Watercolor Floral Throw Pillows post! It was sure fun finding and sharing them with you!
Cheers,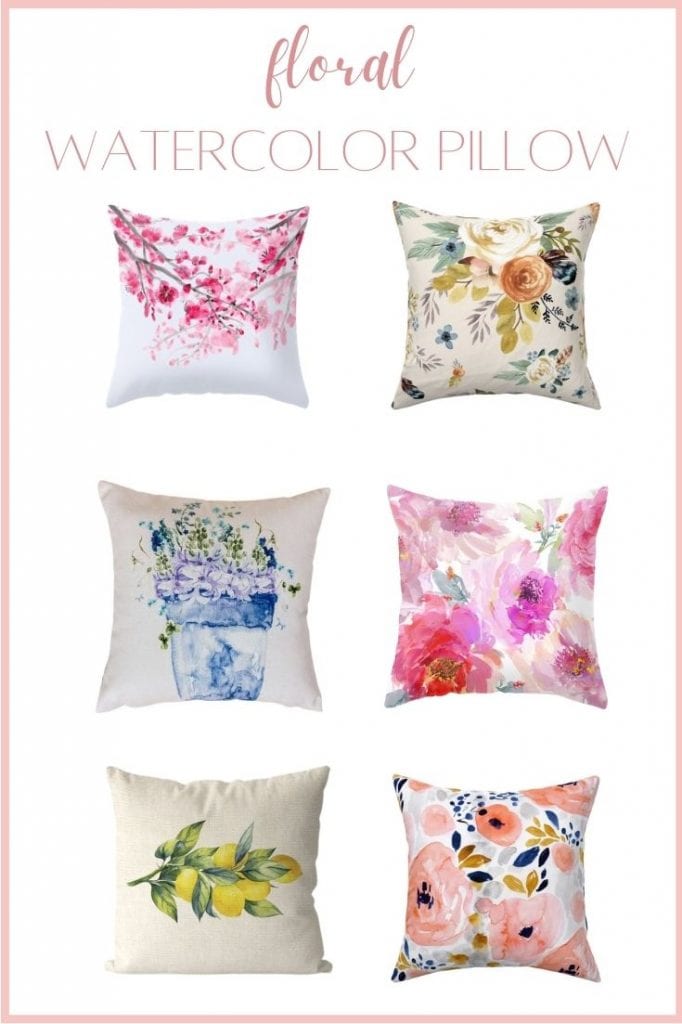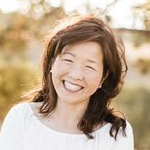 Latest posts by Janine Waite
(see all)