I scoured the internet for 17 Cozy Holiday Pillow Ideas and here is what I came up with for you. If you are lost on what to add this season, why not just buy a few cute festive pillows? That's maybe all your home needs to freshen it up for the holidays.
I recently bought a Pottery Barn velvet pillow that I absolutely love. I bought it on sale, and they still might be on sale. Here is how it looks in my living room at the moment.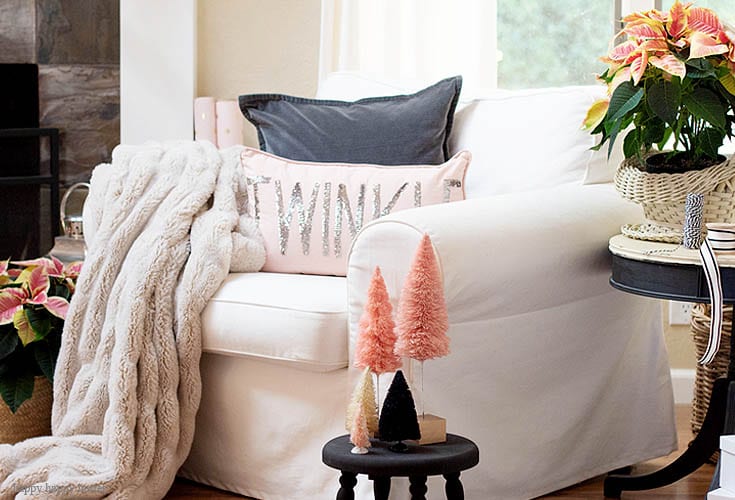 *The following post contains affiliate links in my 17 Cozy Pillow Ideas post
Let's waste no time and shop these fun pillows.
17 Cozy Pillow Ideas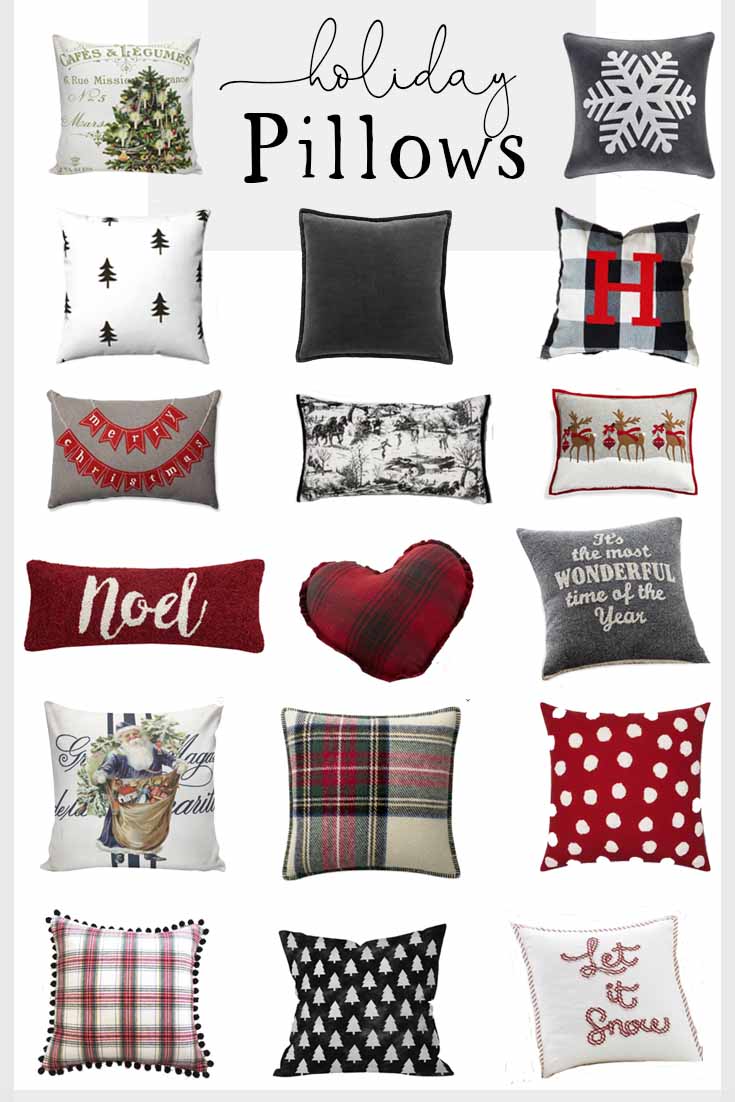 Now starting at the top left corner of the photo and going around clockwise I will list the shopping links.
1. Vintage Tree Pillow | 2. White Snowflake
3. Christmas Tree Pillow | 4. Pottery Barn Washed Velvet Pillow | 5. Monogram Buffalo Check Pillow
6. Merry Christmas Pillow | 7. Black Toile Pillow | 8. Crate and Barrel Reindeer Pillow
9. Noel Pillow | 10. Red Plaid Heart Pillow | 11. It's The Most Wonderful Time of The Year Pillow
12. Vintage Santa Pillow | 13.  Italian Wool Stewart Pillow | 14. White Pom Pom Pillow
15. Red Plaid Pillow with Black Pom Poms | 16. Black Forest Pillow | 17 Let is Snow Pillow 
So, one of my best performing posts is a buffalo plaid holiday post. If you like red, then you'll love all the decor that I brought together.
I hope you found my 17 Holiday Pillow Ideas post helpful and fun. I want to create posts that help you during the holidays. So, another shopping post will arrive next week. In the meantime check out my latest homemade hot chocolate mix with a gift tag post. Next week I have two Holiday home tours, so make sure to visit again soon.
Cheers,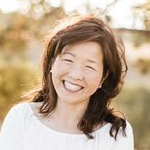 Latest posts by Janine Waite
(see all)