Start decorating ahead of time with this festive collection of Christmas Pillows. After Thanksgiving, it's go-time for Christmas! Meaning it's time to put up your tree and decorate your home for the holidays! If you know me, then you know I am way ahead in trimming the trees and baking my family's favorite recipes. The last piece of the puzzle is pillows! Yes, I need more pillows if you can believe it. I don't want to tell you how many I already have, but the number goes up every year. Luckily, if you also need some holiday pillows, here is a wide selection of Christmas pillows to check out!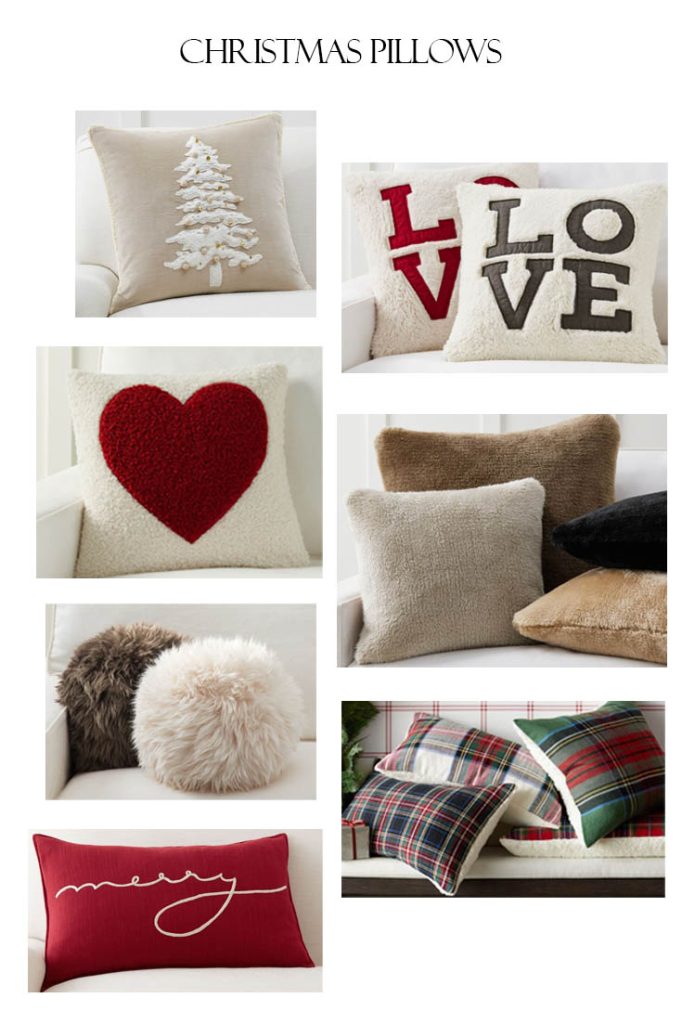 I like to have pillows for every season, event, and holiday and Christmas is the biggest holiday of the year for decorating so, I take my time picking out the perfect pillow (or two). I plan to have two pillows on the front porch and then a couple on the living room couch and possibly a fun pillow on the bed to add to my pink winter wonderland. I told you I was obsessed with pillows! So, whether you're looking for one or many, these Christmas pillows are here to give you warmth and comfort during this holiday season and to also look good in your home!
And besides, shopping online for pillows will save you more time anyways. For me, shopping online is way better than braving the holiday traffic and shopping crowds. So hopefully, once the Thanksgiving festivities are done, you can sit down and take a look at this collection of Christmas pillows ranging from faux fur pieces, festive pillows and more!
Faux Fur
White
Festive
Holiday Phrases
Browse on to see these Christmas pillows!
Christmas Pillows
*This post contains affiliate links
FAUX FUR PILLOWS
Have you ever walked into Pottery Barn or Williams Sonoma, and your eyes immediately go to the fuzzy pillows and blankets? It happens every time. Their fuzzy line of pillows, throws, and blankets are my favorite. I have a few throws in my living room that I love, oh! and by the way, the blankets are perfect as gifts for family and friends. I even bought a fuzzy blanket for my son one Christmas years ago, and he still has it to this day. So, since you are here for pillows, I present to you a few of their faux fur Christmas pillows that will create that cozy, seasonal space you've always wanted.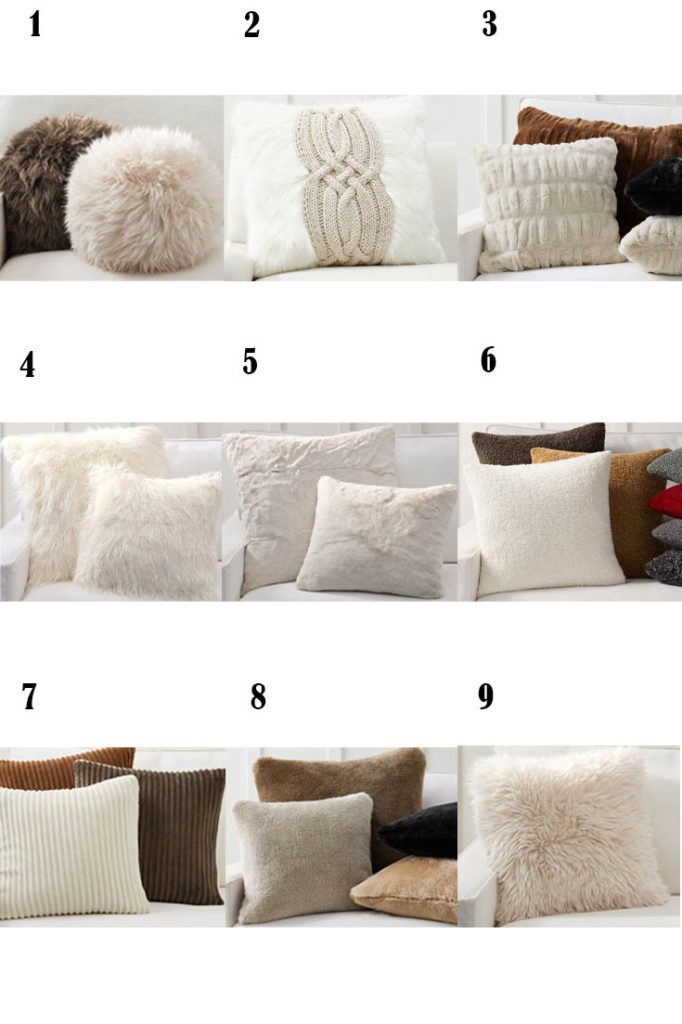 Sources: 1 l 2 l 3 l 4 l 5 l 6 l 7 l 8 l 9
Out of all my favorite choices, I tried to collect a couple of different faux fur pillows, but I couldn't decide which ones belonged in the pillow collection, so I added all of my favorites. I hope you don't mind, and besides, who loves a comfortable pillow that adds style to the room?
WHITE PILLOWS
White goes with everything, so here are a few white Christmas pillows to turn your home into a winter wonderland. I'm a sucker for white home decor, whether it's blankets, rugs, chairs, and yes, you guessed it, pillows! When there isn't a national holiday going on, my home usually only has white pillows. Still, since it's 'almost December, I thought I would give you even more white pillows to add to your existing collection because white is such a beautiful winter color.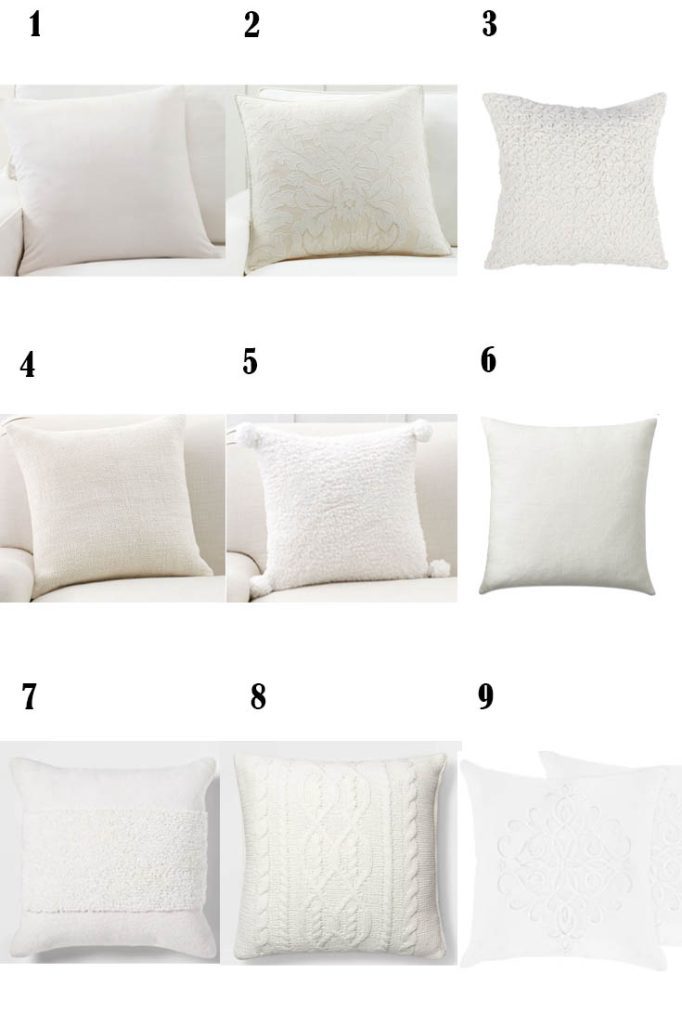 Sources: 1 l 2 l 3 l 4 l 5 l 6 l 7 l 8 l 9
When browsing for some of the best white pillows, did I add a few of them to my shopping cart? Maybe. DoDon'tlame me. I am still technically decorating for Christmas and am also in need of (more) pillows! That's the life of a blog, and more is better! 😉
FESTIVE PILLOWS
Whether your Christmas look this year is traditional and consists of red and green or unique with hints of gold and silver, I have just the pillows for you. Yes, as much as I love white, plain pillows, I do like to add some color here and there. And this year, my seasonal look in the living room is all about blue and green, so of course, I'I'mooking for green and blue pillows. But as for my bedroom, it'll be about pink, so in that case, I am looking for bright and cheerful pillows! Out of all of the Christmas pillows, the ones with color and personality are the most fun! So, cheers to some festive pillows!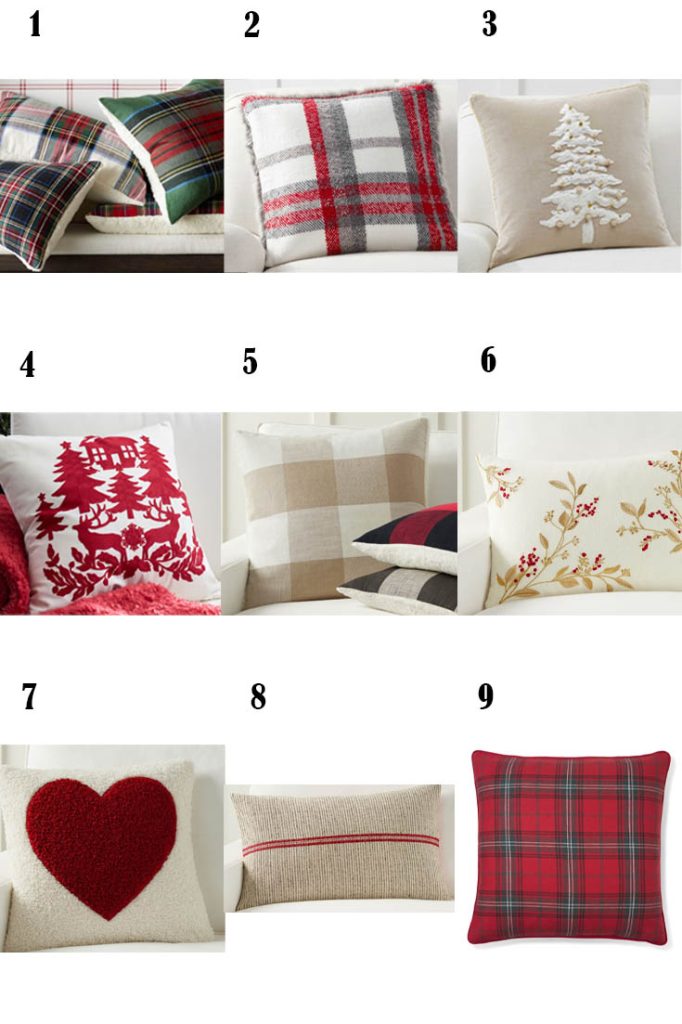 Sources: 1 l 2 l 3 l 4 l 5 l 6 l 7 l 8 l 9
Did I wow you with this collection? I enjoy picking out home decor for you because I love when people get in the holiday spirit to decorate the heart of their home. It makes Christmas more special when the house is fully decorated with trees full of traditional ornaments, glowing twinkle lights, and more!
HOLIDAY PHRASES PILLOWS
Oh, what fun! Who doesn't love a good holiday saying once in a while? I sure do! Yes, some phrases are considered "cheesy," but that won't stop me from telling them loud and clear for all to hear. But, when this time of year comes around, it's like a switch turns on in me, and I become a busy elf around the house. So, hopefully, this collection of Christmas pillows inspires you to branch out and try a new look in your home this season.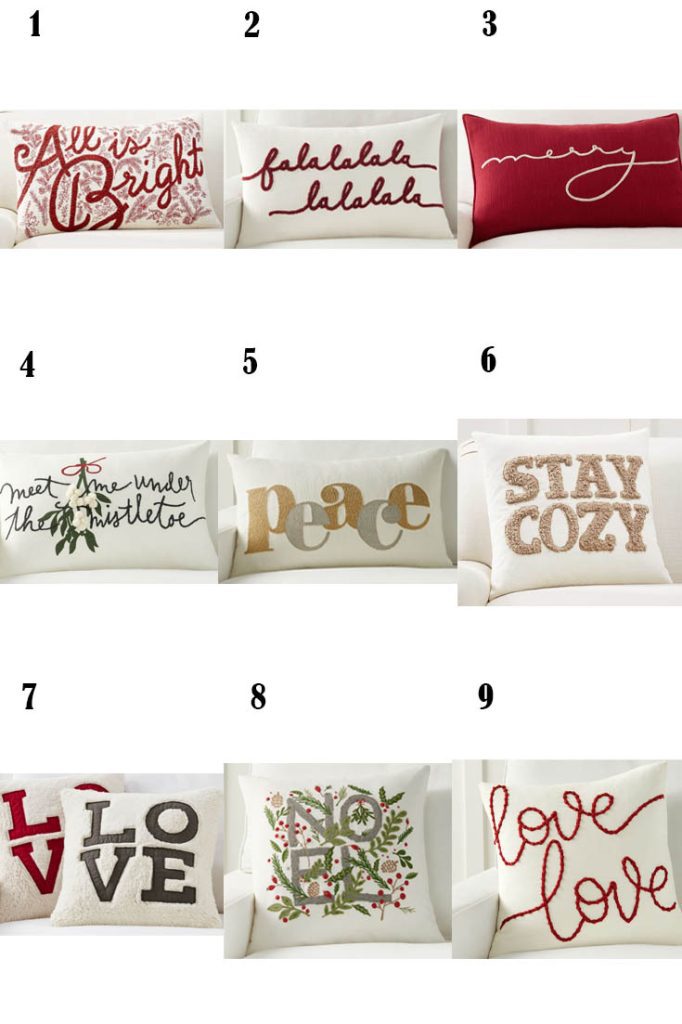 Sources: 1 l 2 l 3 l 4 l 5 l 6 l 7 l 8 l 9
When you were browsing, did you happen to sing a little jingle or catch yourself saying one of the holiday phrases? DoDon'torry, your secret is safe with me. Hopefully, out of the few Christmas pillow sections, you were able to find something to decorate your home with this year!
Woot woot! Now that was fun! Who else has been loving the new Boutique of the Week blog style? I love it, and I also loved picking out Christmas pillows for you. Inspiring others to step out of their comfort zone or branch out to try something new is a passion of mine. Although picking a new color, design, or pillow style can be tricky and sometimes overwhelming, I am here to help. With this collection, from faux fur and white pillows to festive and holiday phrase pillows, you are bound to find something that fits your style!
WANT MORE POSTS LIKE THIS? HERE ARE A FEW OTHER CHRISTMAS IDEAS
---
Well, friends, that's it for this wonderful Wednesday. I hope you had as much fun looking at these Christmas pillows as I did picking them out. Off to start cooking and baking in the kitchen for the big day. I hope you all have a fantastic Thanksgiving with your loved ones! Stay tuned for more Christmas decor and more.
Have a great Wednesday and Happy Thanksgiving,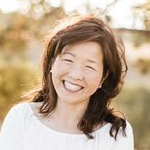 Latest posts by Janine Waite
(see all)