My sweet friend Elisabeth gave me the cutest Christmas Gnomes. This was my first introduction to them five years ago. All my gnomes or Tomte are from Sweden.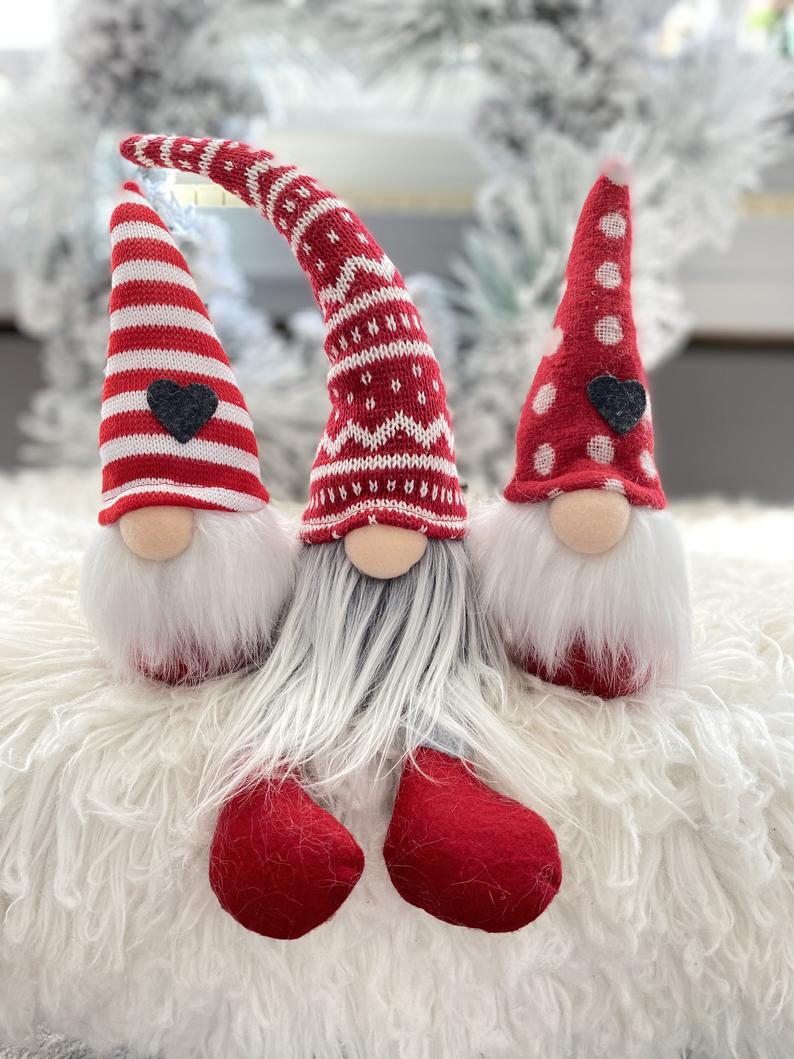 These adorable gnomes are now popular everywhere. They come in so many fun styles. So, let's take a look at the wide array that I collected for you.
*This post contains affiliate links
These gnomes are so cute and happy, just what we need this year. My sweet friend from Sweden supplies me with my huge collection! Yes, she mails me a little care package which is super sweet of her!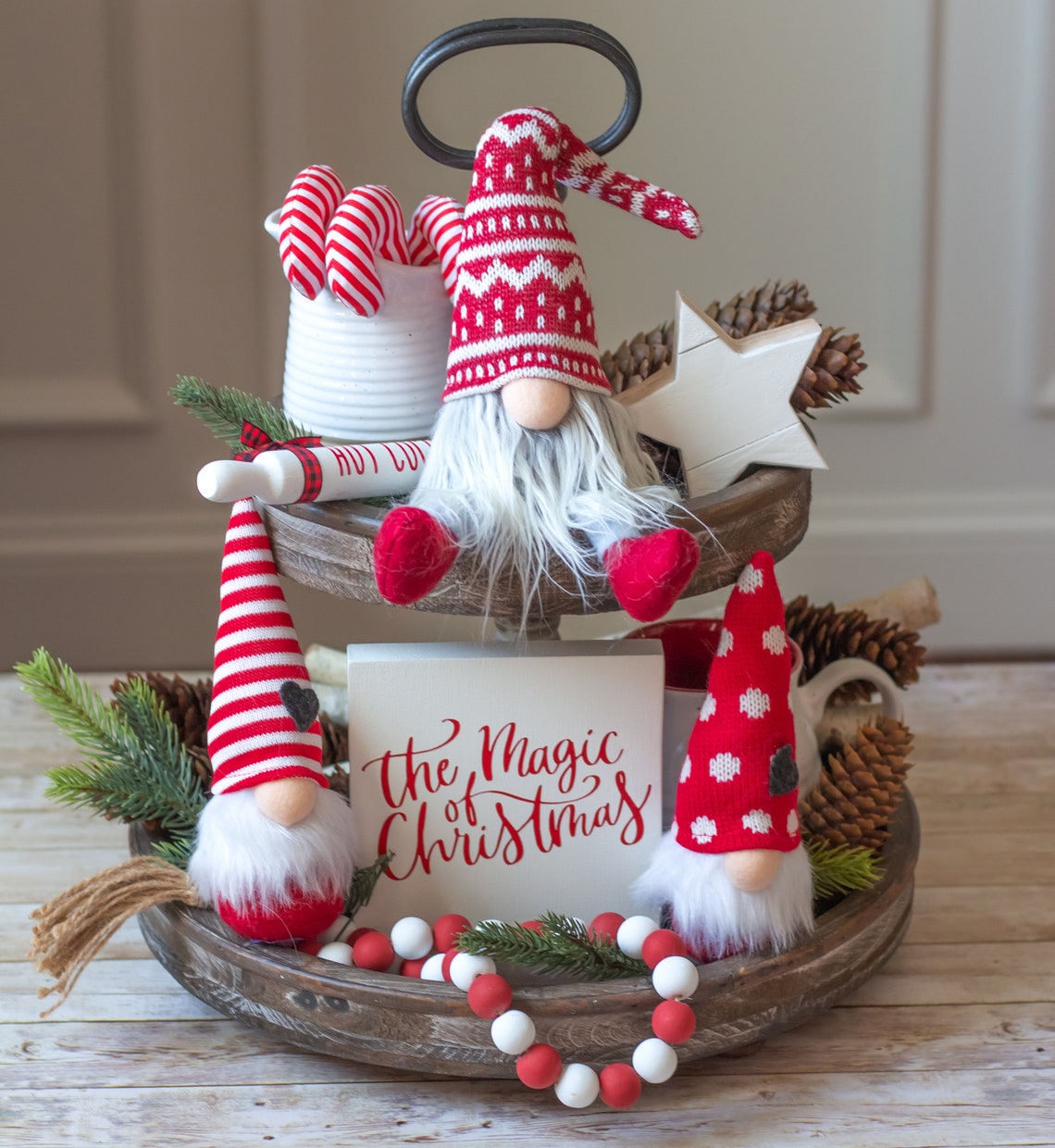 Background History of Gnomes!
And if you are curious about their history, let's take a look at the story behind them.
Legend says, that you need to be nice to them so they are nice back. They originated out of Scandinavian folklore and were "house gnomes" who lived in or under the house. They would protect the children and animals from evil or misfortune. Until recently, they have taken on the role similar to the American Santa. In Norway they call them, Nisse.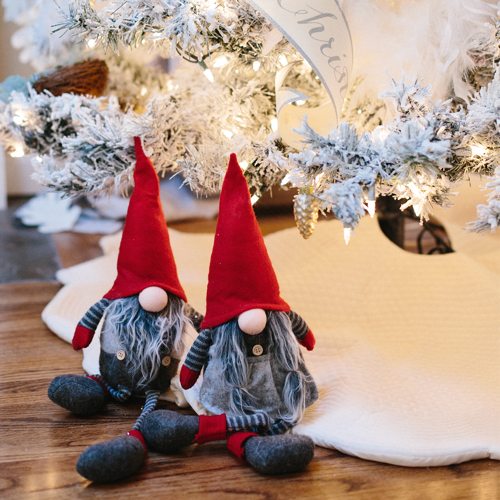 I featured my gnomes in a fun Christmas post. I own a boy and girl gnome, and they will be sitting on a shelf this year in our home since I seriously need some decor that is cheerful and happy.
If you are decorating for the holidays here are a few of my other fun posts you might enjoy:
Christmas Gnomes
Ok, let's take a look at some Gnomes.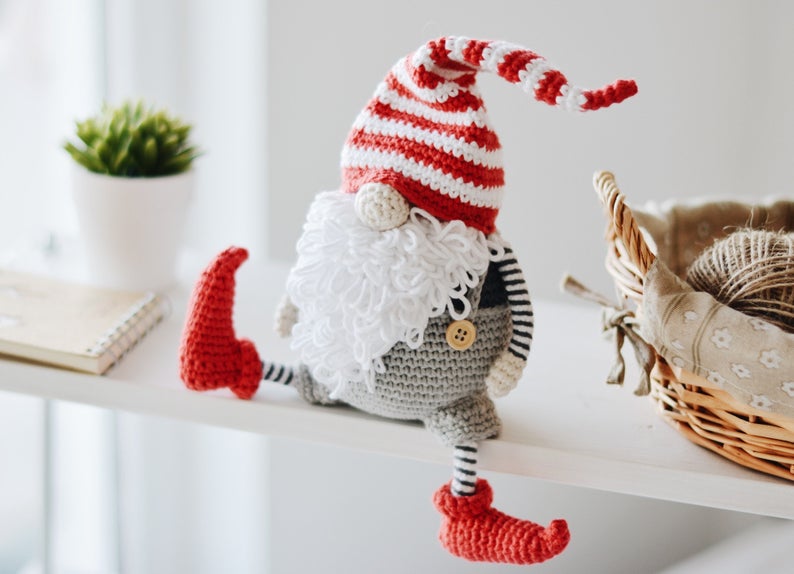 This adorable gnome caught my eye.
If you crochet, then you might enjoy this project. If you don't know how to crochet but would like to make one, here is a great video.
Christmas Gnomes with Furry Boots
Isn't this gnome so so adorable.
Add these cute holiday decor to your home this year and cheer up any room. I love the furry white boots!
The gnomes are 9 inches tall from the top of the hat to the base, including the legs they are approx 12.5 inches tall. The diameter at the base is approximately 3 inches.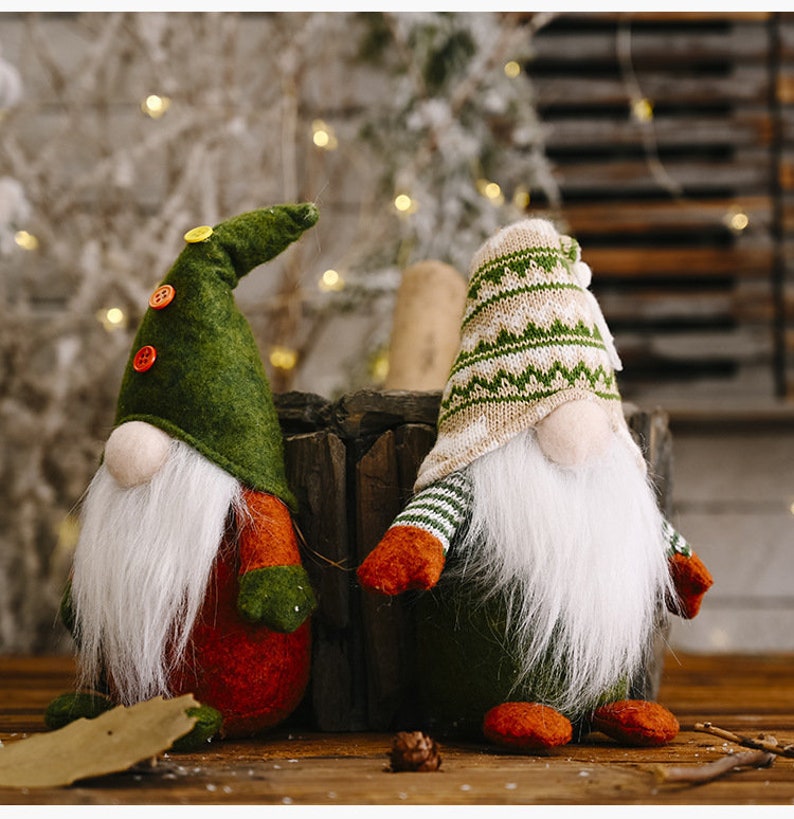 These cute green farmhouse gnomes are such a great addition to a home. I love the combination of green and red and the knitted hat is amazing.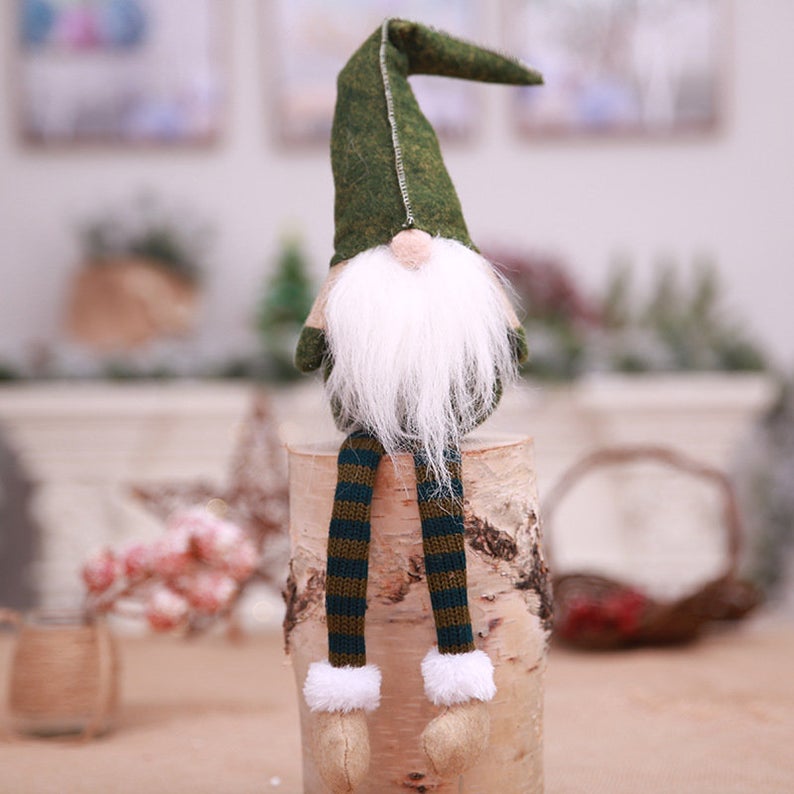 Bring lots of delightful moments to your kids, family, and loved ones during this year's Christmas celebration by using this festive and popular Scandinavian Christmas hanging gnome, which is perfect for making your kids feel so lively and catch more fun time.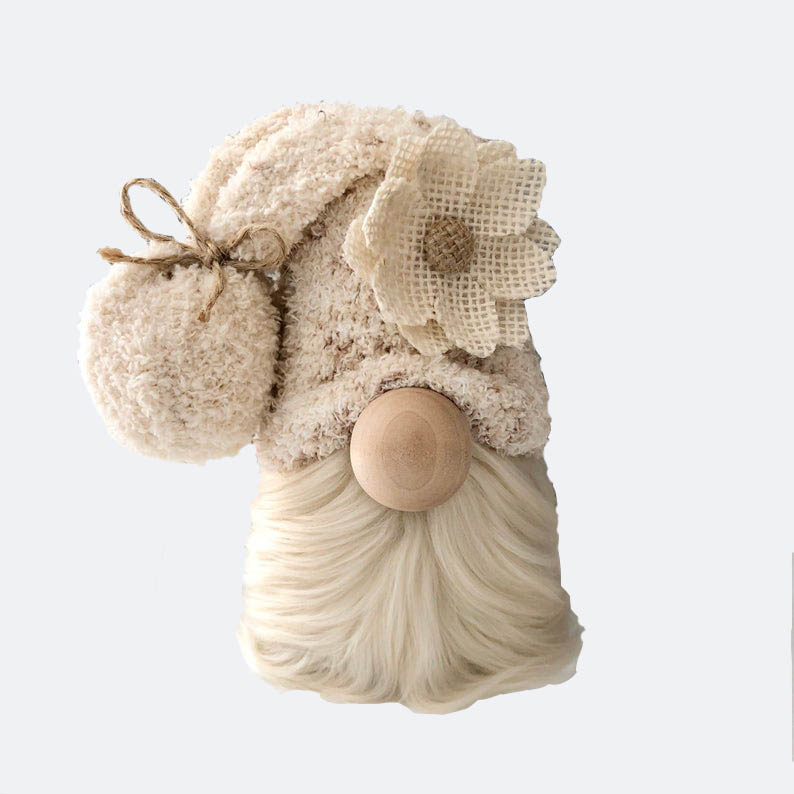 This gnome stands around 6 inches tall from the base to the top of his hat. And they are known for bringing good luck and prosperity.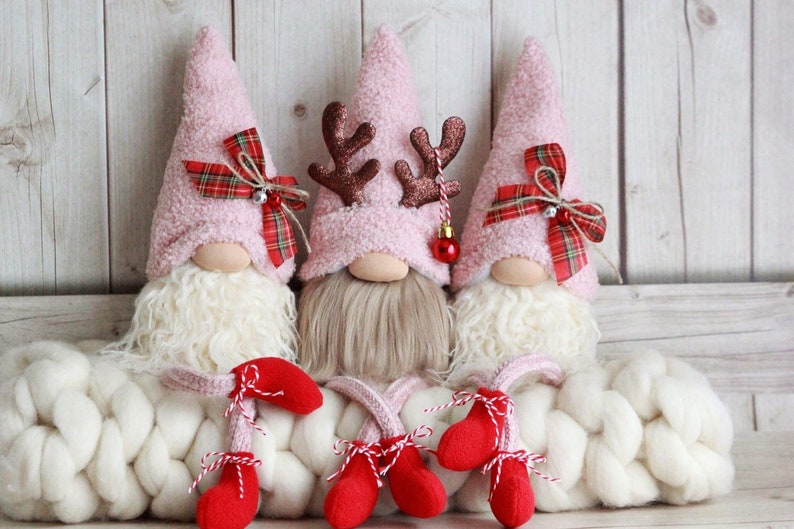 These cute gnomes will create a festive mood and decorate your home for Christmas.
You can choose a deer gnome or a gnome with a bow on the hat.
The body is made of fleece. Holofiber was used as a filler. The hat is made of knitwear and decorated with horns or a bow with bells.
And the beard is made of faux fur.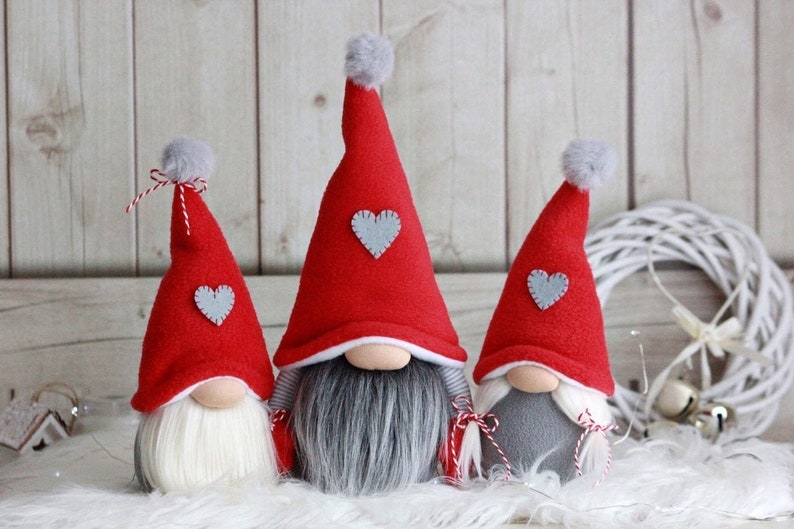 These simple yet cute gnomes are perfect for a gift to a friend. They ring in the holidays and bring a Nordic Santa into your home.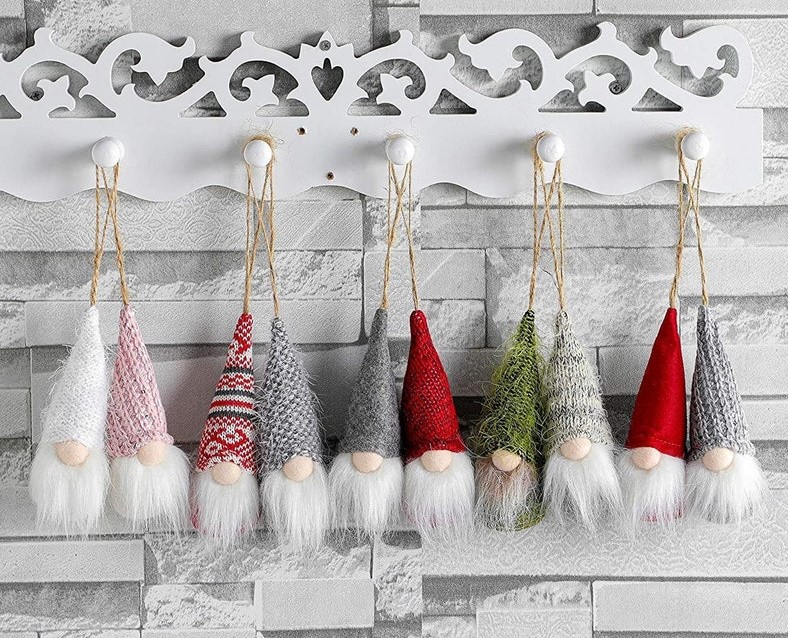 You will love these gnome ornaments. This is a set of 10 ornaments.
They are a good addition to the Christmas tree, they can not only dress up the Christmas tree, increase the festive atmosphere, but also bring good luck and happiness to the family.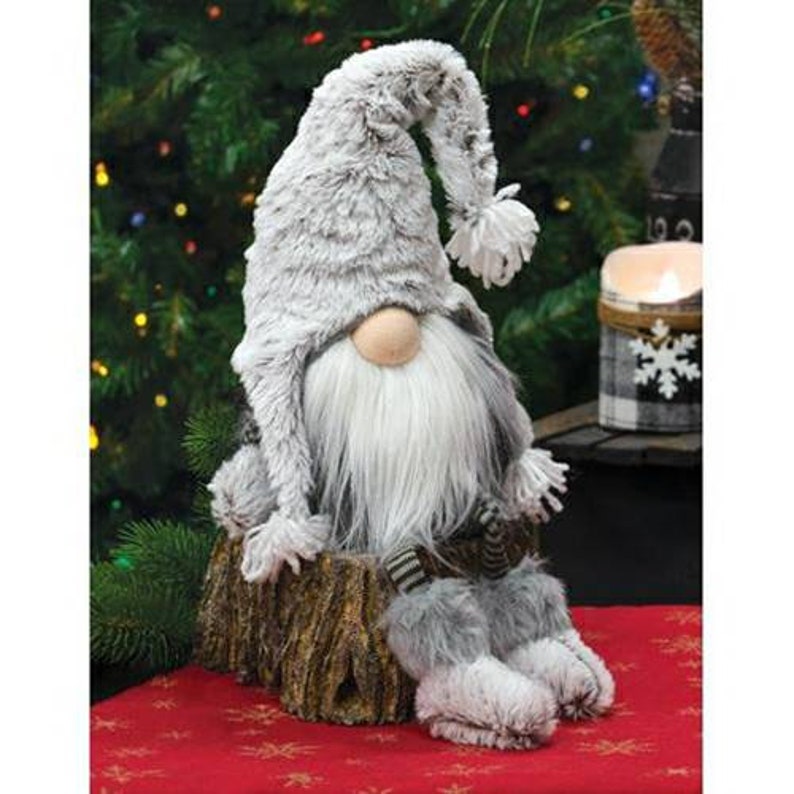 Gnomes are a perfect addition to boost up your Christmas spirit. It will bring a lot of happiness and add a festive touch to your home and allow you to gain an amazing guardian that will protect you and your family.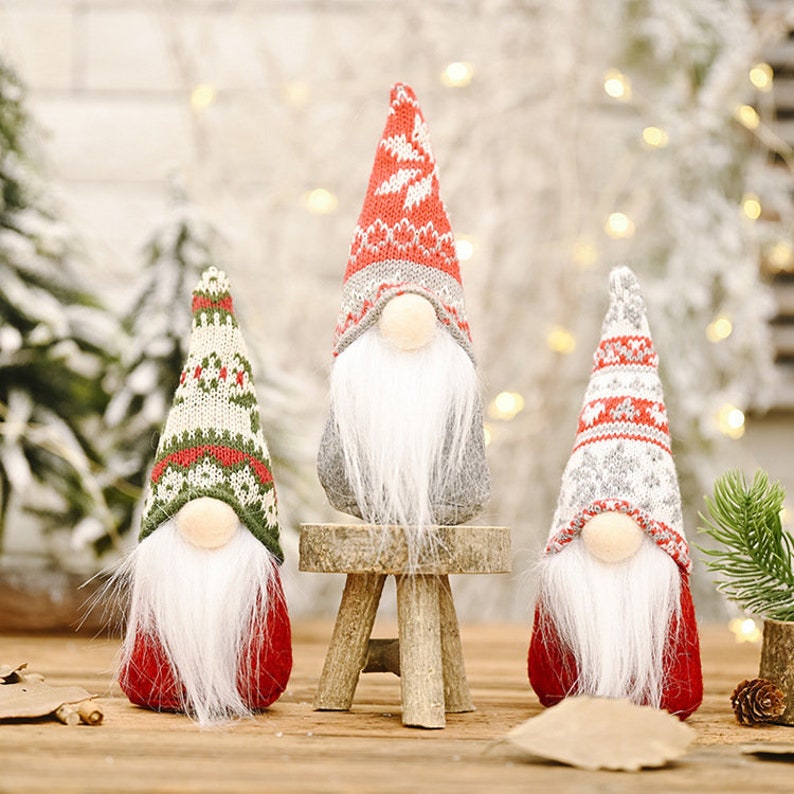 These adorable gnomes have the cutest nordic hats! They are sure to bring a smile to any family.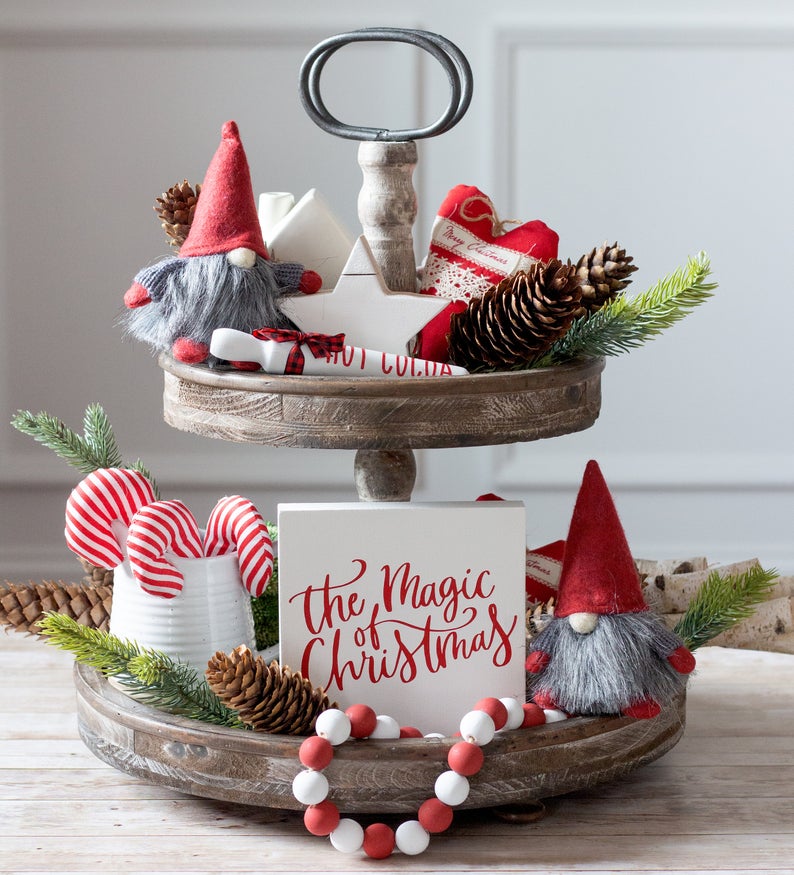 Watch out. These sweet brother gnomes (identical twins) are party animals. These gnomes are ripe for holiday parties; they are very well behaved. They love airplane rides, going to musicals, and going to the park. The list is for two identical gnomes.
Fun Gnome Decor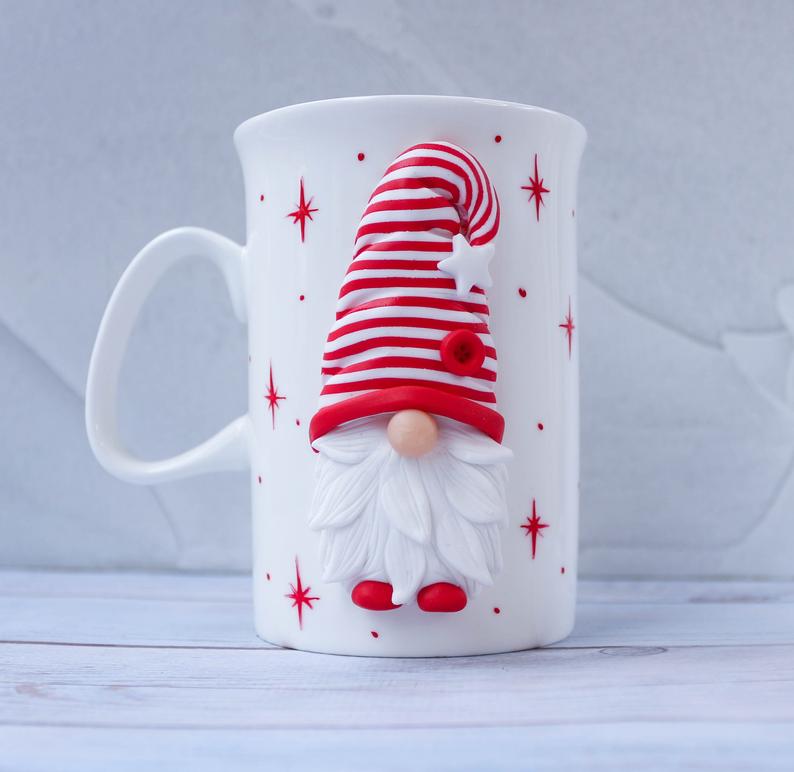 Each design is handmade. The owner of this Etsy shop uses a clay sculpting technic to create every order. Each mug is a bespoke product, and you can customize it following your specifications. The mug will be crafted especially for you and stay one-of-a-kind.
This takes Christmas gnomes to a whole new level!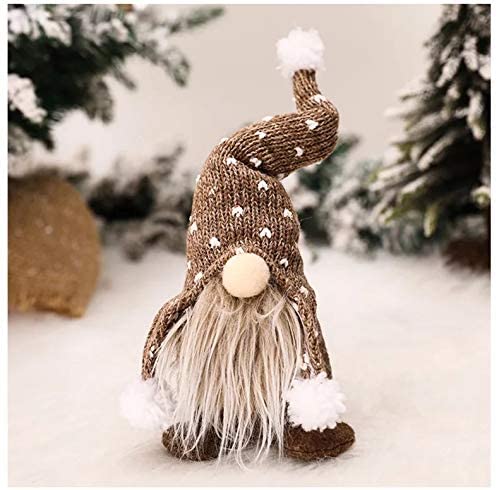 Looking for something with personality? This cute Swedish gnome looks like he just wandered out of the forest and into your holiday home. The cute knitted hearts on his hat are perfect!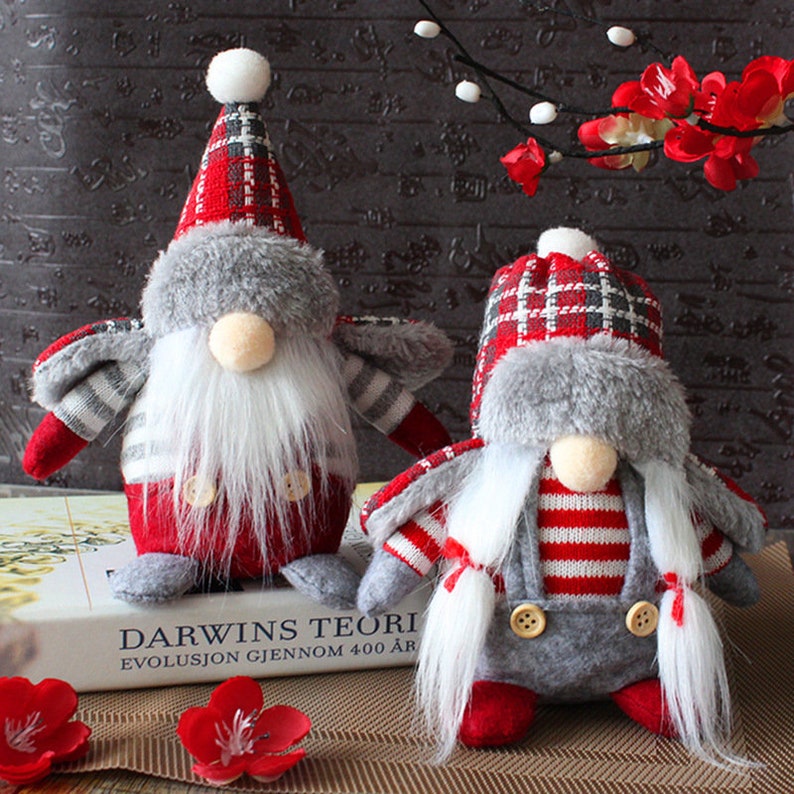 Use these cute dwarf decorations (8 in the set) to add a festive atmosphere to your holiday decorations. You can put them on tables, shelves, fireplaces, hang on Christmas trees, walls, and doors. Perfect for adding to your holiday decorations.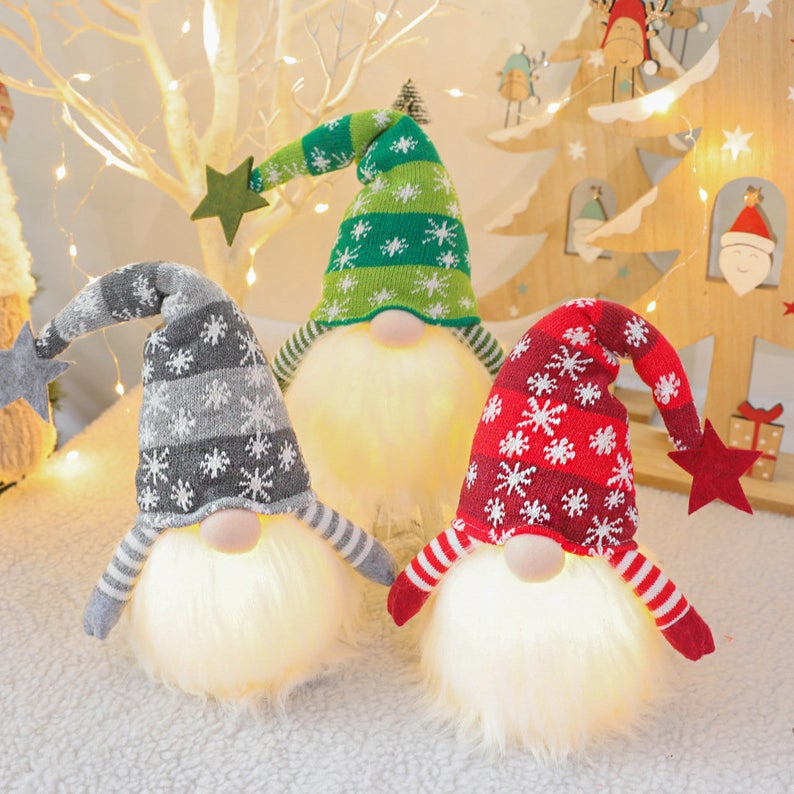 Cute long hat gnomes LED light to warm your Christmas night. It has a bendable long hat makes it more fun.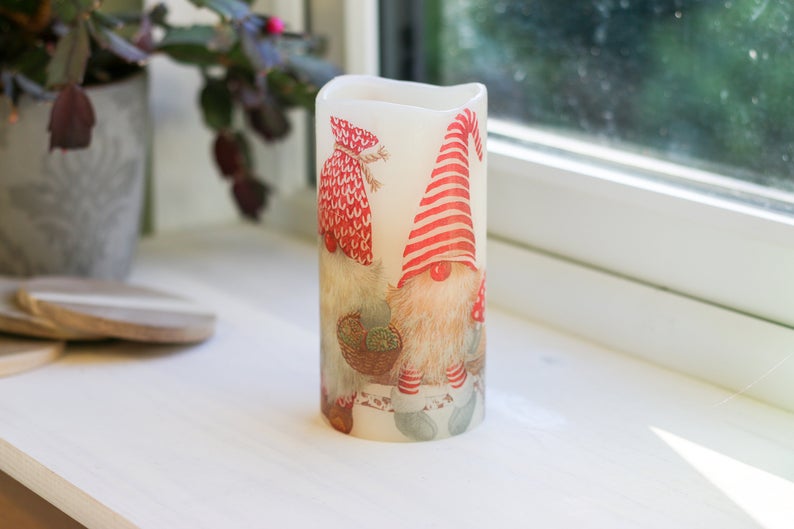 This LED Candle, safe to use anywhere in your home, is the perfect tabletop accessory to decorate your home.
Made from real wax, they look great as part of your shelf decor, as a centerpiece on a coffee table, or used as a night light in the bedroom or bathroom.
Well, I hope you enjoyed this fun post on Christmas Gnomes. They sure made me smile, which is such a good thing these days.
Check out my other Christmas and Boutique of the Week posts:
Well, until next week, please stay healthy and safe!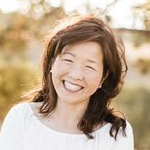 Latest posts by Janine Waite
(see all)