By the time Halloween and Thanksgiving arrive, I am already thinking about Christmas. But you know what they say, it's never too early to start listening to holiday music, so why not start decorating too? Today I'm sharing Simple Christmas Decor such as holiday accents, tree accessories, and light show decorations that helped create my winter wonderland from a past Christmas.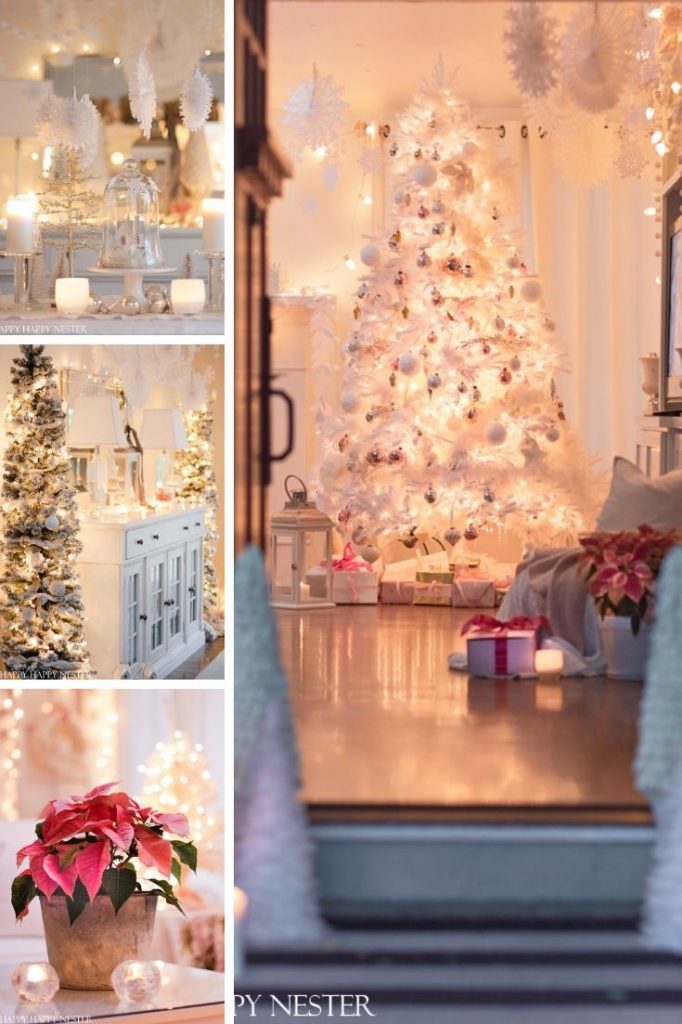 Check out these simple Christmas decor pieces to get a sense of what you want your home to look like this year! I know, I know, I'm out of my mind to start planning my Christmas home decor details in October. Every year, my goal is to have a warm and welcoming space, and with these pieces, I guarantee you will create the coziest nook in your home. There's nothing better than curling up by the fire or snuggling with a fuzzy blanket and watching your favorite Holiday movie. Personally, my family's favorite is Elf, and we watch it every year and never seem to get tired of it! What's your favorite?
Hopefully, this Christmas, we will spread cheer by inspiring one another to create and decorate a space like no other. I am here to motivate you to make that unique, unforgettable space in your home! Let's begin. With these Christmas Home Tour Ideas, you will design and transform your place into a beautiful winter scene!
Holiday Accents
Christmas Tree
Light Show
Browse on to see these pieces!
Simple Christmas Decor
*This post contains affiliate links
CHRISTMAS DECOR: HOLIDAY ACCENTS
I believe the little things matter when it comes to decorating. And in the little things, I mean Holiday accents. I've always gone with simple accents because I plan on having the Christmas tree become the main attraction. My aha moment was to add anything that screamed Christmas to me, such as pieces like candles, garlands, mini houses, bottle brush trees, and more. With these decorations, and tons more, you will be able to create the Winter wonderland you dreamt of as a kid.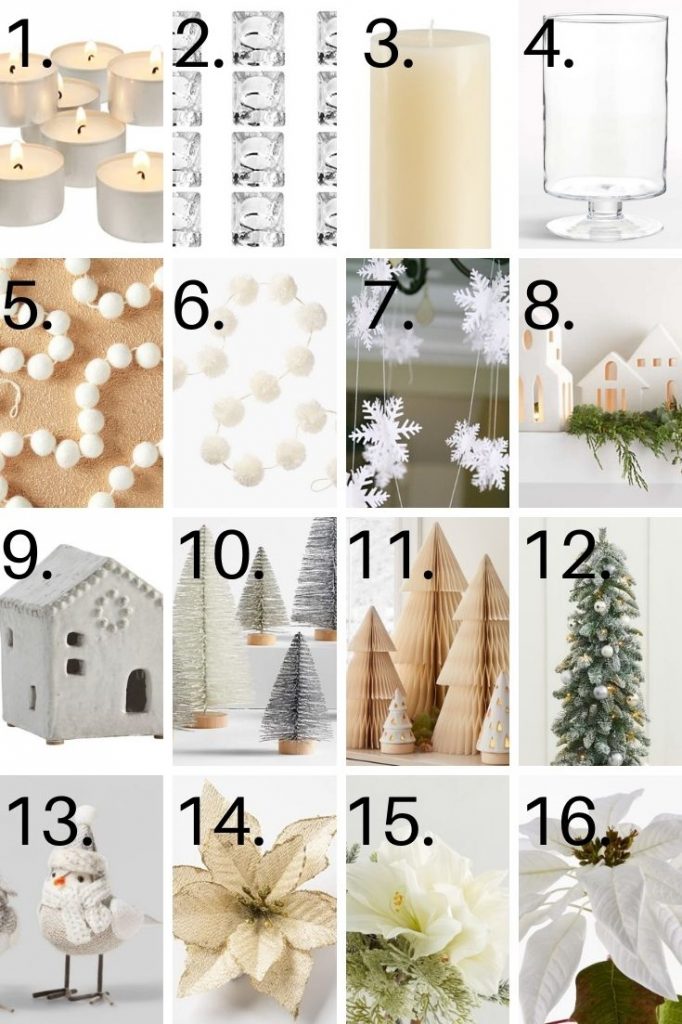 Sources: 1 l 2 l 3 l 4 l 5 l 6 l 7 l 8 l 9 l 10 l 11 l 12 l 13 l 14 l 15 l 16
You see, I kind of went crazy with these decor pieces, but the more, the better. Whether you are designing a look like mine or creating a whole look of your own, I hope these decorative accents helped you generate some inspiration!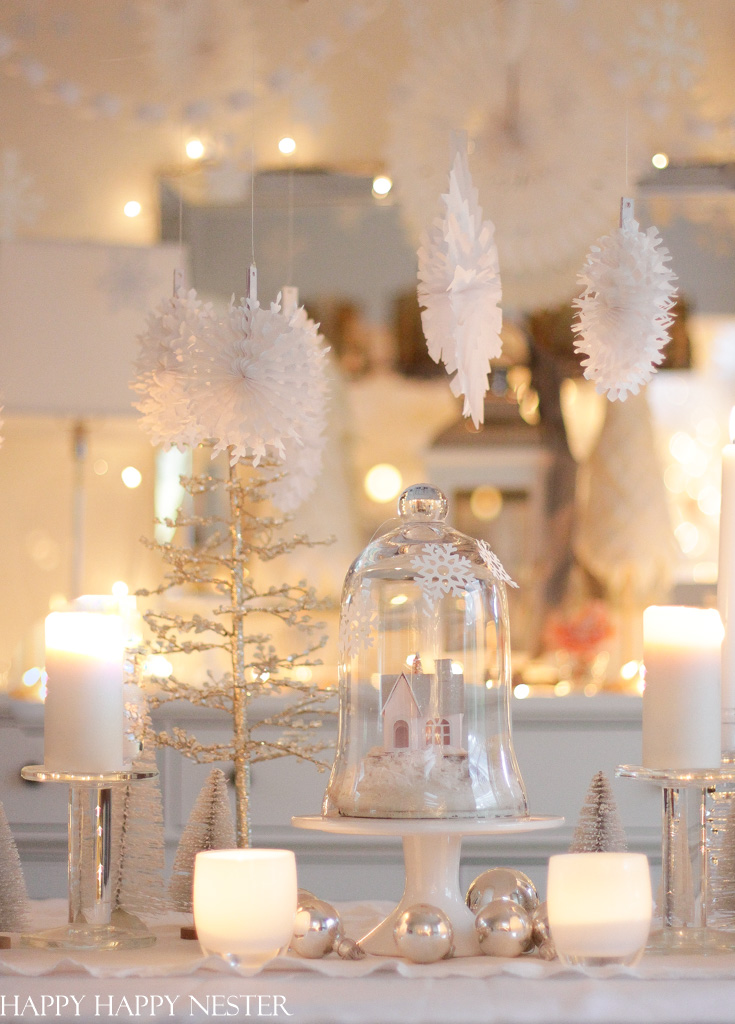 Sources: Mini Candle Sticks l Large Candle Sticks l Large Candle Holders l Bottle Brush Trees l Mini House l Snowflake Garland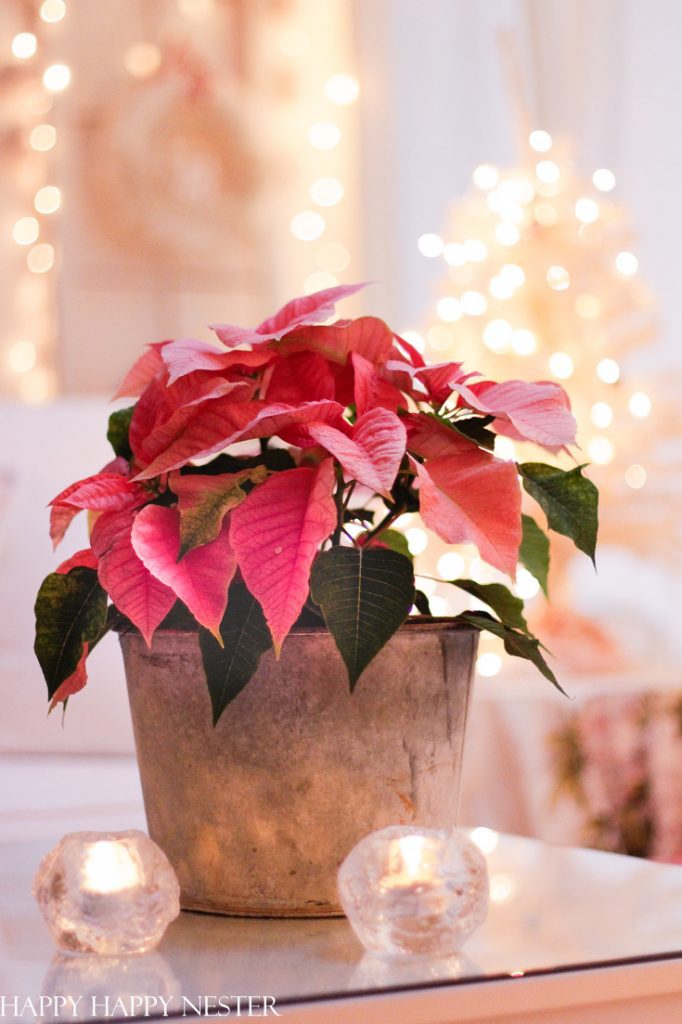 Sources: Poinsettias | Mini Candle Votives | Vintage Pail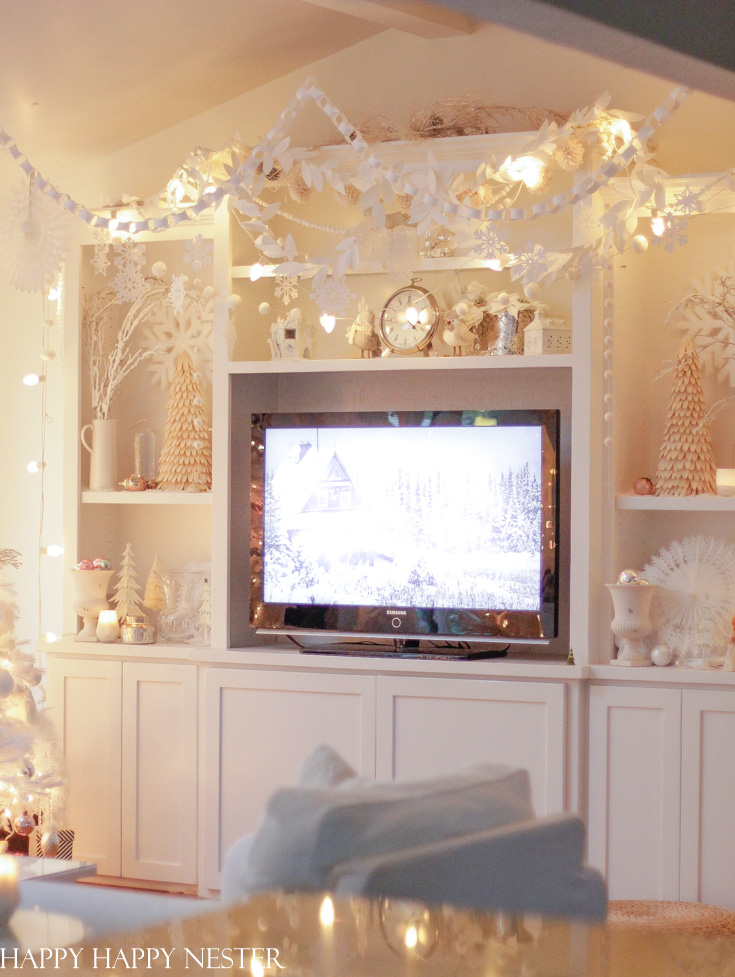 Sources: Mini Candle Sticks l Felt Ball Garland l Pom Pom Garland l Snowflake Garland l Mini Houses l Birds l Bottle Brush Trees l Paper Trees
CHRISTMAS DECOR: CHRISTMAS TREE
Finally, it's time to decorate the tree! Since my kids are allergic to real trees, I have to use faux ones. But no need to worry. Fake Christmas trees are just as beautiful. I always tend to choose white trees because they look best in my home. Now let's get to decorating! As you can see, my vision for this Holiday look was full of pink hints here and there, along with gold, silver, and white mixed in as well. Here are some of my favorite ornaments, along with accessories such as stars, twinkle lights, and garlands that will complete this gorgeous sight!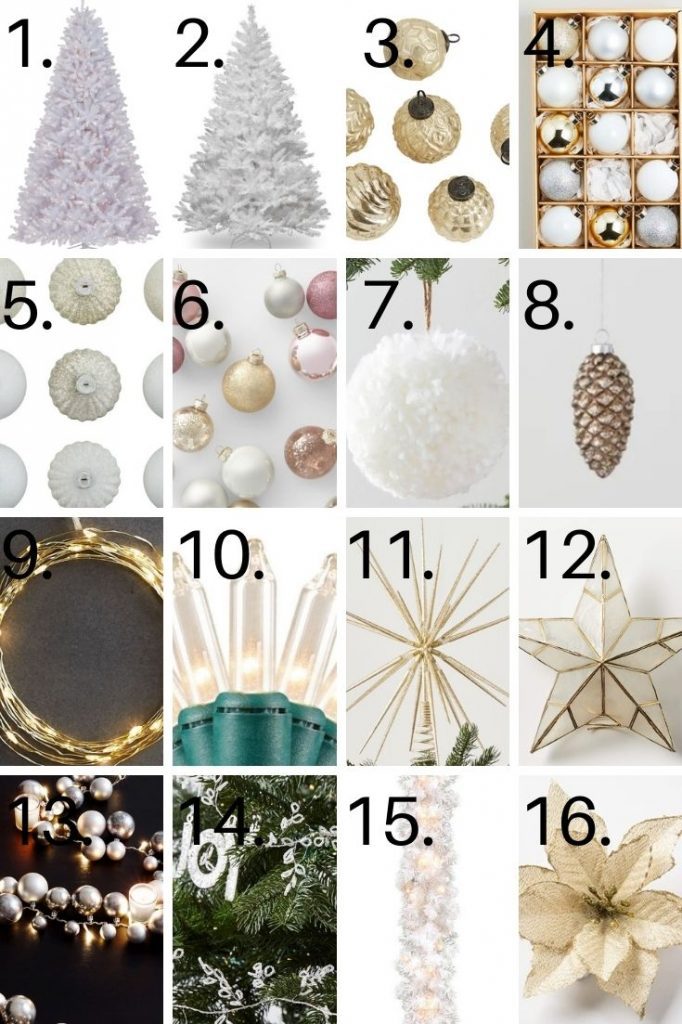 Sources: 1 l 2 l 3 l 4 l 5 l 6 l 7 l 8 l 9 l 10 l 11 l 12 l 13 l 14 l 15 l 16
Who knew pink could become a Christmas color? Last-minute, when I decided on pink, I never thought it would look this stunning. Plus, the gold, silver, and white decorations like ornaments ended up helping me turn this pink fantasy into a glowing dreamland.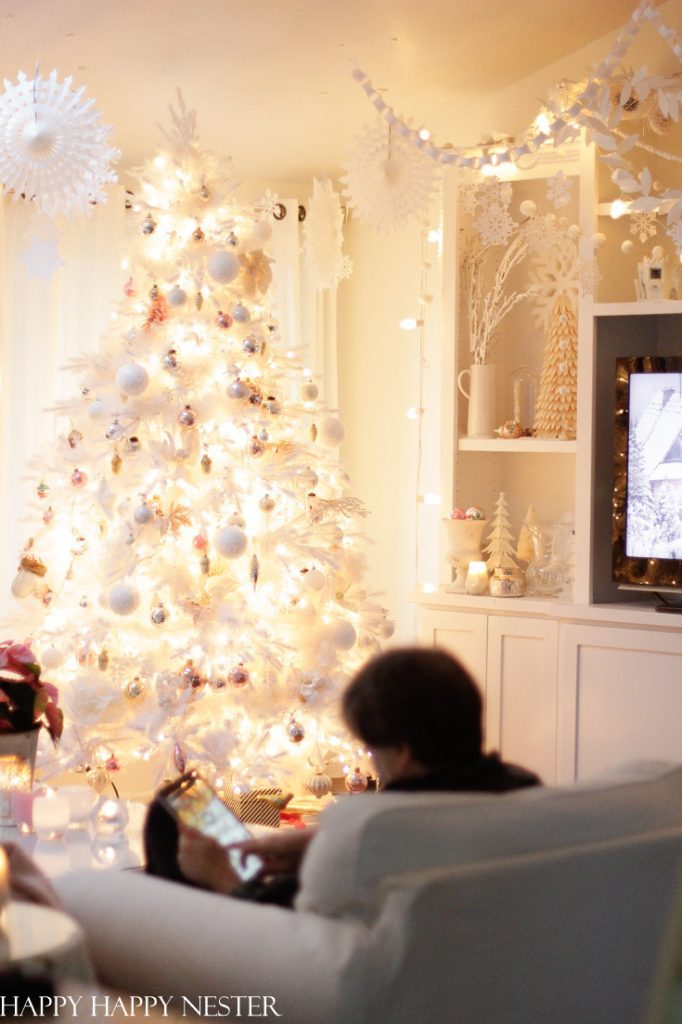 Sources: White Christmas Tree l Gold Ornaments l Gold Ornaments l White Ornaments l Pink Ornaments l Fuzzy Ball Ornaments l Twinkle Lights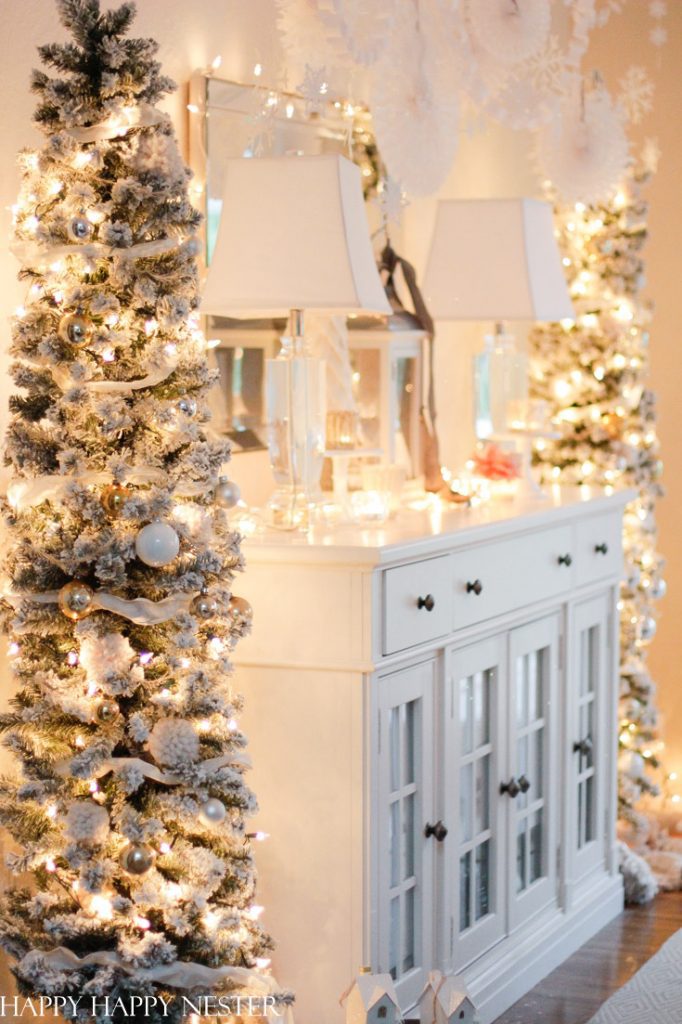 Sources: Medium-Sized Trees l Gold Ornaments l Gold Ornaments l White Ornaments l Twinkle Lights l Bakers Sideboard
l Glass Table Lamp l Indoor/Outdoor Rug l
CHRISTMAS DECOR: LIGHT SHOW
Don't you just love this time of year? Driving through the neighborhood, looking at all of the Christmas lights, it's truly something magical. That's what my family and I do. We love to admire the lights on every house and how sometimes you can see the silhouette of someone's Christmas tree in their home. Since the light shows that Christmas creates a smile on my face, I tend to go all out with my light decorations every year. My inspiration for this particular look was designing a soft sparkle that wasn't too bright but enough to make a restful scene to hang out in a while indoors from the cold weather. Here's a sneak peek of the pieces that went into creating the perfect glow for the Holidays.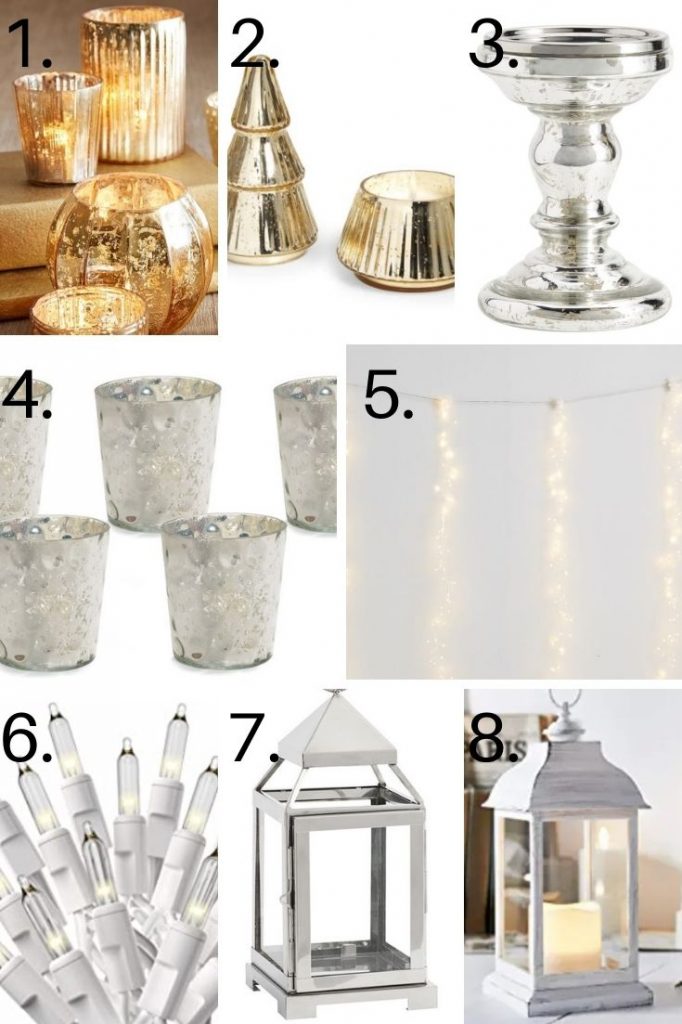 Sources: 1 l 2 l 3 l 4 l 5 l 6 l 7 l 8
Whether you decide to include all of these light decorations is up to you, but I know you will create a beautiful space full of warm and welcoming vibes with any piece!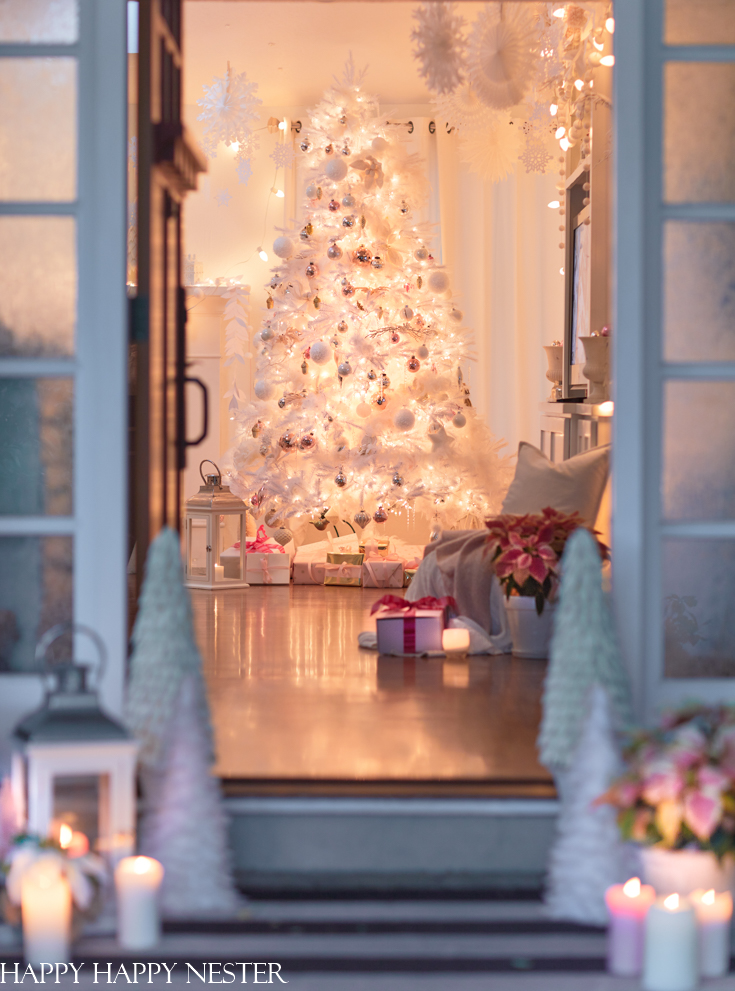 Sources: Large Candle Sticks l Lanterns l Lanterns l Paper Trees l Poinsettias
I'm confident that you can create this look for Christmas, and I include all my decor sources for your convenience!
Now that you have gone through one of my favorite Christmas Home Tour Ideas, how will you decorate your home? Don't worry, and there's still so much time to think of an idea. In the meantime, have a spooky but safe Halloween this weekend, and I look forward to whipping up those traditional recipes for Thanksgiving!
I mentioned this earlier, but seriously, when is the right time to listen to Christmas music? For me, I tend to hear it in stores around the middle of October. But for my daughter, she listens to Holiday jams all year round. When do you listen to Christmas music? Some of the songs bring back so many memories of when my kids were young, and well, it's hard not to listen to the oldies but goodies.
Now that you know my guilty secret of listening to Holiday music in October, stay tuned for more Christmas blog posts full of recipes, decor, and crafts coming your way!
WANT MORE POSTS LIKE THIS? HERE ARE A FEW OTHER CHRISTMAS IDEAS
---
Thanks so much for checking out one of my simple Christmas decor pieces! I hope these decorations have inspired you to create a look like mine or your style! Stay tuned for more Christmas recipes, decor ideas, crafts, and more!
Have a great day, everyone,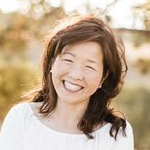 Latest posts by Janine Waite
(see all)