Here are 10 Refreshing Summer Dessert Recipes for your family. Among this mix of desserts are quite a few fresh fruit treats which all look so delectable.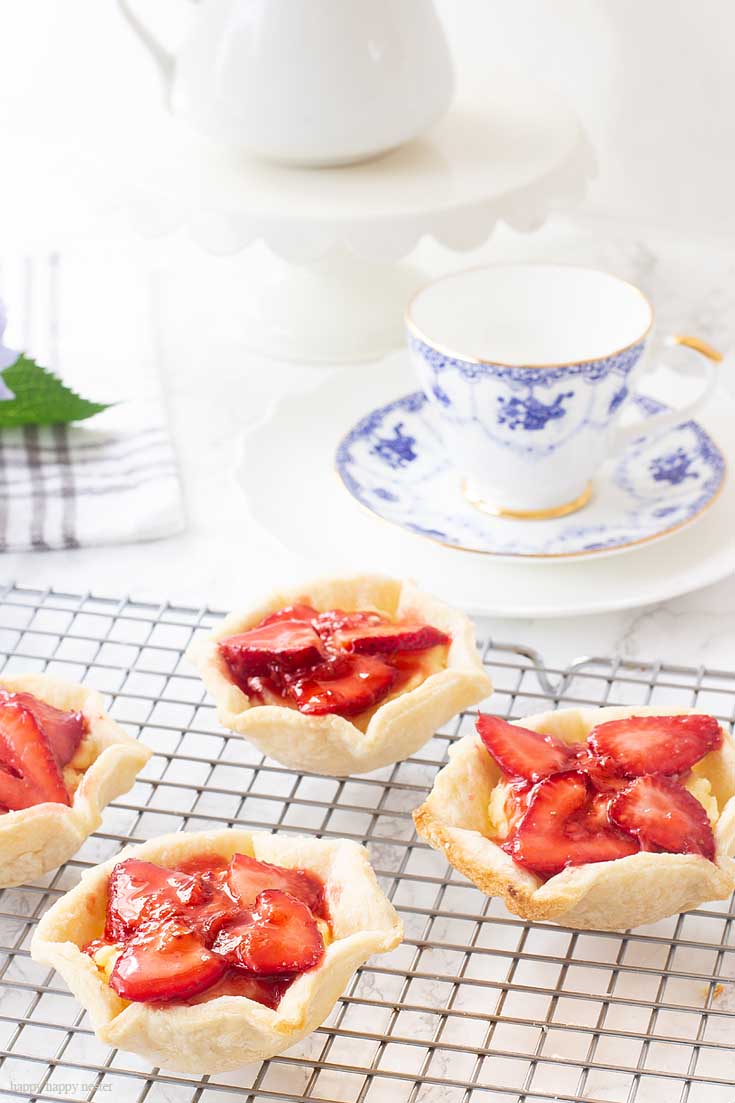 Janine | Happy Happy Nester
I just published this fresh strawberry mini tart recipe. The filling is a French Sabayon that is creamy and the perfect combination to the tart strawberry. The flakey crust holds the contents in a fun size individual serving.
Join my friends and I as we share our favorite Refreshing Summer Dessert Recipes!
Sarah | Dreaming of Homemaking
I love this Angel Food Cake Dessert recipe from Sarah. Her post is adorable with her kiddos enjoying this 4th of July treat! Doesn't this summer treat look so festive and yummy? If you have a moment, make sure to check out this excellent blog post.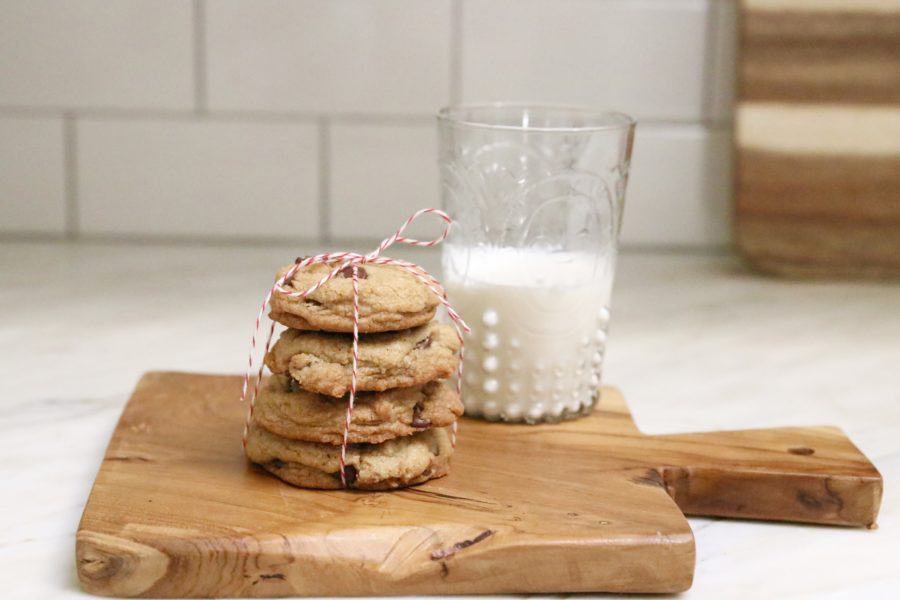 Ashley | Modern Glam
Who doesn't like a yummy cookie? Ashley always has the best recipes, and her Perfect Chocolate Chip Cookie looks so delightful and perfect for summer days and evenings. Now wouldn't they be great with a roasted marshmallow smashed in between two of them?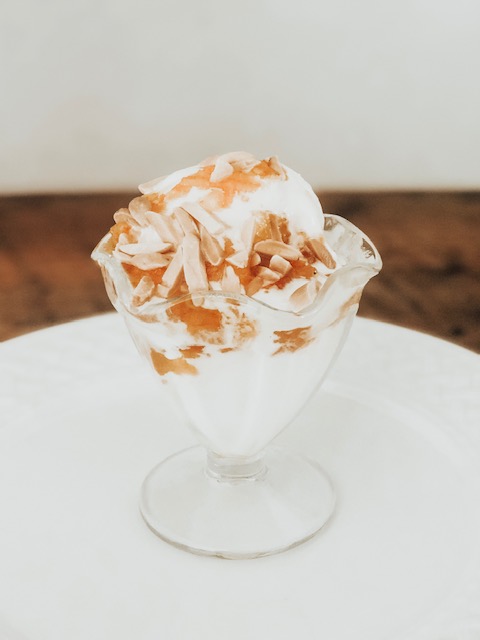 Bendt | She Gave It a Go
This citrus topped vanilla ice cream dessert is a refreshing summer treat. Love the idea of adding a citrus sauce for a unique twist to ice cream. Brendt has her easy summer dessert recipe over on her blog.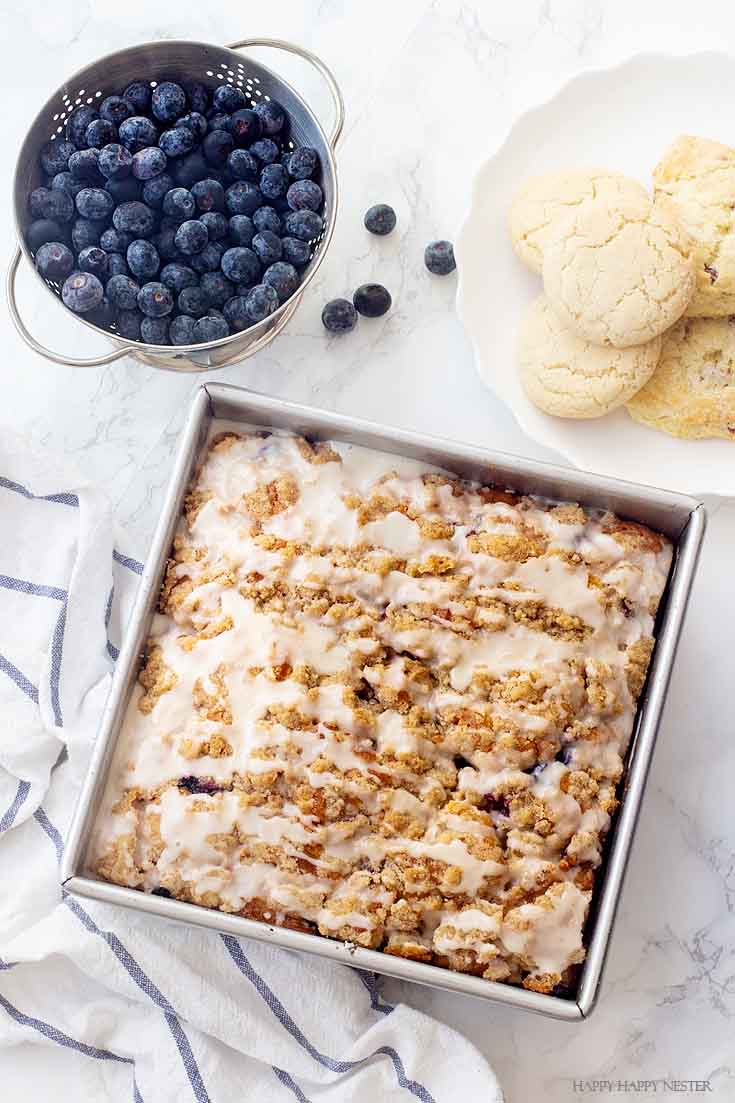 Janine | Happy Happy Nester
This classic cake is my mother-in-law's Blueberry Buckle recipe. I have always loved this easy dessert, and it is especially tasty with the sweet icing drizzled on top of the crumble. It is the perfect topping that I secretly want to indulge in the sweet cinnamon sugar crumble.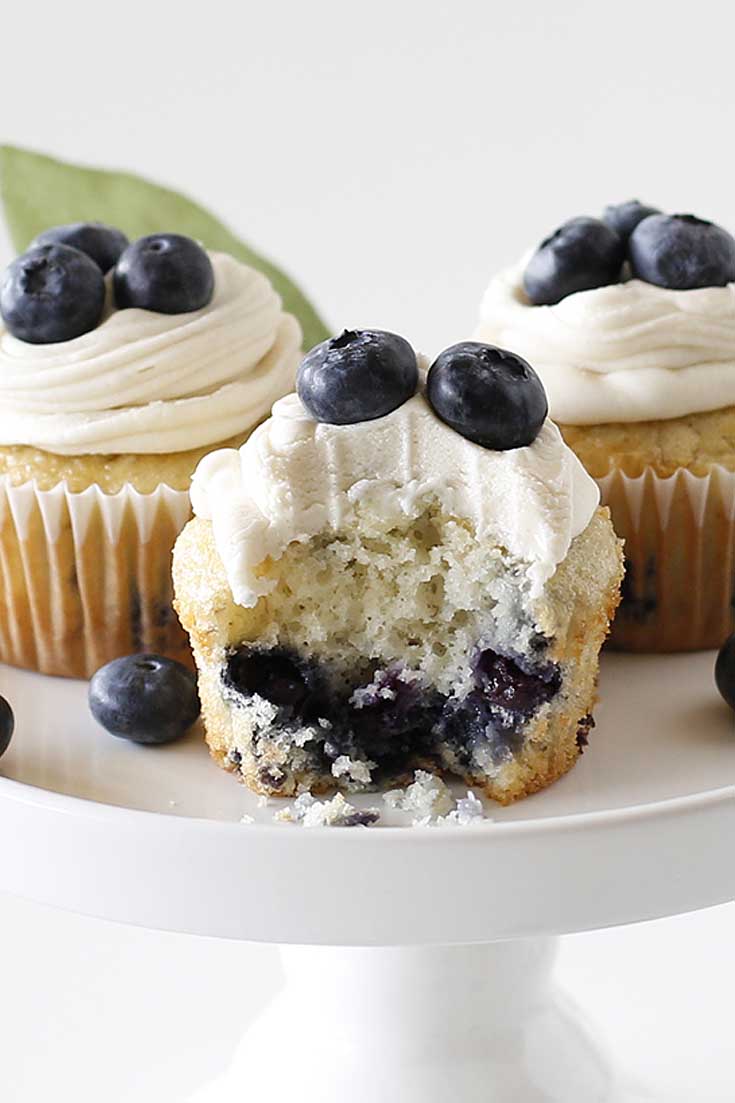 Tana | Your Marketing BFF
Blueberry Banana Cupcakes looks so moist and rich. Oh my, the blueberries and that frosting look amazing. Tana always has great recipes, and this little cupcake looks like the best refreshing summer dessert.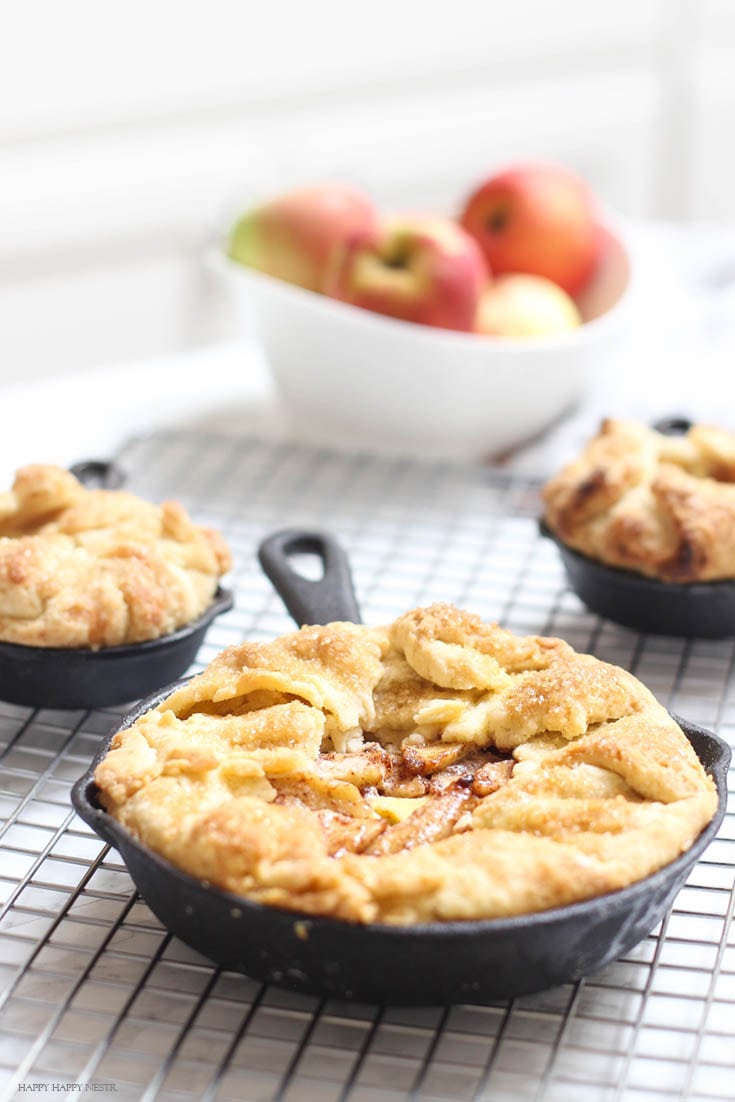 Janine | Happy Happy Nester
These mini apple tarts have a creamy egg custard in the middle. The blend of cinnamon, apples, butter, and a flakey crust is, in my opinion, better than the traditional apple pie recipe. When entertaining either make a big cast iron pan or small individual ones like pictured above.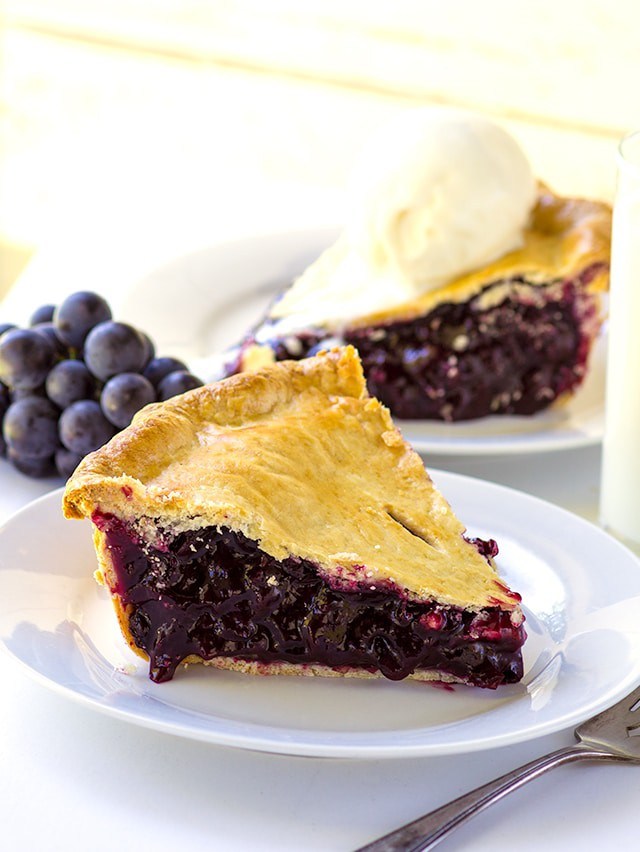 Miranda | Cookie Dough and Oven Mitt
This delicious looking Concord Grape Pie is from Miranda. I haven't ever had a concord pie, but this looks so moist and fruity that I may have to try baking one.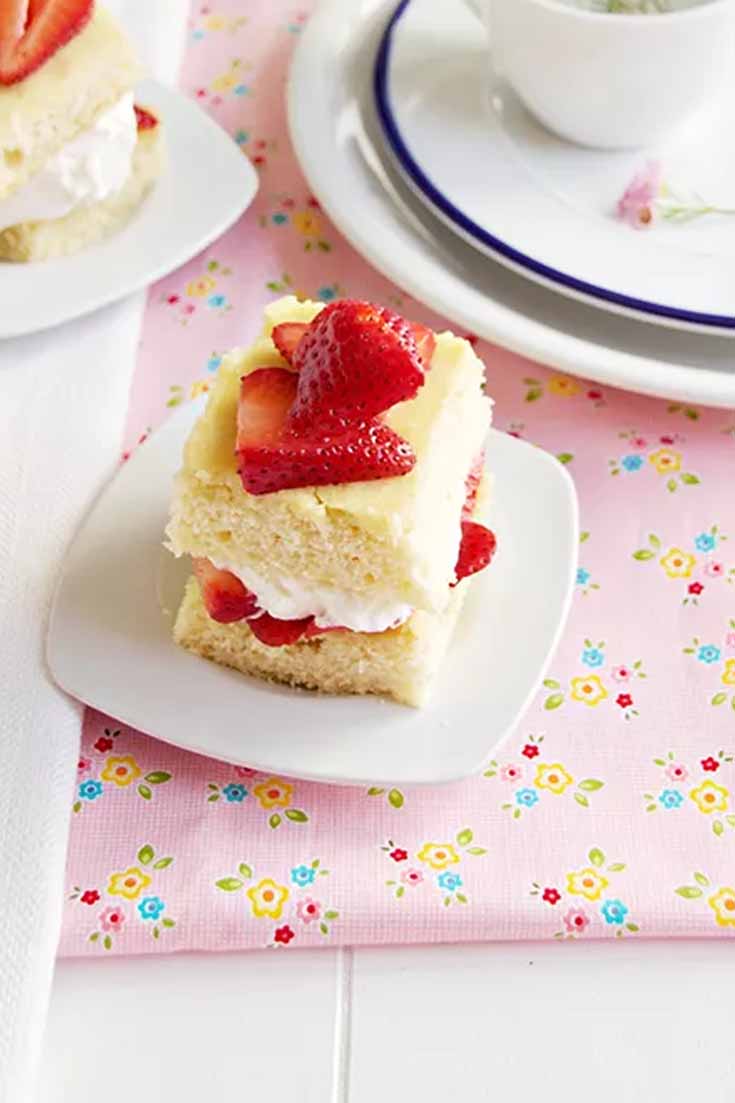 Norma | Paint Me Pink
Norma has the best desserts, and this Homemade Strawberry Shortcake looks so easy to prepare. During the summer months, when strawberries are plentiful, this is such a quick dessert to whip up for family and friends.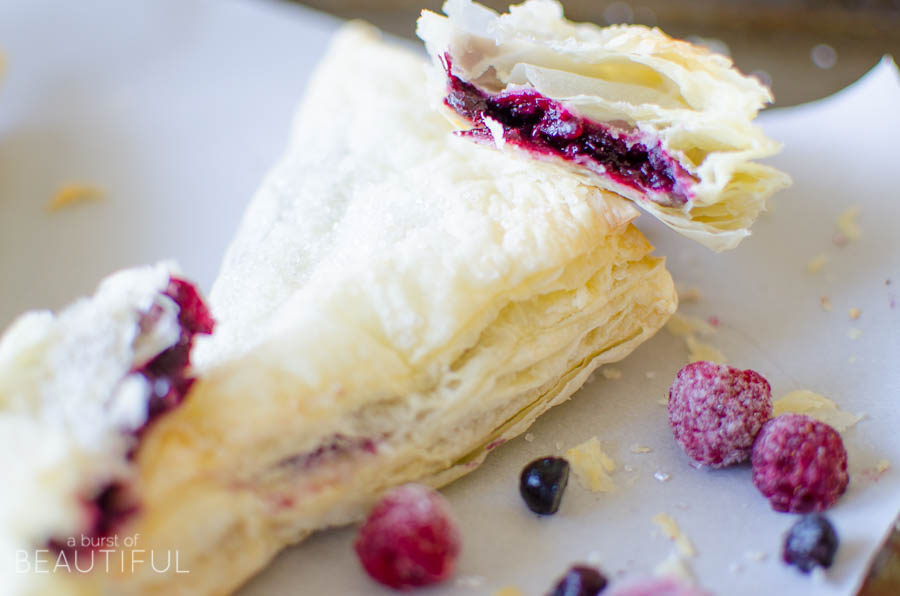 Alicia | A Burst of Beautiful
Homemade Berry Turnovers and the puff pastry always goes well together. And can't you imagine it topped with a creamy dollop of vanilla ice cream.
Well, keep these refreshing summer dessert recipes in mind as summer approaches. I love hanging out under our patio and outdoor lights and enjoying a great meal. And the best way to finish the evening includes a light and yummy dessert filled with fresh fruit.
Thanks again for your visit and have a happy weekend,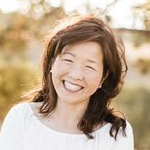 Latest posts by Janine Waite
(see all)