The grocery stores are full of strawberries, so today I'm sharing my Mini Strawberry Tart Recipe. You could say that I'm a bit obsessed with little individual sized tarts, they are so dainty and cute and the perfect size for a dessert. The filling is a creamy French Sabayon Recipe that is the best buttercream that I have ever tasted.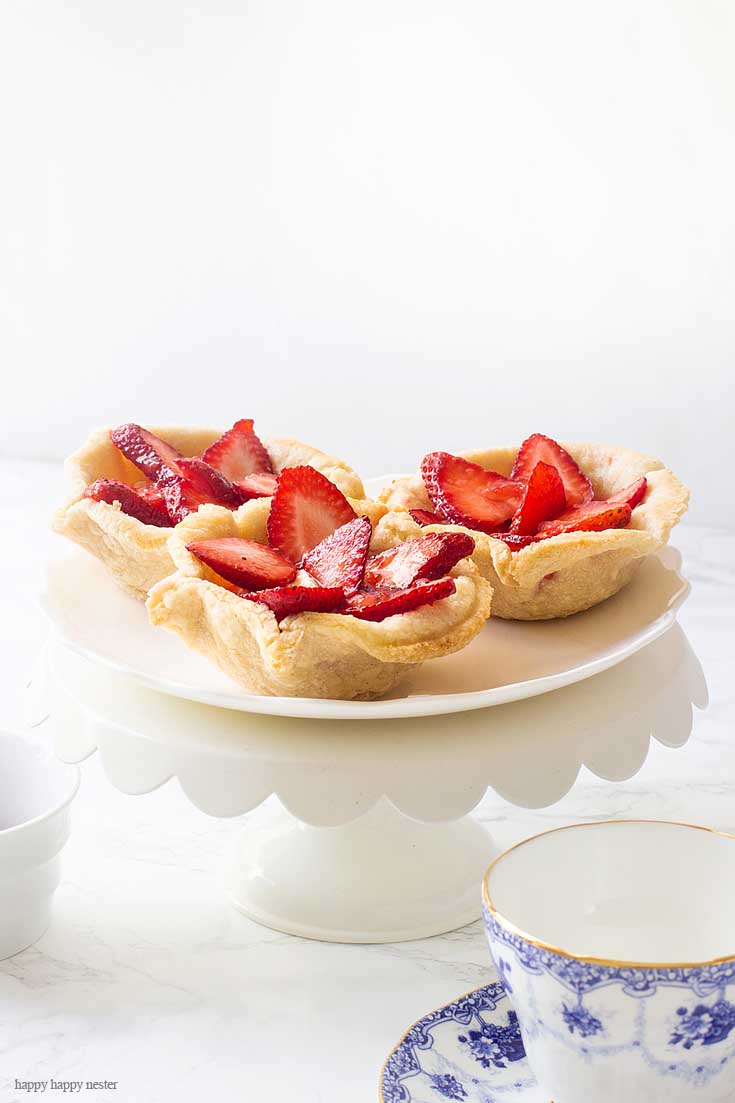 Growing up in Orange County California, there were orange groves and strawberry fields all around our home. Spring was always bursting with strawberries, and the roadside stands stocked with strawberries picked fresh from the fields. So, every spring, I welcome strawberries like an old friend, and it is most appropriate to share this mini strawberry tart recipe with you.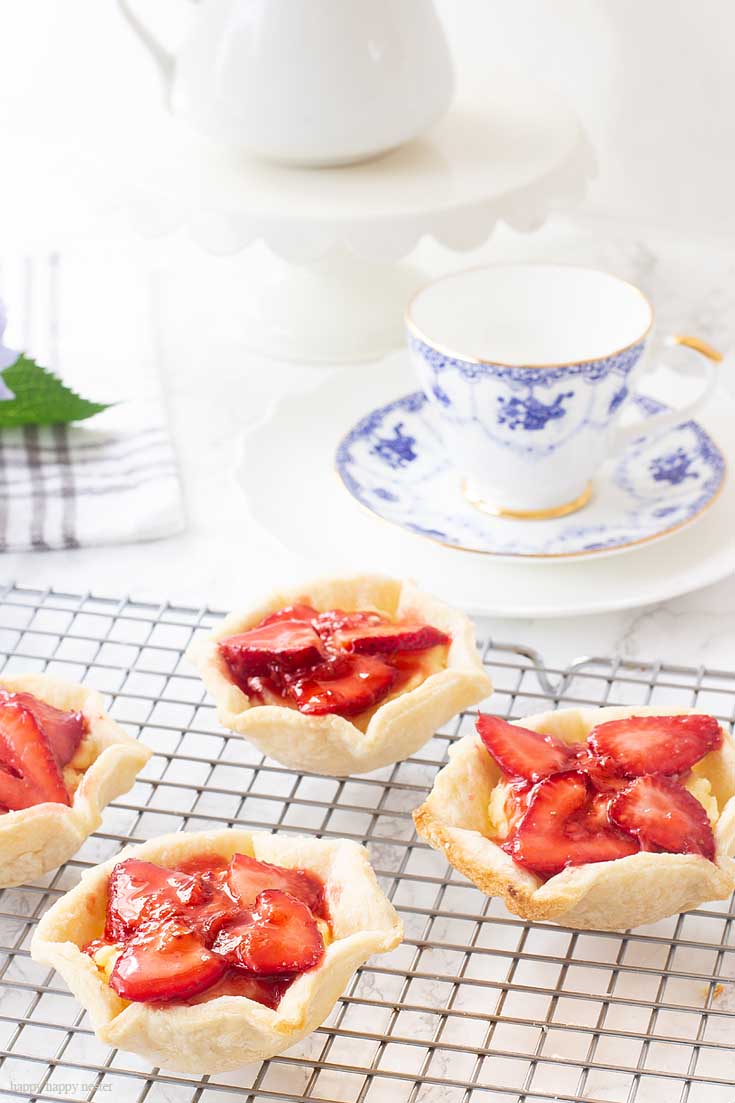 A warm welcome if you are new to my blog. For this post, my fabulous friends and I are publishing our favorite strawberry recipes. Everyone's dishes look scrumptious.
Strawberry Recipe Roundup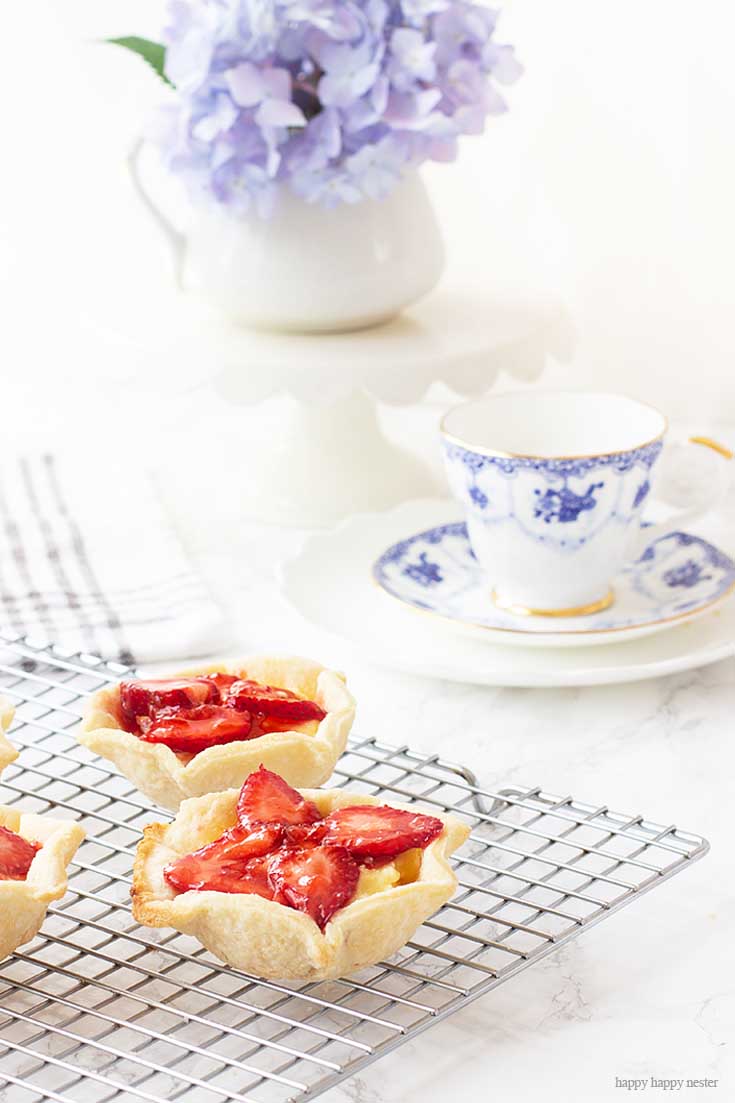 Janine | Happy Happy Nester
Well, if you like a creamy butter filling and a super flaky pie crust topped with fresh strawberries, then my Mini Strawberry Tart Recipe is for you. I should mention that there are a few steps to my dessert, but it seriously tastes like some European pastry. And maybe that's because the French Sabayon filling recipe is from a French pastry chef!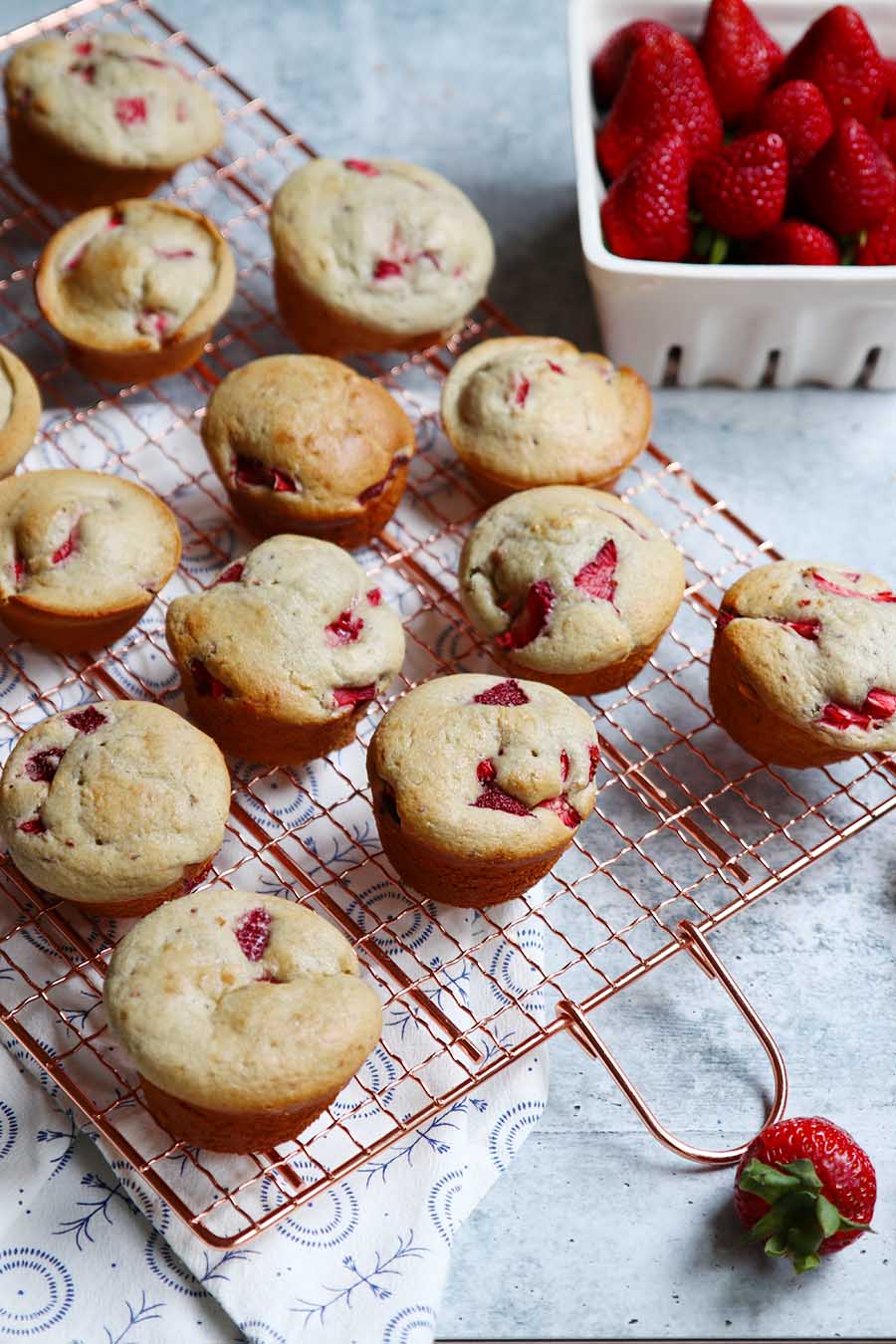 Ashley | Modern Glam
My dear friend, Ashley, always has a muffin recipe in her baking repertoire. I don't think I have ever had a Fresh Strawberry Muffin so, and I may need to try her yummy looking recipe. Her muffins are full of berries, and it looks like every bite is guaranteed a strawberry.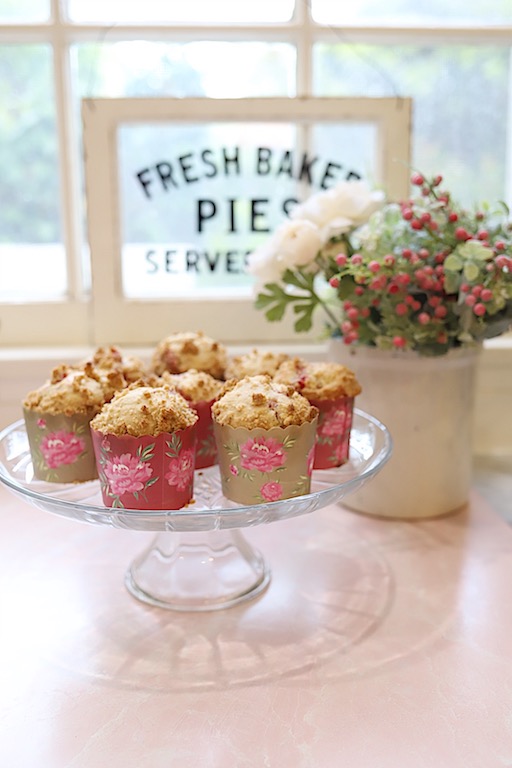 Leslie | My 100 Year Old Home
Not sure how Leslie does all that is on her busy schedule, but she did it again with her crazy yummy looking Strawberry Crumble Muffins If I could grab one right off my computer screen, I would. A cup of coffee and a warm strawberry muffin and I found my happy place.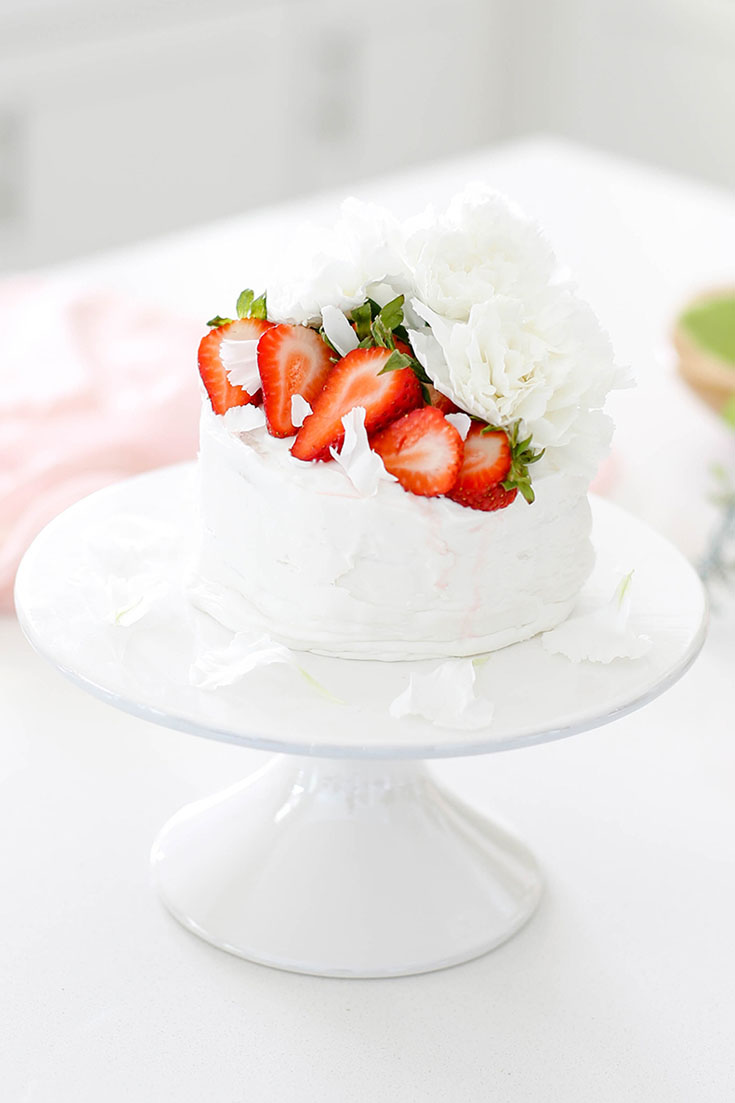 Tana | Your Marketing BFF
Tana always has a dessert recipe up her sleeve, and so I invited her to this fun strawberry blog hop. I love any kind of cake, and her Easy Strawberry Vanilla Layer Cake has me craving a piece with a dollop of ice cream. And I'm not sure why I love the petite size cake, but I feel it is the right amount of dessert to have around the house. It isn't overwhelming, and you can't overeat.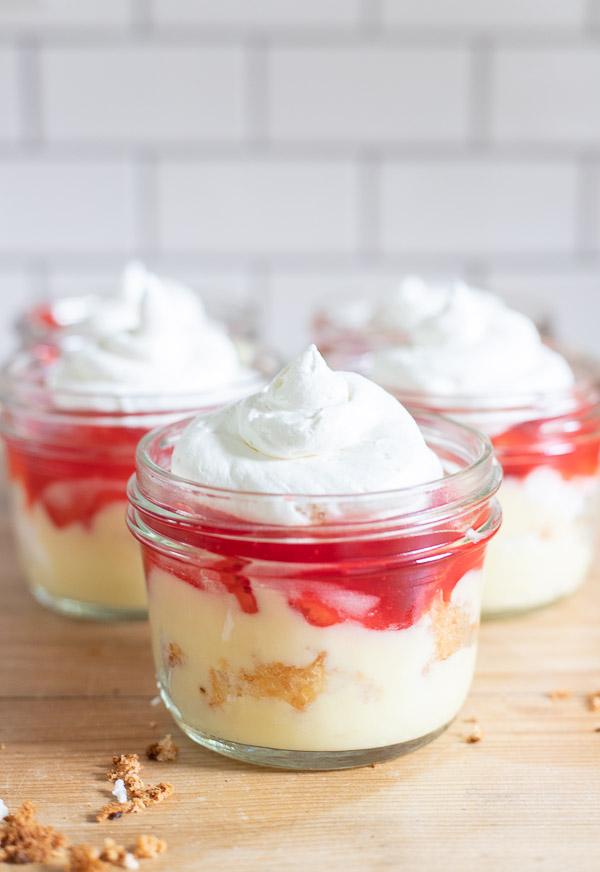 Sara | Twelve on Main
Here is Sara's Favorite Strawberry Dessert, which looks so creamy and tasty. Oh, and did I mention that they look perfect in the cute mini-mason jars. Such a great serving size and perfect for entertaining guests this summer!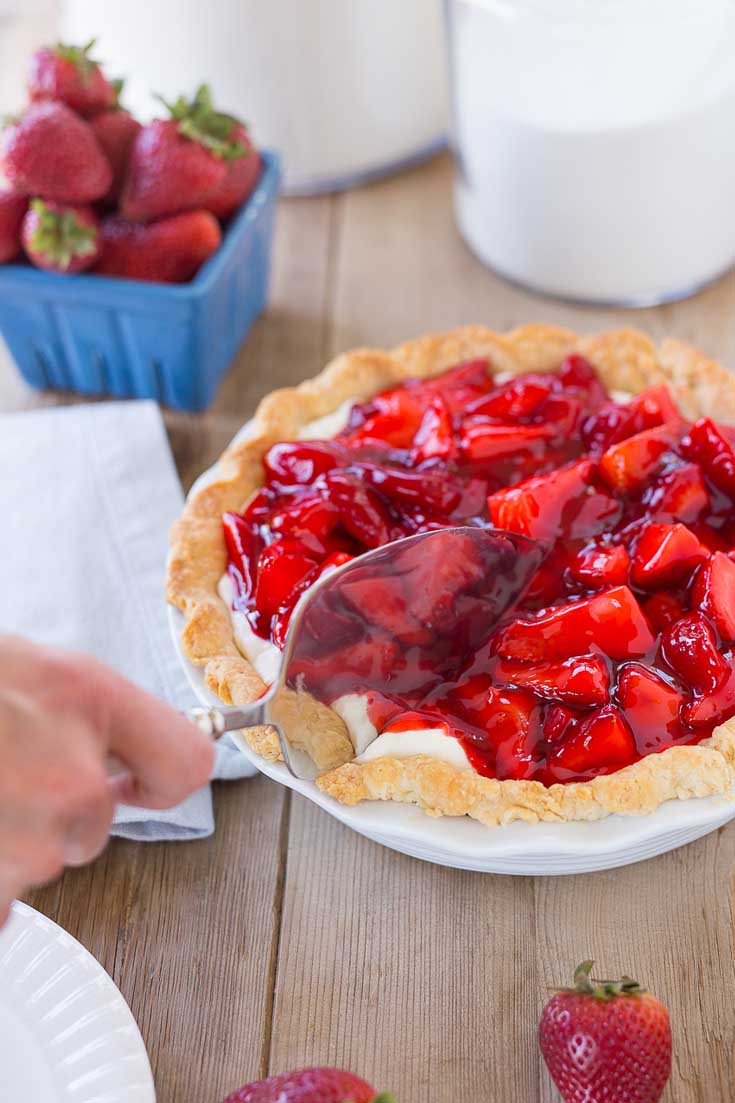 Holly | Home With Holly J
Oh gosh, this photo of Holly's Strawberry Cream Cheese Pie has me drooling! I love fresh strawberries glazed in a pie, and this one looks incredible. The cream cheese probably balances the sweetness of the glaze and makes it the perfect combination of ingredients. This pie reminds me of my mini strawberry tart recipe!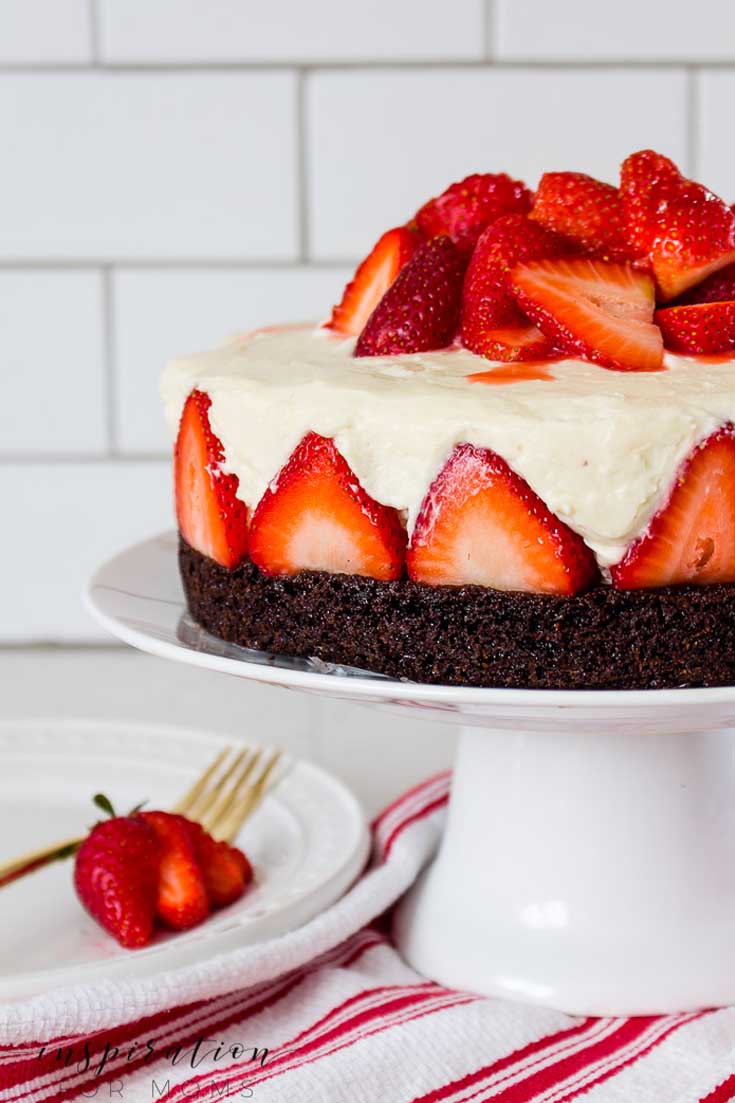 Laura | Inspirations For Moms
Strawberries and chocolate go well together, and Laura's Strawberry Brownie Cheesecake looks spectacular. Oh, gosh, the layer of brownie is enough to make me happy, then add the cheesecake and strawberries, and I'm delighted times two! I don't think I have ever come across a dessert like this before and I can't wait to try it!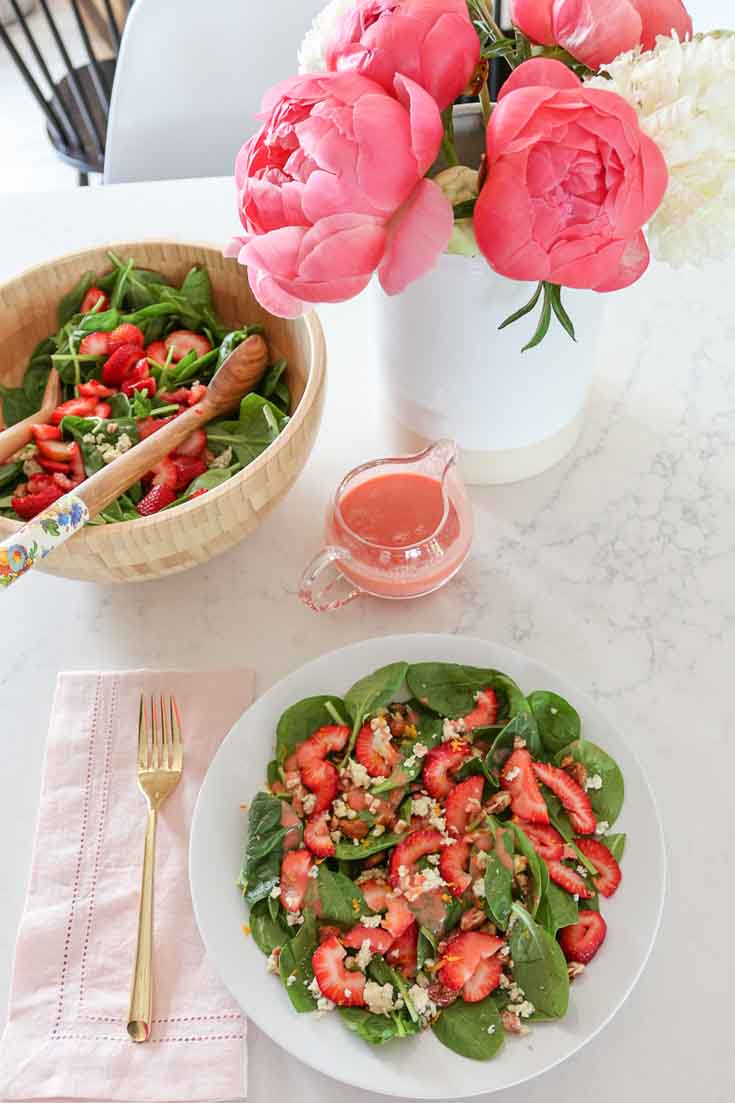 Beth | 111 Light Lane
I have a similar recipe, and my husband loves it. Beth's Strawberry Spinach Salad looks pretty identical, but her dressing is a strawberry vinaigrette recipe. Ok, now that sounds scrumptious. I buy one in the store, so I will make her recipe since I'm sure it is better since it is homemade.
Ok, let's get to my yummy mini strawberry tart recipe.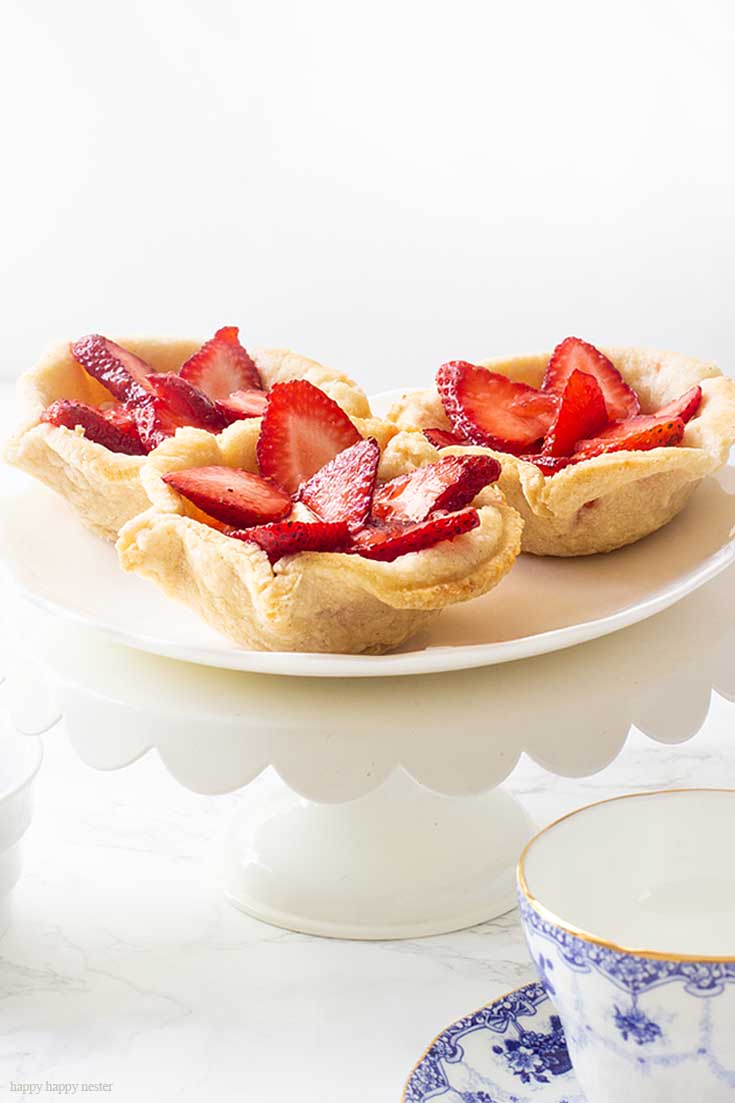 Mini Strawberry Tart Recipe
You'll love the creaminess of the butter filling and the sweet tartness of the strawberries. This recipe does take a bit of time to create, but in my opinion, it is well worth the effort. If you like this, try making my French Macaron recipe as well!
Creamy Mini Strawberry Tarts
This delicious strawberry dessert is gourmet in taste and better than most pastries you'll find at the store or restaurant. It does take a bit of effort but well worth it since it is an impressive tart.
Ingredients
Pastry Crust
3

cups

sifted flour

1

tsp

salt

1 ¼

shortening

1

egg

1

tbsp

vinegar

6-7

tbsp

water
Sabayon Filling
6

egg yolks

1/2

cup

milk

2

cups

sugar

2

cups

unsalted butter

room temperature and cubed
Strawberry Tarts Glaze
1

qt

strawberries

washed and hulled

1

tbsp

lemon juice

½

cup

sugar

1

tbsp

cornstarch
Instructions
Strawberry Glaze Instructions
Crush strawberries with your hands and then measure out 1 cup.

Place crushed strawberries in a small saucepan.

Add lemon juice, ½ cup sugar, and cornstarch to the crushed berries.

Cook over low heat, stirring until thickened and clear.

Place fresh sliced strawberries in the syrup mixture to coat the strawberries.

Set aside to cool.
Pastry Dough Instructions
Preheat oven to 450 degrees Fahrenheit.

Sift flour then measure.

Combine flour, salt and shortening with a pastry blender.

In a small bowl, beat egg and add vinegar, water.

Add egg mixture to flour mixture and mix well. The water varies so add more if the dough is dry add a tiny amount of water and if the dough is too wet, add a small bit of flour.

Roll pastry 1/8" thick and cut out 6 5" rounds.

Place each pastry round over the back of 3" muffin pan.

Make 6 pleats in the dough. I rotated the dough since it is difficult to pinch in between the muffin tins.

If your dough cracks, smooth out with a wet finger and bridge the gaps.

This pastry dough is flaky so you may get some cracks.

When placing the dough on muffin cups alternate since you don't want them side by side and touching.

Prick bottom of shells with a fork.

Bake in the oven for 5-7 minutes until lightly golden.

Take out of oven and place on a rack to cool.

The cooled tart shells should slide off the tin. They are pretty delicate, so handle with care.
Sabayon Filling Instructions
Whisk the egg yolks in a medium-size saucepan.

Add sugar and milk to the yolks.

Stir frequently with a rubber spatula. To test if the filling is done, there is a little trick. Take your finger and run it on the spatula, and the mixture should not run into the line. Also, the mixture's consistency will be like a runny pudding.

Take off the stove and let filling cool. It should settle into two layers.

Transfer the filling to a mixing bowl and while it is cooling mix the two layers.

Then add in small chunks of the room temperature butter.

The filling should thicken like a buttercream.

Place dollops of filling in the baked and cooled pastry tarts.

Top with slices of freshly dipped strawberries then if you wish to drizzle a bit of the glaze on the strawberries if so desired.

Serve fresh. Refrigerate for two days.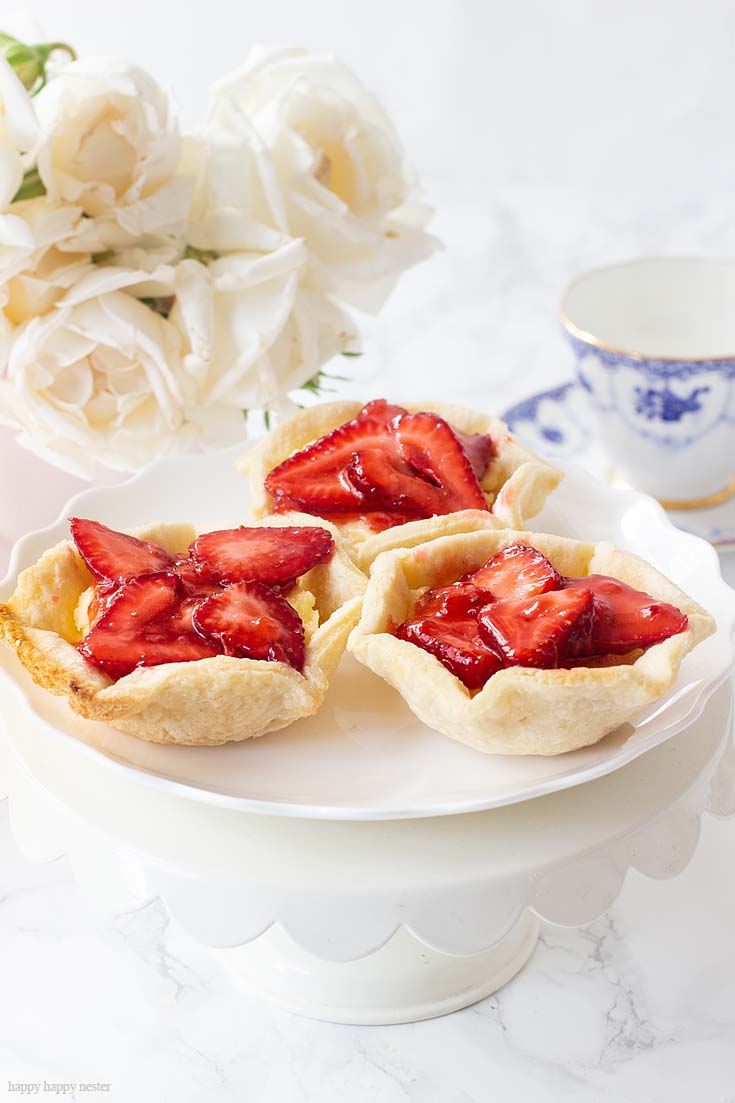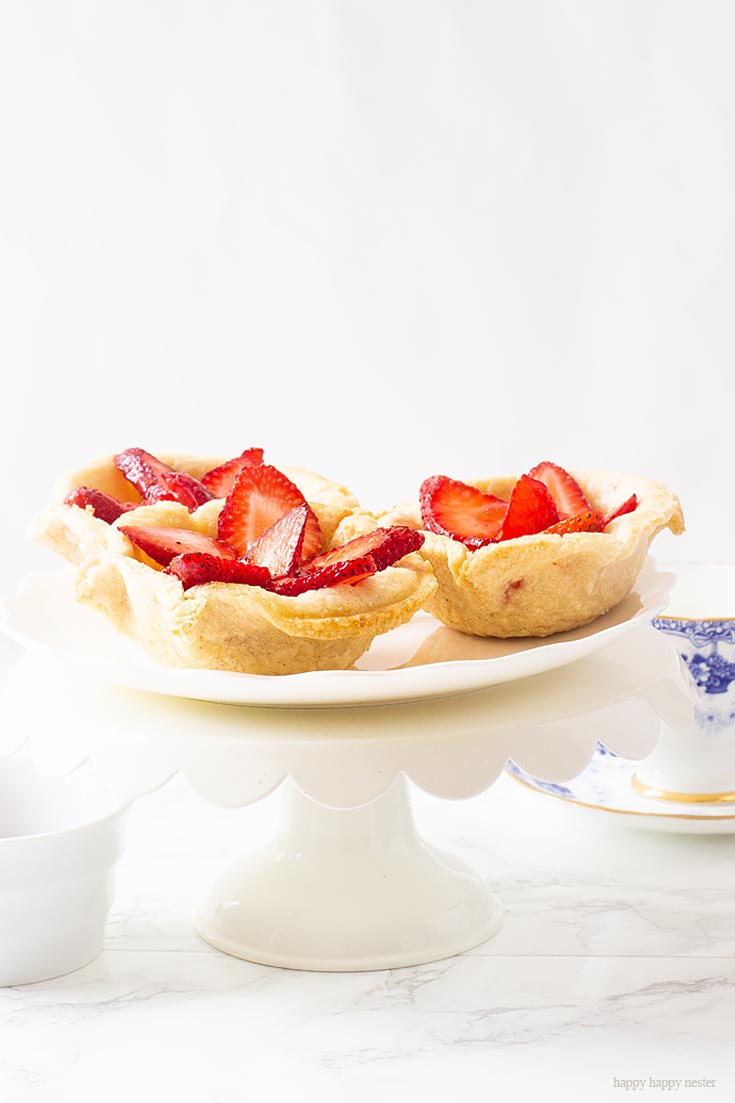 So, all the extra work is well worth the effort for these mini bite-size treats. We have three in the kitchen, and my husband is guarding them and not allow me to give them away to friends. Happy Baking and maybe you might like my mini blueberry cheesecake recipe too. But, do try my mini strawberry tart recipe.
Cheers,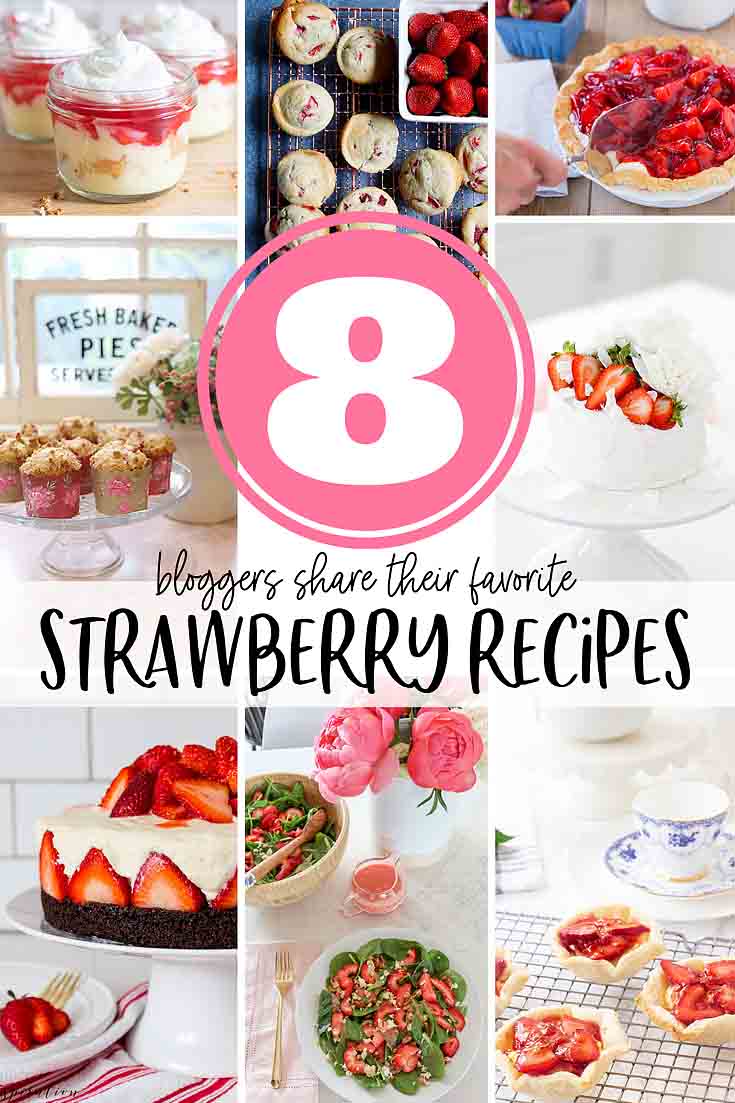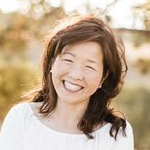 Latest posts by Janine Waite
(see all)