Welcome! Here are some of my favorite summer recipes, plus some outdoor decor ideas to help you have a fantastic summer! So, hop on over to the blog to find your next "family favorite" recipe and home decor.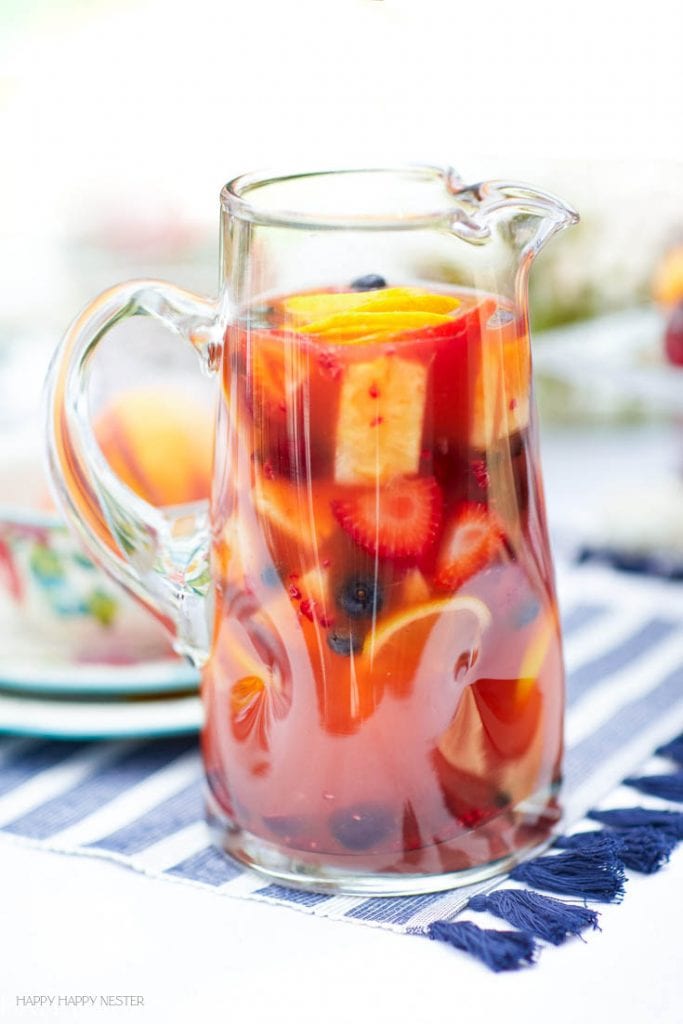 This collection of summer recipes includes summer drinks, desserts, and breakfast ideas! Along with outdoor decors such as hanging chairs, placemats, pillows, and more! I'm excited to share with you all some of my summer favorites!
Saturday Chitchat with Janine – Volume 24
Welcome to this week's Saturday Chitchat!
It's finally the weekend! So let's start baking some delicious and straightforward summer dessert recipes along with decorating your outdoor oasis with some of my favorite outdoor decorations!
I have always loved sitting in my backyard patio with a summer drink in hand, enjoying time with my family. That's what summer is all about to me, relaxing and spending time with loved ones.
Don't you agree?
If you're like me, then this post is for you because I have a collection of summer recipes and outdoor decor ideas to get you cooking in the kitchen and decorating in the backyard!
I'm happy you're here. So, please sit back, get comfy, and let's hang out for a bit.
Check these posts out below, and have a great Saturday!
A Personal Note from Janine
A couple of years ago, our family took a trip to Spain. We stayed in Barcelona and the Pyrenees, and the photo above is one of the houses we rented.
Our trip to Northern Spain was excellent.
We ventured out of Barcelona to the small town of Oto. There were two tiny towns side by side. The other one was Broto!
Both towns were tiny but so beautiful, with the countryside filled with cows and mountains.
After a couple of days in Spain, we quickly found out that lunchtime meant the restaurants were all closed. Well, we still ended up wandering the tiny streets of Broto looking for an open restaurant. Thank goodness we got lucky and finally found one.
Our waiter was a young man who wore a t-shirt with a bunch of English written all over it. I vaguely remember it saying Ford like the car company. This was our first sign that he was a bit enamored with the United States.
After taking our order, we noticed that he started to play American music throughout the empty restaurant. We got a big kick out of this! We ate our meal with music from Crosby, Stills, Nash, and Young playing in the background. What a hoot!
Well, needless to say, we had a fantastic meal along with a yummy sangria drink!
My husband and I mentioned that we needed to make some Sangria when we returned home. So, today, I'm sharing my husband's delicious fruity recipe. Every sip reminds me of our lovely trip to Spain!
Enjoy this new Saturday Chitchat with Summer Recipe and Outdoor Decor!

PS: I thought you might find it funny that when we were leaving the restaurant, the waiter turned off the music!
This Week's Inspiration – Summer Recipes and Decor
Outdoor Table Decorations for Summer
Need any ideas for your summer table? Here are some tips and tricks for creating unique outdoor table decorations for summer that I guarantee will inspire you to create your dream outdoor oasis!
I collaborated with Walmart when creating these fun table decorations, and I am so thrilled to share them with you all! I had such a blast designing this table setting and hope you are inspired to create this look, or you become inspired to design something that screams YOU!
Here is a super fruity sangria recipe that is perfect for a summer party. It's a simple and delicious summer drink that's great for entertaining! And if you know me, I love entertaining, and I love finding new summer drink recipes to share with my family and friends!
I love fruit, and this summertime drink infuses brandy and red wine into the yummy fresh fruit! It's a perfect refreshment, especially on warm days when the temperatures are hotter than 100 degrees! This recipe is great for any occasion, too, such as dinners, events, holidays, parties, you name it!
Trader Joe's Charcuterie Board
I have been obsessed with the idea of charcuterie boards. I don't know about you, but they are so much fun to make and even better to eat! So, if you're like me and enjoy creating these boards (or eating them), I have the board for you!
Earlier this summer, I created this Trader Joe's Charcuterie board, and oh my goodness, it was a blast to make and so delicious! Seriously, I think my family and I devoured this in less than 15 minutes!
Trader Joe's has such a wide assortment of cheeses, meats, crackers, chocolates, and sauces. They're the perfect source of a summer recipe for creating a delicious gourmet charcuterie board! Check this out to become inspired to create this look or become inspired to create your own!
These boho DIY placemats with tassels are so easy to make! Not only are they stylish and straightforward, but I love that they match my Serena & Lily Catalonia bohemian style placemats quite nicely, which makes decorating a whole lot easier!
This simple project adds just the right boho accent to a hyacinth round placemat! I added a navy blue fringe, but you can add whatever color you like to match your table decor to create your look or become inspired to design this look!
So if you want new outdoor decor like some placemats, here is a stylish and straightforward DIY that you can enjoy with your collection of summer recipes and outdoor decor for your outdoor dining days!
---
This Week's – Boutique of the Week (Hanging Rattan Chairs)
*The following post contains affiliate links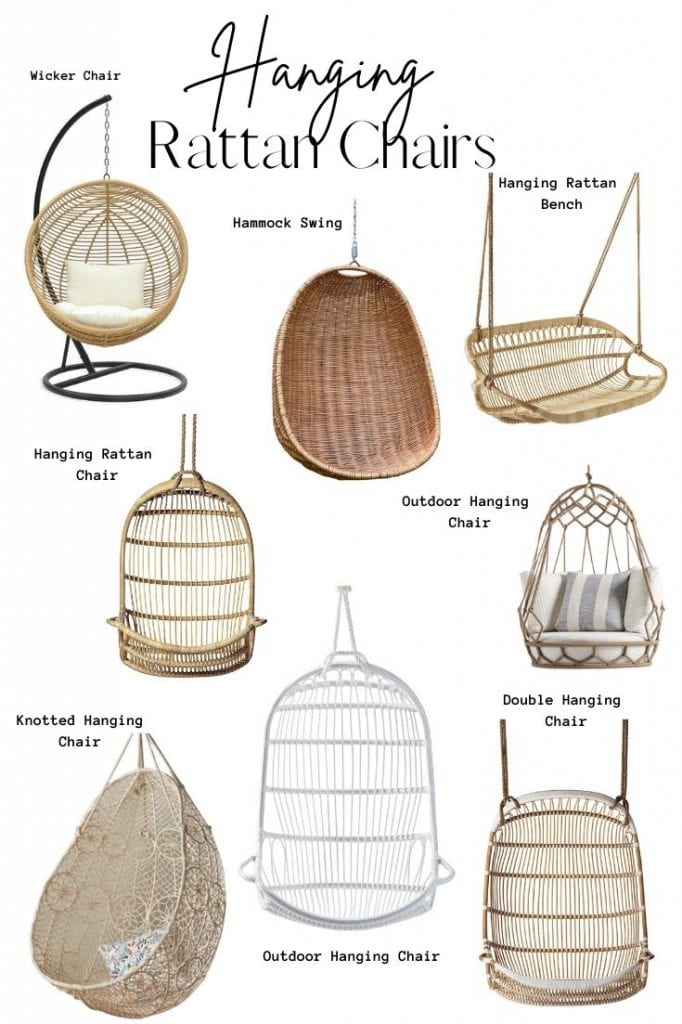 Summer calls for time to rewind and relax, whether it's indoors or outdoors. What better way to spend some "you-time." And then, chilling in a chair reading a book, magazine, or playing your favorite crossword game! Here I have 15 options of the best Hanging Rattan Chairs from Serena & Lily, Etsy, Amazon, and more!
Regardless of your style, there is something for everyone here! So come on, stay a while and check out this post to find the perfect picks of hanging chairs!
---
My Favorite Things – Outdoor Entertaining
*The following post contains affiliate links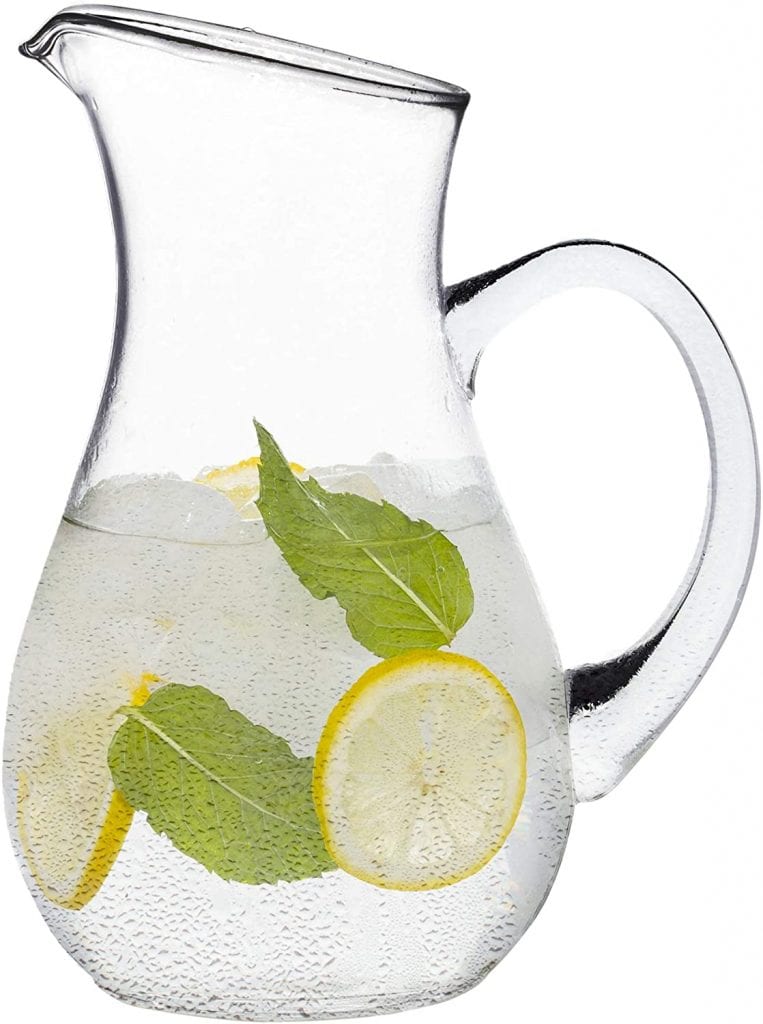 Enjoy a classic and practical glassware piece with this stunning pitcher with spout! Easy to use, functional, and versatile, this simple glass serving carafe is an attractive option for everyday use or serving your guests on special occasions!
It is a great option to fill with summer recipes and use outdoor decor for water, lemonade, or your favorite homemade cocktails, allowing you to surprise your guests with delicious beverages made by yourself!
Use this fabulous glass pitcher with a spout for serving ice water, ice tea, lemonade, fresh juice, sangria, cocktails, or fruit infusion. It is a lovely glassware accessory for every occasion. The unique spout rim prevents spills, so you don't have to deal with messy situations!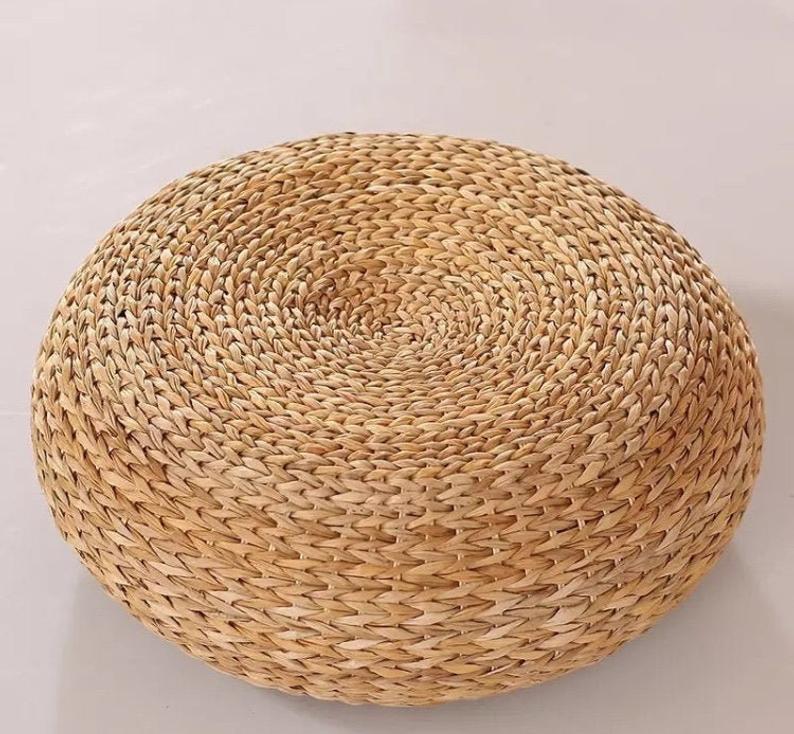 This Rattan footstool is natural and environmentally friendly, convenient and durable, with hooks for easy storage!
This comfortable sitting cushion is made from natural cattails only with a firm sponge filling. The cushion also has retained its natural color and the texture and subtle fragrance of the plant!
The simple and classic design will suit any home décor. And, as this cushion is handcrafted and free of artificial chemicals and paint, it makes for an ideal sitting cushion for children or adults practicing meditation!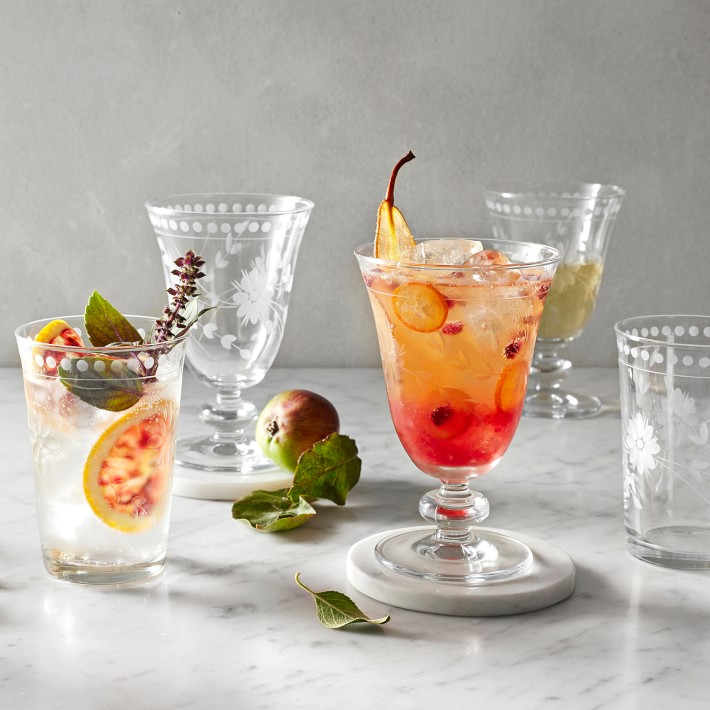 These are the classic tumblers you've always loved on your grandmother's holiday table – and that you'll always want to have on yours. The design is a vintage-inspired glass that we fell in love with at an antique fair, with a hand-cut, stylized floral motif!
These tumblers are great for serving everything from water to iced tea, lemonade, and other refreshing drinks. Perfect for formal entertaining, yet durable enough for everyday use, and they are even dishwasher safe! These tumblers are the ideal example to fill with summer recipes and used as outdoor decor!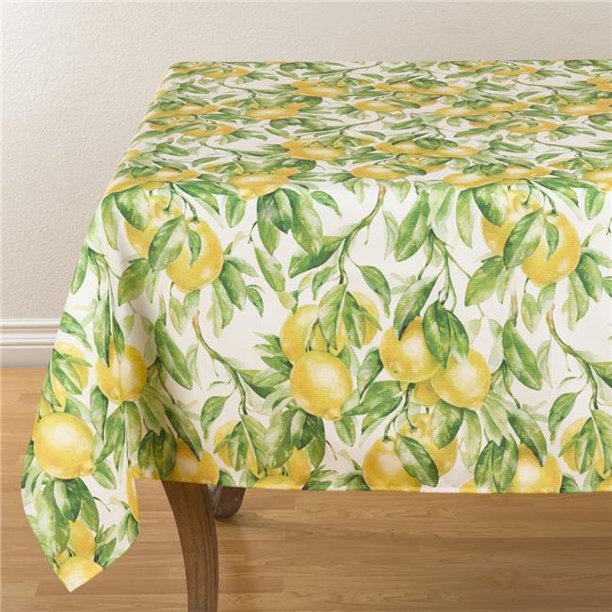 Protect your table with this printed lemon tablecloth, a bright and cheerful topper that adds a summer vibe to your table decor! Featuring vivid colors for both lemons and leaves, the tablecloth pairs easily with solid colors and lighter tones. It can also look terrific with matching table napkins!
---
Decor, I LOVE!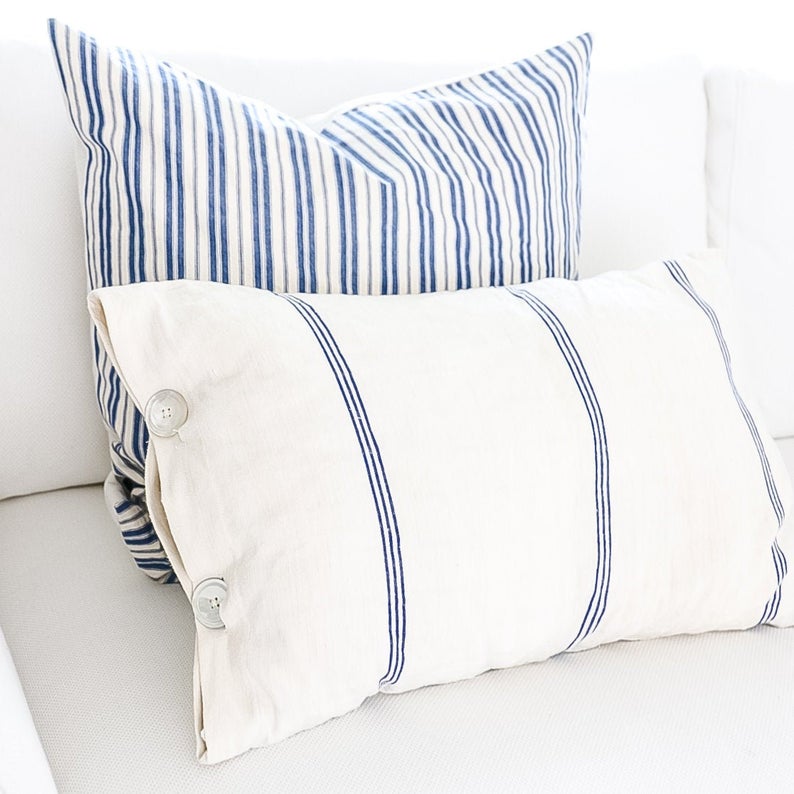 Check out this farmhouse flour sack pillow to start decorating your home today! The simple style, along with the design of blue stripes, adds such a lovely touch to your home!
I am a fan of pillows when it comes to decorating for every season or holiday, and these are a gorgeous pick of decor to have during the spring or summer!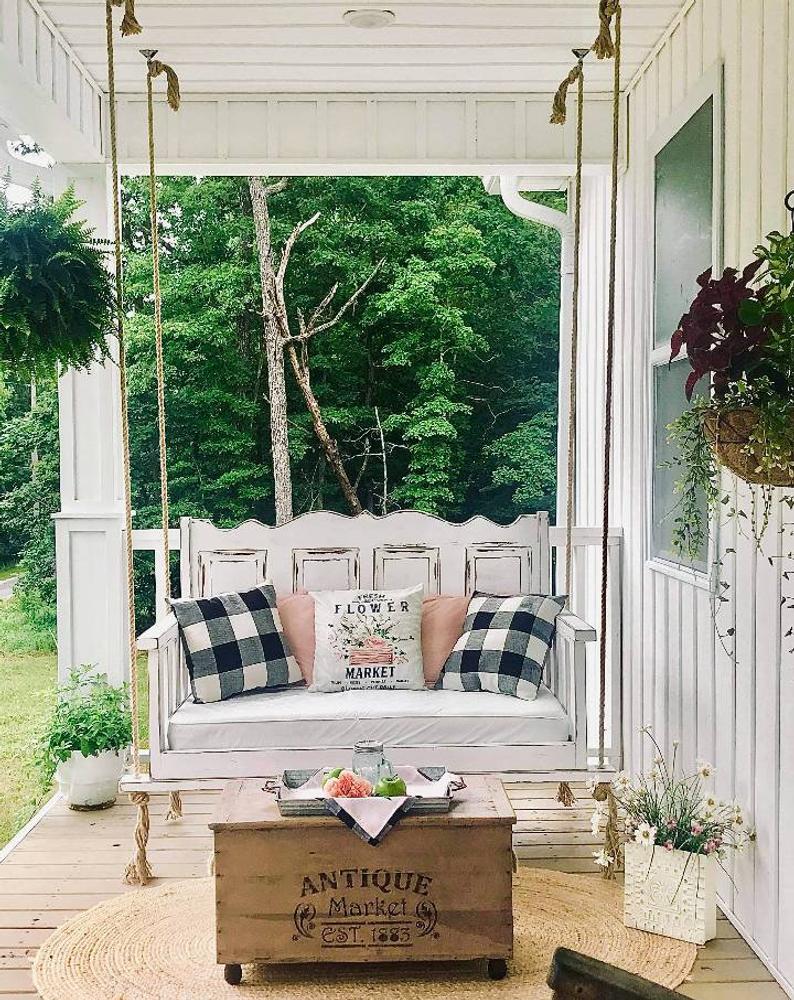 When decorating your front porch, you want to create a welcoming space! To do that, you need chairs, carpets, pillows, and even a more important place to fit two or more people, such as a porch swing!
And this porch swing is the perfect pick! With the simple farmhouse look of this swing, you can create such a fun and stylish space while also hanging out with family and friends on the front porch!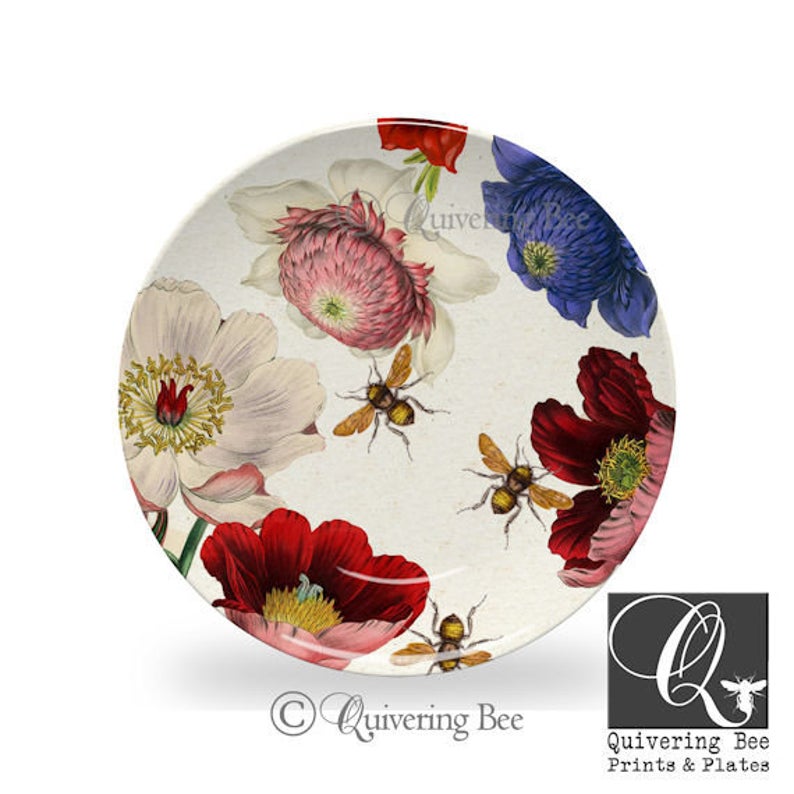 I found these stunning plates and knew I had to share them. These botanical plates are so unique, and nothing like I have ever seen before. These pretty dishes are perfect for summer.
The artwork on each plate & platter is created out of a passion for vintage illustration. These creative designs are quirky and whimsical, using vintage illustration and vintage engravings!
Trending Over On The Blog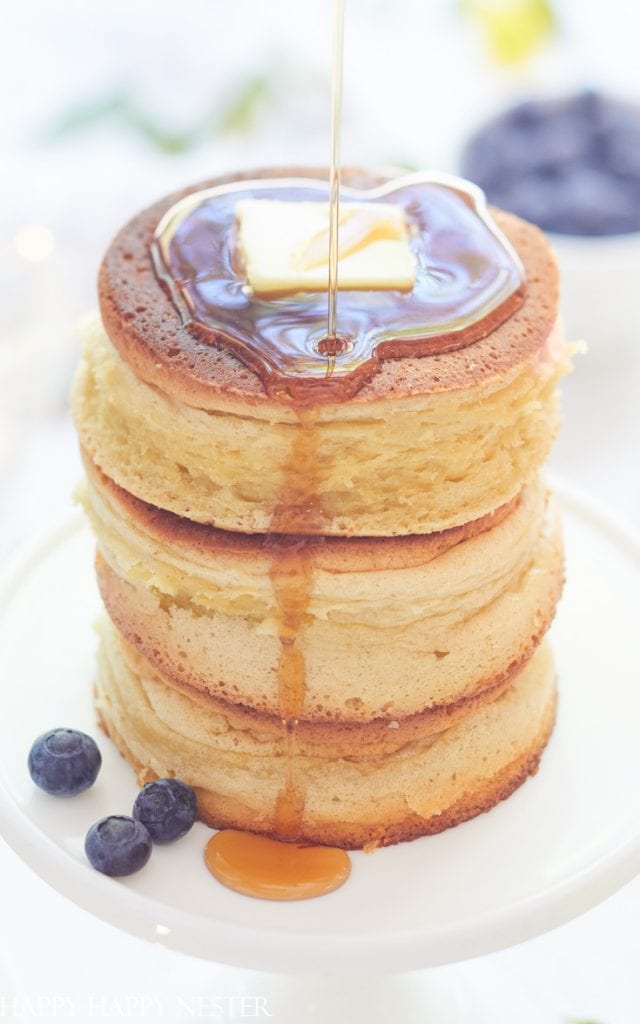 Have you had a Fluffy Japanese Pancake? It is so delicious, and we are obsessed! I don't want to over-sell it because this recipe is a difficult task, but I promise you it is 100% worth it!
In this post, I include the history of these Japanese pancakes and how I came across this recipe! These pancakes are unique and something you've probably never even heard of, but this recipe is one of the yummiest breakfast or dessert ideas I have ever baked!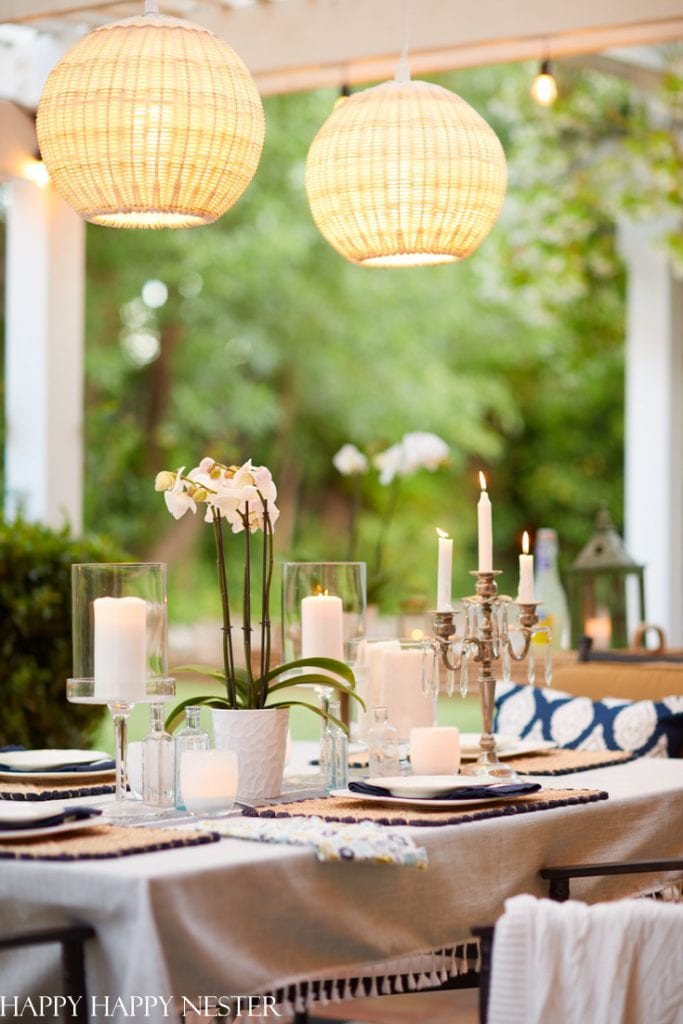 When summer arrives in Northern California, we live outdoors, meaning we eat meals, hang out, swim in the pool, etc.! This year, I refreshed our outdoor dining space, and the whole family loves eating every meal on our patio!
In this post, I include some tips and tricks on creating a simple, stylish outdoor oasis to enjoy time with family and friends! From pillows, cushions, table accessories to lighting ideas, and flowers, I will inspire you to create a similar look or a look of your own!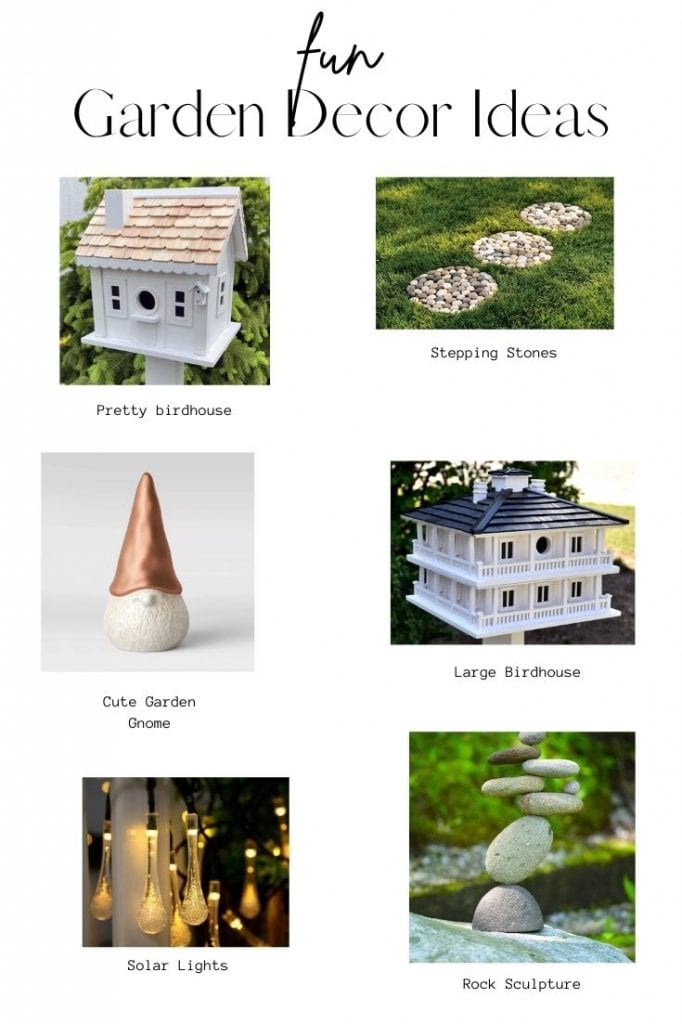 Summer is finally here, and it's time to decorate your garden with some fun front yard decor! I have always loved decorating my yard for any occasion with decorations and pieces that make my home feel like a safe place. If you're also like me, then this is an excellent post for you!
Check out these pieces to incorporate some stylish antique decorations into your yard to give it a unique look no one else on the block will have!
Regardless of your design style, here are some decor options for the garden that can take your outdoor space to the next level without blowing your budget!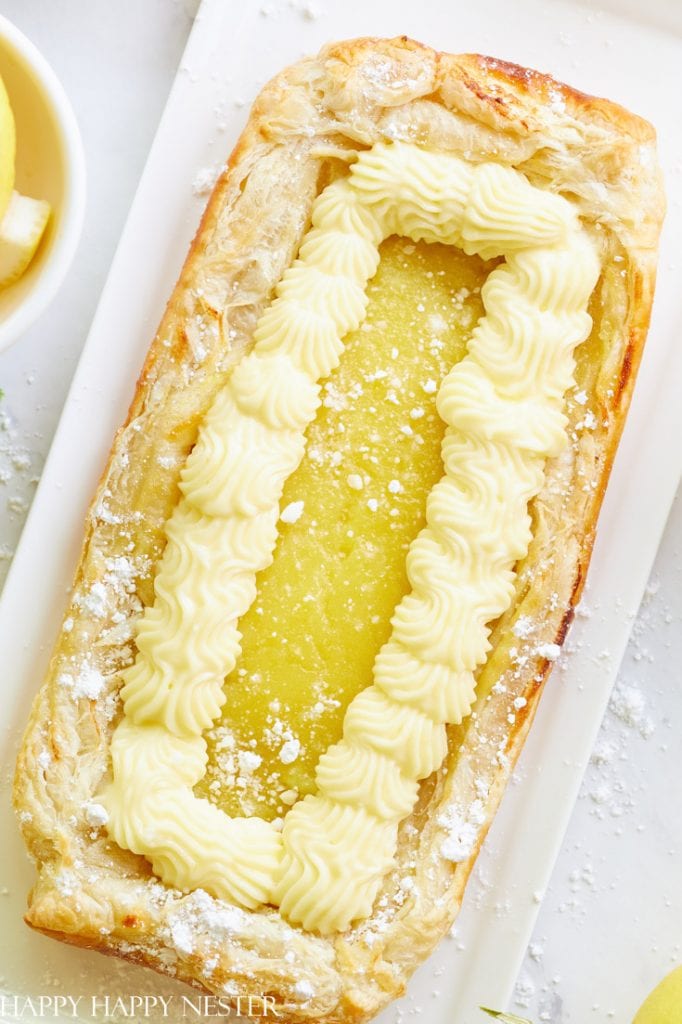 This Lemon Tart Puff Pastry is so easy to make. It honestly tastes like this dessert was made in a fancy bakery! Of course, the key is to use fresh homemade lemon curd. But lucky for you, I have a lemon curd recipe that you can also make, or if you're short on time, store-bought will do just fine.
This recipe is the epitome of one of my favorite summer recipes. So if you love everything lemon and in need of a new dessert, check this out!
---
This Week's Tip – The BEST Burger Seasoning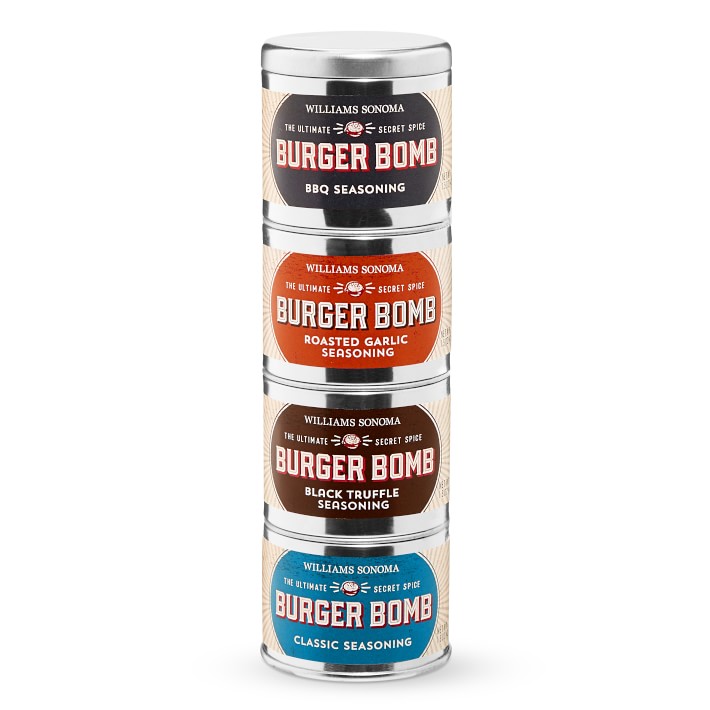 For the best-ever burgers, we put our savory spin on a quartet of signature seasonings. Just mix these custom blends with ground meat, then grill or panfry as usual. Count on our seasoning bombs to liven up beef, chicken, and turkey burgers – or use them to add a big flavor boost to veggie burgers!
We have had this burger bomb seasoning for years now, and it's our go-to seasoning when grilling or making burgers! So if you love grilling, check out this seasoning! It might just be your new favorite spice collection!
---
My Latest Obsession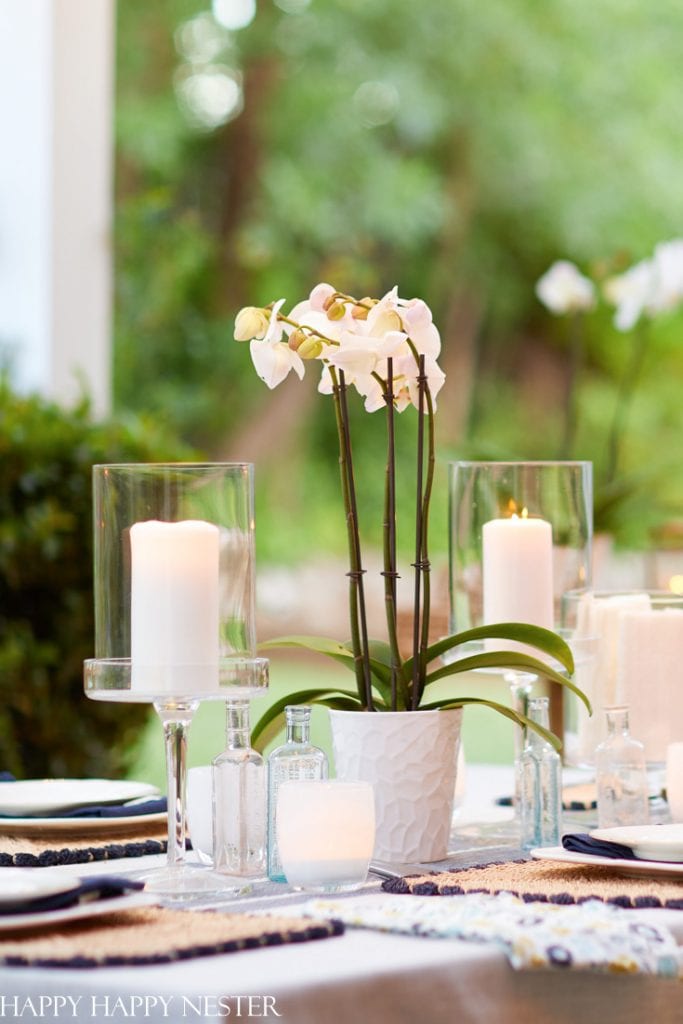 Real White Orchids for Outdoor Table Decor
The most popular variety of this plant, the Phalaenopsis orchid, makes an excellent gift for plant lovers and plant beginners alike! White orchids are easy to care for and add a touch of delicate beauty to any home, office, or table.
I always love decorating the inside our outside of my home with plants, especially flowers. I have a real, white orchid for our outdoor patio that adds such a lovely touch when we enjoy our meals in the evening! I love that they last a long time, so no need to keep buying fresh flowers.
These orchids are perfect for any style, so try something new and decorate your home with beautiful blooms!
---
Well, this wraps up this week's Saturday Chitchat celebrating summer recipes and outdoor decor!
Thanks so much for chatting with me!

Catch up on Saturday Chitchats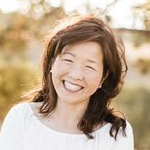 Latest posts by Janine Waite
(see all)