Summer is finally here, and it's time to decorate your garden with some fun Front Yard Decor Ideas.
I have always loved decorating my yard for any occasion with decorations and pieces that make my home feel like a safe place. If you're also like me, then this is a great post for you!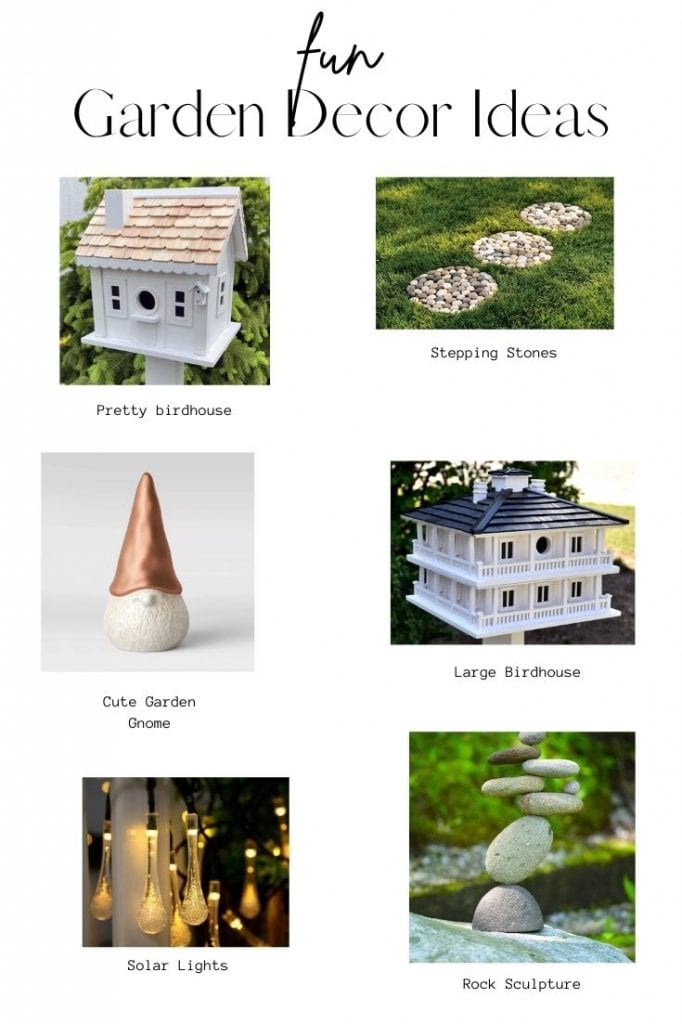 Check out these pieces to incorporate some stylish antique decorations into your yard to give it a unique look no one else on the block will have.
Regardless of your design style, here are some decor options for the garden that can take your outdoor space to the next level without blowing your budget!
So keep scrolling to find your perfect pick of garden decor!
If you love this Boutique of The Week, then check out my other Boutique of the Week blog posts! Enjoy!
Garden Decor Ideas
*This post contains affiliate links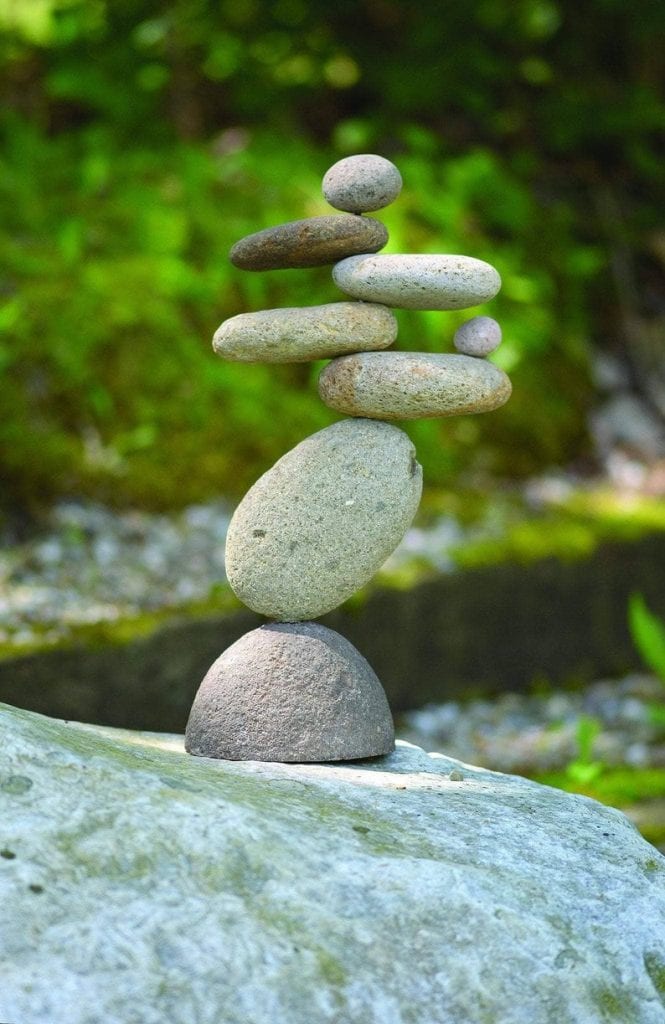 Find your zen with this meditative 8 stone cairn garden statue. This piece, made from unique river stones, is fascinating while remaining understated, making it a great gift for every garden lover!
It looks great near flowers, walkways, or even on patios and porches. It is a perfect garden decor idea for wanting to spice up your garden a bit!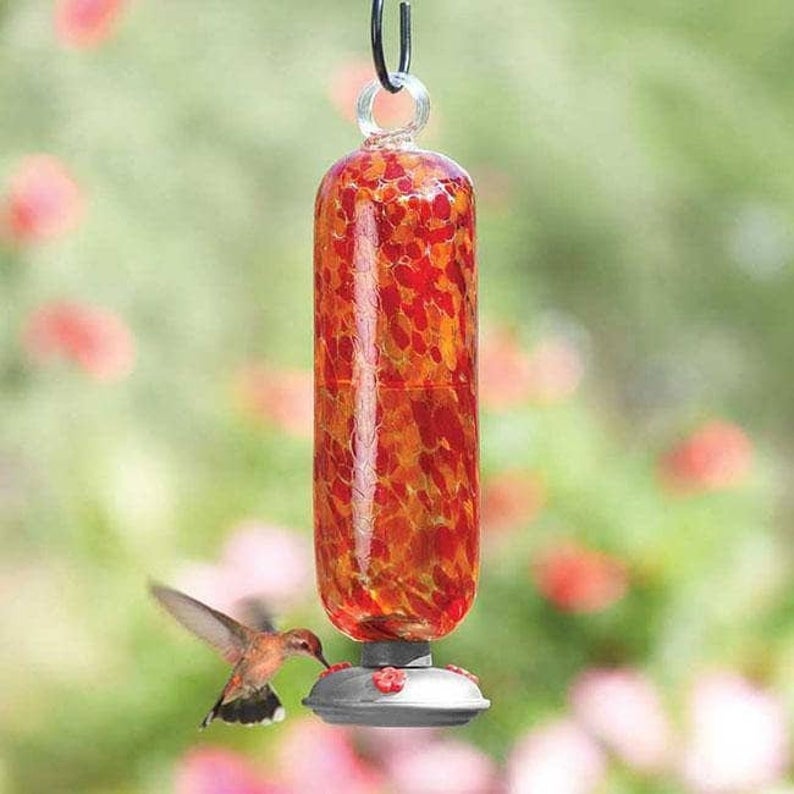 Delight the hummingbirds in your area using the Red Cinnabar Filigree Hummingbird Feeder. The speckled red and orange colors around the cylindrical reservoir add an ornate and vivid touch to your garden easily.
This tall reservoir holds up to 20 ounces of nectar, and its metal gondola base has three feeding ports. So if you want to add a pop of color to your yard, this feeder is the perfect piece of decor!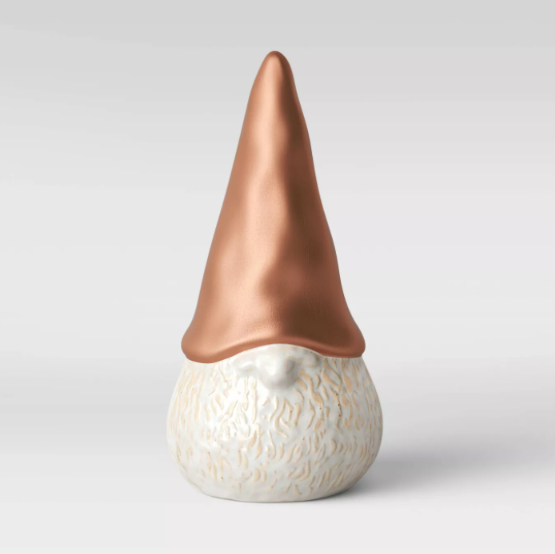 Bring a sweet touch to your yard with the Ceramic Garden Gnome from Smith & Hawken™. This decorative gnome puts a sophisticated spin on the classic garden gnome, with a colorful hat swapped out for a shiny bronze one and just the gnome's nose and beard sticking out from underneath the cap instead of its entire body.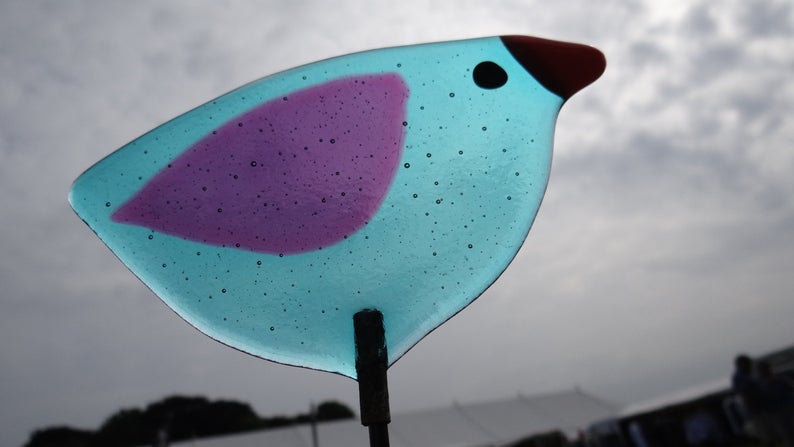 These ornaments glint and peep out from the garden borders or the smaller ones from the pots. They spin in the breeze too!
They are made from transparent fused Bullseye glass and pop on top of a steel rod. They can be taken off for cleaning or during the winter if you wish, or pinch the copper shaft to the rod to keep them in place.
This decor is unique and a perfect gift or present for a garden lover or anyone who has a pot! So when looking for garden decor ideas, this piece of decor is perfect for the yard!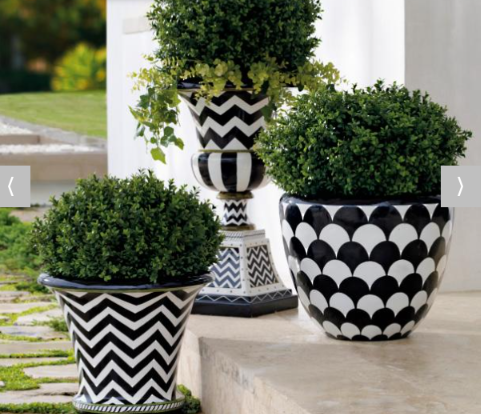 With the look of glazed ceramic, our hand painted Lulu Planter is crafted from a lightweight fiberglass and resin composite and finished with a weather-resistant topcoat that resists chipping and pealing.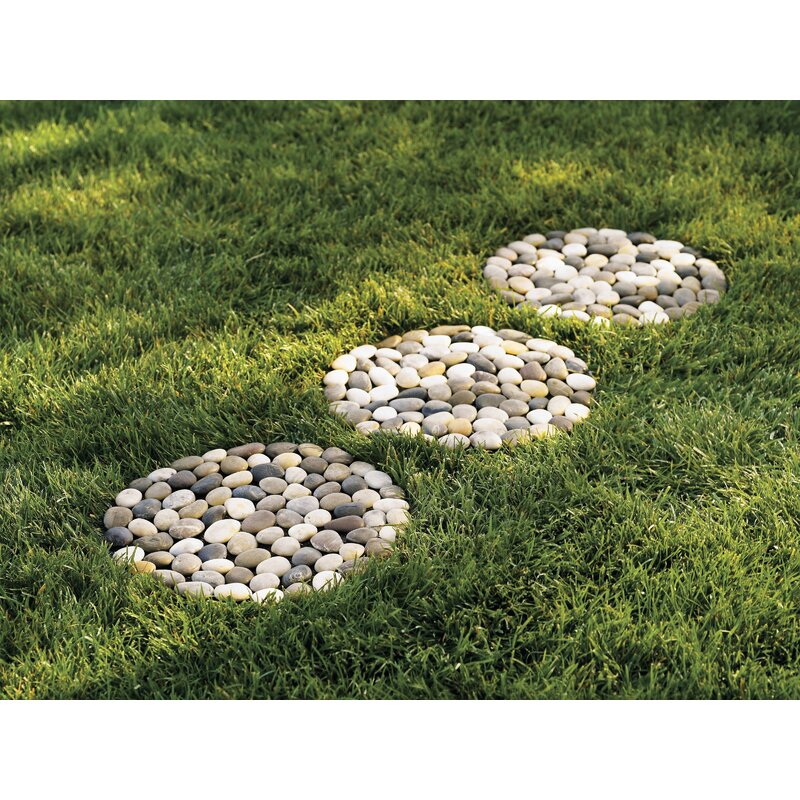 These naturally smooth, set of three river rock stepping stones offer durability and organic beauty. These zen-inspired stepping stones have a water-resistant, PVC fiber backing that allows the soil to settle between stones.
Since each piece features different, multi-colored rocks, each stepping stone will be an original.
These decor ideas are great stepping stones will create a whimsical path through any garden, flowerbed, or lawn. And because of their durability, you can leave these unique stepping stones outside all year long!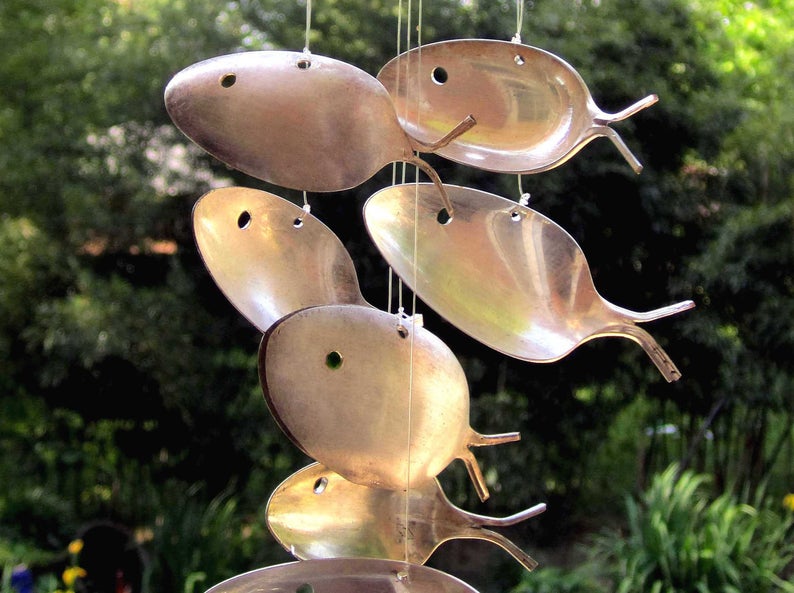 These delightful wind chimes are up cycled from antique silver plated utensils dating back as early as 1786. Each set is unique and has a wonderful patina that only time could bring.
Sit back, relax and listen to the gentle sounds as they whisper stories of centuries past. Each set is unique, yet just as charming as the ones pictures above.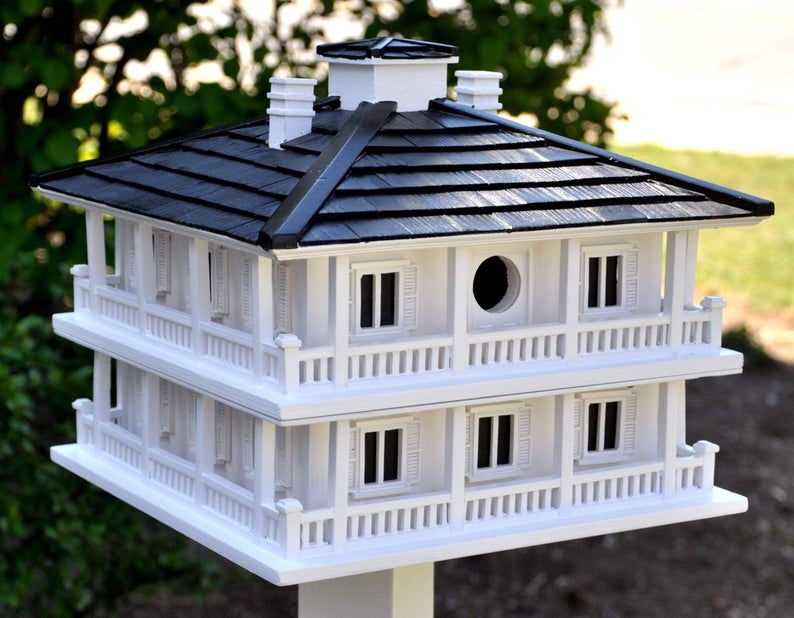 A re-creation of one of the most famous sites in golf. This Country Club Bird House design has balconies all around the four sides with two separate nest boxes.
Birding parents will enjoy nesting in this functional birdhouse while their companions go out to play a round or two!
Start enjoying your bird house immediately, meaning there is no building or frustration required on all small bird houses or large bird houses!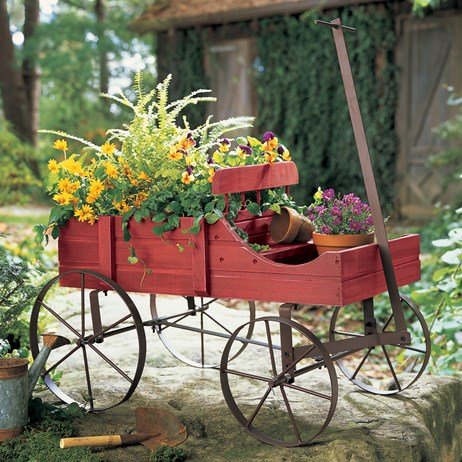 Showcase flowers & plants and create sensational seasonal displays with our Country Wagon, which is crafted from wood with rolling iron wheels!
If you're into planting and enjoy growing plants, flowers, veggies, you name it! This wagon is a fun and stylish piece of decor to help fuel your planting hobby!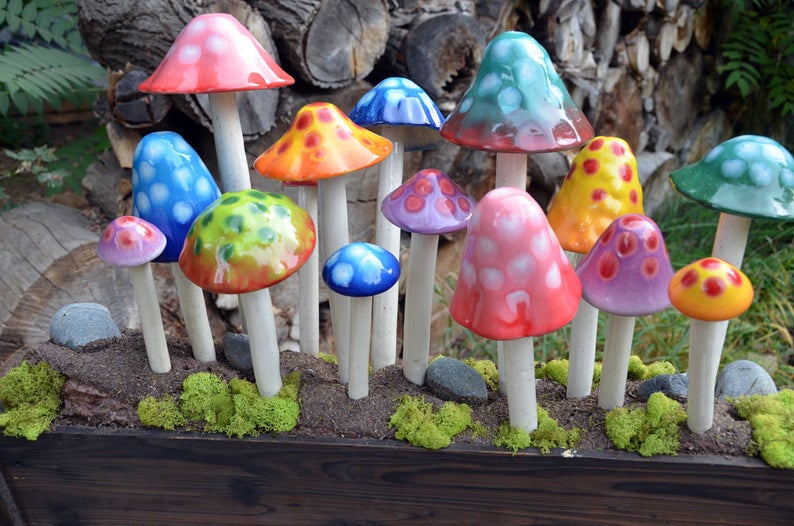 Missing that green thumb, but want great color in your yard, flowers, or pots? A gardener must have! These adorable mushrooms add an instant "pop" of vibrant color! Artisans in Utah individually handcraft each ceramic mushroom.
These colorful pieces will not fade in the sun, meaning they will keep their fun and bright colors forever for you to enjoy throughout the year! Not only do they not fade, but they are now frostproof and can be left outside all year long!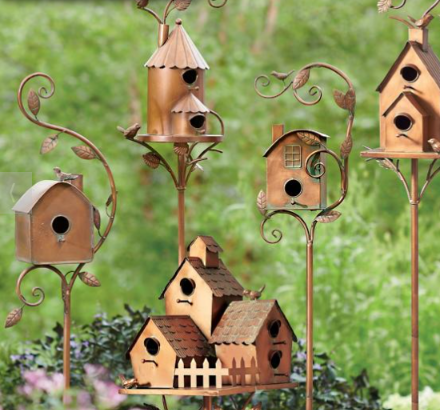 From every leaf to their curling vine tips, our whimsical Birdhouse Garden Stakes are a garden accent we love. They're intended for decorative use, but birds may try out the little entryway and like what they see. Stake into the ground in your garden or in a planter and add a little extra charm to your outdoor world.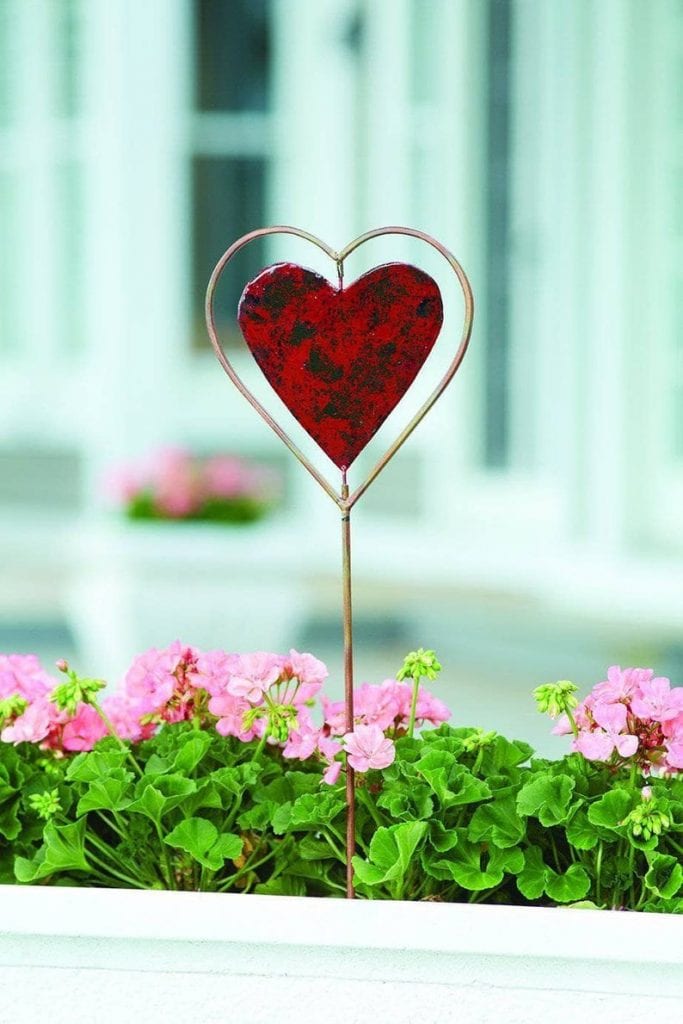 Charming, bold, and sweet, this red heart disc garden stake will bring a touch of romance and love to your favorite flower bed, walkway, or rock garden!
This handcrafted, unique garden stake can also be featured in potted plants or add a punch of color to areas with the only greenery.
When looking for some garden decor ideas, this is the perfect pick because of its beauty and simple look!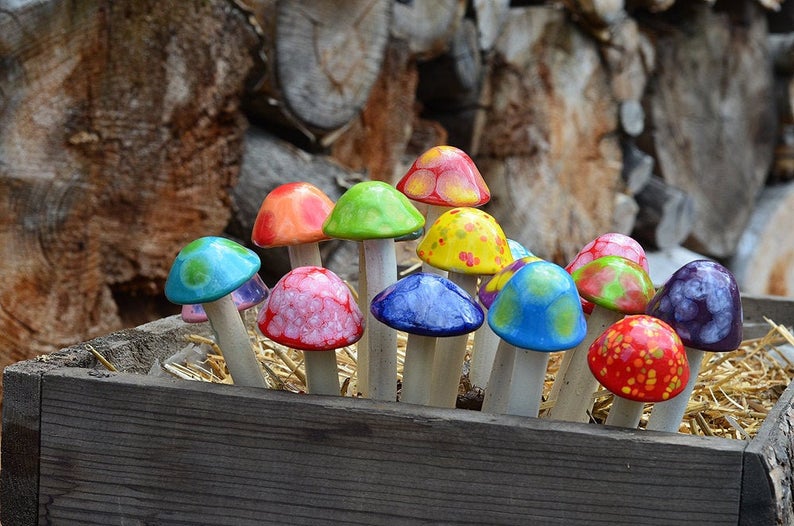 These adorable Micro Shroomyz will liven any corner of your garden or indoor pot. Micro mushrooms add a whimsical feel to any garden setting and help create a fun look in your outside oasis!
These micro mushrooms will not fade in the sun and are actually frost proof! So these can be left outside all year long!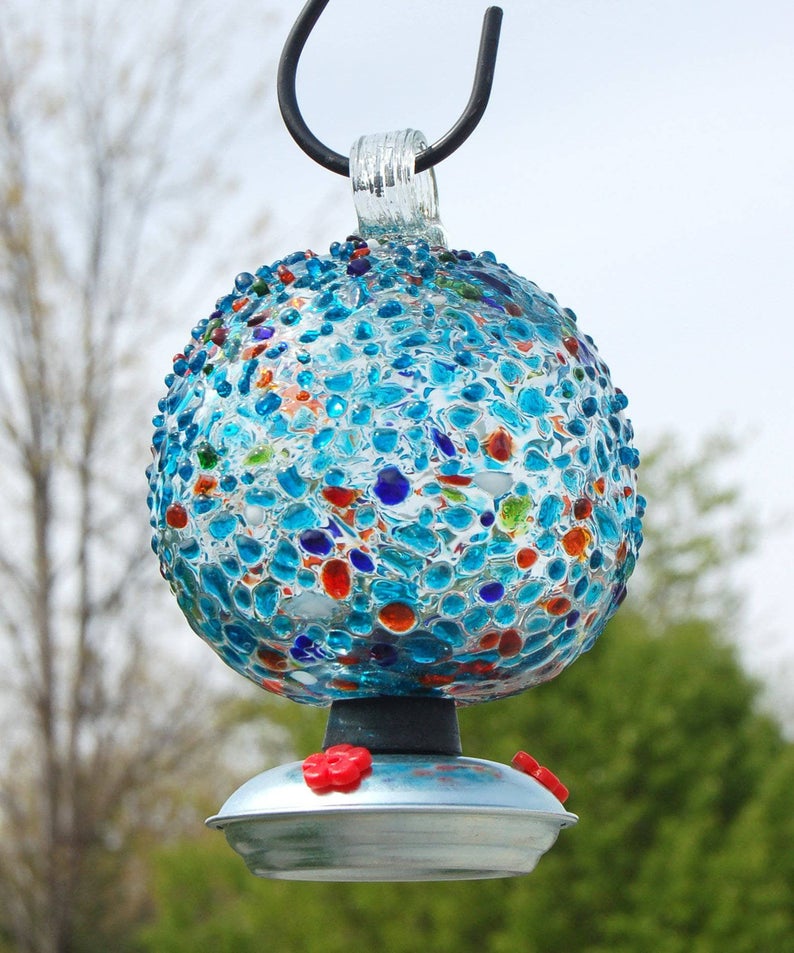 Add some vivid color and ornamentation to your bird garden with the dewdrop multicolor sprinkles hummingbird feeder! The spherical body and textured exterior form a remarkable item that is perfect for yard decor!
Its unique colors, shape and design will attract a fun look to your garden!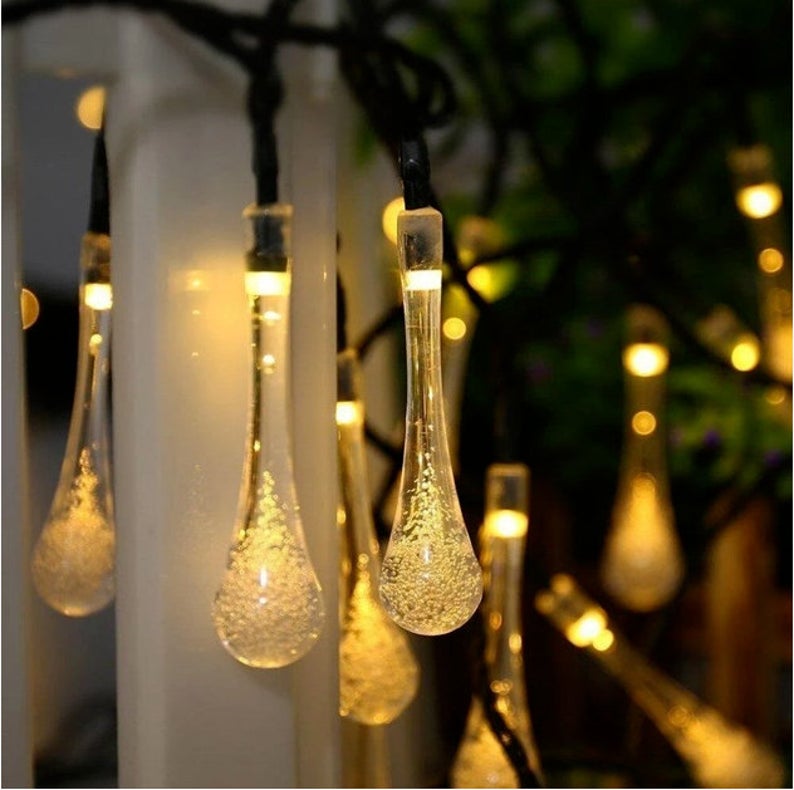 See how bright the Raindrop Lights are and how clear the drops of rain are inside! Everyone will be satisfied with these beautiful solar-powered string lights, which do not cost anything on your electricity bills but make a stunning decorative light!
I have always been a fan of string lights, and these are so gorgeous and whimsical, it creates a fairytale look within your garden which is definitely a stunning look as garden decor!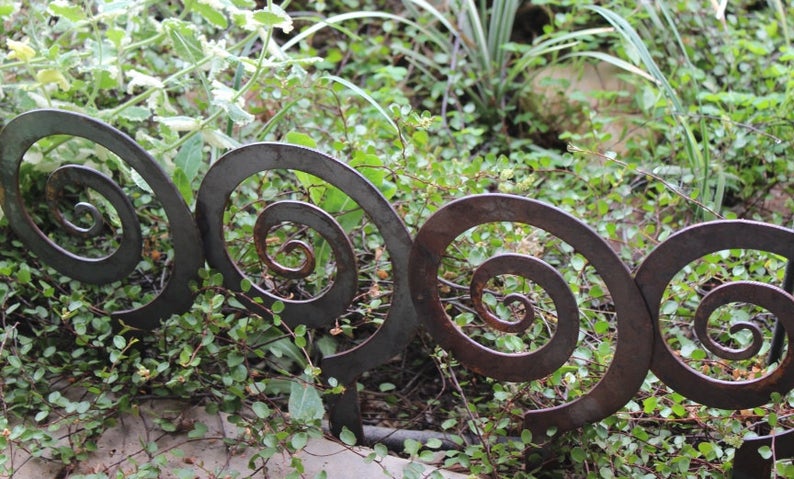 These spiral stakes make a beautiful edging for a garden bed in a group, swirling along with the plants. They make a great pot decoration or point of interest by themselves!
Not only are these the perfect pot decoration but they also add a vintage look to your front yard or garden!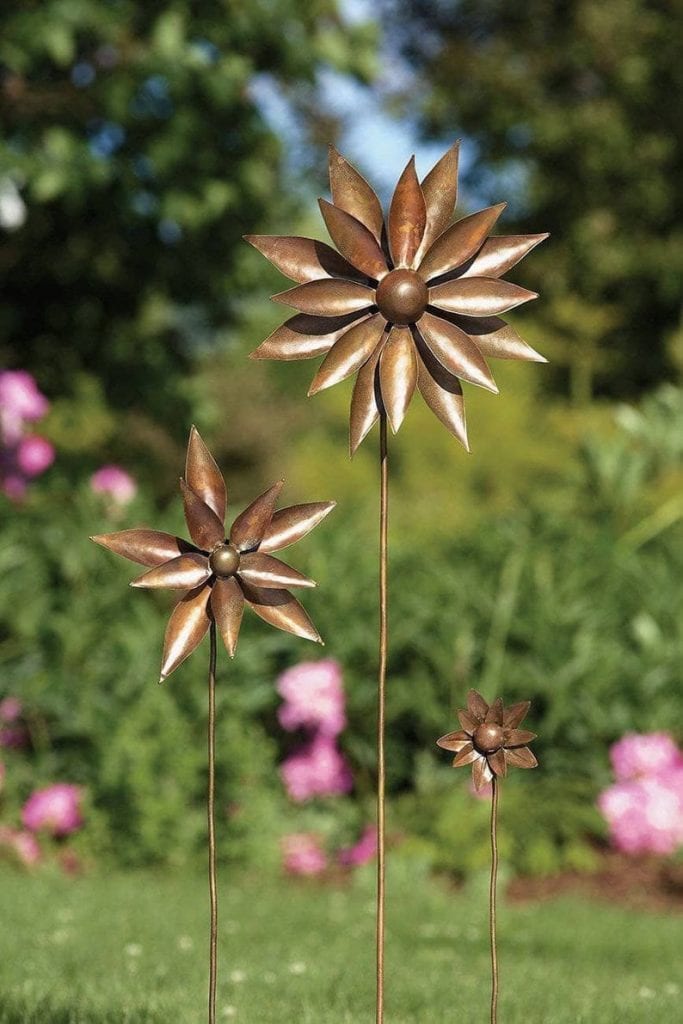 Perfect for displaying alone or in larger groupings, these 12-inch Dahlia Flower Spinner features two lush layers of sculpted petals surrounding a rounded center.
A slightly curved stake provides strength while adding a whimsical finishing touch. Simply lovely! This one is handcrafted and will bring lasting beauty to your landscape.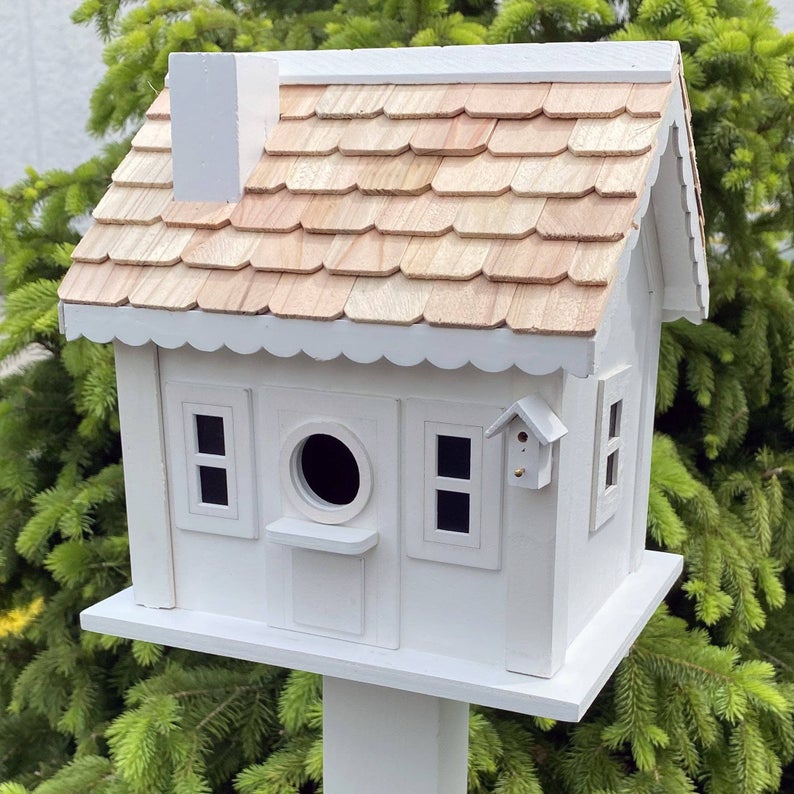 Offer birds an adorable resting spot by adding this Charmer Condo Bird House to your yard. The vivid white color and amazing architectural detailing bring wonderful style and realism to your bird garden while creating a working nest box.
This decor piece is simple yet stunning enough to have as either front yard decor or garden decor, and this birdhouse is one of a kind!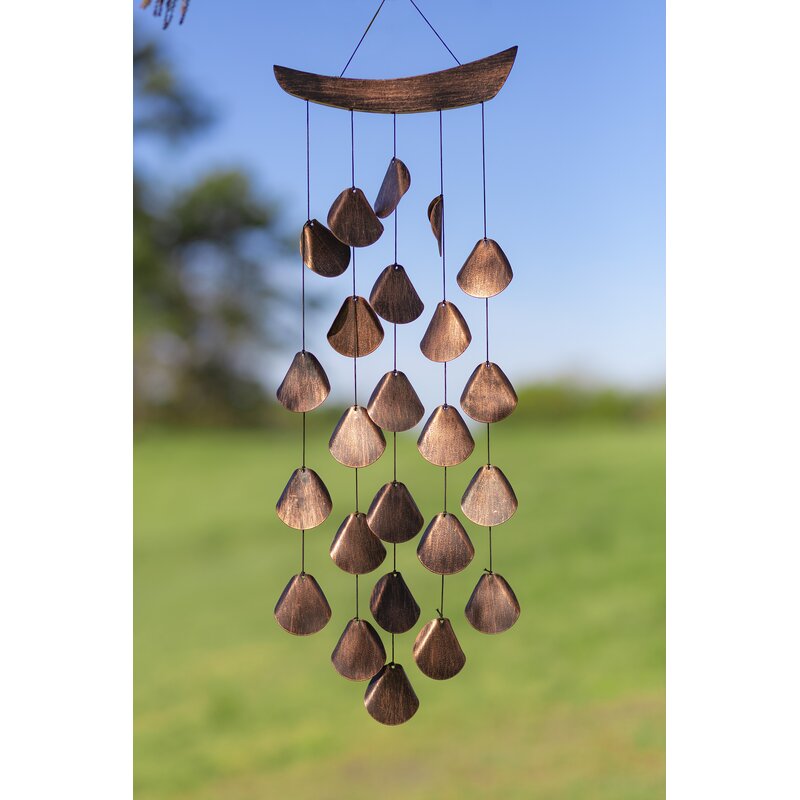 I mean, who doesn't love the peaceful sound of wind chimes? I have always been a fan, and these chimes are a gorgeous pick of garden decor to enjoy all year long!
Not only do these wind chimes create the softest, relaxing tones, but they also create a vintage look to add to your garden!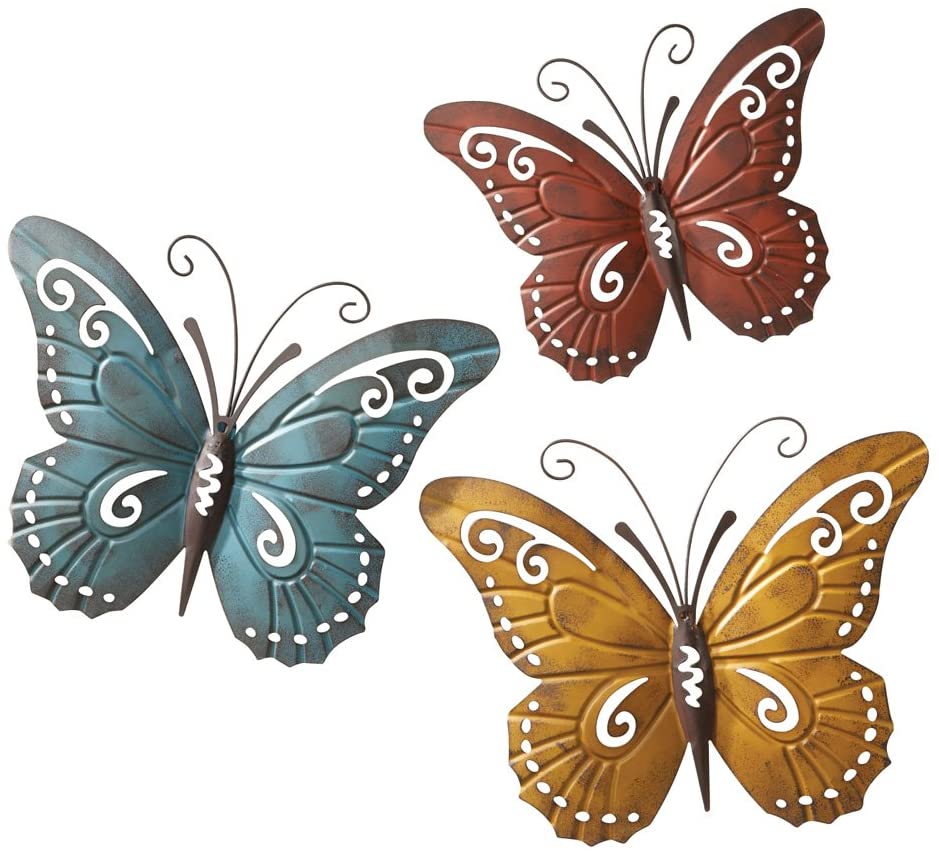 These pieces of the wall art are so beautiful when it comes to decorating your outdoor garden! I believe they create a fun, whimsical look to your front yard and will last all year long with their durable beauty!
So when you're searching for garden decor ideas and need some fun and unique wall art to decorate your garden with, then these butterfly pieces are perfect!
---
I hope you had as much fun perusing through this Boutique of the Week post as much as we enjoyed publishing the blog post.
Happy Wednesday to you and see you in a couple days with a new post.
Cheers,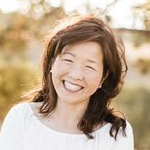 Latest posts by Janine Waite
(see all)