Homemade popsicles are on my summer bucket list.
It's been super, duper hot here so I finally made them.
But, if your fruit bowl is bursting with a summer bounty, you'll want to make my New Zealand Pavlova recipe.
A little secret, it has taken me most of the summer to get this post published. If it hadn't been for my friend Rhonda and her encouragement, this post wouldn't exist. So, thank you, Rhonda, for all your help!
So, today, I'm joining Rhonda from Hallstrom Home and Ashely from Modern Glam since they both have ice cream recipes too!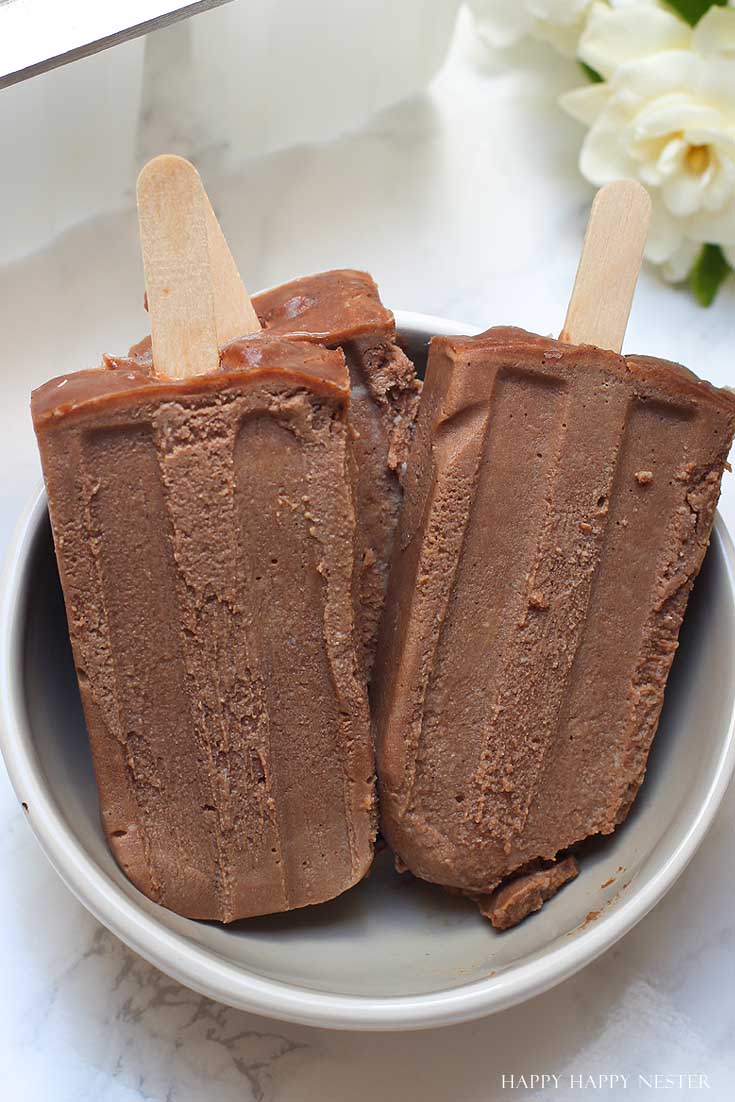 Can you keep a secret?
A huge secret.
My daughter and I are closet baking show junkies.
We adore baking shows.
In fact, as I'm writing this, we are mesmerized by the show, Sugar Rush.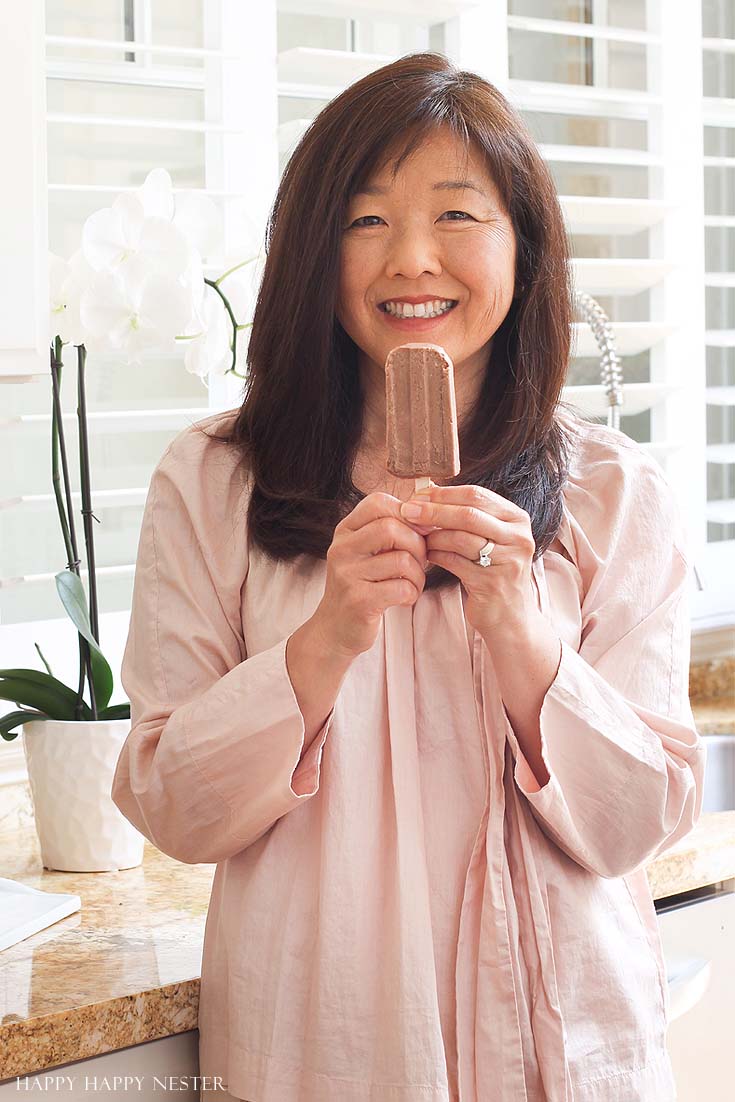 Have you watched these types of shows where they are rushing to beat the clock, it is pretty stressful?
Well, my blood pressure is rising, and coincidently I'm craving a cupcake asap.
So, I'm not as talented as these contestants on the tv screen, but I recently tried my hand at a homemade custard popsicle.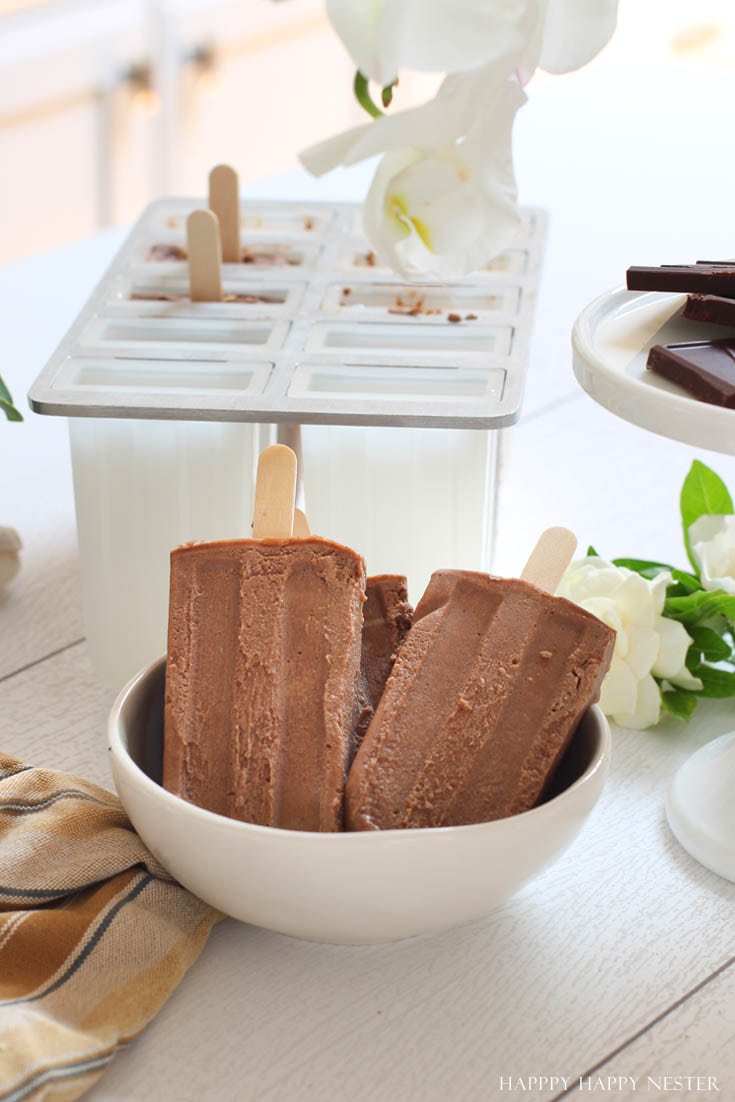 So, I love custard.
I do have another recipe that has a delicious custard in it. So, I had the great idea to try the yummy recipe from my French Apple Custard Tart for this popsicle recipe.
Well, I added a bit of chocolate to snazzy it up, but seriously if you like the rich vanilla cream taste, it's just as good without the chocolate.
I hope you don't mind that these homemade popsicles include working over a warm stovetop. But trust me it is so worth the heat.
*This post contains affiliate links
Chocolate Custard Homemade Popsicles
Makes 10 Popsicles
Ingredients:
2 1/2 cups whipping cream
2 – 2-inch vanilla beans, split (if you don't use the bean, substitute with 2 tsp vanilla extract)
8 large egg yolks
1/2 cup sugar
2 large eggs
1/3 cup chopped chocolate
Directions:
1. Pour whipping cream into a medium saucepan. Place on stove over low to medium heat.
2. Scrape seeds from vanilla beans (or extract) into the cream mixture. Bring to a boil.
3. In another saucepan, beat 8 egg yolks and sugar. Now gradually add the hot cream mixture into the egg and whisk thoroughly after each addition.
4. Stir over low heat until mixture thickens slightly and coats the back of a spoon. This takes about 7 minutes. Make sure not to boil the custard.
5. Remove from heat; whisk in 2 whole eggs. Mix in chocolate. Let the cream cool slightly.
6. Pour custard into the popsicle molds.
7. Freeze for a couple of hours.
So, I let my filled molds sit out for a bit on the kitchen counter and then I ran a bit of warm water over the mold. They were a tad hard to get out of the mold as you can see in the photos. Oh well, I guess I would be the first to be eliminated off the baking show!
I better stick to blogging.
Enjoy your summer and thanks so much for your visit!
Cheers,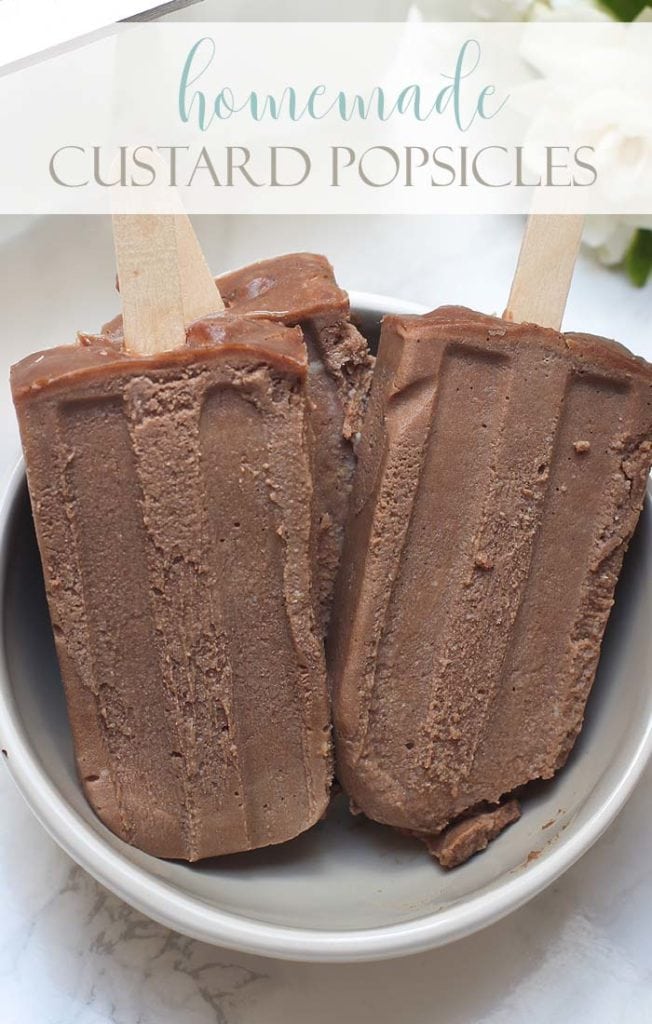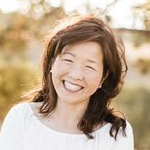 Latest posts by Janine Waite
(see all)