Our Kitchen Remodel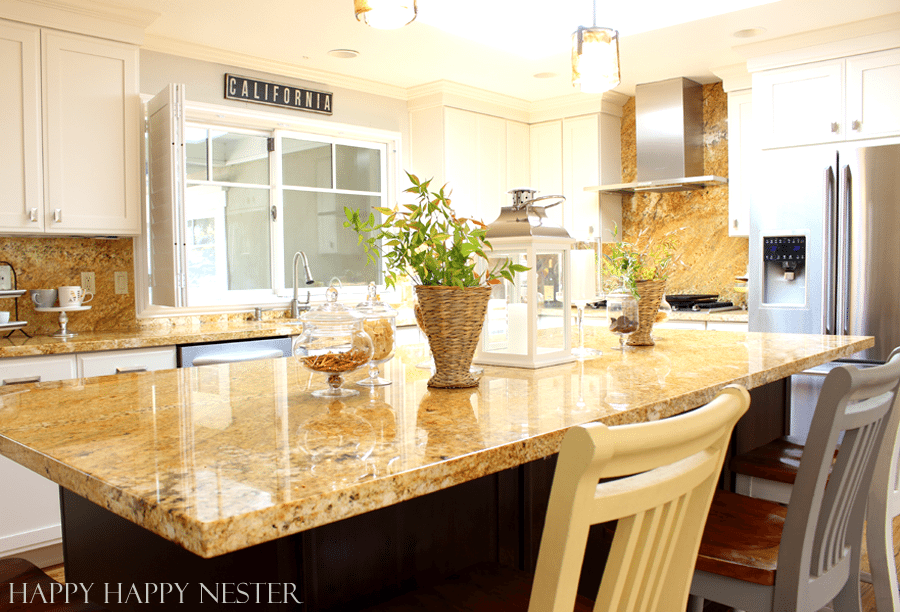 We moved into our Northern California house three years ago and my husband bought the house without me!  Our realtor and now friend has never had a client buy house without the spouse viewing it!  I guess after 28 years of marriage our taste is similar and so we can trust each other's decision making.  Or maybe we are just downright crazy!  :o)   Anyway, we lived in the house for a year before we began our remodel.  We spent many hours trying to redesign our kitchen, I think our kids thought we had lost it!  I got the ball rolling by meeting with a Home Depot kitchen designer.  We only went to this store because we were new in town and didn't have any idea of who should do the remodel.  The Home Depot kitchen designer had some nice ideas, he came up with a window seat.  It was the perfect use of space since the existing window was too low to put a counter in front of it.  Also, he designed it so that the seat holds draws for storage!  We eventually went with another company since the Home Depot had a wacky payment plan…they required all the money up front.  Anyway, we are happy with the results and glad it is done!  The following photos (not the best quality) were taken just for recording…I didn't have my blog at this time.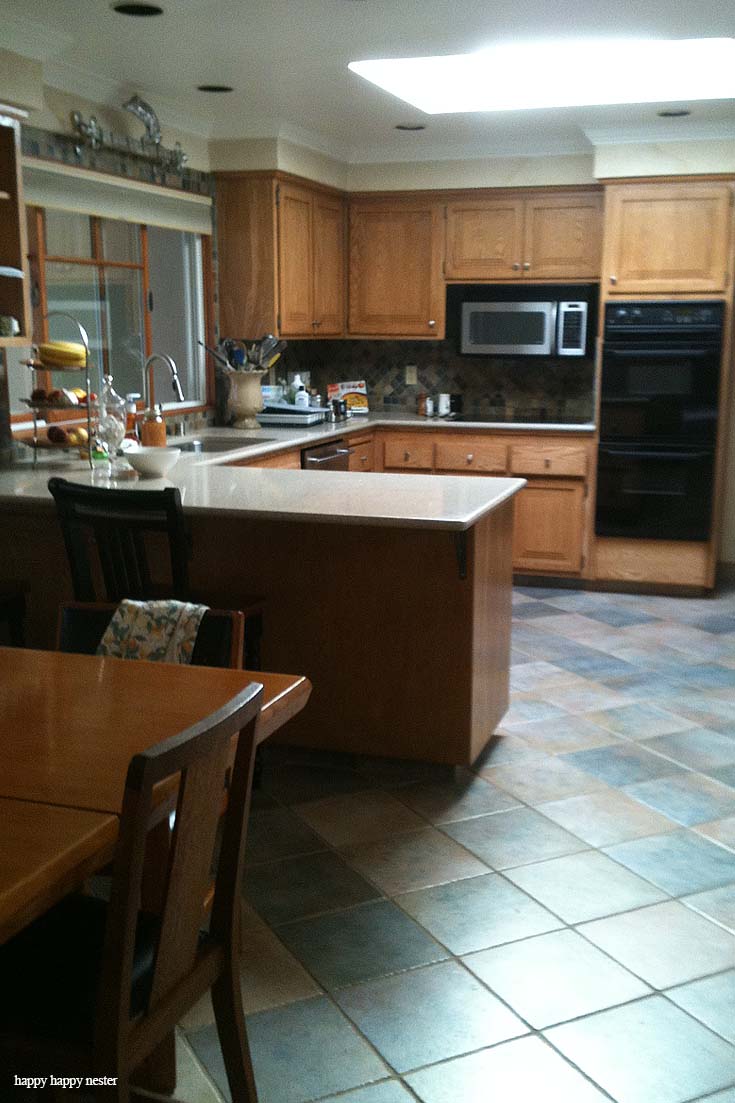 Here is our kitchen before the remodel.  The cabinets look alright, but close up the drawers didn't close and woodwork was worn and floor grout had seen better day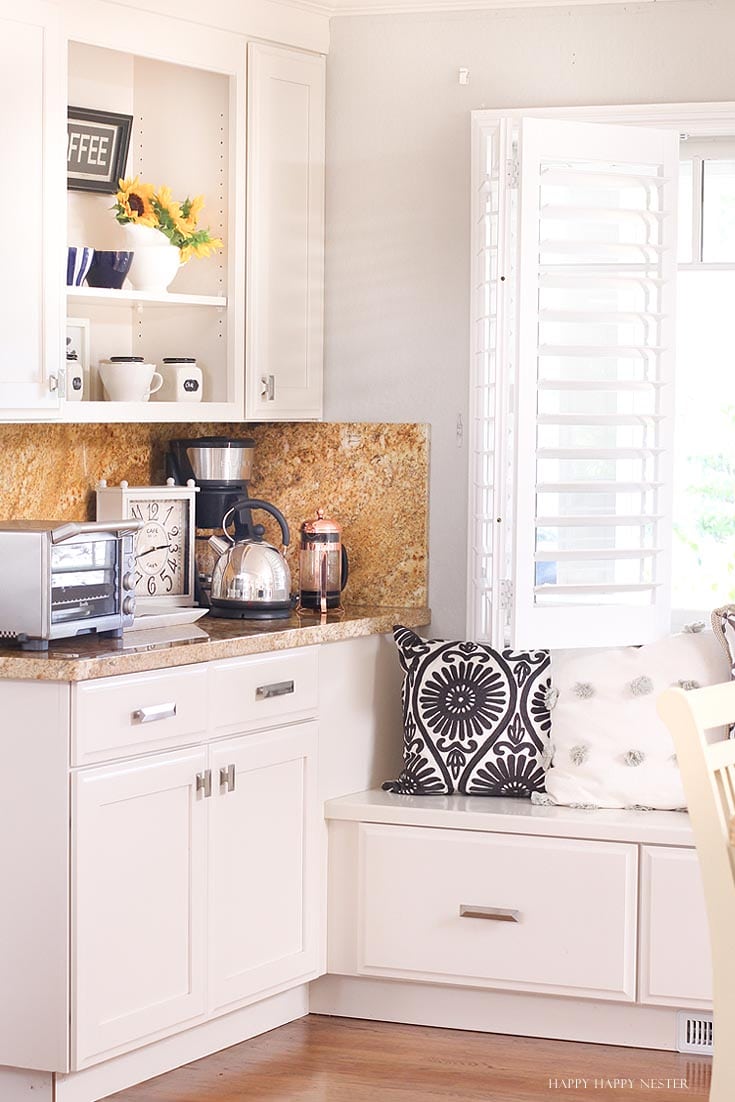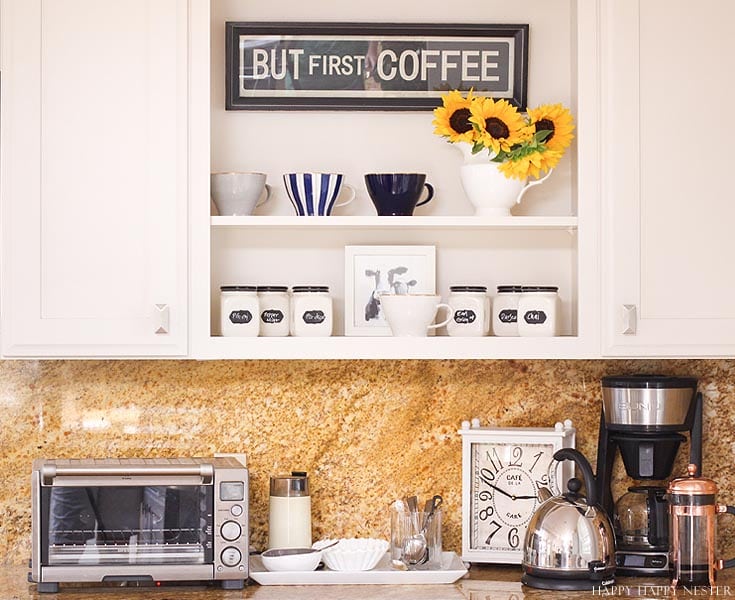 Here is the remodeled nook it is now a center for us to make tea and coffee.  Note the drawers under the window seat,  we now have a ton of storage.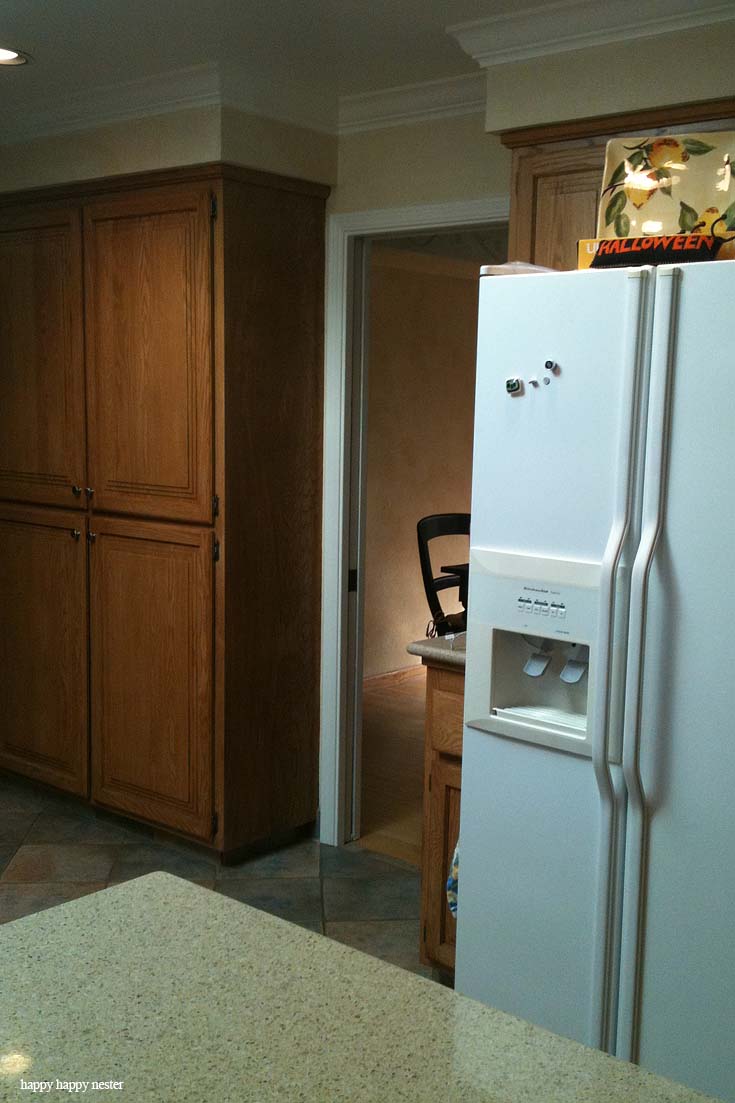 Here is the door that led to the dining room.  During our remodel, this wall was removed and the new design was to build a similar wall with sunken cabinets.  But while the wall was out, my husband and I both loved the openness and had our contractor leave out the wall!  We quickly found homes for the new cabinets in our dining room!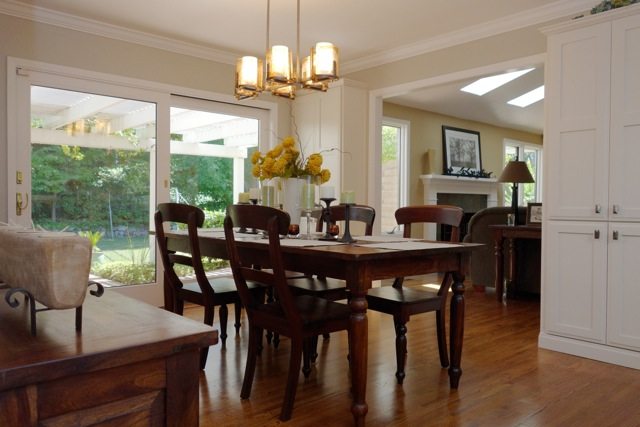 So here are the cabinets that we had to quickly relocate, looks like we had always planned for them to be in the dining room!
The wall to the right of our refrigerator provided a support to the house.  Most of the contractors we interviewed for the project would not remove the support beam which meant we would have a column right next to our island.  Finally, we had a creative contractor that engineered the beam to be hung from the ceiling!  It was all engineered and passed inspection, and now we have a very open island that is minus a column!  The lesson we learned from this is to interview many contractors for your job since their experience and ideas varies quite a bit!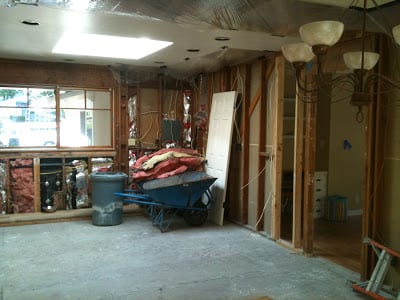 The wall between our kitchen and dining room is taken out. we love how open it is!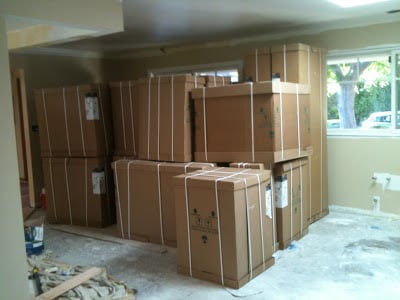 Here is the scene when our cabinets arrived.
Remodeling is probably just as stressful as moving into a new home. We have survived four remodels and we still have a few more rooms in our current home. I feel that once you have some distance from the projects, the pain is forgotten. Actually, my husband remembers the pain and that's why he is not so on board with a new project. Well, I'm still working on him and I hope we can start to remodel our two bathrooms soon! Thanks for you visit.
Cheers,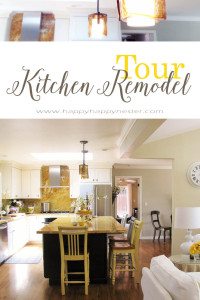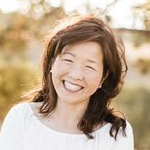 Latest posts by Janine Waite
(see all)