This delicious cookie is a Gluten-Free Peanut Butter Chocolate Chip Cookies that only has four ingredients. It's an easy cookie that's yummy.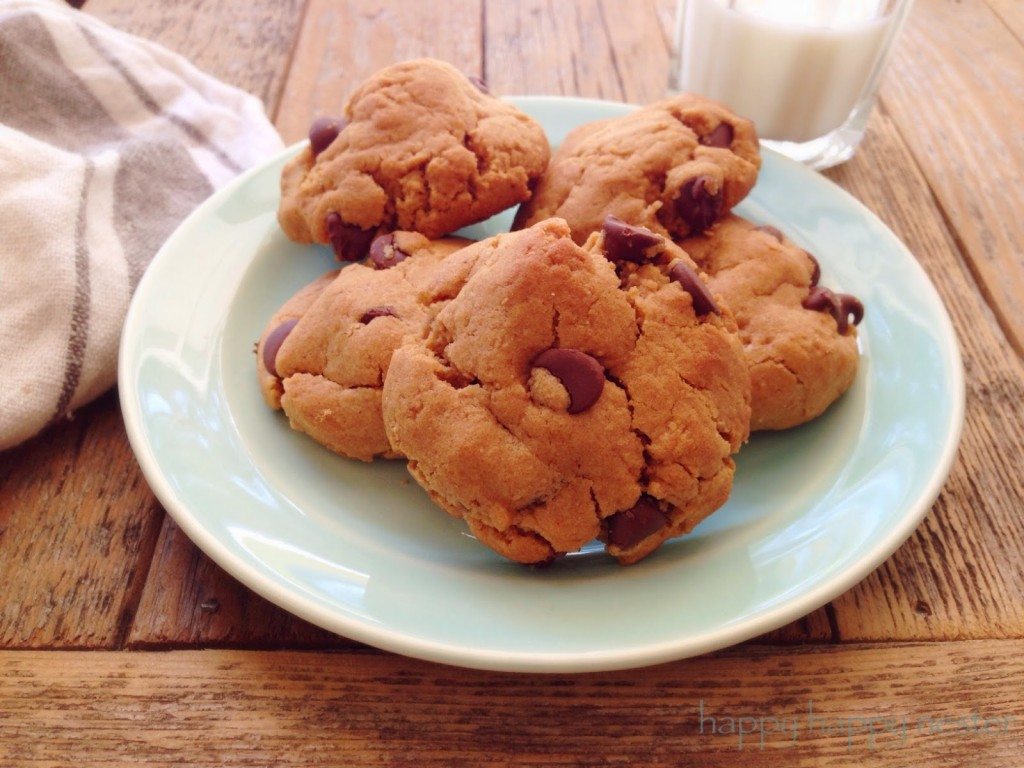 addicting peanut butter cookies!
these peanut butter cookies only have five ingredients and are incredibly easy to make and yummy! if you are like me, you'll probably always have the ingredients in your pantry so, they have become my go to cookies! i'm always asking my kids to make them since they are so simple to make. the added bonus is that they have no wheat flour in them and so my daughter (who is on a gluten free diet) can have them as a treat. i did try substituting the egg with a vegetarian replacement mixture, but the cookies were to crumbly. i of course, tried many different ways to make them vegan but no luck at this point. i will have to keep working on this mission. ok, back to the original recipe… when you have the hankering for a peanut butter cookie that is rich and chocolaty, make these wonderful bites of yumminess!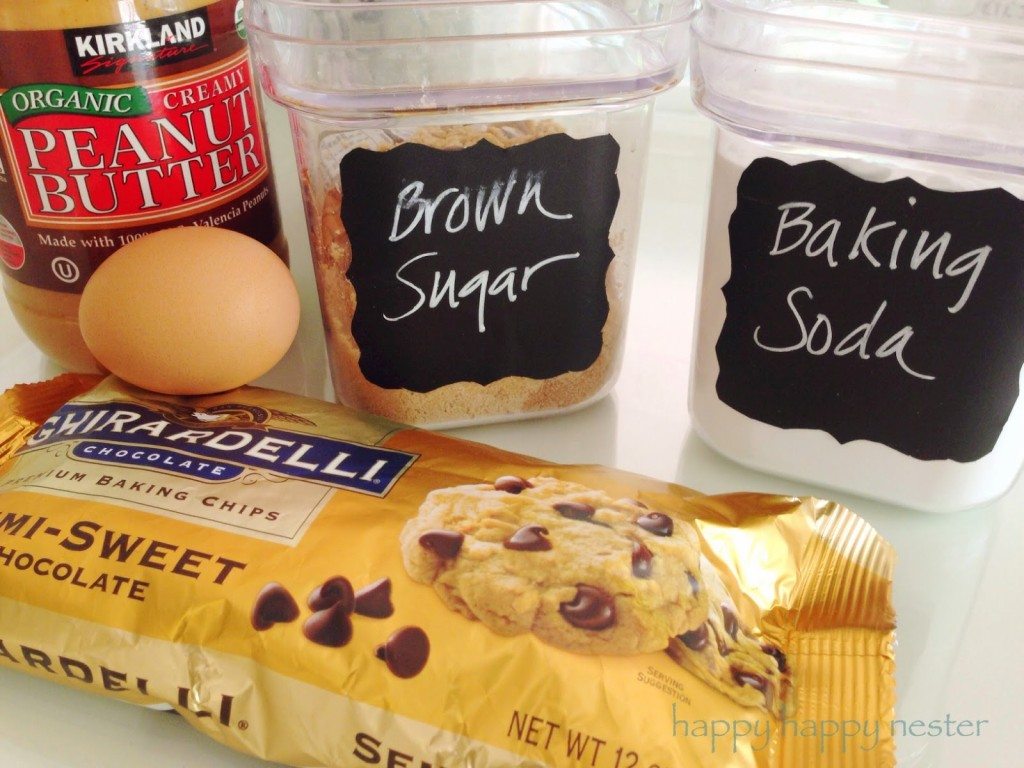 peanut butter chocolate chip cookies (five ingredients)
1 cup creamy peanut butter
1 cup firmly packed light brown sugar
1 large egg
1 tsp baking soda
½ heaping cup milk chocolate chipspreheat oven to 350 degrees.mix all ingredients except chocolate chips. when blended, mix in the chocolate chips. using a small scoop, form 1 1/2 inch balls (dough will be very wet and sticky) and place onto an un-greased cookie sheet. they do spread a little while baking.
bake for 9 minutes. let the cookies cool completely before removing.
-yield about 24 cookies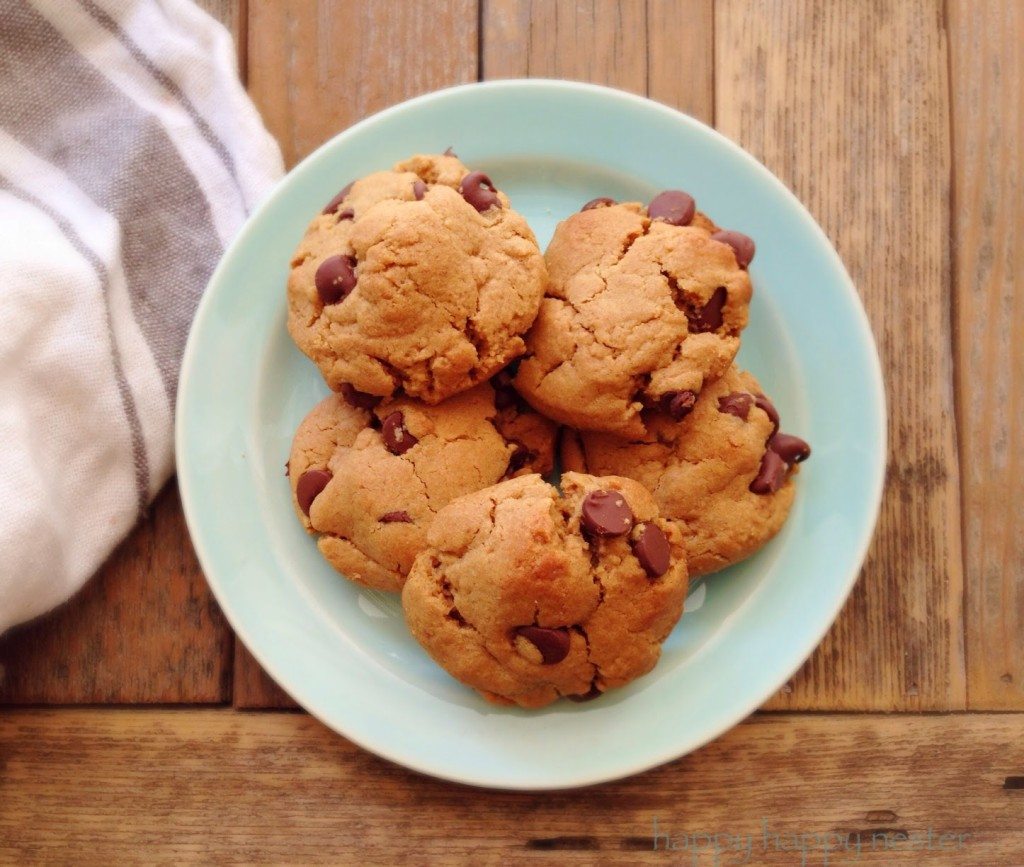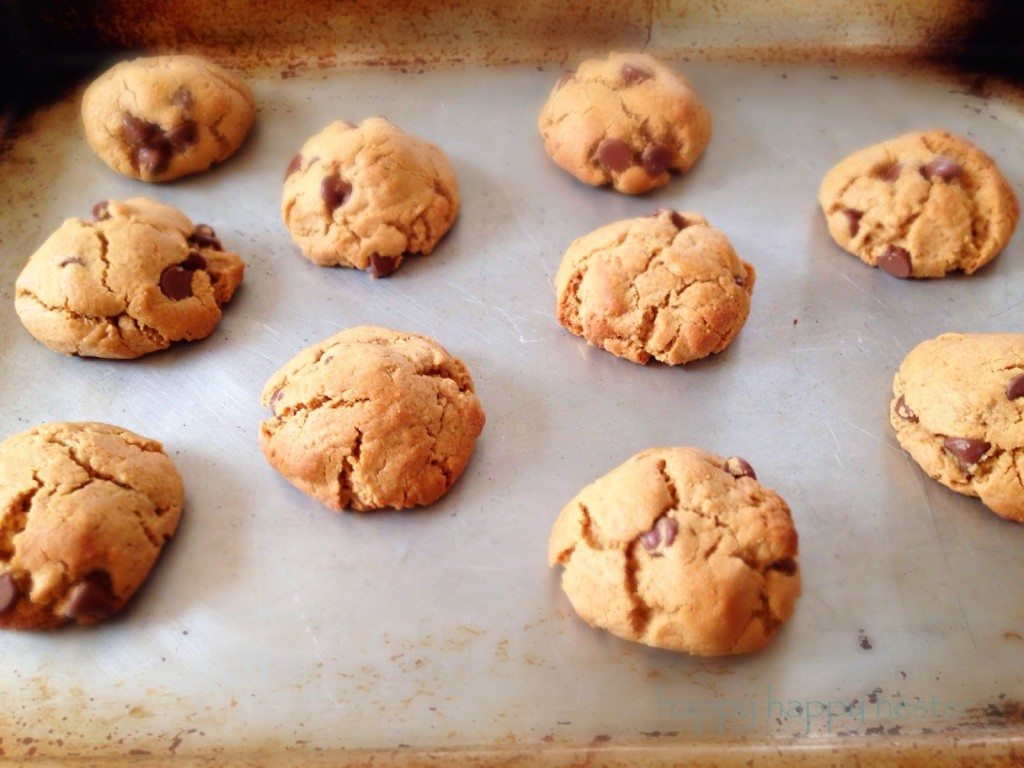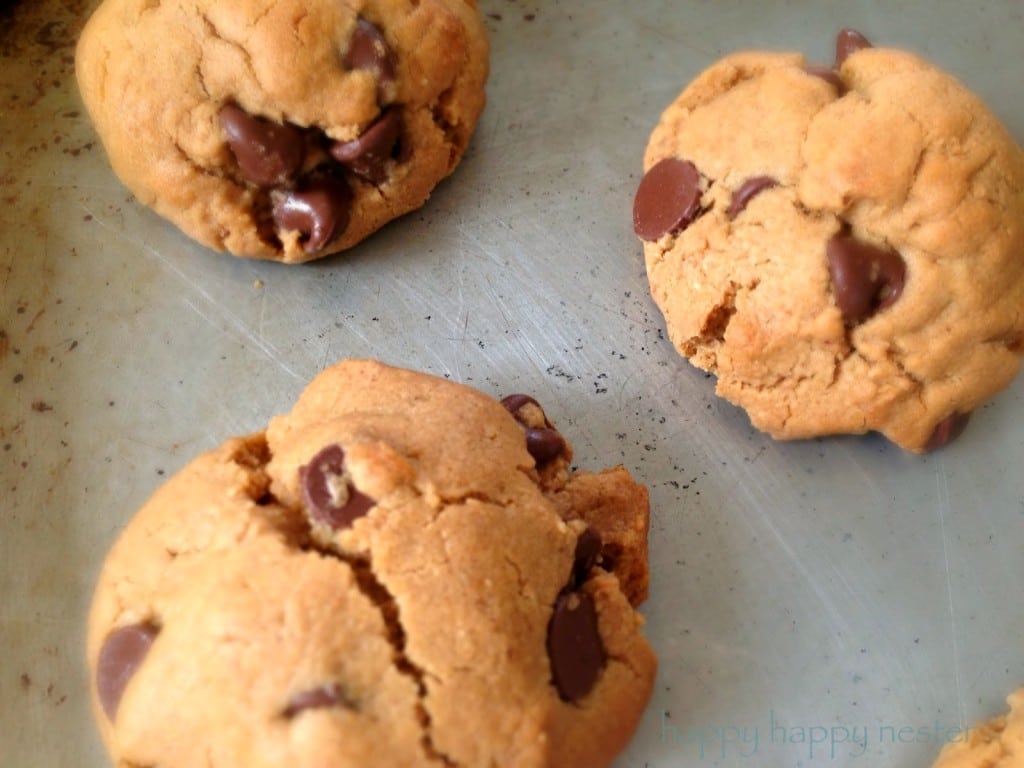 they're so delicious you can't just eat one of these delightful cookies!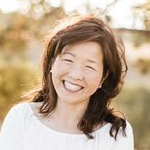 Latest posts by Janine Waite
(see all)