Get ahead of the holiday and look at this 4th of July Decorations collection to have the best house on the block.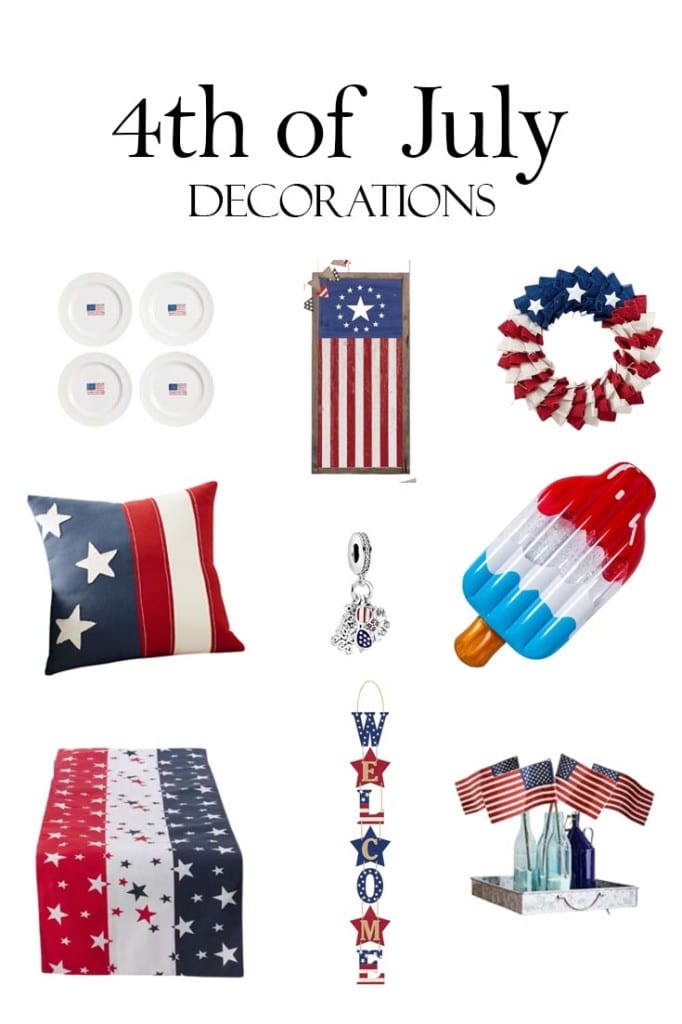 You will find outdoor & indoor items, decorative accessories, patriotic clothing, and more!
Spend the time decorating ahead of time for the 4th of July with a collection like this!
There's nothing better than being prepared for when family and friends arrive to celebrate the day with food, drinks, and fireworks!
I guarantee you will find everything you need to have the best weekend. Join me to decorate our home, inside and out, for the upcoming event.
Porch Decor
Pool Fun
Backyard Items
Table Accessories
Clothing Choices
4th of July Decorations
*This post contains affiliate links
PORCH DECOR
One of my favorite parts about decorating for a major holiday is styling my porch. I love adding little trinkets to the space to create a more welcoming environment for loved ones and people like delivery workers too! Here you will find some of my favorite items that will transform your porch into the perfect patriotic look.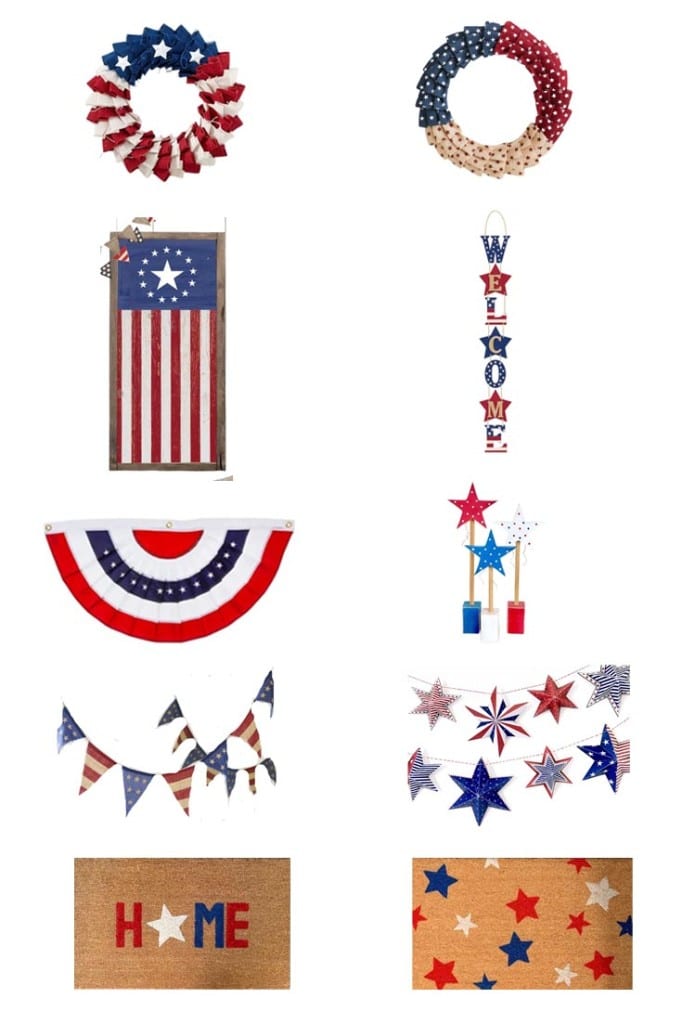 Sources: 1 l 2 l 3 l 4 l 5 l 6 l 7 l 8 l 9 l 10
POOL FUN
Whether it's your grandma, aunt, or your mom with a pool, these fun decorations will bring the party to the backyard. I have chosen the best floaties, towels, and games to enjoy the sun! Feel free to check my favorite pool party picks out to start planning 4th of July activities!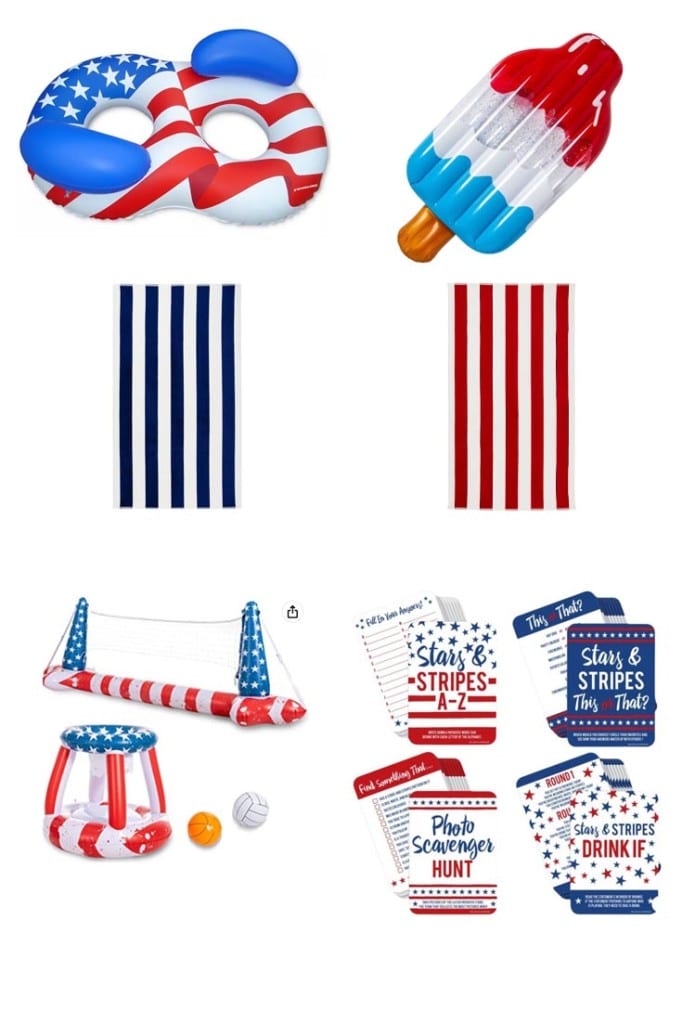 Sources: 1 l 2 l 3 l 4 l 5 l 6
BACKYARD ITEMS
Alright, since we already covered the front porch decorating, we should focus on the other side of the house = the backyard. However big or small your space is, we can make something work. I have picked out my go-to accessories that have made my patio area look amazing over the years. Please take a look to see for yourself and let me know which items are your favorites!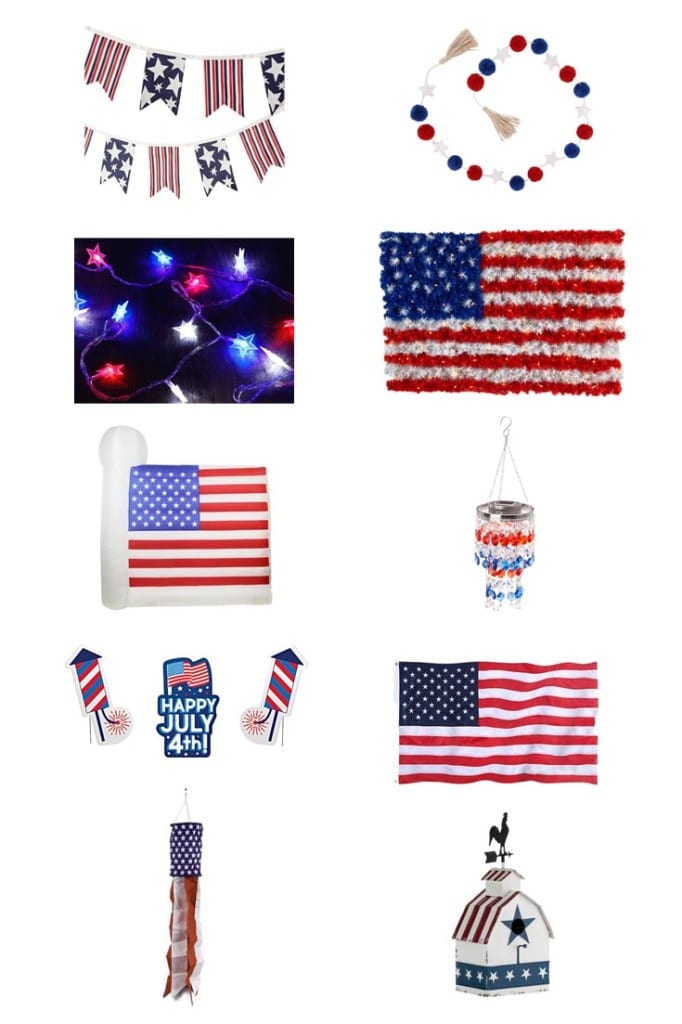 Sources: 1 l 2 l 3 l 4 l 5 l 6 l 7 l 8 l 9 l 10
TABLE ACCESSORIES
When inviting friends and family over, styling your table is a must. Here I have some of the best table accessories, from plates and bowls to table linens and pillows! Check them out! Without a doubt, you will be able to create a beautiful setting to enjoy delicious meals while sitting comfortably. Trust me, because we spend 90% of our time outdoors with every meal at the table, and the decor never gets old.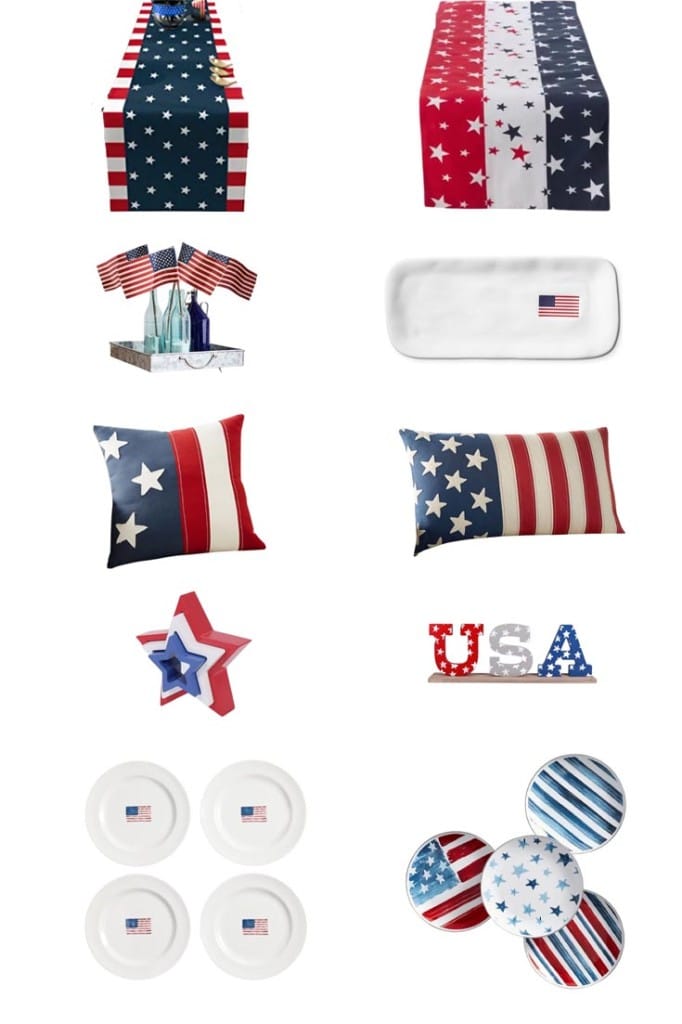 Sources: 1 l 2 l 3 l 4 l 5 l 6 l 7 l 8 l 9 l 10
CLOTHING CHOICES
Lastly, we have a collection of clothing to choose from. You will find fun shirts, jackets, and more that fit the specific festivities! But don't worry, you will find a cute & chic item of clothing to wear for the weekend and years ahead. It only makes sense that you have to look the part when celebrating.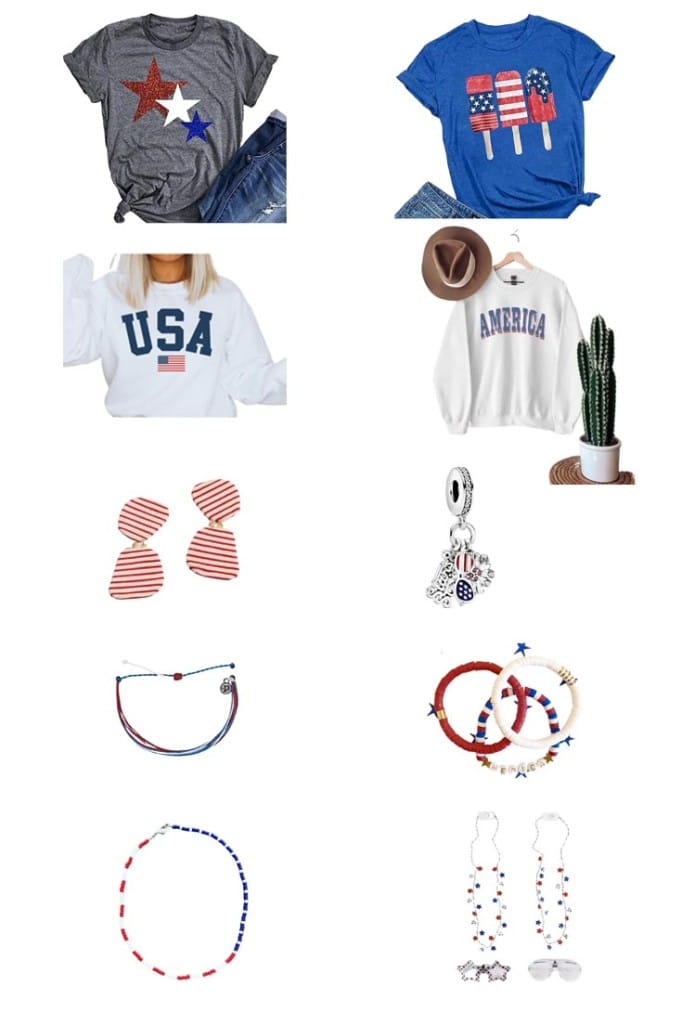 Sources: 1 l 2 l 3 l 4 l 5 l 6 l 7 l 8 l 9 l 10
---
Happy Wednesday,
I hope you loved this post about 4th of July decorations! I had so much fun gathering these precious items for parties, events, and get-togethers.
Stay tuned to the blog for more holiday decorations, recipes, and more!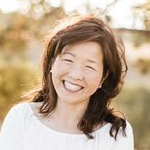 Latest posts by Janine Waite
(see all)