Let's take a look at these 4th of July Ideas to gain inspiration for the upcoming holiday.
You will find recipes, decor ideas, snack tips, and much more here!
Growing up, I always looked forward to the 4th of July because of the big party my parents would host.
Now that I am a parent, I still enjoy the special event more than ever.
Since times are different and there is still a pandemic, my family and I make the most of this day without visiting family.
Whether you're spending the day with loved ones or close family, here is a collection of the best ideas from the blog for the 4th of July.
Bake a new dessert, decorate with a new piece of decor or create a new summer drink. The possibilities are endless.
Saturday Chitchat with Janine – Volume 73
Happy Saturday,
Let's get ahead of schedule and plan for the 4th of July. Now I know this holiday can be busier for some than others, but there's no harm in taking the time to check out these 4th of July ideas.
Without a doubt, I know you will be able to find something new to bake, craft, or decorate this summer.
Since we are home from traveling for a while, I am also going to research the best possible ideas for the 4th to gain new inspiration for my home.
I say you do the same! Let's make our house into a home one project at a time and create the best home on the block for the upcoming holiday!
Personal Note from Janine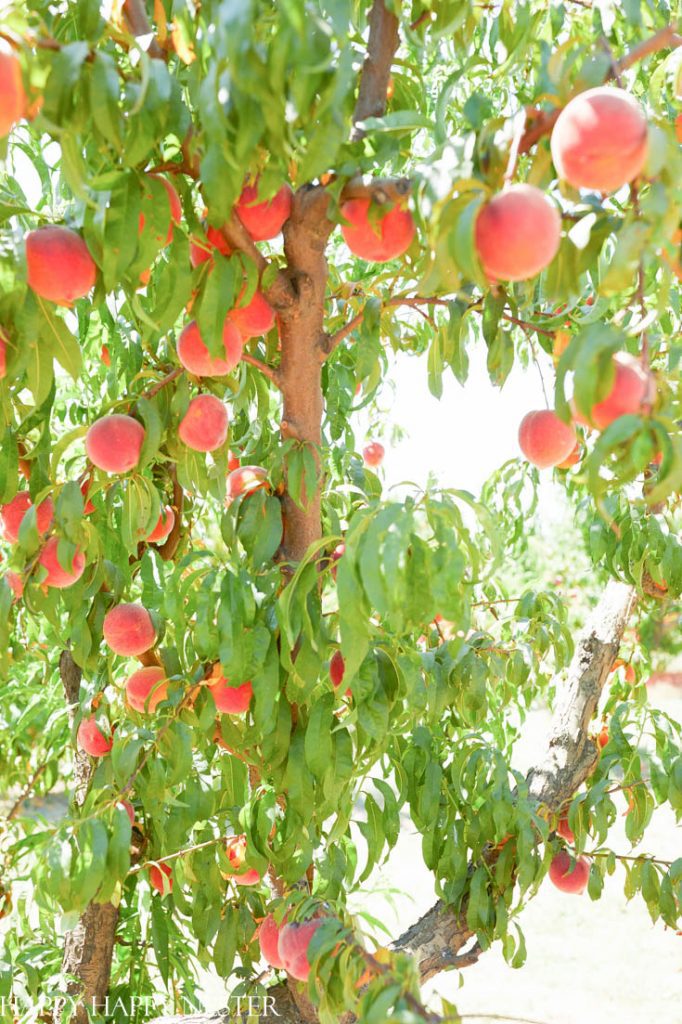 This week I shared a delicious fruit tart recipe on the blog. It's the perfect dessert for summer with an abundance of fruit. The top of this tart is layered with a bounty of fresh berries. And speaking of fruit, I need to make my weekly trips to the peach farm near our home.
Last summer my daughter and I were obsessed with picking scrumptious tree-ripened peaches out on the farm. There is nothing quite as yummy as a juicy peach picked right off the tree. All summer, I slice them up and served them with some plain greek yogurt for breakfast.
But, this year, I hope to make the fruit tart with some sliced peaches that I pick this summer.
If you have a farm near you, adventure out and buy some fresh produce. I'm sure you'll notice the difference in the quality of the fruit.
And oh yeah, Happy Summer to you and your family!
Cheers,

This Week's Inspiration – 4th of July Ideas
*This post contains affiliate links
This Easy 4th of July Garland is super easy to make, and there is no sewing involved in this DIY project.
It's a fun patriotic decoration that you can add to your front porch, mantel, bookshelf, or wall.
Here's an easy recipe with a sugar cookie crust topped with a creamy citrus lemon curd that's sweet, flavorful, and perfect for summer.
If you like fresh fruit, then you'll fall in love with this delicious fruit dessert!
Learn How to Make a Paper Pinwheel on today's post.
This cute holiday craft project is simple to make and is the perfect addition to a holiday tablescape, wreath, or flower pot.
4th of July Cupcake Decorating
Here are some easy 4th of July Cupcake Decorating Ideas for your fun holiday entertaining.
If you need a simple yet cute 4th of July dessert then you'll love these cupcakes!
DIY Paper Stars for 4th of July Garland
I decided to make this DIY Paper Stars for the 4th of July Garland this year.
This festive craft is a simple paper project, and it will dress up any door or wall for the holidays!
Here is a basic yet delicious cake pop recipe for the 4th of July! I have made this snack every holiday for the family and it never misses.
If you're looking for a quick dessert for the upcoming holiday, check out these cake pops!
Boutique of the Week – 4th of July Decorations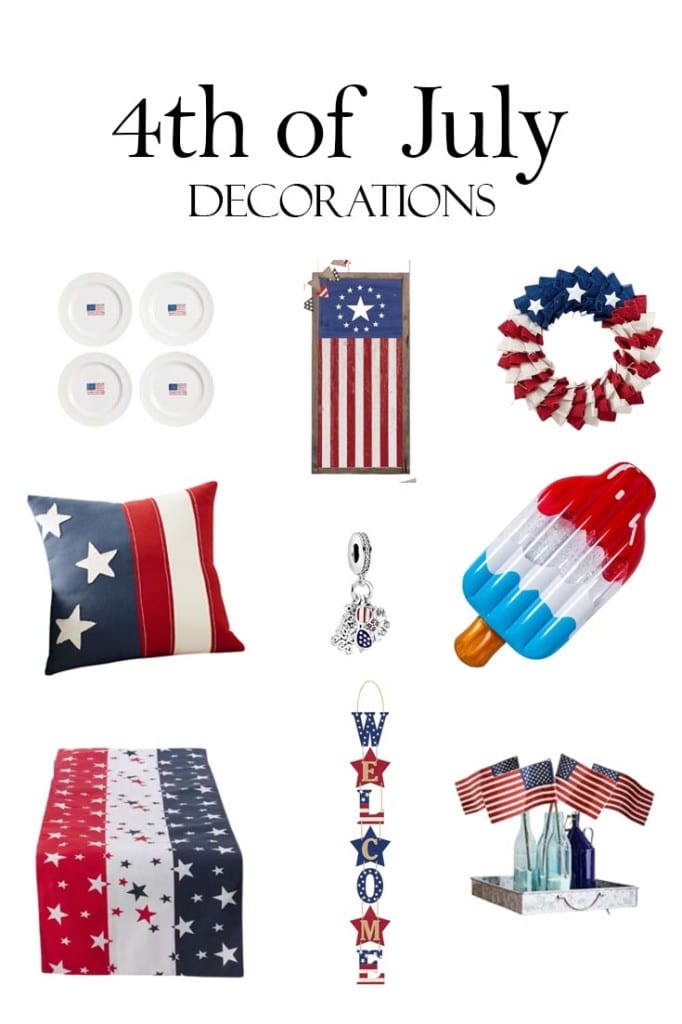 Get ahead of the holiday and look at this 4th of July Decorations collection to have the best house on the block.
You will find outdoor & indoor items, decorative accessories, patriotic clothing, and more!
My Favorite Things – 4th of July Ideas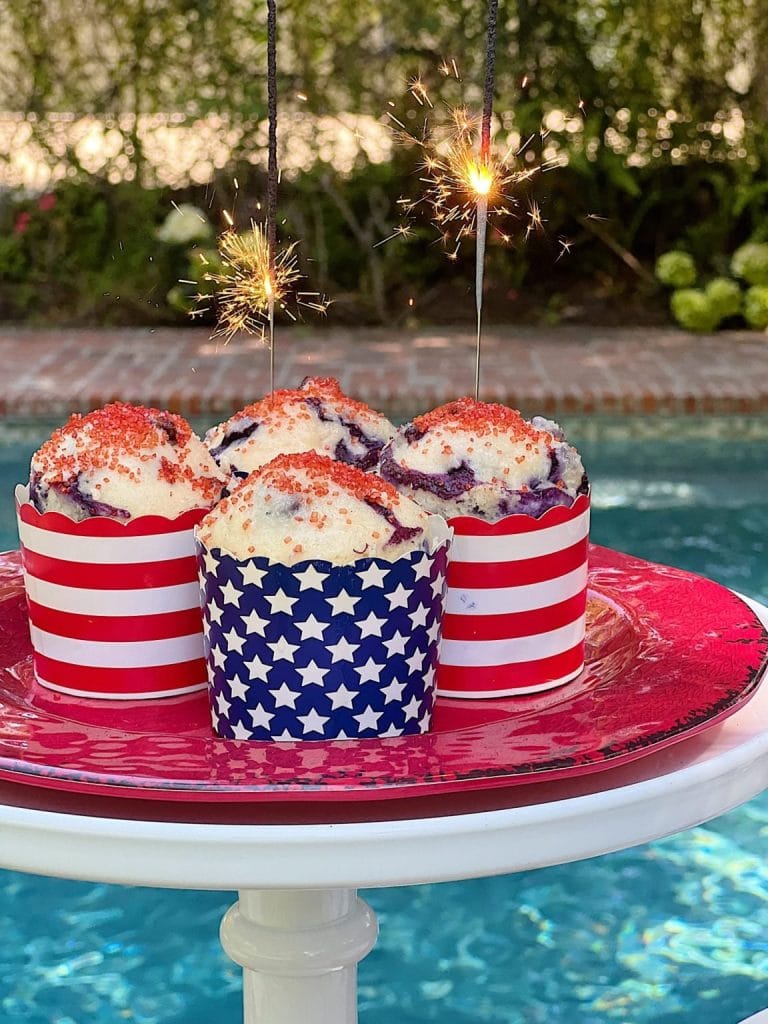 Festive 4th of July Gluten Free Muffins
Check out these delicious muffins made by Leslie! Not only are these perfect for the 4th of July but they are healthier too.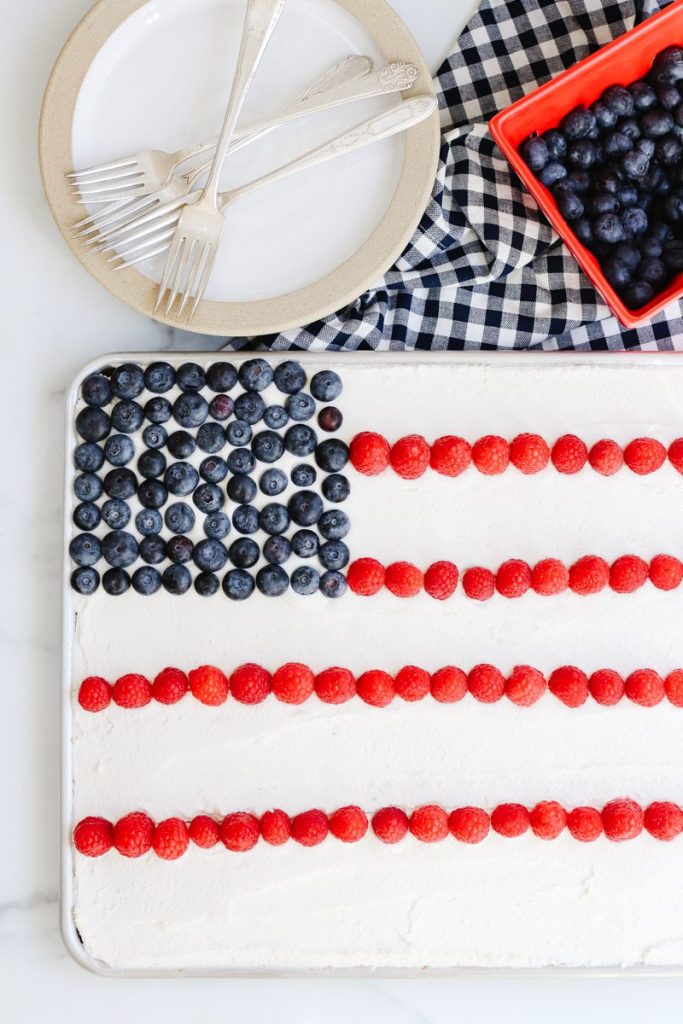 This American Flag Sheet Cake is the perfect dessert for your 4th of July get together. Easy to make and just as pretty as it is delicious, this recipe will be the hero of your BBQ!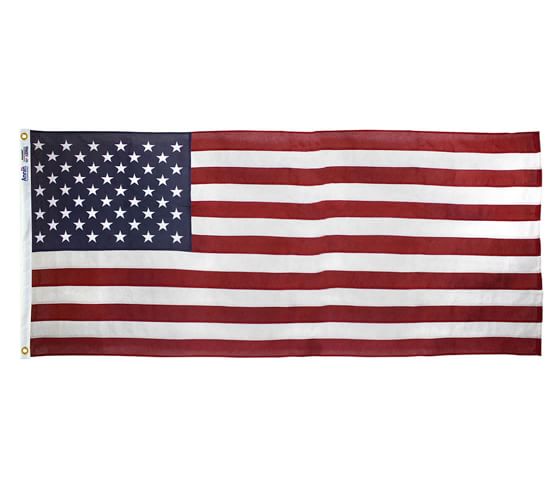 15 Creative Ways to Display the American Flag
Follow Martha Stewart and learn how to display the American Flag in 15 unique ways! Create the look you want to have a beautiful home.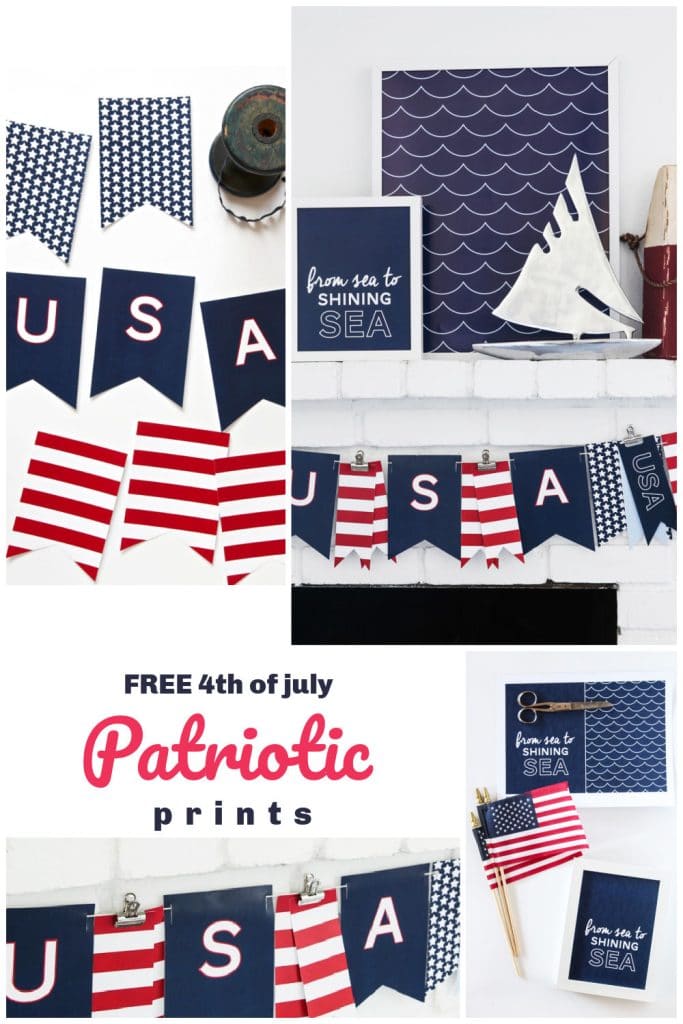 Free Patriotic 4th of July Nautical Prints
Need a last-minute idea? Print out these adorable patriotic banner for instant 4th of July decor!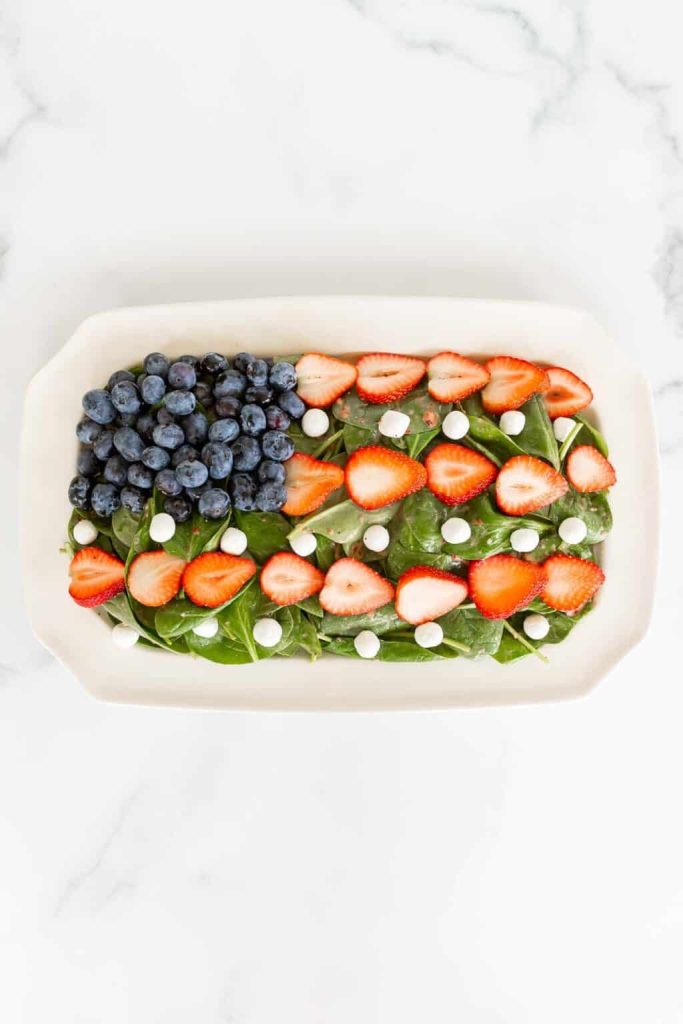 This red white and blue salad is bursting with all the goodness of summer!
The combination of blueberries and strawberries makes it one of the best options for a fabulous Memorial Day or 4th of July salad.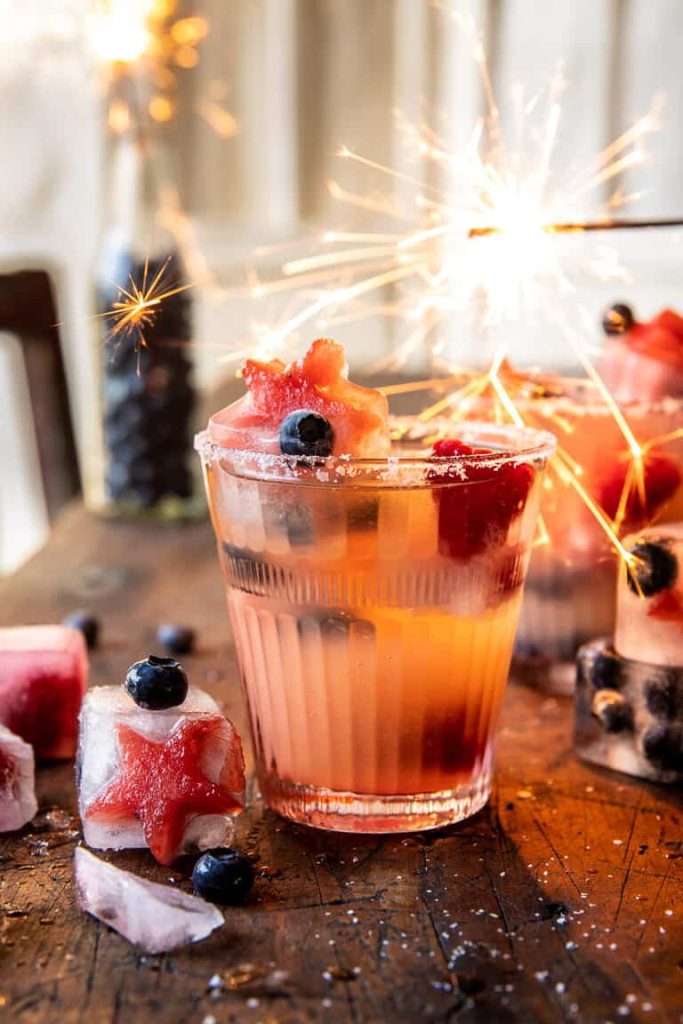 This champagne Paloma makes for a simple, quick, and festive summertime cocktail. It's the bubbly champagne that seals the deal and keeps everyone coming back for seconds!
What's Trending on the Blog
It's time to bake new recipes and try delicious treats. Celebrate the season with this collection of Summer Desserts.
Summer is here! Time to celebrate by making these Easy Summer Drinks! I have everything from fruity and non-alcoholic beverages to whipped coffee and boba tea.
Here are some of my DIY Kitchen Organizing Tips! This collection includes some of my favorite organizing containers for your pantry, how to arrange your spice rack, how to organize a French Door refrigerator, and more!
Here are some of my Salad Recipes for Every Day! This collection includes some of my favorite salads like my crispy calamari salad, the best kale salad, and more!
Here are some of my Easy Berry Dessert Recipes! This collection includes some of my favorite mixed berry dessert recipes, such as cobblers, cakes, healthy snacks, and more!
Start decorating your outdoor space with these Backyard Inspiration Ideas.
Here you will find favorite furniture, outdoor decorations, design ideas for your backyard, and more.
This Week's Tip – Simple Quick 4th Tips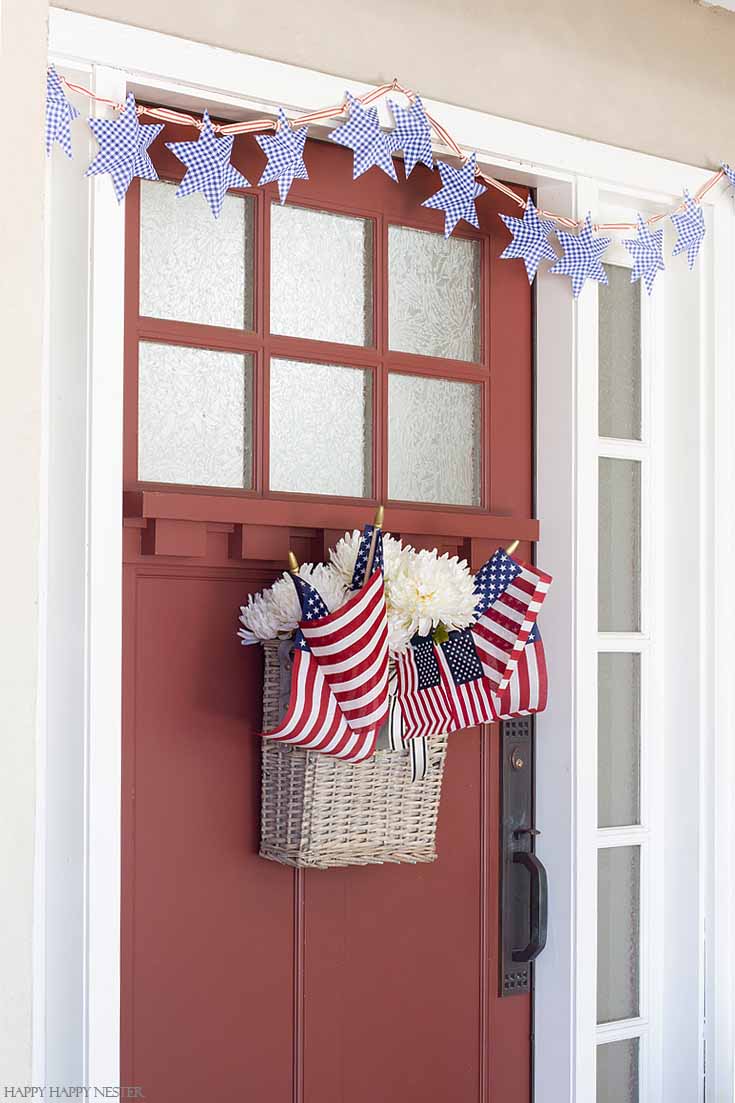 Quick 4th of July Tips
If you're strapped for time but want to decorate your front porch, here are a few quick tips.
Wreath – A red, white, and blue wreath quickly adds color to any door and is perfect for the Fourth of July
Garland – Make or buy a garland and hang it above the door.
Rug – Either decorate in front of your door with a welcome mat or rug. I used my red tartan rug that is perfect for the Fourth.
Pillows and Throws – We have a few chairs on our porch and I added some blue and white gingham throw. It add such a fun and festive look to our porch.
Latest Obsession – Cute Clothes!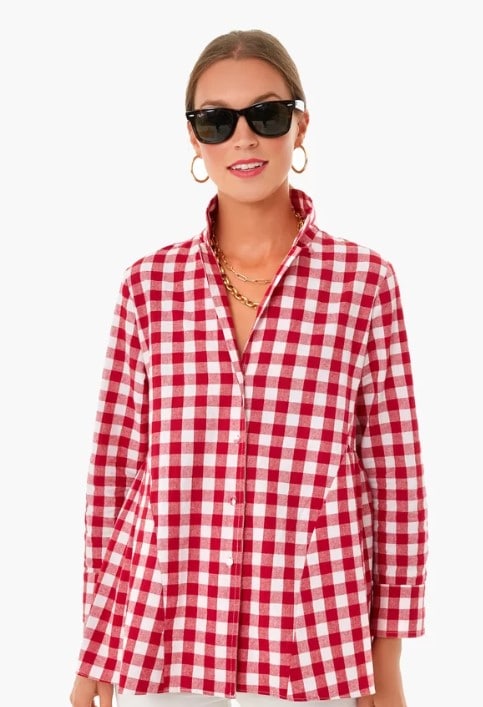 I stumbled on this brand of women's clothes the other day and I love these blouses. I like how each piece is classic with a little unique flair that sets them apart.
Whenever I have a free moment, I'm perusing their clothing. I even signed up for the 10% discount. The prices are a bit expensive, but usually only have a few fancy pieces in a wardrobe for special occasions. I'm not a fashionista but I do love classic clothing that will last a while.
Here are the links to the gingham top and the navy blue blouse.
---
Hello!
Thanks again for checking out this post about 4th of July Ideas! I hope you found a recipe to bake, a craft to create or a piece to decorate with.
Have a great weekend and stay tuned for more on the blog!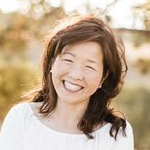 Latest posts by Janine Waite
(see all)