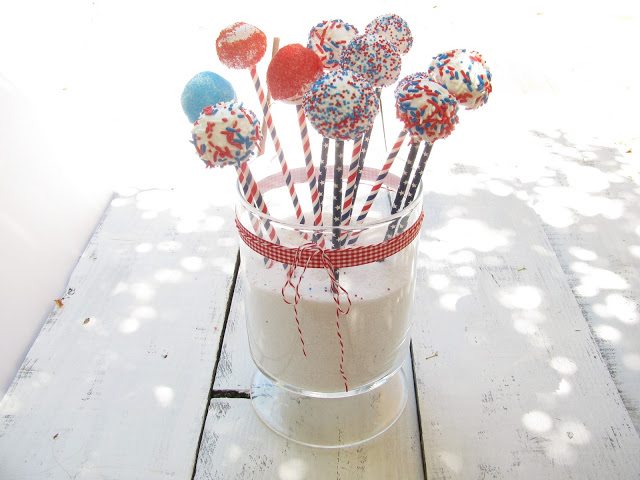 Doesn't it seem like the months and holidays come around quickly? I feel like I'm ill prepared for the celebrations, and while most people are putting out flags and patriotic decor, I'm painting our backyard deck. This is my all consuming summer project and I'm about halfway done. So, I guess you can say I'm not just sitting around in a lounge chair, sipping Pina Coladas!  Instead, I'm battling my deck with paint until my hands can no longer hold the brush. Well, enough excuses, I was able to squeeze in a little festive Fourth of July post.
~ A Note About the Nester ~
I love to paint so much that our last home I not only painted the interior walls once, but probably every wall had about four layers of more of paint. I'm a little crazy when it comes to color and paint.
A little background on Cake Pops according to Wikepedia:
            "A 
cake pop
 is a form of cake styled as a 
lollipop
. 
Cake
 crumbs are mixed with 
icing
 or chocolate, and formed into small spheres or cubes in the same way as 
cake balls
, before being given a coating of icing, chocolate or other decorations and attached to lollipop sticks.
[1]
 Cake pops can be a way of using up leftover cake or cake crumbs.
The "cake pop" increased in popularity between 2009 and 2011.
[2]
 A book called "Cake Pop" by Bakerella appeared on the New York Times bestseller list.[
when?
].
[3]
 Cake pops can be found in many bakeries and grocery stores. In some countries, the 
Starbucks
 coffee chain sells cake pops in various flavors.
[4]
"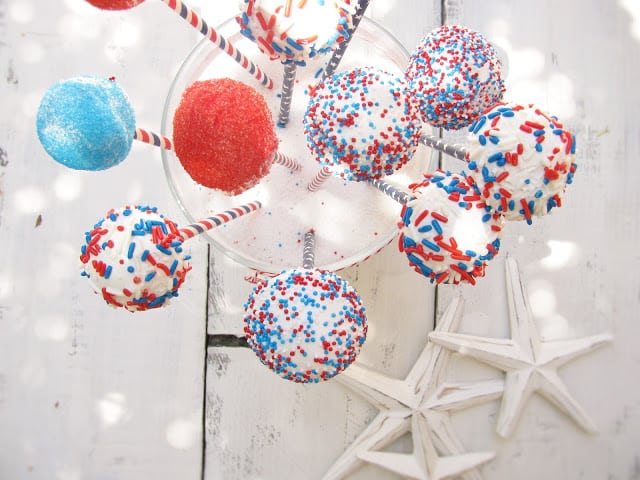 About a month back I got hooked on making cake pops with the fun little machine, here is the link, cake pop recipe post. And so I stored my four dozen cake pops in the freezer. A little secret to easy swirling is to freeze them. So at this point you want to get everything ready before you bring them out of the freezer. So place the various cookie decorating sugars in bowls.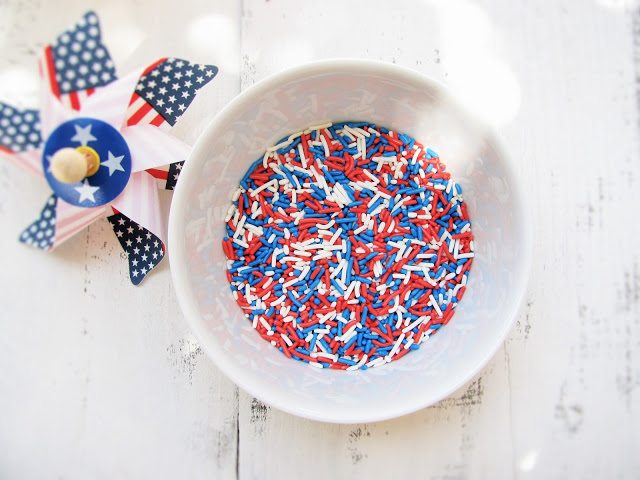 I like to put the candy melts (these are your frosting) in a microwavable glass mug that is deep and not too wide. Microwave for about a minute and constantly stir during that minute. Once they are melted place add a little bit of cooking oil. The oil is a key ingredient that makes the frosting smooth, this helps in giving it a thinner texture and easier to cover the cake pop. You'll notice that after a few minutes out of the freezer, they thaw enough to insert a cute straw. If the pop has a flat side to it, insert the straw at that end.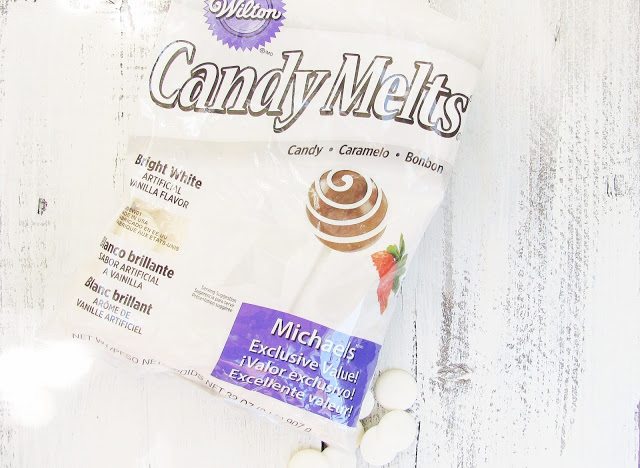 Swirl the pop in the frosting and sprinkle with sugar. I tried rolling it in the bowl, but sprinkling worked so much better. Also, note you on have a little bit of time to sprinkle before the frosting hardens and no longer allows the sprinkles to adhere.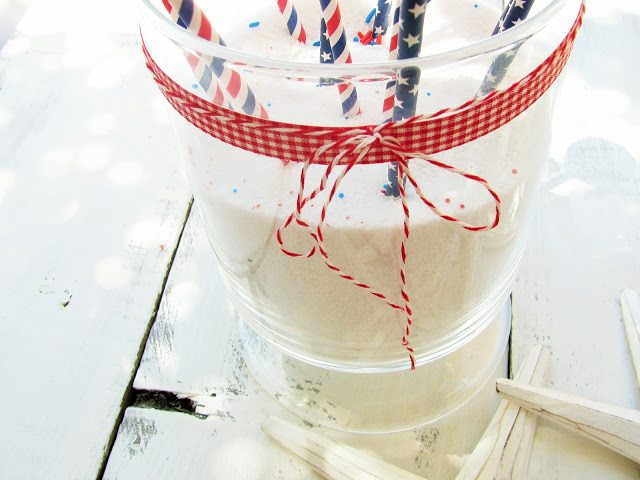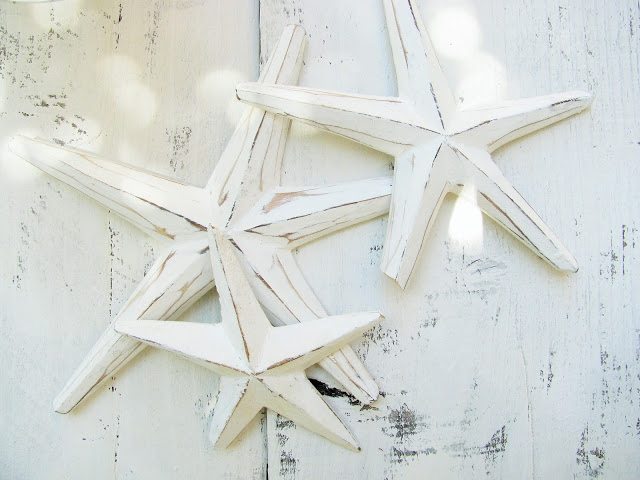 I hope you have a wonderful Fourth of July celebration. We are planning on relaxing and taking a little break from painting our deck!
Cheers,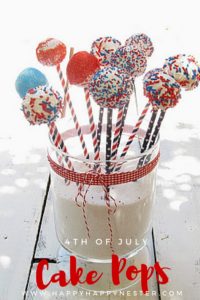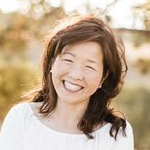 Latest posts by Janine Waite
(see all)